In the past few days, ACE has revealed fresh information and brand-new details about his upcoming NieR-inspired Action RPG Hack and Slash, including some tweets featuring demonstrations and updates on the game's combat.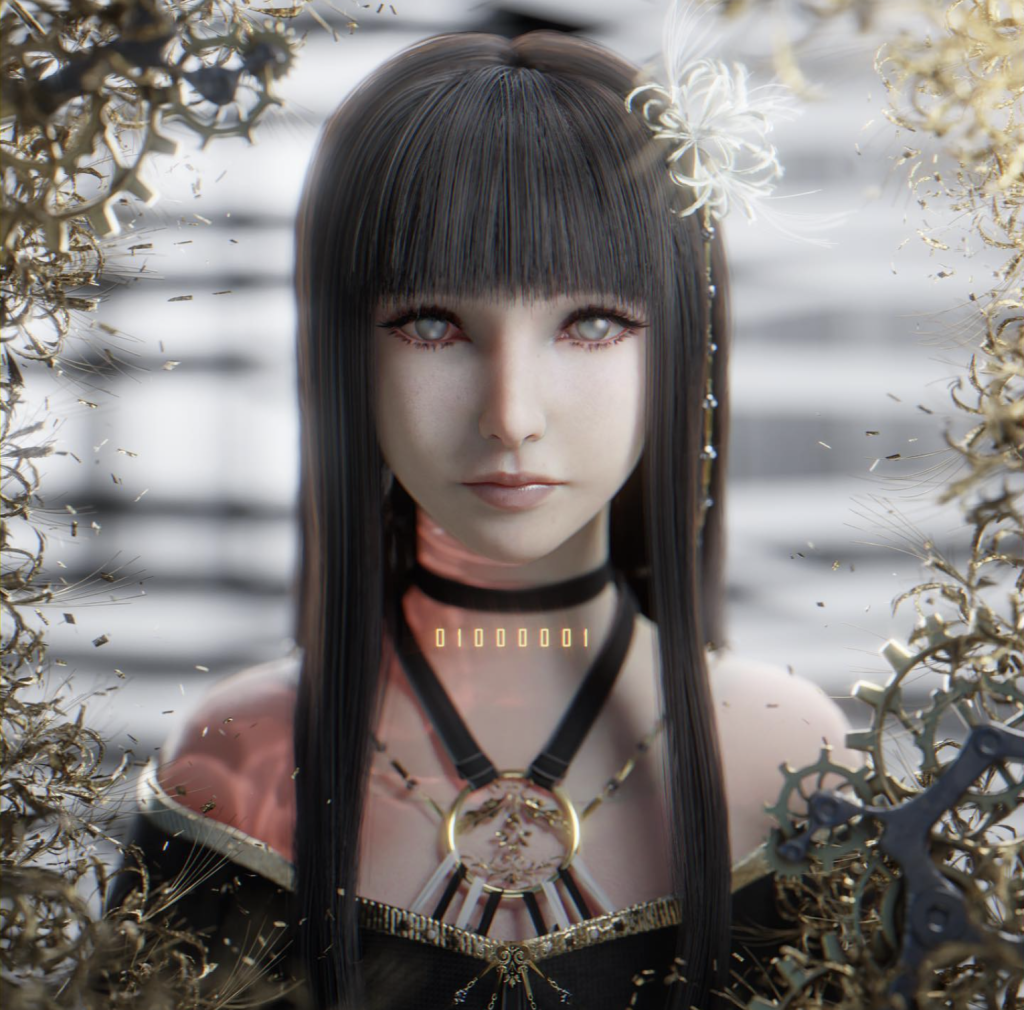 Even following its participation with a brand-new trailer at MathChief's Game Expo, AIKODE continues to generate buzz. In recent days, the Spanish solo developer, ACE, has disclosed additional information about its upcoming project, including fresh insights into the game and demonstrations showcasing the complex combat system that forms the core of the title.
The first news we catch is an official announcement that ACE revealed in recent days, which is the presence of AIKODE at the Indie Dev Day in Barcelona, scheduled from September 8th to 10th. During this period, attendees will have the opportunity to try and test an improved demo of the game.
Further information comes directly from AIKODE's official Twitter profile (where we had already talked about a first update focused on the title). ACE has indeed showcased two new tests of the combat system: the first one briefly highlights the Nia's captivating repertoire of movements and combat skills, in Schrödinger Town within Saya's Mind.
The second tweet, on the other hand, features a combat test showcasing the main protagonist, Aiko, who wields a scythe-like weapon. In the clip, we catch a fleeting glimpse of the aerial combos that ACE is introducing in AIKODE, along with a teleportation ability skillfully executed by Aiko. Much like the previous tweets, this one also underscores the substantial progress ACE has recently achieved and the impressive utilization of Unreal Engine 5. However, it's crucial to emphasize that these are basic combat tests and gameplay is still in the pre-alpha stage, thus at a highly embryonic phase.
On Twitter, ACE has also revealed a couple more interesting details about the game, including insights into the potential playable characters, reiterating his earlier hints about a wide array of in-game characters. He also confirmed that there will be 5 fully playable characters (with both combat and movement), including:
Aiko
Nia
Ahiko (Kyao Form)
Ahiko (Human Form)
Joshua
Furthermore, there will be over 10 characters available for lore purposes, movement and exploration, but not for combat—roughly around 12 or a similar number, as reported by the developer on Twitter.
While awaiting further updates from ACE, we recommend checking out our main coverage, where you can find all you need to know about the game.
AIKODE is coming soon on PC (via Steam), PlayStation 5, and Xbox Series X/S. Stay tuned to our updates for the latest on the game's development and any fresh insights on it.