8

min read
Multiplayer RPG with complex and interesting gameplay for genre fans, all set in a world populated by gigantic insects
Merge Games has several deals on hand, in fact there are five titles on the way, two of which will soon. I'm referring to Smalland, which will be available in early access on March 29, 2023, and Bramble, which will be available on April 27, 2023, both produced by Merge Games but the last one developed by Dimfrost Studio.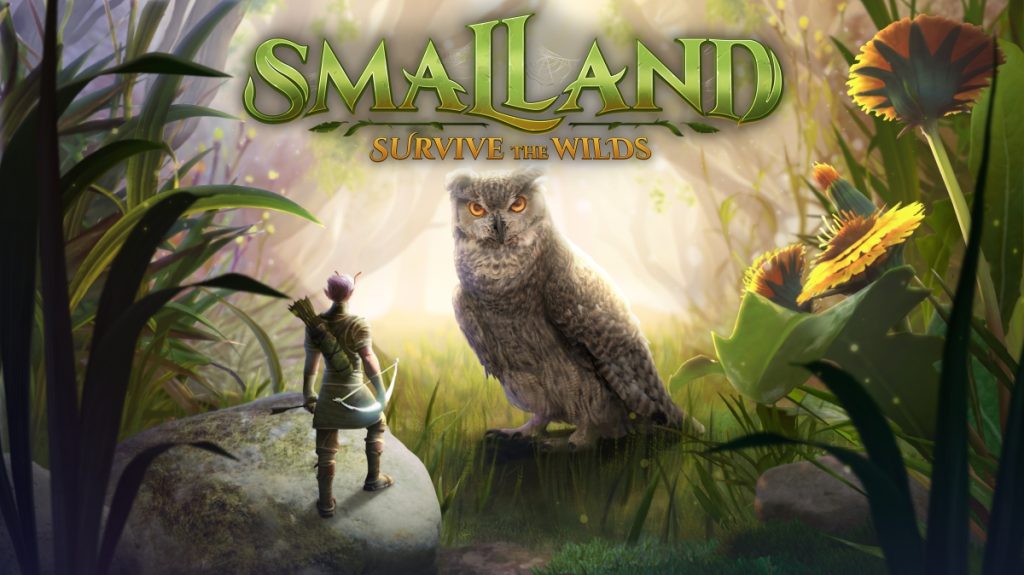 Smalland is thus entirely the work of Merge Games, a global video game publisher, developer, and distributor based in Manchester, UK.
Merge Games, which specializes in triple-I content, tends to prefer colorful characters. Stunning scenery and enlightening gameplay.
This company was responsible for the worldwide release of many now-famous titles for PC, consoles, and streaming platforms, including Teenage Mutant Ninja Turtles: Shredder's Revenge, Dead Cells, Spirit of the North, Alex Kidd in Miracle World DX, and many others.
But first, let's look at what Smalland is on about.
SMALLFOLKS VS BUGS
We have a protagonist, Vanguard, who who receives the assignment of an urgent mission, and we are in an exquisitely fantasy setting that immediately reminded me of "The Lord of the Rings."
A setting with centuries of history and legends passed down from generation to generation, stories about the Surface World, where the inhabitants once lived free under the Sun and Moon before the Time of Giants.
Vanguard begins his journey after the end of the Time of the Giants, but something suggests that peace is still a long way off.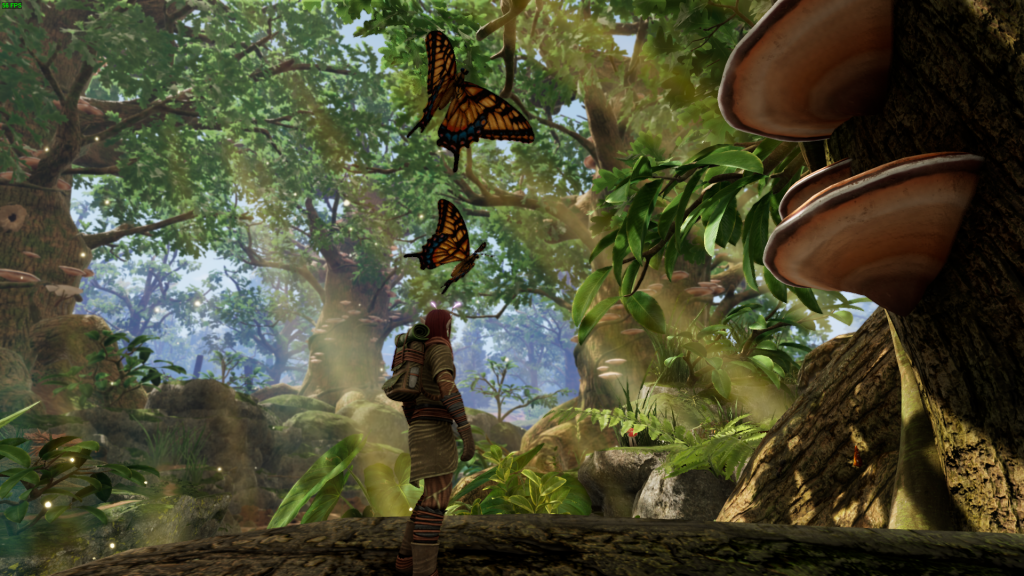 Nature itself is one of the many dangers that the characters in this story face. Because our characters are so small, even a butterfly can become dangerous in a wild nature inhabited by ferocious and gigantic creatures.
They have an appearance that is similar to that of insects, such as antennae on the head and thin transparent wings. The bodies are mostly human, very small, and have pointed ears similar to Elves.
They are essentially tribes of soldier-insect men who must forge their own legacy in order to survive in the hostile environment.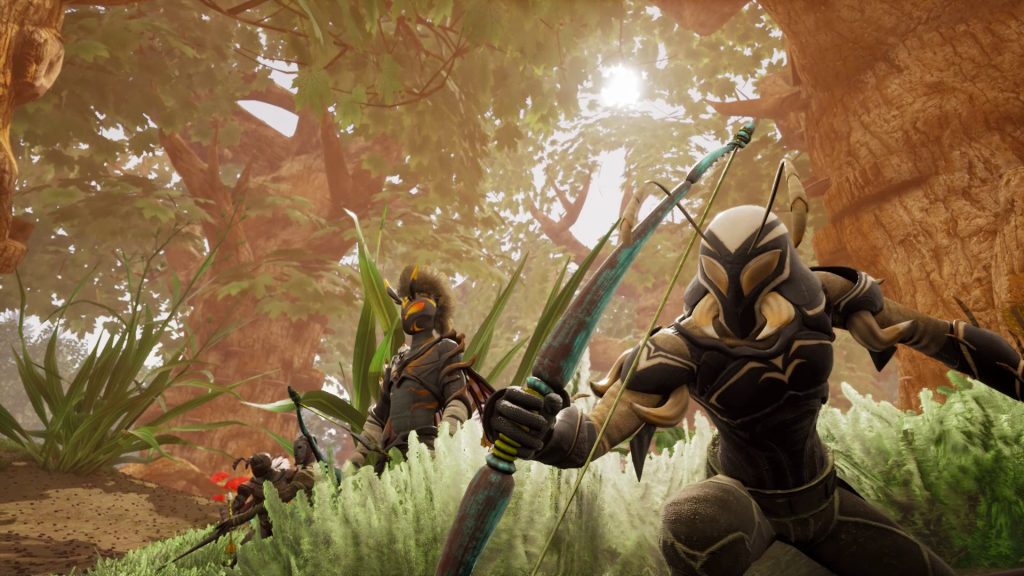 There will be a lot to explore in this "Land of the Small," as it is an Open World, a natural world made of woods and ponds, with vivid lights and colors reminiscent of Bramble, but also swamps and strange ruins from ancient times.
The puddles are the size of lakes, the trees are the height of skyscrapers, and the street cracks are ravines.
As a result, the risks are numerous. Ants, cockroaches, beetles, wasps, and spiders are real threats that can devour our inhabitants like snacks. Furthermore, the weather and seasons are constantly changing, and proper preparation is essential to survive another day.
During our exploration, we will come across several NPCs who will provide us with valuable information about the history of this world, as well as other valuable elements, or recipes for taming and riding wild creatures, which will transform from simple enemies into valuable allies.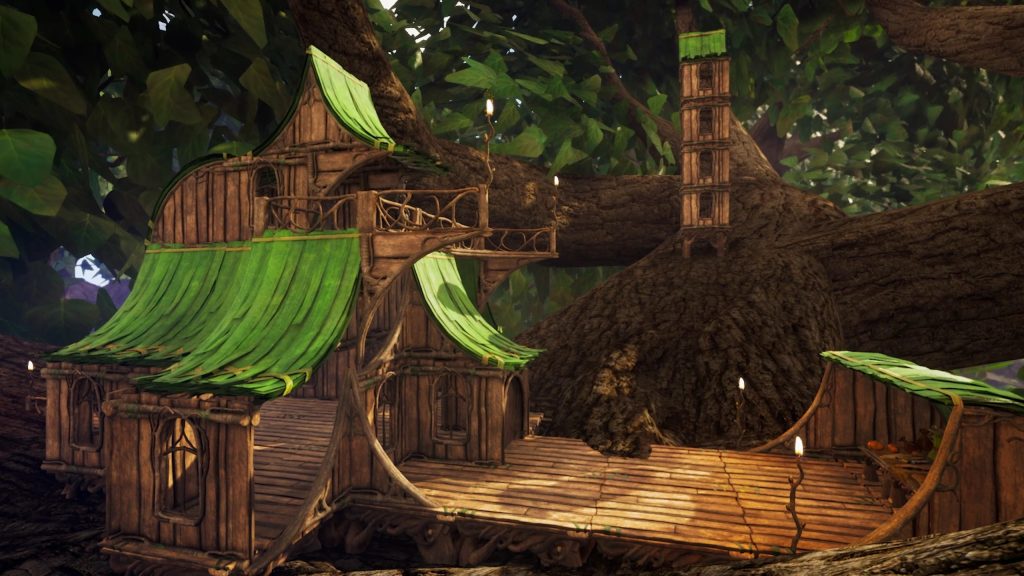 Smalland has a story, true, but I believe there are other aspects to which Merge Games has decided to give greater importance. It is defined by the typical simplicity of fanatsy settings, with characters intent on surviving with primitive but also magical means, grappling with the conquest of territories or the defense of the same in which they live.
A GAME FULL OF FEATURES
Smalland is packed with elements, perhaps too many, and features complex and ambitious gameplay.
It's essentially a role-playing game with material progression. Gathering and refining resources will be useful for constructing a camp with a variety of materials ranging from leaves to twigs to stone. After you've decided on a location, you'll begin constructing your own treetop settlement.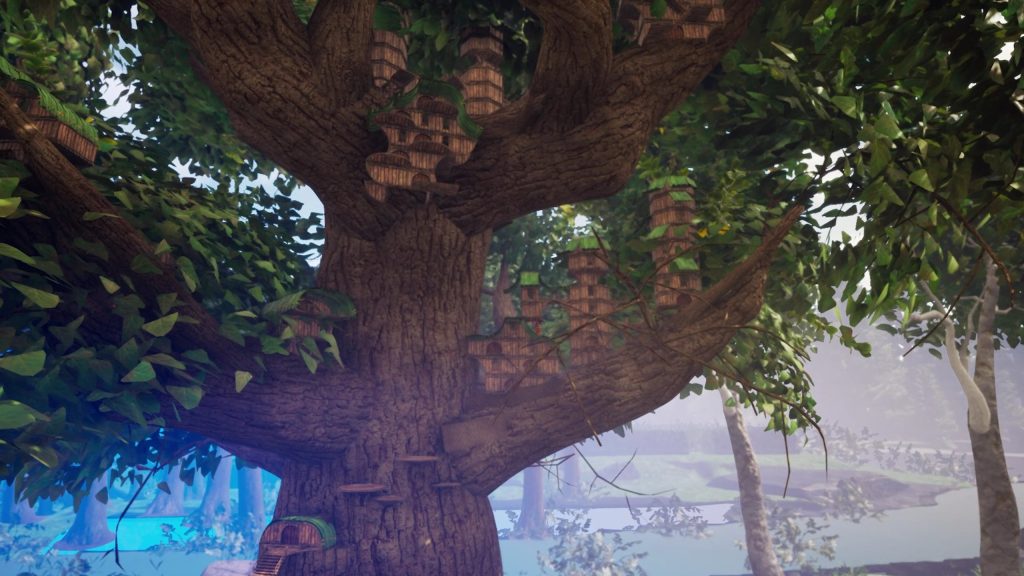 Armor crafting is also essential. We will gain resistance and skills as a result of them, which reminded me of Diablo, also from the interface. We will be able to customize their appearance by combining the various armors; there are so many things to do so far.
But it doesn't stop there, because Smalland is primarily an online multiplayer game in which you can play with up to ten other people, with whom you can team up to explore, fight, and build together.
Anyone who has played or is familiar with the survival Valheim, released on February 2, 2021, will have a better understanding of the gameplay, which focuses on survival and exploration.
AN IN-DEPTH ON EARLY ACCESS
Merge Games has issued the following statement regarding the decision to go with early access:
"Our goal is to make sure we go into Early Access with the core mechanics, premise, and tone, all fully in place. Then, working alongside the community, help shape the game as we continue to expand all of our gameplay systems and the game world itself. Smalland: Survive the Wilds aims to be a big game in terms of depth and map size, and will continue to grow throughout Early Access."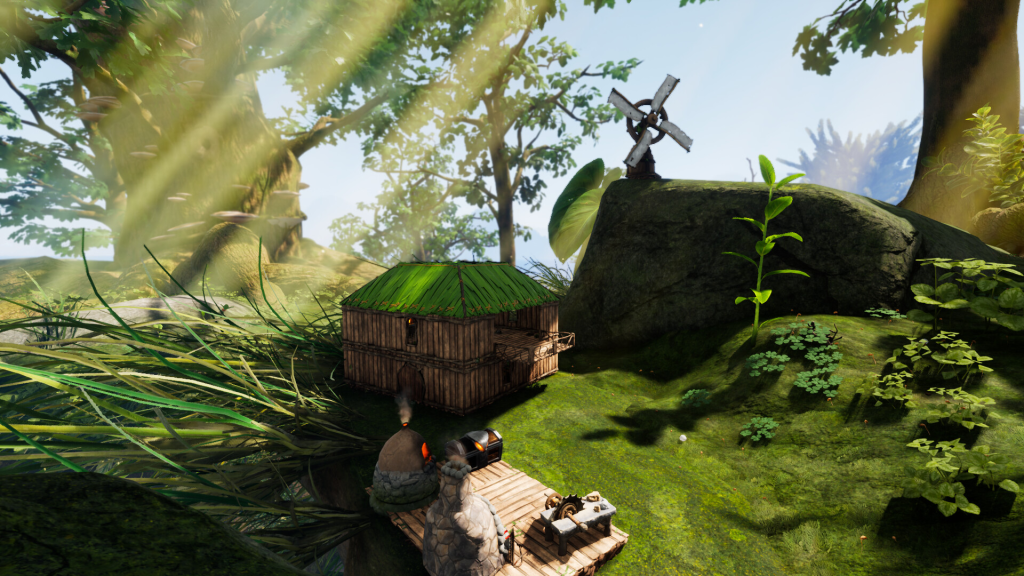 Approximately how long will this game be in Early Access?
"We want to get everything we envisioned for Smalland: Survive the Wilds into the game. We also want to ensure that Smalland: Survive the Wilds is a game the community enjoys. To achieve both these things we believe this will take between six months and a year depending, on the user feedback."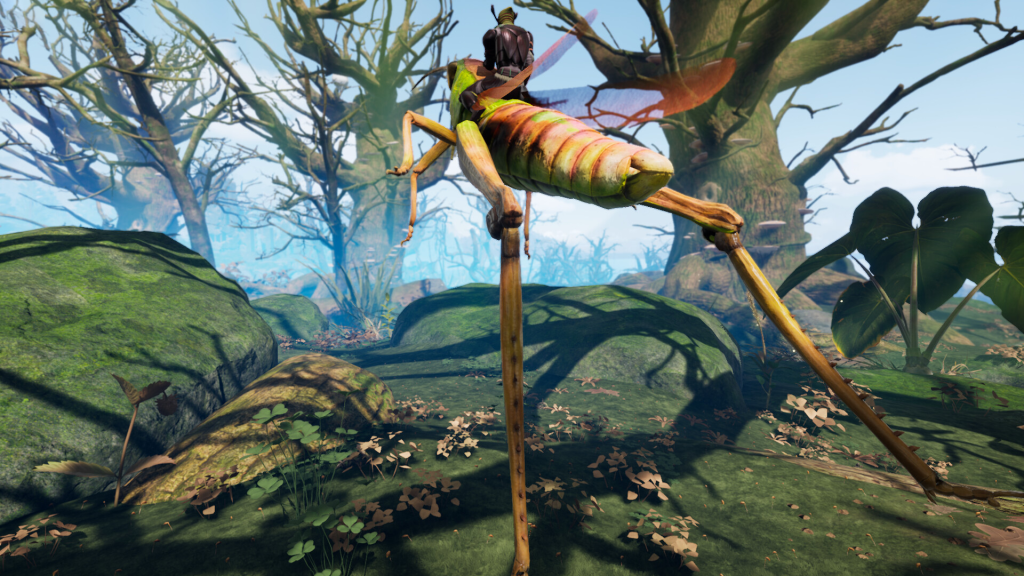 How is the full version planned to differ from the Early Access version?
"We will continue to add to Smalland: Survive the Wilds world. More creatures to battle and tame, more NPCs, more armour sets, more building parts and materials, more lore, more customisations, and further expansion of the game world."
What is the current state of the Early Access version?
"A fully playable solo or co-op game with creatures, mounts, collectable armour sets, and NPCs set within the towering world of Smalland: Survive the Wilds."
Will the game be priced differently during and after Early Access?
"Yes, we are aiming for a reduced Early Access price for those who support the game while we add additional content during the Early Access period."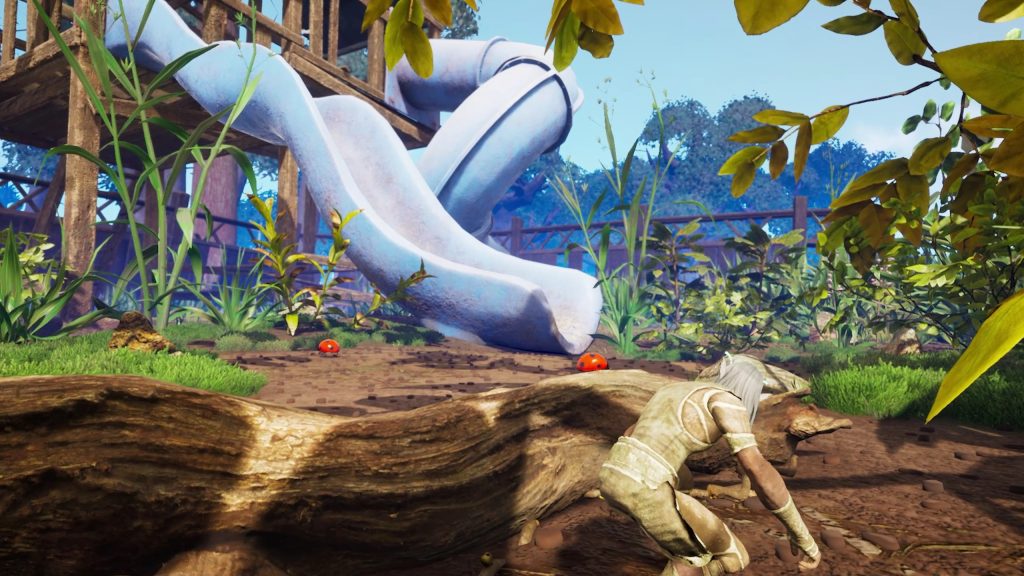 How are you planning on involving the Community in your development process?
"We are very active on the Steam forums but even more so on the dedicated Smalland Discord. Player feedback is more than welcome and has been greatly valued as we continue to shape Smalland: Survive the Wilds. We are currently listening to the community and feeding back with progress as much as possible. We will also be providing focus tests, and closed beta tests to gather as much feedback as possible to make sure we are reaching our own expectations as well as the community's."
This made me consider the strategy that many are employing, even if we don't always talk about early access. Unfold Games, for example, is interacting with its community as much as possible during this period of development of Bloody Hell Hotel, in order to be able to satisfy the most interesting requests through Discord, in their official channel. However, they are also discussing possible future updates following the game's release, such as the implementation of the VR version, requested several times but don't currently included in the game's deadline.
It strikes me as a clever way to create a product that will undoubtedly receive critical acclaim and widespread favor among gamers.
WHO MIGHT LIKE IT
There are many factors that potentially determine a good market success for this title.
First and foremost, the fact that it is an RPG guarantees a large portion of the public. Furthermore, fans of Tokien-style fantasy will greatly appreciate elements such as graphics and soundtracks. But, in my opinion, it is the presence of these enormous insects that makes everything so captivating.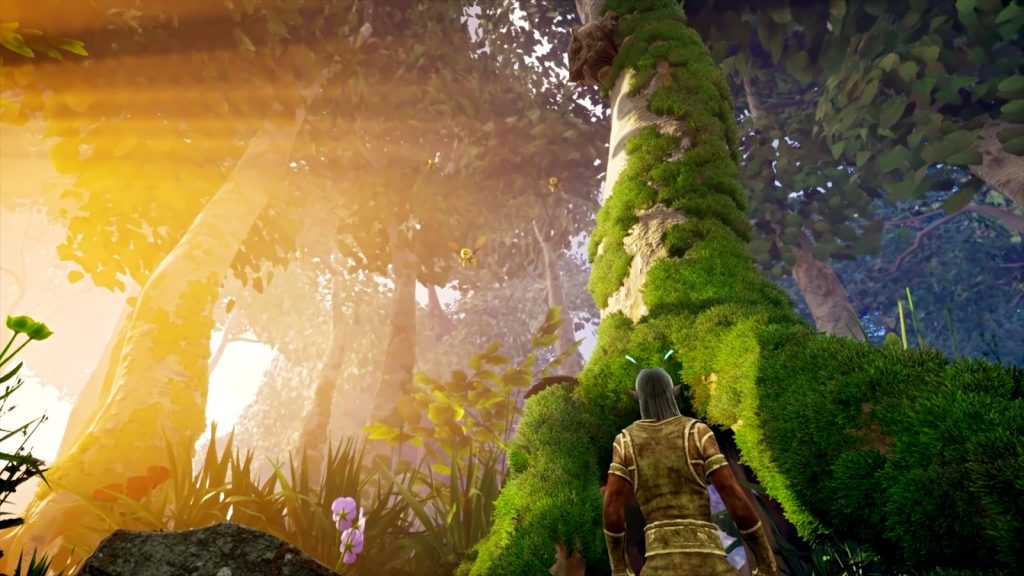 Another plus for this project, as mentioned in the previous chapter, is its early access release.
But let us look more closely at these "strengths."
The graphics, in my opinion, are well done, but nothing spectacular or heartfelt. The technical aspect is undeniably present, and we are at the appropriate levels for a triple-i category title, but a more peculiar characterization, both of the settings and of the characters, is lacking.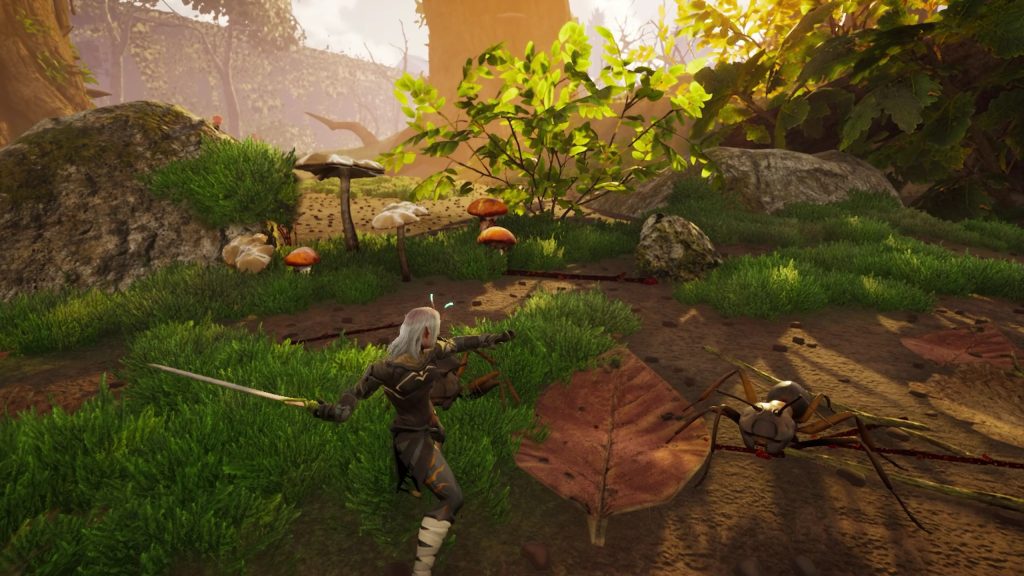 Insects are done very well, and thank goodness, since they appear to be the true protagonists of the game.
Furthermore, the nature of the game lends itself to a wide range of users' interest, particularly in the online component.
Those who, like me, value a game's story and unique aesthetic may be uninterested in this title and thus disappointed.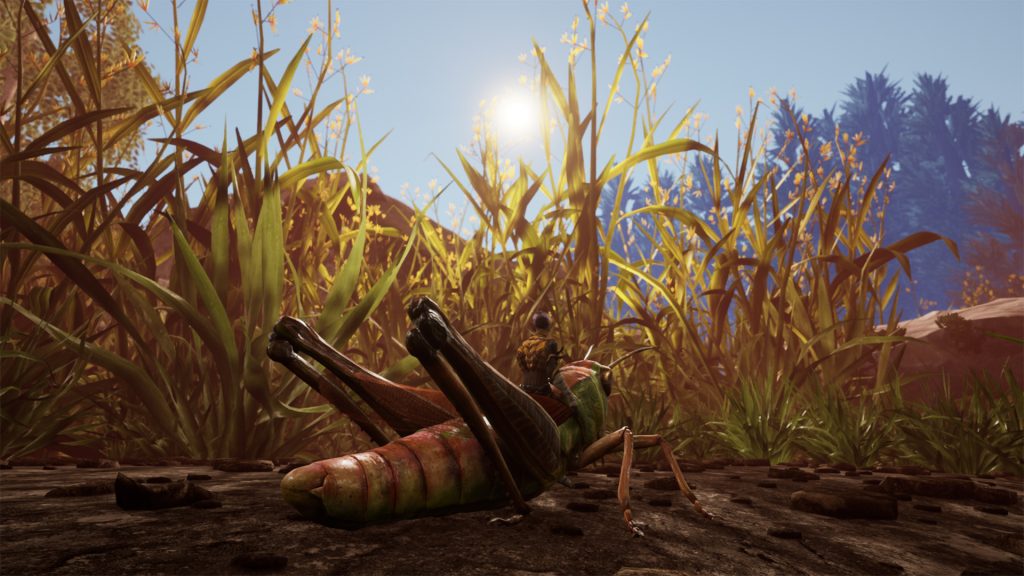 Smalland has many ingredients that make it an undeniably appealing title, well done, with a good marketing strategy, but I think I'll give Bramble the edge, even if it comes out a month later.
Useful link: