Ready to shed more tears, to leave another fragment of your heart behind? Introducing Neva, the thrilling, poignant, and magical action-adventure from Nomada Studio, the makers of GRIS.
No, actually I don't feel ready yet for emotions like these. And perhaps, none of us is quite ready for Neva at the moment.
The imprint that GRIS left on us in 2018 is indelible— an emotional bond, a blend of sensations that are hard to describe in a few words. It embodies a a far-reaching concept deeply rooted in Nomada Studio's game development philosophy, which merges the inherent beauty of art with creativity, our emotions, empathy, and our interconnection with art and nature.
What we have described are merely examples of the splendid trademark of the Barcelona-based team, characterized by emotionally-driven art design permeated by art itself, a stunning hand-drawn visual style, and a modern, revolutionary, and even unconventional approach to game design.
Now, Nomada is ready to reaffirm itself with another thrilling adventure, Neva, an impactful action-adventure just announced for release in 2024 (the specific release date is yet to be announced) on PC, PlayStation 5, Xbox Series X/S, and Nintendo Switch.
So, without getting carried away by emotions, let's try to discover some more details about Neva and what the developers have in store for us with their upcoming title.
What happened after the release of GRIS?
"After finishing GRIS, we enjoyed a long period of tranquility and reflection," says Adrian Cuevas, Co-founder of Nomada Studio.
"Conrad had just welcomed his son into the world and dedicated all of his time to raising him. During this time, we began to really digest what was happening in the world around us; climate change, social unrest, and most recently, the COVID-19 pandemic. All of this created an idea for the setting of Neva."
Developed by Nomada Studio and published by Devolver Digital, GRIS was originally released on PC and Nintendo Switch on December 13, 2018, and later in 2019 on PlayStation 4 and mobile devices. On December 13, 2022, the developers confirmed the availability of GRIS on PlayStation 5 and Xbox Series X/S, featuring 4K support and 120 fps.
GRIS tells the poignant and touching story of a young girl brimming with hope, whose life is emotionally shattered by a personal tragedy that leaves a lasting impact. Nomada Studio's video game is not only a personal and introspective journey, but also a melancholic and evocative experience that effectively harnesses the power of emotions.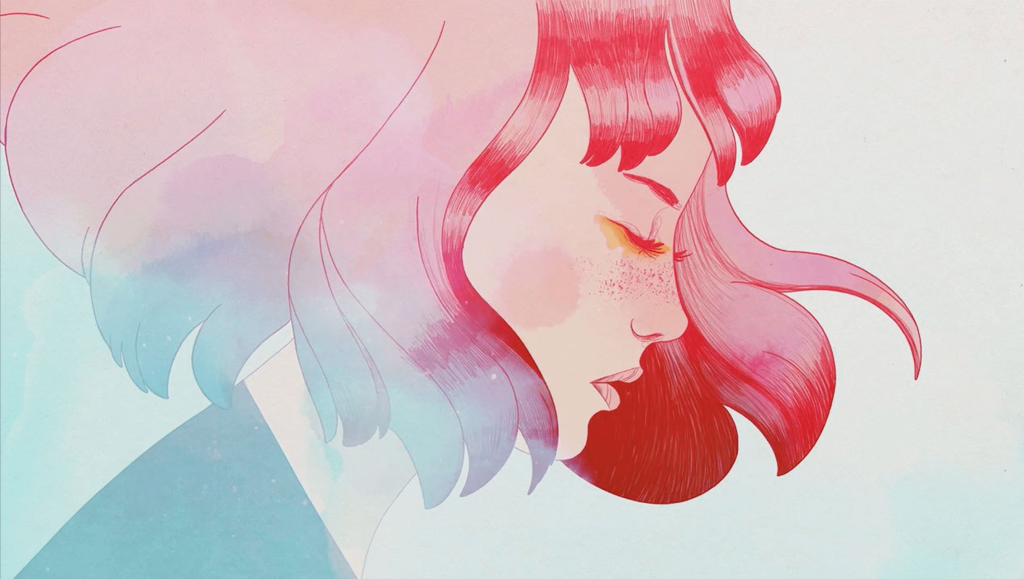 It is a true work of art, through which the player can paint their own experience, literally bringing the surrounding art to life, captivated by the seamless blend of art direction and sound design.
The fairy tale-like sales figures recorded by Nomada Studio, the overwhelmingly positive reviews from players and critics alike, and the "Games for Impact" award at the 2019 edition of The Game Awards are not at all coincidental. These are further indications of how well GRIS has been understood and appreciated for the messages it has conveyed to thousands of gamers.
A new journey, a new beginning
Now, Nomada Studio is ready to take another significant step. It comes as no surprise that Neva is a work that remains intimately connected to the powerful emotional essence we encountered in GRIS, yet it reimagines it through a narrative driven by emotions, exploring themes of nature, empathy, bonds, and rebirth.
But if before the driving force behind the experience was the overcoming of pain, the processing of memories, and the value of remembrance, with Neva, this concept extends even more overtly to the relationship between humans and nature, to the significance of our earthly bonds.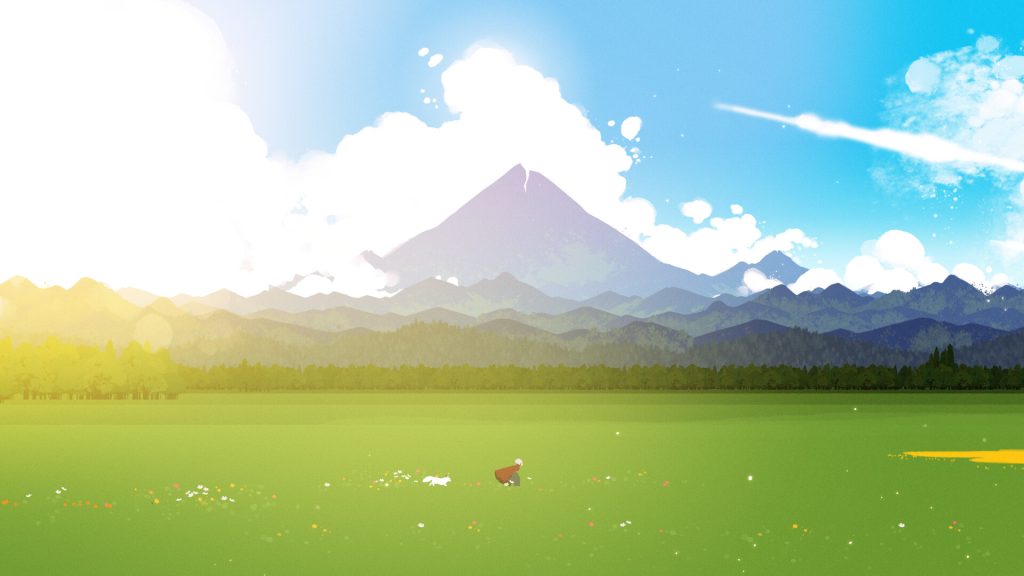 "Neva is our own newborn baby, a love song dedicated to our children, our parents, and our planet," explains Adrian Cuevas.
And, once again, it is no coincidence that Cuevas speaks of a "newborn baby" and a "love song."
Neva chronicles the tale of Alba, a young woman tethered to an inquisitive wolf cub after a harrowing encounter with dark forces. Together, they embark on a treacherous journey through a once-beautiful world as it gradually deteriorates before their eyes.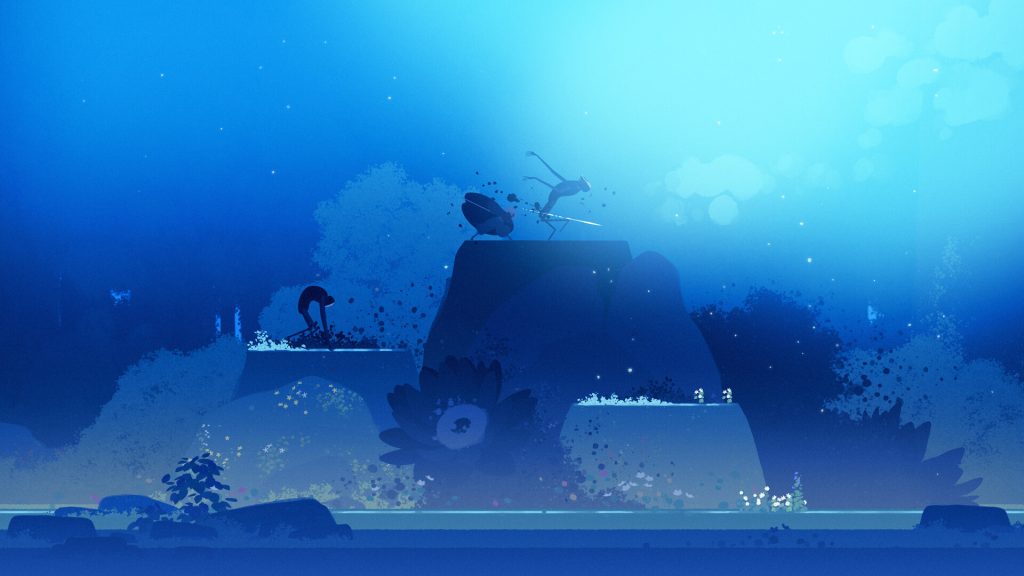 As Cuevas explains, Nomada's aim was to focus their efforts on creating a game that explores the theme of the parent-child relationship and how we emotionally relate to them in often complex and challenging contexts.
"We were interested in exploring how these relationships change over time. At the beginning, children need protection and education, but as teenagers, they can become rebellious and challenge authority figures. As they grow into adulthood, they become more responsible and begin to think about living their own lives, which their parents need to accept. To represent this relationship, we needed two characters to show how at least one of them is growing."
A Love Song for All of Us
As Adrian Cuevas has already stated, there are several factors and events that preceded the production of Neva.
At times, it becomes necessary to pause and look back in time, to contemplate, reflect on what has happened. And this, too, is an important factor has played a significant role in shaping the development and imagination of the environments, scenarios, and the two main characters.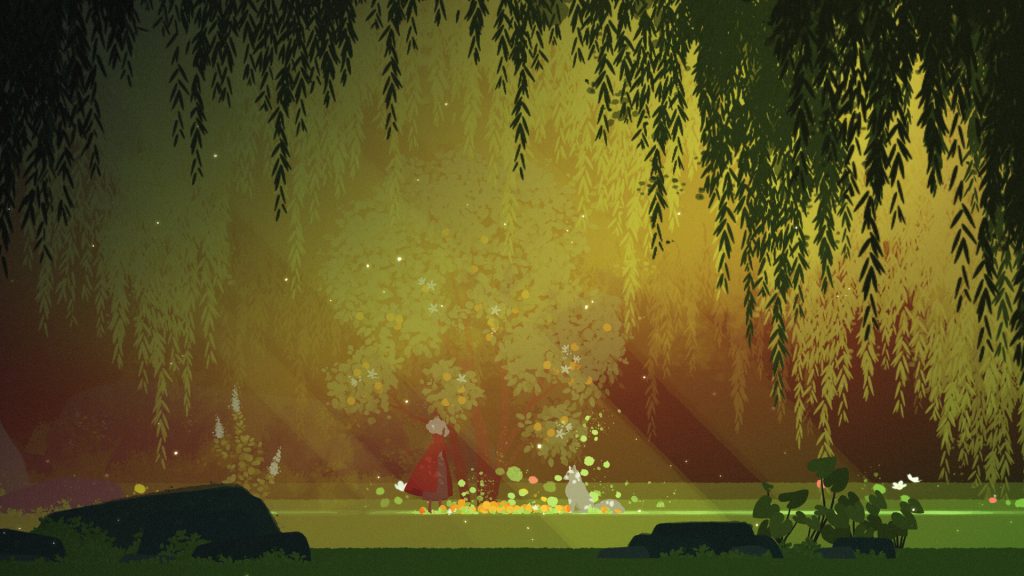 "To provide the right backdrop to our story, we looked to the environmental problems the Earth is facing due to human interference. This will lead to the destruction of many ecosystems, causing animals and even humans to lose their homes, so we wanted to imagine how a scenario like this would affect our characters."
Nomada Studio hopes that players will embrace and appreciate Neva just as they did with GRIS. The cherished gameplay mechanics from their debut video game will not be replaced, but rather integrated with the introduction of new features.
Neva will be an evocative and vibrant journey for anyone who chooses to experience it, composed of a fantastic blend of action with handcrafted cinematic moments. The essence of the experience will revolve around the synergy and collaboration between both characters, forming the very core of the game.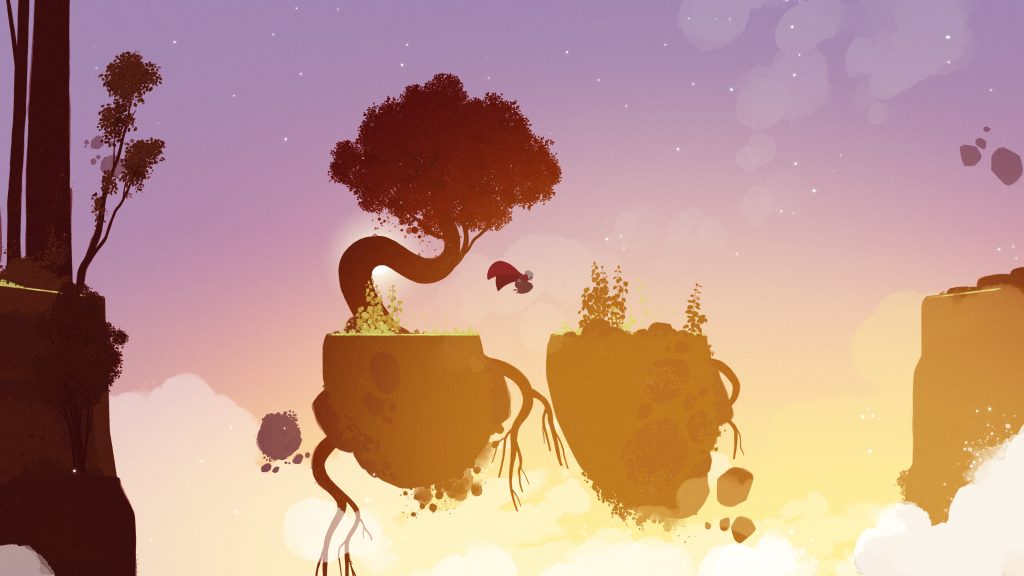 So, to give you a more comprehensive idea of what you can expect from Nomada, here are some key features that you will encounter while playing Neva.
I want to clarify that the following features have been compiled by myself, while considering the insights shared by Adrian Cuevas, the Co-Founder of Nomada Studio. Please consider it as a concise list that summarizes Neva's key features.
An emotionally thrilling experience that seamlessly blends platforming, puzzles, and combat
Elegant music score
Exquisite art direction and character design
Handcrafted cinematic moments
High-quality traditional animations
Magnificent and unique hand-drawn style
Minimal User Interface
Sublime storytelling based and centered around empathy and emotions
The collaboration and synergy between Alba and her companion will be the key to the experience
A closer look at the trailer
Taking a closer look at the reveal trailer of Neva, we can immediately notice the details and themes that the developers were referencing. The roughly 2-minute trailer serves as an introduction, immersing us in the atmosphere and introducing us to the two main characters, all while offering initial glimpses into the narrative.
The Earth is dying. The once flourishing and vibrant landscapes are giving way to shadows and death. Sinister forces are stripping life of its every form. The flowers wilt, the small birds perish, bearing the mark of the shadow, the flower of evil.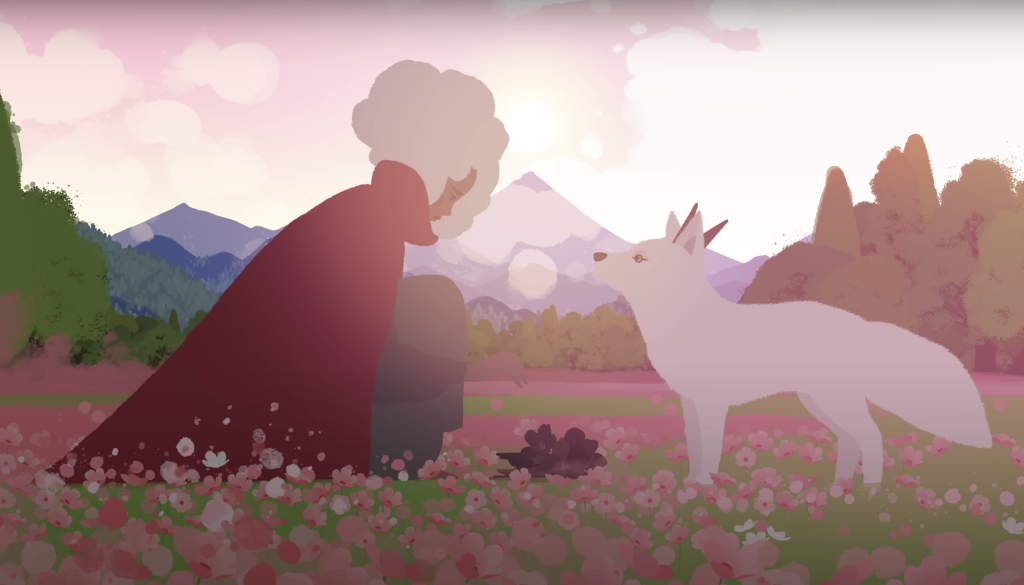 This is where we meet the protagonist, Alba, accompanied by her two inseparable companions: a majestic white wolf adorned with a mane of tree branches, and her cub, a small and defenseless little wolf.
All of a sudden, a "tsunami" of shadows menacingly surges forward, putting the lives of the three characters in danger. These are the dark forces referred to by Nomada Studio, formless and monstrous creatures bent on annihilating any remaining life on Earth.
Here, the duality between light and shadow becomes increasingly faint, as if the shadow is on the verge of devouring anything that stands in its path. The beautiful chromatic diversity is about to be replaced by a singular dominant hue, one that heralds the reign of darkness.
Instinctively, the three characters prepare themselves for the impending battle, plunging into the thick and engulfing fog of darkness that surrounds them. The confrontation proves to be more challenging than anticipated, and the stakes are revealed to be higher than expected.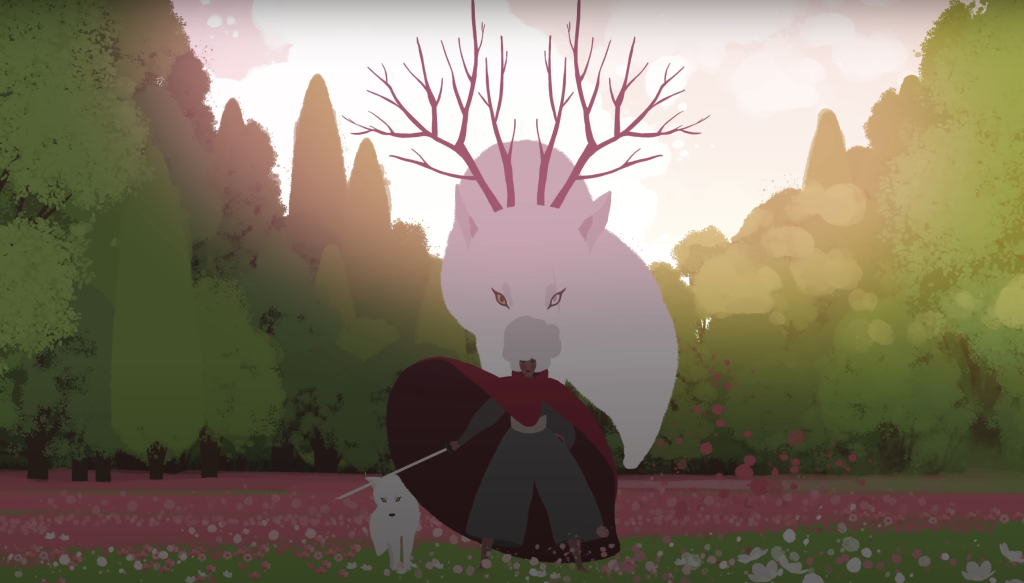 In one last, desperate effort to save Alba's life, the majestic white wolf becomes encircled and overpowered by the dark forces, as they ensnare her in a lethal grip, ultimately leading to her demise.
Finally, the fog dissipates. The darkness has been vanquished, but at what cost. Alba, barely conscious, awakens in despair and tears, collapsing beside the lifeless body of her loyal companion. The little wolf approaches her with care, embracing her in a warm and revitalizing hug.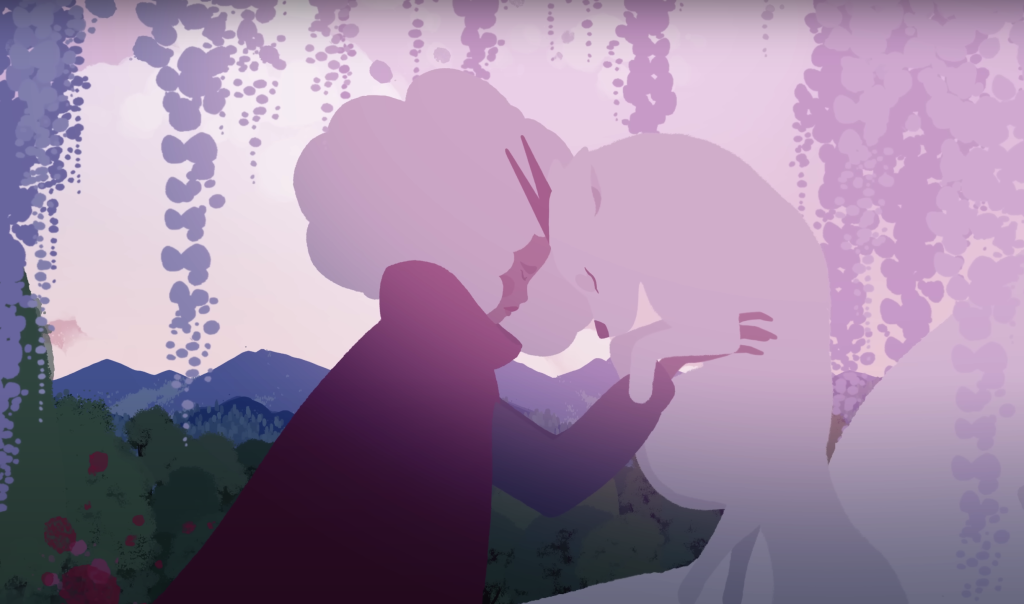 It is the dawn of a new chapter for Alba and her cub. A story to be experienced and embraced with an open heart, enveloped in our utmost warmth, as we prepare to be moved once more.
I would like to remind you that Neva has recently been announced for a 2024 release (TBA) on PC, PlayStation 5, Xbox Series X/S, and Nintendo Switch.
So, if you're curious to discover more details about it, keep following us. And don't forget to visit Nomada Studio's official website.