We embark on a potentially deadly journey, with archaeologist Adamari "Andie" Ito. A story of adventure and discovery of what was and what could be the destiny of humanity
As promised we are back to offer you the review of Return to Grace, the new title from Creative Bytes Studios. We remind you that from today, May 30th it is available for PC via the Steam and Epic Games Store platforms.
Creative Bytes Studios philosophy
The company was founded in 2013 in St. Catharines, Canada, by Paul Caporicci and Shawn Jackson. Personalities who have worked alongside AAA studios for decades. They match their studio with a balanced mix of quality of life, incredible accessibility to talent, and community chemistry with other indie game developers. Creative Bytes Studios balances time between creating their own console/PC games and helping other developers complete their games.
Creative Bytes aims to offer high quality and engaging games where the player's experience is the main objective. They are a team in constant development and which base their work on three well-defined pillars: A great idea can come from anywhere, iteration is the greatest tool for perfecting it, ignoring mistakes is ignoring opportunities.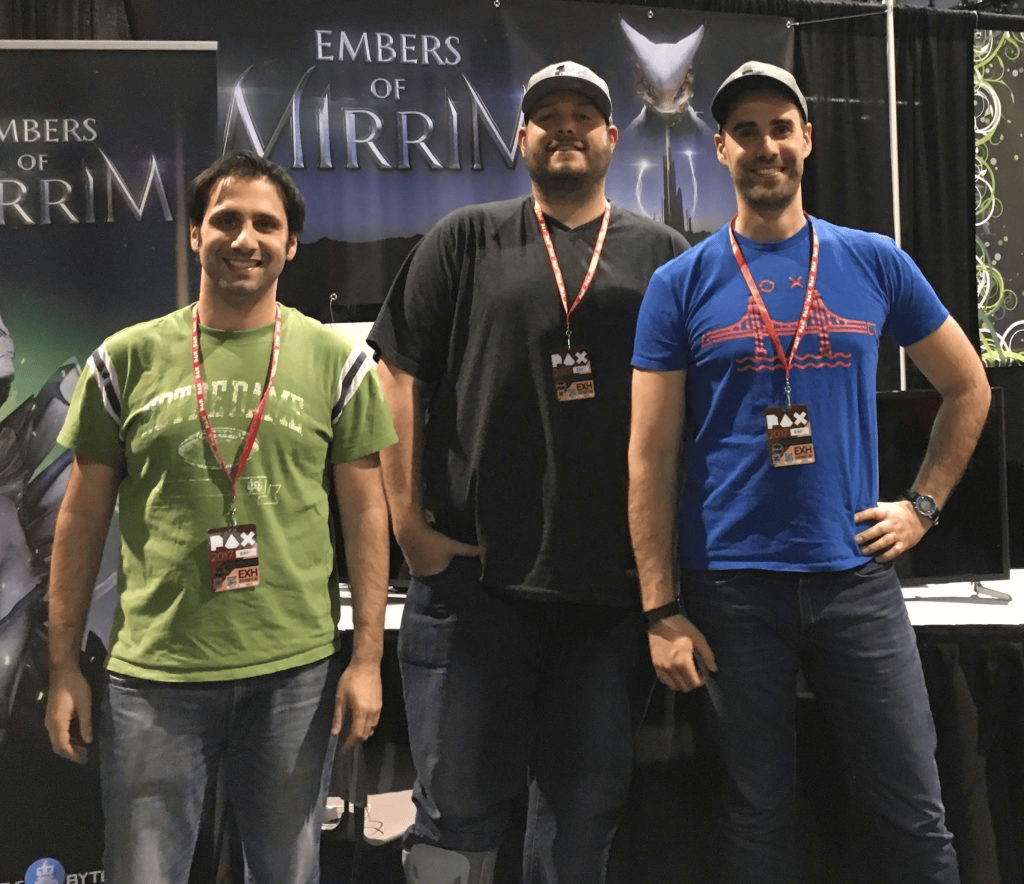 "Creative Bytes Studios is built on the idea that together we can do amazing things that we can't do individually."
Without further ado let's proceed with the exploration of Return to Grace…
Ganymede
Solar System…Ganymede…Year 3820 AD We are the archaeologist Adamari "Adie" Ito. We've traveled a long way and now we're ready to find out why humanity's most extraordinary technological achievement, the A.I. "Grace" has been missing for 900 years.
We are greeted by a polar cold and our oxygen reserve is not exactly in the best conditions.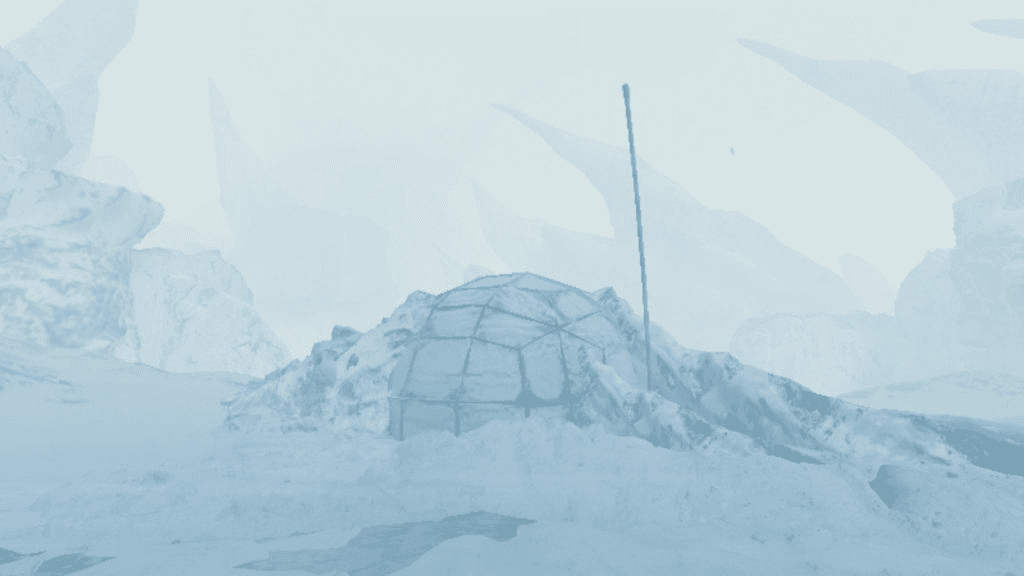 If we want to find an entrance to the super structure that houses Grace, we will need to be resolute, quick and able to orient ourselves in the middle of a snowstorm.
Don't worry, we are not so alone after all. With us will be Allen, I.A. of Adie's ship, which will join us through the Com we have on our wrist.
Allen, he is very protective and will advise us for our survival… he will be one of the first "guardian angels" who will be by our side.
To restore Grace
Having accessed the super structure, we begin with the restart of the energy. Helped by Allen, we hack the main console and… there was light!
We find ourselves in an immense control room, we do not have time to be surprised that from the Com we hear a voice unknown to us.
Not exactly happy with our presence inside the structure, however, she does not fail to guide us in this initial phase of the exploration. Many greetings to Allen and welcome Logica!
Logic is the most rational part that makes up the A.I. called "Grace", she will assist us by giving us advice totally from a logical point of view (who knows why) and will also help us in hacking the various panels that we will have to open to access other areas of the structure that need to be restarted.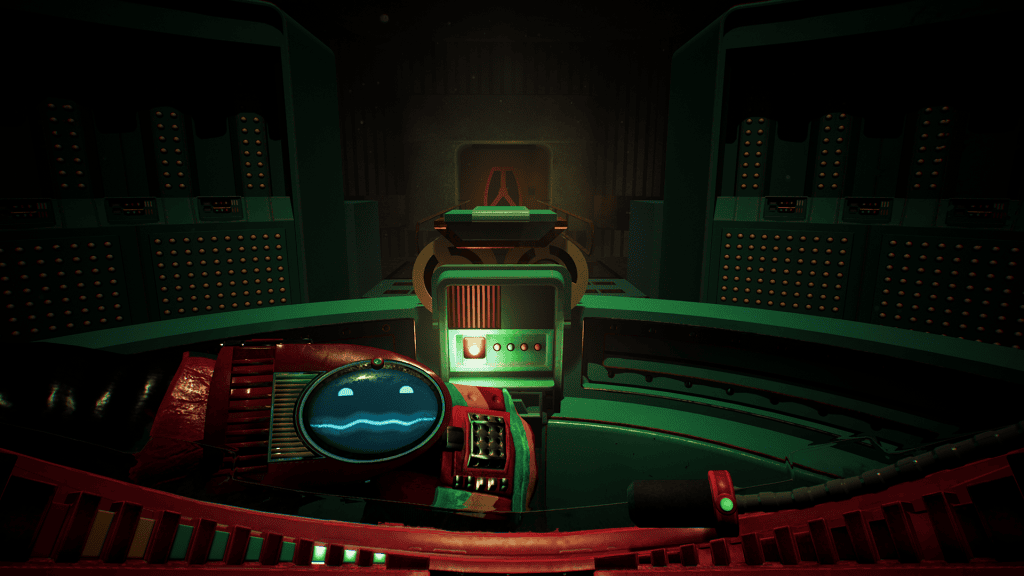 It will also give us more clues about the nature of Grace and the function of her subparts.
In our journey inside Grace we will get to know other "shades" of her: Control, Empathy, Mom, Pal and Jack.
The Spire is the Key!
As we continue to explore and research why Grace is no longer in operation, it becomes clear to us that the Spire holds the key to the mystery. It is not only the clues that we will find in the environment that tell us but it will be one of the parts of Grace, Control, that tells us.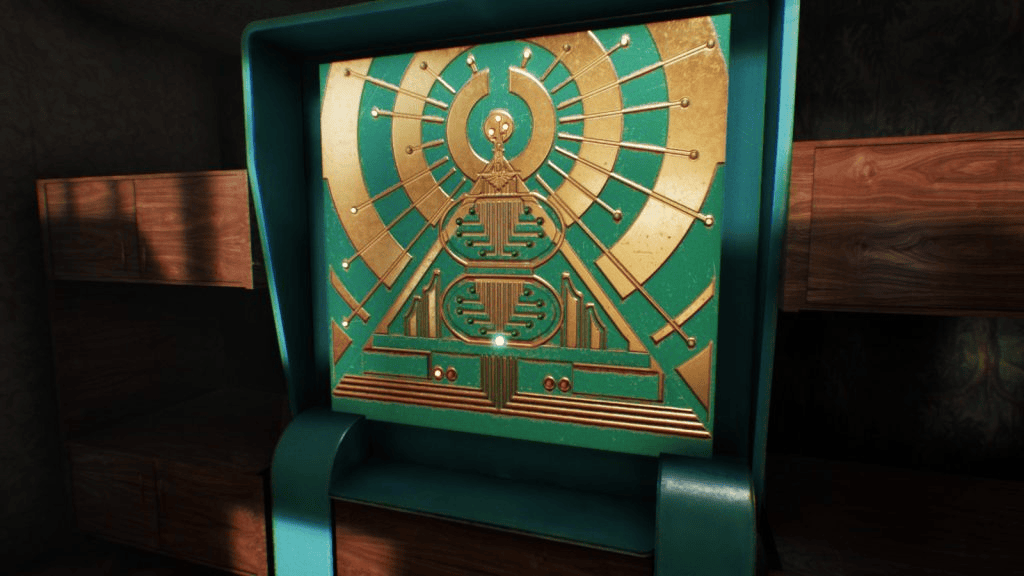 Control has an authoritarian character, it is done as he says without too many ifs and buts. At times it is also a little "funny" in how it is expressed, but you will discover this for yourself by staying in company!
So how to get to the Spire? The roads are open: the game shapes itself according to our choices. We will be able to make risky choices thus worrying Mom but at the same time exciting Pal, the most reckless part of Grace. Or else we will be able to try to hack panels without paying too much attention to Logica who will then "make fun" of us because we don't know how to draw a Z. We will be able to continue exploring, delaying our arrival at the Spire by annoying Control which instead is in a great hurry to reunite " flock" and "shepherd".
These are just some of the possible interactions that we will have at our disposal with these A.I. by our side. Personally we would never have thought of becoming attached to, for example, Pal and Mamma in a short time.
Although the dialogues are simple and always very focused on the mission, there is some chink for a joke between A.I. or between I.A. and Adie, making everything lighter.
Be careful what you wish for
Where do desires arise from? According to Freud, desires are the perception of satisfaction.
Desires arise, therefore, in a situation where something that has been experienced as gratifying is missing. It is the most intimate part of a man and at the same time the most unknown to himself.
Another great discovery that our protagonist makes, together with the A.I., during the exploration is that desires are fundamental. The developers make us understand, through the game, how important desires are for man. How these are able to keep us going and how they regulate our happiness and prosperity.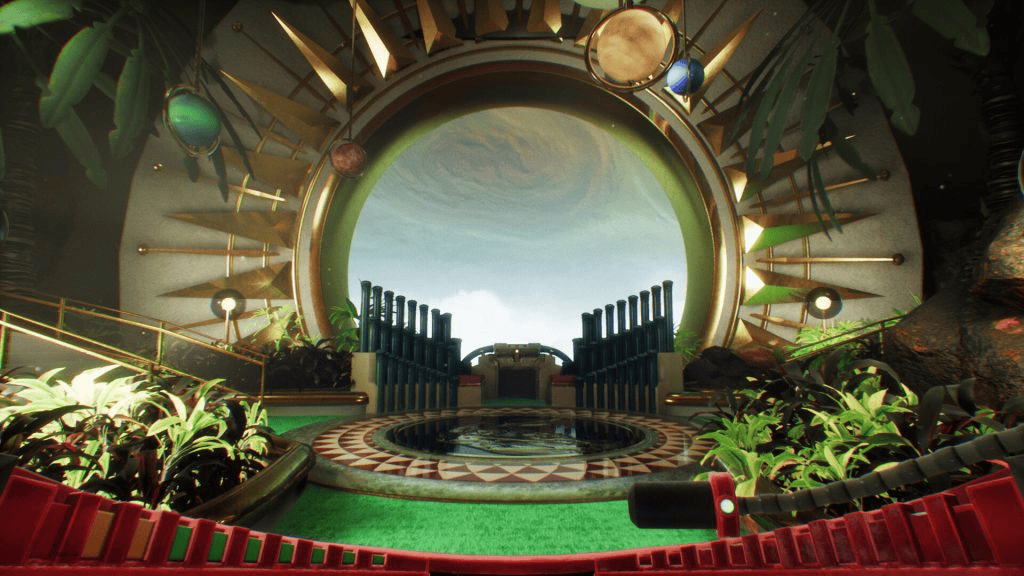 Some echoes of "wishes" that we find in the exploration make us reflect on how man can also be selfish in desiring something or how, in the presence of extreme welfare, desires become frivolous.
The key figure of wishes is the Keeper and the faithful, vigilant and willing figure of him, you will discover as you progress through the story.
The Return of Grace
Everything is in our hands, we are the only living being present in the structure.
We are at the end of a journey and we will be called to choose an ending. Endings are shaped by our choices. Have we explored enough? Will we have made the right choice in trusting or not the A.I.? We will discover this once we get to the Spire because… the Spire is the key to everything!
Will we be able to find out what Grace is? Will we really understand why she has been offline for 900 years? To know the answer, all that remains is to play Return to Grace to find out for yourself.
Gameplay
If you want to play a title that doesn't require too many key combinations, Return to Grace is perfect for you.
In fact, the keys to use are very few and are the classics: a, w, s, d for movement, the left mouse button to perform actions and little else. The game also always leaves the keys that are currently usable superimposed, so you can easily read them.
In case you want to play from PC, but using the controller you are free to do so. From the settings menu you will find all the available configurations. In the same way, you can change the configuration of the keys too.
Another plus point goes to the saves. In fact, these are always automatic and frequent. In our first run we encountered a small glitch. Exploring we got a little too close to a wall, thus being stuck into it. Since we could no longer control the situation, we restarted from the main menu. Thus returning to the position immediately before the glitch. This saved us time and avoided retracing a whole part of the plot. The truly significant saves, are recognizable thanks to a symbol which depicts an ancient tape recorder.
The graphics
As anticipated by the developers themselves, Return to Grace will offer a science fiction narrative inspired by the 60s.
Any doubts are swept away, once inside the structure that encloses Grace and her mystery. Everything exudes the period of the 60s. From Adie's boots, to the warm colors of the huge environments that we will cross.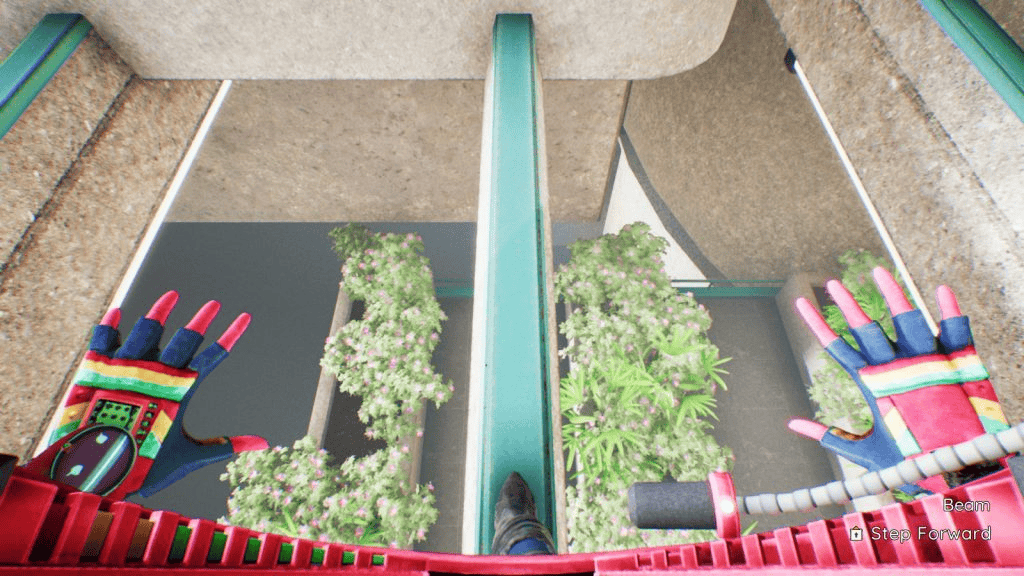 The inlaid walls with geometric motifs and the green wall sconces that give a luxurious touch to the environment.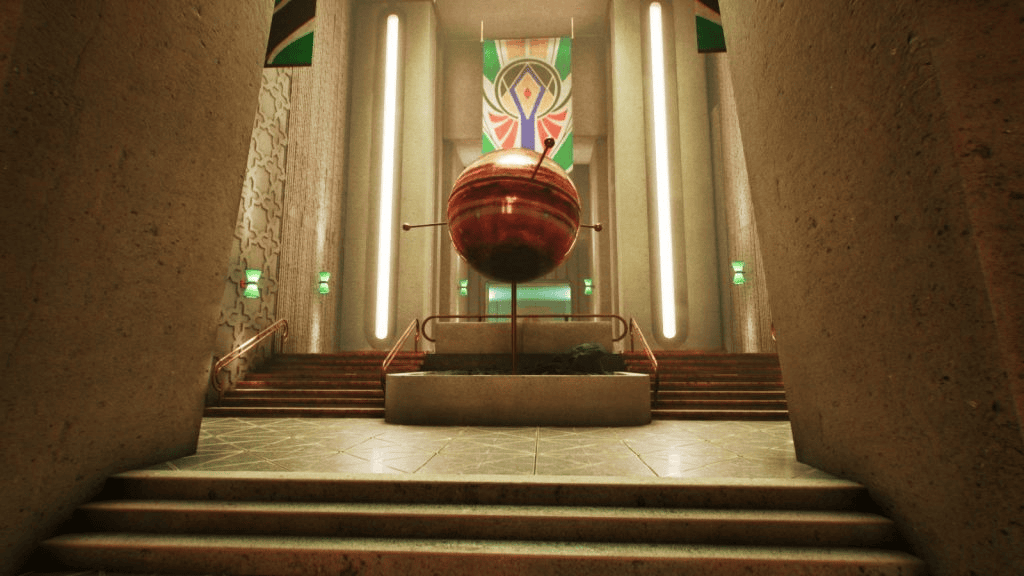 The care of the developers didn't stop there, they went into detail. As we explore and immerse ourselves in the settings, we catch the details and finish of the brass handrails.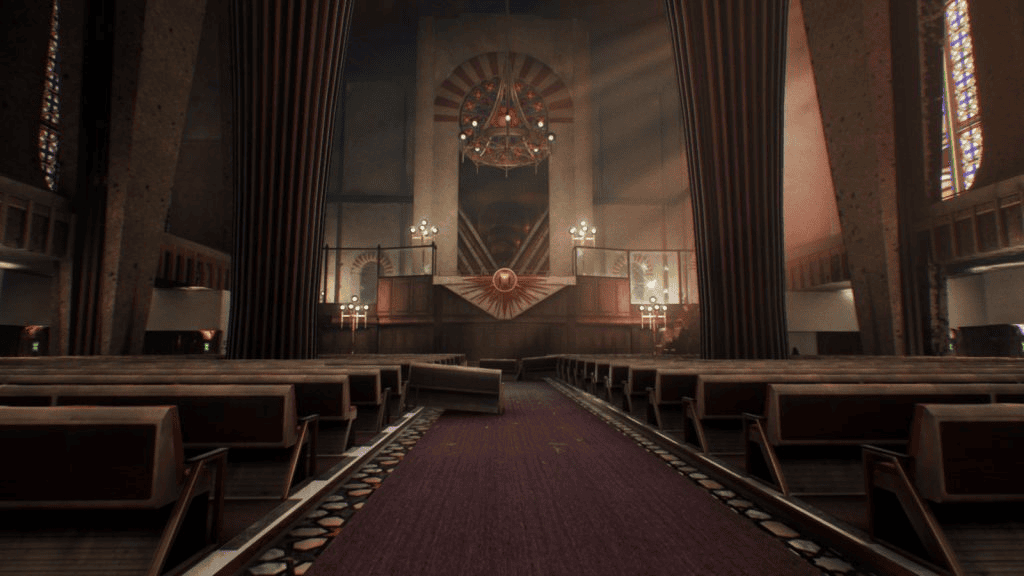 Not to mention the floors, with the classic arabesque motifs and rose windows with colored glasses recalling the floors' pattern.
Needless to say, the great attention to detail makes the adventure fascinating, very pleasant and relaxing on an aesthetic level.
Return to Grace's longevity
If you don't particularly like games that are too long and stressful, Return to Grace winks at you. It took us about five hours to finish it thus discovering the nature of Grace. We had fun and immersed ourselves in the exploration of the environments offered, without ever getting bored. We were literally glued to the screen.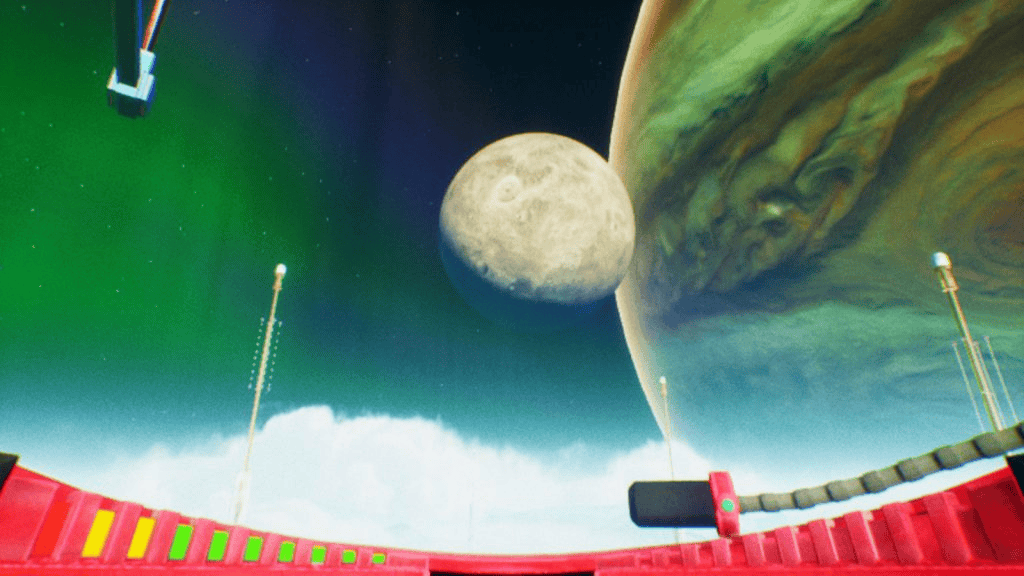 Although the playing time may seem negligible, the plot and the message behind this Indie is far from obvious. As expressed by the developers: "As a team, we are incredibly passionate about telling impactful, character-driven stories and doing the unexpected."
The moral we gleaned from Return to Grace
A warning is between the lines of the conclusion. As much as human beings desire perfection, this if achieved does not ensure the happiness expected.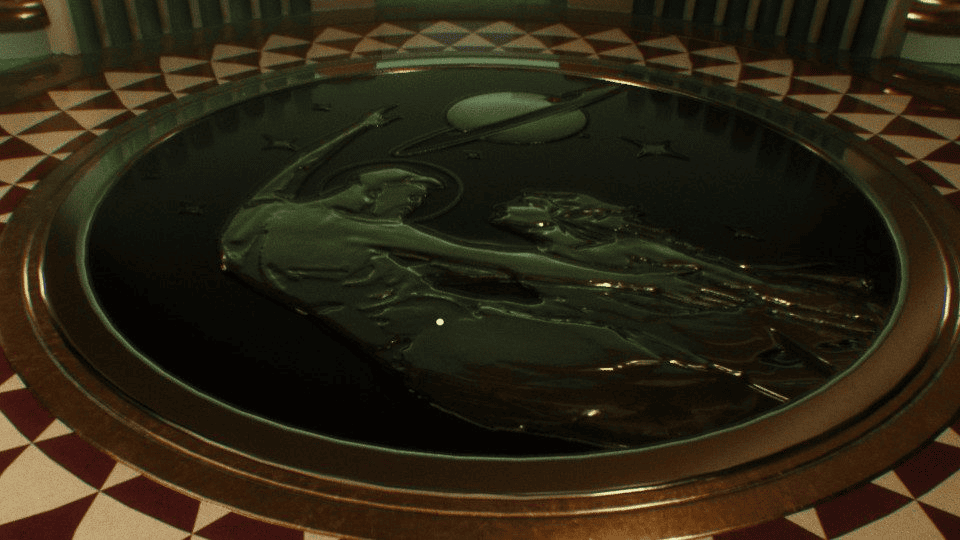 Over time, perfection inhibits man from desiring something he has not yet achieved. Thus reminding us, that despite the conflict and struggle we are subjected to in life, these make desires a reward worth fighting for.
We remind you that from today May 30, Return to Grace is available for PC on Steam and Epic Games Store.
Get ready to go on a journey to discover the mystery of Grace, the ancient guardian of the Solar System.
Return to Grace
"We embark on a potentially deadly journey with archaeologist Adamari "Andie" Ito. A story of adventure and discovery of what has been and what could be the fate of humanity"
PRO
Engaging storytelling
Reduced key combination
Pleasing graphics
Multiple endings
CON
Glitch get you stuck in walls
7.8/10