Dystopian setting, brutal survival, and karma… Jawbreaker offers many intriguing elements.
Jawbreaker is a coming soon (Q4, 2023) survival horror and stealth game that takes place after an economic collapse in the United States. It's a first person, single player video game with disturbing and unsettling atmospheres, in which I personally have noticed some intriguing references.
But first, let's talk about the game and its developer, Vincent Lade.
What happens in Jawbreaker?
Right from the name of the game, it becomes clear that the themes and graphics won't be for the faint-hearted. In fact, we are presented with an apocalyptic scenario of extreme survival, complete with the threat of enemies who appear quite dangerous.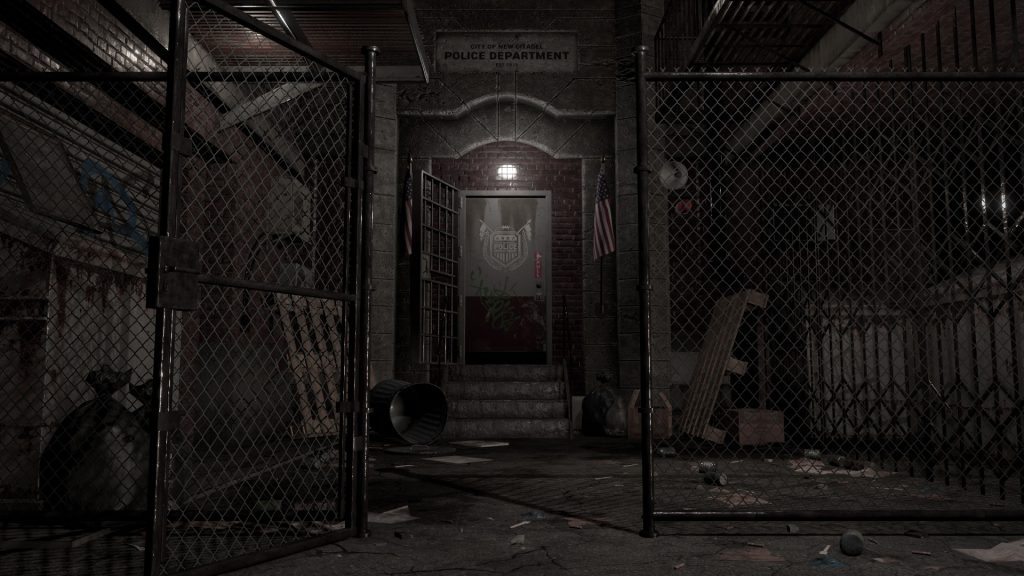 The "Great Economic Collapse of 2028" in the United States, followed by the mysterious "Awakening", has pushed the population into conditions of extreme survival. As often happens, the strongest physically and mentally emerge as winners.
Armed groups offer protection while constantly seeking supplies and territory. The protagonist of our story, wich the players will embody in first-person perspective, was once a teacher. Now is part of a small gang in New Citadel City. The gang's bunker is running low on resources and provisions, so our poor former teacher embarks on a mission.
Those who have played the demo available on Steam know that the playable section is a piece of the story set between the introduction and what is to come.
So we begin our adventure in search of resources and supplies. An abandoned police station has now become the lair of a gang of psychotic killers wearing unsettling masks. They start playing a game of cat and mouse, forcing our teacher to arm himself to the teeth and be cautious of traps.
If this is just the beginning, I fear to know what will happen next. Actually, I'm quite curious. Jawbreaker has all the potential to become an interesting horror experience.
Before reaching personal conclusions, I would like to say a few words about the team working on this promising title.
Who is behind Jawbreaker?
Vincent Lade is an independent game developer, known for creating Witching Hour, Harthorn, The Swine, and the Deathbloom series.
Since 2018, he has been writing, designing, and coding video games, all based on short horror stories he has written in the past.
In the introduction on his website, he states, "The process of converting each of these written stories into interactive video games has been one of my biggest (and most time consuming) passions."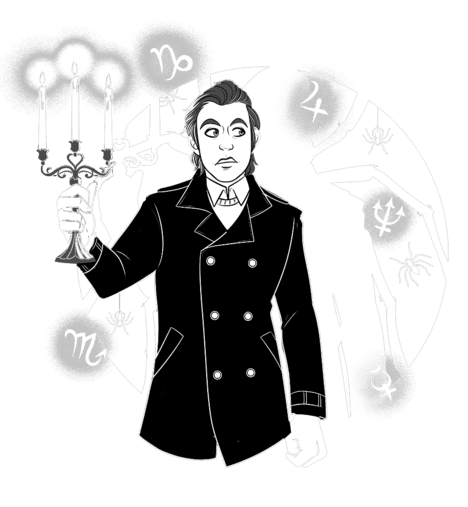 In essence, Vincent is first and foremost a storyteller, which is why his titles feature various themes, some of which may be similar, but with an emphasis on writing.
"Whichever you choose I hope you enjoy your time with them, and look forward to what I will be making next."
You can count on it, Vincent.
What is Jawbreaker?
At first glance, two titles come to mind: Silent Hill and Resident Evil. The latter is a declared source of inspiration for Jawbreaker.
In addition to Resident Evil, other influences include Outlast for its oppressive atmospheres and Alien Isolation for the gameplay, which combines stealth and combat mechanics. From Resident Evil, Jawbreaker draws mostly on the puzzle elements and inventory management.
However, there are other references that personally come to mind.
The first is The Purge film series, which features a similar premise, although in the case of the films, the fight for survival occurs once a year for a specific duration. Aside from that aspect, there is also the terror of the idea that human life has such little value and that anyone can become a killer.
Returning to the realm of video games, another title with similar atmospheres in my opinion is Here They Lie. The latter is a VR game, and I hope that Vincent considers the possibility of an update, even after the official release, to include a VR version.
For those familiar with Here They Lie, they may understand this comparison. I'm referring to the sense of vulnerability one can experience at times, although in Jawbreaker, we have the ability to defend ourselves.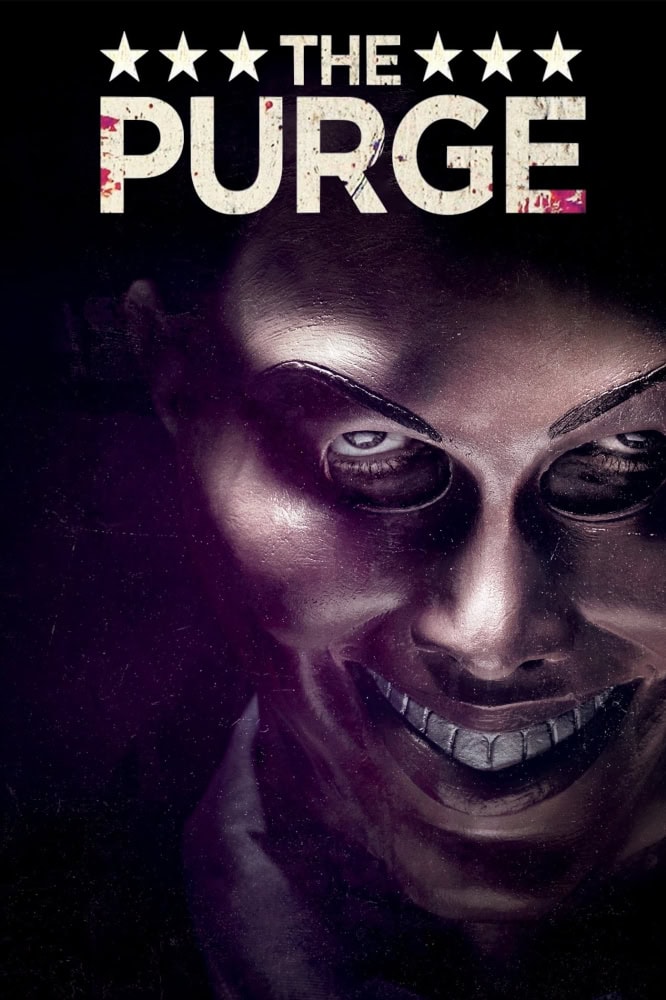 What is in Jawbreaker?
The intention to do things properly. There is a decent attention to detail that could certainly be improved. Particularly in regards to textures, but overall, it is a good product in terms of technical aspects.
However, there are many elements at play:
It has a nice graphics style, which could use some improvement, but it sets the right atmosphere.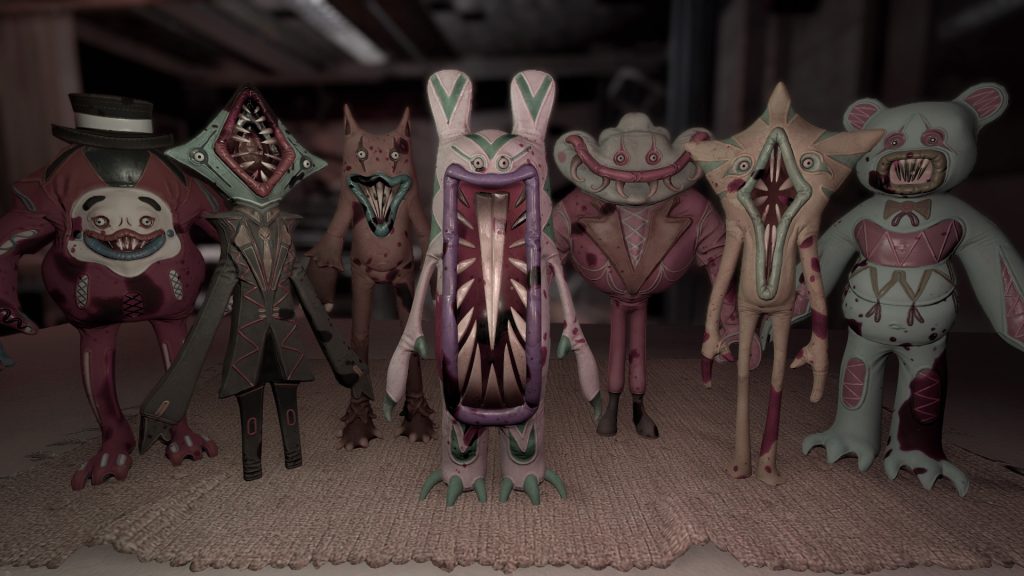 It is a game that incorporates both stealth and combat elements. In the stealth mode, standard actions are performed such as hiding in various locations. Crouching, peeking around corners, using tools like a portable radar, and throwing objects to distract enemies. In the combat mode, weapons are also available. It's not always advisable to use them if you don't want to attract attention (similar to The Last of Us).
The interactive environment is designed to encourage looting for supplies. We need careful selection of what to keep and what to abandon due to limited inventory space.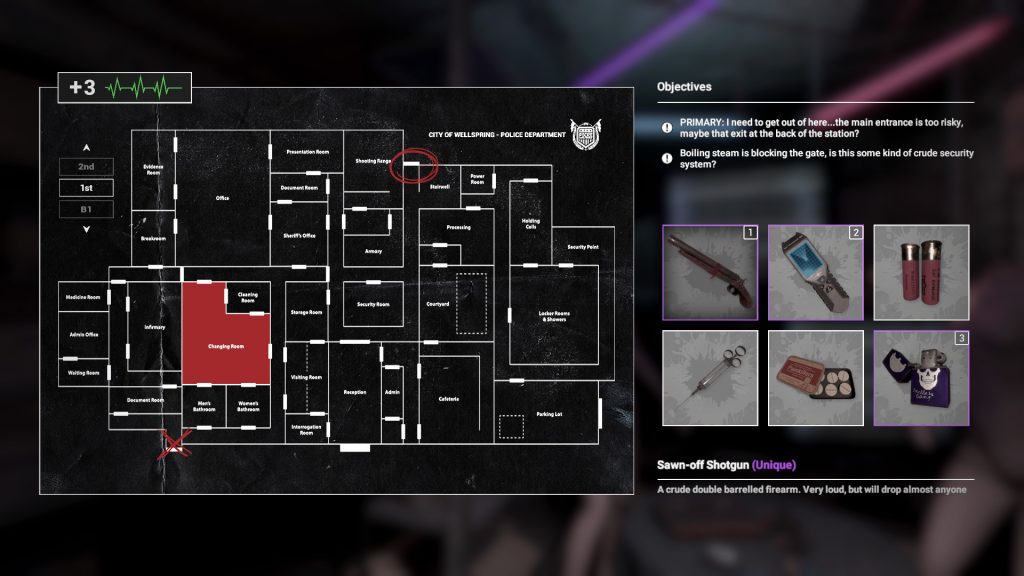 There are multiple endings. That means our story will be shaped by the consequences of our actions, and, most importantly, we will discover if we are survivors or not.
There is definitely a moral aspect to all of this, but I wager it is a positive one. The author wants to prompt players to ask themselves serious questions. Themes such as survival in a hostile world are always very powerful.