In this interview, the creator of Papetura discusses the origins and inspiration behind a video game that is, in all respects, a work of art.
Tomasz Ostafin granted us this interesting and funny interview, where we talk extensively about his masterpiece Papetura, but also about himself and his invaluable partner, Floex.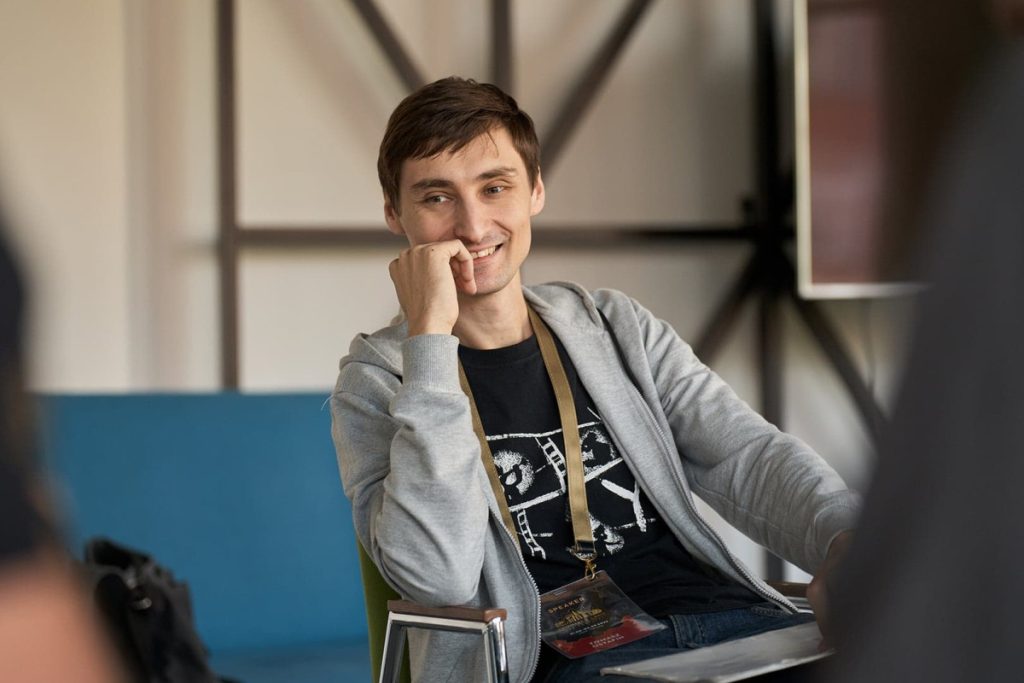 Chiara:
Thank you for granting us this interview. Papetura truly left me astounded by the quality of the work, the concept, and the evident dedication required to create this magnificent video game, which I personally consider a work of art. How did Papetura come about and when was it born?
Tom Ostafin:
It's been a long time since the beginning of the idea, more than 8 years ago I started working on the game, so I can already look at what motivated me in retrospect. Well, I think it was pure madness, a dream that I wanted to fulfill, so strong that nothing got in the way of it. It all started with my childhood passion for games and escaping from problems into the computer screen, until I encountered a very artistic game, which was Neverhood, and many years later Machinarium, which was a definite impulse for me to get started. I didn't have the opportunity to join similar teams as Amanita, or get hired in gamedev, so I decided to do everything myself.
Chiara:
The world of Papetura is truly unique. How did you come up with this setting?
Tom Ostafin:
The environment is very simple in spite of what it seems, I formed each model from general to detail. How to know how to get the general form? I think it's good enough to follow what the game's story says, as well as how its overall world is built. In the case of Papetura, I was guided by the potential of paper, exploring what is possible, and also followed nature and organic forms, and sometimes man-made architecture.
Chiara:
Why did you choose paper as the material to create this little masterpiece?
Tom Ostafin:
Artistic aspect aside, paper is simply cheap, easily available and easy to work with! But actually, games made from paper were also created, e.g. Luminocity, but Papetura looks different. I think it was a fun exploration of the pure form of white paper and the light that interacts with it. This approach to make each model was a fun experiment.
Chiara:
I know that for Papetura you drew inspiration from The Neverhood and Machinarium. Besides these two examples, were there any other products that inspired you?
Tom Ostafin:
There are definitely games that I played as a kid and don't remember the titles. I wasn't picky, I played everything I could get my hands on, from Carmageddon to HOMM, Tony Hawk Pro Skater, Quake and adventures like Grim Fandango. There are also countless movies, animations and works of architecture and art. It's hard to know what had a direct impact.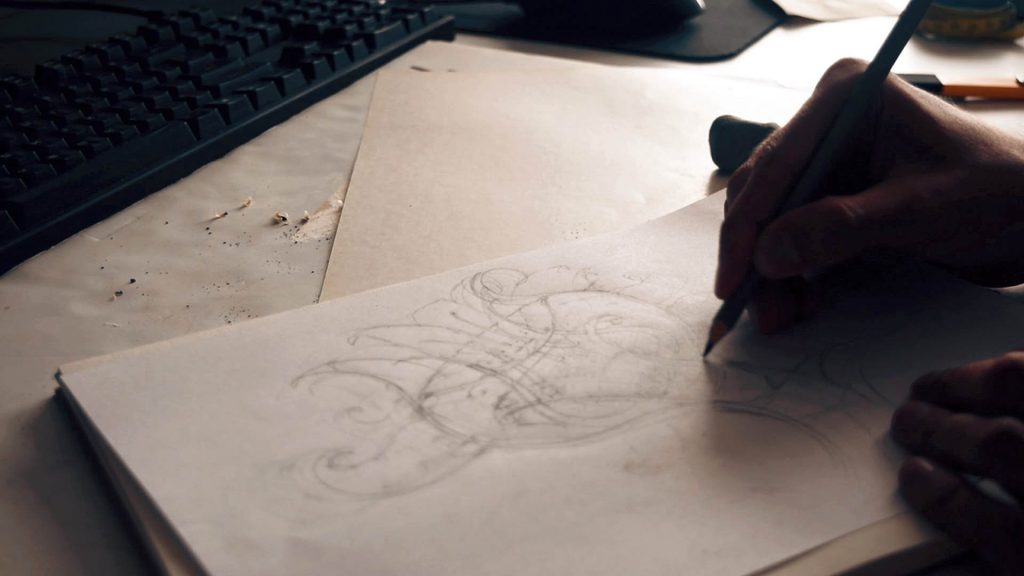 Chiara:
How many hours a day did it take you to complete the project?
Tom Ostafin:
It took almost 7 years from launch to release, I'm afraid to count the hours…. Maybe it's better not to.
Chiara:
And now, onto a more personal question: did you work on Papetura's handmade elements alone, or did someone lend you a hand?
Tom Ostafin:
I made all the parts myself, unfortunately. I invited friends to help, but no one took up the challenge.
Chiara:
Recently, Papetura was also released on Switch. How was it to convert a point-and-click game, where the controls are predominantly mouse clicks, into a different type of input?
Tom Ostafin:
It was an interesting challenge. I'm lucky enough to have designed the game not like a typical point-and-click. All the interactions that the hero performs are in the character's reach, so there was an opportunity to convert the controls to a pad – it only took me a year.
Chiara:
Is there a hidden message in Papetura? What did you want to convey? Is there a moral?
Tom Ostafin:
I think Papetura is a typical children's tale, where good wins. However, underneath it was supposed to be a story about a parent's sacrifice towards a child, and passing this act on. It's quite personal, so I really wanted this to be the main theme, I didn't manage to do it very well, so the theme will only appear in the background.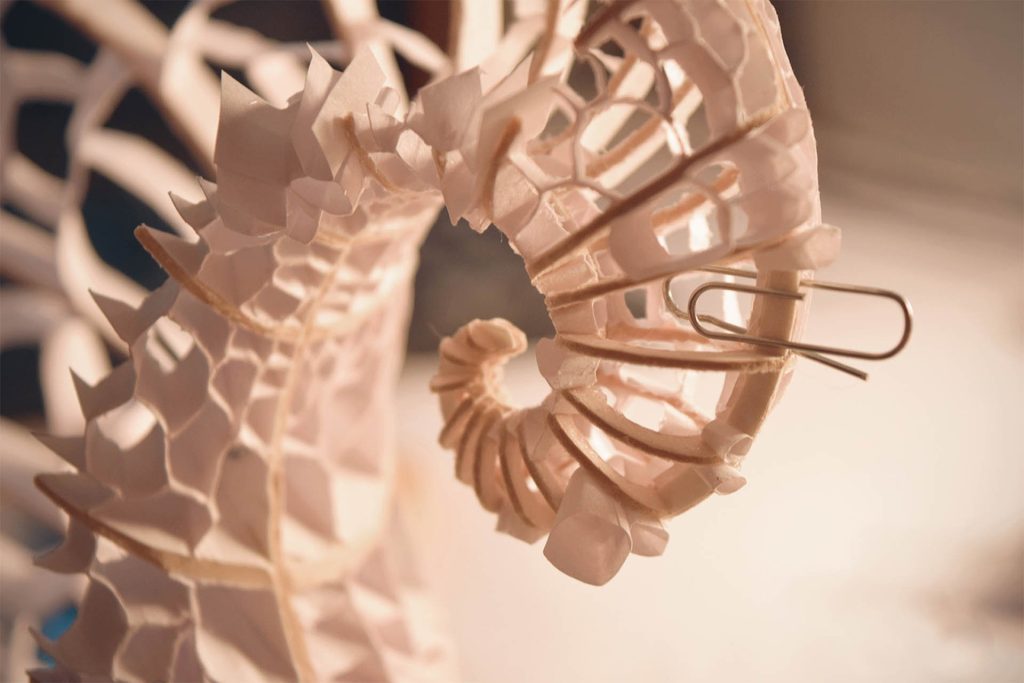 Chiara:
An essential figure in the creation of Papetura is undoubtedly Tomasz Dvorak (Floex), who handled the music and sound for the video game. Did you already know each other, or did your paths cross specifically for this project? Could you say a few words about what it was like working with him and what kind of person he is?
Tom Ostafin:
Without a doubt, Tomas is an exceptional artist. Do you want an ordinary soundtrack? Not an option, Tomas will do something special and do a massive job. He is an idealist, with many ideas. I worked very well with him, as I completely understand this approach. Our paths came together through e-mail, I just wrote to him, so it also turned out that he is a cool dude.
Chiara:
After discussing Floex, I'm now curious to learn more about you: How old are you, where are you from, and where do you currently live? Do you have a family? What were you doing before Papetura? What kind of education do you have? Where did you learn to create your paper sculptures?
Tom Ostafin:
No problem, as of this moment I am 33 years old, married and living in the town of Bytom, Poland. I started my professional work young as a graphic designer, animator, then finished my studies in Architecture and Urban Planning, where it probably helped me to build models from paper, and after graduation I took up architectural visualization. The latter profession allowed me to comfortably finance the game and finish the game as a side job.
Chiara:
What are you currently working on? Do you plan to continue using physical materials like paper, or will you primarily work digitally? Do you intend to continue in the gaming industry, or do you have other plans for the future?
Tom Ostafin:
I'm working on a new game! Initially it was going to be another point and click, but I started programming setting things on fire and it came out to be a 2.5D adventure game. Also in a world made of paper of course. So I will stay in gamedev for a long time to come.
Chiara:
One last question unrelated to video games: What is your favorite food?
Tom Ostafin:
Without a doubt, potato pancakes (placki po bytomsku), blood sausage (kaszanka), and of what is more oriental pad-thai and okonomiyaki.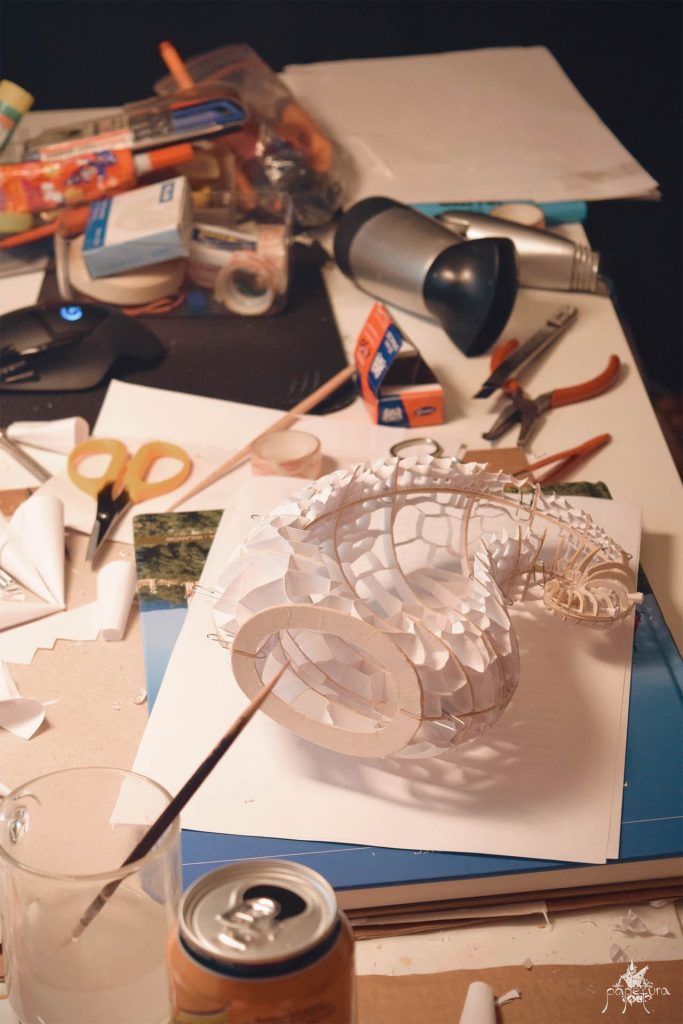 I would also like to thank Tom, on behalf of the entire staff at Indie Games Devel, for this interview. Personally, I believe that he is an exceptionally talented individual with tremendous willpower, and he has my utmost respect. If you, like me, are curious to discover what his next creation will be, stay tuned for updates!