Save the universe together with Exe and Shipset while grooving to the music
Akimbot is a 3D Action Platformer adventure game that transports you to a chaotic, futuristic world full of robots and danger, still in development by Evil Raptor.
(I apologize in advance if I quote the developers verbatim, but information about the game is still scarce.)
EVIL RAPTOR AND CLASSIC PS2 GAMES' PASSION
Evil Raptor is a tiny French independent studio founded in 2021. Following the success of Pumpkin Jack (our article), they expanded their team and began work on this explosive and fun new title, about which little is known so far but which appears to be very promising.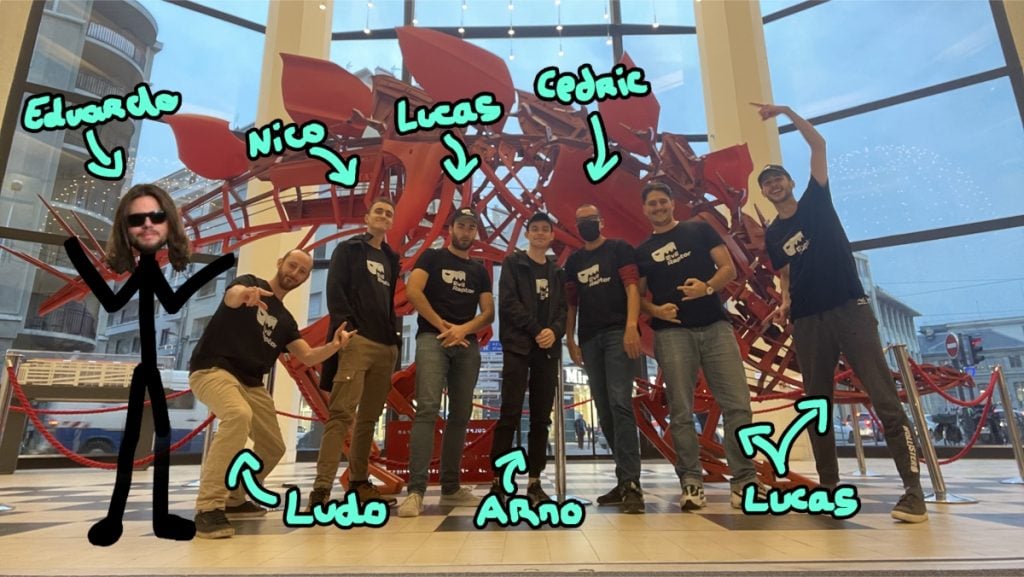 The team includes the well-known Nicolas Meyssonnier, the creator of Pumpkin Jack.
As with the previous title, Akimbot also takes inspiration from classic PS2 games such as Jak & Daxter and the universe of Ratchet & Clank.
Their goal is to create a dynamic experience, between an action movie and a video game, in other words: the game a 10-years old child would imagine, and add tons of explosions to it.
SOMETHING BADASS HAS TO COME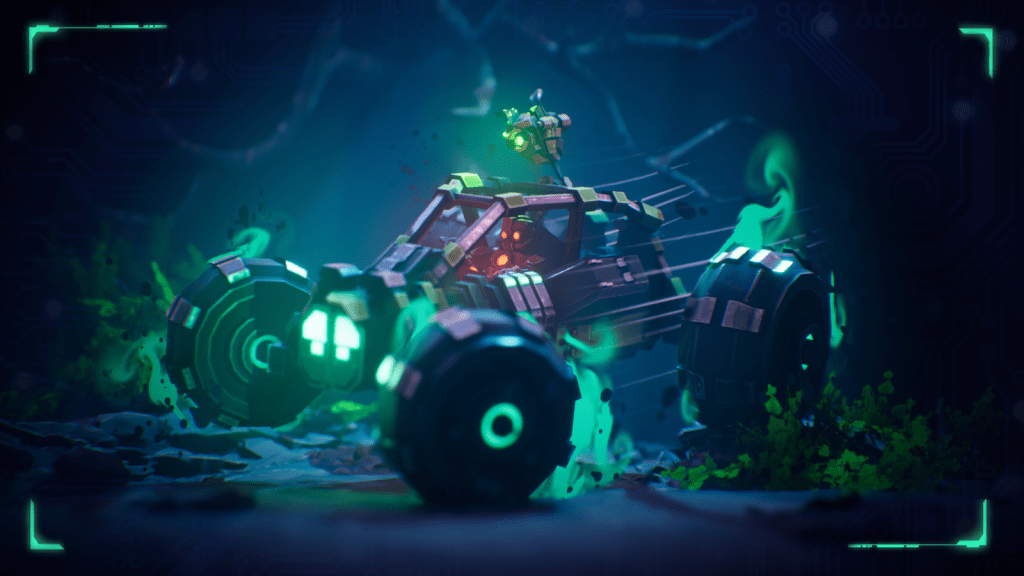 You can choose between 3 robots before starting the campaign: each robot has an exclusive path in every level, which means a different and unique level design.
Let's get to know the characters of this explosive adventure a little better.
We have Exe, designed for hacking. Using an array of tricks, he destroys his enemies thanks to his great analytical skills. Constantly searching for new ways to trap enemies, he has an extreme and secret passion for explosions.
He is arrogant and somewhat narcissistic, and he does not waste time. He is fearless and rational, and he believes that he is superior to everyone else.
Then there is Shipset, the self-proclaimed "most advanced AI ever conceived."
Pompous, old, spiteful and arrogant, Shipset hates his job and wants to end this quest as soon as possible, because, as he always says, he has got better to do!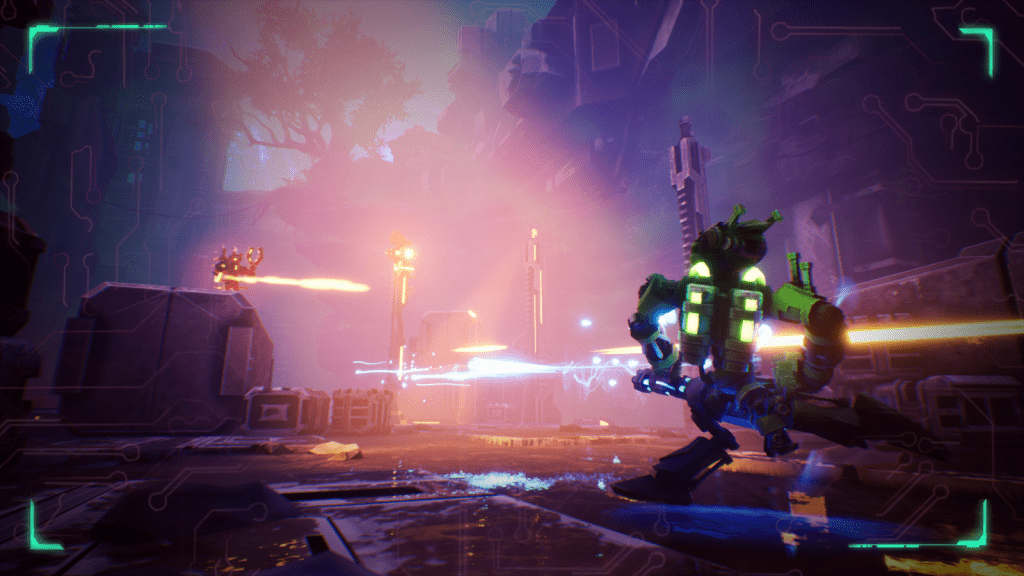 FOLLOW THE DEVELOPMENT
We are still in the early stages of development for this new title that promises a lot of crackling fun, and to get a sense of how things are going, Evil Raptor has provided a Discord link where you can see the fantastic work that they are doing.
Such as the processing of the various levels of the game, the second in particular which is a cave in which we discover the Praetor Universe. Praetors are bad guys. They are dinos and robots at the same time!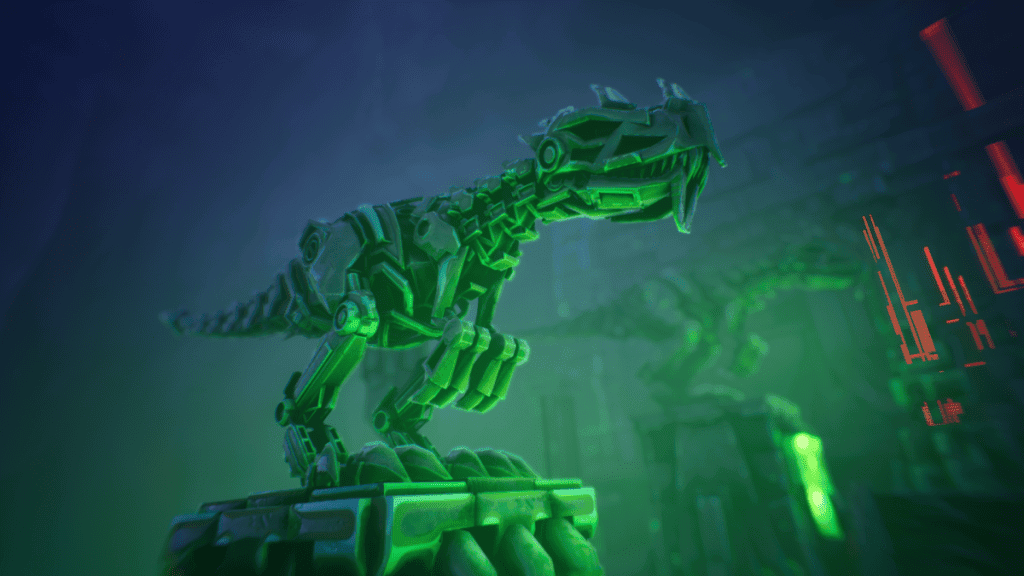 In this scene, Exe visits a marketplace full of robots, windscreen washers and strange brake fluids: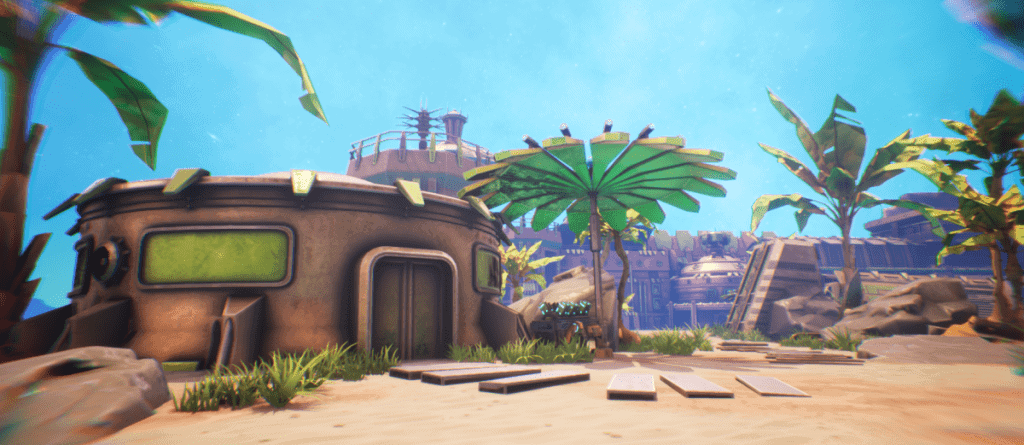 So, are you ready to blast into the universe?