Fight hordes of hideous Mechatrons and explore a mysterious Dieselpunk-style world inspired by Sumero-Akkadian mythology.
Erra: Exordium is a journey to an ancient land defaced and destroyed from its foundations. A lost and forgotten civilization that was unable to cope with its own creation.
It is a pixel art action video game created by Fair Pixel, a small Ukrainian development team that has been working since 2018 to create a project that is artistically inspired, fun on the playful side, and based on Sumero-Akkadian culture and mythology.
The game, which will be released in February 2023 for PlayStation 4, PlayStation 5, PC, Nintendo Switch, Xbox One, and Xbox Series X|S, immediately piqued players' interest, thanks in part to a successful Kickstarter Campaign that exceeded the developers' goal.
For those who are curious or want to support this project, keep in mind that the crowdfunding campaign will only be open for three days. Hurry up!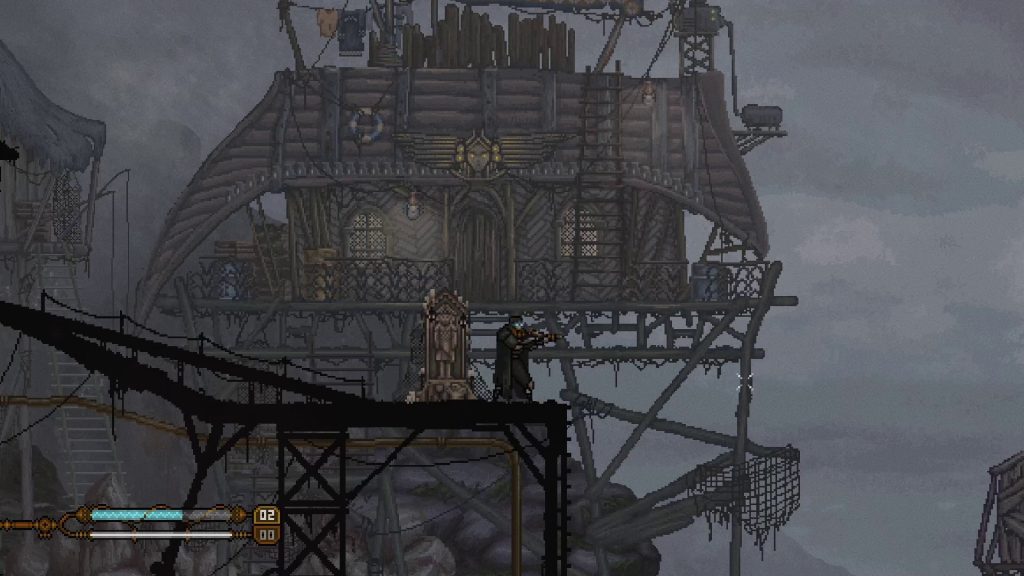 Erra: Exordium is full of secrets and mysterious lands to discover. An adventure set in the ruins of an ancient world in which you play the role of the only scientist who escaped death and survived the cataclysm.
Let's find out what makes this title so intriguing from an artistic standpoint and what lies among the ruins of the predecessors' world.
One last chance
One of Erra: Exordium's many peculiarities is the development of a deep and interesting narrative sector, which gradually reveals that players will become acquainted with the game mechanics and the protagonist's background.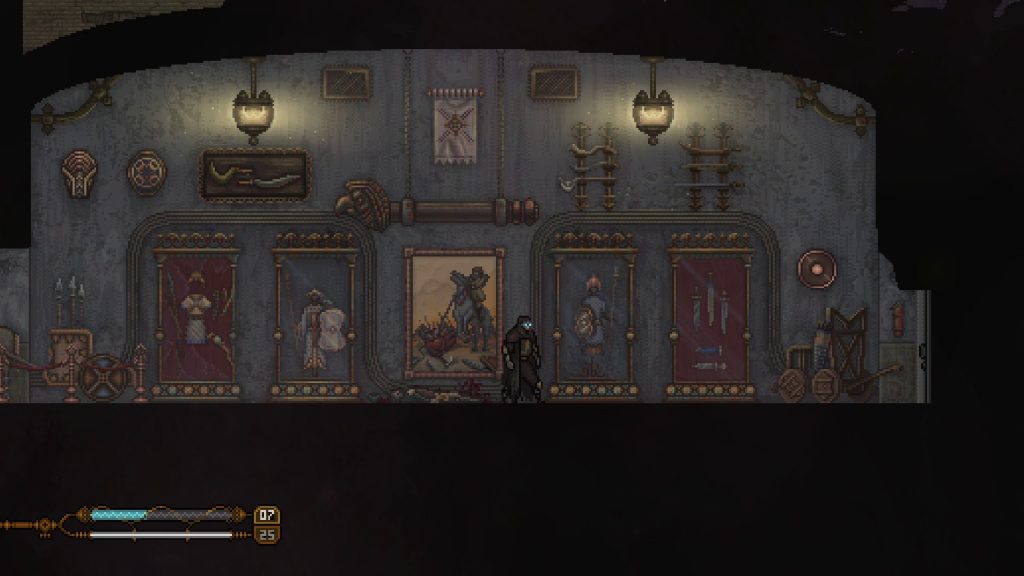 A funeral setting in which humanity failed and enslaved by its own creation.
Players will take on the role of a scientist who survived the cataclysm as they explore an ancient world that has fallen into ruins. He will have to face the pitfalls of an unknown land and unravel its true story after transferring his mind to an artificial body and evading death.
And it is only in the final acts that the scientist will reveal his personal drama and discover the cursed land's dark and ancient secrets.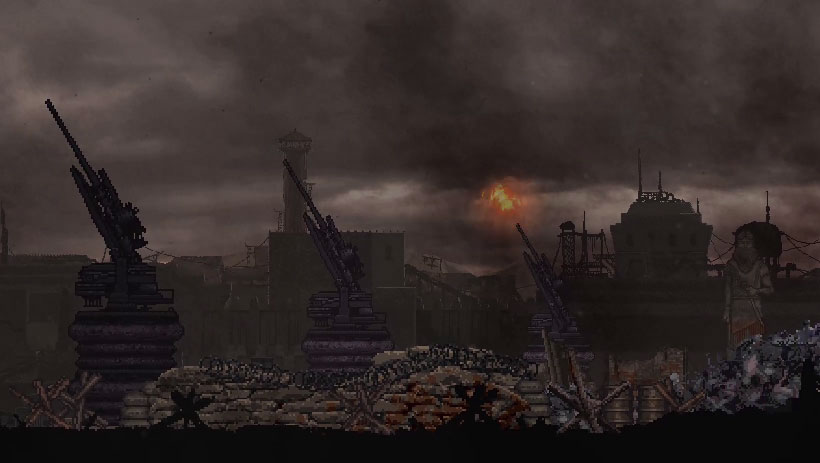 A narrative sector that will push players to go deep into the earth to explore disturbing and evocative locations, fight against killing machines, and reveal a plot still shrouded in mystery.
Humanity's self-destruction
If we cannot yet venture some hypotheses from a purely narrative standpoint, the gameplay immediately reveals itself in its true essence: a mix of interesting and complex game mechanics.
The uniqueness and exclusivity of Erra: Exordium's game world takes inspiration by both a large cinematic work like Friedrich Lang's Metropolis and a videogame world like Fallout and Castlevania.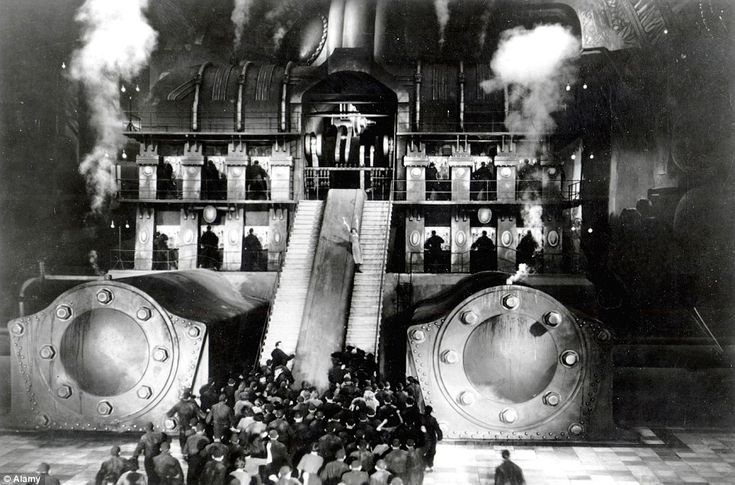 The settings and various game areas are the result of each individual member of the development team's experience, with the goal of shaping a stylistically impacting game world that presents itself as an unforgettable visual experience.
To survive what lurks in Telmun's depths, the protagonist will have to extricate himself from a two-dimensional world full of secret passages, challenging puzzles, top secret codes, and spatial puzzles.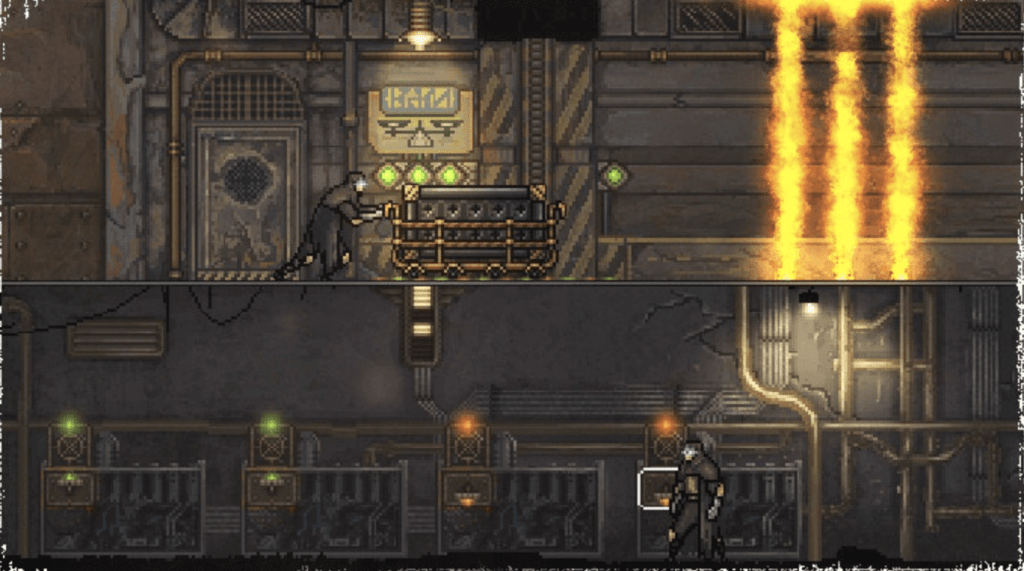 With the development of a multi-faceted level design, Erra: Exordium will offer players great freedom on a playful level, allowing them to escape the mechanical hordes through labyrinths, platforming, and even powerful battle cars.
The Kingdom of the Mechatrons
If the main game mechanics of Erra: Exordium have piqued your interest, wait until you see the combat system that the development team has created for you.
This is where the true beating heart of the new Fair Pixel project emerges: the engine that powers both the playful sector and the protagonist's historical and psychological development.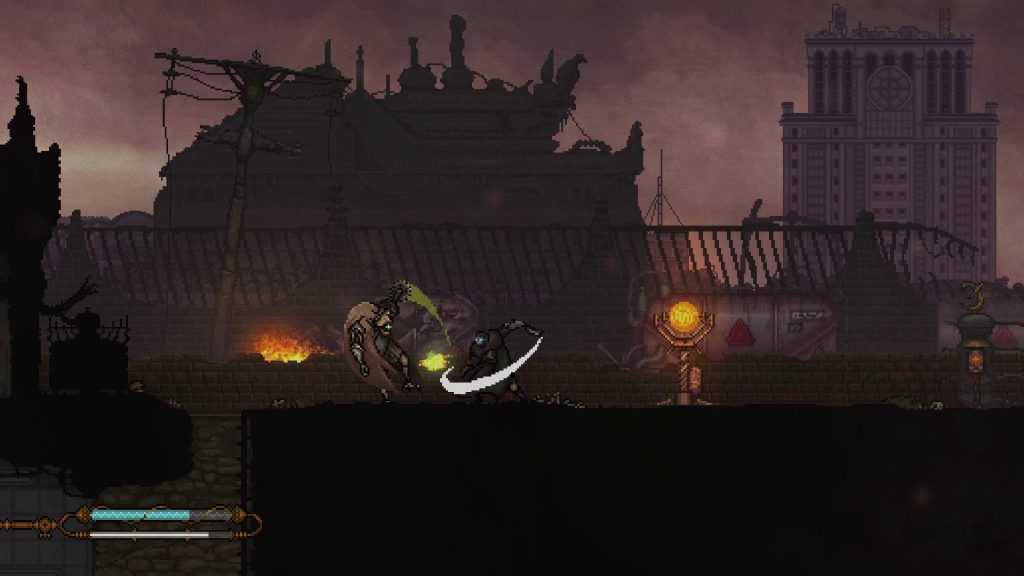 What could be better in a dark age ruled by ancient and powerful machines than unleashing our entire arsenal of war? What if it's a lethal combination of edged weapons and gunpowder?
The game's wide range of weapons allows each player to develop their own style, select the best weapons, and draw their ace in the hole!
Furthermore, thanks to his innate intelligence, the scientist will be able to demonstrate incredible skills such as dash, an effective ax attack, and an opening shield to deceive your enemies and even turn them against each other.
By interacting with the environment and using objects such as fuel barrels, explosives, and other objects, we can clear our path, decimate enemies, and unleash a real mechanical bloodbath!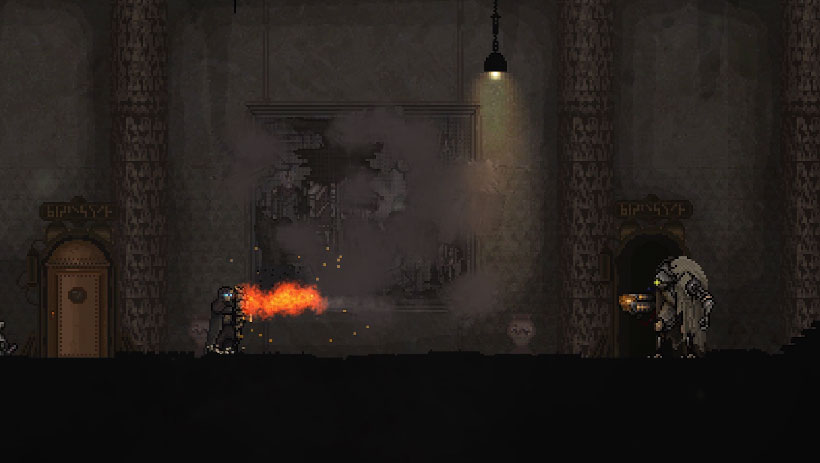 You'll need intelligence, cunning, and even a little luck to deal with the Mechatrons. Each killing machine is distinct in its movements, abilities, and arsenal of weapons. Be careful!
If you want to survive the clashes, you must learn from your mistakes as soon as possible and rely on your survival instinct, as well as unleash those war arts that you thought were dormant.
An evil to be eradicated
Erra: Exordium is a fascinating and profound project, especially when we consider the narrative and playful components that the developers are working on.
With a technical sector still in the works and a soundtrack described by the developers as "epic, dark, and grim," I can't wait to learn more about the project and go deeper into this gloomy and mysterious experience.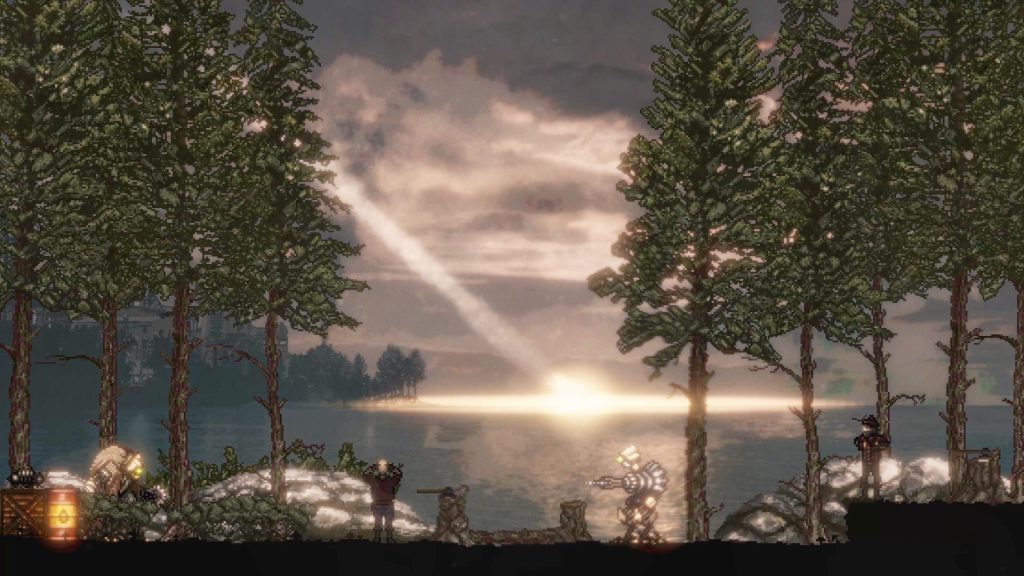 We've already had a taste of the game to help pass the time. Fair Pixel has recently released a demo on Steam that will serve as the starting point for your journey. Your first area, first level, and first battle. You absolutely must try it!
Are you prepared for a bloody and cold winter? A long and difficult journey to a place forgotten and corrupted by the neglect of the ancients? Your adventure in Erra: Exordium has only just begun!