A short list of indie titles that will keep you well entertained on Halloween night
In a few days, Halloween will arrive, and for those of you who want to celebrate by spending a relaxing evening at home with the right atmosphere, we have seven absolutely amazing indie titles that can keep you company, but above all, that will make you jump out of your chair.
Prepare for a night in which monsters, vampires, and other dark presences come to life in your haunted houses, transporting you into a never-ending nightmare!
In addition, we have two fresh new cool bonus titles that you should know about.
But let's start our ranking, which will be based on the level of fearfulness.
Enjoy the reading.
1. PUMPKIN JACK
It is without a doubt the most important title on this list because it refers to him, Stingy Jack O'Lantern, the iconic pumpkin-headed character.
But it is at the top of our list because it is a horror game, but it is a very, very soft horror game, a game that will amuse you, that will perfectly immerse you in the festive atmosphere of All Hallowe'en, but without giving you a heart attack.
Pumpkin Jack is developed by Nicolas Meyssonnier and released on October 23rd, 2020. Playable on Nintendo Switch, PlayStation 4, Xbox One, Microsoft Windows, Xbox Series X/S, PlayStation 5.
PUMPKIN JACK: Halloween's Legend Path
2. HELLO NEIGHBOR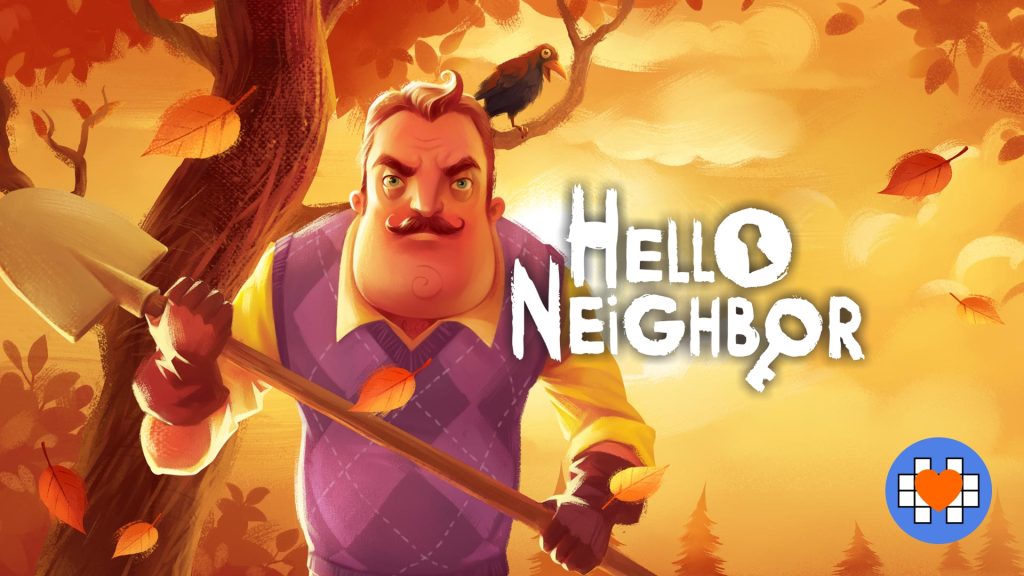 What would Halloween be without a frantic chase?
Hello Neighbor immerses players in a thrilling gaming experience that includes stealth mechanics and the development of an AI that constantly learns your every move.
In this creepy horror-tinged action-adventure, sneak into your mysterious and enigmatic neighbor's house and discover what dark secrets lurk in his basement.
An anxious and disturbing gaming experience, but not too terrifying, that will provide you with great satisfaction while interspersed with moments of great tension and apprehension.
Hello Neighbor, created by the Dynamic Pixels team, was released on December 8, 2017 for PlayStation 4, Xbox One, Microsoft Windows, Nintendo Switch, and mobile devices.
What could be better than having fun and being scared while waiting for Hello Neighbor 2 to come out?
3. DARQ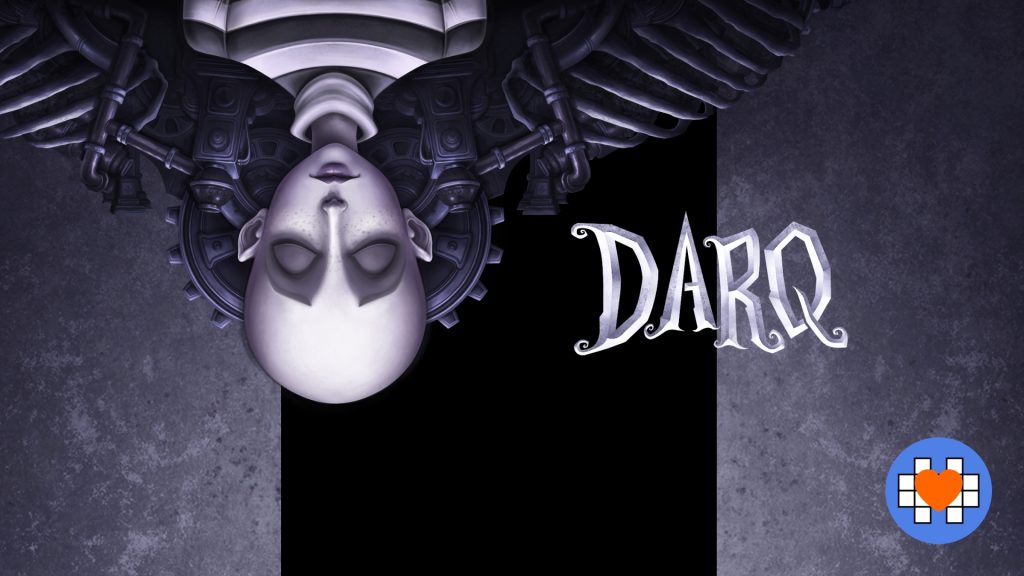 With this title, we begin to delve into darker and more disturbing scenarios and emotions.
Our young Lloyd, emaciated, with deep dark circles, dressed as a Tim Burton character, is having a daydream, and you must accompany him to the darkest recesses of his mind.
The atmospheres here are truly amazing. The lack of music allows for a descriptive and evocative sound that will immerse you in these somewhat bizarre settings where you risk losing your orientation and will make you feel a little like poor Lloyd: scared and alone, at the mercy of threats that are sometimes imperceptible and sometimes very concrete. But what is real?
Great latest news: Darq is 66% off on Steam this Halloween Season!
Darq is developed by Unfold Games and released on August 15, 2019. Playable on Nintendo Switch, PlayStation 4, Xbox One, Microsoft Windows, Xbox Series X/S, PlayStation 5.
DARQ : Lucid Dream Turning in Nightmare
4. TORMENTED SOULS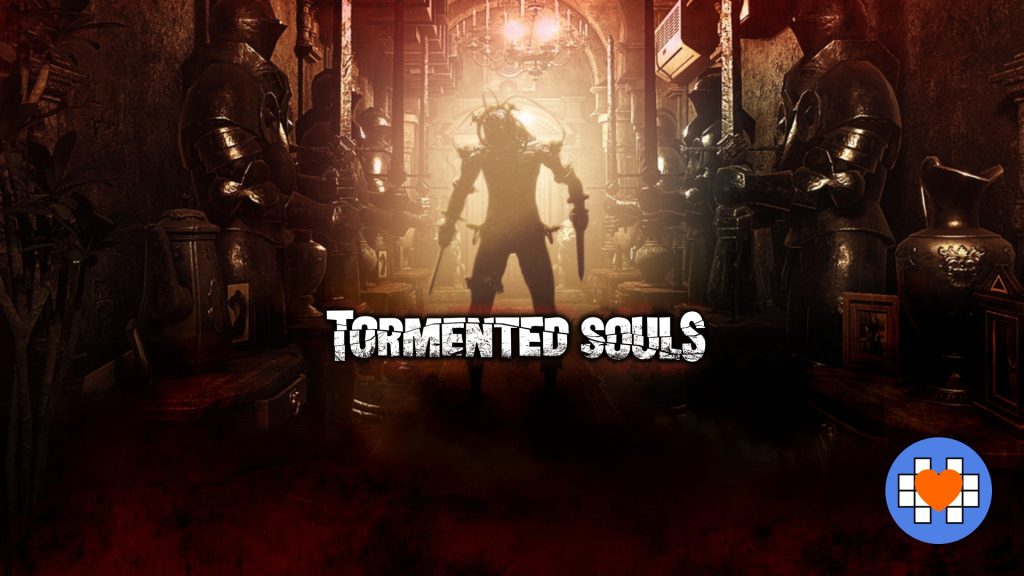 Tormented Souls is a throwback to classic survival horror, inspired by the original Resident Evil series and Alone in the Dark.
A dark and terrifying experience that dramatically raises the bar, transporting players as the young Caroline Walker into a terrifying mansion to investigate the mysterious disappearance of two twins.
Explore a haunted mansion, confront unholy creatures that dwell in a forgotten and cursed place, and experience horror in all its cruelty.
Your nightmares could not be more real. A hell that will test your emotions, self-control, and, why not, your heartbeat.
The Dual Effect Games project, which was released on August 27, 2021 for Nintendo Switch, PlayStation 4, Microsoft Windows, Xbox Series X|S, and PlayStation 5, received many positive reviews, earning the approval of critics and players.
Until November 1st, the game is also 33% off on Steam. Hurry up!
Do you think you're brave enough to enter this dreadful mansion? The horrors of Tormented Souls are just waiting for you!
5. REMOTHERED: TORMENTED FATHERS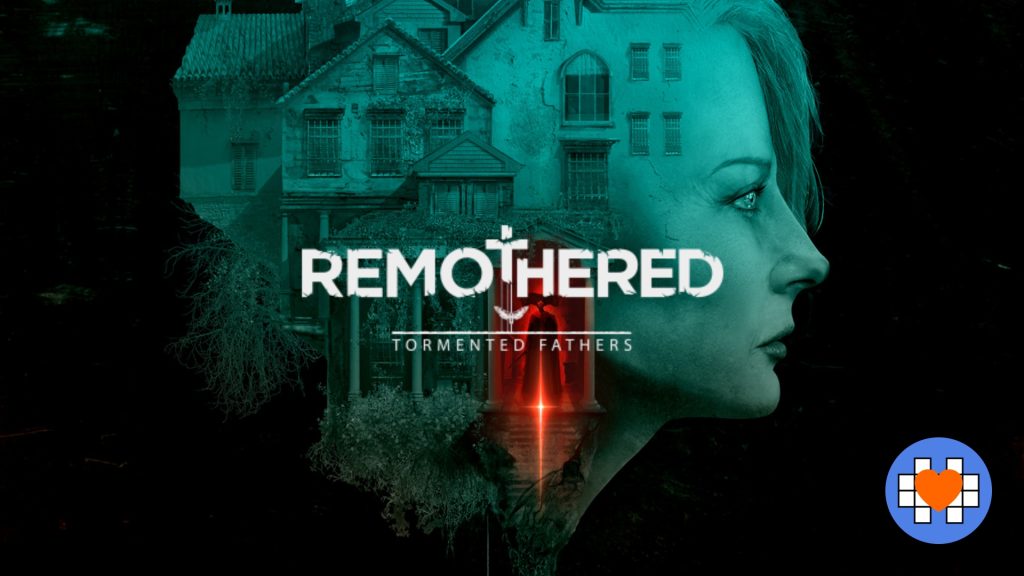 An intense and psychologically devastating video game in which feelings like anxiety, fear, and restlessness coalesce into a satisfying and astounding survival horror.
The story revolves around Rosemary Reed, a fascinating 35-year-old woman, who reaches Richard Felton's house, in order to investigate on the disappearance of a girl called Celeste.
The woman is greeted by Gloria, the nurse who takes care of the old Richard. When Dr. Felton understands Rosemary's true intentions, the dread begins.
Remothered: Tormented Fathers is the first chapter of a 3rd person game trilogy.
A new method of survival horror genre innovation, with mechanics and facets reminiscent of the great classics, but revised and reinterpreted in a different key, with psychology as one of the main themes.
Stormind Games developed the game, which was released on January 30, 2018 for the Nintendo Switch, PlayStation 4, Xbox One, and Microsoft Windows. The game is also 80% off on Steam until November 1.
Our recommendation is that you only play it at night! You will be terrified and will most likely have nightmares! All of these ingredients are ideal for Halloween night!
6. POPPY PLAYTIME
Shouldn't we be recommending a heart attack right now? A cursed killer puppet that won't stop scaring the hell out of you and ripping your insides apart?
Get ready for the worst, infamous, devious jumpscares ever. We advise you not to drink coffee, but rest assured that you will not be able to relax very much.
Poppy Playtime is an horror/puzzle adventure in which you must survive the vengeful toys in the abandoned toy factory. Use your GrabPack to hack electrical circuits or to grab anything from a distance.
Allow yourself to be captivated by a valuable art design, a restless and fast-paced gameplay, and escape the clutches of your attackers!
The game, developed by MOB Games, is available for Microsoft Windows and mobile devices from October 12, 2021. You can simply download the first chapter for free, and then proceed to the second chapter and take advantage of the 50% discount on Steam.
If you want to suffer the agonies of hell and sleep with the lights on for the rest of your life, Poppy Playtime is the video game for you!
7. SCORN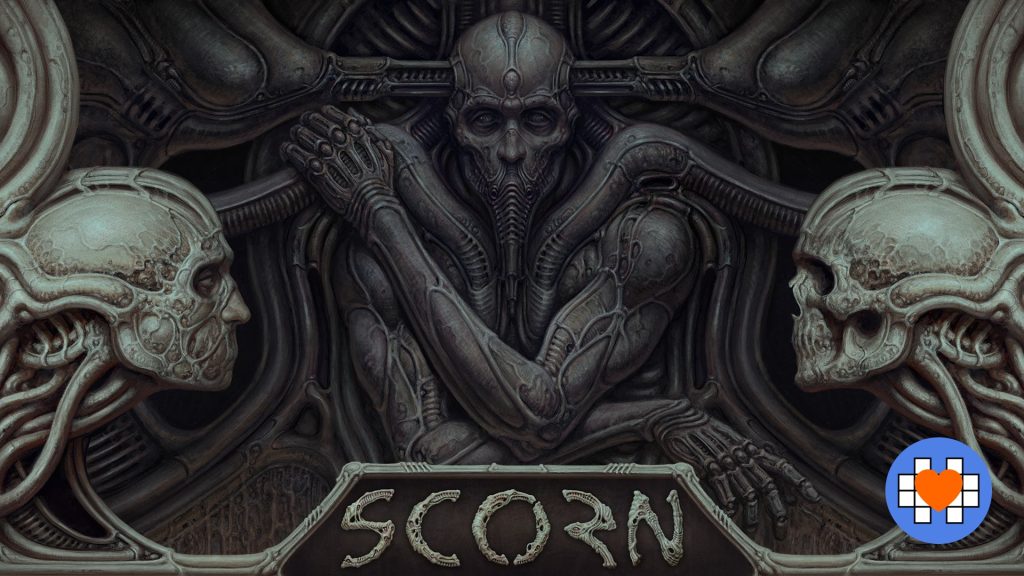 We could have chosen from a plethora of video games, but why Scorn? What are the factors that contribute to its suitability for the Halloween night?
It's an atmospheric first-person horror game that takes advantage of its complex game mechanics to create a disturbing and iconic experience shrouded in the darkest mysteries.
The peculiarity that makes it so macabre, disturbing, and captivating is precisely in the atmosphere, in the structure of the settings, which never explicitly reveal the narrative sector and surround it with dark truths never revealed.
Every location contains its own theme, puzzles and characters that are integral in creating a cohesive world. Throughout the game you will open up new areas, acquire different skill sets, weapons, various items and try to comprehend the sights presented to you.
Scorn, developed by Ebb Software, was released on October 14, 2022 for Xbox Series X|S and Microsoft Windows and is available on Xbox Game Pass from the start.
Prepare for a gruesome and disturbing adventure as a lonely and marginalized protagonist exploring a forgotten and unknown world!
And now, as promised, two little gems for your gloomy collection:
PAPER CUT MANSION
This title was released just yesterday (October 27, 2022), and with its somewhat raw and dark style, it is ideal for an evening off the beaten path. This is not a true horror at all, but it will cause you great distress at times.
Paper Cut Mansion is developed by Space Lizard Studio for Microsoft Windows.
PAPER CUT MANSION: A Cardboard Adventure
ANGLERFISH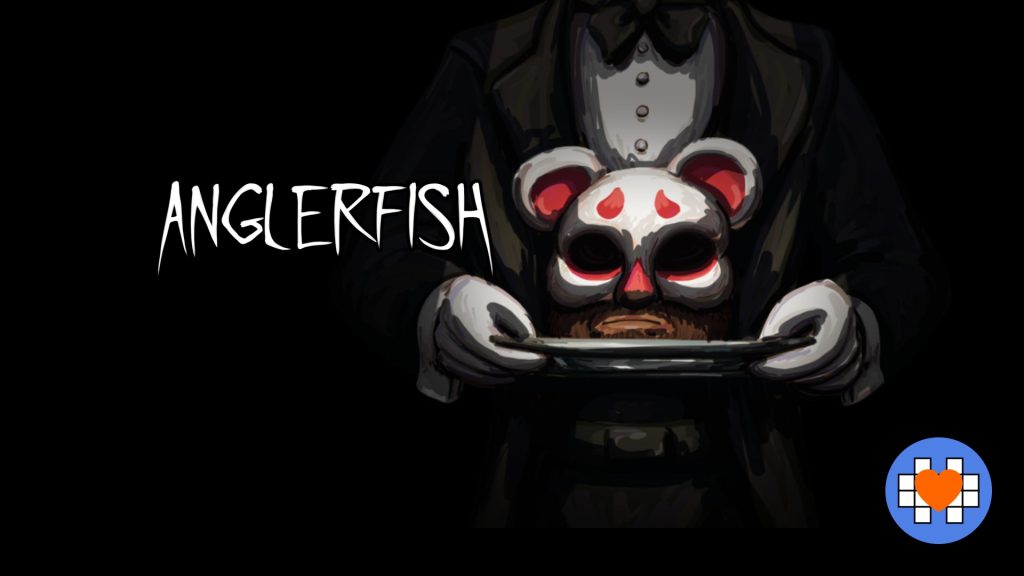 For those who want to add a pinch of trash and fun without giving up a good old-fashioned splatter. Are you ready to die? We finally have the launch date: November 10, 2022.
Anglerfish is developed by Professional Villains for Microsoft Windows.
ANGLERFISH: Let Your Sweet Schoolgirl Survive
A THRILLING NIGHT
What could possibly go wrong on a night when spirits come to life, bats flit through the streets, and the undead emerge from their graves?
We hope these tips were helpful to you on your gaming night; remember to make your own popcorn and enjoy at least one of these fantastic gaming experiences!
We'll be waiting for you with a nice donut at Christmas for a slightly softer and quieter list of games.
Happy Halloween Night!