An artistically inspired platform puzzle game with horror overtones and a nod to Tim Burton's style
Darq is an astonishing trip.
Lloyd is a boy who suffers from sleep disorders (dark circles are an indication of this). At the very beginning of the game, he lies down and "wakes up" in a new, cryptic world, from which his surreal journey begins.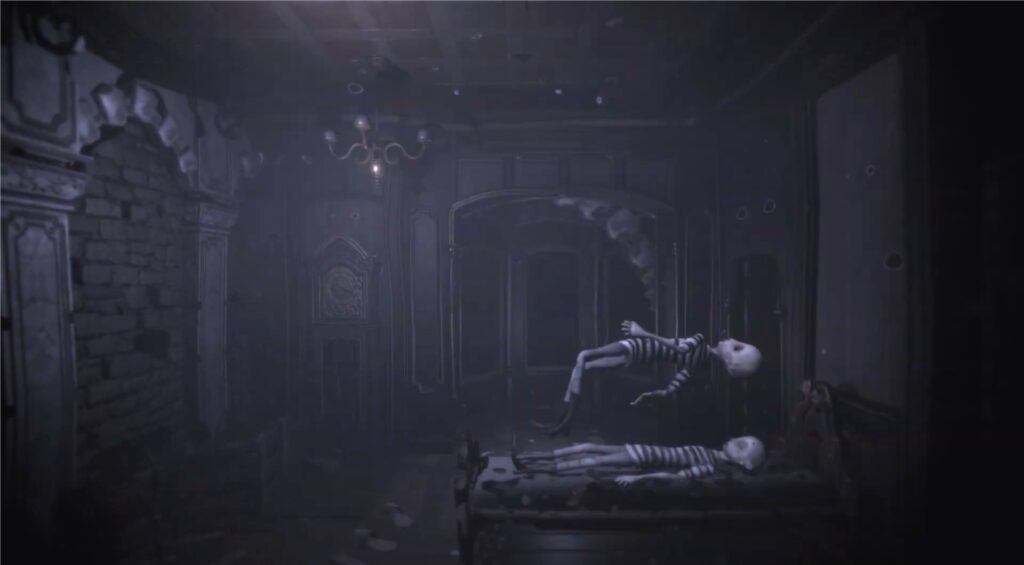 Unfold Games, an independent studio founded by professional composer Wlad Marhulets, developed this emotional title that puts the player in connection with the experience. Lloyd has to face his fears, moving through his own darkest corners of subconscious, so the player does.
WHAT IS DARQ
Darq (Official Website) is a cinematic 2.5D platform, with horror features, whose hook is the ability to walk on walls, ceilings, and manipulate the environments.
In fact, it isn't properly a 2.5D platform, because, in some cases, Lloyd can moves also in deep.
Although the game is based on physics, Lloyd tries to survive by breaking the laws, reversing the view of the screen.
The atmosphere is well-constructed thanks to a directorial and artistic vision, which is supported by a flawless sound design (no soundtracks) and a proper balance of exploratory phases, action, and puzzles.
The corridors are crawling with creepy creatures, but Lloyd lacks the skill to fight them and must rely on his wits to save himself, with stealth strategy.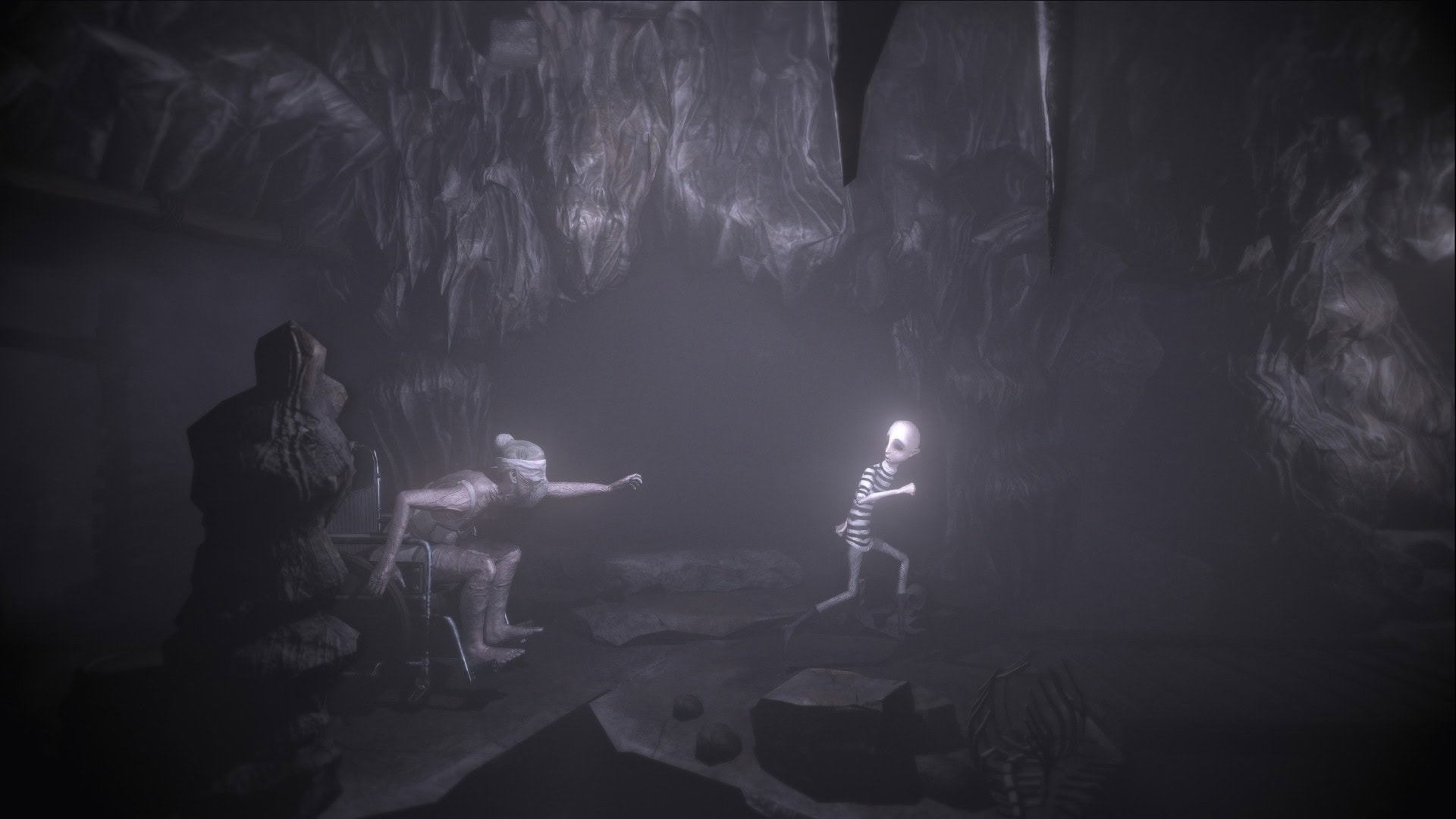 The game is based on the discovery and collection of key objects, puzzles to solve, and the proper application of these objects.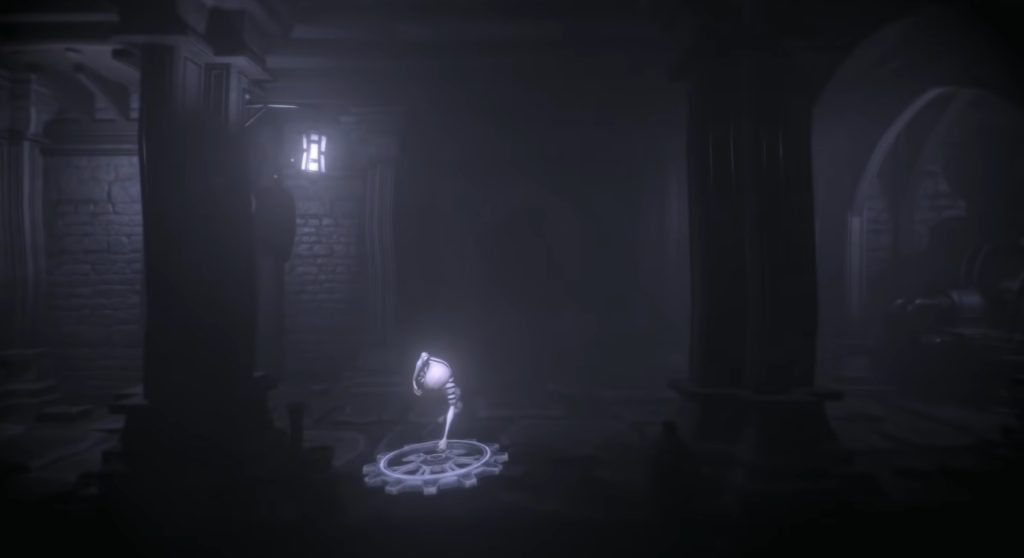 Darq has an interest in environmental storytelling. It is divided into seven chapters, each of which contains a different type of puzzle.
For example, the first chapter focuses on managing the three-dimensionality of the rooms, the second one on timing.
The settings differ for each chapter, and the main theme is addressed from time to time through various means, including mental illness, escape from paranoia, and the final confrontation with one's fears.
ONE OF THE HIGHEST RATED TITLES IN GREENLIGHT HISTORY
Since launch (for Microsoft Windows on August 15, 2019), Darq won numerous awards and became #42 most shared PC game of 2019.
The project started in 2015, when Marhulets downloaded a copy of the Unity game engine and decided to learn more about computer programming and 3D modeling in his spare time.
Wlad produced an experimental demo with about 2 to 3 minutes of gameplay time, and was convinced by a friend to make a teaser trailer for his project and upload it to the Steam Greenlight. (Currently Steam no longer applies title selection via the Greenlight program.)
Following that, it went viral, and his wishlist grew to exorbitant proportions.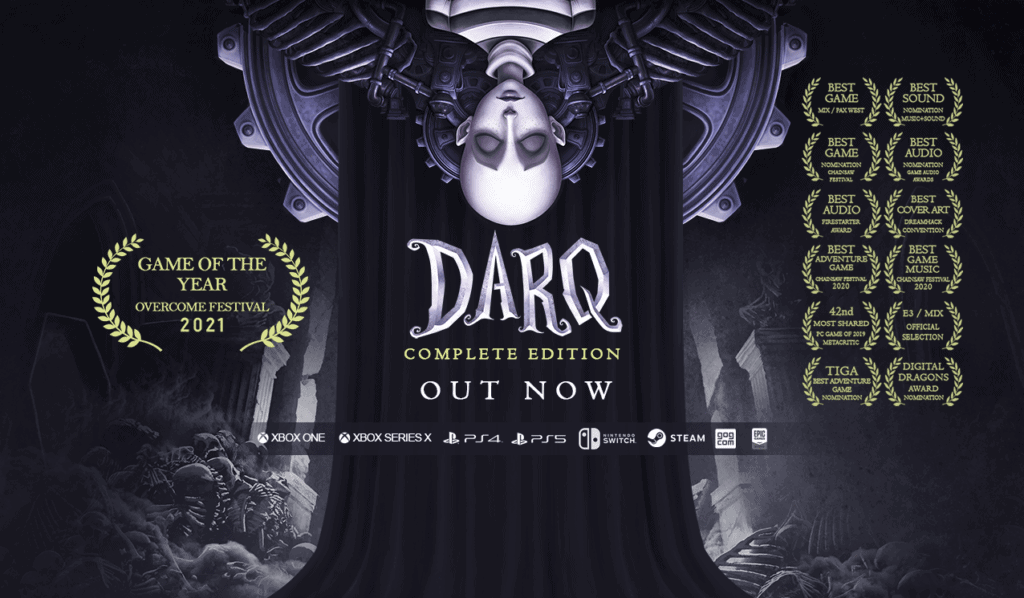 An updated version of the game titled Darq: Complete Edition, which collects the base game and all downloadable content, was released for PlayStation 4, Xbox One, and PC on December 4, 2020, and ported for multiple console platforms in March 2021. It's purchasable on this site.
This new version includes two additional levels, "The Tower" and "The Crypt".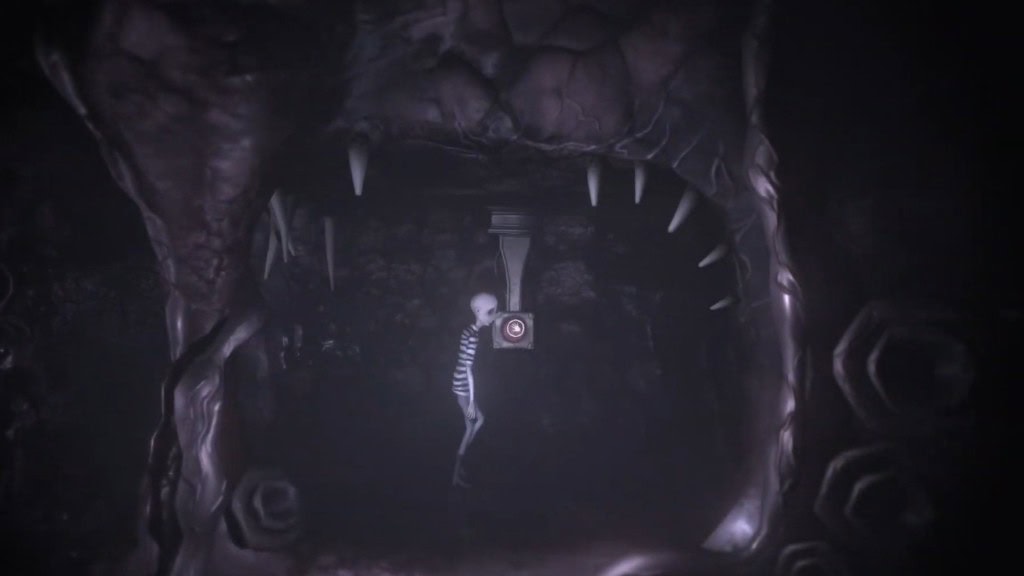 In "The Tower", Lloyd returns to investigate the mysterious and terrifying place full of new puzzles. It is not necessary to complete the game in order to play this DLC. However, in order to avoid spoilers, I recommend completing the main story before playing it.
In "The Crypt", Lloyd investigates a mysterious crypt filled with dark surprises. This is Darq's final DLC. It includes:
Brand-new game mechanics
Exploration of large and detailed environments
New puzzles (more challenging than in the rest of the game)
New accomplishments (some are very challenging to unlock)
IN CONCLUSION
This title appears to deal with themes and uses mechanics and styles seen before in the PlayDead tradition.
In reality, with its short time gaming (amount 3 hours) Darq is full of innovations on the inside, but above all, it has a strong sense of emotion and empathy, leveraging its evocative atmospheres and a unique and fascinating artistic style.
I adored this game, and even more so the philosophy underlying Unfold Games' work, thanks to its creator Wlad Marhulets, whose intention is to donate all Darq sales revenue generated through the Epic Games Store to charitable organizations such as the Gamers Outreach Foundation.
Darq
"Darq is a puzzle-platform adventure game created by Unfold Games. Marketed as a psychological horror game, follows a young boy named Lloyd as he manipulates the physics system that governs his dream world to solve puzzles and avoid enemies."
8.5/10