The only gamedev book that addresses the proper mindset
"GAMEDEV: 10 Steps to Making Your First Game Successful" is a book written by the Darq's developer Wlad Marhulets, published in 2020 by his Unfold Games.
We talked about his game in another article, which I recommend you read. (DARK: Lucid Dream Turning into a Nightmare).
As his first development project, he ran into many obstacles and mistakes that led him to elaborate on a series of strategies and corrections.
As a result of these, he created this efficient and very easy to understand guide, which could be very illuminating and motivating for anyone interested in entering the world of video game development.
WHO IS WLAD AND WHY THIS BOOK
Wlad Marhulets was born in Belarus, one of the few remaining dictatorships in the world today. He managed to move with his family to Poland without knowing the language.
Shortly thereafter, he lost his family to a very traumatic divorce and his father's subsequent death.
Wlad, trapped in this terrible family crisis, felt compelled to do something significant for himself and his future.
So he decided to raise some funds in order to purchase a plane ticket to New York for the audition at Juillard Music School and meet the award-winning composer John Corigliano.
Corigliano became his mentor and, in some ways, his savior, because despite Wlad failing his initial theory exams due to language barriers, he still accepted him as a student.
Rapidly, he became a professional composer.
Later, when he was in the early stages of his film scoring career, he discovered game development.
As with everything else he has learned from scratch, even the development of his first game is the result of specific studies carried out in complete autonomy, thanks solely to his strong determination.
Given the unexpected results of his titanic work (such as learning programming languages or 3D modeling from scratch), Wlad felt it was appropriate and right to testify and share this incredible experience.
So he refers to those who, like him, have enough motivation and a sense of sacrifice to fulfill their dream.
All of this demonstrates how great this man is.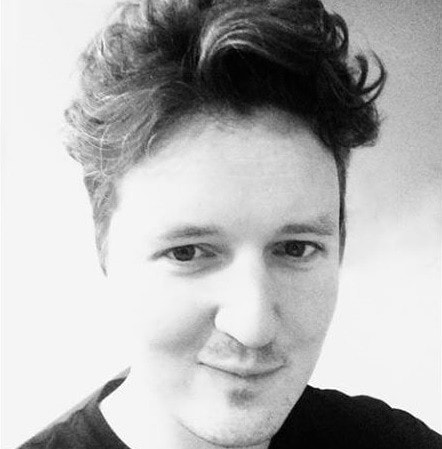 INSIDE THE BOOK
The first chapter is about the most important topic of the book: the right mindset. The best one for making a successful game, as well as anything else in life.
So, which is this proper mindset?
First of all, you have to feed your ability to take action, persevere, and overcome obstacles, but mostly, you have to believe in yourself. No excuses, even if, like Wlad, you face severe life challenges.
Then, it is also crucial to set deadlines and stick to them. Make a detailed plan and follow it without distractions, replacing bad habits with new ones. Time management is a valuable tool.
Last but not least, you must preserve your psychophysical well-being and avoid burnout as much as possible.
Game development is both an art form and a means of connecting people, but it is also a business.
Wlad compiles and explains in detail every possible strategy for building a large and strong community even before the game is released.
It is essential to lay the proper groundwork, both for public reception and to protect oneself legally, and Wlad provides much helpful advice here as well.
In 270 pages of condensed knowledge, he guides you step-by-step, and as the 3-times Emmy-winning director, Richard Gale, said: "This book is bursting with wisdom that will move you closer to realizing your dream."
MORE IN-DEPTH FREE EBOOK
I'd like to conclude with some additional content that Wlad has made available for free as an e-book.
Titled, "100 GAME DESIGN TIPS & TRICKS", in this short but rather thorough guide, Wlad shares some lessons about game design he's learned over the years while working on his first game.
Some tips are genre specific. Others contradict one another. So, Wlad advises you to decide whether you want to use it or not, and he adds that breaking the rules is a prerequisite for innovation.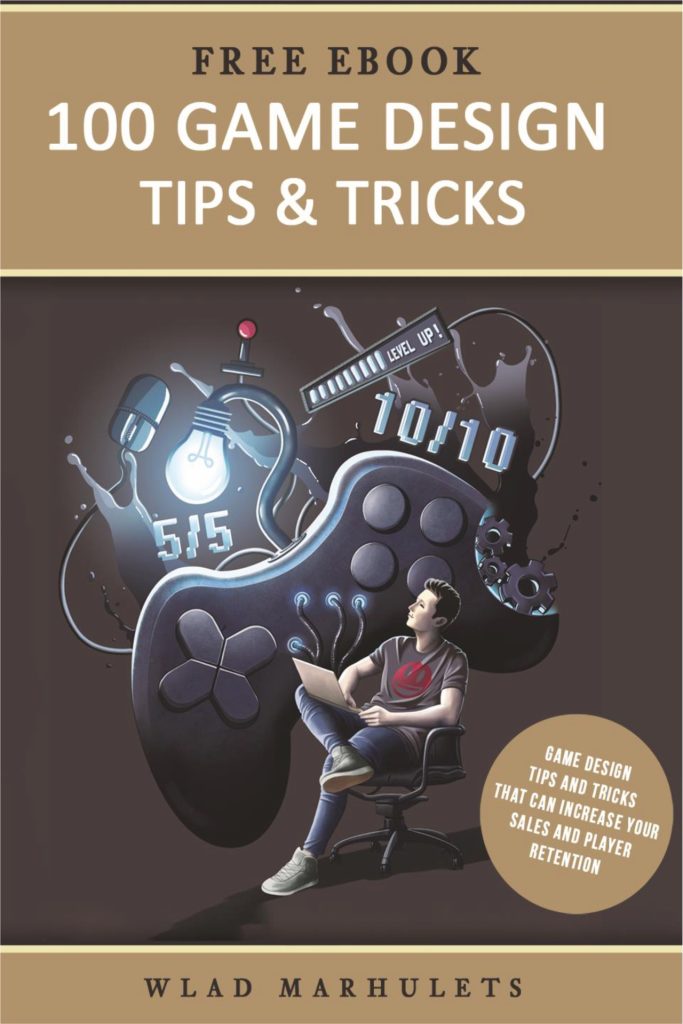 I encourage you to buy and read this book, even if you are not a developer or aspire to be one, because it offers a unique perspective on professional self-realization.