Let's uncover the 7 upcoming video games heading to Xbox Game Pass in the second June Line-Up.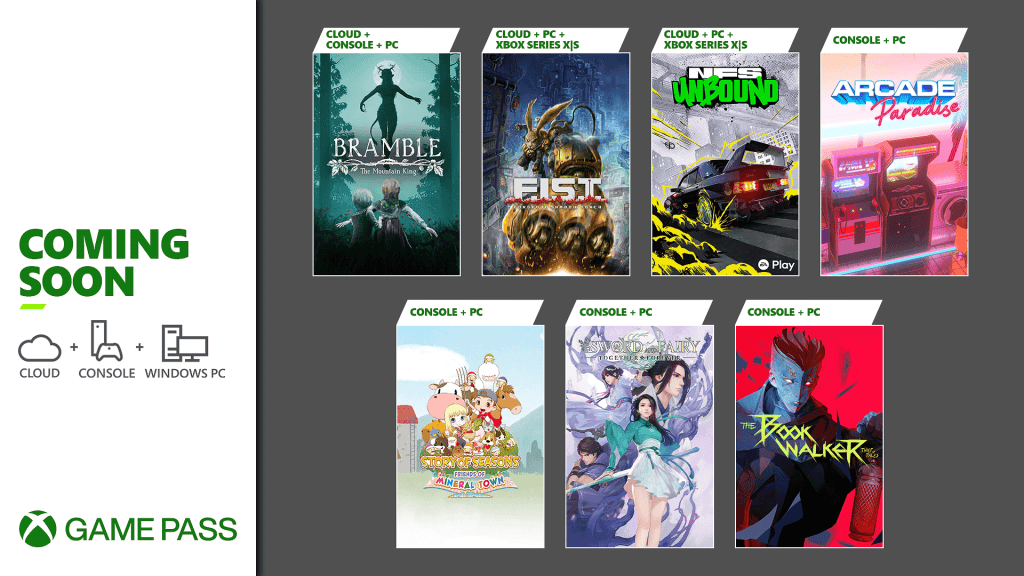 Just few hours ago, Microsoft has officially revealed the second wave of video games coming to Xbox Game Pass between late June and early July, unveiling the addition of 7 new video games that will be joining the subscription, including 2 brand new titles that will kick off the month of July.
Need for Speed Unbound (Cloud, PC and Xbox Series X/S) EA Play – June 22
The Bookwalker: Thief of Tales (Console and PC) – June 22
Bramble: The Mountain King (Cloud, Console, and PC) – June 27
F.I.S.T.: Forged In Shadow Torch (Cloud, PC, and Xbox Series X/S) – June 27
Story of Seasons: Friends of Mineral Town (Console and PC) – June 29
Arcade Paradise (Console and PC) – July 3
Sword and Fairy: Together Forever (Console and PC) – July 5
From the vast terrains of Scandinavian folklore terror to insanely heart-pounding races at breakneck speeds, and even the epic journey of the formidable warrior-rabbit Rayton, there's a wide range of thrilling adventures to look forward to. So, let's dive deep into the details of what's Microsoft has in store for us soon on Xbox Game Pass.
Need for Speed Unbound – June 22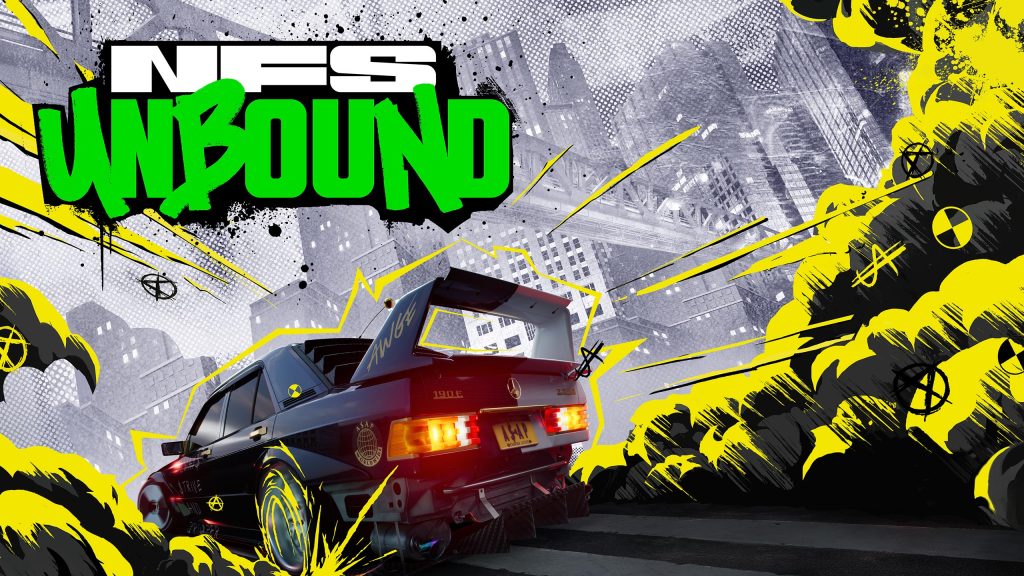 Attention all Need for Speed enthusiasts and adrenaline junkies! Now is the perfect time to put your racing skills to the test.
Need for Speed Unbound will be available from June 22nd for Xbox Game Pass subscribers and EA Play members. Developed by Criterion Games and freshly released in its Volume 3, this racing title is ideal for those who crave challenging races, intense drifting, and evading pursuing cops. Engage in this new chapter filled with thrilling events and daily challenges to earn XP, Bank, and irresistible rewards, including the incredible Mercedes-Maybach S 680.
The Bookwalker: Thief of Tales – June 22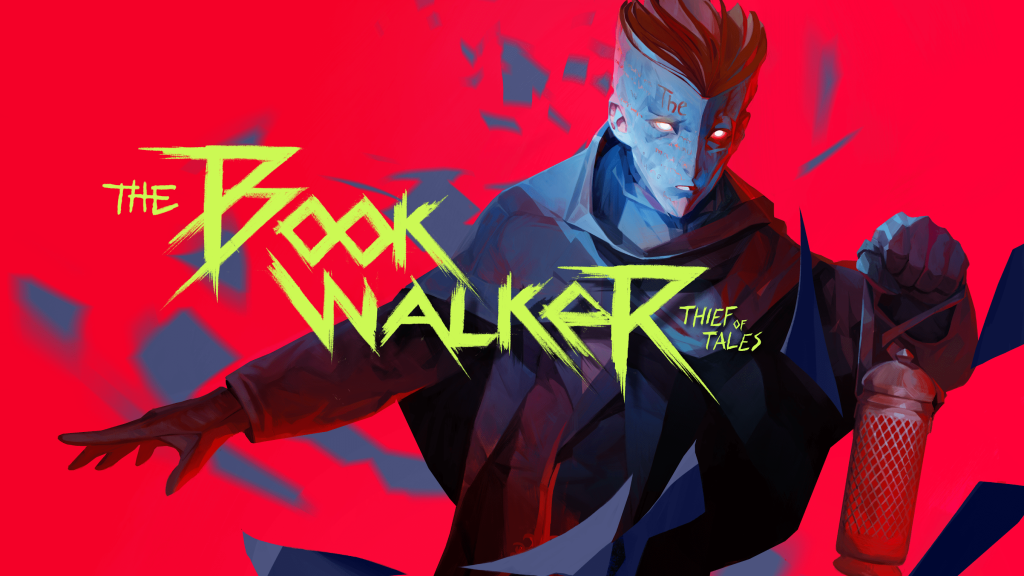 Have you ever dreamed of becoming a fairy tale thief? Well, if your answer is yes, get ready because your dream is about to become a reality.
Here's The Bookwalker: Thief of Tales, an upcoming narrative adventure game developed by the 2-person indie studio DO MY BEST and published by Tiny Build, available on Day One with Xbox Game Pass.
"In this gripping narrative adventure game, you will step into the shoes of Etienne Quist, a, a former writer who must resort to thievery to reclaim his creative freedom. After being sentenced to 30 years of writer's block, Etienne is offered the chance to regain his creative freedom by using his powerful ability to dive into books."
Dive into a thrilling adventure across multi-book worlds as you embark on a quest to hunt down precious and legendary artifacts, including Thor's Hammer and Excalibur. In each book, you will find yourself transported to a distinct world with its own unique rules, settings, and a brand new cast of characters.
Immerse yourself in the perspectives and desires of these inhabitants as you navigate complex moral dilemmas in pursuit of your ultimate goal. Prepare to face for mind-bending puzzles that will test your creativity and challenge you to think outside the box. Travel to different worlds to uncover clues and solve mysteries, and master a unique turn-based combat system.
How far will you go to regain your freedom to write once more?
Bramble: The Mountain King – June 27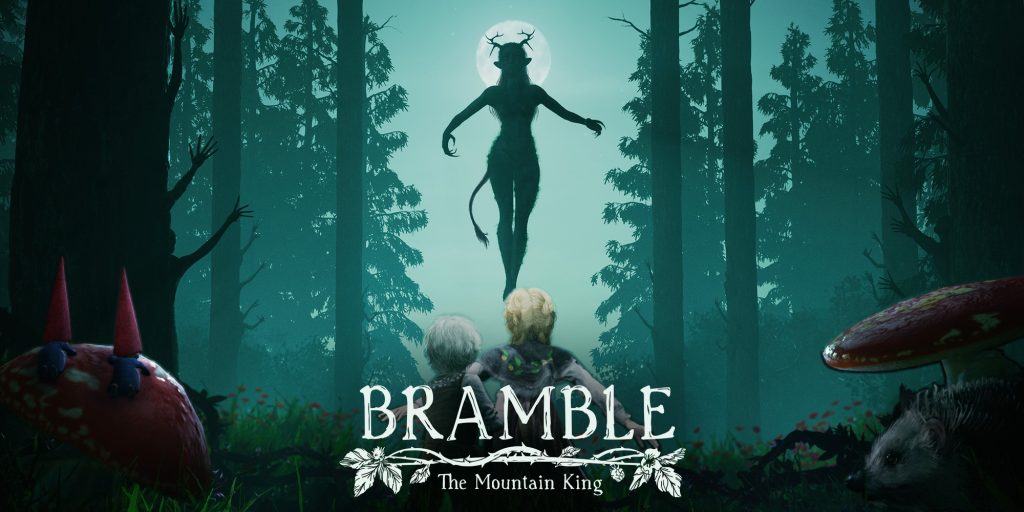 Bramble: The Mountain King is a haunting, Nordic folklore-inspired horror adventure developed by Dimfrost Studio. It's a stunning and memorable journey that stands out as one of the best indie productions of 2023.
As the studio's second game, Bramble showcases exceptional writing, sublime art direction, and immersive game design. Building upon the creative and artistic evolution from their debut title, A Writer And His Daughter, the developers have crafted an adventure that excels in both its execution and atmospheric tones, reminiscent of the much-appreciated series, Little Nightmares.
The narrative immerses us in the dark tale of Olle, a young boy setting off to rescue his sister, who has been kidnapped by a dreaded troll.
The game possesses all the necessary ingredients to astonish and enchant you in every aspect, from its narrative strongly based on Nordic tales, to its unique atmosphere with contrasting nuances, and its minimal, elegant, and polished level design. If you've already experienced gems like the Little Nightmares, Limbo, Inside, or Unravel, trust me, this little masterpiece will conquer you.
Bramble: The Mountain King is coming to Xbox Game Pass on June 27th. If you have already played and loved any of the aforementioned titles, save the date!
F.I.S.T.: Forged In Shadow Torch – June 27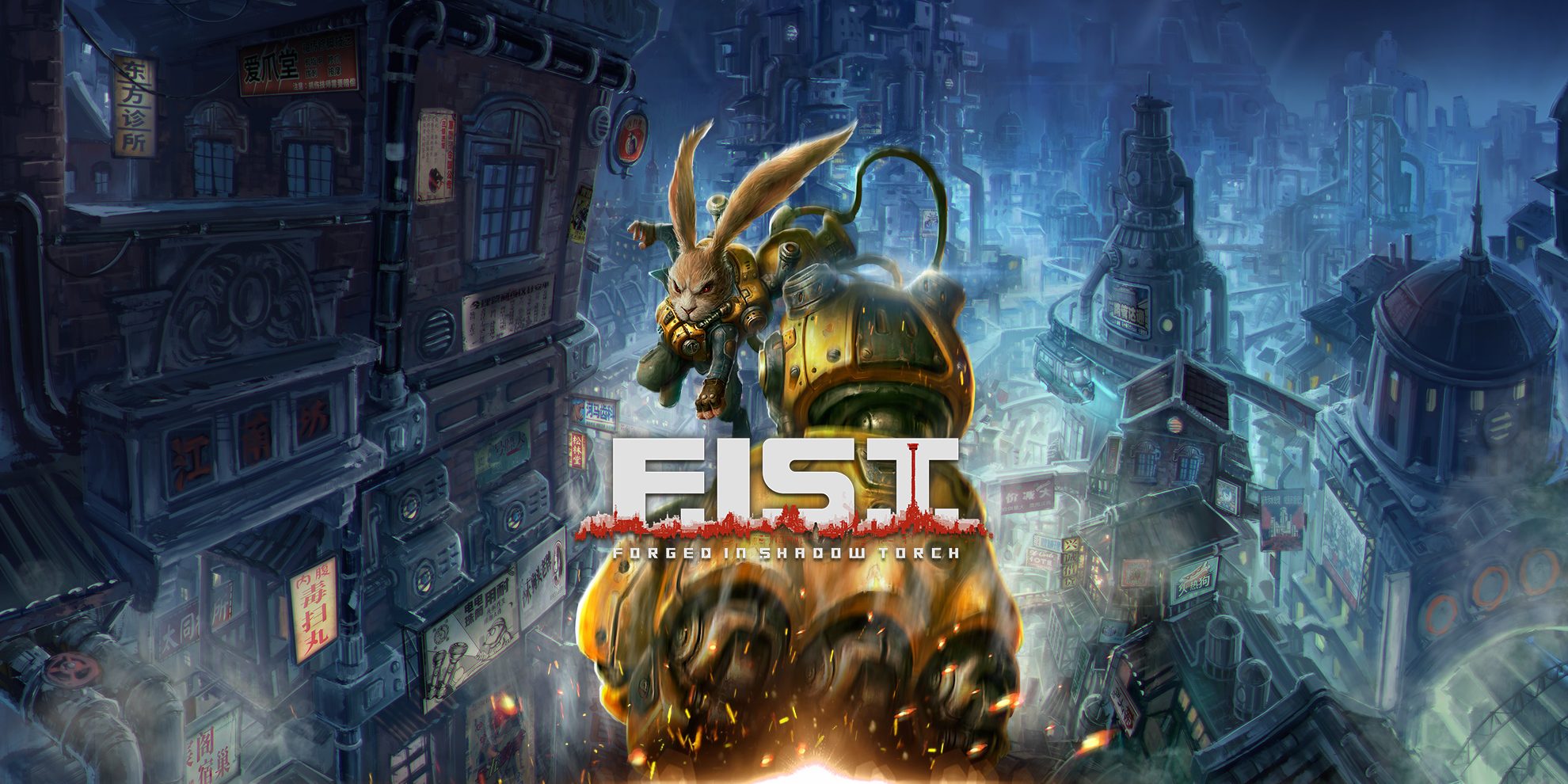 It's no secret that the gaming industry in the East Asia consistently delivers top-notch, high-quality video games with increasing frequency each year. F.I.S.T.: Forged in Shadow Torch is a shining example of this—a breathtaking post-apocalyptic diesel-punk Metroidvania developed by the talented Chinese team, Ti Games.
Coming to Xbox Game Pass on June 27th, this enchanting Metroidvania follows the story of Rayton, a mighty former rabbit-soldier in the resistance war. Surviving the massive colonization of Torch City by the Machine Legion, our protagonist has been living in seclusion ever since. However, when his friend is forcefully arrested, Rayton's unwavering resolve compels him to reclaim his mechanical fist and embark on a journey to find him. And he never expects that he has been involved in a larger scheme involving the mafia, the rebellion, and the Legion.
With its superb level design, excellent platforming mechanics, and challenging, fast-paced combat, F.I.S.T stands out as a must-have for any fan of the Metroidvania genre. The game is further enhanced by its elegant setting, featuring a unique blend of diesel-punk setting and oriental-style architecture, all showcased with a delightful aesthetic powered by Unreal Engine 4.
Does it deserve to be played? Will you have a blast? Absolutely, yes.
Story of Seasons: Friends of Mineral Town – June 29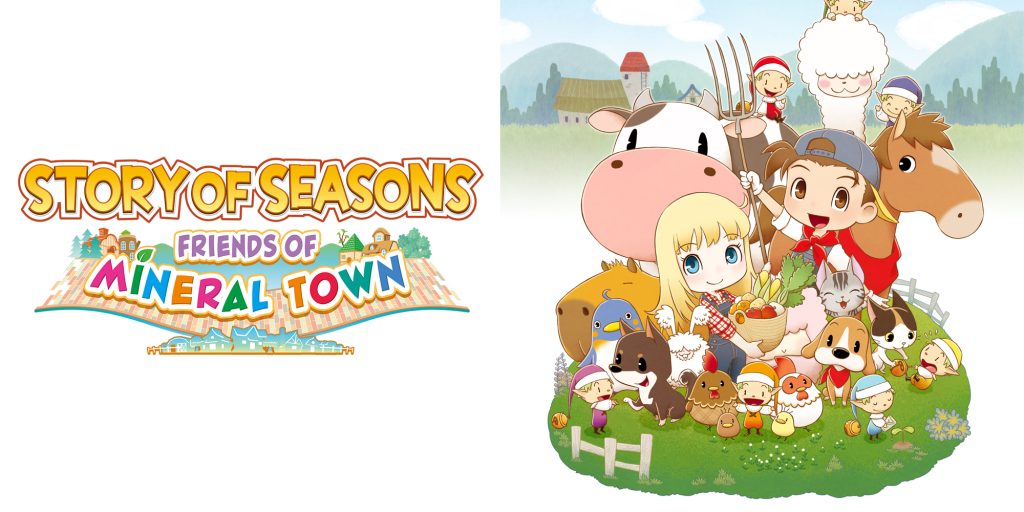 Doesn't the idyllic life of farming, nature, and carefree living rhyme perfectly with Story of Seasons: Friends of Mineral Town?
Coming to Xbox Game Pass on June 29th, Story of Seasons fully immerses us in a delightful farm simulation set in Mineral Town, a charming village nestled in nature's embrace. Your goal is to restore the farm that you've inherited from your late grandfather to its former glory.
Take care of your farm, stroll down Memory Lane, and forge new friendships. Find your soulmate, fall in love, get married, and even start a family.
If you think this game is tailor-made for you, or if you simply need an hour or two of relax away from intense brawls and cunning tales thieves, don't let it slip away!
Arcade Paradise – July 3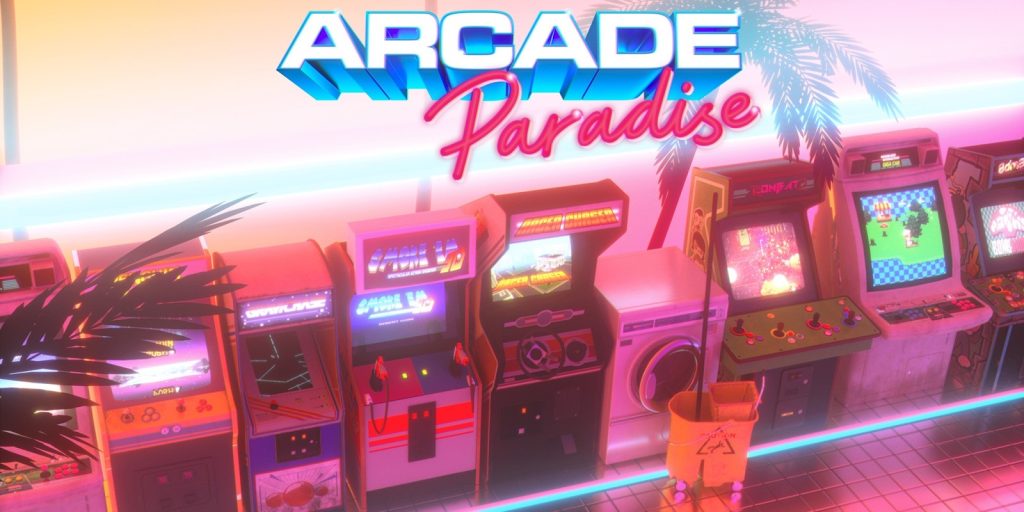 "Welcome to Arcade Paradise, the 90's-fuelled retro arcade adventure."
Arcade Paradise is coming on July 3rd on Xbox Game Pass.
You play as the owner of a laundromat. Sounds boring, right? Well, instead of washing clothes, you decide to change your life by transforming the laundromat into your own personal arcade world, filled with the coolest games in town that rake in all the money.
Dive into over 35 video games inspired by three decades of gaming history, all in classic arcade style, ranging from the iconic vector games to the era of 32-bit graphics.
Now, there's only one thing left to do – insert the coin, hit play, and let the fun begin.
Sword and Fairy: Together Forever – July 5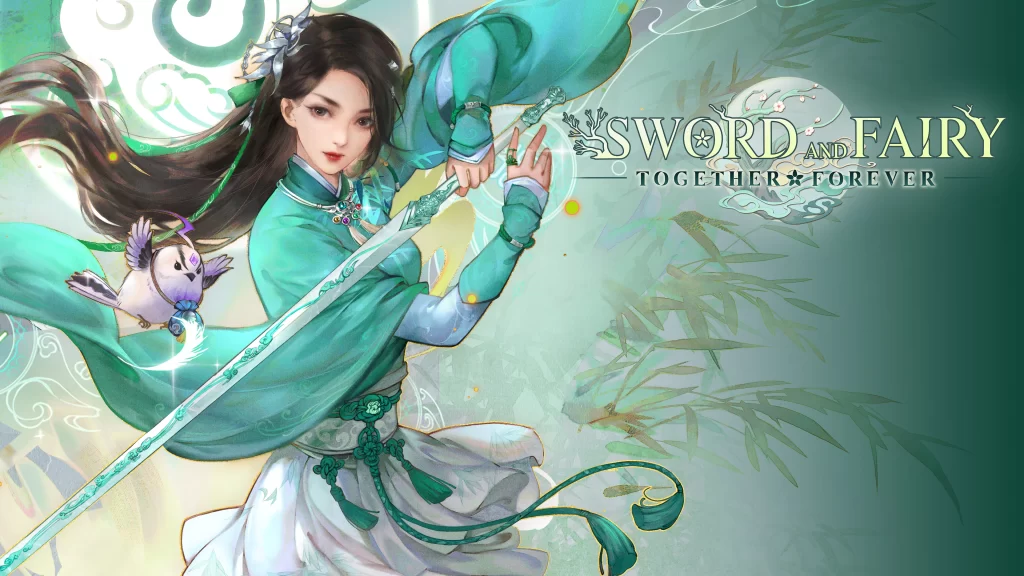 Wrapping up the lineup, we have Sword and Fairy: Together Forever, the seventh installment in the Action RPG series by Softstar Technology (Beijing) Co., Ltd., inspired by Chinese art and culture.
Coming to Xbox Game Pass on July 5th, Sword and Fairy immerses us in its captivating tale of a mighty hero, allowing us to choose among three clans "Human," "Deity," and "Demon."
Renewed in various aspects and and staying true to the traditional aesthetics of Eastern-style Action RPGs, this new installment brings several interesting improvements, including enhanced storylines with greater depth and a more diversified real-time action combat system, replacing the turn-based combat of its predecessors.
All of this adds up to a lively and enjoyable gameplay experience, consisting of excellent exploration elements that seamlessly integrate new cutie pets and adorable mini-games to provide you with some relax between challenging boss encounters.
Which video games are leaving the Xbox Game Pass catalog this month?
We would like to inform you that, unfortunately, 6 more video games will be leaving the Xbox Game Pass catalog on June 30th. Among them are some interesting titles that you won't want to miss, including the little gem Omori.
Here is the complete list of video games that will be leaving the subscription this month:
DJMax Respect V (Cloud, Console, and PC)
Empire of Sin (Cloud, Console, and PC)
Matchpoint – Tennis Championships (Cloud, Console, and PC)
Olija (Cloud, Console, and PC)
Omori (Cloud, Console, and PC)
Road 96 (Cloud, Console, and PC)
Well, I'd say it's time to fire up your Xbox (or PC), select your favorite monthly video game, and let the gaming begin!
But before you do that, remember to follow us to stay updated on these and many other news in the world of video games.
That's all for today. We'll be back soon with more exciting updates. Until then, play and have fun!