The 2-person indie game studio, DO MY BEST, officially presents the electrifying narrative adventure, The Bookwalker: Thief of Tales, coming out today on PC, PlayStation 5, PlayStation 4, Xbox Series X/S, and Xbox One, as well as a Day One Release on Xbox Game Pass.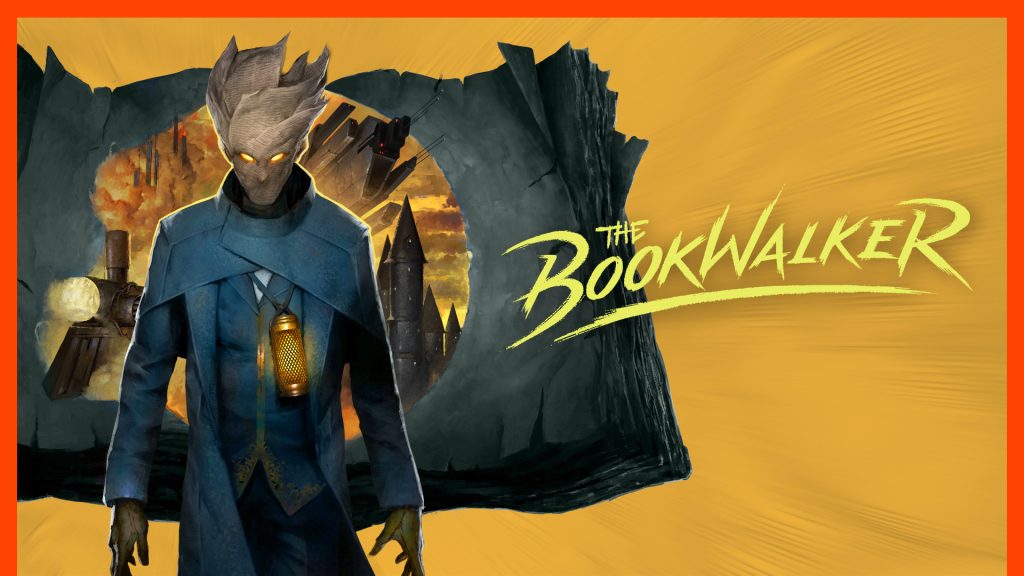 The Bookwalker: Thief of Tales is not just an ordinary story. It's not even an ordinary video game.
The 2-person indie game studio, DO MY BEST, in collaboration with tinyBuild, is thrilled to announce the release of their second video game. Introducing a gripping narrative adventure, it is now available starting from 7:00 pm today on PC (via Steam, Epic Games, and GOG), PS5, PS4, Xbox Series X/S, Xbox One, and as a Day One Release for Xbox Game Pass subscribers.
What is The Bookwalker?
As mentioned previously, although it may sound unconventional to assert, The Bookwalker goes beyond being a single story. It is a captivating tapestry of interwoven narrative fragments, each supporting and enriching the others in a harmonious blend.
It is a multi-book worlds narrative adventure game where each tale has its own story, roots, uniqueness, and pages that are yet to be written.
And now, the responsibility falls upon you to embark on this journey, immersing yourself in the shoes of a mysterious and cursed former writer who must resort to thievery in order to reclaim his long-lost creative and artistic freedom.
The Story of Etienne Quist: The Cursed Writer
Behold, look at this enigmatic figure engaged in an act of thievery, set on stealing something of great value. He is our protagonist, the former writer Etienne Quist.
Once upon a time, Etienne was a gifted and acclaimed writer, until something shattered. As a consequence of an unspeakable crime, he finds himself condemned to endure a merciless sentence of 30 years of writer's block. It was the end. Etienne's once-promising career crumbled beneath him, and he watched helplessly as his dreams shattered into countless fragments.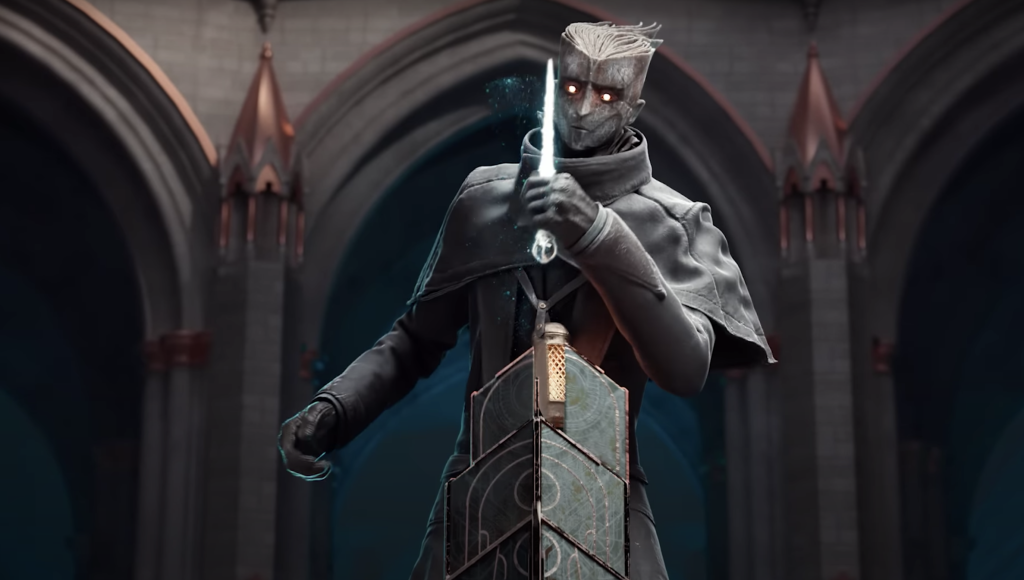 Until one fateful day, Etienne caught the attention of a ruthless criminal who, in order to help him reclaim his lost status, offered him a pact. The terms were clear-cut: Etienne had to track down and steal a series of legendary items hidden within the pages of books, diving deep into their immersive worlds. Only by successfully accomplishing this daunting task could he dare to dream of restoring the innate writing abilities that had once distinguished him from others.
Naturally, as a narrative adventure, The Bookwalker: Thief of Tales meticulously crafts the story of Etienne, with every element thoughtfully designed. His captivating character design is no exception. Just look at the distinct shape of his head, reminiscent of the design and pages of a book. These deliberate and captivating details infuse the tale of our cursed writer with an aura of mystery and allure, drawing players deeper into the narrative.
A Multi-Book Worlds Adventure
Let us reiterate a fundamental concept: each book harbors its own stories, rules, and unique challenges.
Whether you find yourself in a medieval prison, atop a snow-capped mountain, or aboard a futuristic spaceship, there will always be different approaches for Etienne to interact with these worlds. At times, you may need to persuade someone, while other instances may require deception, or engaging in combat to ensure your safety.
Navigating between reality and fiction, The Bookwalker's multi-world experience offers two distinct gameplay perspectives. In the real world, players will engage with Etienne's story in a first-person view, while delving into the tales will shift the perspective to an immersive isometric view.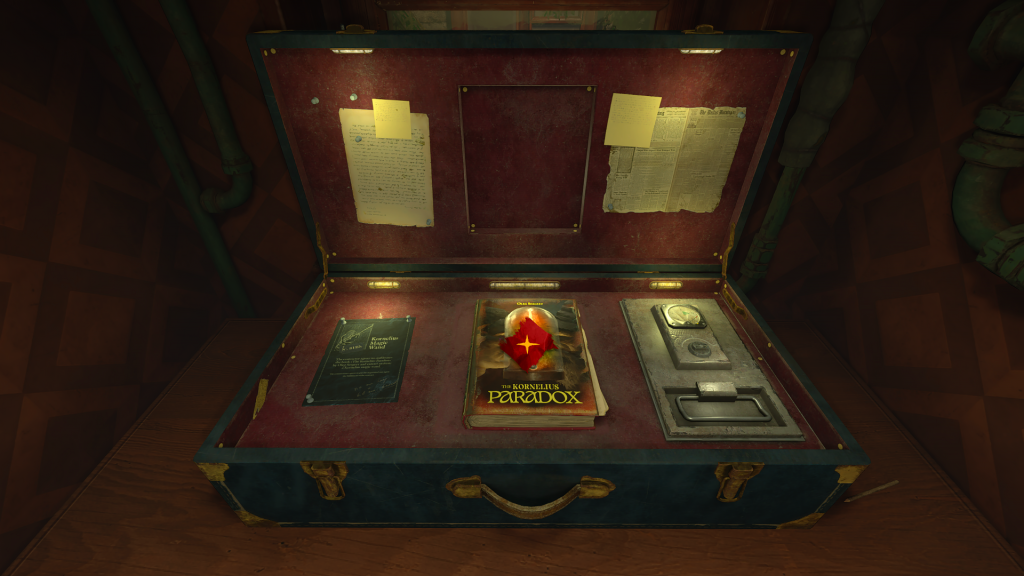 As we delve into the depths of the book-worlds, we will come across intriguing gameplay elements, including unconventional puzzles, interactions with the inhabitants of each realm, and the utilization of our acquired powers. One such ability is the mystical power of ink, allowing us to reshape the essence of the pages and unveil hidden paths for exploration.
And then, there's the combat system. Yes, because at times Etienne will find himself facing challenging situations or less-than-friendly enemies. Therefore, you'll need to defend yourself by mastering the basics of a delightful turn-based combat system designed specifically for a writer like him.
Here are the key features highlighted by the developers:
Dive into vastly different worlds.

Hunt for powerful artifacts.

Meet dozens of characters and learn their stories.

Find solutions to a plethora of puzzles, some quite… unorthodox.
Remember Who You Are
After stunning us with the outstanding "The Final Station," the DO MY BEST team makes a remarkable comeback after nearly 7 years, presenting another highly anticipated and captivating production that promises great things.
Without spoiling any further details, we remind you that The Bookwalker: Thief of Tales will be available on all major gaming platforms within a few hours, except for Nintendo Switch. It will also be available for Xbox Game Pass subscribers, marking the start of the exciting June-Early July lineup alongside Need for Speed Unbound.
If you're not an Xbox Game Pass subscriber and want to get a closer personal look at DO MY BEST's new title, we also remind you that a free demo is available on Steam, released during the Future Games Show.
We'll be here in a few days with the review of The Bookwalker, so stay tuned to our official website to make sure you don't miss it. And be sure to keep an eye on the developers' official channels as well, to stay updated on news and ongoing updates.
That's all for today. Talk to you soon.