Microsoft has officially confirmed the addition of four new video games to Xbox Game Pass this week, rounding out the February lineup and kicking off March with a bang.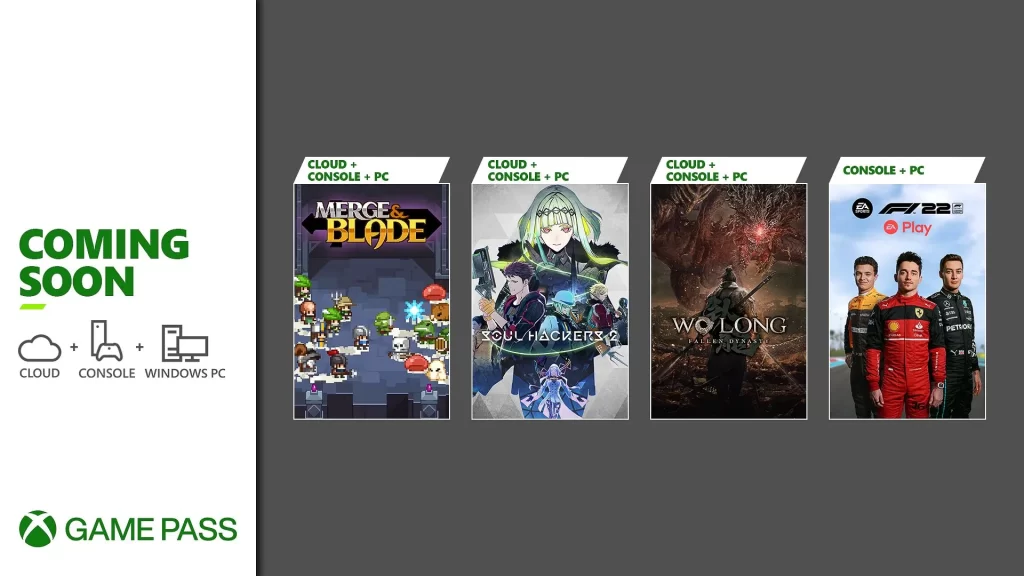 Let's start on February 28 with the release of Merge & Blade and Soul Hackers 2 on Xbox Game Pass, capping off a month packed with news and high-quality video games. In other words, the cherry on top!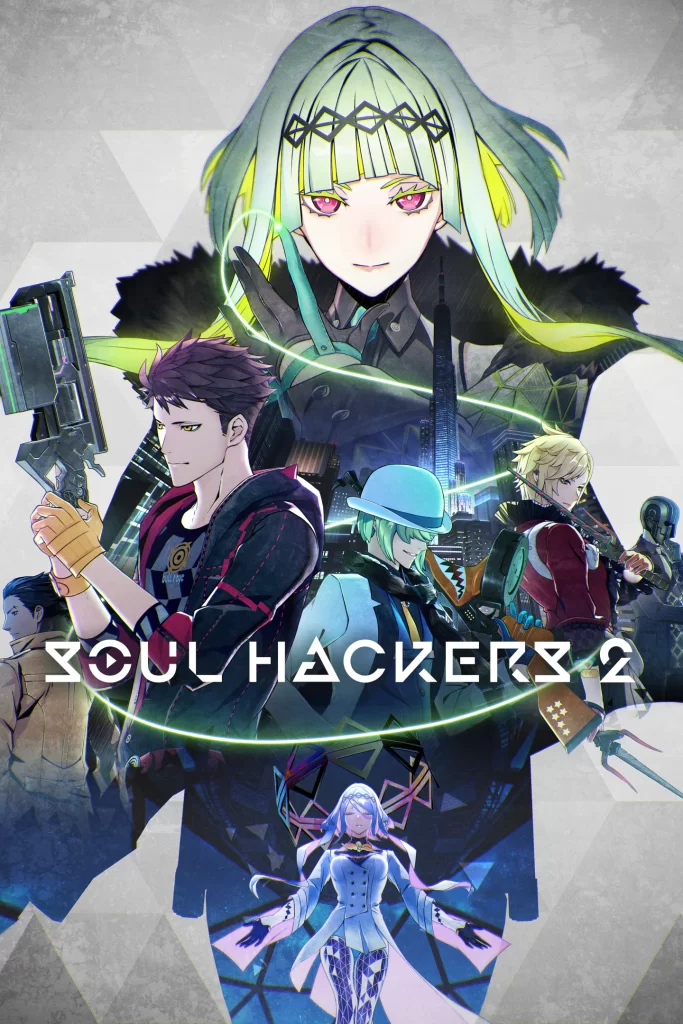 Then, on March 2, it will be the turn of F1 22, a must-have for anyone who is a fan of engines and Formula One. A video game that improves its gameplay and graphics year after year to provide a realistic and immersive gaming experience.
Finally, the highly anticipated Wo Long: Fallen Dynasty completes our mini-list. On March 3, 2022, Team Ninja will release a new dark-fantasy Action RPG in the vein of the Nioh saga, which will be available on Xbox Game Pass at launch.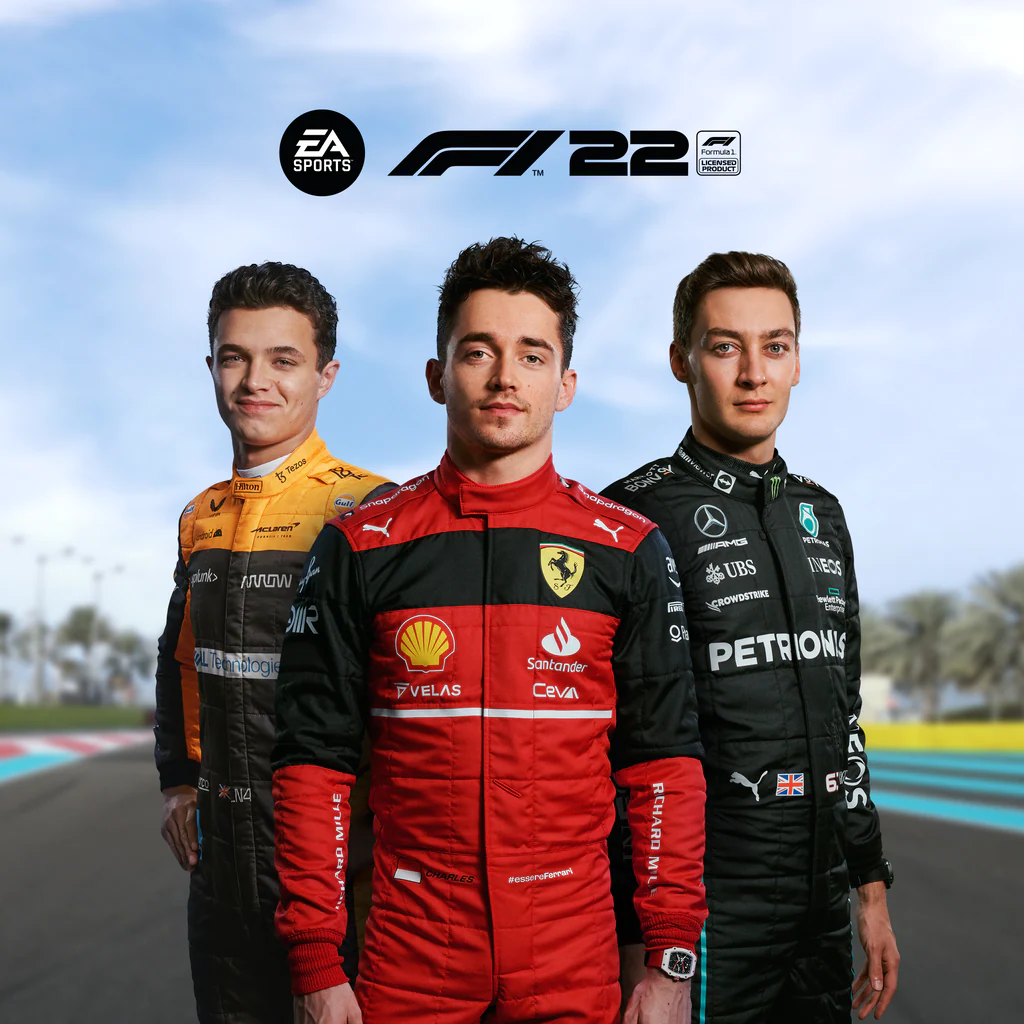 Let's go over the main features of these games and what you should know before playing them.
On February 28th, 2023, the fantasy puzzle game Merge & Blade will be available on Xbox Game Pass. The game was previously released on June 29, 2021 for PC and Xbox One.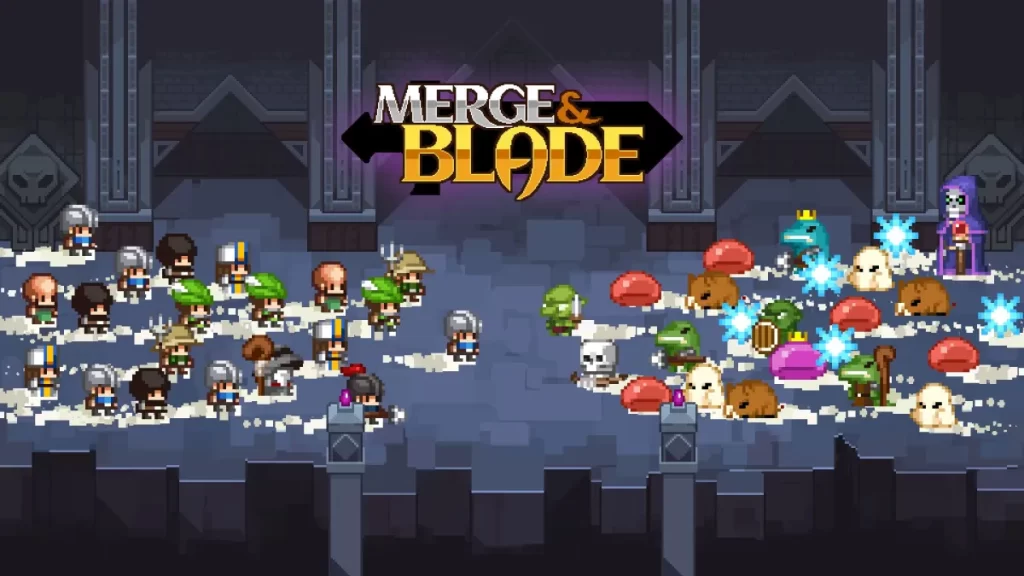 Magic Cube's new video game features an intriguing fantasy-based strategy game that will pit players against ferocious monsters. The game has a cute pixel art aesthetic and many interesting features, such as merge mechanics and the ability to combine different strategies to win battles.
The puzzle system and the auto-battle game feature are the game's most notable features. The narrative sector, on the other hand, follows a well-defined path. The developers explain that their intention was to take a cue from the block system found in Tetris, Hexa, and Puyo Puyo and breathe new life into it, making it an important tool for the combat system to combine the same three units of troops with each other in order to create a stronger one.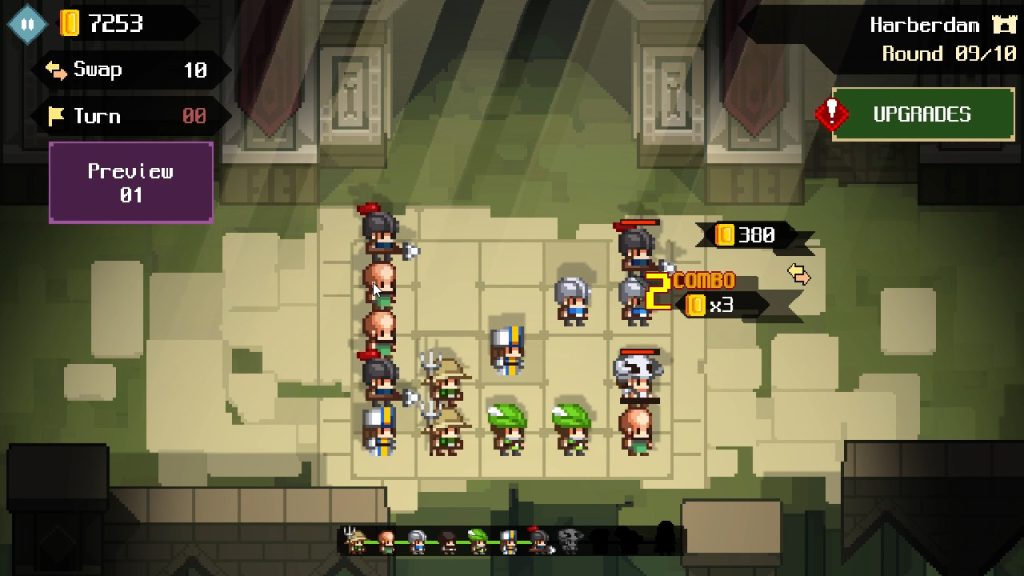 The puzzle's goal is to put together the strongest team in the shortest amount of time. By utilizing multi-merge, combos, and other additional strategies, players can have a much stronger team or gain more turns.
So, if you enjoy the fantasy genre and strategic game mechanics, I believe you should give Merge & Blade a try. This is most likely the game for you!
Soul Hackers 2 (Cloud, Console, and PC)
I'll never be able to express how grateful I am to ATLUS for introducing me to excellent and well-crafted JRPG productions, including my unforgettable personal experience with the Persona series.
On August 25, 2022, the Japanese company released Souls Hackers 2 for PC, PlayStation 5, PlayStation 4, Xbox One, and Xbox Series X/S.
The game immediately presents itself as a relatively long-lasting, complex, and generally well-received by critics experience. Another ATLUS trademark that stands out as a multi-faceted project with a well-conceived story, a nice dark-style atmosphere, and solid and enjoyable gameplay. The game is charming and stylish, and it is enjoyable from a variety of perspectives.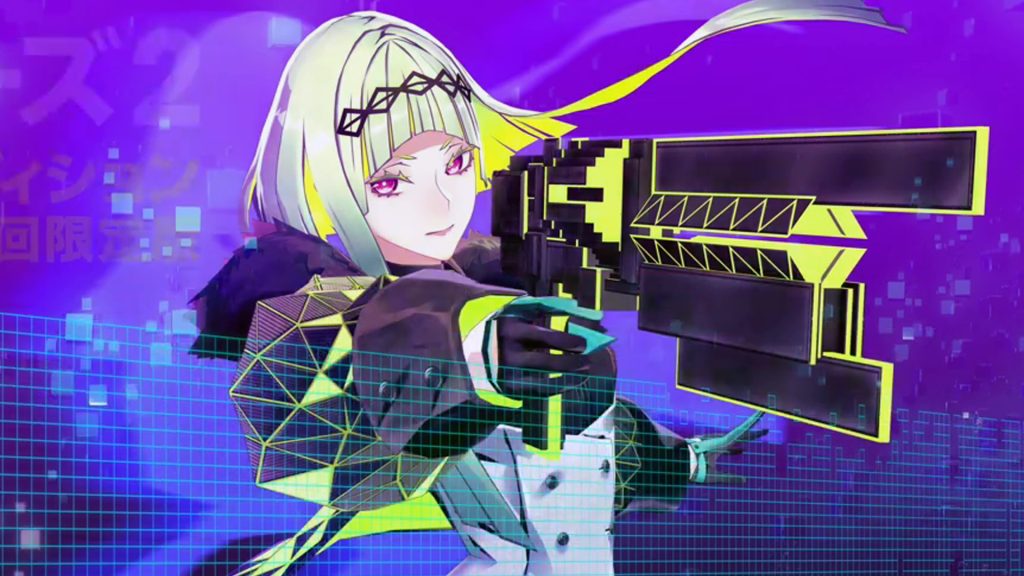 On February 28, 2023, the game will be available on Xbox Game Pass. Personally, I believe that all JRPG fans, particularly those who enjoy the Persona series, should keep an eye on it.
The story transports us to a cyberpunk-style Japan ravaged by an unfathomable apocalypse: "Amidst the glimmer of neon lights, technological advancement causes humans to be consumed by commercial convenience. In the shadows, a war between the Yatagarasu and the Phantom Society is brewing, Devil Summoners who harness the otherworldly powers of Demons".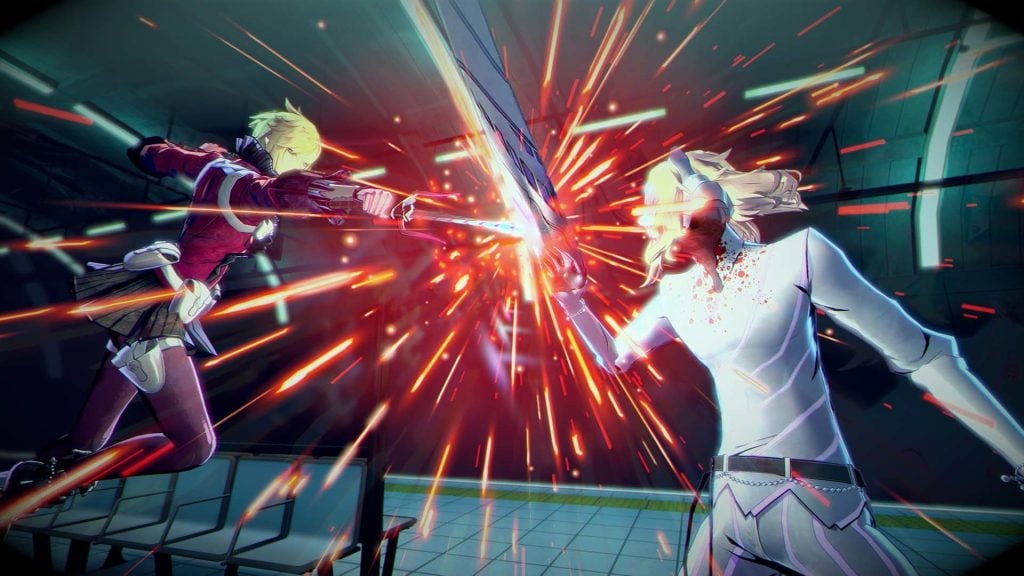 "Existing in the secret sea of humanity's data, a digital hivemind has evolved into sentience: Aion. Observing humankind from afar, Aion calculates that a world-ending disaster is imminent and creates two agents to combat against it: Ringo and Figue".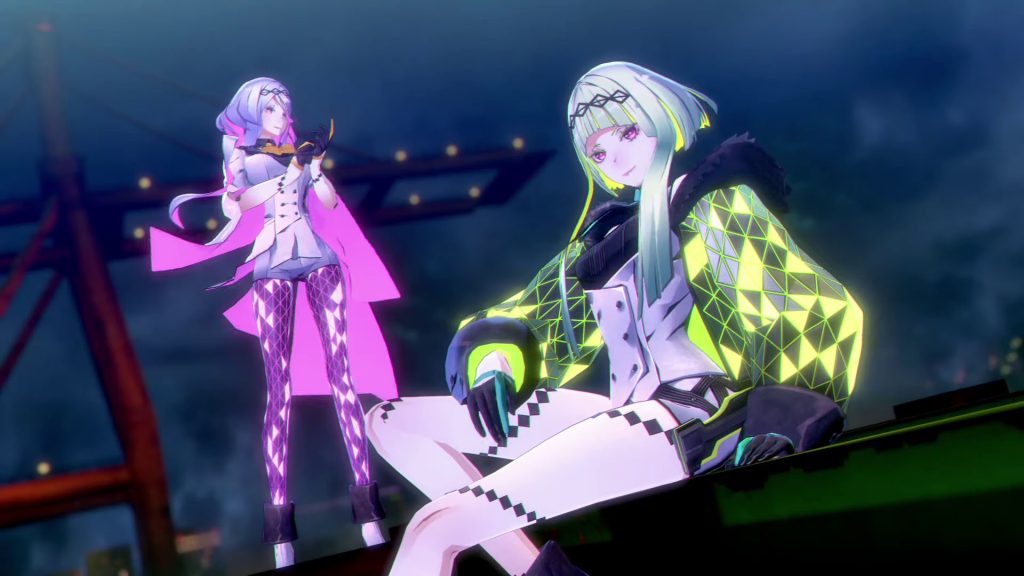 Soul Hackers 2 reinvents the JRPG formula with genre-appropriate production, providing an overall immersive and visually pleasing experience while remaining a slightly derivative video game. On the other hand, I believe that its jaw-dropping style and breathtaking battles against the elegant Devil Summoners are two of its most notable features.
The evocative and pristine beauty of Soul Hackers 2 is difficult to resist, so why should I not recommend it? If you enjoy JRPGs, take my advice for a long-lasting, elegant, and fascinating experience.
F1 22 (Console and PC)
Hello drivers, and welcome to F1 22. Are you ready to follow in the footsteps of great drivers like Michael Schumacher, Lewis Hamilton, and Alain Prost? Make your way to the starting grid. The race is about to begin!
On July 1, 2022, the game was released on PC, PlayStation 5, PlayStation 4, Xbox One, and Xbox Series X/S, and it is now ready to launch on Xbox Game Pass on March 2, 2023.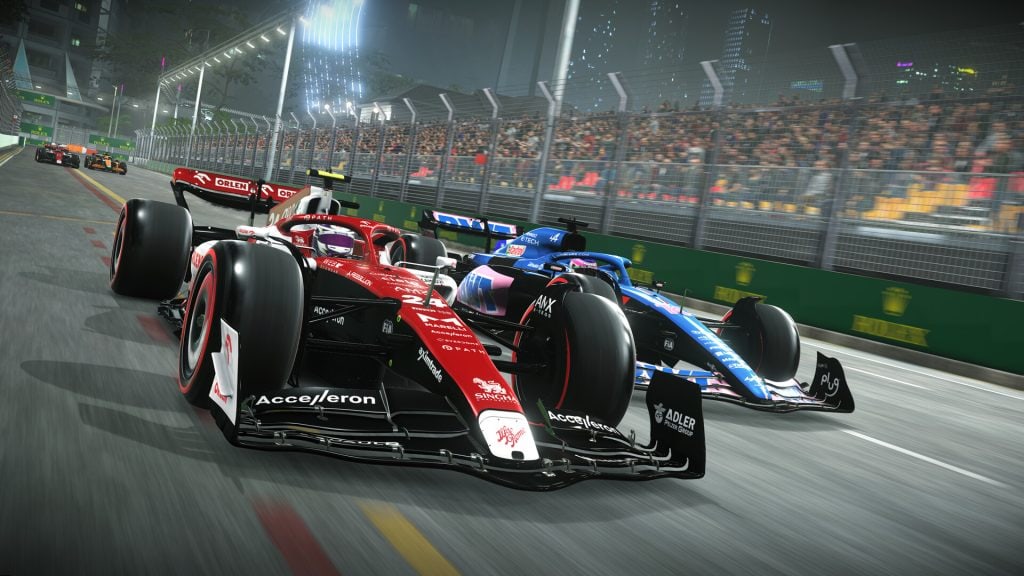 With F1 22, the frontier of sports simulation has arrived at the ideal destination for anyone who is enthralled by the exploits of the world's best Formula One drivers. Imagine for a moment that you're playing it with headphones, VR, and a Logitech or Fanatec racing wheel. Every fan should try this thrilling experience!
Graphics and artistic design are the standout features of Codemasters' production, which offers an impressive level of realism in terms of content, with the authentic lineup of drivers, teams, and liveries. Furthermore, the racing cars and circuits are exquisitely recreated, with new and inventive enhancements designed to enhance and complete the gaming experience.
The British development team has paid close attention to small visual and structural details, which is especially impressive given the changes in regulations that the Formula One world has experienced.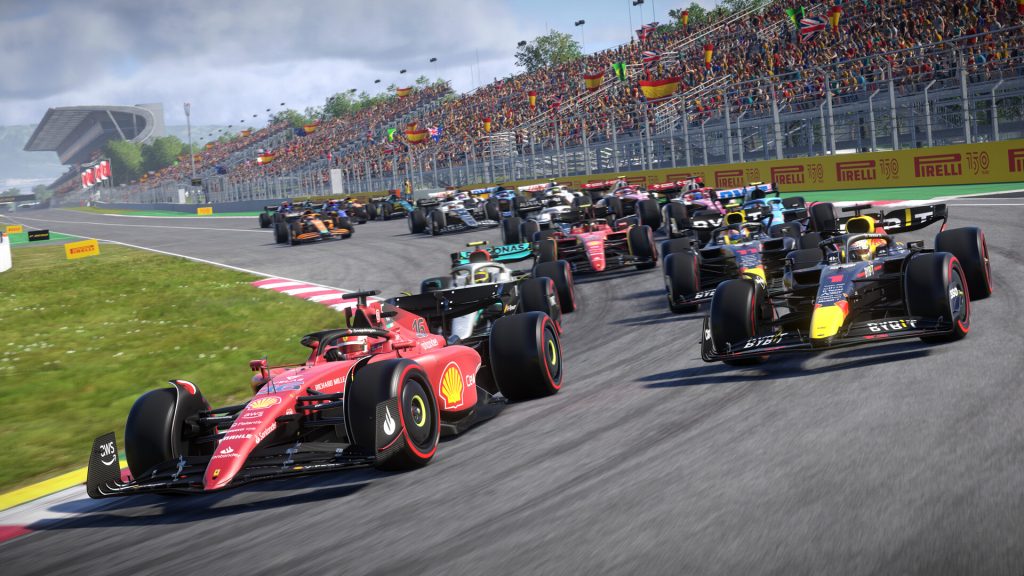 On the other hand, I believe it could have been even more daring, particularly for console owners. The game doesn't provide a profound detachment from the past, but it does provide an excellent upgrade over a new-style video game. If the game has excellent PC performance and Ray Tracing support, it is nearly impossible to achieve these levels on current-gen consoles.
The career mode, on the other hand, is very interesting and provides interesting ideas even for those who aren't just looking for an excellent simulation of an F1 race. However, I would advise the developers to go over some of their content again, because something new is desperately needed to definitively rejuvenate and innovate the experience, making it next-gen in all intents and purposes.
That said, I believe that fans should give it a shot, especially if they haven't played a Formula One-themed game before. Some veterans, however, may be partly dissatisfied!
Wo Long: Fallen Dynasty (Cloud, Console, and PC)
A legendary leader will rise from the ashes of the demons, whom not even the might of a thousand soldiers will be able to subdue.
Wo Long: Fallen Dynasty will be released on March 3, 2023, for PC, PlayStation 5, PlayStation 4, Xbox One, and Xbox Series X/S. The game will be one of the major Xbox Game Pass releases in March.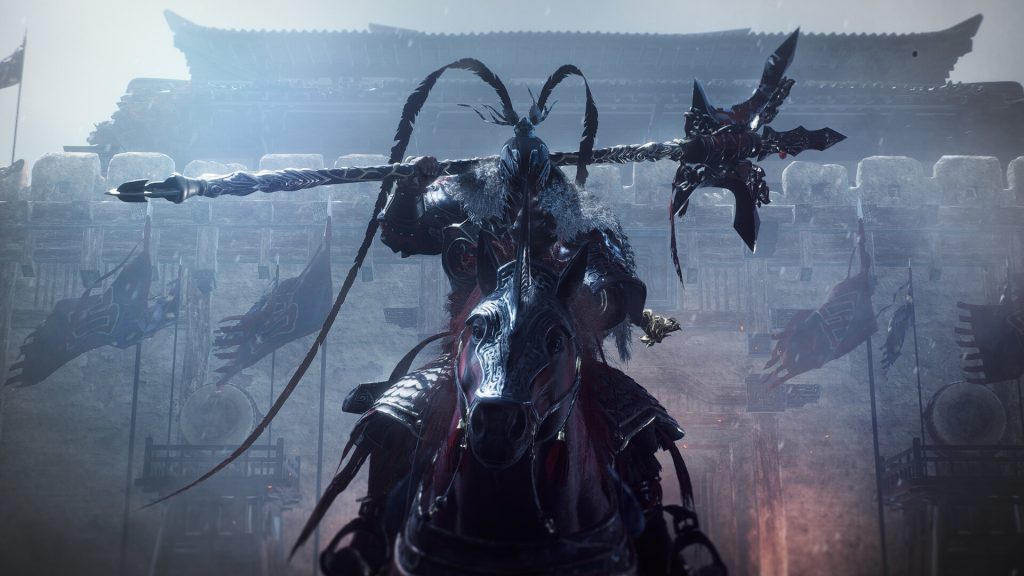 Since the days of Ninja Gaiden and Dead or Alive, Team Ninja has excelled with engaging and demanding productions that create an excellent combination of lore, gameplay, and combat system. This has undoubtedly increased the visibility of Tomonobu Itagaki's Japanese software house. Today, the team has made a name for itself in every aspect of the modern video game industry, beginning with the popular Nioh series and continuing with the creation of Wo Long: Fallen Dynasty.
" The game follows the dramatic, action-packed story of a nameless militia soldier fighting for survival in a dark fantasy version of the Later Han Dynasty where demons plague the Three Kingdoms." The combat system is a fantastic blend of sword and Chinese martial arts, with many similarities to Nioh, especially in terms of timing, pace, and depiction of clashes.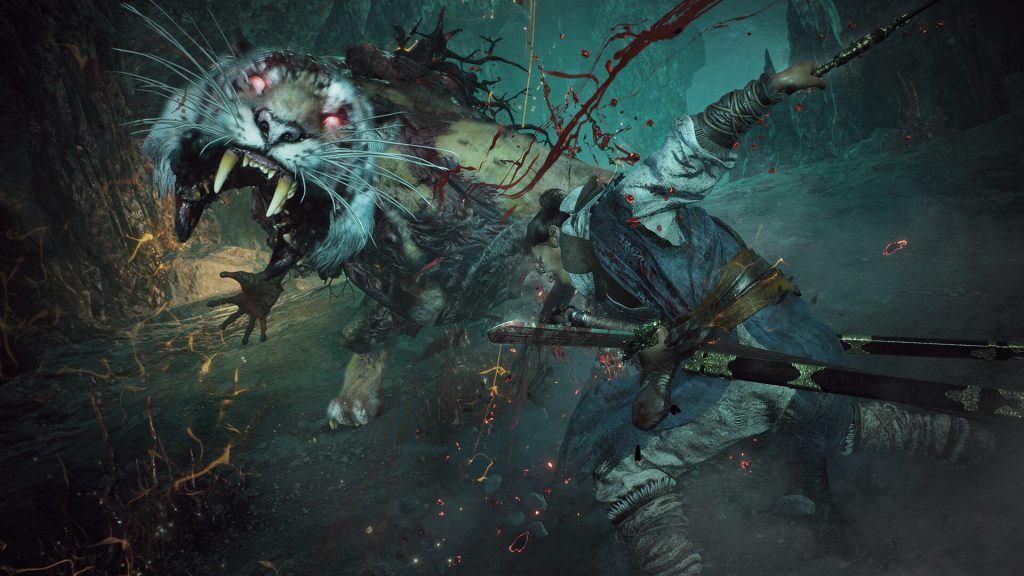 There is a lot of fascination surrounding Wo Long, particularly the demonic figures we have been shown. And it will be interesting to see how much Chinese culture and folklore will influence the art and game design, as well as the historical-cultural context in which we'll find ourselves. The demons themselves appear to be linked to Chinese spirituality and deification.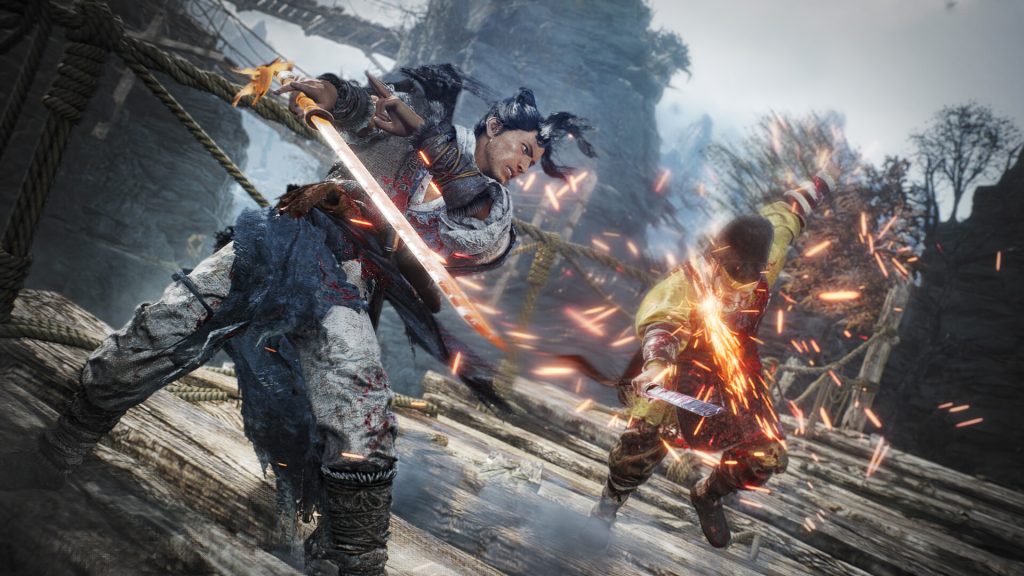 But there's one more task you must complete before March 3rd. In fact, you can download a free demo until March 27th to begin understanding the main game mechanics and completing the first quests. If you successfully complete the demo, you will receive the exclusive Crouching Dragon Helmet, which you can wear and use in the full game.
So, are you prepared to take a one-way trip to the world of Wo Long? Draw your sword, master the ancient martial arts, and face the demonic forces. See you on the battlefield!
What video games are you currently playing?
February 2023 was unquestionably a video game and content-heavy month for Xbox Game Pass subscribers. But tell me, what games are you currently playing? Do you prefer the fast-paced action of Shadow Warrior 3 or the empire-building and action of Mount & Blade II: Bannerlord? Or are you enjoying the thrills of American football with Madden NFL 23?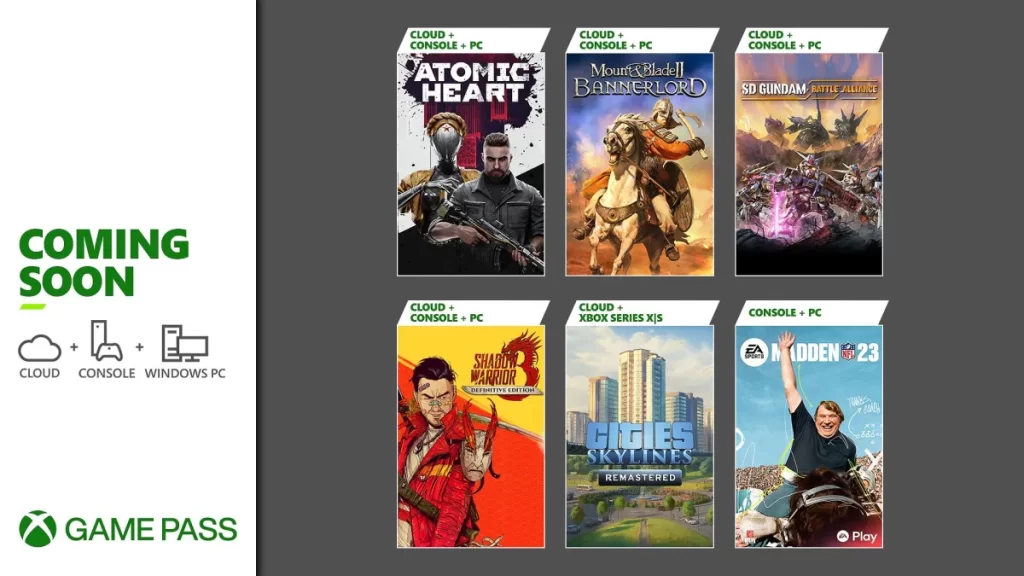 Microsoft has compiled a good selection of video games this month, offering gamers a remarkable quality and quantity of titles. I would advise you to experiment and try out the video games that best suit your style and tastes, but not only those. Don't dismiss the good quality of some video games!
But I couldn't leave out the much-anticipated Atomic Heart. Mundfish's debut video game. A production that I'm thoroughly enjoying, as it approaches the relationship between new technologies and the "modern" world in a very stylish way, as well as the potentially dystopian consequences of society's collapse and the conflict between humans and androids.
Despite a few minor "manufacturing flaws", I can assure you that I am playing a very good game with many excellent qualities and distinguishing features. I'm pleased, and I believe Atomic Heart is an excellent starting point for Mundfish. However, we will go over this and many other points later.
To conclude, I'd like to thank you for your time, and I hope I was able to answer some of your questions. Stay tuned for more announcements and content.