Let's take a look at the main features of this new Fantasy RPG in pixel art inspired by the Breath of Fire series.
Tears of Magic is a fantastic journey into a vibrant world filled with unforgettable characters and settings.
It's Good Old Pixel's new project: an ambitious turn-based Fantasy RPG in pixel art that aims to be the true spiritual successor to Breath of Fire.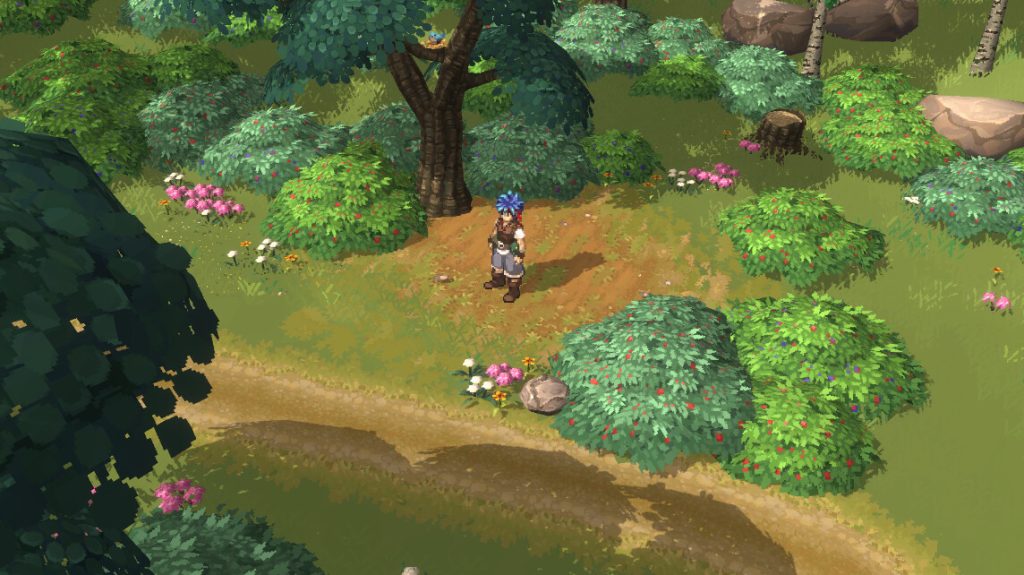 But, without further ado, I'd like to join you in reading our interview with the developers to learn about the main features of Tears of Magic and some important details.
Just a friendly reminder to you, dear reader. Please read the article that the undersigned previously created if you want to fully understand all of the topics that will be covered in the interview.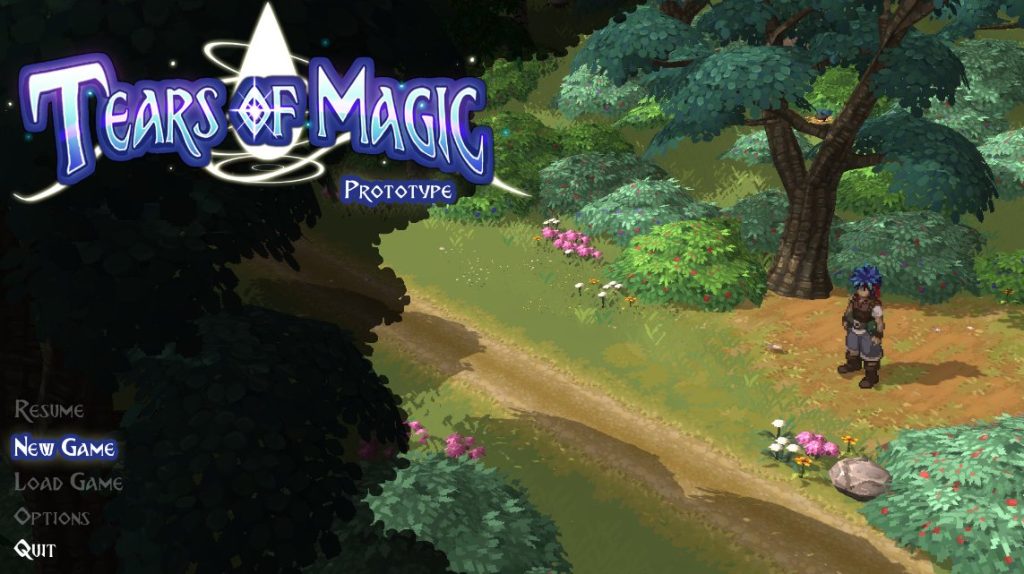 "Come closer children… Let me tell you the tale of the Great Calamity and the dragons…"
Francesco:
Before diving into Tears of Magic, I'd like to learn more about your background, your origins, and the formation of the Good Old Pixel team. Could you tell us a little bit more about your development team and how many people are working on this project?
Good Old Pixel:
Our team is based in Sweden and was founded by two core members. Ellenor, the designer and artist, studied art at Playground Squad. She is in charge of drawing sprites, making 3D models and textures, and writing the story, dialogue, and lore content. Denis, our programmer, producer, and project manager, is her husband. He holds a PhD in computer science, specializing in mathematical optimization, and his responsibilities include designing game mechanics, writing code, managing the team, and handling business, marketing, and public relations. We are jointly responsible for carrying out the project's vision, which was defined during the concept stage of development.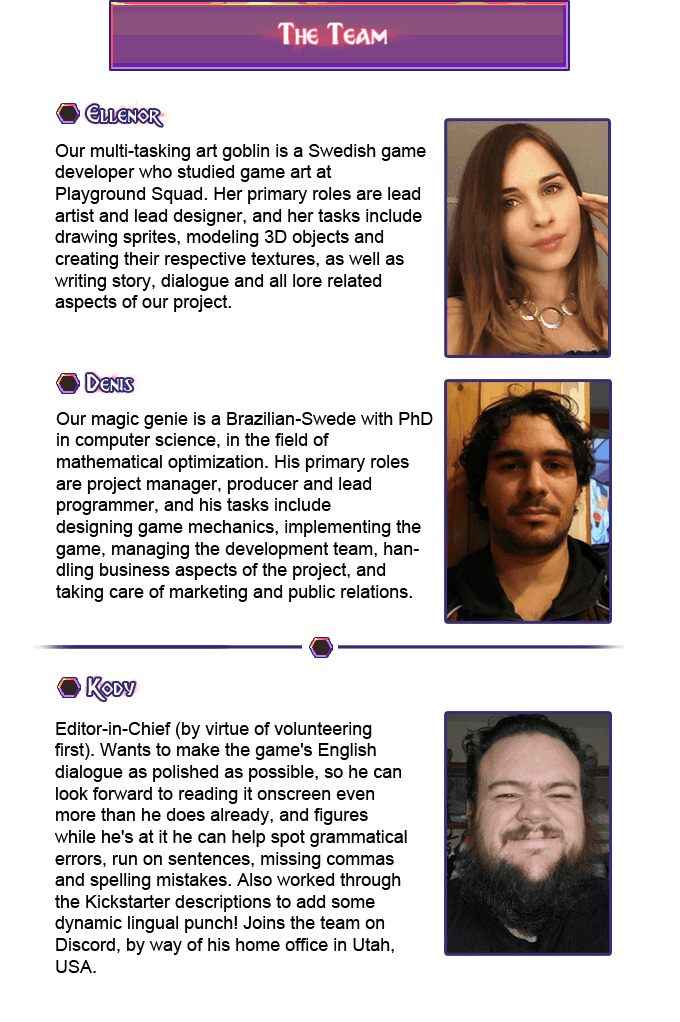 Kody is also on the team as an editor, ensuring that the game uses proper English and making the dialogue more engaging. We also have informal agreements to work with Yoshino Aoki (known for composing music for games such as Breath of Fire 3 and 4) and Travis Moberg once the game is properly funded.
Francesco:
Although the Kickstarter Campaign did not reach its primary goal, the enthusiasm of those who support Tears of Magic has grown even stronger. What are your plans for the next few months?
Good Old Pixel:
Previously, we could only work 2 to 3 hours per day in Tears of Magic during our rest period. Because of the growth of our Patreon, we can now work full-time in development, which entails approximately 8 hours of work per day, as well as adequate rest time after working hours.
Since we were only partially funded, we will continue to polish the game in preparation for a new Kickstarter Campaign next year. During this time, we will implement all of the mechanics described in this first campaign and release a public demo of the first part of the game on Steam.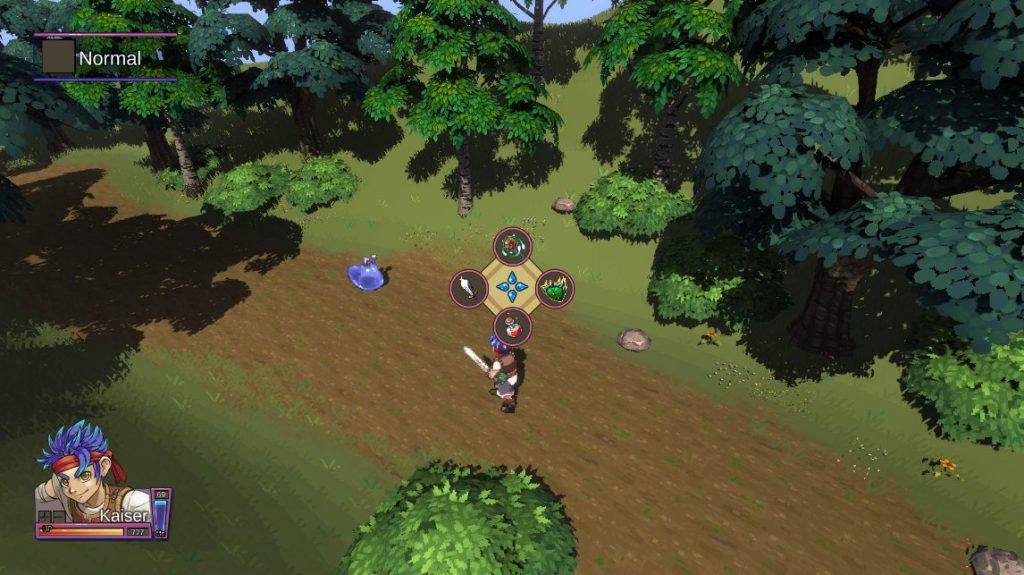 We will also improve the game's oldest graphic assets, such as running cycles and character portraits, and we hope to continue growing our Patreon so that we can afford some preliminary music for the demo, including at least one song by Yoshino Aoki.
Francesco:
What inspired you to create a pixel art video game? And how important is the artistic component and art design to you in this project and, more broadly, in your work?
Good Old Pixel:
We like the aesthetic of pixel art, and it's our artist's area of expertise, having previously worked in games of that style. Our game is also influenced by games from the 1990s and 2000s, with Breath of Fire 3 and 4 having some of the best graphics in pixel art.
Francesco:
Tears of Magic was inspired by projects such as Breath of Fire and Dragon Age. Are there any other video games, movies, or literary references that have inspired you? And, in your opinion, are there any features or aspects that distinguish your project from the rest of the video game industry?
Good Old Pixel:
Our game's personality system is inspired by Crusader Kings. It basically allows your choices to influence your personality traits, potentially adding new dialogue options to some scenes.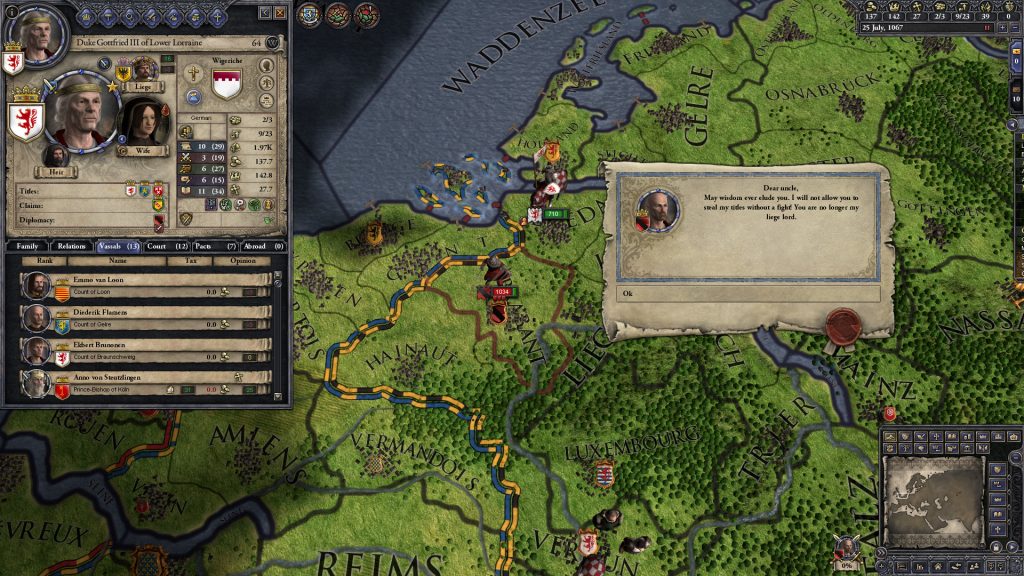 Tears of Magic was built around two key elements: roleplaying and adventure. Instead of reading a script about someone else, roleplaying allows you to write your own story. That means the game will have multiple levels of customization, such as physical appearance, gender, personality, relationships, crafting, skill evolution, and choices that have a direct impact on the game's outcome.
Adventure, on the other hand, is about keeping the player interested in what happens next. We can captivate you with beautiful graphics, inspiring music, intriguing characters, and the distinct cultures of each nation, including their architecture, history, economy, cuisine, and a variety of other lore aspects. We want you to be curious about how Benji reacts to different situations, what drew Violet to join you on your journey, and how dragons are related to the nature of magic.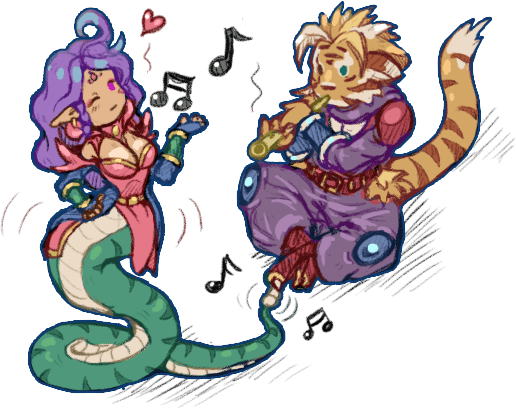 Anyway, all of Tears of Magic's decisions were made to improve those two core dynamics, and we believe that some of those designs can serve as a model for future titles in the industry.
Francesco:
How will the player fit into Valdren's mystical world in terms of setting and storytelling? What happened in "The Great Calamity," and how influential will our paths be in determining the plot's implications and consequences?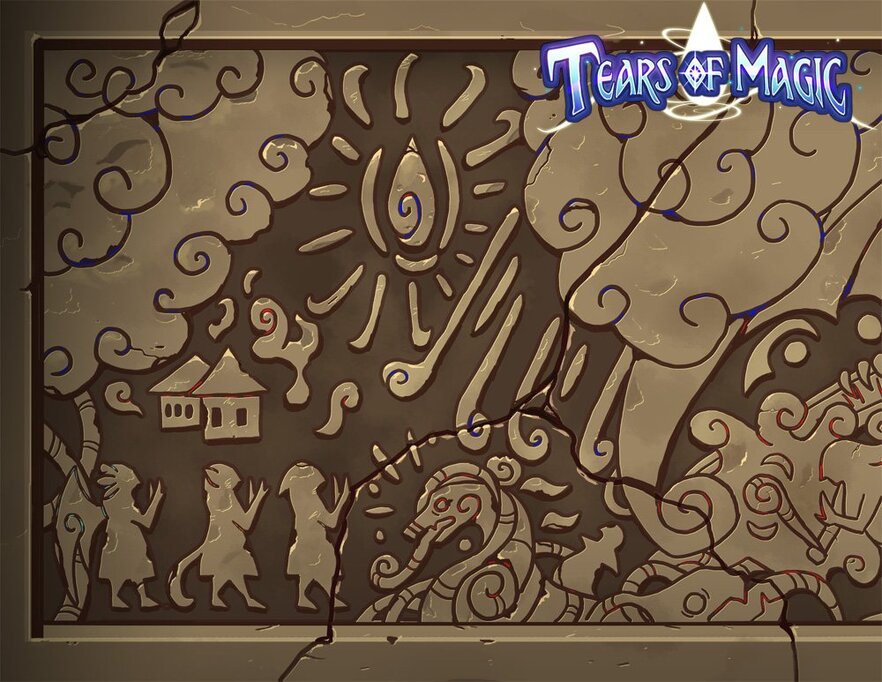 Good Old Pixel:
Kaiser is one of the few remaining dragons, and the first in over a century. Because you were born a human, much of the game revolves around unraveling the mysteries of magic and dragons, which will later explain why Kaiser is the only one capable of stopping the antagonist.
The overall story is divided into arcs, and these arcs will teach you more about each location in the world as well as your allies. You will be immersed in different cultures, learning about each nation's political problems and having the opportunity to gain their support against a common enemy. The way you handle each of these problems will have a direct impact on the final battle and the survival of those clans.
Francesco:
Do you want to tell us about the gameplay and combat system's main features? What role will key elements like the exploratory component, relationships with other characters, and the game world play?
Good Old Pixel:
The dragon transformation system is made up of the following parts:
There are various forms. Nine of them are based on the traits of your allies and are unlocked once you have a certain affinity with them; and four other forms are based on Kaiser and are unlocked as the story progresses.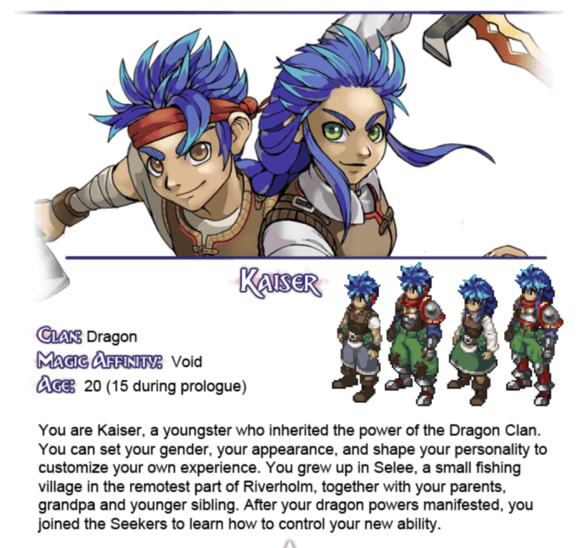 Each form can be customized with three traits based on your allies' magic. You can unlock traits by having those allies in your party or having high affinity with them while they are not in your part
One of these traits determines the first skill your dragon will use when transforming, such as a breath of fire, taunt, AoE heal, or de-buff. Other traits define the dragon's characteristics, such as attribute bonuses or passive skills.

Each form has some pre-defined battle skills as well as some extra skills based on the traits chosen.
To encourage more transformations, when you transform, you get a free cast of a skill, so your turn is not lost. Following that, the transformation drains some of your mana as well as a small amount from your allies each round. The transformation ends when your mana runs out, Kaiser is knocked out, or you use the skill to return manually.
Each combat turn proceeds as follows:
To begin, opponents will define their actions internally and adjust their battle animation accordingly. If they intend to cast a signature skill this round, a red circle will appear under the targets (danger sense), allowing you to react accordingly.
Then, in any order, you can define the actions of each of your characters. Each character with the selected action will change animation to indicate that they are about to attack.
To create a tag attack, simply perform the two actions that can be combined in any order. After selecting the first action with a character, the skills that can be combined with a visual indicator will be displayed in the list.
After you choose your actions, the commands will be executed in the order you specified. If the opposition surprises the party, they will act first; otherwise, you will always have the initiative.
After both the party and the opponents have acted, the assistant will carry out its autonomous command, such as healing an ally or de-buffing an opponent. Rather than changing your weapon and armor as in traditional RPGs, you upgrade your equipment with new components. The material, three runes, and a monster core are among the components.
Each tier has different materials that suit different roles in battle. For example, you can use a more durable material on your armor to boost defense and reduce the likelihood of a character being targeted. Another option is to use a lighter material to accelerate your movement, allowing you to land more critical hits or deflect enemy attacks. Some materials may be resistant to an element, whereas others may incur some cost in exchange for a greater benefit.
Runes are magical effects that can be applied to weapons and armor. They usually have minor effects, but when combined correctly, they become enchantments, granting effects such as life steal, chain lightning on hit, guardian angel, thorns, and many more. It functions similarly to Diablo's runewords. Keep in mind that runes have different tiers and can drop in poor condition (without maximum statistics).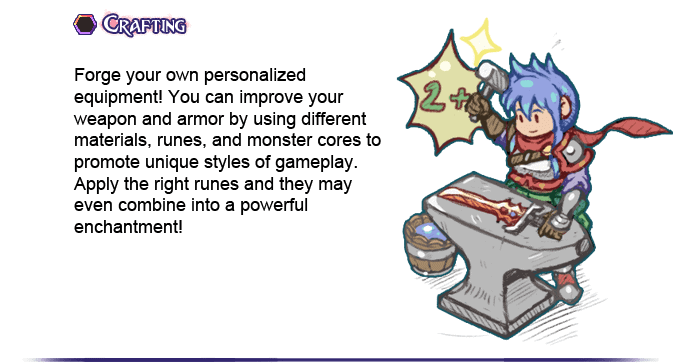 Monster cores are typically dropped by powerful enemies, such as bosses, and provide a unique effect that represents the essence of that opponent. For example, you could obtain a monster core containing the essence of poison, which when equipped to your armor grants you a strong buff when poisoned and allows you to apply poison at the start of the combat. Another monster core could cause your attacks to cause an AoE explosion while only causing you to take a minor portion of the damage. Monster cores are intended to change how a character is played rather than simply adding a bonus.
The name of your weapon and armor will be determined by the components. Dylan, for example, could have the "Titanium Vampire Anchor of the Forest King." The material comes first, then the enchantment (rune combination), the equipment name, and finally the monster core.
Other minigames operate as follows:
Fishing works similarly to Breath of Fire 3 or Stardew Valley in that you must keep the fish inside a moveable bar to capture it. However, there will be an additional mechanic for fish energy and line tension, in which the bar shrinks in size as you reel in the fish (holding action button with the fish inside the bar). If you hold the reel button while the fish is out of the bar, the line tension will increase and, if it reaches its maximum, it will break. To return the bar to normal size and reduce tension on the line, release the button for a brief moment.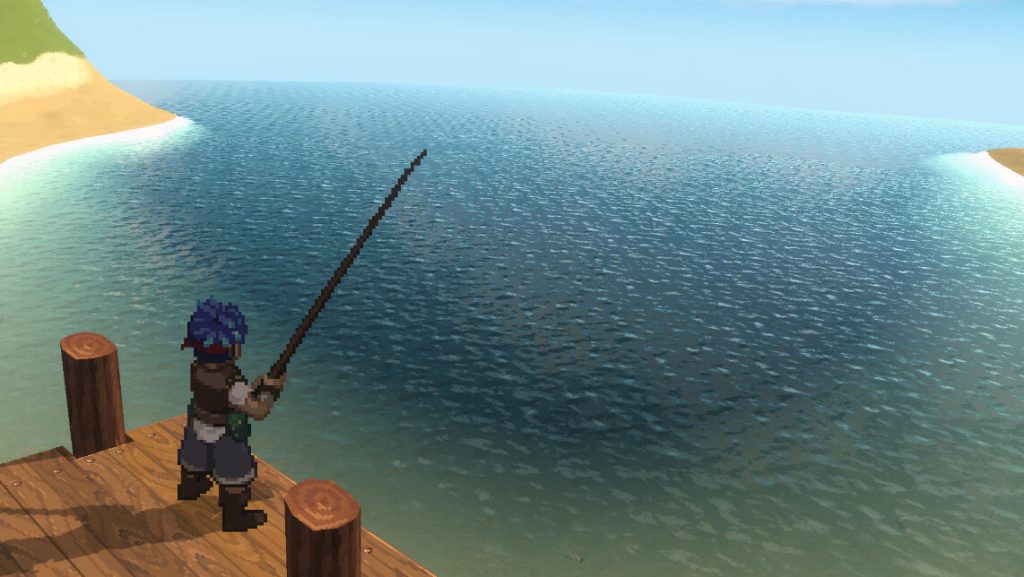 Cooking is the process of combining ingredients to create food. The food can then be equipped to individual characters to increase non-combat statistics such as health or mana healed after each battle, experience bonus, and even combat affinity if it contains their favorite ingredient (like meat for Benji). Some uncommon ingredients allow food to have effects on battle statistics, such as a specific buff at the start of combat or resistance to a specific element. Each ingredient has three tiers that affect the final tier of the food, increasing the bonuses. Tier three seafood, for example, can only be obtained by fishing it yourself.
Township functions similarly to Suikoden games, with the exception that you cannot invite everyone to your town. You will have slots in the town for specific roles/tasks, with different options for each of those slots. For example, you could bring fishermen to your town to solve its food problem, or you could use the slot for farmers. This will alter the area of town and the NPCs with whom you can interact, as well as provide additional benefits such as access to different cooking ingredients. The same logic holds true for the shop, which could be a blacksmith or an alchemist. The inn can be owned by NPCs from various clans, which affects the interior architecture of the tavern. You can bring the arena minigame to your town as well!
In most quiet places where you can rest, you can select the "Socialize" option. Essentially, it will give your party members some downtime by changing their outfits (for example, Kaiser will remove his armor) and making them NPCs around the map. You can then interact with them to initiate social events. For example, Eris might be unsure about what to buy in the market, Basir might want a drinking buddy, and Dylan might give you a hint about how to get him closer to his daughter. During "Socialize," the map may undergo minor changes, such as changing to night time.
Francesco:
You did an excellent job with character design, both in terms of aesthetics and character customization. But what is your intention in this regard? And what kind of clan and protagonist would you recommend to newcomers to this genre?
Good Old Pixel:
Only the protagonist can be customized, and their clan is limited to humans (dragon descendant).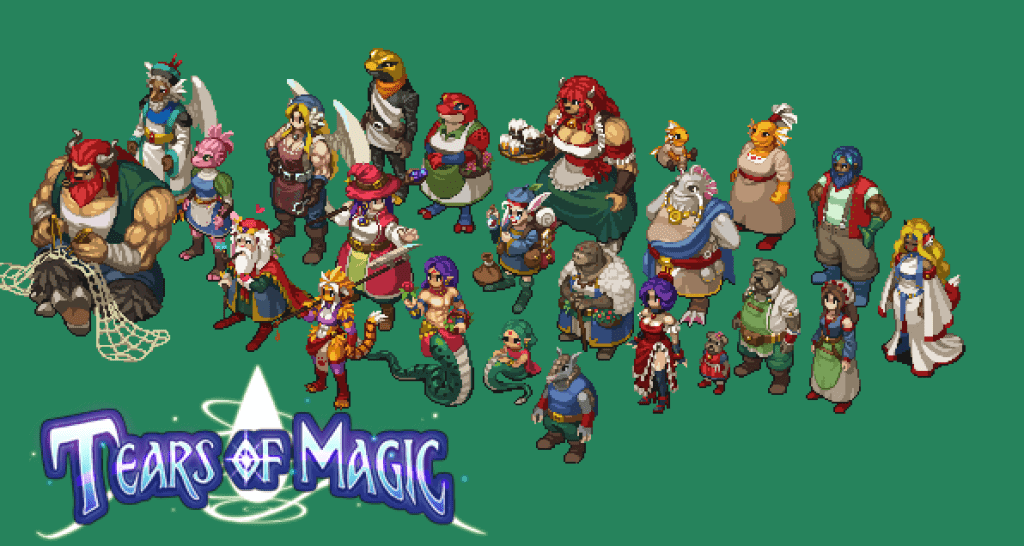 We advise people to become the heroes they have always wanted to be. It is up to them whether they want to be male, female, or something else. Is it better to have black skin with a pink mohawk or lime clothes with purple hair? It's entirely up to them. They can also shape their personality, becoming a brave and diligent Seeker, a cautious and reserved individual, or perhaps a very emotional anti-hero. You start with one trait of your choice and can unlock new ones based on your dialogue choices.
The goal is to promote our previously described core mechanic, which allows players to write their own story, while also increasing the game's replay value.
Francesco:
The involvement of Travis Moberg and Yoshino Aoki (Breath of Fire) is one of the factors that will make the sound industry a true gem. How do you feel about collaborating with these two artists, and how important do you think Yoshino Aoki's artistic and musical background will be for the game's atmospheres and soundtrack?
Good Old Pixel:
Our Patreons were directly involved in the selection of composers for Tears of Magic, providing feedback and voting to determine our musical direction. We'd like to get at least four or five songs from Yoshino and Travis before relaunching our Kickstarter Campaign, and an increase in Patreon would definitely help.
We have an informal agreement to work with both of them once the game is properly funded, but despite their eagerness to work on Tears of Magic, we will not be able to use any of their creations commercially unless they are properly compensated.
Francesco:
I've noticed an increase in Sweden's involvement in the gaming scene over time, thanks in part to your contribution. What are your thoughts on the gaming industry in your country, and how has it changed in recent years?
Good Old Pixel:
Sweden has produced a number of well-known games, including Minecraft, Battlefield, Crusader Kings, and many others. The reason for such a strong game industry in a country with only ten million people could be the same as the reason Sweden is one of the world's largest music exporters. Some attribute it to the previous companies' or individuals' success. Another possible reason is free education, which allows people to attend any university and pursue their dreams without fear of incurring massive debts after graduation.
Francesco:
Tears of Magic will be released in January 2025. Will the game be available only on PC, or will it also be available on other platforms?
Good Old Pixel:
Early 2025 was an estimate if the first Kickstarter Campaign was successful, but because we did not meet our goal, we may need to take some extra time to finish the game. In any case, porting to major consoles will be a primary goal of the next campaign, allowing backers to play their games on their preferred platform.
Francesco:
Have you considered making a demo or an open alpha available in the future, or are you more focused on relaunching a new Kickstarter Campaign?
Good Old Pixel:
We will only relaunch the campaign once the public demo is complete, which will include the first part of the game (the first town and dungeon) and all of the mechanics described in the first Kickstarter Campaign. We also hope to have four or five songs written by Yoshino Aoki and Travis Moberg.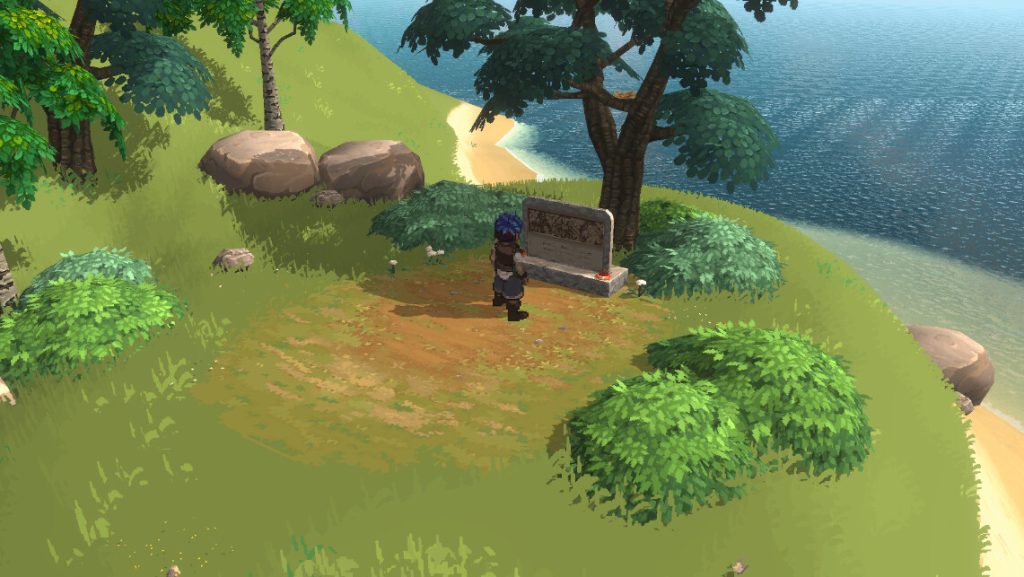 Conclusions
Before jumping to conclusions, I'd like to thank the Good Old Pixel team for their availability and for revealing all of these details to us, even if I now almost regret having to wait so long to dive into Tears of Magic!
However, I am delighted to have obtained all of this information from the developers, and I sincerely hope that this project continues to gain the attention it deserves.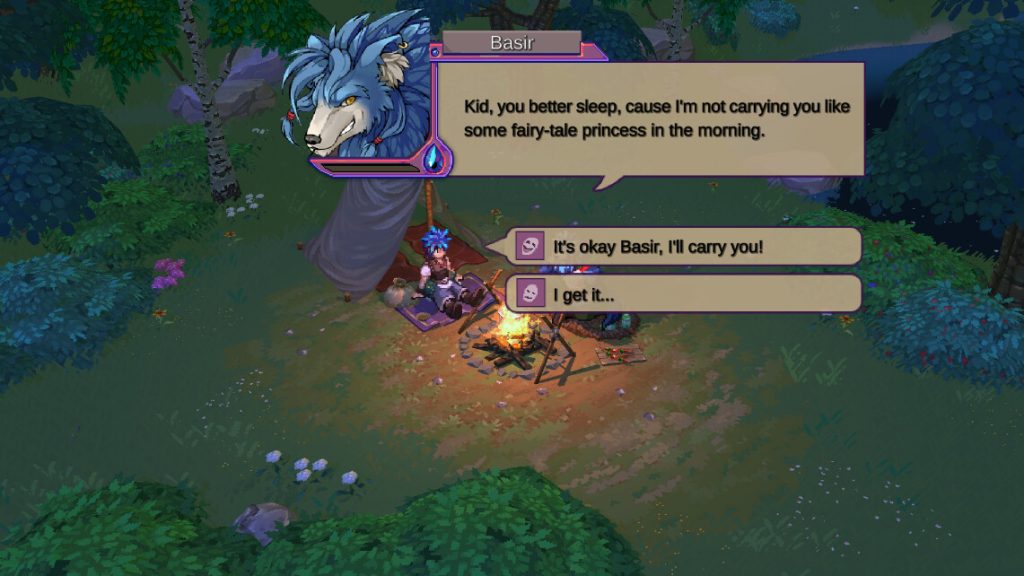 Looking forward to seeing you all here to talk about this interesting and encompassing project again, I thank you for your time, and I hope to see you in the next interview!
Useful links:
Good Old Pixel (Twitter)