How many hours will Starfield's main quest last? And how many hours will it take players to complete a full completionist playthrough and earn the platinum trophy?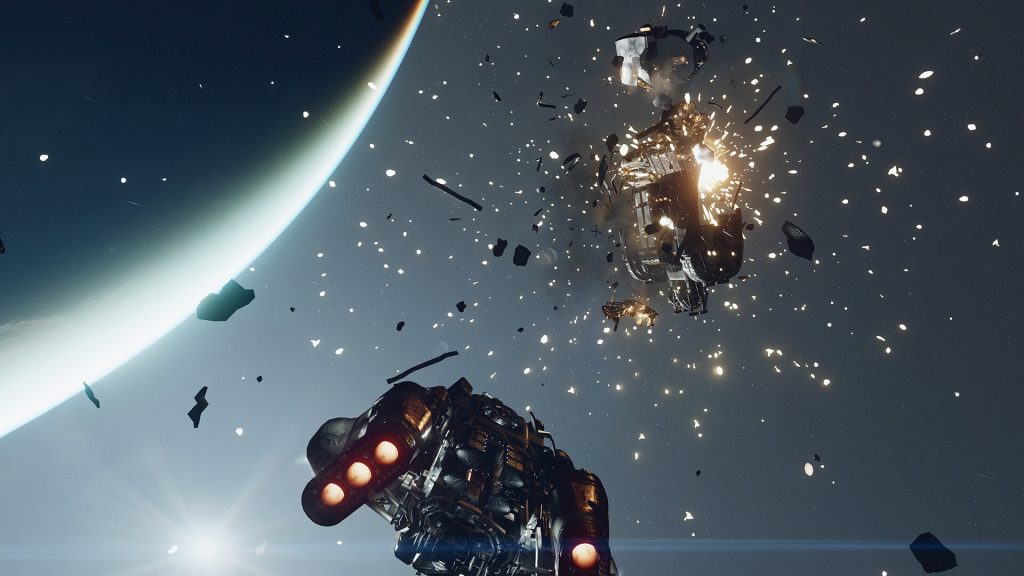 In recent times, there have been numerous questions flooding the web from players, seeking answers from Bethesda about Starfield. Undoubtedly, among the most popular inquiries are those related to the overall duration of Bethesda's new Sci-Fi space RPG, including the length of Starfield's main quest and the total time required for a completionist playthrough.
These details were revealed by none other than the Game Director Todd Howard during an interview with IGN, addressing some of the key curiosities surrounding Bethesda Game Studios' upcoming video game.
So, without further ado, let's delve into all the juicy details that Howard revealed.
Starfield's Main Quest
As we know, storytelling is one of the key elements in Bethesda's approach to video game development, an essential component that extends beyond the main story to encompass all aspects, both big and small, including the so-called environmental storytelling that the developers have become known for.
Starfield will represent a generational leap, Bethesda Game Studios' most ambitious project ever produced to date. With an open-world consisting of 100 systems, over 1000 planets, and a wealth of elements related to the main quest, the overall length will also see an increase compared to previous productions.
According to Todd Howard, Starfield's lifespan will exceed that of any other Bethesda RPG, with an estimated duration approximately 20% longer than Fallout and Skyrim. This translates to a main quest length of approximately 30-40 hours, excluding side quests, additional missions, and any other supplementary activities required for a full completionist run.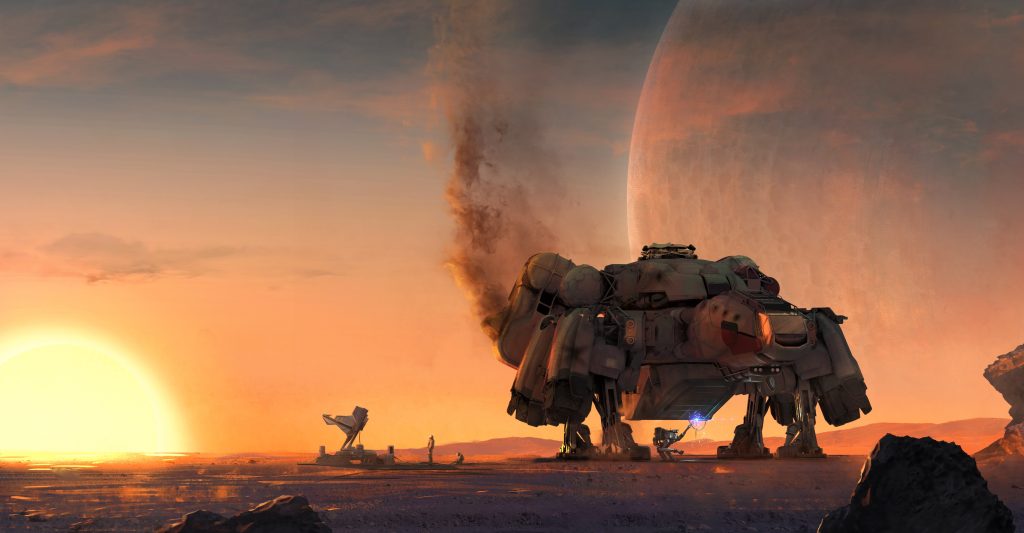 "This one's ending up a little bit longer [than our previous games] and we may tune that some still," Howard explains. Naturally, accurately estimating the exact duration of Starfield's main campaign is quite challenging at present, even for Howard himself. However, taking into account that the main quest of Skyrim averages about 35 hours and that of Fallout 4 is around 27 hours, it is possible that the overall estimated lenght of Starfield's main quest may increase even more.
Naturally, it almost goes without saying that the "effective" duration of the main quest will vary depending on the gameplay pace players choose to adopt and the type of experience they seek in Starfield. The reasons for the increased length of the main quest compared to previous Bethesda RPGs are, of course, the abundance of content available, following the same tried-and-true formula that has defined the team's productions, but on an unprecedented scale.
Completionist Run and Platinum Trophy
If there's one thing we've learned from Bethesda over the years, it's that their titles go far beyond simply completing a game's main quest, They exhibit a meticulous attention to detail, from the thoroughness of exploration to the depth and narrative richness provided by side quests. Each small element crafted by Bethesda is like a puzzle piece that completes the overall picture, enhancing, improving, and adding an extra level of charm to the gaming experience.
Naturally, Starfield will be no exception to the rule. The exploration of over 1,000 planets, the narrative backgrounds stemming from the faction that shapes your space-man origins, outpost building, the customization of your spaceship… In short, there's truly something for everyone.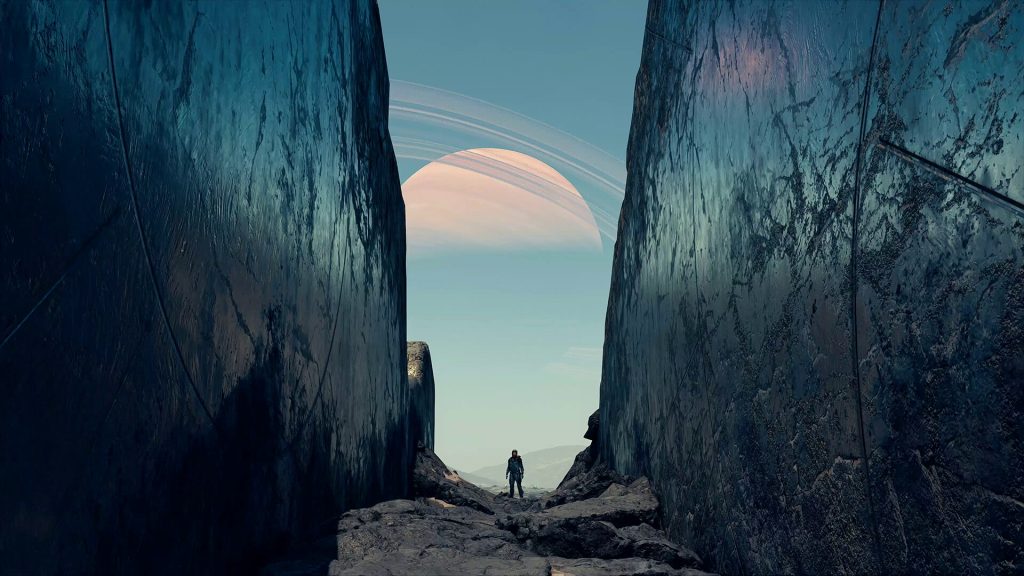 In essence, on paper, what the developers seem to offer us appears to be an experience that pushes the boundaries of infinity.
And if we take into account that completing Fallout 4 100% takes over 150 hours of gameplay, and Skyrim nearly 250 hours (or 300 depending on the pace), how long might it take for a completionist run in Starfield?
It's difficult to quantify. We could talk about hours, weeks, months, even years. Just consider the fact that Skyrim, since 2011, still attracts both long-time and new players. Our estimation is that, to complete Starfield 100% without overlooking any detail, players could spend approximately 200 to 250 hours of gameplay. We could extend this comparison line to earning the platinum trophy as well, with perhaps a slightly shorter duration to achieve it, possibly around 10-20 hours less.
However, as we mentioned earlier, it's all relative. Some players might take around 200 hours, while others might require closer to 350 hours. It truly depends on your own pace and how much time you choose to dedicate to exploration.
Will Starfield have DLCs?
Bethesda Game Studios is ready to lay the foundations for what appears to be the present and future of Starfield. As Howard mentioned during the Starfield Direct, the open-world system that the team's new space RPG is ready to provide us is not just one world, it's over a thousand worlds. It's a multi-world system, primed to continuously inspire awe and wonder.
For this reason as well, extra content will be available even after the endgame. As reported by the Game Director in an IGN interview, Starfield will receive substantial post-launch support, including numerous add-on content and story-based expansion packs.
The first DLC Expansion, Shattered Space, revealed during the game's editions presentation at Starfield Direct, will be initial major story expansion DLC and will be included in the Digital Premium and Constellation Editions upon release. Specific details regarding its content and a potential release date are yet to be clarified, but we can expect it to be around early 2024, a few months after the launch of Starfield.
While awaiting further information, we remind you that Starfield will be released on September 6, 2023, for PC and Xbox Series X/S, and will be available as a Day 1 release on Game Pass. Stay tuned with us for more details and updates on Bethesda's upcoming Sci-Fi RPG.