Solo video game developer Napat Saeung, founder and head of Mystic Clockwork Studio has revealed that Exil's Kickstarter campaign will officially launch later in May.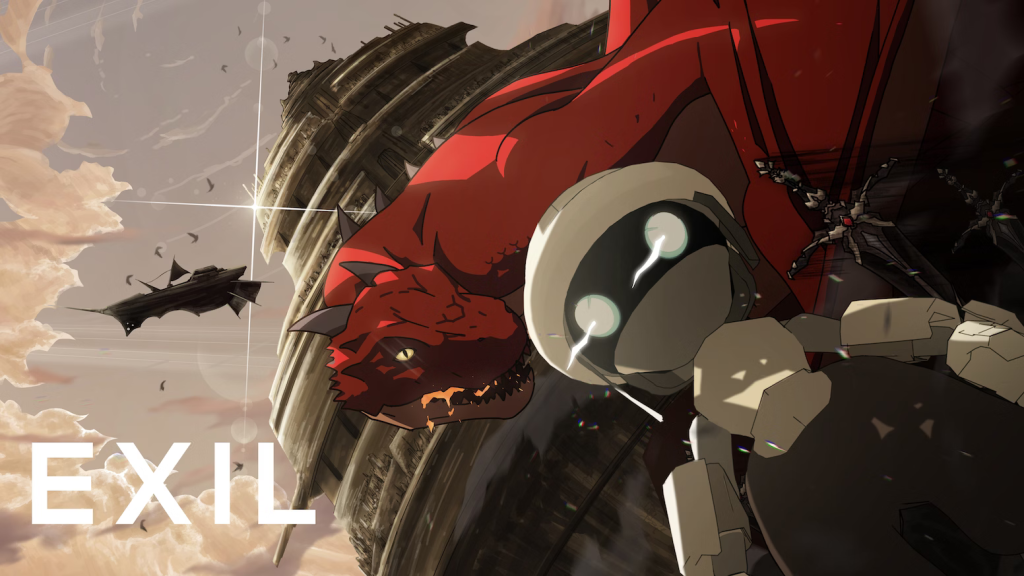 Exil, the upcoming and anticipated anime-styled Metroidvania developed by Mystic Clockwork Studio, has officially announced its Kickstarter campaign's release month.
The announcement of the crowdfunding campaign's debut had been floating about for a while. Among other things, the developer has already hinted in previous tweets that a major announcement was on the way.
Now, it's official. The game's Kickstarter campaign will launch later in May.
"I've been solo developing Exil for over five years without a publisher or funding," says Napat Saeung, the game's solo developer.
Exil has already attracted a significant audience, capturing the interest of many fans of the indie gaming scene, particularly the Metroidvania genre. More than 2500 people (to far, 2539 people) are waiting for the Kickstarter campaign to officially launch.
First revealed in September 2022, the game is going through a complex and defined development, with regular updates on Mystic Clockwork's official Twitter account.
Among them are the April's game updates, which focused on cleaning up the gameplay and improving it with more coordinated and reactable attacks.
The developer routinely updates Mystic Clockwork's Twitter profile with news, updates, gameplay footage, cutscenes, animations, stunning environments, and some goodies that hint at the sound design.
What is Exil?
Exil is an anime-styled, post-apocalyptic Metroidvania created by solo developer Napat Saeung.
Saeung is a bright and imaginative young developer. He possesses a unique combination of digital art talent, programming skills, and originality. And he has a lot of game development experience: 8+ years of art, 6+ years of programming, and 5+ years of Unity experience.
Exil is inspired in part by Cuphead's artistic vein and visuals, with an eye toward anime's appealing design and style. The game's developer describes it as "an epic Anime-Cuphead Fusion Metroidvania."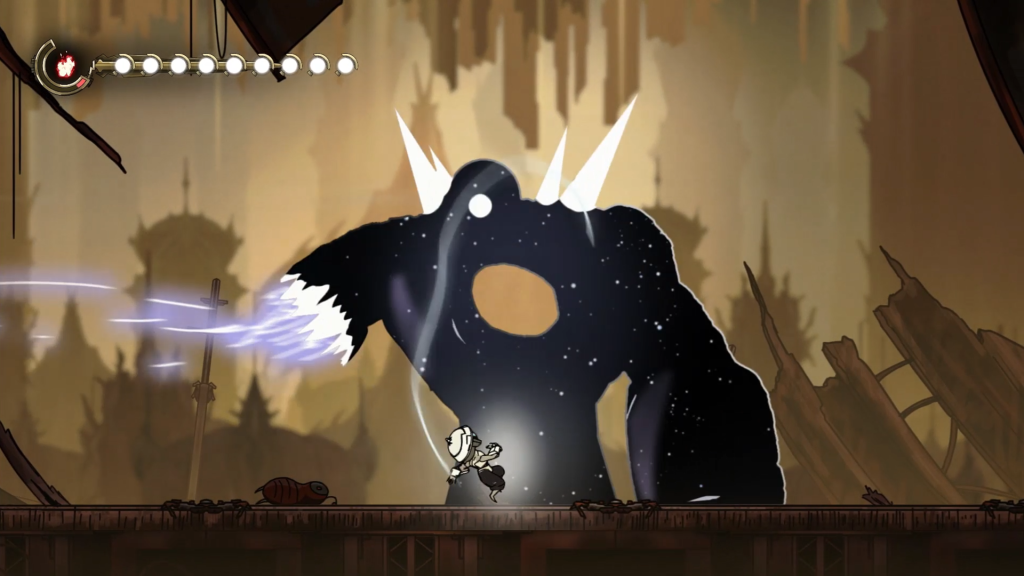 Hollow Knight is another major source of inspiration in terms of game design and level progression. We'll see if the inspiration for Team Cherry's game is limited to game mechanics or extends to the game's overall graphics.
Exil takes place on a beautiful but tarnished world where humanity has wiped out in a catastrophic war. What remains are the robots and androids on the floating islands caused by the destruction of the war. What path will the robots and androids take in a world without their masters.
Here are a few key features to look out for:
A Vast, Interconnected, and Desolate World – Explore the rich, vast, atmospheric world filled with massive dungeons, complex cities, and excotic biomes. Enjoy a diverse range of hand-painted environments, seamlessly woven together into multiple mega-floating islands. And relish in your adventure through the punishing but rewarding post-apocalyptic world of Exil.
Masterfully Composed Score – Kenichiro Suehiro, best known for his music in Re:Zero, Goblin Slayer, and Fire Force, joins to bring life to Exil with his stellar, soul-gripping orchestral score!
Action-Packed Fights – The tight and fluid controls are easy to learn, but hard to master. Switch through an arsenal of ability loadouts that are unlocked as you discover the unknown and fight overwhelming hordes of enemies and formidable bosses.
Exquisitely Crafted Story – Challenge yourself to piece together fragments of this epic, multilayered story of Exil. Inspired by masterpieces such as NieR:Automata and Attack on Titan.
The developer also reminds us that the Exil OST, composed by master Kenichiro Suehiro, will be included in the game only if certain Kickstarter milestones are met.
I won't say much more than that Exil is one of the video games I'm most looking forward to. And, without giving too much away, I can say that it is one of the most visually appealing and artistically pleasing Metroidvanias I've seen in a long time.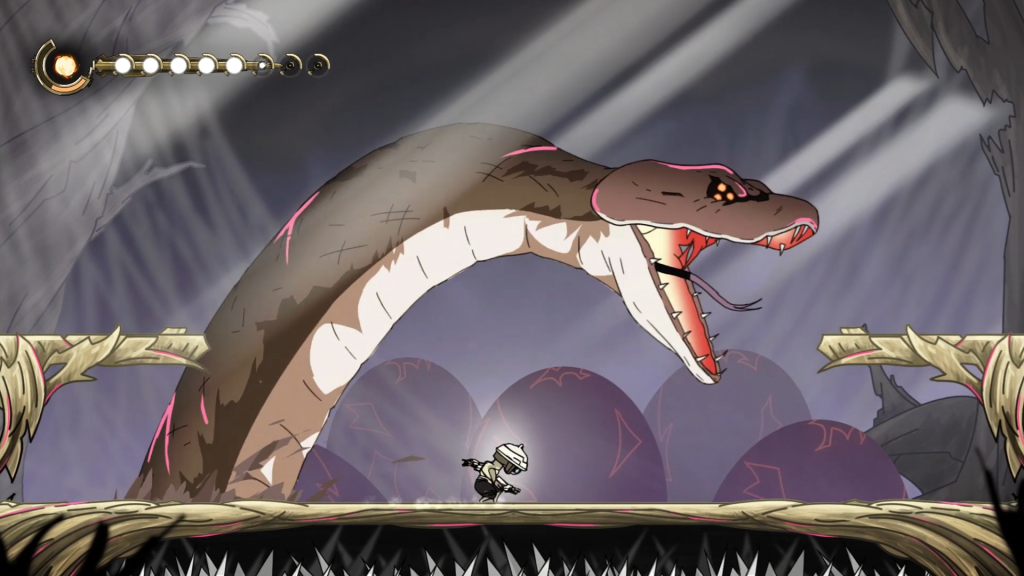 But, since you've come this far, don't you want to learn more about the game?
Check out our first in-depth look at Exil to find out everything you need to know about this upcoming title.
And if you want to stay up to date on the game's Kickstarter campaign, be sure to follow us.
That's all for today. Talk to you soon.