Let's take a look at the main features of Mystic Clockwork Studio's new video game inspired by Hollow Knight and Cuphead.
I've always wondered how difficult it is for a developer to leave an indelible mark on the minds of players with a project that combines captivating aesthetics, one-of-a-kind artistic design, and challenging gameplay. And I am confident that Exil has what it takes to integrate such a wide range of elements into a single ambitious production.
Mystic Clockwork Studio created this enchanting anime-style post-apocalyptic Metroidvania. A project that combines the richness of a ruined world with a distinct and refined artistic and creative style. A fantastic fusion of the worlds of video games and anime!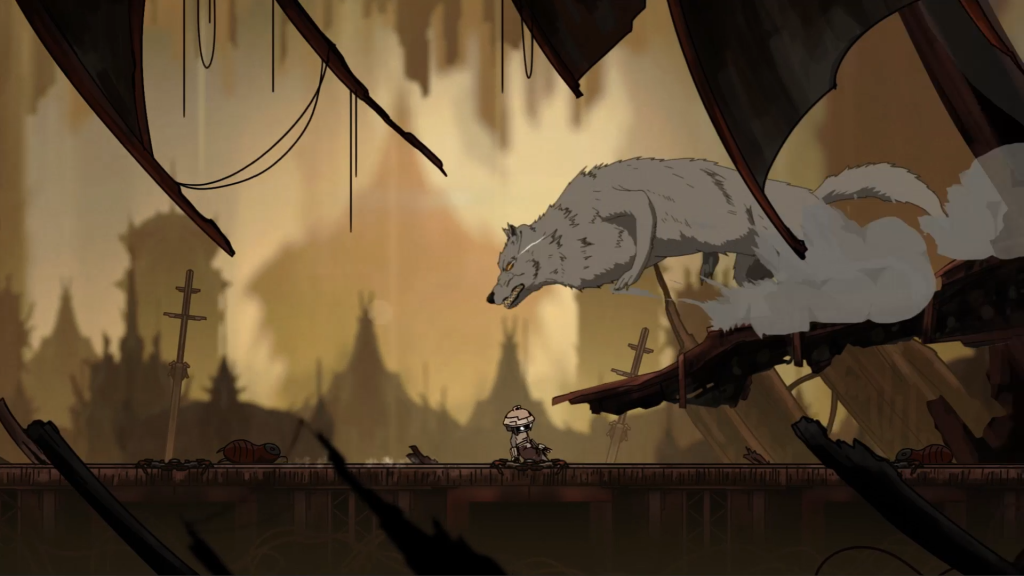 On October 7, 2022, the first trailer was officially out, heralding the project's Kickstarter Campaign, expected in 2023. Exil was an instant hit on social media, receiving a wild response! Over 1700 people have saved the project to their "wishlist" in order to support it when the crowdfunding campaign launches.
Despite the fact that I don't have much information about it, I will try to provide you with as much information as possible today, including some much-needed information about this production, some details about the development process, and other intriguing facts about Mystic Clockwork Studio's upcoming video game.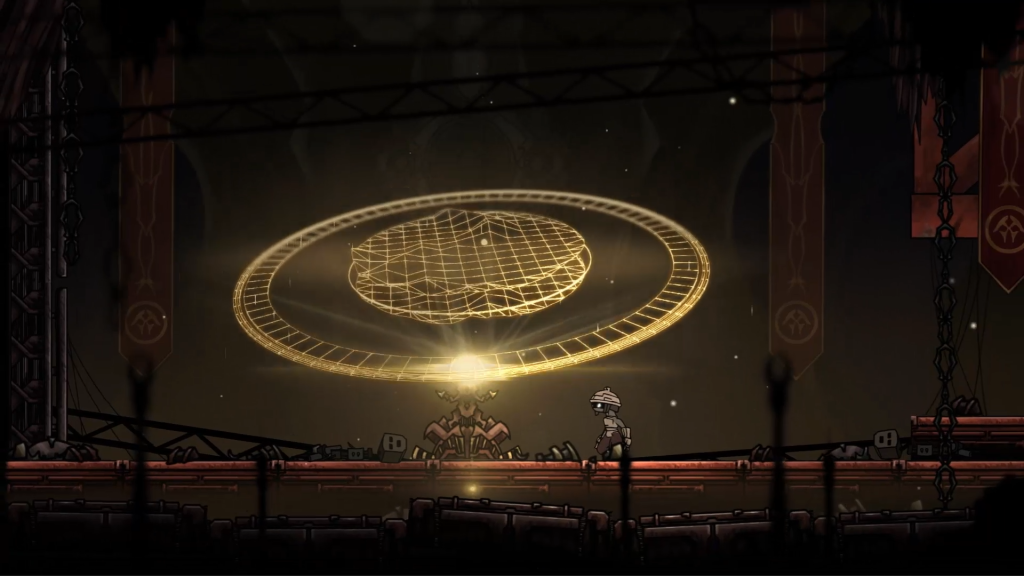 As a result, I invite you to read the entire article without skipping any of the information that I will reveal to you. You won't be sorry!
A magnificent and tarnished world
Exil's narrative sector introduces us to a nuanced, mysterious, and limitless world that collapsed as a result of a bloody war that annihilated mankind. A post-apocalyptic scenario in which only androids and robots have survived.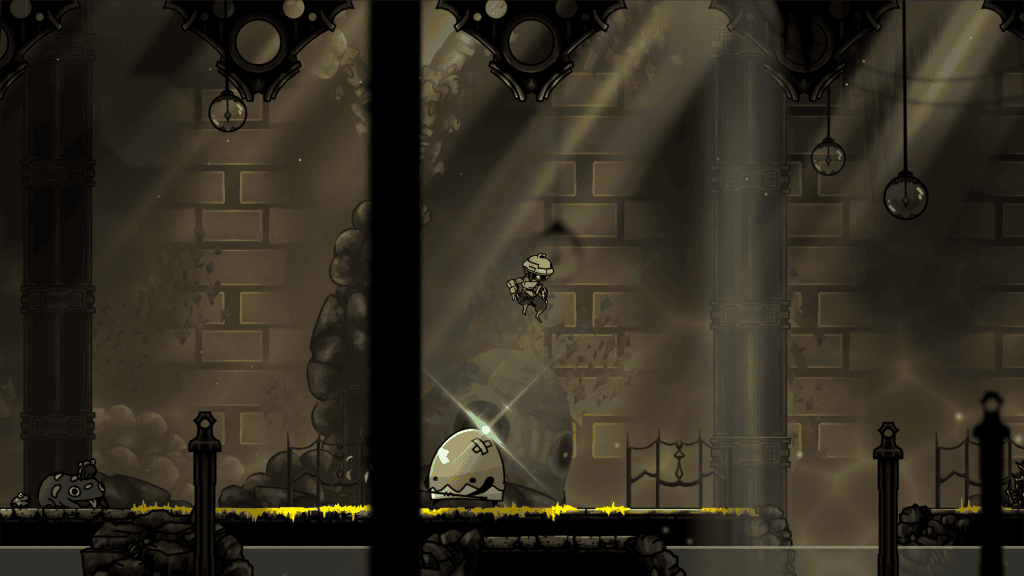 A breathtaking hand-drawn ruined world in which the long battle between darkness and light appears to have yielded a victor. The light of hope is gradually fading, and darkness threatens to take over. So, how do we get out of this wild and apocalyptic dimension?
I don't have enough elements yet to speculate on the lore, but I can investigate the game world and tell you about the extraordinary creatures that inhabit it, or I can look into the protagonist and his abilities. In short, I have a lot to tell you!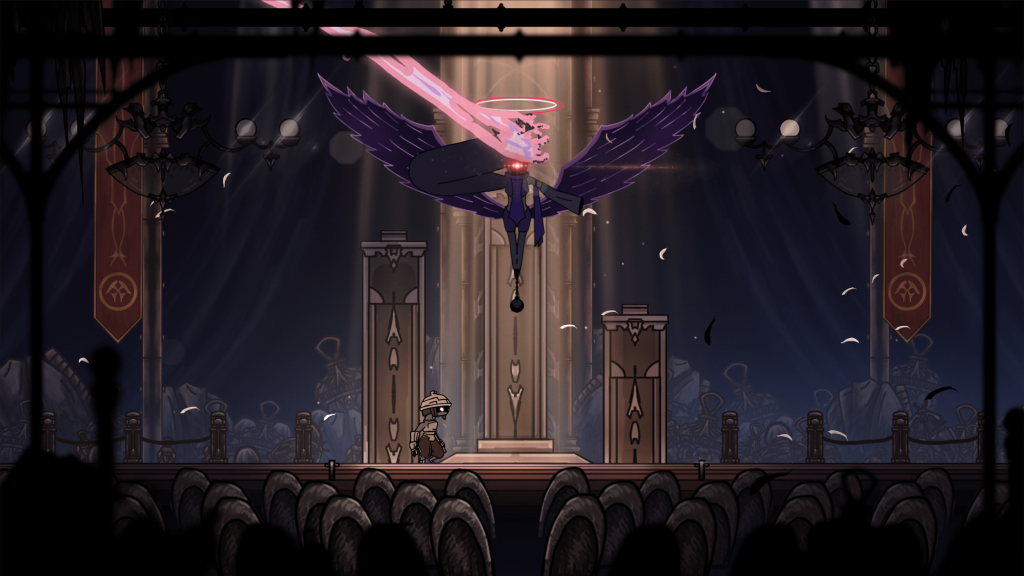 It's unclear what modes of transportation we'll have or how free we'll be to explore the map, but Mystic Clockwork Studio has revealed that the game world will be massive, interconnected, and full of intriguing areas like dark underground areas, complex cities, floating islands, and exotic biomes.
However, the appearance of a massive winged sailing ship may have already provided us with a first important clue as to how we can move around the game world to reach otherwise inaccessible areas. Unfortunately, we don't know when we'll be able to obtain it or if it'll be the only mode of transportation available to us to circumnavigate Exil's world.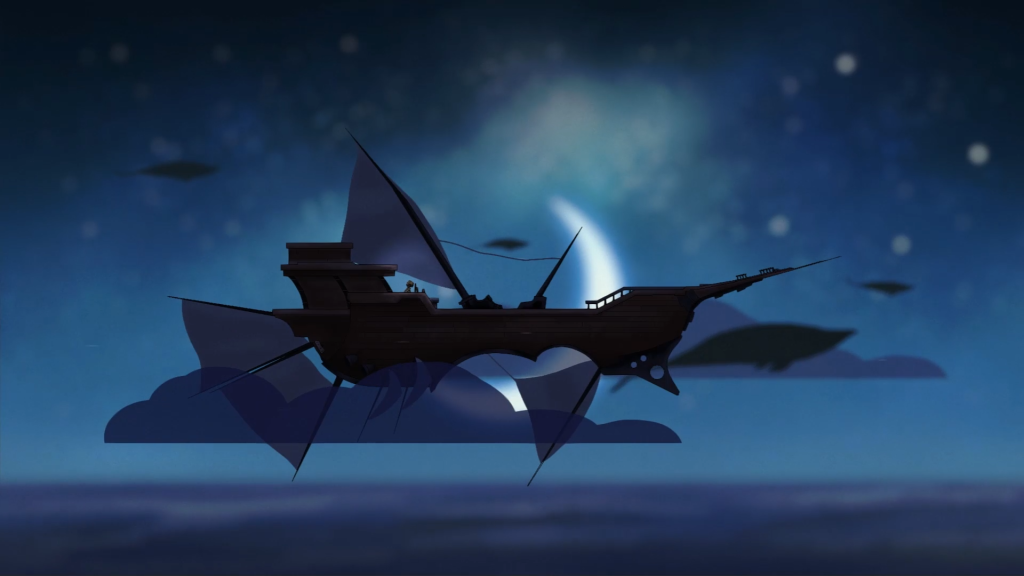 The creatures shown in the trailer are just a taste of what will be a large bestiary full of epic creatures that will differentiate each area from the next. We'll have to avoid razor-sharp wolf claws, scorching dragon flames, and even a horrifying and gelatinous entity resembling an ectoplasmic creature, not to mention the environmental damage!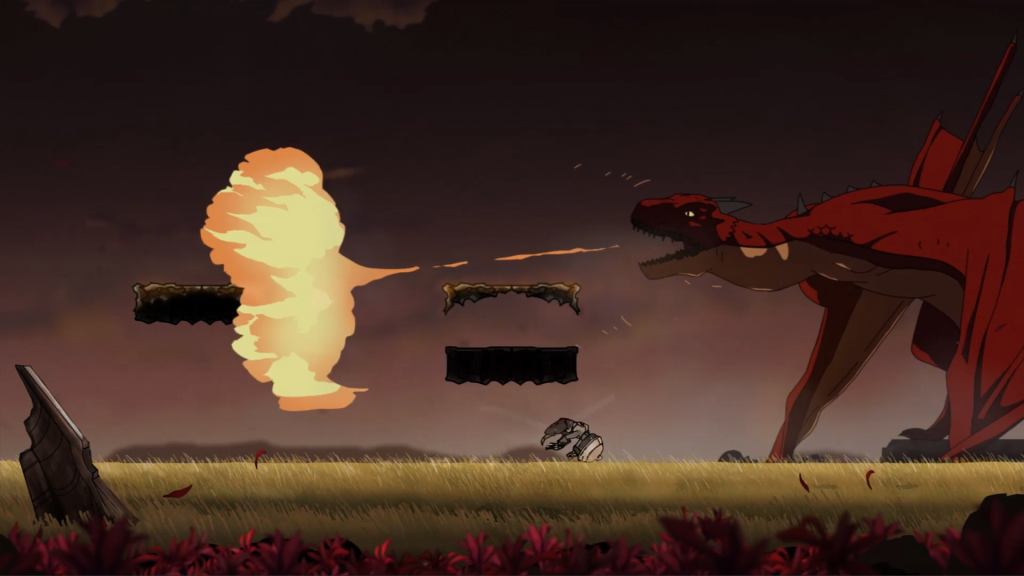 The combat system will be simple to learn but challenging to master. Everyone will be able to develop their own fighting style, perfect their skills, and use them to defeat their opponents. You will frequently die in horrible ways or collapse into the void, but don't worry! In fact, learning from your mistakes and thoroughly studying the settings will be essential in order to uncover the secrets of the powers at your disposal.
You can unlock amazing abilities such as double jump and a wide-ranging energy shockwave to help you navigate hordes of enemies and deadly traps.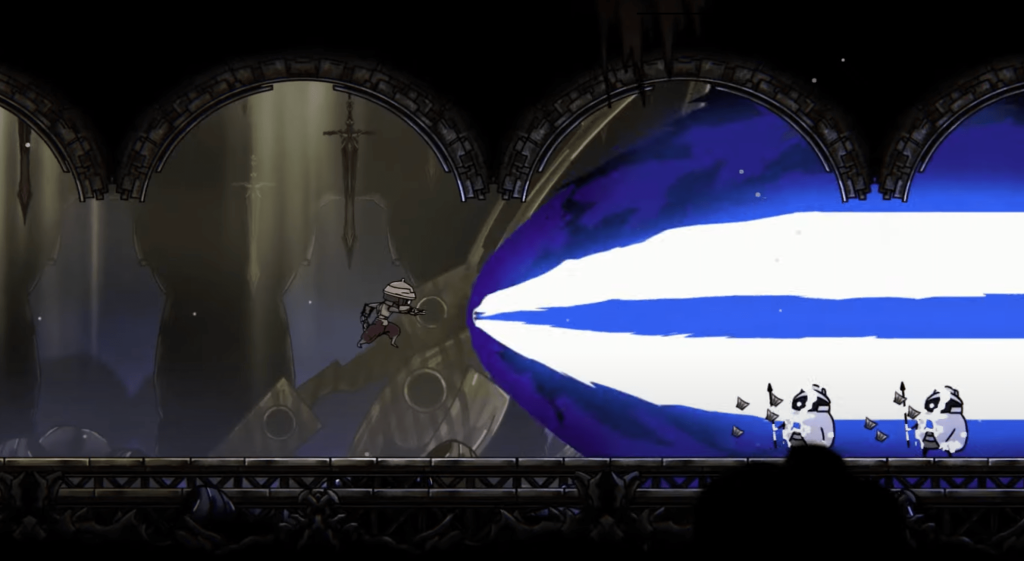 One game detail that remains unclear in Exil is the role of the benches. Hollow Knight requires this component not only as a simple respawn point, but also to modify the charms equipment slots and perform a series of very useful and pleasant actions before returning to the road.
Will it be a similar ploy, or will it be a similar game mechanic with an entirely new way that introduces significant innovations?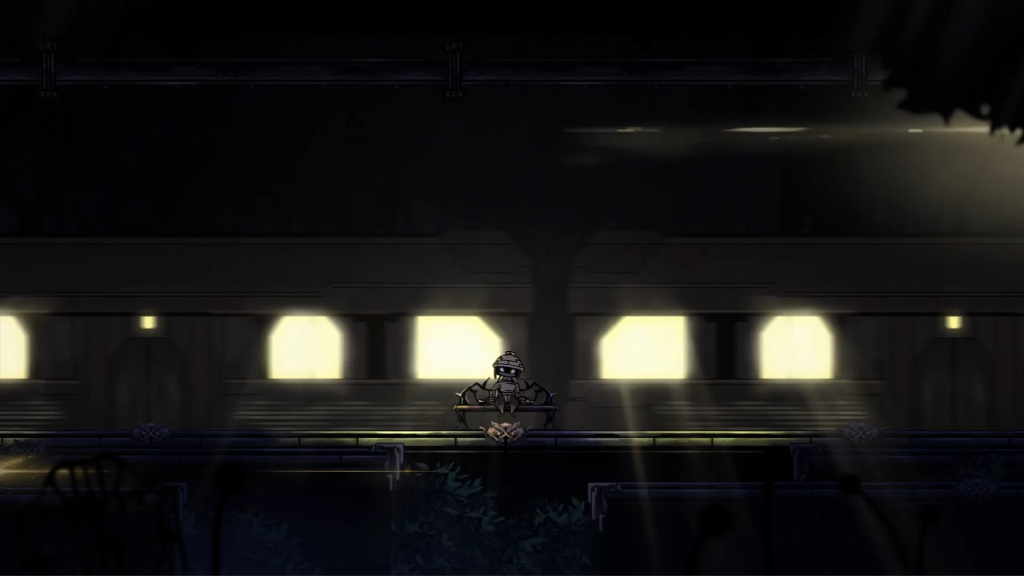 We won't have limits to fighting, exploring, and escaping the enemy's clutches! The narrative sector will not have an explicit revelation but the player must piece it together from the available fragments. Collecting information about locations, interacting with extravagant NPCs, and frequently reading the diary are the best ways to learn about the mysterious world of Exil.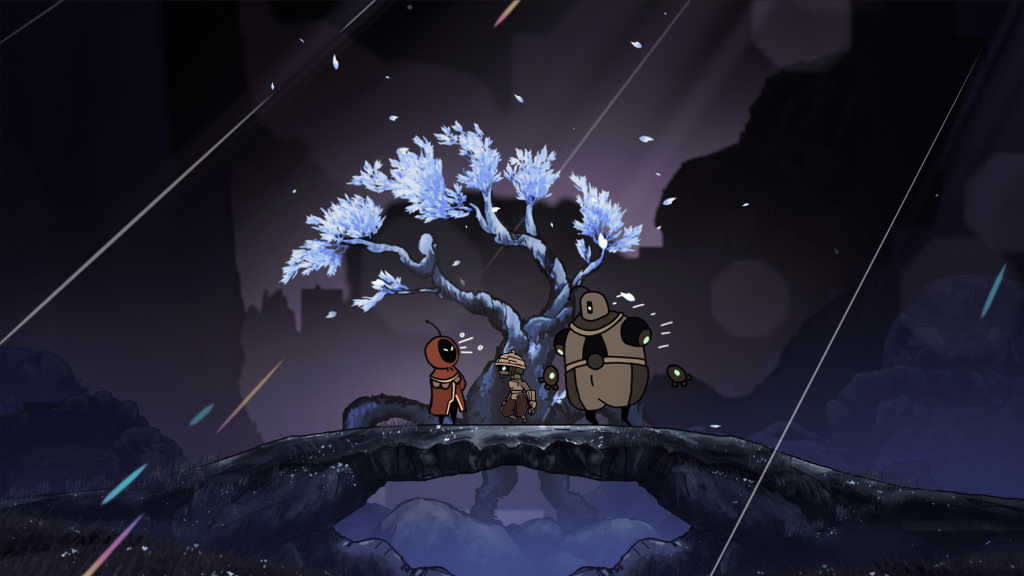 In terms of the protagonist's characterization, I don't want to go too far in articulating improbable theories that I can't verify or prove with certainty. Our hero's appearance may resemble that of an ancient android who survived the conflict. As a result, a survivor who has honed the arts of war, survival rules, and powerful mystical abilities miraculously escaped the apocalypse.
A talented sole developer with exceptional skills
The new Mystic Clockwork Studio project exemplifies how art, creative inspiration, with a style combined to create a one-of-a-kind and high-quality video game that has nothing to envy other productions.
Napat Saeung is the creator and developer of .Exil A true one-man-band who uses all of his studies and knowledge in the artistic field and as a programmer to create an aesthetically splendid and very multifaceted video game in its playful composition, without sacrificing a great depth of game world.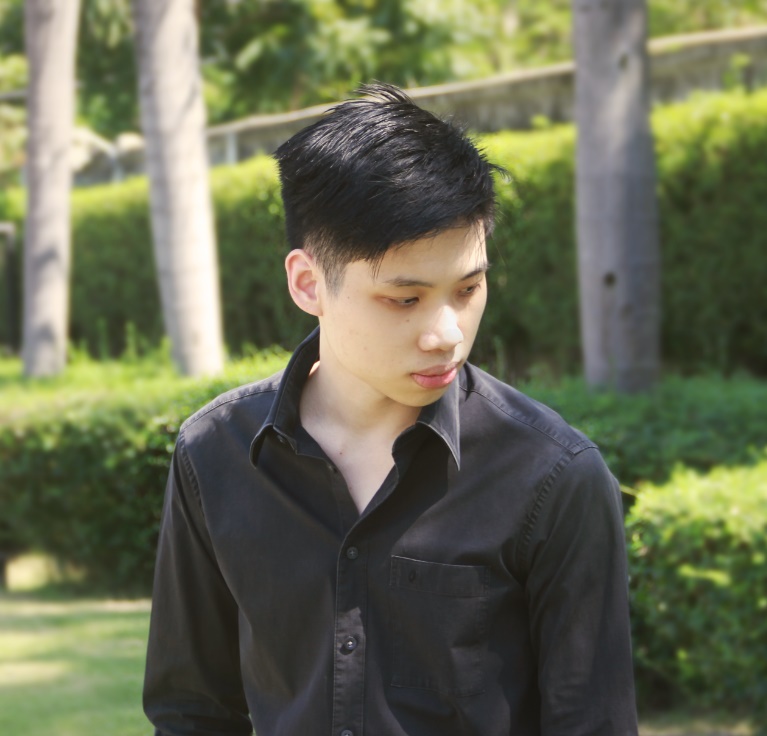 His ability to balance digital artistry, great programming skills, and immense creativity is one of his most expressive qualities. Napat has extensive game development experience, including 8+ years of art, 6+ years of programming, and 5+ years of Unity experience.
Exil's Kickstarter Campaign is just one of many opportunities to break into the gaming industry. A critical opportunity for him to present his project and understand how the development process will proceed. The talent of Napat Saeung is pure and crystalline; he is an artist who isn't afraid to get involved. And I'm sure his extraordinary qualities will astound you as well!
Many productions influenced the developer in the creation of his game, beginning with the narrative sector, which was inspired by Attack on Titan and NieR: Automata.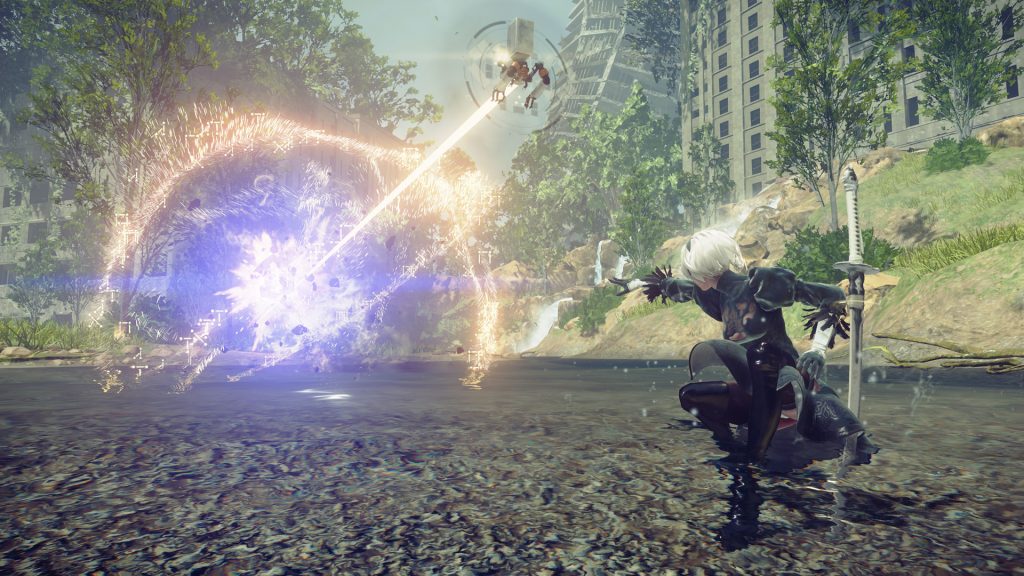 Although Exil always maintains its own and distinct style, there are some interesting affinities with Hollow Knight in the atmosphere and composition of some game settings that recall an ancient kingdom in ruins.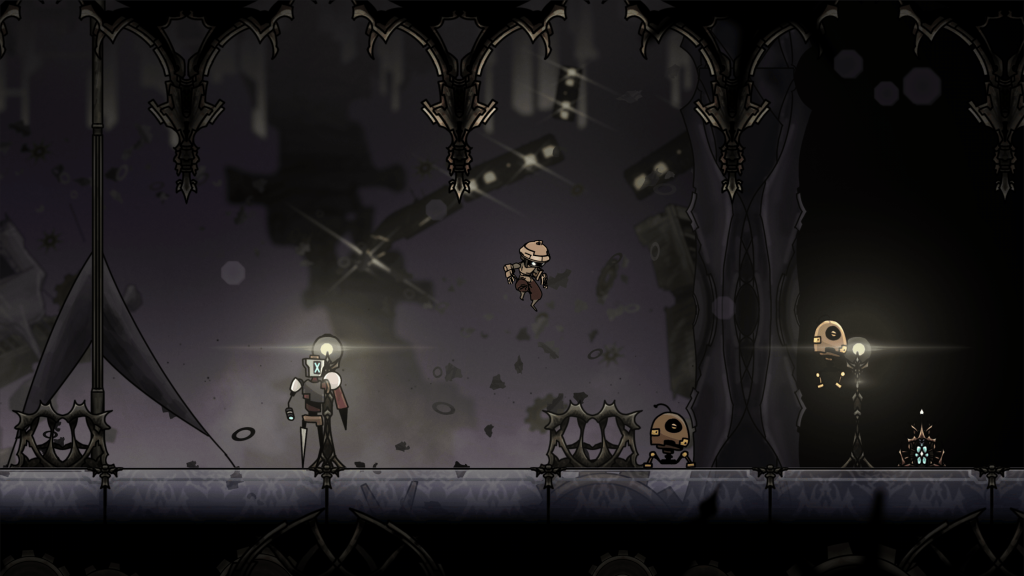 However, it has not yet been revealed how much Cuphead influenced Napat in the development of his game, even though there are many elements that we could consider, such as the level design and impeccable gameplay with decidedly frenetic rhythms, as well as an important symbology and a truly unique style.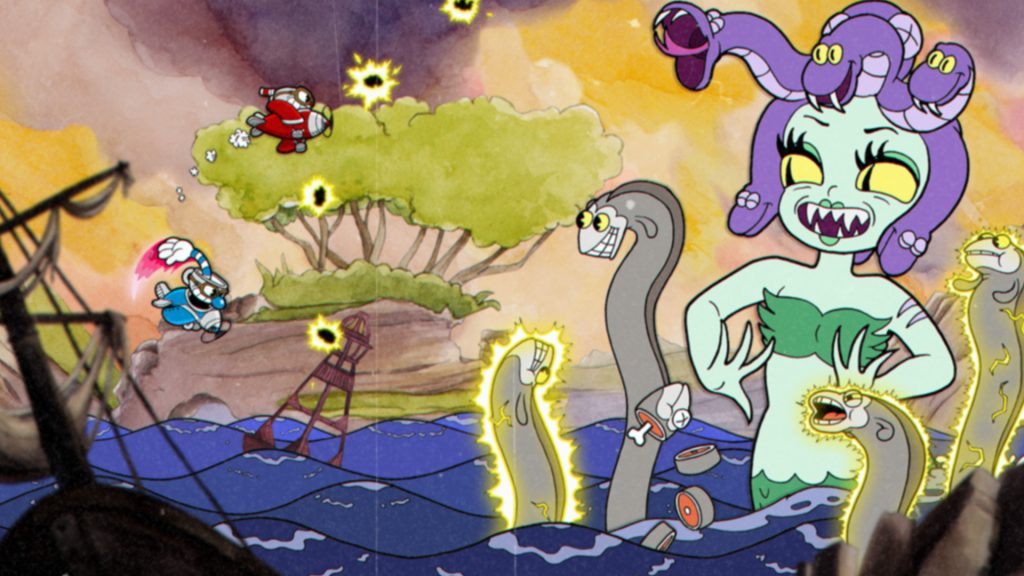 Kenichiro Suehiro will compose the entire soundtrack if the Kickstarter Campaign reaches certain milestones.
Kenichiro's career is self-explanatory. An incredibly prolific composer and arranger who began juggling various musical instruments at a young age. To date, the Japanese composer has created stunning soundtracks for popular films and anime, such as Re:Zero, Goblin Slayer, and Fire Force.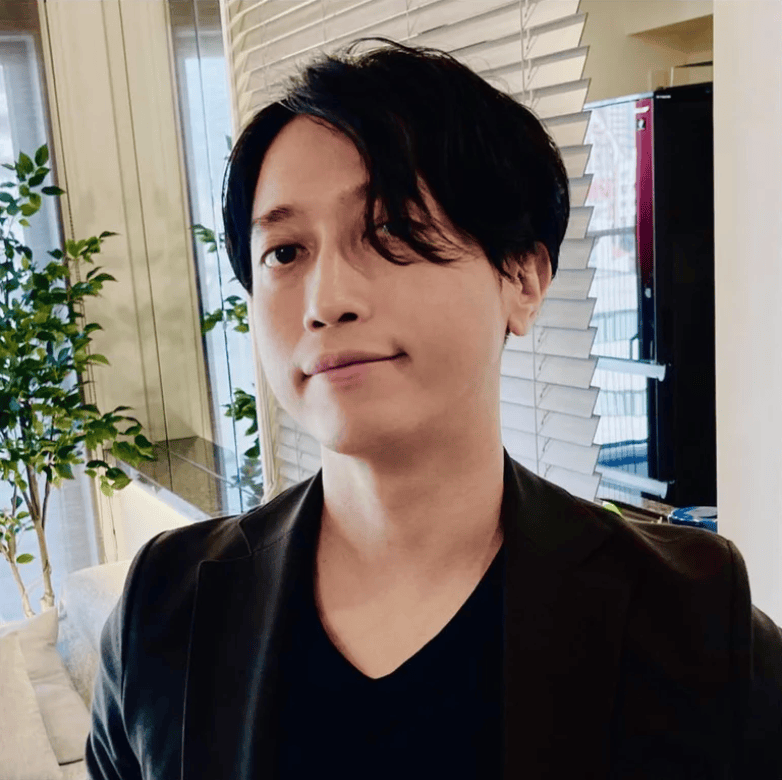 Kenichiro has over 16 years of experience as a composer, with songs and works that have achieved phenomenal success in the entertainment and anime industries. The current collaboration with Netflix is just one of many accomplishments for a composer of his caliber. His involvement in the project would elevate what is already a very ambitious and unique production, making the soundtrack a small pearl.
I hope that this collaboration between these two artists comes to fruition in every way. The trailer has already shown us a brief preview of Napat and Kenichiro's collaborative work, which immediately struck me both from an aesthetic and artistic point of view, as well as for the enthralling atmosphere that the Japanese composer's enchanting notes manage to instill.
What do we know so far?
The crowdfunding campaign will be an important step in the project's future plans. A starting point for determining whether or not Napat Saeung's goals will be met. I'll keep you updated as soon as I have more concrete information and a Kickstarter launch date for the project.
Exil is currently scheduled for PC release, with future plans for Nintendo Switch, Playstation, and Xbox if certain goals are met. There's no yet a release date announce for the game, but I believe it will not be available before 2024-2025, though I'd wait for official confirmation from the developer first.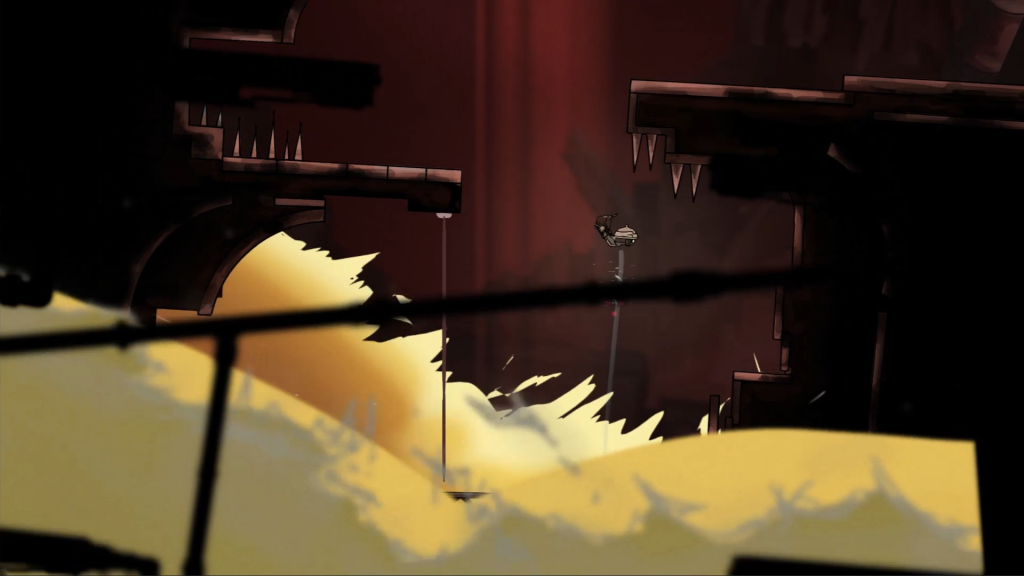 What I can tell you is that Exil is a production that has captivated me from the beginning and for which I have high expectations, both in terms of concept and for this intriguing relationship between video games and anime. The gameplay structure appears to be very fluid and refined, with a solid technical sector and a narrative that will be revealed gradually.
The dangers appear to loom from all sides, and the game areas, which are articulated, wide, and full of facets in perfect Metroidvania style, will make exploration even more engaging and stimulating, exactly how I like it.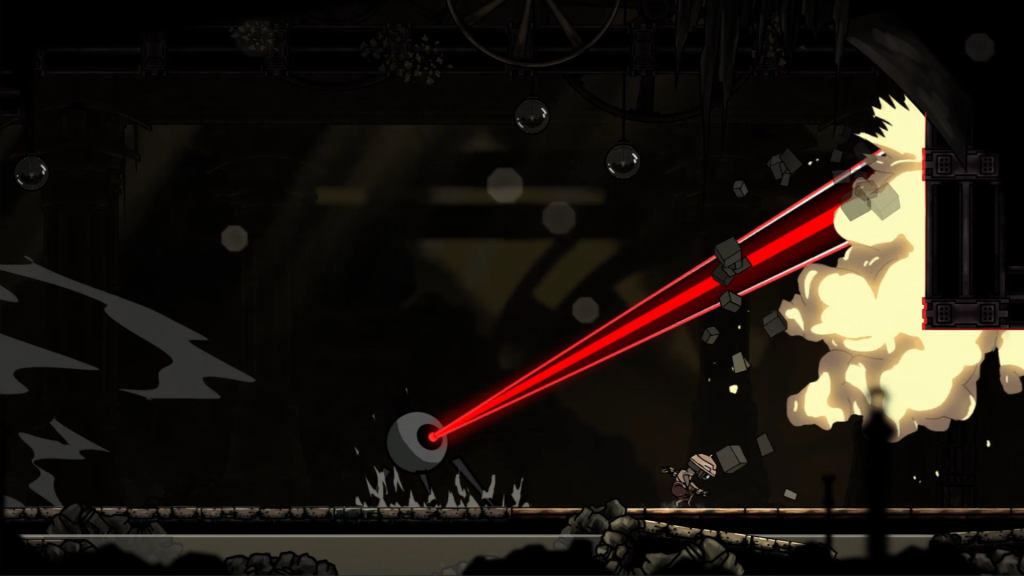 The only thing you can do right now is wait, keep up with the developer's official profiles, and follow us!