At Gamescom 2023, Chris Darril and Little Sewing Machine, in collaboration with Meangrip Game Studios and publisher Just For Games, introduced, for the first time, a fascinating and impressive pre-alpha footage of Bye Sweet Carole, the upcoming eerie and unsettling Disney-style platform adventure planned for release in 2024.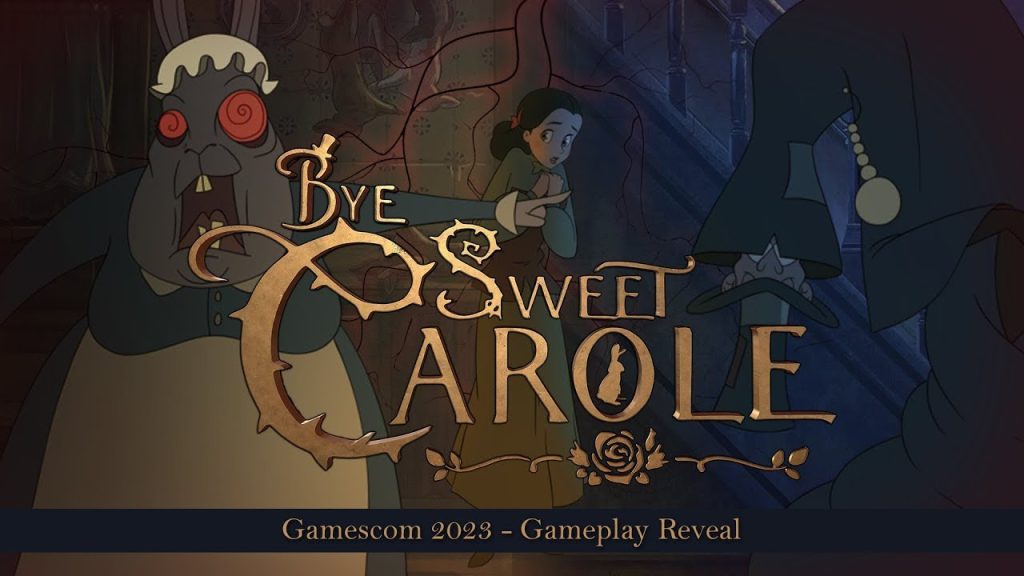 This is quite possibly the day that many of you have been eagerly awaiting for. During the annual Gamescom event, behind closed doors, the long-awaited gameplay of Bye Sweet Carole was unveiled for the very first time.
For those who might need a refresher or would like to take a step back (by the way, you can find our main coverage on the game here), we're talking about the upcoming breathtaking and eerie all-Italian Disney-style interactive adventure, conceived by the creative mind of Chris Darril (creator of the Remothered series) and currently under development at Little Sewing Machine and Meangrip Game Studios.
Finally, the developers have chosen to fulfill the desires of numerous enthusiasts and fans, ourselves included, by presenting a pre-alpha version of Bye Sweet Carole's in-game footage. So, without further ado, let's delve into the trailer and discover what they have unveiled.
What on earth is happening at Bunny Hall Orphanage?
As reported by the developers and the publisher, Just For Games, the version showcased is an early pre-alpha in-game footage. Therefore, final assets and voice acting will be added at a later stage.
Since our very first interaction with Bye Sweet Carole, we had already talked how the title's aesthetic aspects left us astonished, and how the meticulous care for the hand-drawn style and animations was truly remarkable. The gameplay trailer seems to confirm these initial impressions, offering a brief glimpse into the unsettling and oppressive ambiance of Bunny Hall orphanage, the primary stage and main macro-area, alongside the kingdom of Corolla.
The trailer provides an interesting first look at the gameplay of Bye Sweet Carole, with specific emphasis on the platforming sections and the protagonist Lana Benton's unique ability to transform into a sweet alter ego—a bunny. Naturally, this distinctive transformation ability will allow Lana to continually reshape her form, opening up new gameplay solutions while also exposing her to various risks, including heightened vulnerability.
We also took a more in-depth look at the characters of Bye Sweet Carole, including Lana's endearing and faithful companion, Mr. Baesie, an intriguing partner with a unique ability to shrink in size, a skill that will significantly aid the main protagonist in solving environmental puzzles and overcoming various in-game challenges.
Furthermore, the gameplay trailer introduced us to the first two of the many treacherous enemies that Lana will encounter in the game.
The gloomy and old 19th-century Bunny Hall orphanage will harbor some of the most unsettling, deranged, and spine-chilling creatures ever crafted by Chris Darril. Among them the sinister and ruthless Ms. Fisherin (voiced by Lani Minella), the uncontrollable rabbit-like cook from Bunny Hall. She's steadfastly accompanied by her blood-stained hammer, which she wields to cut, tear, drain, and slaughter anything that doesn't meet her approval. It's wise to keep your distance from her, especially when she's near the stoves.
In this trailer, we also had the opportunity to witness the chilling dark powers possessed by Mr. Kyn, known as "Old Hat," who seems to embody the main villain in Chris Darril's dark fairy tale. What truly struck us wasn't just his remarkable speed of movement, but his unreal ability to manipulate reality by adopting the guise of anyone he desires, whenever he pleases, all without our awareness. In the trailer, we see him assuming the identity of the student Vicky, until he grows weary of playing his role and decides to revert to his original form.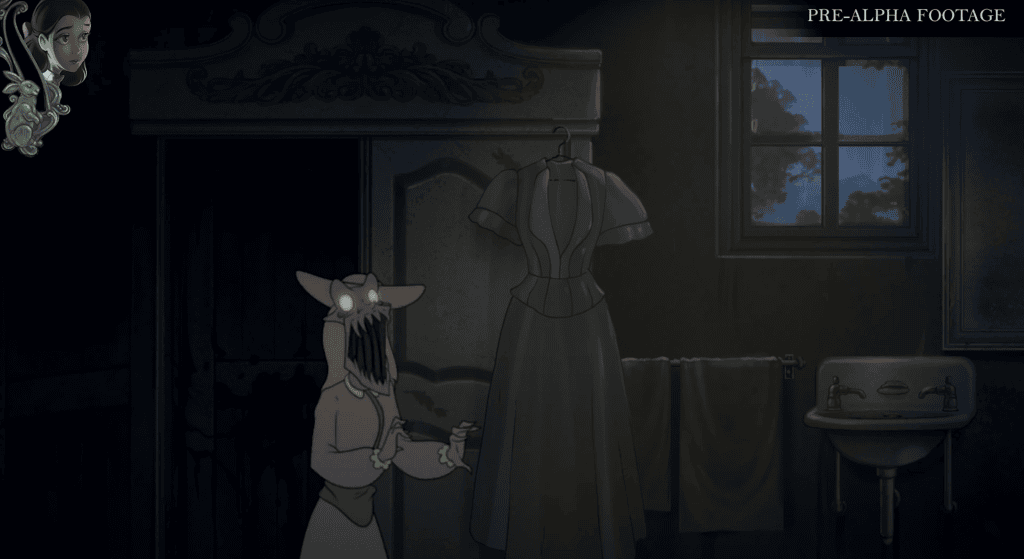 We also want to emphasize the noteworthy sound design and the atmospheric, suspenseful musical rhythm that the developers conveyed to us through this in-game footage. It truly sent shivers down our spines. While we had no particular doubts about it, the unsettling ambiance typical of Chris Darril appears to be fully embodied in this Bye Sweet Carole.
Naturally, even after this initial gameplay reveal, there's still much more we'd like to see and discuss with you, but we'll wait for the right moment to do so. In the meantime, we can confirm our extremely positive initial impressions of the title and our expectations, which remain notably high.
Bye Sweet Carole is coming for PC, Nintendo Switch, PlayStation 4, PlayStation 5, Xbox One, and Xbox Series X/S in 2024. Stay tuned with us for new updates and details about the title and to not miss any upcoming news.