From the brilliant and artistic mind of Chris Darril, in partnership with the publisher Just For Games, comes Bye Sweet Carole, an unsettling thriller adventure that nods to animated Disney productions, with a spine-chilling dose of horror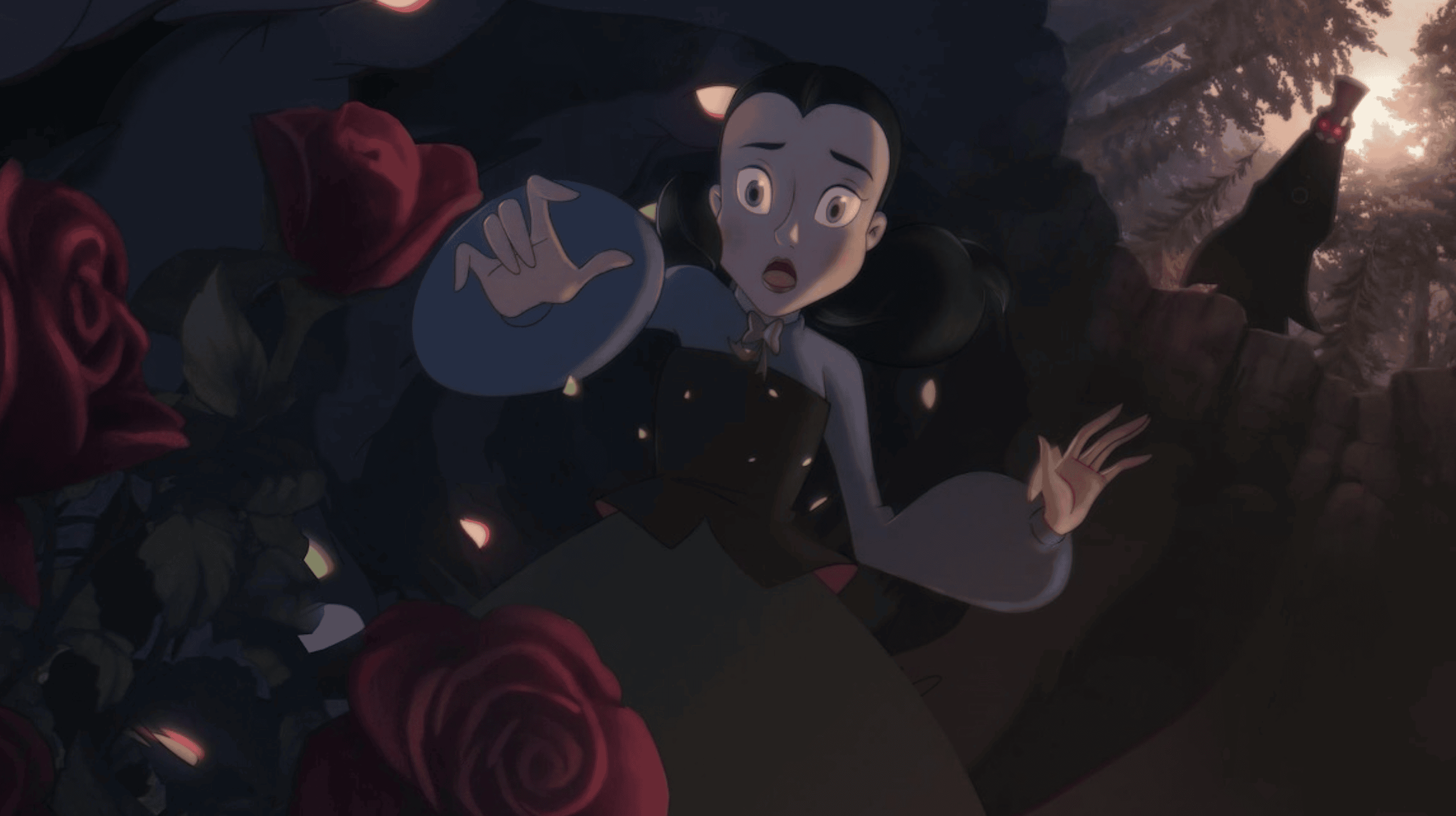 Bid farewell to the serenity of Disney's animated movies, their carefree innocence, their idyllic and bucolic settings, and the notion of living happily ever after. From now on, only horror shall reign. Bye Sweet Carole is the upcoming horror-style grim thriller video game born from the creative mind of Chris Darril, currently under development by Little Sewing Machine and Meangrip Game Studios, and published by Just For Games.
First unveiled in late 2021, Darril's chilling new adventure took a more comprehensive form at the Guerrilla Collective Showcase 2023. There, the developers tantalized audiences with an intriguing cinematic trailer, teasing some captivating details about the game's narrative.
Drawing inspiration from the greatest animation movies, Bye Sweet Carole is planned to release in 2024 on PlayStation 4, PlayStation 5, Nintendo Switch, Xbox One, Xbox Series X/S, and PC.
So, horror enthusiasts, are you ready to experience an incredibly inspired adventure, with dark, chilling, and spine-tingling tones, spiritually connected to the fairy tales of old but with an unprecedented twist? Well, if the answer is yes, get comfortable and join us today!
Chris Darril: An all-round Artist
Before we dive into all the details about Bye Sweet Carole, wouldn't it be worthwhile to get to know the creative mind behind the project?
We're talking about none other than Mario Christopher Darril Valenti, or simply Chris Darril, a brilliant and exceptionally talented artist, writer, and Game Director from Catania (Italy). Since childhood, Chris has been an enthusiast arts lover, with a great passion for the world of cinema and video games.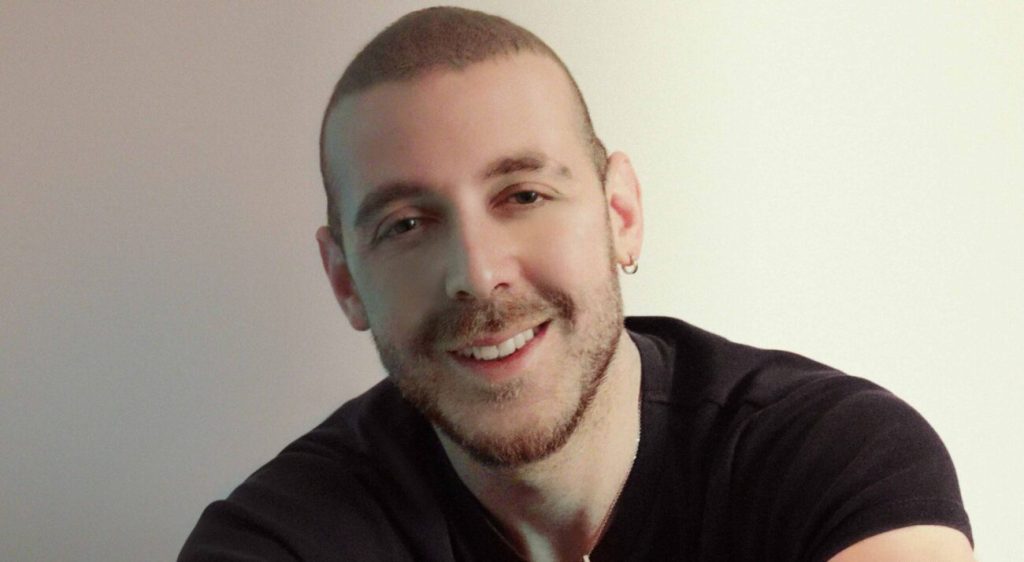 Passionate about Disney masterpieces from an early age, Darril took his first steps in the artistic field at the tender age of 4, attempting to create an animated movie. In the following years, he progressively gravitated towards the video game industry, giving birth to Remothered, a project aimed at paying homage to cult video games like Silent Hill (by Keiichiro Toyama) and Clock Tower (by Hifumi Kouno).
Furthermore, the artist himself has never hidden his predilection for the horror-thriller genre and unsettling stories, as evidenced by his impressive portfolio and extensive experience in video game development, with over 16 years of experience and more than 30 award nominations. Among these nominations are notable recognitions such as the "Game of the Year" award for Remothered: Tormented Fathers at the DStars Awards and the game's nomination for "Best Writing in a Drama."
We're talking about an artist with excellent qualities and skills, who is making an extremely positive and significant contribution to the video game scene in Italy. First with the outstanding success of the Remothered franchise, until 2021, the year when he founded Little Sewing Machine, the new indie company of which he is the Founder and CEO.
Keiichiro Toyama himself paid tribute to Darril with these admiring words:
"…One of the best artists I've ever met…It would be wonderful if we could do something together someway."
Who is behind the development of Bye Sweet Carole?
Although we didn't mention it earlier, Bye Sweet Carole will be a video game entirely "Made in Italy," developed by two Italian indie companies, Little Sewing Machine and Meangrip Studios, under the careful supervision of Little Sewing Machine's head, Chris Darril. Assisting him in the script is Mark Darin, serving as the Associate Narrative Designer. Mark is a former member of Telltale Games, known for his work as a writer on several of the company's video games, including The Walking Dead and Tales of Monkey Island.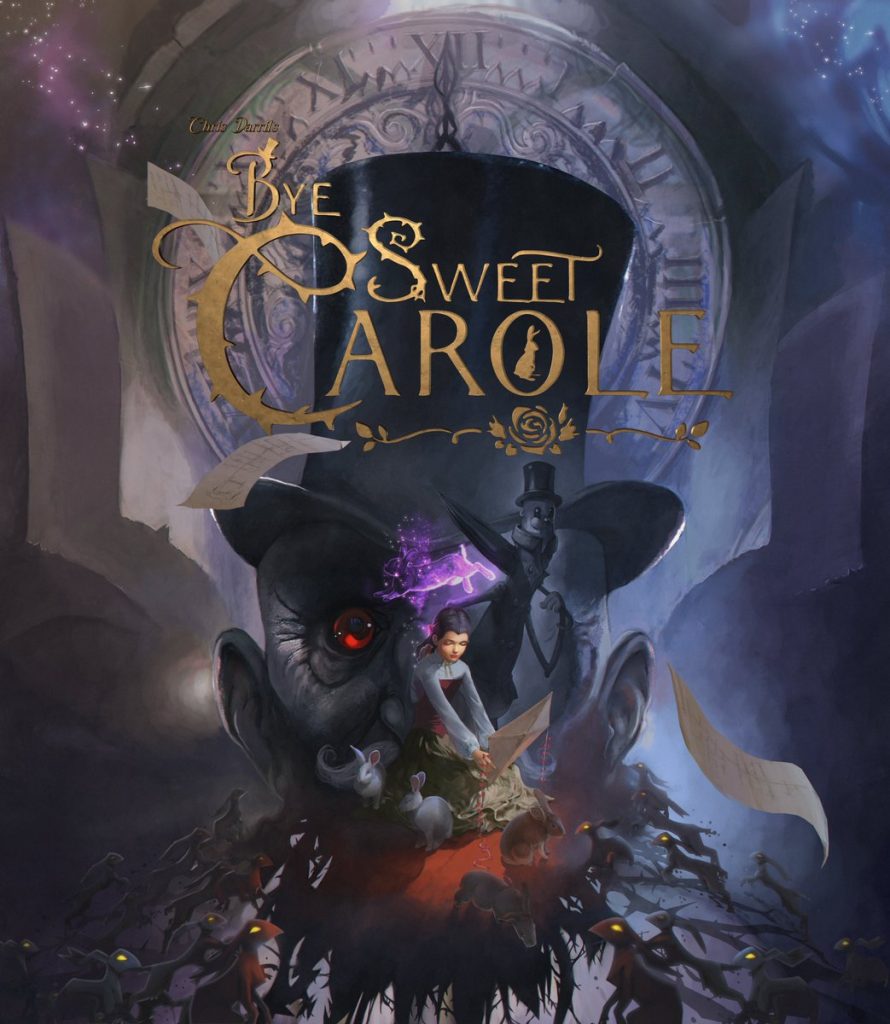 In the heart of Catania, the Little Sewing Machine is born, a young indie game studio founded by the award-winning and talented artist and developer, Chris Darril. The company is made up " by artists sewing arts in the name of art " , as the developers themselves describe it. Comprising of professional animators and video game experts, the Little Sewing Machine is a very young company with great potential, boasting names like Anthony Ingruber (known for Batman: The Telltale Series and Amnesia Rebirth) and the renowned music composer, Luca Balboni (Remothered: Tormented Fathers).
Bye Sweet Carole will be the beginning of a wide range of ambitious projects that the team will be working on, soon to be followed by two ventures in the field of animation, two films titled "My Horrible Guests" and "La Restauratrice," coming soon.
Additionally, joining as a collaborator and development partner is the team at Meangrip Game Studios, a small Italian indie game studio located in Naples. Founded in 2014 by Carlo De Rensis and Dario Sanzone, the studio consists of internal professionals and external collaborators, currently counting 12 members within their team.
Furthermore, it's worth noting their role as a publisher, contributing to the publishing of several Italian indie video games, including "Freud's Bones" by Fortuna Imperatore and "The Hand of Glory" by Madit Entertainment and Daring Touch.
The release of Bye Sweet Carole will be handled by the major publishing & distributing company, Just For Games, a French company founded in 2011 by Philippe Cohen. They are responsible for publishing some interesting upcoming video games, such as Crime O'Clock (you can find our review here), Sclash, How 2 Escape, and of course, Bye Sweet Carole.
What is Bye Sweet Carole?
Bye Sweet Carole is an interactive, creepy hand-drawn fairy-tale with strong horror undertones, heavily inspired by traditional and classic animation movies while maintaining its own dark and terrifying identity. Structurally, it is an action-adventure video game driven by an intense and evocative narrative, incorporating gameplay mechanics reminiscent of classic puzzle platformers, reimagining elements from renowned titles such as Heart of Darkness, Another World and Flashback.
An important source of inspiration for the game's concept came from the sensitive experiences of its creator and director, Chris Darril, with animation movies, including timeless Disney masterpieces like "Beauty and the Beast" and "Snow White," from which the game pays tribute through some of its in-game visuals shared by Little Sewing Machine.
What immediately catches the eye is the developers' remarkable and meticulous attention to the artistic direction and sound design of the project, which undeniably evokes the visual and auditory atmosphere of Disney fairy tales.
It is worth noting that the Little Sewing Machine team consists of skilled developers as well as excellent animators, so it is no coincidence that the cinematics and animations shine from a qualitative perspective.
Naturally, what we anticipate is Darril's trademark—that constant and typical feeling of macabre and chilling that has consistently characterized his works, particularly from an atmospheric and narrative perspective. Even though the premises in this regard already seem excellent.
Another fascinating detail we can uncover about Bye Sweet Carole is directly provided by the Little Sewing Machine team on their official website, offering deeper insights into the game: "When Disney animation meets Clock Tower and Inside."
This is a very fascinating detail that may have already revealed some interesting clues while also raising many questions about how the gameplay will be shaped. How might Clock Tower and PlayDead's Inside have influenced the development of Bye Sweet Carole? Both are titles that could have provided valuable inspiration, from the memorable atmosphere and narrative design in the case of Clock Tower, to the splendid structure of platforming and puzzles seen in Limbo. However, as of now, these are mere speculations. Who knows what surprises Darril has in store for us…
The World of Corolla
Set in the early 1900s, Bye Sweet Carole tells the eerie story of Lana Benton (Elsie Lovelock), a young girl entangled in something far greater than she could ever imagine.
Urged by the terrifying Mr. Kyn (Anthony Ingruber), also known as "Old Hat," young Lana Benton finds herself catapulted into a mysterious enchanted garden to deal with menacing and disturbing creatures. After discovering a number of letters from a certain "French," Lana decides to follow the last known trail of Carole Simmons, a girl of the same age who apparently escaped from Bunny Hall, an orphanage in the nineteenth century. The building is now infested by colony of wild rabbits able to open a dimensional portal to the realm of Corolla…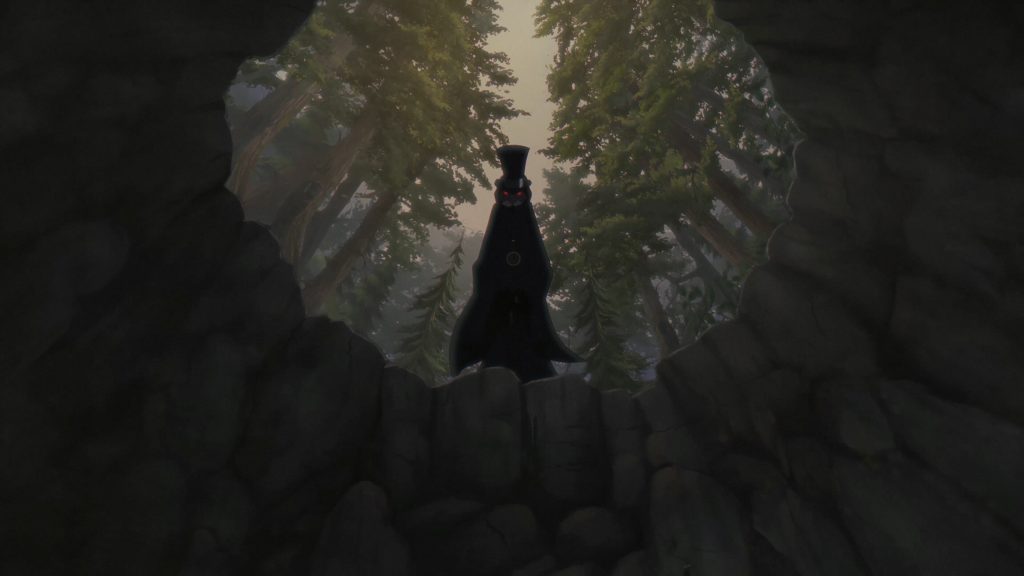 From the very first moments of the reveal trailer, the story takes on the tones of an evocative dark fairy tale. Soon, this occasionally serene atmosphere transforms into a chilling and spine-tingling narrative, narrated by the voice of Jeffrey Hedquist.
The bond between Lana and Carole appears to be one of the key aspects linked to the narrative development and the entire story of Corolla. The plot promises to be filled with mystery and suggestion, although its prominent crypticity has not allowed us to explore this aspect in depth. However, given Darril's style, it is conceivable that the storyline between the two young girls will indeed unfold in a sinister and macabre context, while also delivering a mature and profoundly touching emotional tale.
Speaking of gameplay, as of now, the developers have kept us mostly in the dark about its main components. However, there are two tiny details that have caught our attention and deserve a mention: the game areas and Lana Benton's unique ability.
What we do know is that in Bye Sweet Carole, the exploration will take place in two main macro-areas: the Bunny Hall orphanage and the magical Kingdom of Corolla. These two worlds appear to be in stark contrast to each other.
Bunny Hall is a gloomy and terrifying orphanage of horror where Carole Simmons once resided. It's an ancient 19th-century orphanage with period furniture, inhabited by the most disturbing personalities in the world of Bye Sweet Carole, including the grim staff of the orphanage, mostly consisting of characters with rabbit-like appearances. Undoubtedly, this location is perhaps the darkest and most inhospitable we will encounter in the game. Here, young Lana will have to interact, explore, and sometimes escape the clutches of her stalkers, as revealed in the in-game screenshots provided by the developers.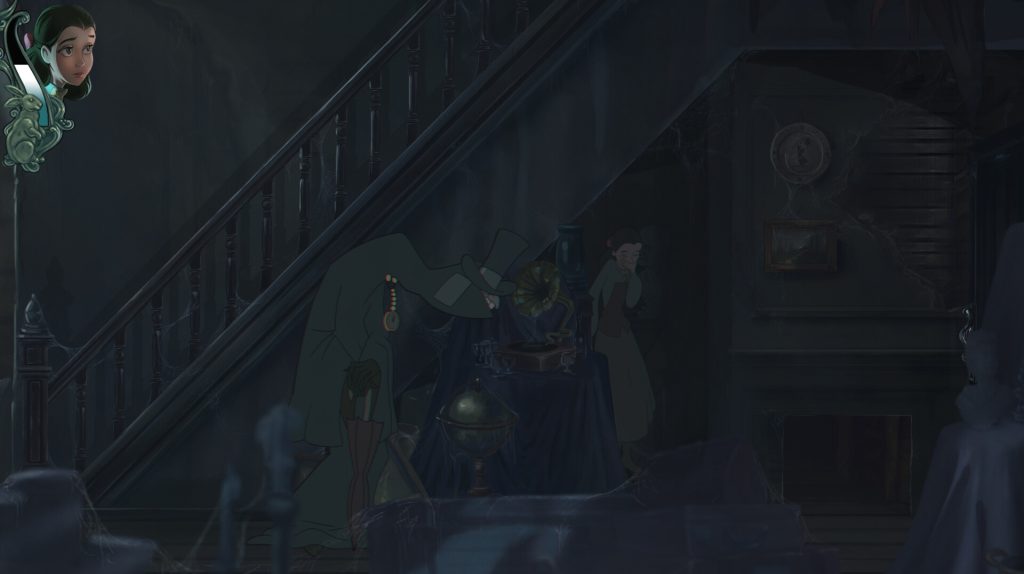 Perfectly contrasting with the dark tones of Bunny Hall orphanage, the lush vegetation of the Kingdom of Corolla serves as another main area in Lana's desperate search. Despite its idyllic appearance, the dimensional realm of Corolla is fraught with dangers and unsettling manifestations, not to mention that your number one stalker, the treacherous and dangerous Mr. Kyn, will always be on the trail of your every move.
As previously mentioned, there is another very interesting key feature that we cannot overlook – a peculiar mutation ability bestowed upon the protagonist, allowing her to transform into a rabbit. It is a unique ability with vast potential, from which Lana can gain various advantages over enemies, starting with her small size that facilitates stealth or swift escapes, not to mention the many narrative implications it could be tied to. Clearly, the developers have not yet revealed the detailed use of this ability or its functionality in the gameplay, but it could truly be the ace up their sleeve to enliven and enhance the puzzle-solving and platforming system of Bye Sweet Carole. But for now, we'll simply have to wait and see how it works in the game.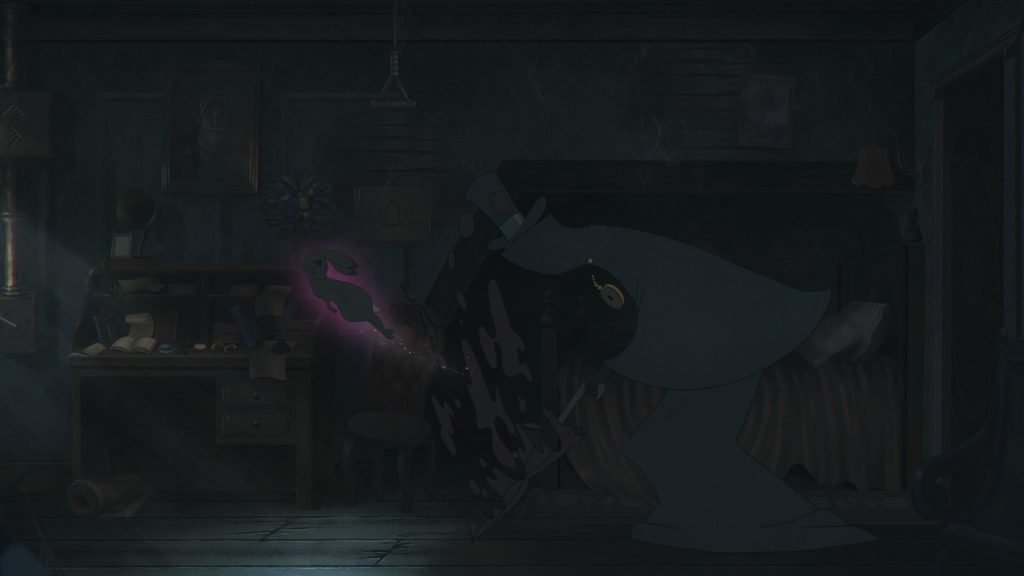 Our First Impressions and Expectations
Now that we have reached the end credits, let's provide a brief overview of what we can expect from Bye Sweet Carole.
So far, our impressions of the title have been overwhelmingly positive. We have been notably impressed, particularly by the brilliance and attention to detail in the animations. It's no exaggeration to say that Bye Sweet Carole looks like a video game straight out of Disney. We could spend hours talking about how convincing the artistic direction and hand-drawn style of the game are. In short, the animators working on the animation department (Beatrice Gentili, Filippo Grassi, Alexia Sapienza, Davide Battaglini, Pino Nippy Ieno, Alessandro Abbadini) are truly doing an impeccable job.
Furthermore, there is a consistently coherent atmosphere that suits the themes explored. As a result, we expect the developers to devote the same level of attention and meticulous care to the sound design and soundtrack, which will once again be handled by the lead composer Luca Balboni, who previously co-authored the splendid OST of Remothered: Tormented Fathers alongside Nobuko Toda.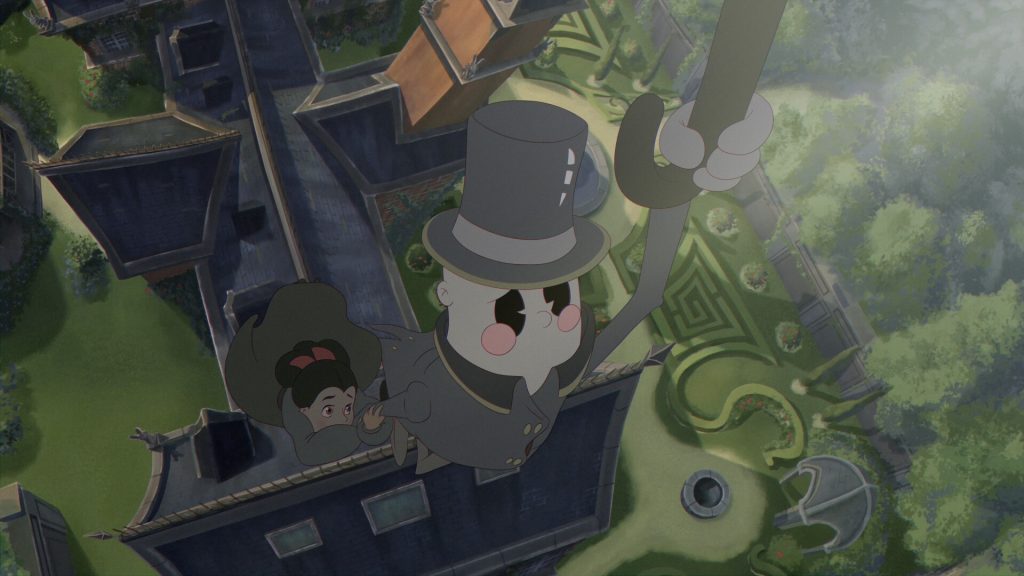 And then, well, we expect Chris Darril's magical touch. His unmistakable way of storytelling, developing storylines, especially when it comes to a horror-style video game. It will also be interesting to understand how significant Mark Darin's contribution to the cause will be, especially in terms of the screenwriting. That being said, our expectations for the game's narrative are very high, and we truly anticipate that extra factor of risk, that special touch compared to Darril's previous productions, and we are very confident about it.
Unfortunately, the reveal trailer did not show any glimpses of gameplay or footage that would allow us to express our thoughts on the gameplay side. The only material we have at the moment is the in-game screenshots that the developers have shared, so you will agree with us that it is still too early to pass judgment in this regard.
However, the underlying concept of Bye Sweet Carole is something we really like, and if Little Sewing Machine and Meangrip Game Studios manage to work on the gameplay as they are handling the animation and cinematics (which are truly splendid), then what awaits us is a truly interesting video game.
We also remind you that Bye Sweet Carole is planned to release in 2024 for PC and all major gaming consoles: PlayStation 4, PlayStation 5, Nintendo Switch, Xbox One, Xbox Series X/S.
Keep following us and stay updated with us to not miss in-depth news, updates and further details about Lana Benton's story.