A heartfelt open-world adventure based on New Caledonian culture and folklore. Join Tchia and explore a tropical world full of friends, emotions and wonderful adventures.
I'd had my eye on Tchia for a while, but I was waiting for the right moment to tell you about it openly, as it deserved to be told. A video game about bonds to one's homeland, natural harmony, cultural beauty, and the pursuit of peace and well-being.
Awaceb's beautiful love letter, the result of four years of development and passion, brought to life in an an atmospheric and harmonious open-world adventure inspired by New Caledonian popular culture.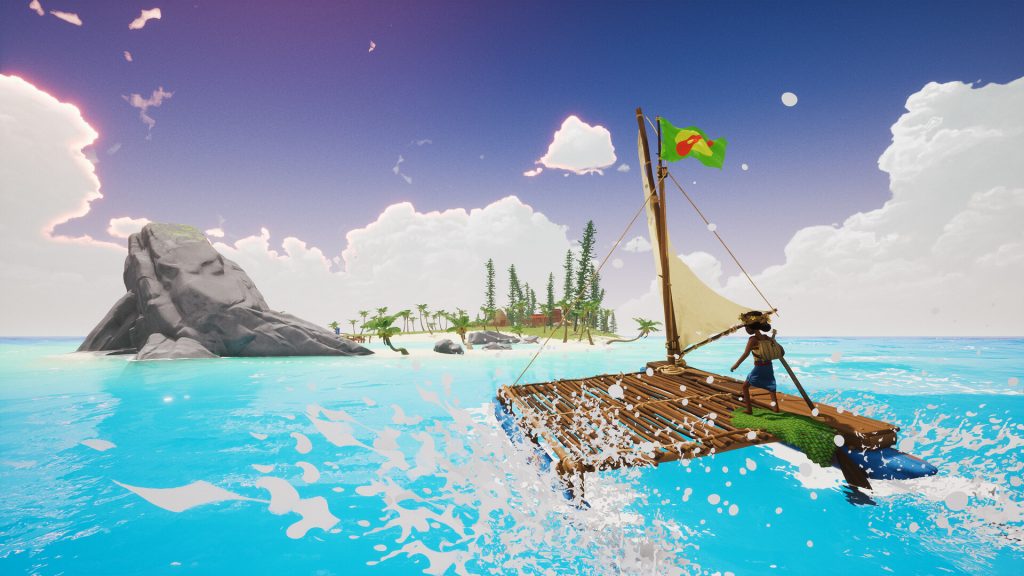 In this article, I'll tell you everything we know so far about Awaceb's new video game. Come on, the Archipelago of Dreams awaits us!
Release Date and Platforms
Tchia is a heartfelt open-world adventure developed by Awaceb and published by Kepler Interactive.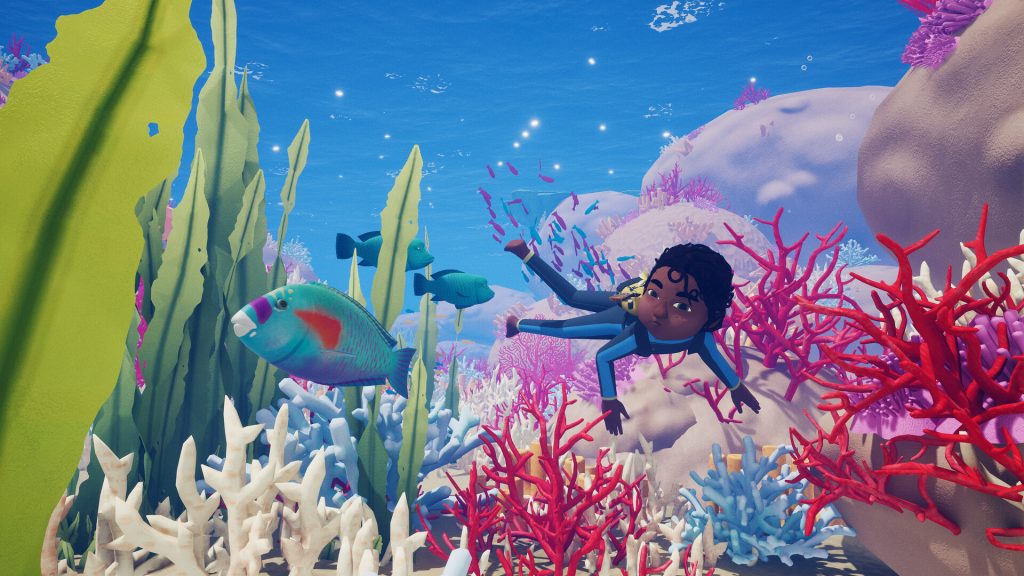 Despite some delays, the game has quickly established itself in the indie video games scene, garnering increasingly positive feedback and enduring trust from players, including mine.
On March 21, 2023, the game will be released for PC, PlayStation 4 and PlayStation 5. Tchia will also be available to PlayStation Plus Extra and Premium subscribers. Here's a quick reminder of all the available titles, including Awaceb's new jewel.
Tchia (Day One)
Uncharted: Legacy of Thieves Collection
Tom Clancy's Rainbow Six Extraction
GhostWire Tokyo
Immortals Fenyx Rising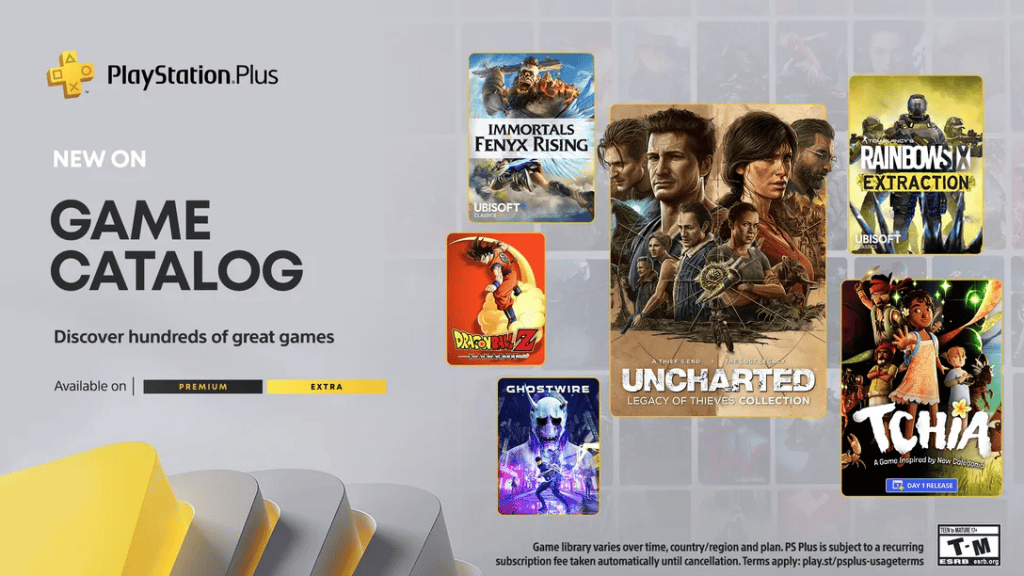 The Oléti Edition
Tchia will receive a special edition for Console and PC as a result of Awaceb and Kepler Interactive's fruitful collaboration.
The word "Oléti" means "Thank You" in Drehu language. The name chosen for this edition of the game could be interpreted as the developers' special thanks for the support received.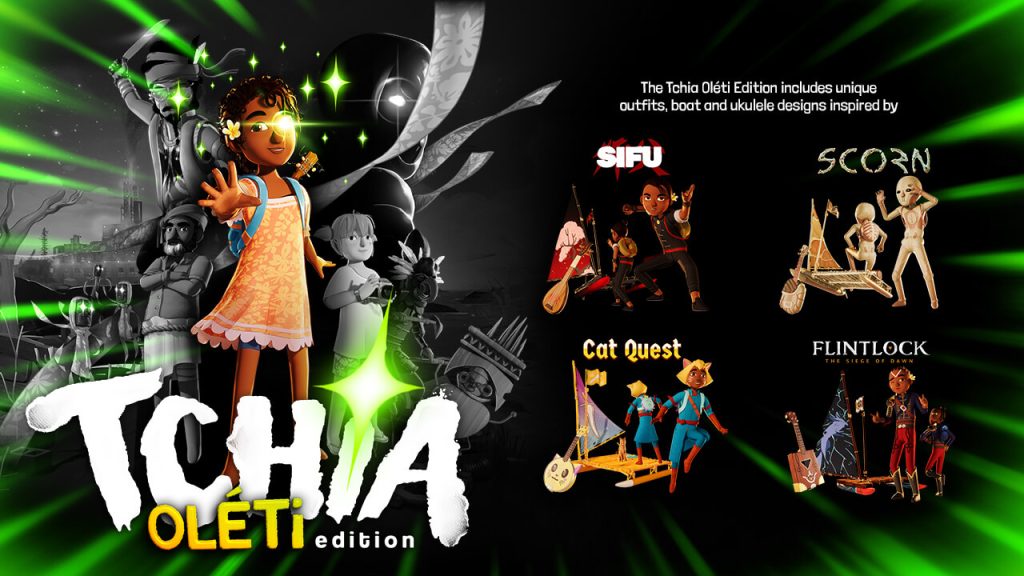 The Tchia Oléti Edition pays homage to some games published by Kepler Interactive, such as Cat Quest, Scorn, and Sifu, as well as the highly anticipated Flintlock: The Siege of Dawn.
This edition comes with the Tchia base game and the Kepler Customization Pack, which includes four unique outfits for Tchia, four ukulele customization sets, four glider customization sets, and four boat customization packs, inspired by fellow titles from the Kepler game catalogue. Here are all of the edition's content:
Sifu-themed costume set
Sifu-themed boat customization
Sifu-themed glider customization
Sifu-themed ukulele customization
Scorn-themed costume set
Scorn-themed boat customization
Scorn-themed glider customization
Scorn-themed ukulele customization
Cat Quest-themed costume set
Cat Quest-themed boat customization
Cat Quest-themed glider customization
Cat Quest-themed ukulele customization
Flintlock-themed costume set
Flintlock-themed boat customization
Flintlock-themed glider customization
Flintlock-themed ukulele customization
In addition, all costume sets include hair, make-up, an outfit, and a backpack. Every boat pack comes with a flag, sail, and base.
They're cool, aren't they? Come on, you cannot let them go!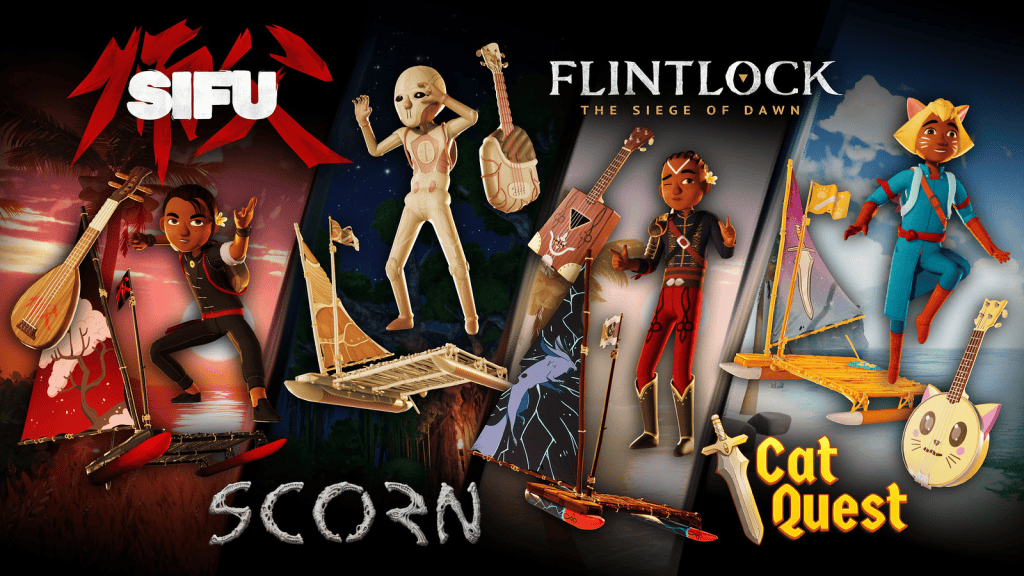 From New Caledonia with Love
Tchia arose from the extraordinary history of Awaceb, a small independent video game studio founded in Bordeaux, France, in 2016. The development team's name comes from New Caledonian slang, which translates to "It's all good", or "No worries", which we can easily pronounce "Ah-Wah-Seb."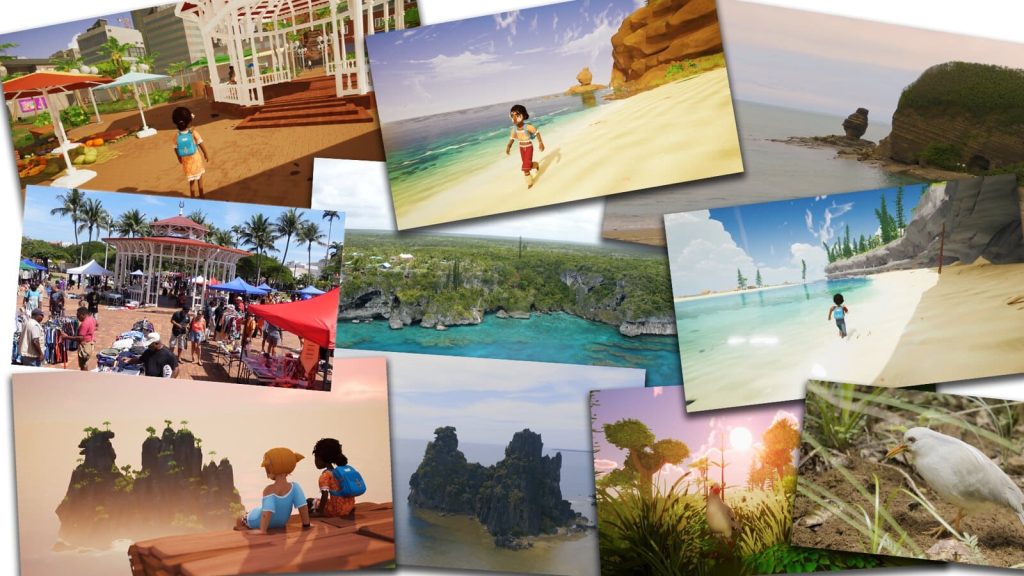 It all started in New Caledonia, with Phil Crifo and Thierry Boura's wonderful childhood friendship.
At the heart of the development team are two critical components: emotional impact and narrative evolution. Consider the following words as reported by the developers: "We strive to make poetic, soulful games that immerse players in beautiful and original worlds."
Awaceb aims to immerse players in poetic, atmospheric, and enveloping journeys where narrative and emotional components play a significant role. Emotions, sensations, and perceptions merge into experiences with a unique and unmistakable soul.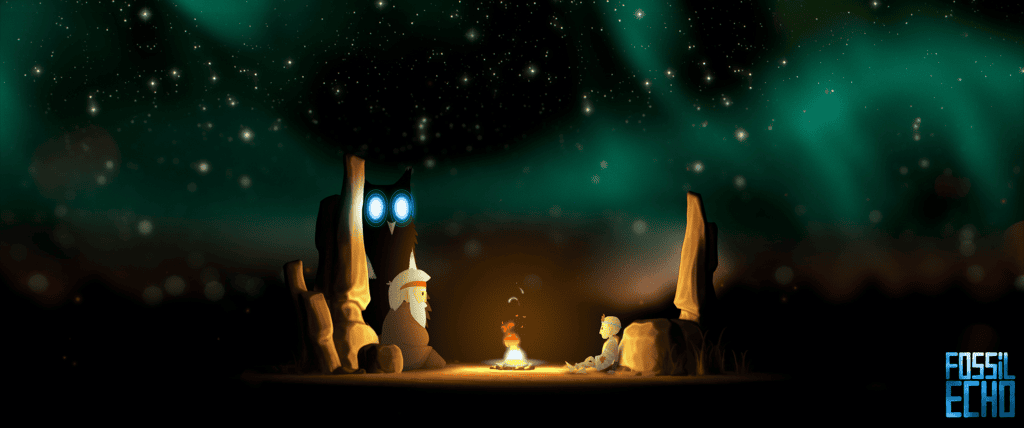 These are the starting points for talking about Awaceb's first official video game, Fossil Echo, which was released exclusively on PC in 2016. An experience that accurately reflects the development team's goals. It's a vibrant and emotional journey with a harmonious and sublime style and a truly unique atmosphere.
In short, the ideal project for a debut in the video game industry, created by only two people, one composer and a few sound designers.
Since his inception, Awaceb's team has expanded significantly, working remotely with other developers from all over the world, including France, Spain, Canada, and the United States. Tchia is a big step forward for the developers, a sign of constant growth and an even more personal and intimate project that tells the pristine beauty of the two co-founders' homeland, New Caledonia.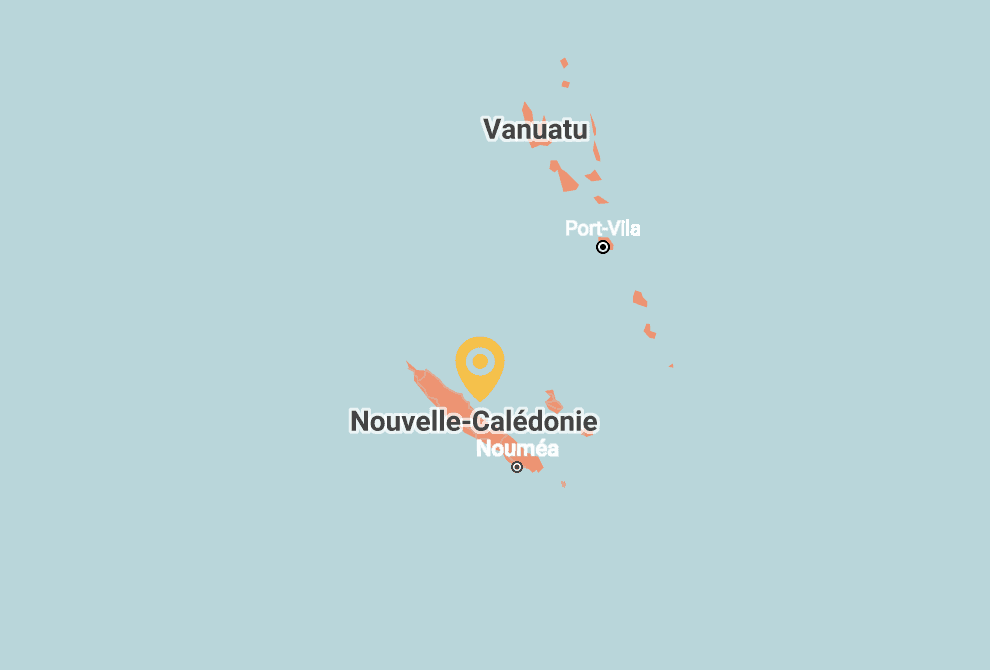 Tchia's game world is based on New Caledonia, a tiny island in the southwest Pacific Ocean rich in natural wonders that must be preserved. "Inspiration was taken from the rich and varied local landscapes, cultures, music, languages, folklores and traditions to create a fictional world and to tell a universal story that anyone can understand and enjoy."
And not to mention the local fauna. The endemic rare bird "Cagou" and the endemic snake "Banded Sea Krait" are both examples of rare beauty in New Caledonia. Every detail, every landscape will have strong bonds to this magnificent land as a result of the development team's ongoing relationship with New Caledonia.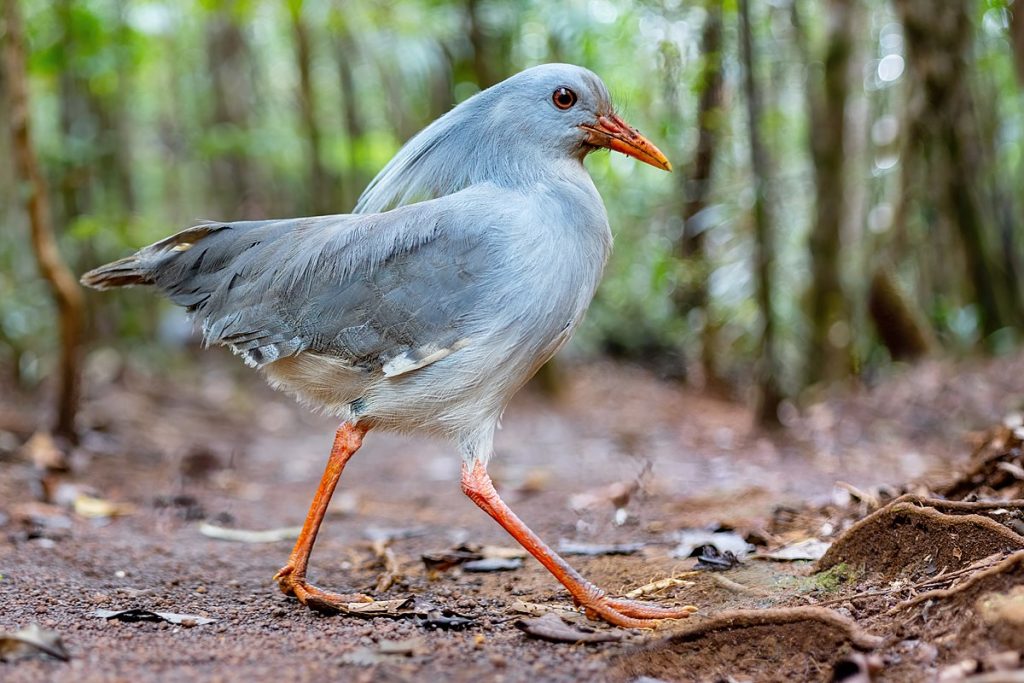 There is a faithful representation of nature, as well as a great respect for tradition, folklore, and the vast cultural heritage that this land has to offer. However, it would be too simplistic to say that the game is simply a declaration of love from the co-founders to their homeland. Tchia is something more. It is a once-in-a-lifetime opportunity for anyone to embark on an exciting virtual journey to discover a living world teeming with cultural beauty that is still largely unknown.
Let us conclude this section with a short mention of sound design, soundtrack, and voice acting.
The developers remind us that all of the music, choirs, and voice acting for their latest project were performed by local artists. The music is evocative and familiar, complementing the amazing and cheerful atmosphere conveyed by the landscapes.
The Archipelago's Mystical Entity
The plot is still mostly unknown. However, I'll try to give you a sneak peek based on what the developers have already revealed.
As previously stated, the game takes place between the Pacific Ocean's shores in welcoming New Caledonia. Tchia, the protagonist, is a young girl who lives with her father on a peaceful island in the Archipelago.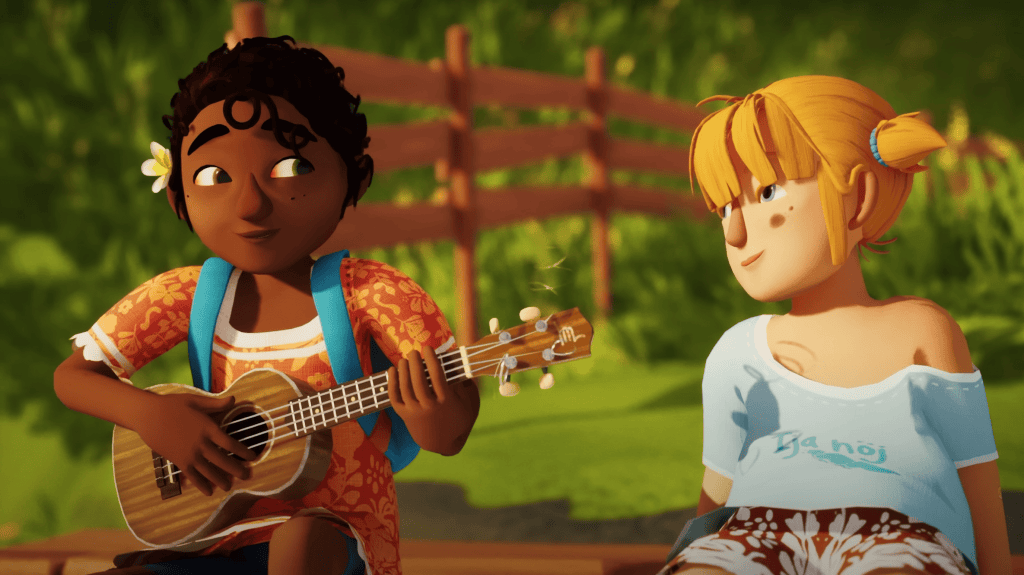 However, something terrible is about to happen. What I can tell you is that a stranger will unexpectedly kidnap Tchia's father, leaving you speechless and befuddled. The kidnapping appears to be the work of Meavora, an ancient island entity and Archipelago ruler.
We know that his ancient origins are connected to arcane legends, mystical entities, and ancient rituals that shroud the narrative in mystery and charm. Our mission will be to clear the Archipelago of its evil aura and save Tchia's father.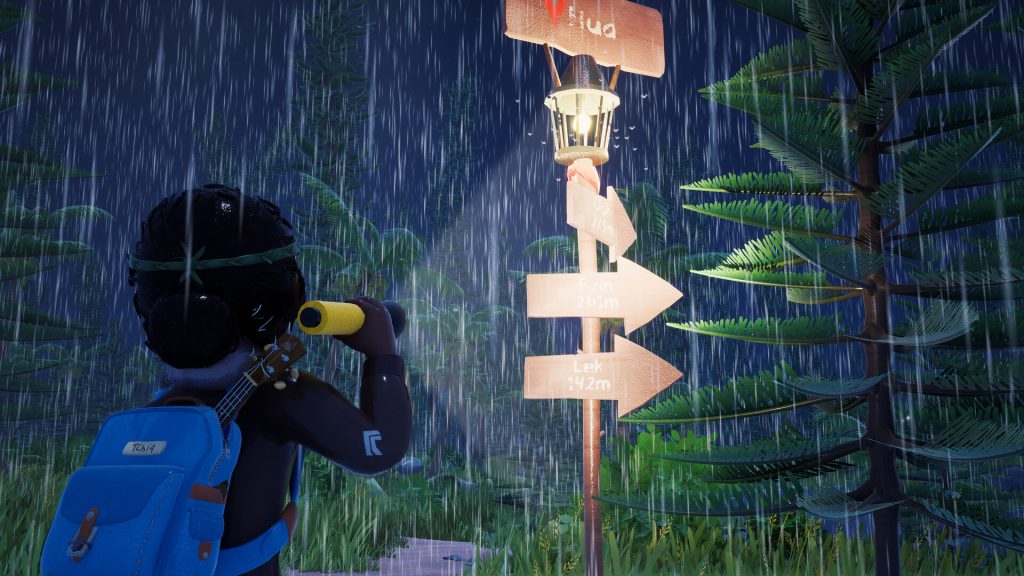 I wish I could tell you more, but I think it is best if you discover this magical and vast world on your own. I've already told you far too much!
What Language is spoken in New Caledonia?
As you travel through the Archipelago, you'll come across iconic characters from popular culture who were inspired by New Caledonian traditions.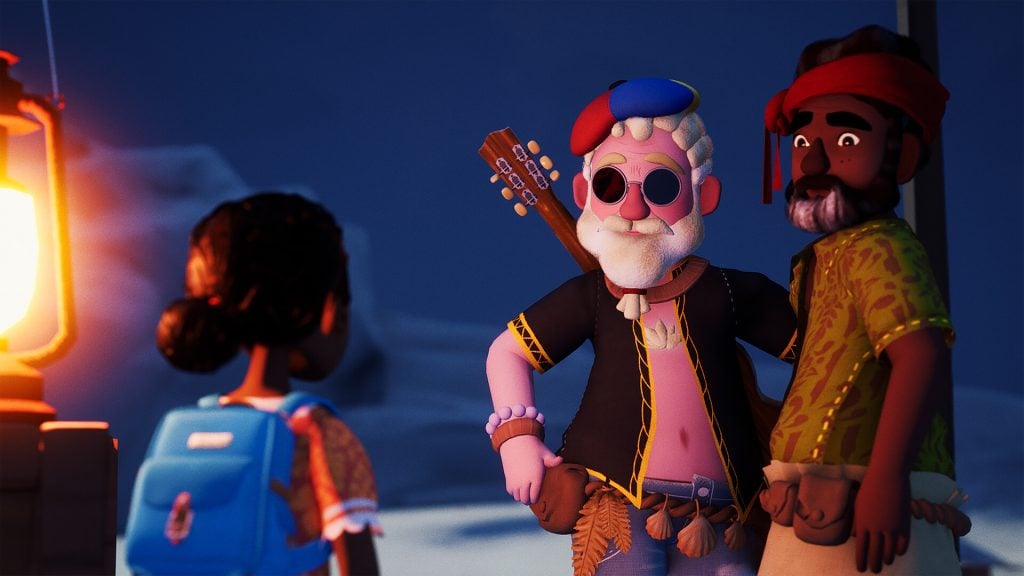 To increase immersion with Tchia and connections with New Caledonia, the game's characters will only speak in French or Drehu. If you're unfamiliar with the Drehu language, I'll provide some background information.
It's an Austronesian language mostly spoken on Lifou Island, Loyalty Islands, and New Caledonia. It has approximately twelve-thousand fluent speakers and the status of a French regional language.
The developers have also confirmed that only these two languages will be available, allowing for a more in-depth immersion into New Caledonian dialogues, culture, customs, and traditions. It's a fascinating and commendable stylistic choice that will entice us to learn more about the game world and its performers.
New Caledonia is home to 28 Kanak languages. They are part of the Austronesian family's Oceanic group. The developers chose the two most commonly spoken languages, French and Drehu, to make things more accessible to players.
Subtitles will be available in the following languages: English, French, Italian, German, Spanish, Japanese, Korean, Portuguese, Russian, and Simplified Chinese.
Exploration, Traversal, Challenges, and…Ukulele
The gameplay structure appears to be quite varied and adaptable, allowing us to engage in a wide variety of activities.
So, what type of game is Tchia? It is a large open world sandbox game in which we travel from one island to another and cover longer distances with our iconic boat.
We could explore the jungle, climb to great heights, and glide through a small portable parachute. However, keep the protagonist's stamina in mind at all times.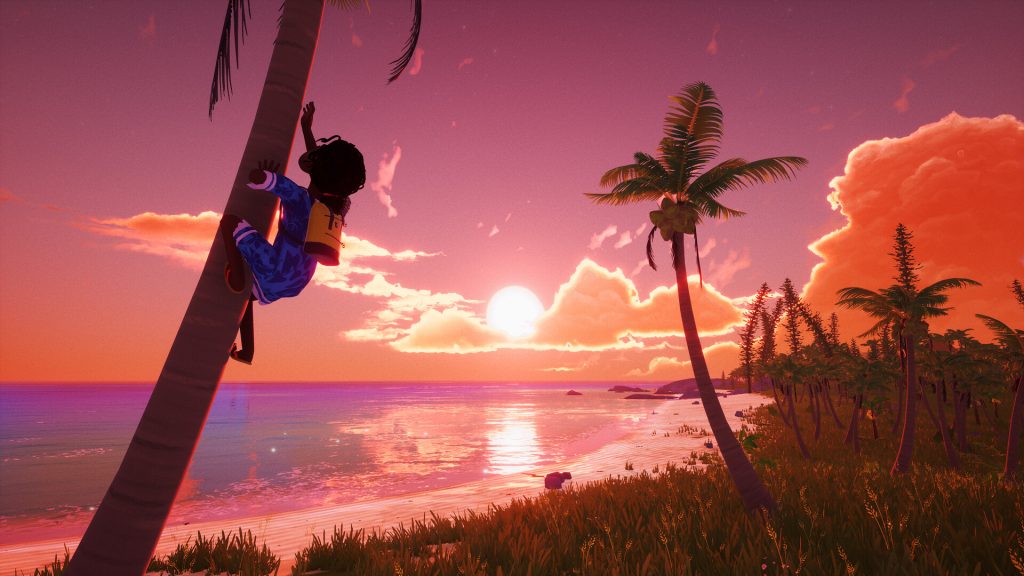 There will also be underwater sections where we will be able to explore the ocean floor and learn about its amazing secrets.
Don't forget about the combat system! Even though this is a lighthearted adventure, clashes with Meavora's henchmen are unavoidable. They are known as Maano, and they are ethereal-looking enemies with small bodies made of wood and cloth.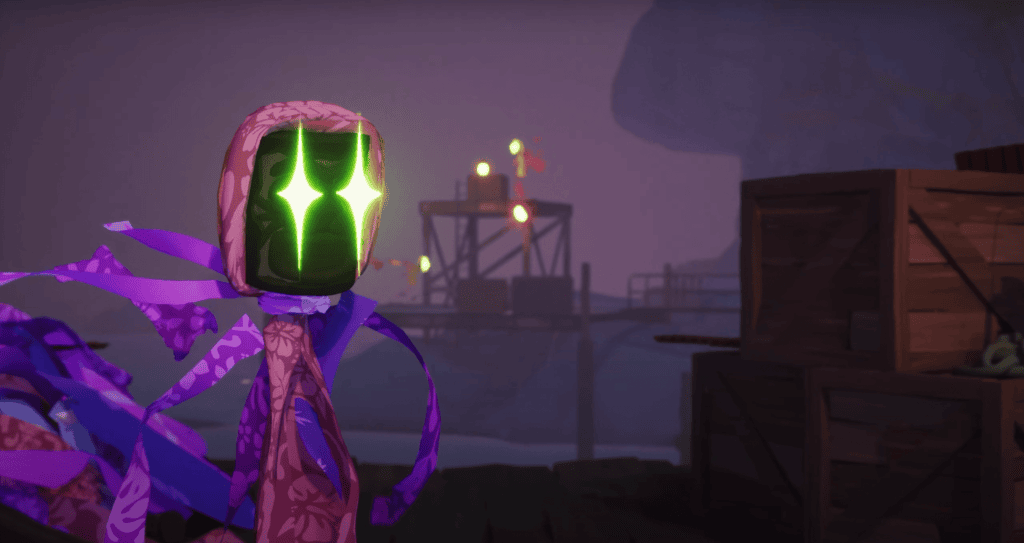 In addition, you can put your skills to the test by taking on mystical challenges in the Totem Shrines.
There is also an interesting selection of mini games to spice up the title, such as flight challenges and target shooting challenges. Consider them as small challenges to add a magical touch to the game.
That's not all. By completing side quests and assisting other NPCs, you can unlock new cosmetic items to customize the young Tchia and her tools, such as new clothes, face paints, boat themed customization, and so on and so forth!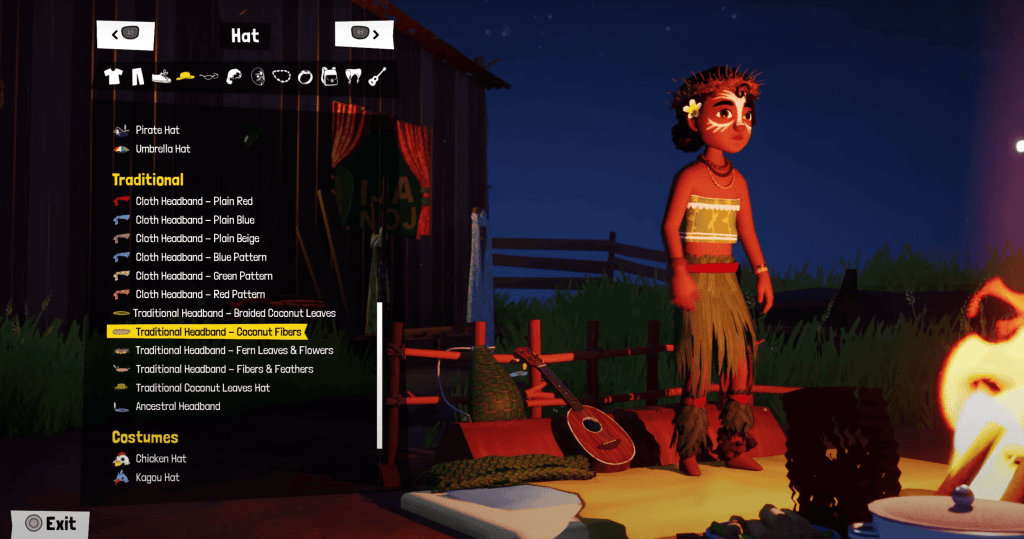 The Ukulele will be an iconic and unique instrument with two core mechanics:
The Soul-Melody Mode
The Free Jam Mode
Soul-Melodies will give you the ability to influence the game world, giving you an edge for exploration, a ruse for combat, and the ability to create an air bubble for underwater breathing. You can also cause a massive flood or or alter the weather. To activate its effects, you must play the ukulele notes in the correct order.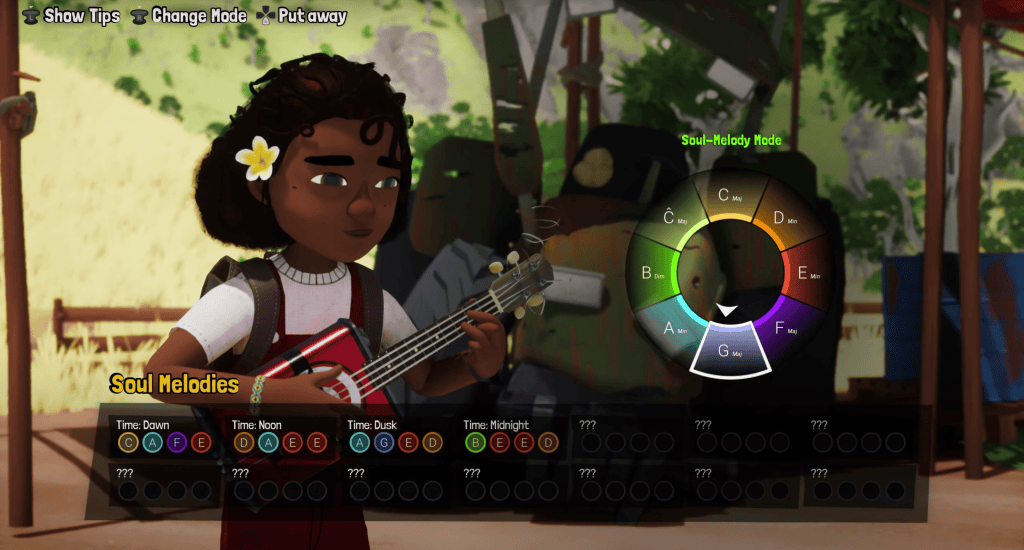 In the Free Jam Mode, you can strum and play freely with your Ukulele to compose harmonious melodies, plug the strings, and change the chord qualities. Consider this mechanism to be a safe haven for you to relax and enjoy your virtual Ukulele.
You might also come across some purely optional sections where you can sing New Caledonian folk songs with other NPCs. Nothing necessary, but still uplifting to boost the story's mood.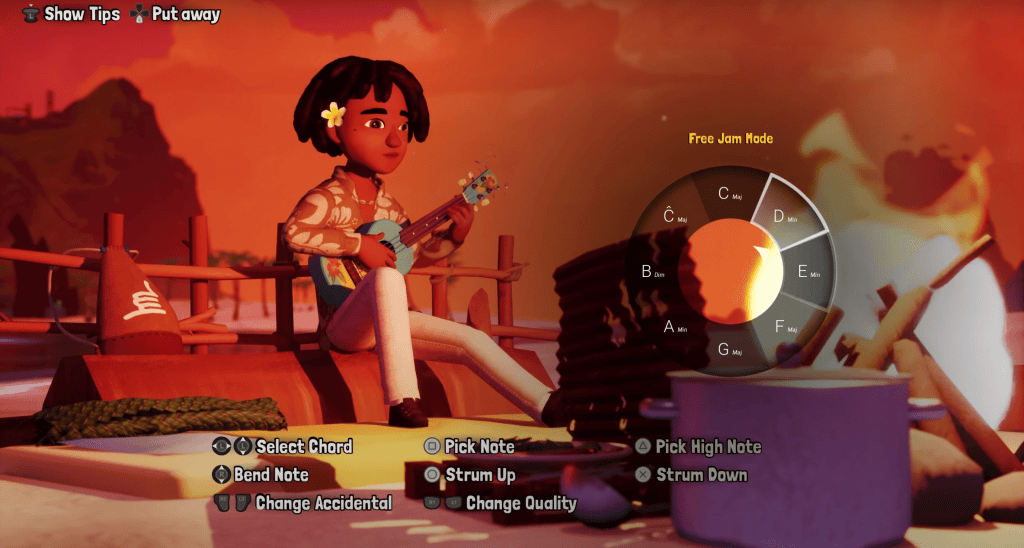 Tchia's backpack will also include some interesting items, such as her beloved slingshot, a flashlight, a compass, and an old film camera. Keep in mind that each item has its own soul for Awaceb, so figure out what it is as soon as possible to maximize its true potential.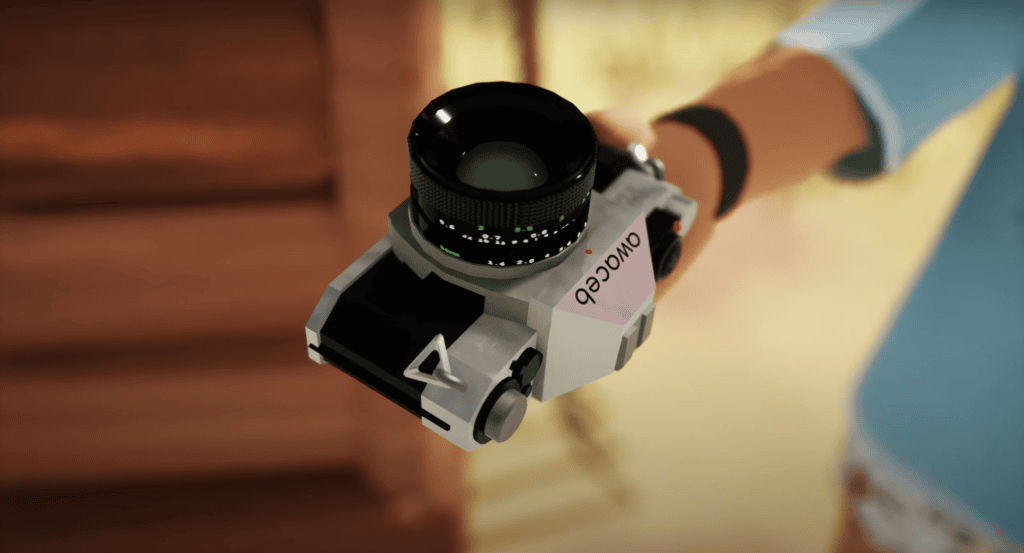 The Soul-Jumping Ability
We don't know where this magical power came from or when Tchia will be able to master it, but we can tell you how it is used.
The Soul-Jumping Power is a magical ability that grants the protagonist control over any object or animal she desires. Her left eye starts glowing, and she gains the ability to warp into nearby objects and animals.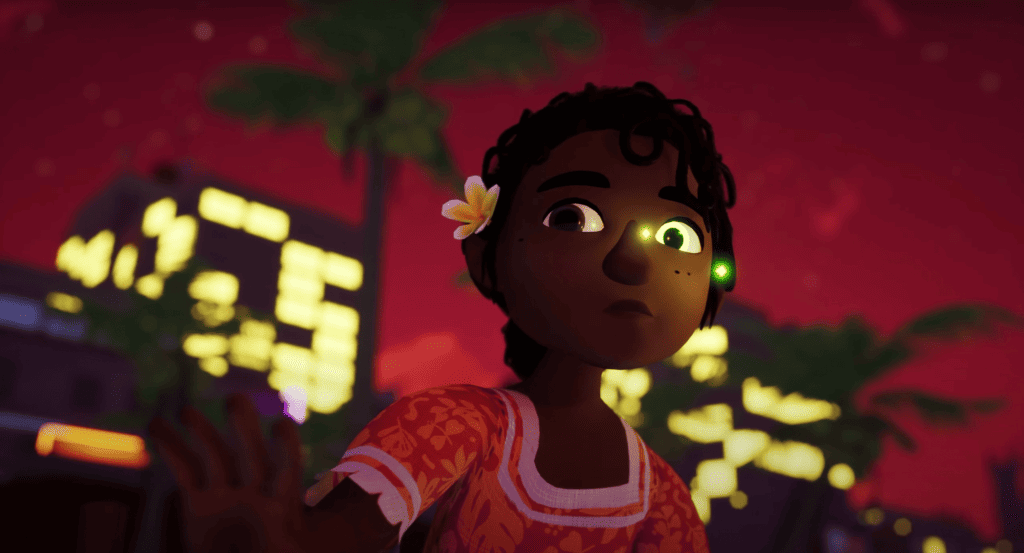 Take control of a cuddly teddy bear, an oil lamp, or even a fruit. What is the connection between these three items? Each has its own set of features and functionalities, and can be used in different parts of the gameplay experience.
The teddy bear is a small object for its size, but it is also very portable. The oil lamp is extremely useful in combat, especially when combined with the Soul-Throwing mechanic, which allows you to aim and shoot an object at a target while regaining control of Tchia on the spot. You can also throw coconuts and other fruits to assist the protagonist in overcoming natural obstacles such as destroyed bridges.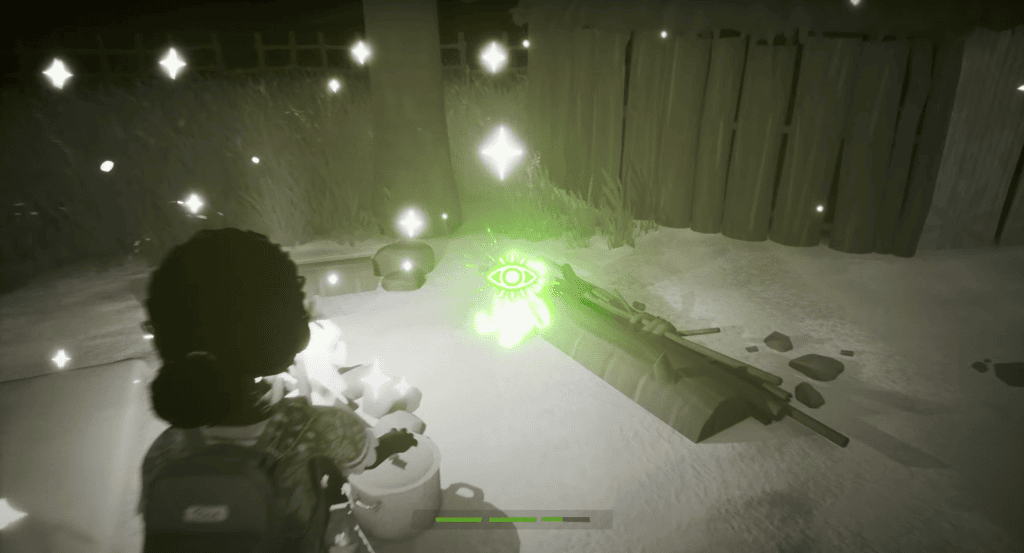 The Soul-Jumping ability will also allow you to control fauna. It will be possible to fly as a bird, crawl as a centipede, and, of course, swim across the ocean as a dolphin.
Soul-Jumping abilities are unique for activating traversal and exploration shortcuts, or simply for having fun. But keep an eye out for the Soul-Meter. Most abilities require a great deal of stamina. Some activities such as flying and swimming deplete stamina faster than others!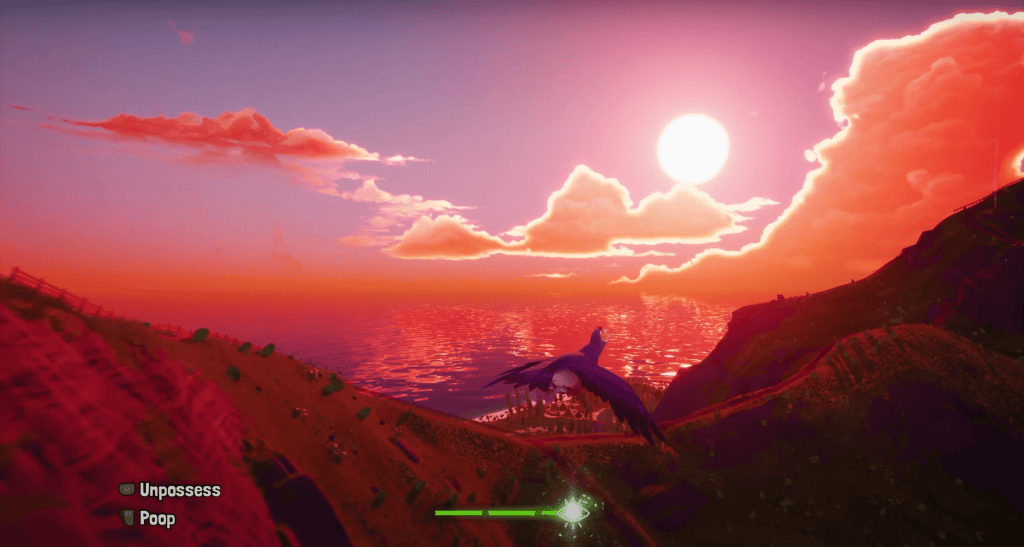 Consuming rare fruits will allow you to permanently upgrade your Soul-Meter by adding progressive slots to it. As the story progresses, you'll be able to level up and make the most of these incredible abilities.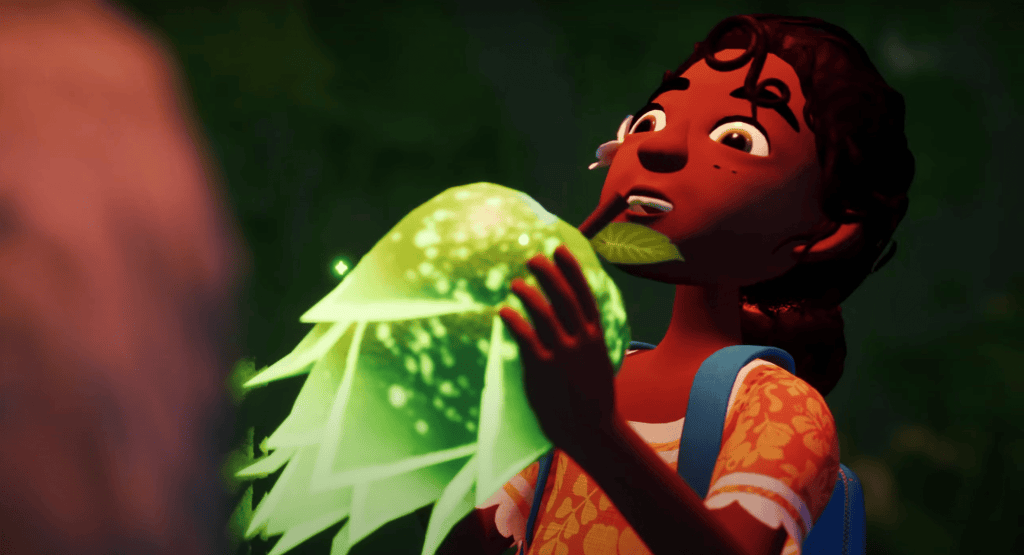 There will be over 30 playable animals and hundreds of objects that we will be able to control as we see fit. It is up to you to be creative and figure out how to use the full potential of the Soul-Jumping ability.
Traveling with Awaceb
I I must confess that I have missed traveling, discovering new cultures, and uncovering breathtaking natural wonders. It is an indelible part of our nature. Our inner child, who has a desire to learn, discovers new things that are beyond our imagination.
The developers reminded me of what it is like to travel, to feel the thrill of learning about a new culture, and to be led by mystery. The peace that comes from being surrounded by wildlife.
I watched the new mini-series about the Awaceb team's journey around New Caledonia. A journey that immersed me in the wonderful local environment, people, and rare animal species.
Each video features the voice of Game Director Phil Crifo. His words convey emotion, passion, and love for his homeland and this project.
Is Tchia's world magical? Of course it is, and it perfectly represents Awaceb's soul.
The color palette, evocative and atmospheric aesthetics, and a very layered gameplay are just a few of the project's many excellent qualities.
I'm interested to see how the developers handled the open world and some of the gameplay dynamics, but my expectations are high and I'm optimistic. Obviously, I won't be able to give my final verdict until I've finished the game.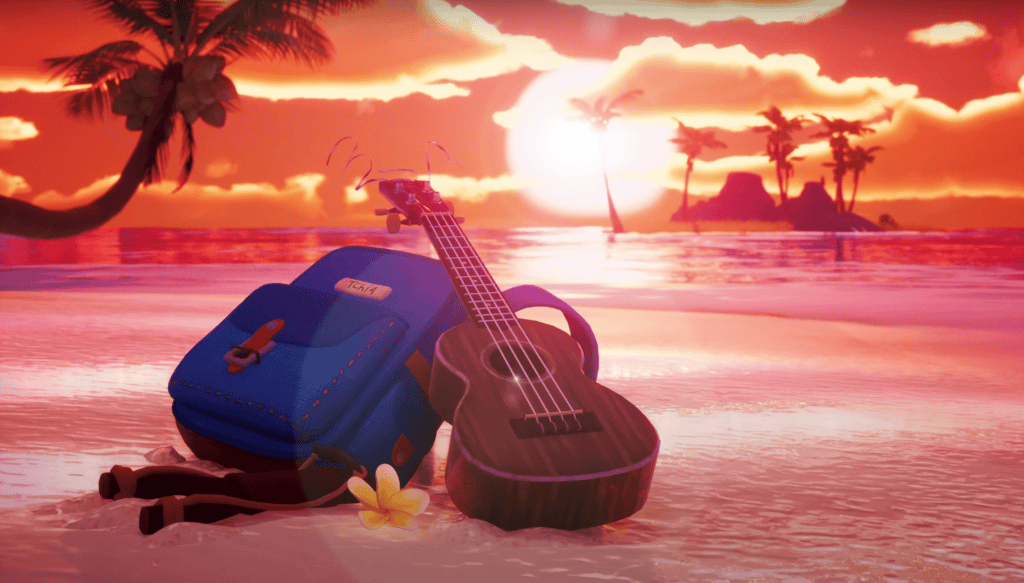 And before I leave, I want to make a promise to Awaceb's co-founders. As a great traveler, I will soon come to visit New Caledonia to experience all of the magnificent cultural and natural beauty that this land has to offer.
Thank you for your reading, talk to you soon!
Useful Links:
Awaceb (Official Website)