Battle undead armies in epic battles and guide Nor and Enki on their perilous quest to save the human race.
Flintlock: The Siege of Dawn is the new Action RPG video game developed by A44 Games.
An intriguing New Zealand development team that has been in business since 2013, already known for the development of Ashen: an Action GDR that has met with great success both by critics and by players, surprising immediately for its captivating aesthetic style.
A title that incorporates the main facets of the great classics while seeking new playful and aesthetic solutions, creating a fascinating and engaging exploration and a fun and satisfying combat system, resulting in a high-quality product.
Flintlock: The Siege of Dawn is a more ambitious project that aims to follow in the footsteps of its predecessor by providing a technically flawless experience, stimulating storytelling, and interesting and multifaceted gameplay.
The new A44 Games video game will be available in 2023 for PlayStation, Xbox, and PC, and will be included in the Xbox Game Pass catalog from day one.
Let's find out everything there is to know about this new project and unravel the mysteries that plague the ancient world!
The story of Nor and Enki
The Door to the Afterlife has been opened. An uncontrollable army of the undead prepares to invade the living world and annihilate the human race.
When the madness of the Gods becomes uncontrollable and all hope of salvation for humanity appears to have vanished, Nor Vanek, a coalition's army warrior, departs with his mystical companion Enki to lead the final siege against the undead legions.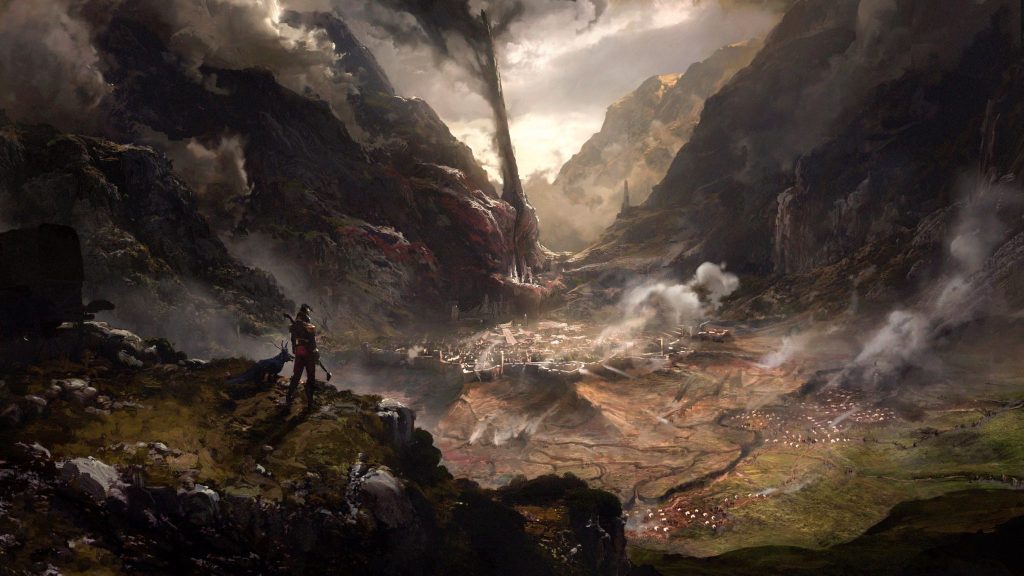 Flintlock: The Siege of Dawn is gearing up for an amazing and unexpected journey. A narratively engaging experience that focuses on the bond between the young Nor and her faithful companion Enki: a cute creature who masters ancient and dark powers.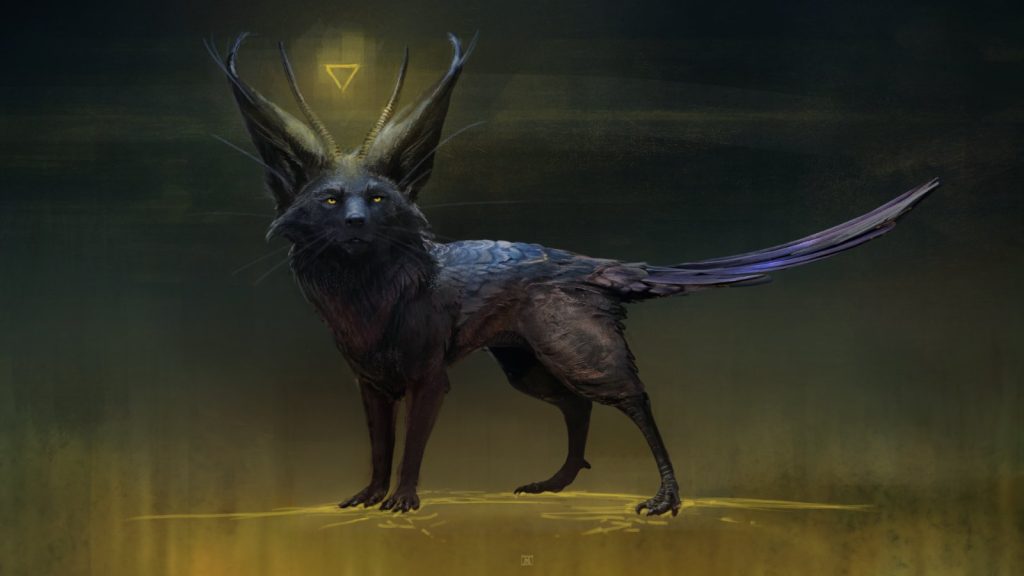 Enki appears to be a very peculiar beast of the setting and historical context in which we will find ourselves. It resembles both a common fox and a winged beast in appearance. All of this appears to be linked to Egyptian traditions, particularly in terms of animal spirituality and divination.
Instead, Enki is remembered as the Mesopotamian god of water, knowledge (gestú), craftsmanship (gašam), and creation (nudimmud), in accordance with Sumerian traditions.
What is certain is that it is a cute and mysterious creature that uses the power of electricity to inflict severe damage on enemies, while constantly keeping an eye on our brave protagonist.
Some intriguing details about the game's setting remain to be discovered, which still appears to wink at Egypt from both a historical and mythological standpoint, though with some references and settings linked to more challenging and cold lands.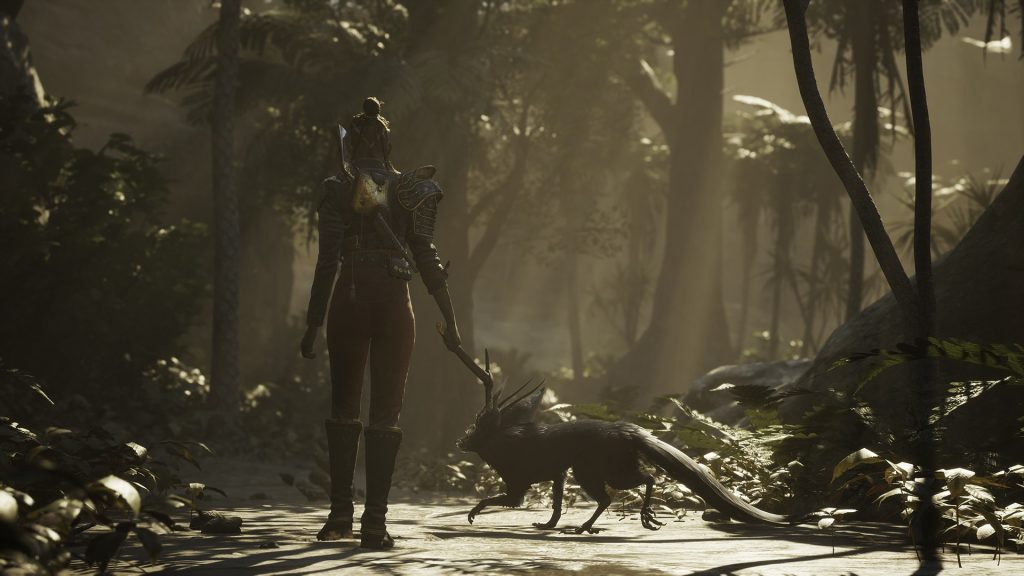 Let's join forces
Flintlock: The Siege of Dawn spares no expense, even from a playful standpoint, aiming to provide a complete experience from all perspectives.
The setting appears vast and evocative, allowing players to explore freely and deeply. We will be able to fly through the desert sands, journey through cavernous ruins, and unveil the secrets that lie in the towering City of Dawn.
It will be our task to locate and reassemble the Blackstream sappers, weaponry experts, so that they can use their best combat skills to face the Gods in the final battle.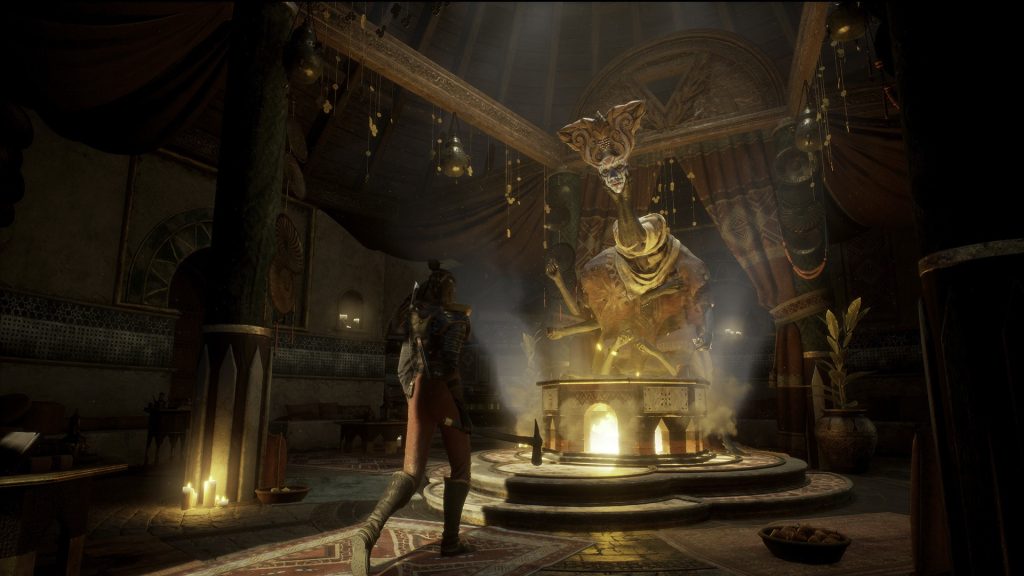 The combat system is the beating heart of the new A44 Games project.
Nor is an unstoppable warrior, who uses her trusty ax as her primary weapon. As if that weren't enough, the invention of gunpowder increased her power, allowing her to distance herself from enemies and hit them with her firearm.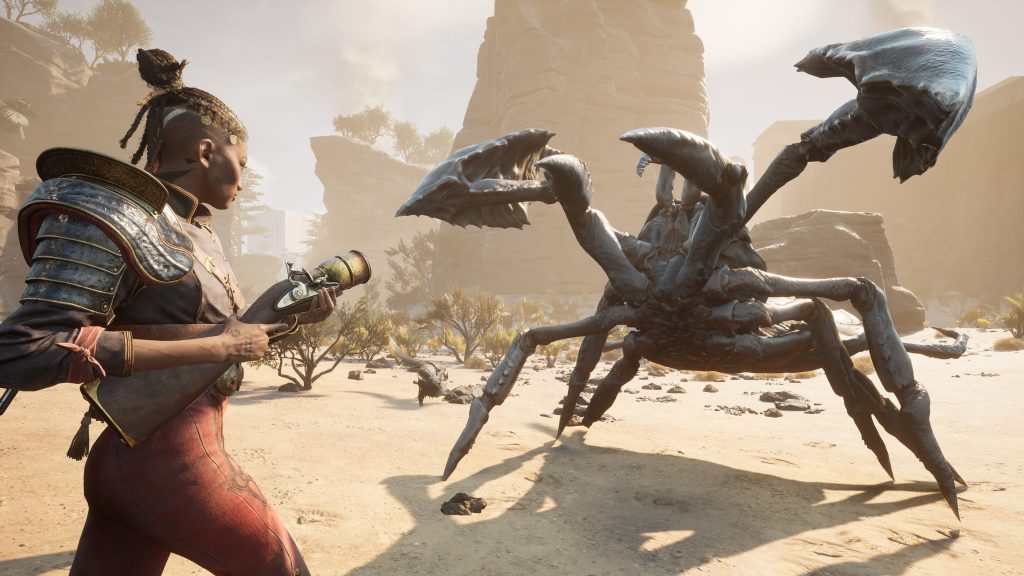 Enki will also be our most dependable companion. A swift and ferocious creature with lightning-fast and powerful attacks that moves quickly and unpredictably. Who knows what other magical or dormant abilities he possesses…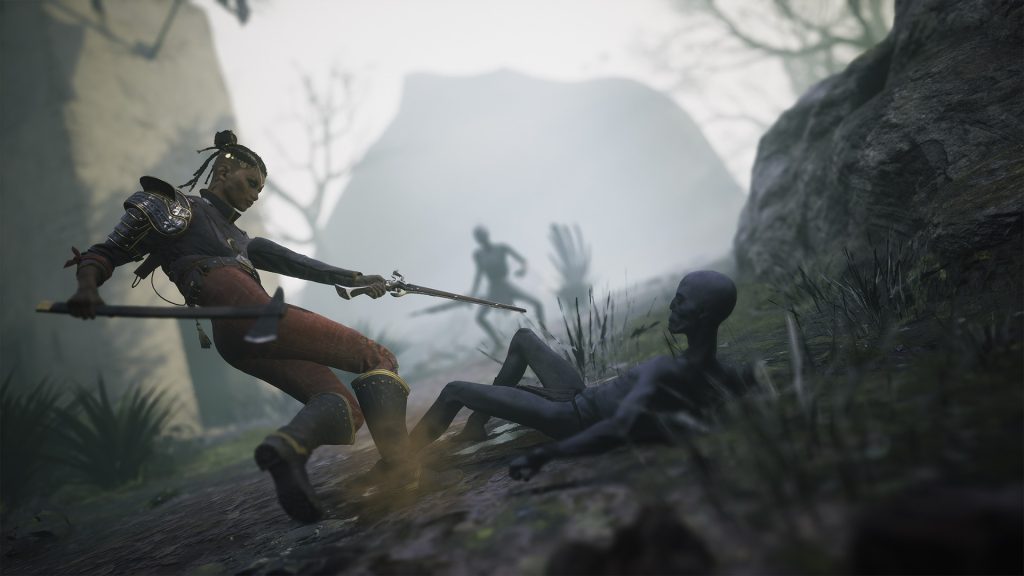 The legions of deities must be wiped out. Use never-before-seen techniques and your wartime arts to tear, slaughter, and maim your opponents.
One last hope
It's almost time for Flintlock: The Siege of Dawn. While waiting to find out more details on the many facets of this project, the work done by the team on the technical sector appears to be highly valued.
The composition of the settings and open spaces is very interesting, in addition to the great care that the development team took in creating the characters' faces and, in particular, the protagonist's aesthetics and movements.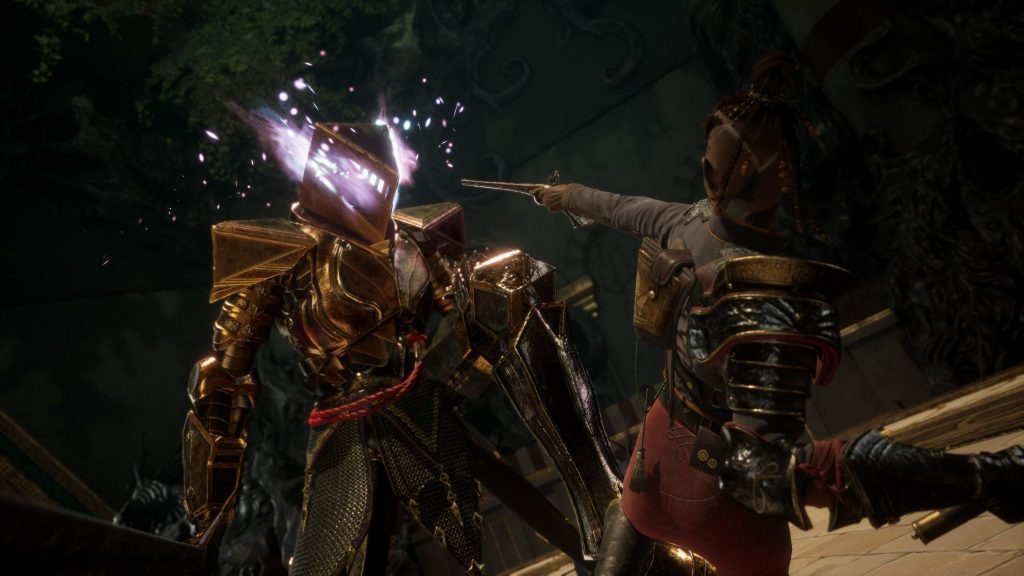 The combat system seems fluid, enjoyable, and dynamic. I'm also curious how we can combine our attacks with Enki's, and if there will be skill trees, in order to improve or develop new skills for the two protagonists.
While waiting to discover the entire soundtrack of the game and understand how the developers have worked on the sound design, I can't wait to embark on this beautiful journey in the company of Nor and Enki.
The new video game from A44 Games will be available in early 2023. Despite the fact that there is still a long way to go, let us try to keep the hype at bay and prepare for a long journey to the city of Dawn.