The event eagerly awaited by gamers was held on June 8th. Packed with brand new upcoming titles, a dive into novelty and gaming nostalgia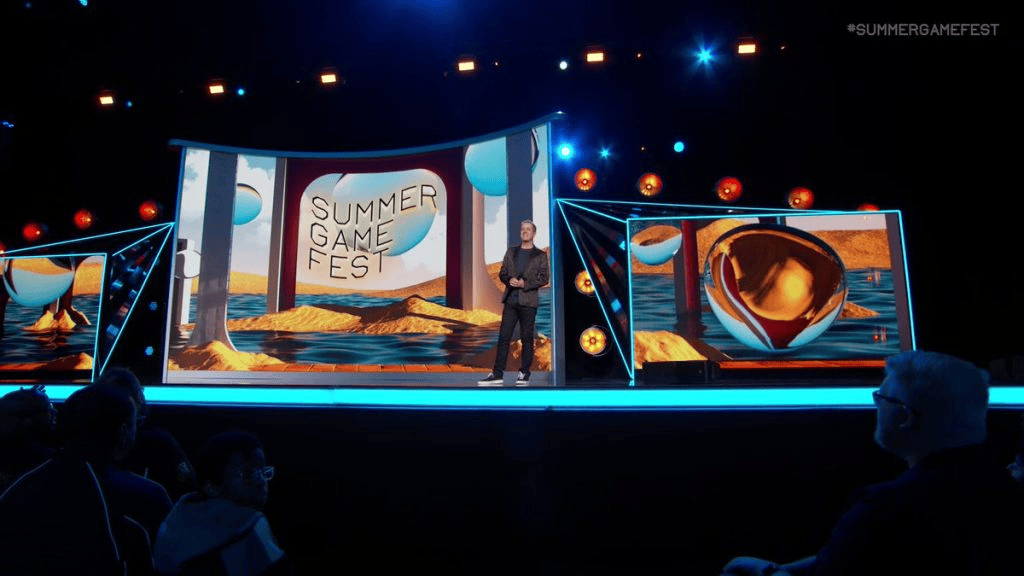 The Summer Game Fest 2023 took place on June 8. It took place in Los Angeles. To welcome the public in presence and in streaming; there is the landlord, Geoff Keighley. Now a veteran of the event, which sees its first time in 2020.
The Summer Game Fest is considerable as an "inter-industry showcase", as reported by Keighley. This means that no matter where you play, you'll discover a new game to put on your wish list.
"Many games in development have a single goal: Get you excited about the future"- continues Geoff
And with these words we want to retrace with you the titles that most excite us…
The First Extended Gameplay – Prince of Persia: The lost Crown
The Kingdom is cursed. The Prince kidnapped and taken to a forbidden land. All hope lies with the immortals. Save the Prince and the Empire. In times of darkness, hope is the only thing that keeps us fighting.
Prince of Persia The Lost Crown is a side scrolling game, with a new character. It will be available for PC, Amazon Luna, Switch, Xbox One, Xbox Series X|S, PlayStation 4, PlayStation 5. The release date is January 18, 2024. It can be downloadable from Steam, Ubisoft Store and Epic Games Store platforms . He takes on the role of Sargon and evolves from sword prodigy to extraordinary legend, mastering acrobatic combat and unlocking new Time Powers and unique super abilities.
Features:
Mix of platforms and action
More dynamic fighting style
Combos, dodges and special attacks
We'll see more of Prince of Persia The Lost Crown at Ubisoft Forward on Monday, June 12, 2023
Mortal Kombat 1 – Reboot
Well yes, the Summer Game Fest opens immediately with a bang. The second place as a video game presented, goes to…Mortal Kombat 1.
It's been four years since MK1, got its own Reboot series. Ushering in a new Era. Wanna find out more about this "New Era"? You can read more in our article, right here. For all the other news of the Reboot continue reading to not arrive unprepared for the release of the video game.
As explained by MK1 Creator, Ed Boon, the new Mortal Kombat begins with the promotion of Liu Kang to "God of Fire". Scorpion and Sub – Zero are now brothers. The new title cleverly mixes things up (retraces from 11 to 1) to spice up the new "Era". New rivalries come to the surface and everything is rich of deadly fights and with new and very violent Fatalities.
The new MK1, includes Cameo mode:
It consists of choosing your main character and associating him with a cameo character (similar to "tag team"). So we will play with a couple of beaters. Ed Boon, explained that it is possible to select for example the same character for both the main and the Cameo. This mode gives the player the opportunity to indulge their imagination and curiosity, thus promoting an experience dedicated to customization. In game it will be possible to recall your Cameo character simply by pressing a button. Each of these brings with it a personal arsenal of moves, which in combination with the main character will create deadly clashes.
The icing on the cake for this Reboot is the participation of Jean-Claude Van Damme as and voice of Johnny Cage.
The release date is September 19, 2023. Pre-orders are open, with the possibility of obtaining exclusive content dedicated to Shang Tsung. We will be able to find out more about this title and its new characters/Cameos in the summer, word of Ed Boon!
Dead by Daylight
This title brings astonishment among those present in the stalls and certainly also in the home audience of the Summer Game Fest 2023. Announced with all the trappings by Geoff, the famous actor Nicolas Cage takes the stage making his debut in the videogame world.
A few words from Nicolas Cage
"I play this exaggerated and intense version of a film actor named Nick Cage. He is going to this location convinced that he has to shoot. Instead, he wakes up in the fog, surrounded by crows and serial killers. It's survival, it's a bonding experience for the players."- says the actor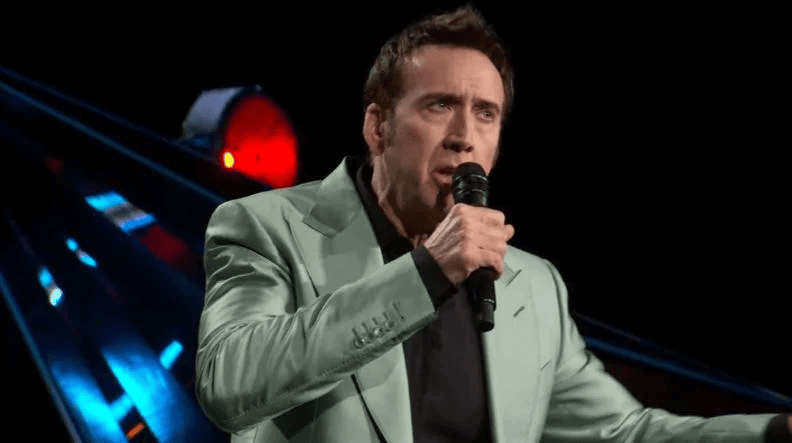 "I was hooked to play the role of Nick because there are enthusiastic Dead by Daylight fans in my family. It represents a new experience and opportunity. I love to have new experiences and challenge myself. In addition, I have the possibility to reach and add a new audience."- comments Nicolas Cage
The actor put his soul, body and even voice into his interpretation, taking care of even the slightest exasperated expression down to the smallest detail, totally merging with the character.
Details about the game:
We will play as a survivor with 3 other companions (team work)
Will be available for PC/ Console (Xbox one/X/S, PS5/4)
Available on Steam and Gamepass
Early Access July 5, 2023 for PC
Release date July 25, 2023
Marvel's Spider-Man 2
Marvel's Spider-Man 2 also cuts a fine figure at the Summer Game Fest. The captivating-looking cover image is shown live. An important fact to keep in mind is that the game will only be available on PS5.
Kraven, is the new type of villain, unlike the usual one, it has no powers or particular mechanical enhancements. His super power is superhuman strength, which will make him a fearsome enemy. In addition, a new image shows Venom not being Eddie Brock.
In Marvel's Spider-Man 2 there will be an original version of the character, but the team will not reveal who is behind the Symbiote. If we want to find out who is behind it, we will therefore have to play with it. It reconfirms that Peter, under the effect of the symbiote, will fight more aggressively. It will also be on a narrative level. Marvel's Spider-Man 2 map will be double in size with new neighborhoods: Brooklyn and Queens.
Marvel's Spider-Man 2 release date is on October 20, 2023.
Lies of P
This charming souls-like taking inspiration by "The Adventures of Pinocchio". An official release date is finally here. The game will be available on PC, PlayStation and Xbox. Available on Steam and Gamepass.
The great news for users is that they will be able to try this interesting action RPG experience thanks to a demo available from today. It includes the first two chapters of the Lies of P campaign and a series of spectacular boss fights, as well as the presentation of the main characters and some unique scenarios that we can explore.
Pre-orders are also open for the Digital Deluxe Edition which includes:
Great Venigni's Set and three days early access
Metal case
Illustration booklet
Game soundtrack
The Standard Edition, on the other hand, includes:
We remind you that the game will be available from 19 September 2023. Meanwhile if you want to find out more about this title, you can read our article clicking here.
Final Fantasy VII – Rebirth
Present at the Summer Game Fest 2023, he presented himself with a first gameplay trailer full of cutscenes and gameplay. The highly anticipated sequel to the remake of the Square Enix saga, has a release period confirmed for the beginning of 2024.
The game continues on the line from the first part, i.e. Final Fantasy 7 Remake and from the next version Final Fantasy 7 Remake Intergrade.
Let's see what to expect from Rebirth:
Completely different graphics, reconstructed in 3D and with new characterization
Game structure changed
Mixed combat system, tending towards action
Distributed "on two discs", exclusively (time or not, it is not yet clear) on PS5
Final Fantasy 7 Rebirth has a release period set for early 2024, stay tuned for a future update.
---
If so far the Summer Game Fest has teased us by looking at the future of the gaming industry, rest assured that it hasn't forgotten those who nostalgically still love to try their hand at 90s video games, let's see them together!
Crush Team – Rumble
The beloved Crush returns with a new adventure all in the name of multiplayer. Presented at the Summer Game Fest, with a new launch video, we know it will be available for PS4/5, Xbox One/X/S. Also, the release date is June 20, 2023.
Let's see all the elements that the game will offer us:
Play in Teams
Rumble N. Style
Season 1 available from 20 June – 12 September
New Heroes
New Maps
New Powers
New Timed Modes
Sonic Superstars
Sega surprise announces Sonic Superstars at the Summer Game Fest 2023.
The presentation trailer shows various phases of the gameplay, linked to the classic tradition but also with various innovations. It is a platformer with a "2.5D" structure, which is based on a 3D graphic structure but with gameplay faithful to the classic 2D scrolling platform mechanics.
The title recovers settings and characterizations typical of the first chapters of the series, but entirely rebuilt with the new graphics. It presents all the typical characters of the cast together, such as Tails, Knuckles and Amy, as well as very special situations, which also include transformations and other oddities to give freshness to the new Superstars. We also find ourselves exploring the Northstar Islands in cooperative multiplayer. We will have the possibility to take part in the action with 4 players at the same time. With the power of emeralds it is now possible to use new skills and even transformations.
There is still no precise release date. Sonic Superstars is on schedule for Fall 2023 on PC, PS4, PS5, Xbox One, Xbox Series X|S, and Nintendo Switch. Also, by signing up at sonicsuperstars.com you can access the exclusive Amy Rose Skin.
Superstars has all what it takes to make a great adventure with new emotions but with a classic touch!
We've come to the end of this Summer Game Fest 2023 Recap that we couldn't wait to share with you. Let us know in the comments if you too followed the event and which titles intrigued you the most. So, stay up to date with us!
Good Game everyone!