Players, mark the date April 18th, the day on which Sony will make numerous titles available to PlayStation Plus Extra & Premium subscription holders.
 Kena: Bridge of Spirits (PS5/PS4)
 Doom Eternal (PS5/PS4)
 Riders Republic (PS5/PS4)
 Slay the Spire (PS4)
Monster Boy and the Cursed Kingdom (PS5/PS4)
Wolfenstein II: The New Colossus
Let's take a quick rundown to understand what titles we're talking about!
Kena: Bridge of Spirits
Kena: Bridge of Spirits is an action-adventure the video game development and publishing is by Ember Lab, released on September 21, 2021 for Microsoft Windows, PlayStation 4 and PlayStation 5.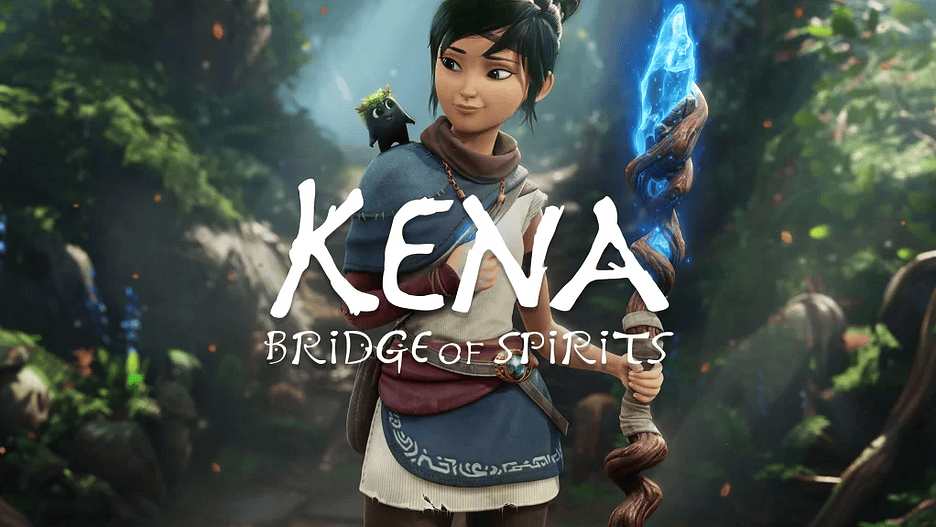 The engaging adventure developed by Ember Lab with a graphic style close to the Disney Pixar productions, will make us play as a young guardian determined to save the forest from a serious threat. In this battle and in much more occasions we will get to know the Rot, tender and chubby travel companions. Ready to travel with them?
Doom Eternal
Doom Eternal is a 2020 first-person shooter genre video game, sequel to Doom. Game announced at the Bethesda Softworks conference at E3 2018.The development is by id Software for Microsoft Windows operating systems, for the Google Stadia streaming platform and PlayStation 4, Xbox One, Nintendo Switch, Xbox Series X and PlayStation 5 consoles.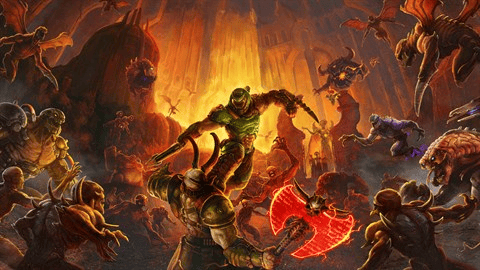 Commanding the mighty DOOM Slayer, fully armed and with a fast pace, the game pushes us to the limit. Our goal is to make our way through hordes of increasingly powerful enemies in an attempt to save the Earth from a hellish invasion.
Republic of the Knights
Riders Republic is a 2021 Multiplayer sports video game and its developing is by Ubisoft Annecy. The publishing is by Ubisoft for PlayStation 4, Xbox Series X/S, PlayStation 5, Xbox One, Google Stadia, Amazon Luna.
Team up with friends to race downhill and dominate maps in team-on-team competitions. Or else compete against each other in PvP modes and events. If you want some extreme action, jump into massive races and be the first to finish.
If you want a shot of madness and recklessness this is the game for you. See you at the finishing line!
Slay the Spire
Slay the Spire is a roguelike video game the developing is by Megacrit while the publishing is by Humble Bundle for PlayStation 4, Nintendo Switch, Xbox One, Microsoft Windows, MacOs, Linux, Android and iOS during 2019.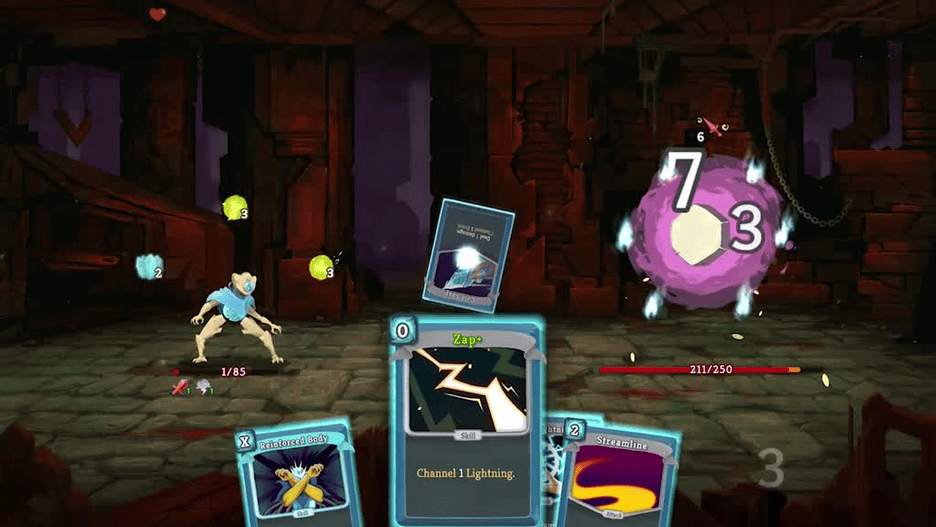 Build a deck of cards so you can challenge enemies whom will try to prevent the spire from ascending. There are four selectable characters in the game, each with unique cards and abilities. You get both bonuses and penalties from fights. The game features three selectable game modes: Play, Daily Challenge and Custom Game.
Monster Boy and the Cursed Kingdom
Monster Boy and the Cursed Kingdom is a 2018 platform game by the Game Atelier while it's publishing is by FDG Entertainment.
We will help Jin, the "wonder boy" find a solution to his uncle Nabu's disaster. Nabu cursed the Kingdom and now we're called to fix it up. Are you ready to solve puzzles and shapeshift countless times?
A rich soundtrack composed by talents like Motoi Sakuraba, Michiru Yamane and Yuzo Koshiro makes the story unforgettable.
Wolfenstein II: The New Colossus
It is a first-person shooter of the historical-fantasy-horror genre. It's developing is by MachineGames and the publishing by Bethesda Softworks, sequel to Wolfenstein: The New Order. Available for Microsoft Windows platforms, PlayStation 4 and Xbox One, Nintendo Switch and PS5.
The story setting is in an alternate world where the Nazis wins The World War II and are ruling the world with violence and cruelty. Until a soldier everyone thought was dead returns to make things right. The atmosphere is rich thanks to the soundtrack composed by Mick Gordon, author of the music of Doom (2016).
Remember: On April 18, grab these great titles and add them to your Library. Let us know which Title you are most interested in and you can't wait to play!