Can you survive the hunt?
Meridiem Games has teamed up with publisher Destructive Creation to release a special physical edition of Shame Legacy – The Cult Edition for PlayStation 5, scheduled for release in June. The game, developed by Fairyship Games and Revenant Games, takes players on a terrifying journey through a village occupied by a cult.
Meridiem Games will handle the design, production, and distribution of this special edition of Shame Legacy – The Cult Edition, which will be available this summer in specialized stores in the European market. The special edition will include a specially designed case with a unique design and a metallic postcard.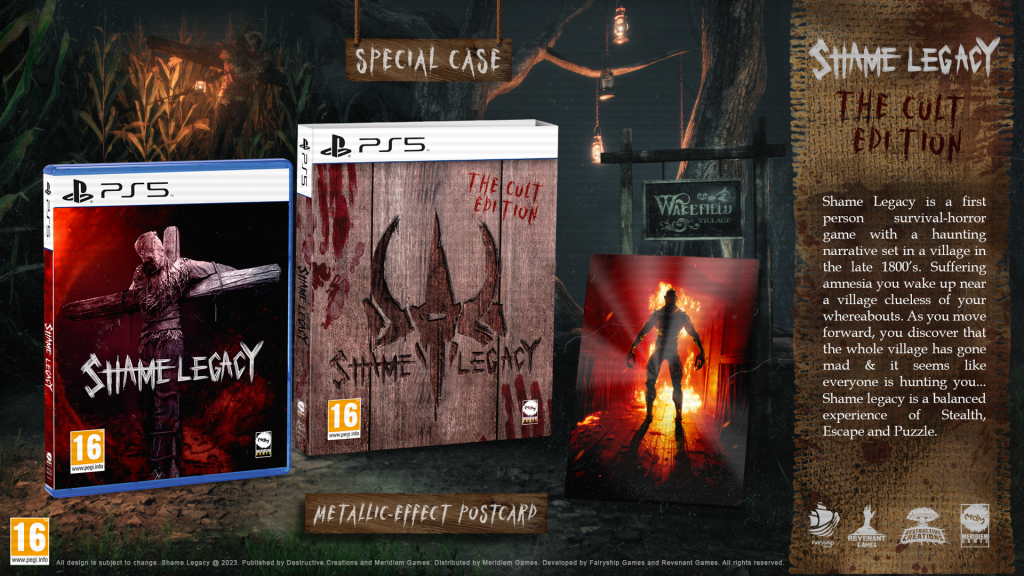 Shame Legacy is a first-person survival horror game set in an abandoned cultist village in the 19th century. Players must try to survive using stealth and escape mechanics, avoiding any contact with the villagers who are everywhere, solving puzzles, and uncovering their own connection to the mysterious situation they find themselves in. Meanwhile, a disturbing danger looms closer.
The game begins with the player waking up confused in some sort of anger management convention from the 19th century. They quickly realize that they are the prey in a hunt taking place in the village. The legacy of their family seems to have caught up with them, but perhaps not in the way one would expect.
For more information, visit www.meridiem-games.com