Daedalic Entertainment and NACON have revealed The Lord of the Rings: Gollum's Precious Edition, which includes many premium exclusive perks for LOTR fans, such as unique concept art, a lore compendium, extra Elvish voiceovers, and more…
Daedalic Entertainment and NACON revealed The Lord of the Rings: Gollum : Precious Edition.
A very special edition for fans of The Lord of the Rings and Middle-earth, with a slew of exclusive premium perks.
It's no coincidence that this version of the game was designed with Tolkien fans in mind.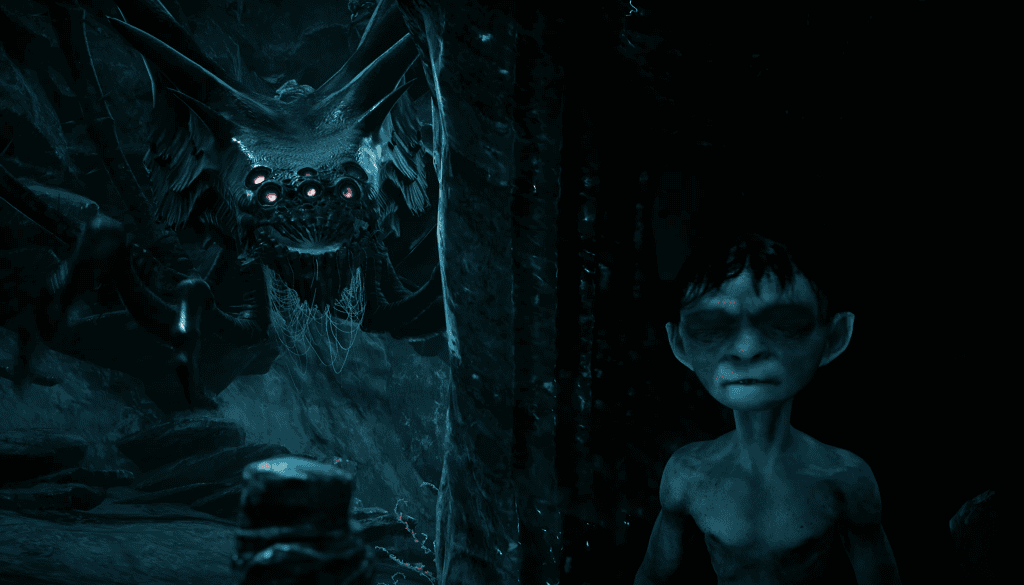 Daedalic Entertainment and NACON have carefully selected the Precious Edition, curating a captivating package that includes over 100 stunning art pieces, a lore compendium to deepen our Middle-earth knowledge, additional Sindarin lines for the game's Elves, and more.
The following is a list of everything included in the Precious Edition:
The Lord of the Rings: Gollum – Core adventure
Exclusive Concept Art – Over 100 original sketches and development secrets
Lore Compendium – Learn more about the untold history of Middle-earth
Original Soundtrack – Epic orchestral 17-track Album
Sindarin VO Expansion – Additional voice-acting in the Elvish tongue of Sindarin, done by professionals and made for Middle-earth die-hard fans who want to immerse themselves even more while exploring the world of Tolkien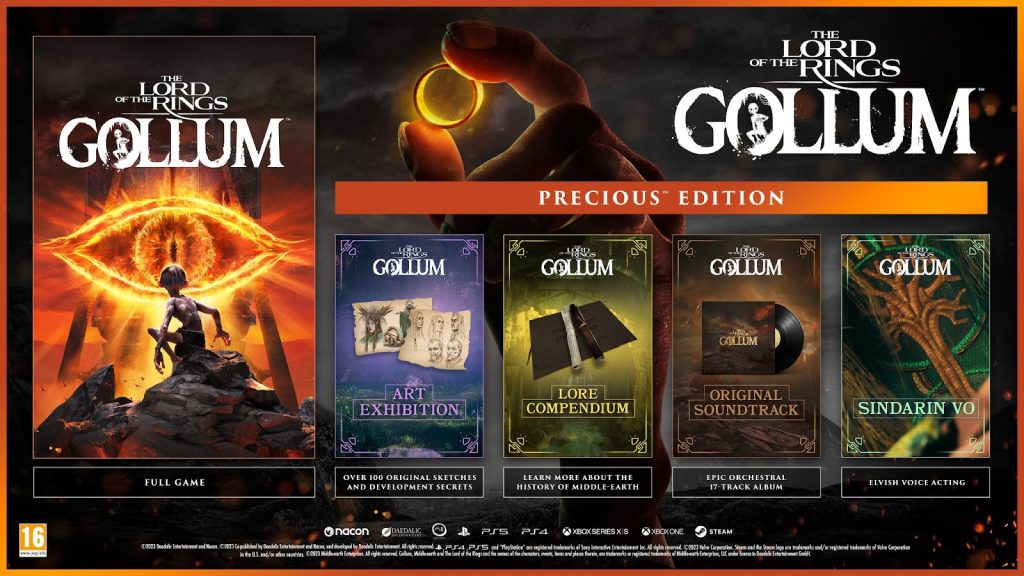 Keep in mind that the Precious Edition will be a digital-only release, so if you purchase the standard edition in physical form, you'll need to unlock each bonus content individually.
If you choose the Standard Edition, you will only have access to the core adventure and no DLCs.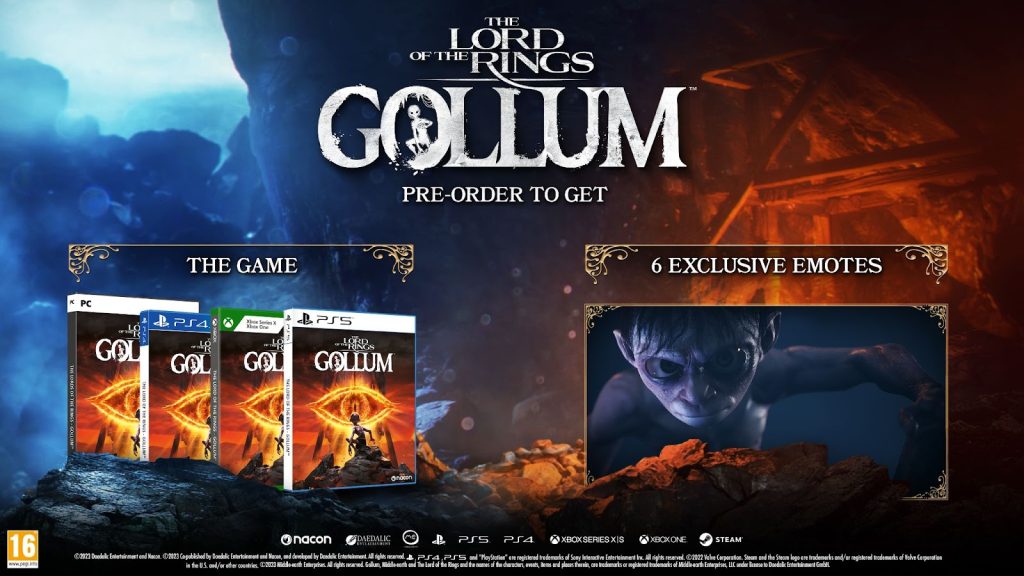 By pre-ordering the Standard or the Precious Edition, you'll be able to unlock six exclusive emotes for our tiny Sméagol. Oh, sorry about that… I mean, for our ferocious and fearsome Gollum.
I'd also like to remind you that pre-orders for The Lord of the Rings: Gollum's Standard and Precious editions are now available on Steam and Epic Games Store for PCs, the Microsoft Store for Xbox One and Xbox Series X/S, and the PlayStation Store for PS4 and PS5.
The Lord of the Rings Gollum will be released on the platforms listed above on May 25th, 2023. Instead, Nintendo Switch owners will have to wait a little longer for both the release date and pre-orders.
But don't panic. Sauron, the Dark Lord, is forging all game editions on the slopes of Mount Doom!
We'll be back soon with more news from Middle-earth. Stay tuned! For more information, visit the game's official website.