A brilliant and fascinating concept that results in an exuberant action-adventure RPG with Metroidvania elements.
Moo Lander is the new action-adventure RPG developed by the Bulgarian team The Sixth Hammer. A memorable and unusual adventure with a compelling narrative, difficult environmental puzzles, and furious combat.
Survival instinct and species protection have always been values that no one can afford to ignore. These are the motivations that will drive our protagonist to travel to an ancient alien planet in search of the only source of life capable of saving his civilization.
An intriguing and ambitious project with many elements reminiscent of Metroidvania while developing a challenging combat system and resource-based gameplay.
The game is available from May 27 for the PlayStation 5, PlayStation 4, Xbox One, Xbox Series X|S, and PC.
A unique project that focuses on the intriguing role that cows play in the game. This is one of the primary characteristics that distinguishes Moo Lander as a Mootroidvania.
On the other hand, it is not my intention to foreshadow anything in the review that follows. So all you have to do is follow me and join me on this adventure full of mystery and ancient prophecies.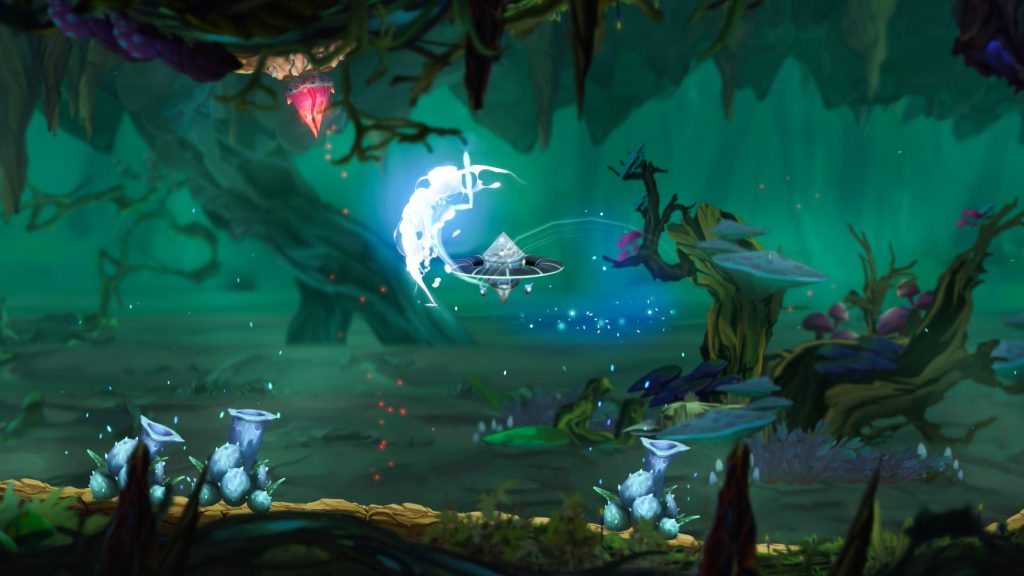 I understand what you're thinking, but this isn't a dream! In fact, you've landed on a hostile alien planet riddled with perils, terrifying enemies, and environmental traps. You must muster all of your remaining courage, roll up your sleeves, and become the architects of your own destiny, saving a people doomed to extinction.
Once upon a time, there was a brilliant development team
The Sixth Hammer is a group of indie developers with big dreams and a lot of out-of-the-box ideas. A studio that we want you to discover so that you can connect even more deeply with the topics covered in the following sections.
Moo Lander is the product of a team of fourteen enterprising developers from all over the world who worked for years to create what is now the finished product, including not only game developers, but also a pianist, guitarist, hydraulic engineer, tour guide, and even a beekeeper.
The multiplayer – er, the Mooltiplayer – plays a critical role for the development team. It is, in fact, the primary motivation that drives us to gather on the sofa with friends or relatives and have a great time. And now that we're almost to Christmas, imagine how much more fun this can be!
In any case, art plays a significant role in The Sixth Hammer. A component that required extensive research and dedication in terms of commitment and effort, but has resulted in what is the true artistic component in Moo Lander. The development team felt it was important to acknowledge both the art design of the Ori saga and that of Rayman as important influences and necessary mentions.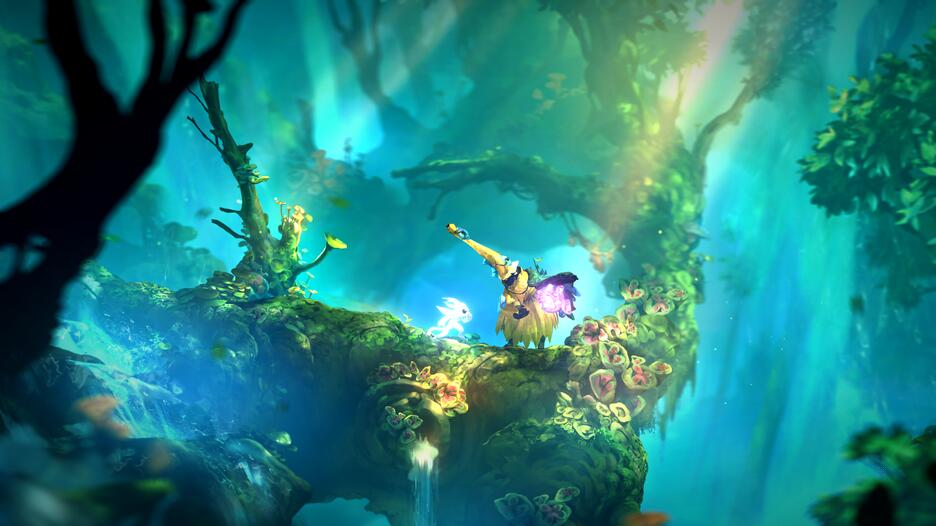 Much of this research and focus is on sound design experimentation and development, which will be one of the main themes of this review, especially given its importance in the gaming industry.
The Cosmic Milk
The narrative sector is a small pearl with a wonderful atmosphere that tells an old story. A story of drama, hope, and revenge that quickly proved to be an absolute gem capable of holding some intriguing twists.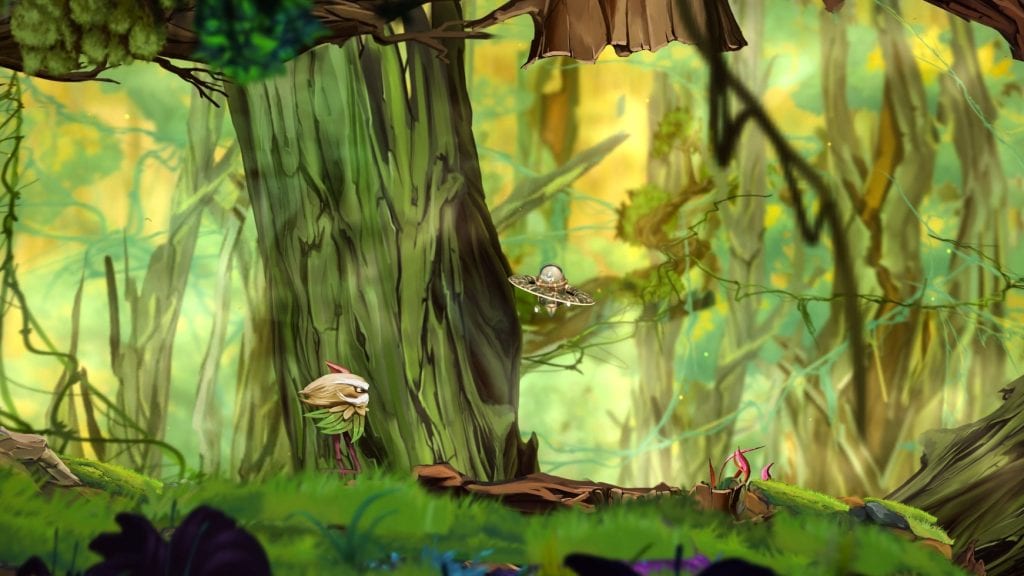 A story that should be about peace, serenity, and unity, except that the natural order of things has been upended by a terrible war caused by greed among peoples.
But let's not rush. Let's start at the beginning, as is customary when telling a bedtime story. Once upon a time, the Landers and the Annunaki were two prosperous and ancient civilizations that coexisted in peace.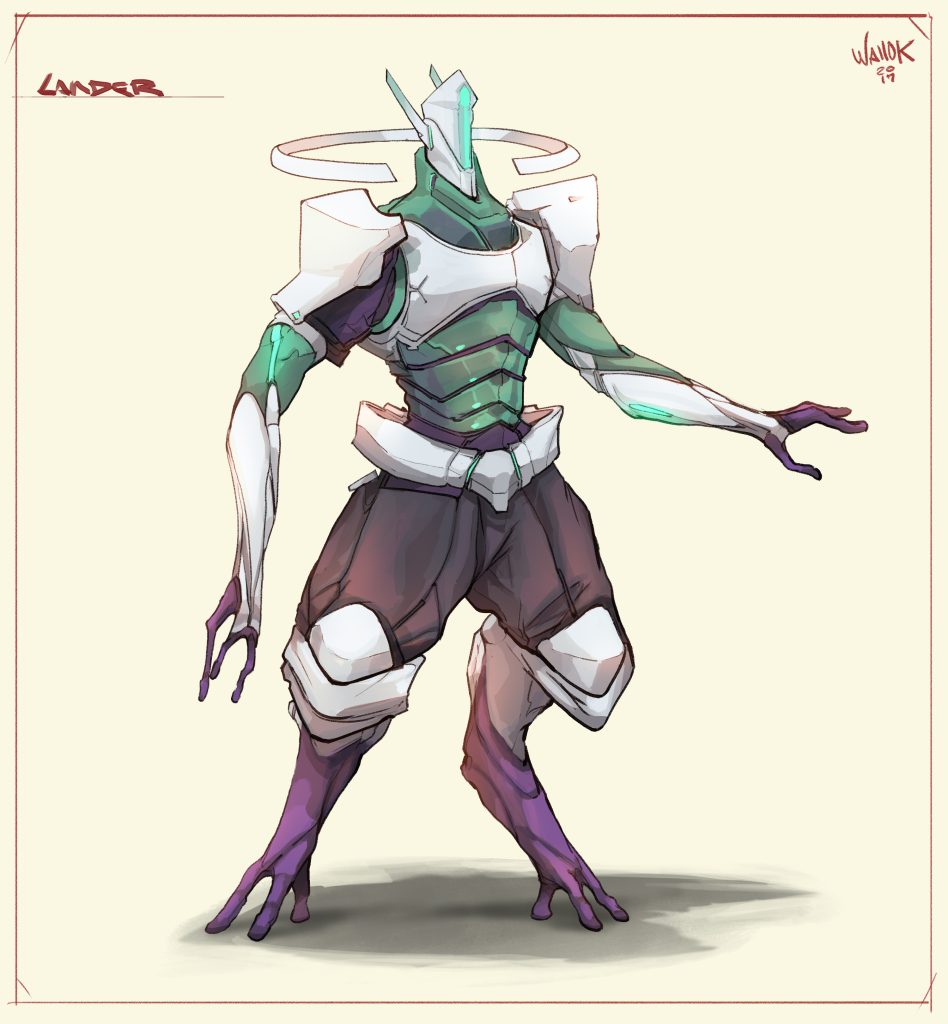 Two ancient peoples with very different customs and traditions, but united by a significant social evolution. In a nutshell, two civilizations that, despite their decidedly primitive nature, have managed to form a lasting civilization as a result of what we might call an alternative globalization.
The Landers and the Annunaki developed incredible and powerful technologies as a result of their use of cosmic milk: a source of supreme knowledge that ensured a never-ending supply of resources for both species.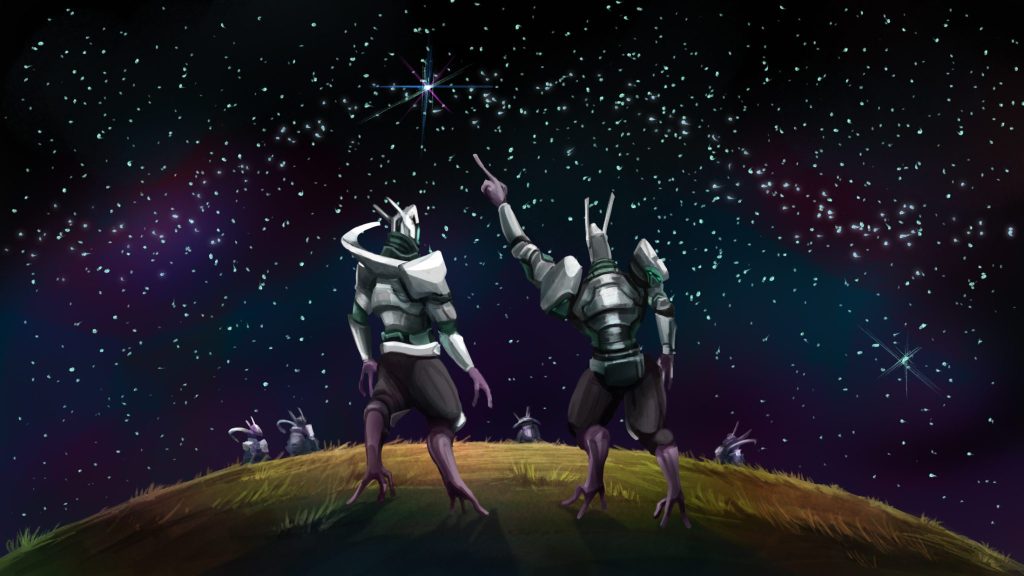 Unfortunately, it was the milk that triggered a lengthy conflict of interest. The Anunnaki eventually decided to keep the milk for themselves, sparking a terrifying and bloody war that resulted in the annihilation of all cows.
Despite their differences and the consequences of an ill-advised war, the two peoples reached an agreement that decreed the mysterious disappearance of the Anunnaki, while the Landers remained on their home planets, hoping for survival.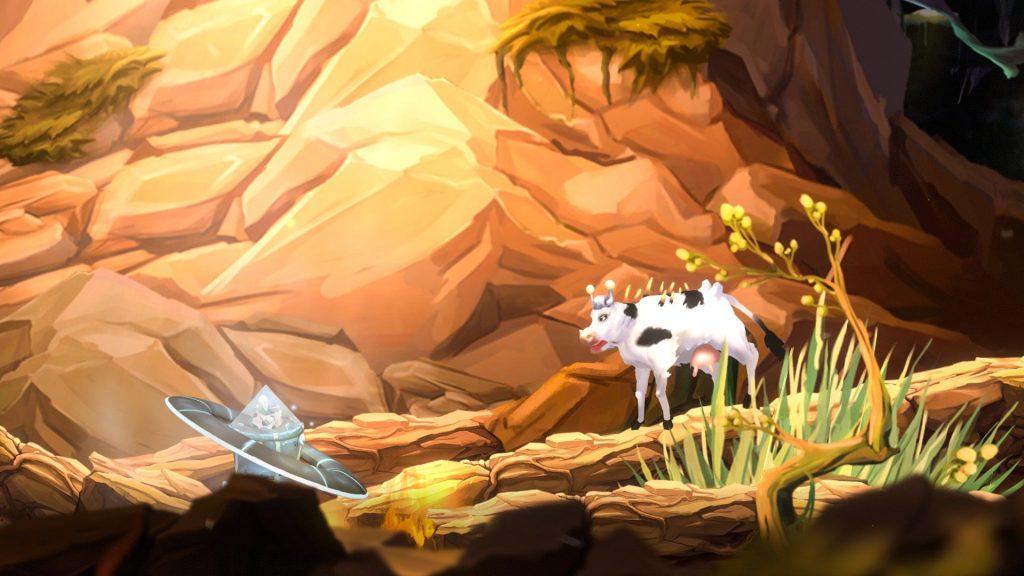 But, without the cows and the cosmic milk, there was nothing the Landers could do, unless The Milk Sages suddenly remembered an ancient legend about the existence of a specific device capable of producing infinite quantities of milk.
And you might be thinking, "Ah, this is where I come in." In fact, not yet… A daring soldier receives the assignment to carry out this difficult mission, but he tragically died on the way.
It is precisely at this point that the Landers need your bravery and determination. You are one of the last elite soldiers who must confront his destiny and become the hero who will fulfill the ancient prophecies.
I really liked how The Sixth Hammer developed the narrative, both in terms of the main plot and some nice anecdotes about the protagonist's past. The presence of these elements, combined with a captivating story, makes the narrative sector a hidden gem.
Defeat the cows and reclaim your milk
The emphasis on settings and atmospheres is one of the game's many pillars. The Sixth Hammer's new title takes inspiration from classic Metroidvania games and features a challenging combat system as well as an in-depth exploration of the game's various areas.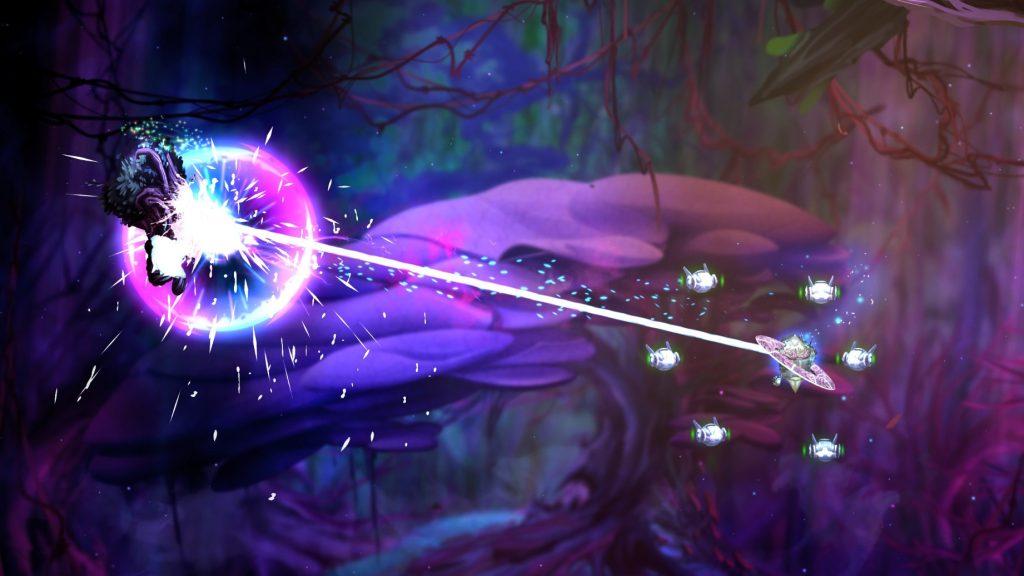 We will play as a wise and humorous hero, accompanied and supported by his very nice and faithful Hamilton: the AI of his spacecraft ready to defend us, keep us company, and tell us some interesting stories about the protagonist's past.
Hamilton will reveal information about the game's history and teach us how to use the spacecraft as a self-defense tool, revealing himself not only as a loyal companion but an indispensable resource for our survival.
He will advise us on how to pass through or eliminate hostile vegetation, attack, and move. The connection with this nice AI will be important not only for narrative purposes, but also for understanding the main mechanics of Moo Lander.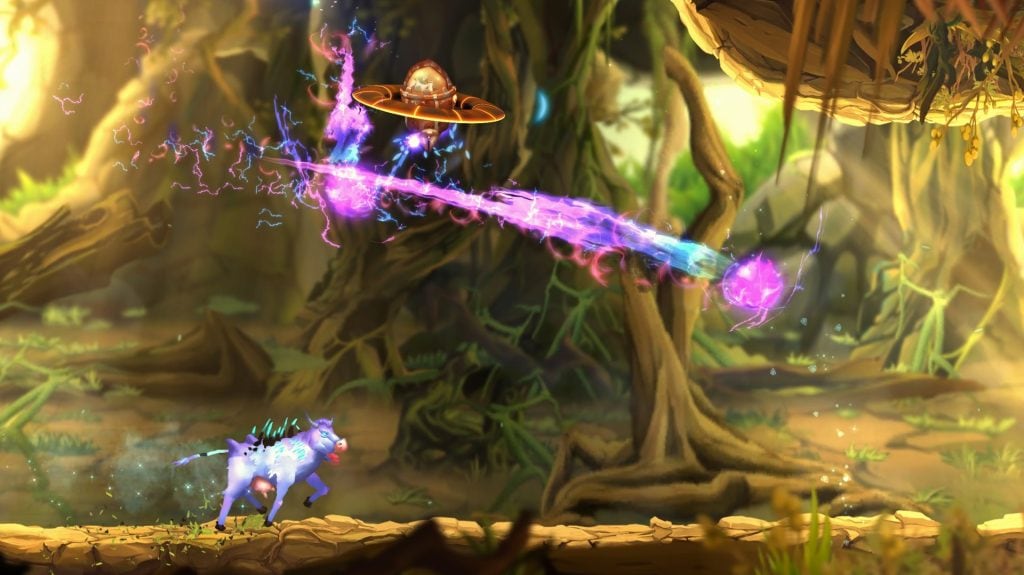 Throughout the adventure, the protagonist will be able to explore various biomes, discover secret areas, upgrade, and solve some environmental puzzles in order to recover the cosmic milk.
Is everything so simple and obvious to you? That is not the case! In fact, at first, you will only be able to move and avoid the attacks of the vegetation, until, as the story progresses, you will be able to repair the ship and equip it with some critical functions.
And it's only when you start using your milk arsenal that the game becomes truly unique! Among the most intriguing things to consider are the weapons we have at our disposal. The ship is outfitted with lethal and stun weapons. The first can be used to destroy landscape elements and attack enemies, while the others are required to weaken and stun the cows (without killing them). This will make retrieving and transferring them to the mothership easier.
When you're not chasing down nature's monstrous creatures, you'll have to navigate combat that challenges players to show off their skills, putting them to the test with tough fights that will require us to keep our cool.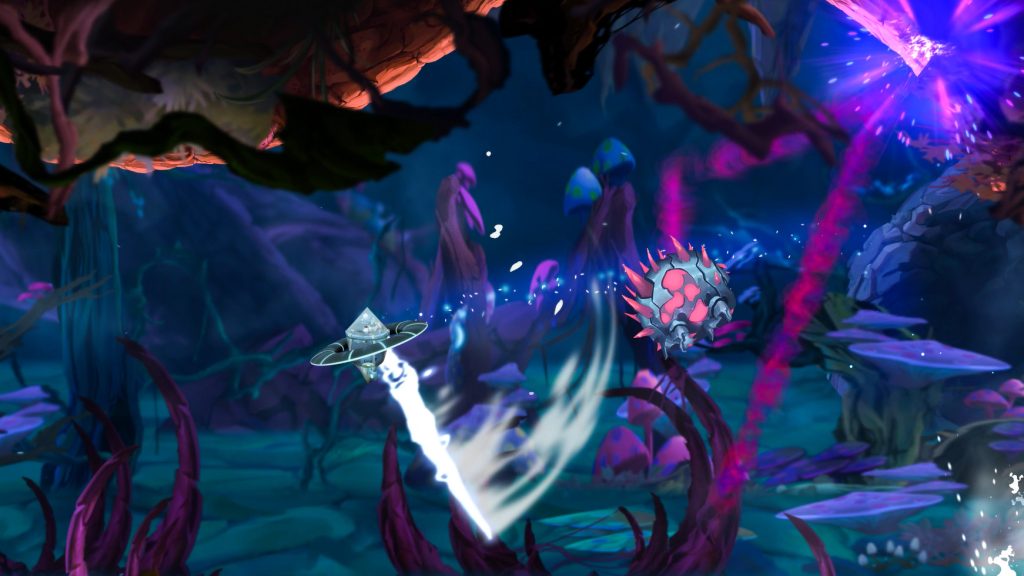 We must make a special mention in this regard of the fantastic Mighty Cows: our worst nightmares as well as the real boss fights in Moo Lander. Each of them has a distinct stylistic personality, as well as rare and unique abilities that make them a real pain in the neck. To fight them (especially at higher difficulty levels), you must study their moves, understand their attacks, and react appropriately. You'll have to deal with a total of twenty of them, so brace yourself for the worst!
Mrs Lava was one of my numerous but beautiful efforts. A magnificent, fascinating, and wonderful creature. And you've probably already realized how dangerous and lethal its abilities can be.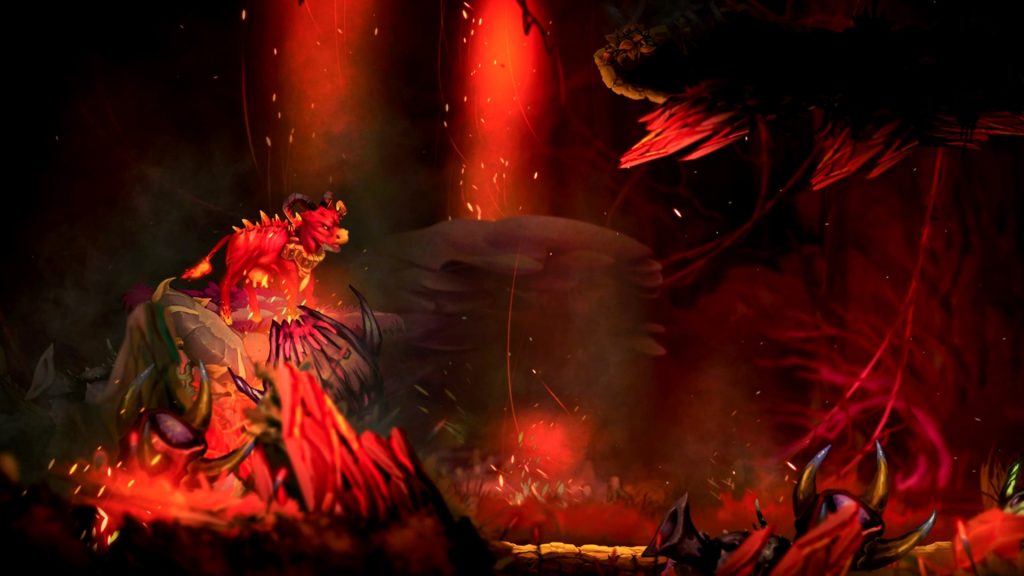 Moo Lander is stylistically excellent, both in the creation of the creatures and in the chromatic contrasts that characterize the various biomes, thanks to a careful and meticulous artistic design.
Despite some minor flaws in the spacecraft controls and other minor flaws, the project succeeds on the playful component, thanks to a level design that is meticulous in its attention to detail.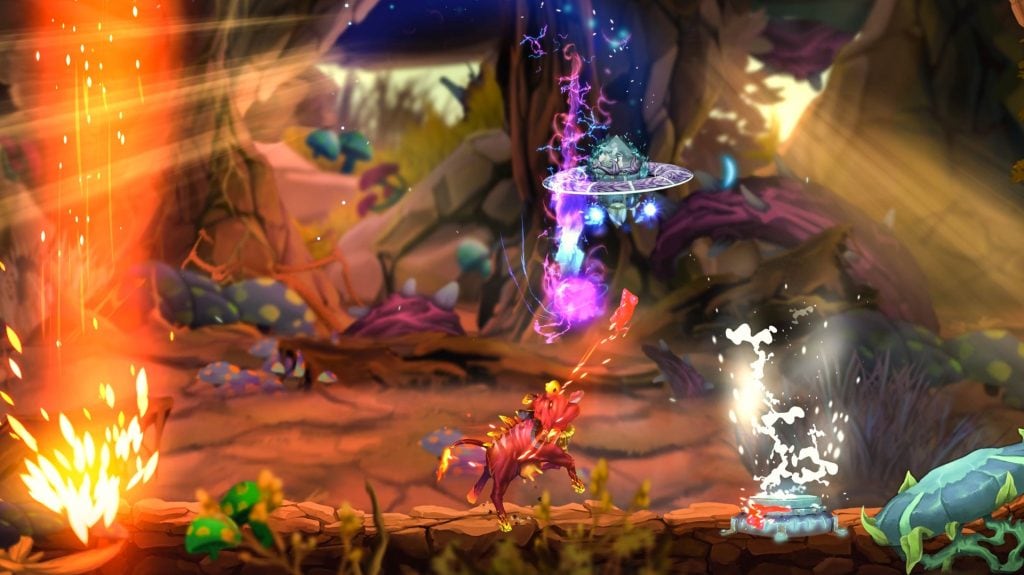 The multiplayer sessions, on the other hand, are exactly what Moo Lander required. After finishing the main story, it's nice to sit back and play with friends in a variety of fun and interactive modes. In short, there is something for everyone in this game!
Muuusic to my hears
Among the many merits, I must express my appreciation for the sound design and the soundtrack. We now understand how important it is for players to have a project that is finished and complete from all perspectives.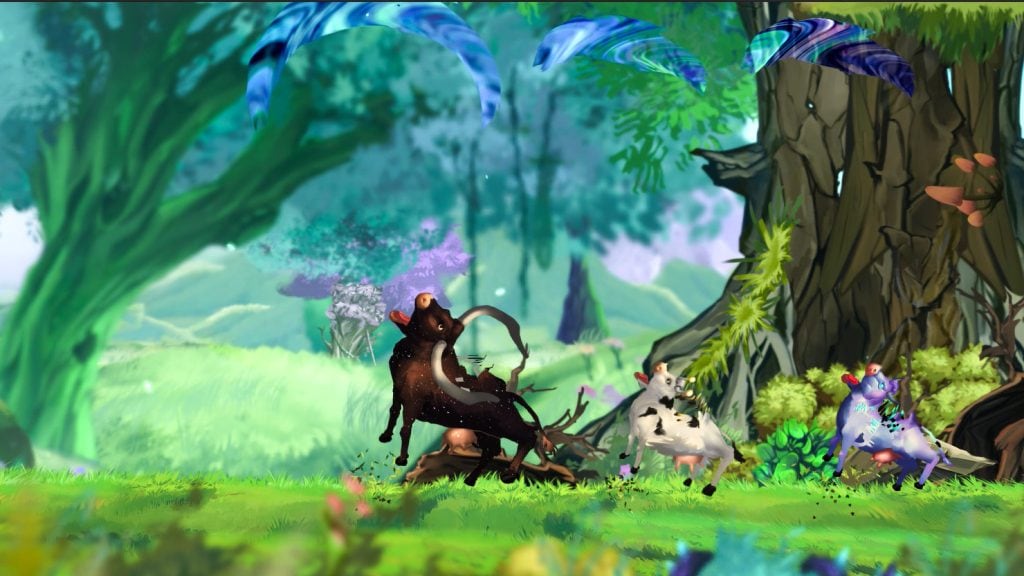 In Moo Lander, audio immersion is important, with sound effects that stay in the players' ears. To this is added a fantastic soundtrack composed by the project's two creators, Yasen and Dimitar. They are both outstanding musicians, with Yasen excelling at the piano and Dimitar excelling at the guitar.
Sound design is still one of the most important factors in product selection, and I am grateful that The Sixth Hammer has spent so much time experimenting and finding the right choices that comprise their project today.
(Cosmic) Milk Overdose
Moo Lander astounded me. Not because I had specific reservations about it, as I had previously stated in the article.
Probably its most important and unusual feature is the presence of cows as antagonists, the fact that we use milk as a battle weapon, finding in cosmic milk the definitive solution for the protection of the species. But, thinking about it, too many things revolve around milk, how it is produced, and who consumes it.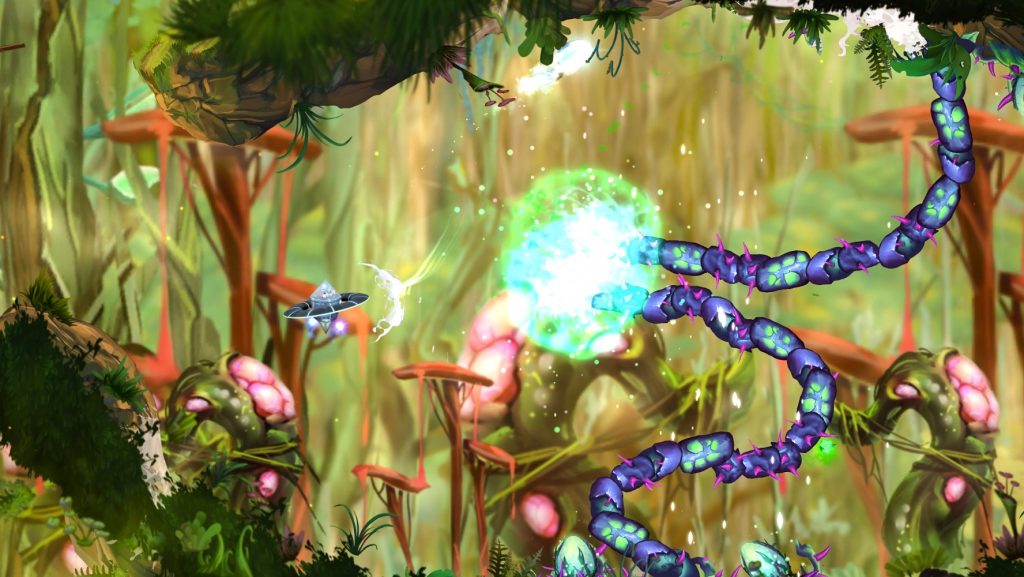 Could this be the start of a new genre? Will the world be taken over by Mootroidvania games? Or did I consume too much milk this morning? My mind is filled with too many questions.
Whatever your feelings are, I would recommend you playing Moo Lander because it is not only different from the canon and has many new features, but also because it contains some truly unmissable goodies. Take my advice!
Moo Lander
"Moo Lander is the new action-adventure RPG developed by the Bulgarian team The Sixth Hammer. A memorable and unusual adventure with a compelling narrative, difficult environmental puzzles, and furious combat."
7.7/10