The May PlayStation Plus Extra and Premium Game Catalog is updated with new titles for you to play. Let's find out which ones they are
As announced, the PlayStation Plus Extra/Premium Catalogue is updated with numerous new games to add to your Collection. They will be available starting May 16, for all those who have a PlayStation Plus Extra or Premium subscription. So mark the date and let's see together what the games in question will be on the PlayStation Plus Extra/Premium Catalogue!
Ratchet & Clank: Rift Apart (PS5)
Humanity (PS4/PS5)
Watch Dogs: Legion (PS5)
Dishonored 2 (PS4/PS5)
Ratchet & Clank: Rift Apart is a platform and third-person shooter video game developed by Insomniac Games and published by Sony Interactive Entertainment for PlayStation 5. The title marks the debut of the Ratchet & Clank series on PS5 and tells the events after Ratchet & Clank Clank: Nexus.
Following their previous heroic deeds, Ratchet and Clank are celebrated as galactic heroes in the city of Megalopolis. Clank reveals that he has repaired the Dimensionator so that Ratchet can travel between dimensions in search of more Lombax. Dr. Nefarious suddenly attacks them and manages to steal the Dimensionator; causing different dimensional rifts to randomly open. All together they will work to defeat and banish the enemy to a rift. With the Dimensionator in their possession, the heroes manage to put the dimensional anomaly right again by repairing the damage caused by the two Nefarious and embark on new adventures.
The game takes full advantage of the capabilities of the PlayStation 5, as there are no uploads between the various sizes. We'll traverse different environments in a multitude of levels, defeating enemies with a variety of weapons and gadgets and overcoming various obstacles to complete key mission objectives.
The game introduces the concept of near-instantaneous, real-time travel. To make this possible, a new mechanic called "Rift Tether" is introduced into Ratchet and Rivet's arsenal that drags them from one side of a a portal, allowing them to move quickly between points in the level.
The game offers a great assortment of accessibility options. In order for all players to enjoy the gameplay and complete the story.
If you're already familiar with the series you can't miss it! Ready to mend the dimensional rifts with Ratchet and Rivet?
Humanity
Humanity is a third-person action-puzzle video game. It's developing by THA Limited. Meantime the publishing is by Enhance. It is available for PlayStation 5, PlayStation 4, PS VR, PS VR 2 and Microsoft Windows.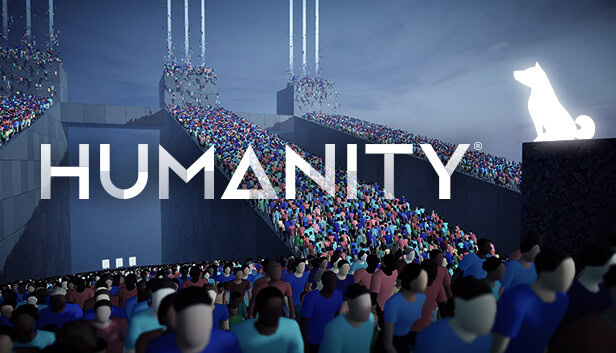 In Humanity we will impersonate a dog. Your job is to command huge marching crowds, making them jump, spin, push objects, float, shoot and climb their way to safety through over 90 scenes in Narrative mode.
Ready to be a Shiba Inu in this bizarre and crowded world? Humanity awaits you from May 16, when it will be on PlayStation Plus and will mark its release date at the same time.
Watch Dogs: Legion
Watch Dogs: Legion is an action-adventure video game. Its developing is by Ubisoft Toronto. While Ubisoft manage its distribution. Its first release was on October 29, 2020 on Microsoft Windows, PlayStation 4, Xbox One and Google Stadia and on November 10 on Xbox Series X and S while on November 12 on PlayStation 5. It is the third installment of the Watch Dogs series and sequel to Watch Dogs 2.
Build a resistance with almost every character you meet, hacking, infiltrating and fighting through a near-future London in the throes of its own decline. The Resistance awaits you! Recruit and play as whoever you want in the city. Each has unique history, personalities and abilities.
Hack armed drones, use spiderbots and take down enemies with the augmented reality cape. Explore a vast urban world, with London's most famous landmarks and lots of fun side-activities. Take your recruits online and team up with friends to complete new co-op missions. It will be for free after launch.
Dishonored 2
Dishonored 2 is a stealth video game, developed by Arkane Studios with the new Void Engine graphics engine and published by Bethesda Softworks on November 11, 2016 for the PlayStation 4, Xbox One and Microsoft Windows consoles. It is the sequel to Dishonored, released in 2012.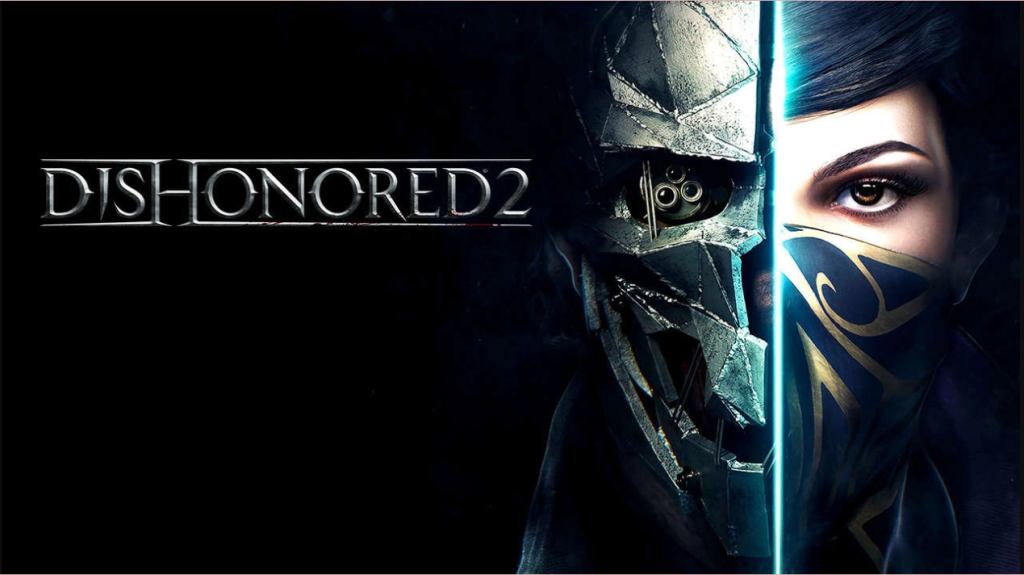 Dishonored 2 take place 15 years after defeating the Lord Regent and the end of the plague. As Emily or Corvo, travel far beyond the legendary streets of Dunwall and reach Karnaca, an ancient coastal city. Armed with the Symbol of the Outsider and incredible new supernatural powers.
Get ready to step into the shoes of a supernatural assassin again. Play your way in a world where mysticism meets industry. The story will adapt to your choices, leading to unpredictable results in the carefully crafted missions of this fantastic game.
Mark down May 16th so you won't miss out on any of these games on the PlayStation Plus Extra/Premium Catalogue. Let us know which ones you will definitely download and play!