Little Devil Inside: Discover a breathtaking world and face unexpected events
Little Devil Inside is the new project by Neostream Interactive. It's a 3D action-adventure game, in a complex and unknown world.
If you belong to that genre of gamer fascinated by an enchanting narrative, incredible environments and an engaging combat system, I advise you to follow me to discover this intriguing video game.
The way of the mercenary
Little Devil Inside immerses the player in a surreal adventure, transporting him to a fantastic world to discover and explore.
Travel, discover mysterious places and meet humans and creatures to interact with. Learn basic survival techniques and take on hostile missions.
Live a realistic life in an unrealistic world. Rreveal mysterious and captivating backstories as you interact with the characters and find out what happens in their daily lives. Face off against powerful archdemons and save the world.
Little Devil Inside is in a Victorian age typical context. A somewhere world between heaven and hell.
We will play the role of a skilled and tenacious swordsman, employed by a research team. They're led by college professor Vincent and his colleague, Dr. Oliver.
The developers have also point out the presence of a satirical angle on the video game cliché of hunting monsters.
You will therefore have to explore what you consider important. Also all those seemingly simple quests that will reveal interesting aspects of the life of the characters you interact with.
A new and atypical minimalism
The developers define minimalism as one of the basic ideas for the Little Devil Inside concept.
A minimalism that differs from canonicity. In fact they wanted to create a surreal but familiar look with the characters, creatures and objects. There's a minimal but sufficient level of visual detail.
This particular choice is naturally very important to create a vivid image in the minds of the players.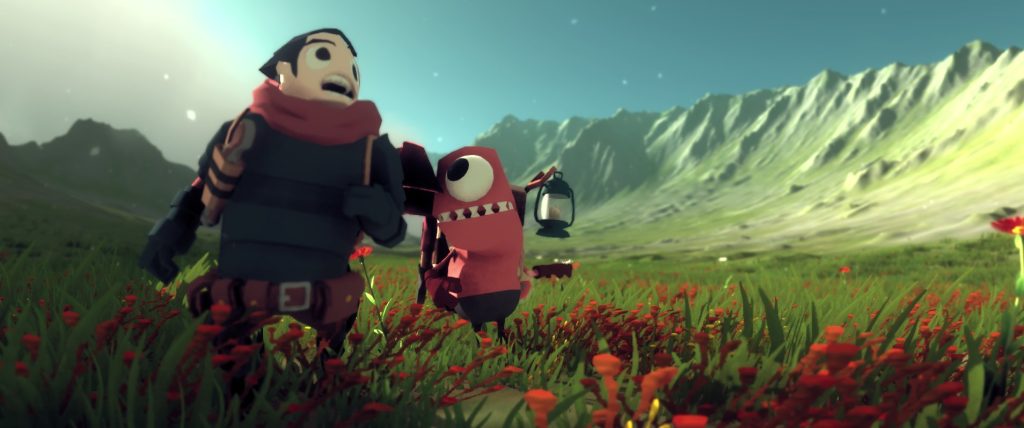 There is an interesting contrast between the various subplots's characters, narrative and development. This offerts you an engaging and never banal experience.
You will never get enough
Despite appearances, Little Devil Inside is fundamentally an exploration focused survival action RPG game. 
The most important innovations consist primarily of experiencing this adventure as if it were ordinary everyday life. As in real life, where you gain a relaxing or refreshing weekend after a hard week's work.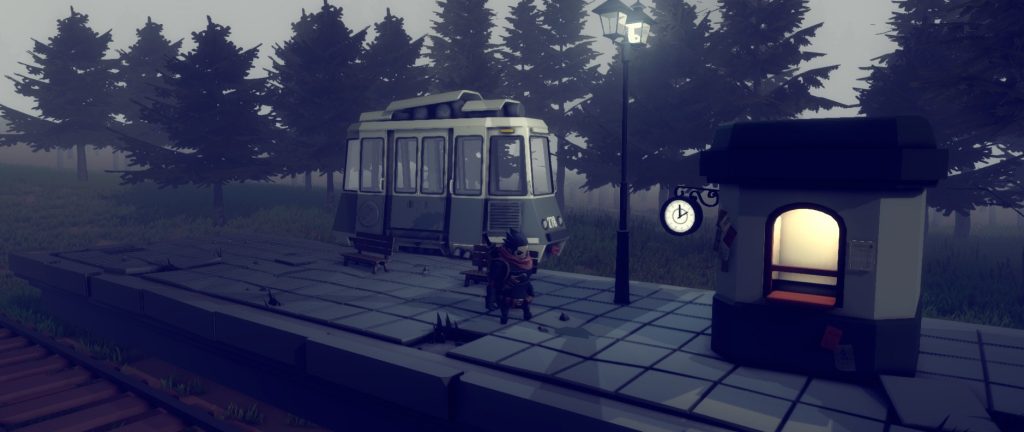 You can obviously go home to rest and prepare for your next mission. Otherwise you wander around the city and interact with a long series of elements and events.
Prepare yourself for long journeys, obtain the necessary information and equip your gear as you see fit.
You play a very important role. The professor hired you to investigate unusual, concerning activities in the outside world to develop new technologies.
As a member of the faculty, you will have to work hard. You must obtain necessary information and artifacts for subsequent analysis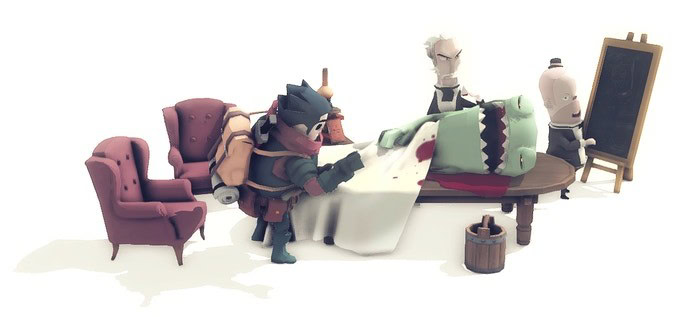 The gameplay shows up as a fun mix of exploration, combat and an infinity of side quests.
All non-combat mechanics seem smooth and dynamic with all the usual movements. There will be natural motion blending between character animation sets.

Hit and tear apart your enemies thanks to your destructive arsenal. Brandish swords, guns and steampunky gears. The combat system will be easy to learn and difficult to master.
Kill brutally your enemies to terrify the hordes and take advantage of the protagonist's furious combat skills. So you make combat an engaging and tireless experience.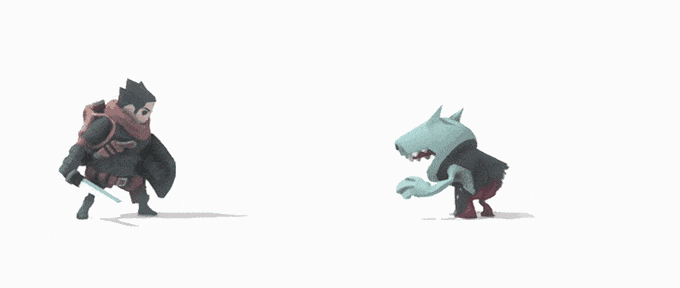 Upgrade your technologies with very rare artifacts by killing creatures and demons. Modify and upgrade your vehicles to improve performance and durability.
If you are looking for varied and unique enemies, know that the developers have also thought of this. Little Devil Inside will offer a vast bestiary, composed of creatures, monsters and demons with always different characteristics.
You will have to analyze the enemy in detail, studying and discovering his strengths and weaknesses little by little!
Many, many expectations
The project of Neostream is undoubtedly promising. It winks at all those who are looking for a strong exploratory component adventure video game
I really appreciate the choice of giving importance both to the mechanics of the gameplay and to additional events and side quests.
Little Devil Inside also fascinates for the desire to bring a new product, different from the crowd and that wants to differentiate itself, giving importance to all those elements that are often overlooked.
While waiting to find out more about this wonderful world, I announce that the game is scheduled for release in winter 2022 for PC, PlayStation, Xbox and Nintendo Switch. Finally, thanks to the enormous success of the Kickstarter campaign, also on Wii U.
Let's get ready for a winter full of errands, extraordinary events and furious hunts for monsters and legendary creatures!