Our interview with the development team aims to uncover the most intriguing news about Kaku: Ancient Seal.
Previously, I mentioned how much Kaku: Ancient Seal surprised me. And my interest and curiosity have grown stronger with each passing day, with the desire to have an in-depth conversation with the developers to learn about the major innovations and additional elements that distinguish this project as a whole.
Anyone who knows me knows that Prehistory is a subject that is very close to my heart, not only in terms of historiographical passion, but also in terms of environmental development, fauna, and the fact of constantly adapting to the unexpected and the laws of wild nature.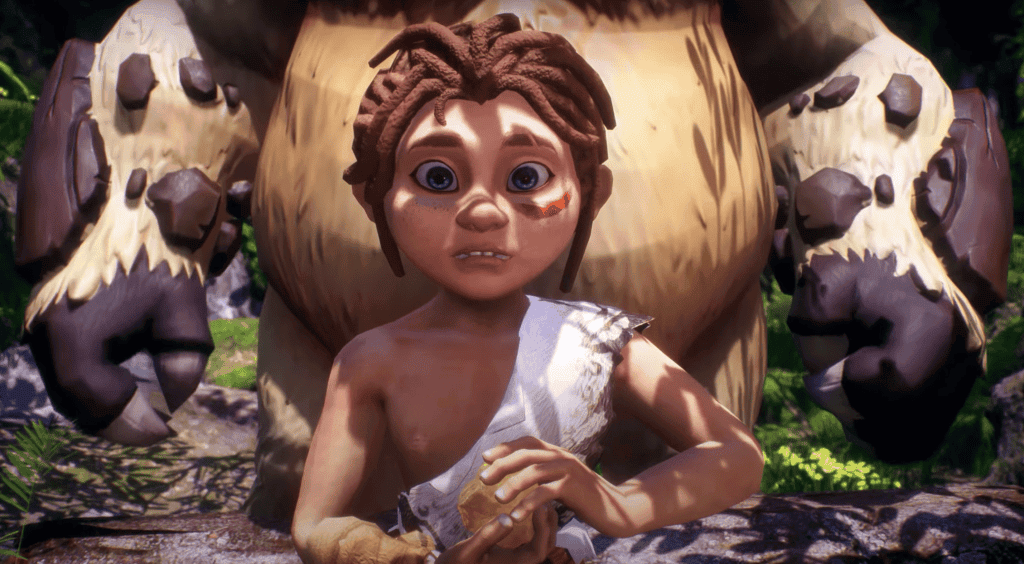 As a result, it gives me great pleasure to present our interview with BINGOBELL: an ambitious and promising development team that aims to provide an experience that is not only fun and rewarding in terms of gameplay, but also fascinating and ambitious in terms of aesthetics.
Furthermore, if you are especially interested in discovering and comprehending the main dynamics of the fights, I recommend watching a new devlog about the combat system, which is thoroughly explained by the developers.
An essential update to understand how the development of Kaku: Ancient Seal is progressing.
Now, without further ado, I'd leave you to read the interview, hopefully resolving some of your doubts and questions about this project. Enjoy your reading!
Francesco:
To begin, since we still know very little about you, would you mind telling us about your team's origins? How did the BINGOBELL team come to be?
BINGOBELL:
We are a group of game developers and gamers who have come together because we all enjoy playing. Going all out to make a game in our lives is already an intriguing endeavor. Making a game is difficult, especially when we gamers want everything. When it comes to game development, however, we must work within our capabilities.
Francesco:
Kaku: Ancient Seal transports players to an evocative and enchanting setting where they will interact with Prehistory. But what influenced your choice of historical context and game setting?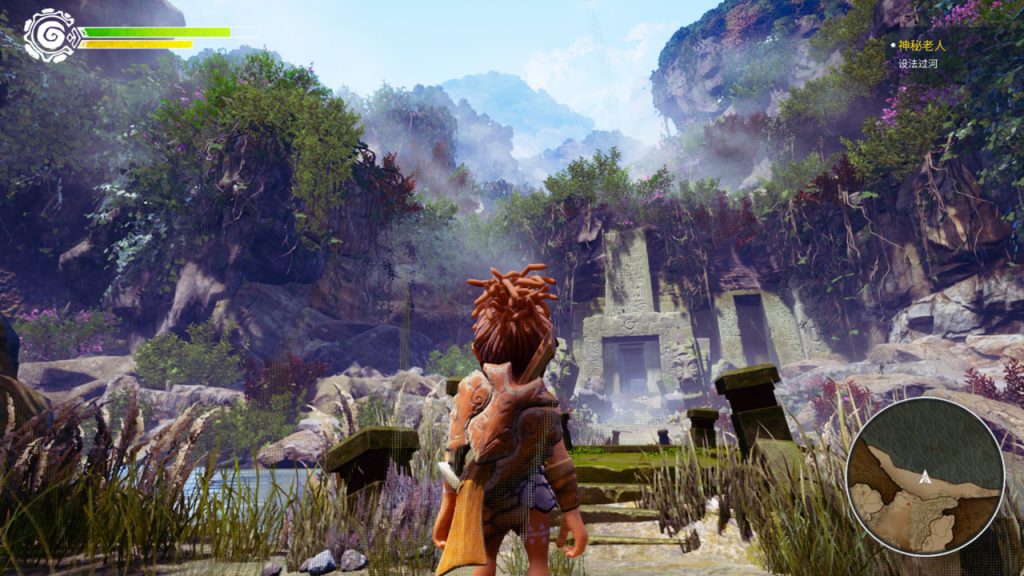 BINGOBELL:
When we first started thinking about game history and background, we were heavily influenced by Disney and Pixar's animation films. In general, their animated films promote positive energy, race-free, and borderless bravery in a friendly manner.
As a result, this painting style broke down barriers between countries and age groups and became widely popular. Our game is set in an easy-to-understand world with no cultural cognitive differences. I hope it helps people understand and reduces their sense of separation. We would make the game's unique charm more accessible to players of all ages worldwide.
Francesco:
A young boy and a winged pig on their own in a boundless and mysterious world. Could you tell us something about the backstories of our two adventure companions now, or should we wait until Day One?
BINGOBELL:
Of course, we can discuss it! Kaku is an ancient wild child who lives on a remote snowy mountain with the curiosity and recklessness of a child. During the daily hunt, Kaku and its prey, the piggy, began a chase. During the chase, they wandered into the ruins left by Saga, the god of creation.
With his bravery and wisdom, Kaku passed the Saga test. As a result, Kaku and Piggy became friends. Then they arrived at the ruins of the floating island after passing the test, which alarmed the Ancient Guardian (The Ancient Guardian was created by Saga). The hero who bears the fate and repels the darkness in the prophecy is the person who passes the test. Obeying Saga's command, the Ancient Guardian will assist Kaku and Piggy in freely traversing the four major elemental continents.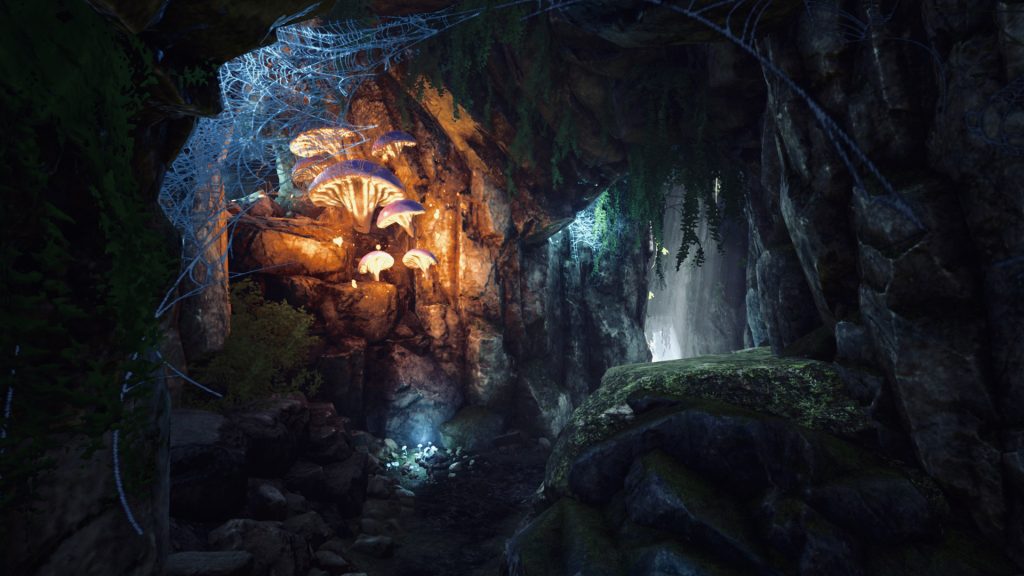 However, the acquisition of power is frequently accompanied by missions. Kaku must travel to various continents to collect elemental souls and deliver them to the Ancient Guardian. Only in this way can the mainland's precarious and fragile balance be saved and the return of darkness slowed.
This is only the beginning of Kaku's adventure. However, in his future adventures, the players will have to solve and unravel the mystery.
Francesco:
Are there any specific influences on the character design and art direction of your game? Why did you choose a cartoon-style aesthetic for your project?
BINGOBELL:
In fact, some recent mainstream animated films have influenced the choice of "painting style." Initially, there were significant differences in the design of vfx within the team. Many colleagues were perplexed by the cartoon 2D vfx and 3D character design concept. The producer used Spider-Man: Into the Spider-Verse as a model for our art direction.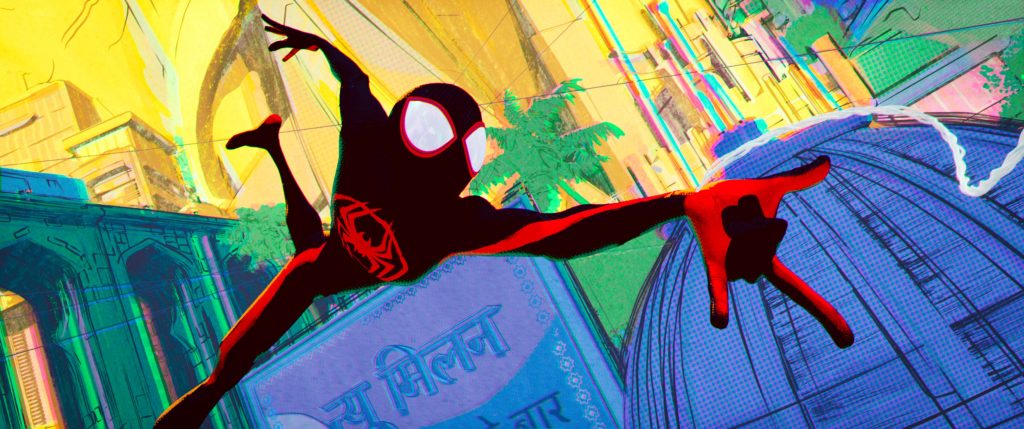 Francesco:
Could you tell us about the main features and mechanics of your gameplay and combat system? Which of these features, in your opinion, distinguishes you from current videogame standards?
BINGOBELL:
We want Kaku: Ancient Seal's combat system to be fast-paced, random, and enjoyable. The battle system was inspired by action games such as Samurai Warriors.
Unlike other hardcore action games, we prioritized flexible character controls, real-time feedback, and cool freestyle battle mechanics during game development to allow more players to quickly learn how to play and become familiar with the game's fighting mechanics.
Battles in the game have reduced the penalties for incorrect actions, allowing players to enjoy a high level of error tolerance. Whether you are an action game veteran or a beginner, you can attack enemies at your own pace and enjoy the thrill of battle.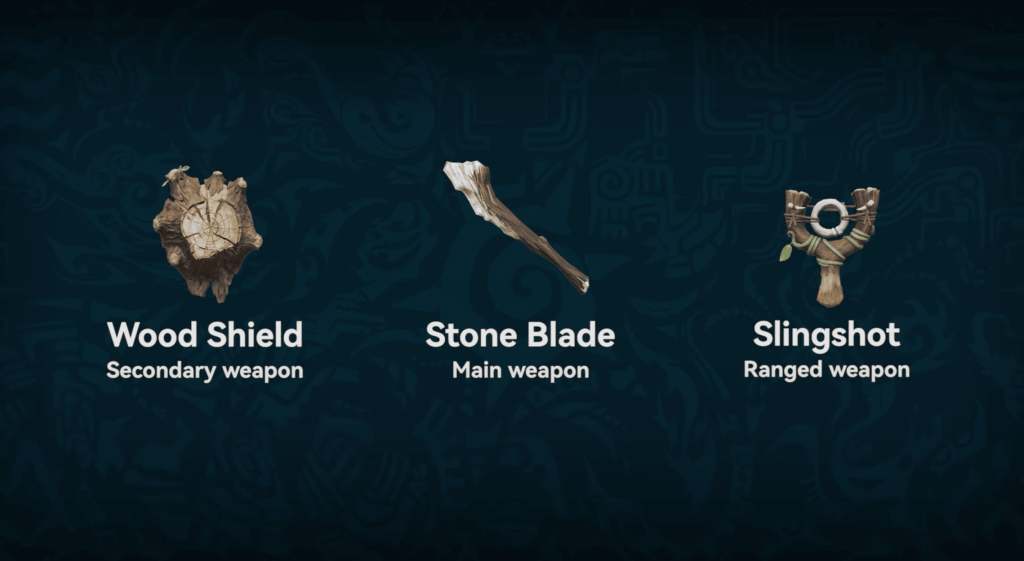 In the game, players can use three types of weapons: a main weapon (Stone Blade), a secondary weapon (Wood Shield), and a ranged weapon (Slingshot). Each of the three types of weapons has its own "skill tree." Players have the option of freely learning a variety of combat skills and specializing in one or all three types of weapons. Based on the derived gameplay, we designed the way skills are used. All basic attacks have a variety of skills to choose from, and each weapon type has its own unique ultimate that players can discover.
As for the difference, we won't say it's better than other games, but we'll do our best within our abilities!
Francesco:
What psychologically connects the protagonist's human soul to the soul of the winged pig? Is it purely symbolic, or does their bond have a deeper meaning?
BINGOBELL:
Their friendship is, of course, not symbolic. The adventures that the protagonist and Piggy have together, as well as the beautiful memories they leave behind, are the reasons why they become the most trustworthy companions.
Kaku and Piggy's first meeting was indeed dramatic. Initially, Kaku only saw Piggy as prey. While hunting, he unintentionally became friends with Piggy. After they formed a partnership, Kaku was disappointed that he couldn't eat Piggy. So what was he going to eat at night?
Piggy was just a regular chubby pig at first, not like the ones in the game who can fly. Piggy's magical abilities are influenced by elemental souls. All of the mysteries will be revealed in the official version's novice chapter. Hopefully, by then, players will have discovered the plot's amusing design.
Francesco:
How long, on average, could the overall experience last with all side quests and the game completed to 100%? How large will the game map be?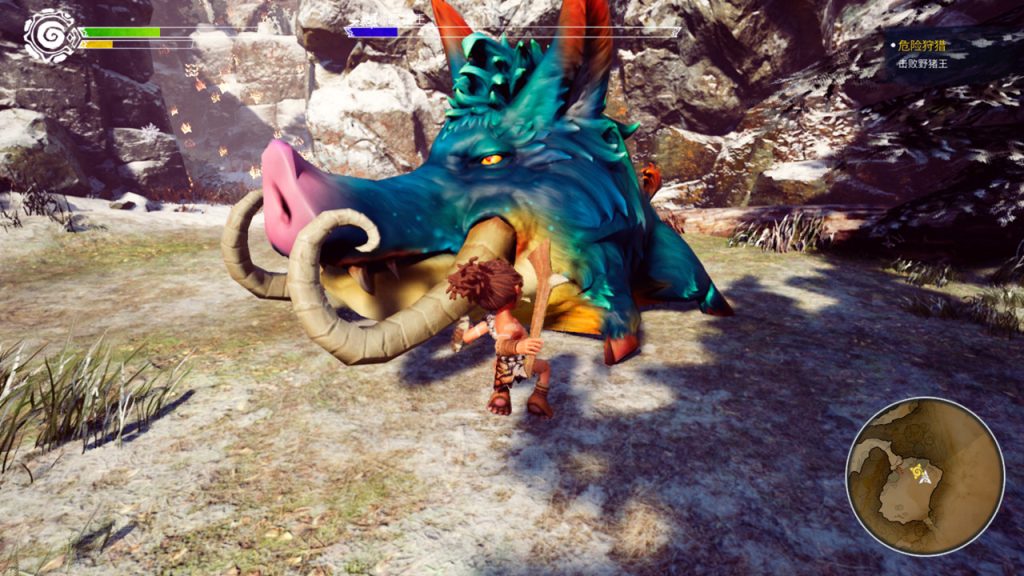 BINGOBELL:
The game will feature four major elemental continents for players to explore: Flame Mountains, Dragonbone Desert, Misty Swamps, and Howling Snowfield. Each continent element has multiple areas, as well as a floating island in the center of the map. According to the main storyline, the overall playing time is around 20 hours or more.
Each player, however, has a distinct playing style. Some players may simply enjoy the scenery, whereas others may prefer to learn about combat. You'll need at least 40 hours to explore the game, and even more time to complete the entire achievement collection. (There will be numerous easter eggs hidden throughout the game)
Francesco:
One of the first things that drew my attention was the role of our protagonist's partner. Will he just be our right arm and companion, or will we be able to use some of his hidden combat abilities?
BINGOBELL:
Of course, the magical flying pig can be the protagonist's companion for reasons other than his cuteness. Regarding Piggy's ability, I believe that players will have a more immersive experience in the game. Piggy can find many hidden treasure chests and precious materials on the map because he can fly high and see far.
Many puzzle-solving chests in our relics are difficult to obtain without Piggy's assistance. Players will need Piggy's sensitive nose to pick up on clues when it comes to the most anticipated field boss. And, if necessary, our flying pig can assist Kaku in battle. "Piggy said that I am brave, too!"
Francesco:
The first demo for Kaku: Ancient Seal was released on September 30th. Were the players pleased with their first impressions of the game?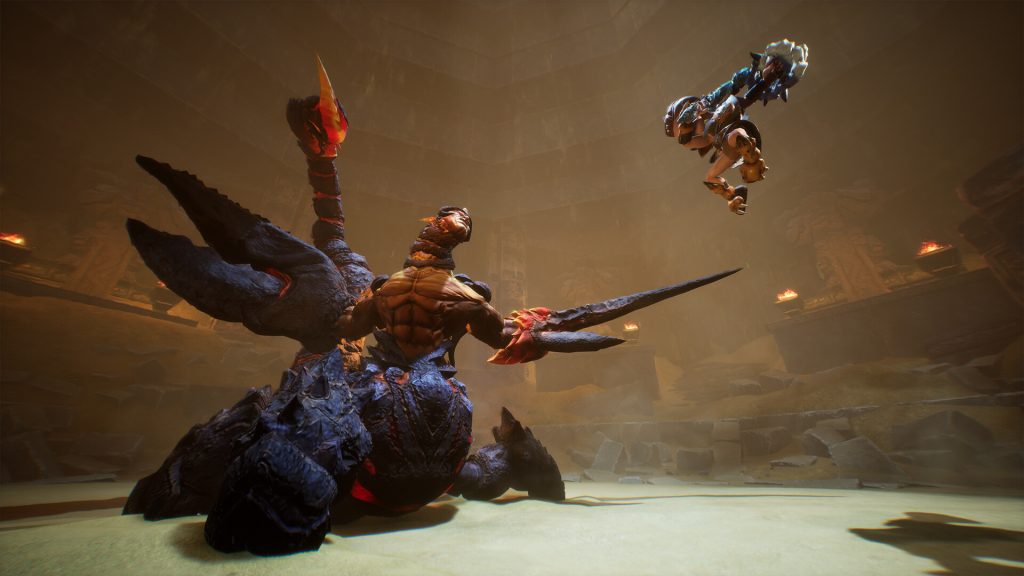 BINGOBELL:
The general response from players has been consistent with our expectations, and many of the questions we have received are mostly about content that we are optimizing. Many players have expressed their approval of the game's painting and gameplay style, and we are grateful for their encouragement and support.
Francesco:
What are the next steps for the project? What new features do you have planned for the game?
BINGOBELL:
We are currently working on a cross-platform release. The DLC may be updated in the future. New ideas will emerge during the development process, and perhaps a sequel or online multiplayer feature will be released. Everything is possible!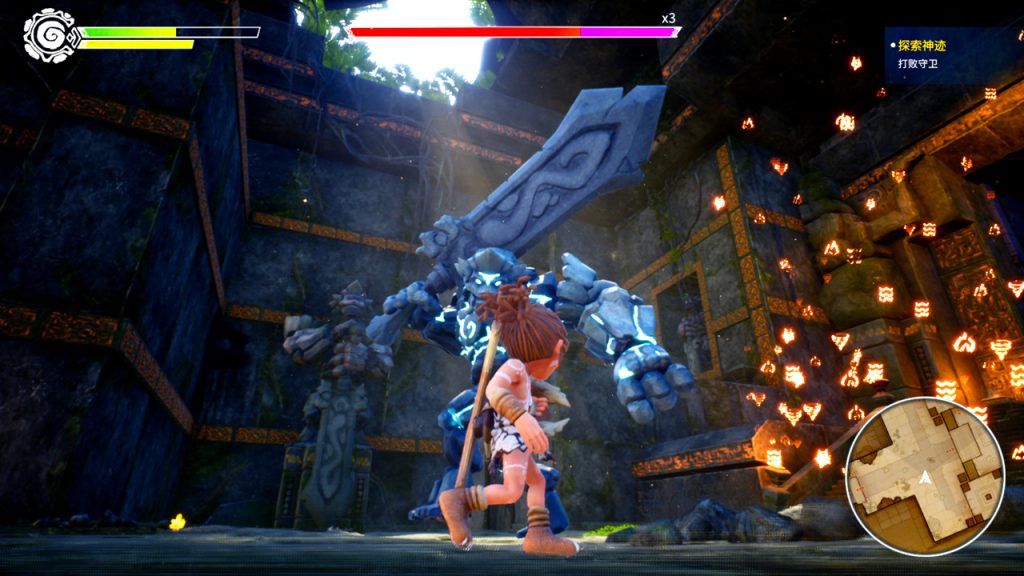 Diving into Prehistory
Prehistory is an intriguing historical period that contains many intriguing secrets, stories to tell, and knowledge that has yet to be fully discovered.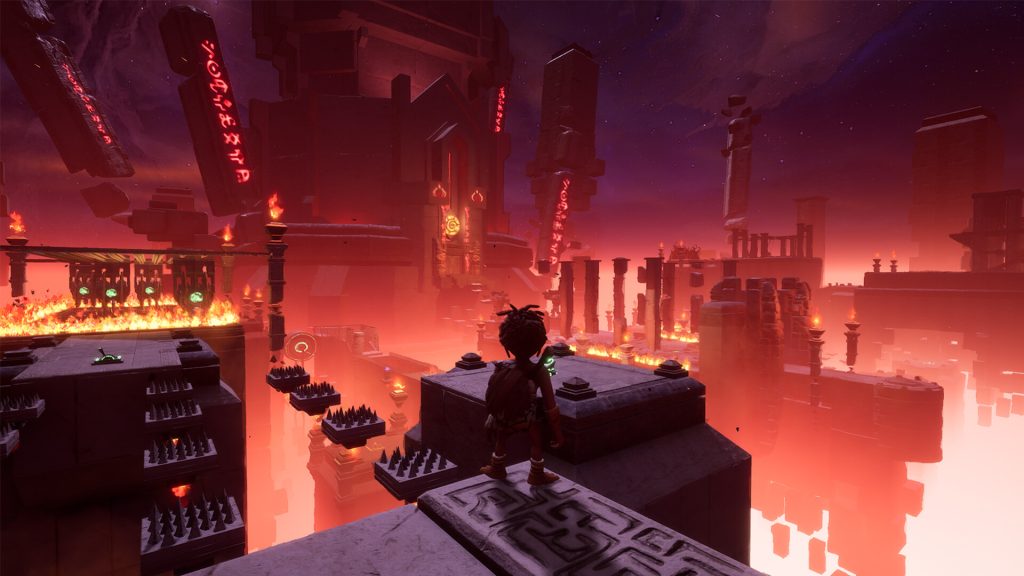 While we wait for more information, I'd like to thank the BINGOBELL team for their availability and wish them the best of luck with the development of their project.
Do you feel it? That feeling of insatiable expectation combined with a desire to know something that is still out of reach? This is precisely how I feel about Kaku: Ancient Seal.
Useful links:
BINGOBELL (official website)