We take you to the discovery of the cooperative construction simulation game, Hometopia, developed by the homonymous Hometopia Inc.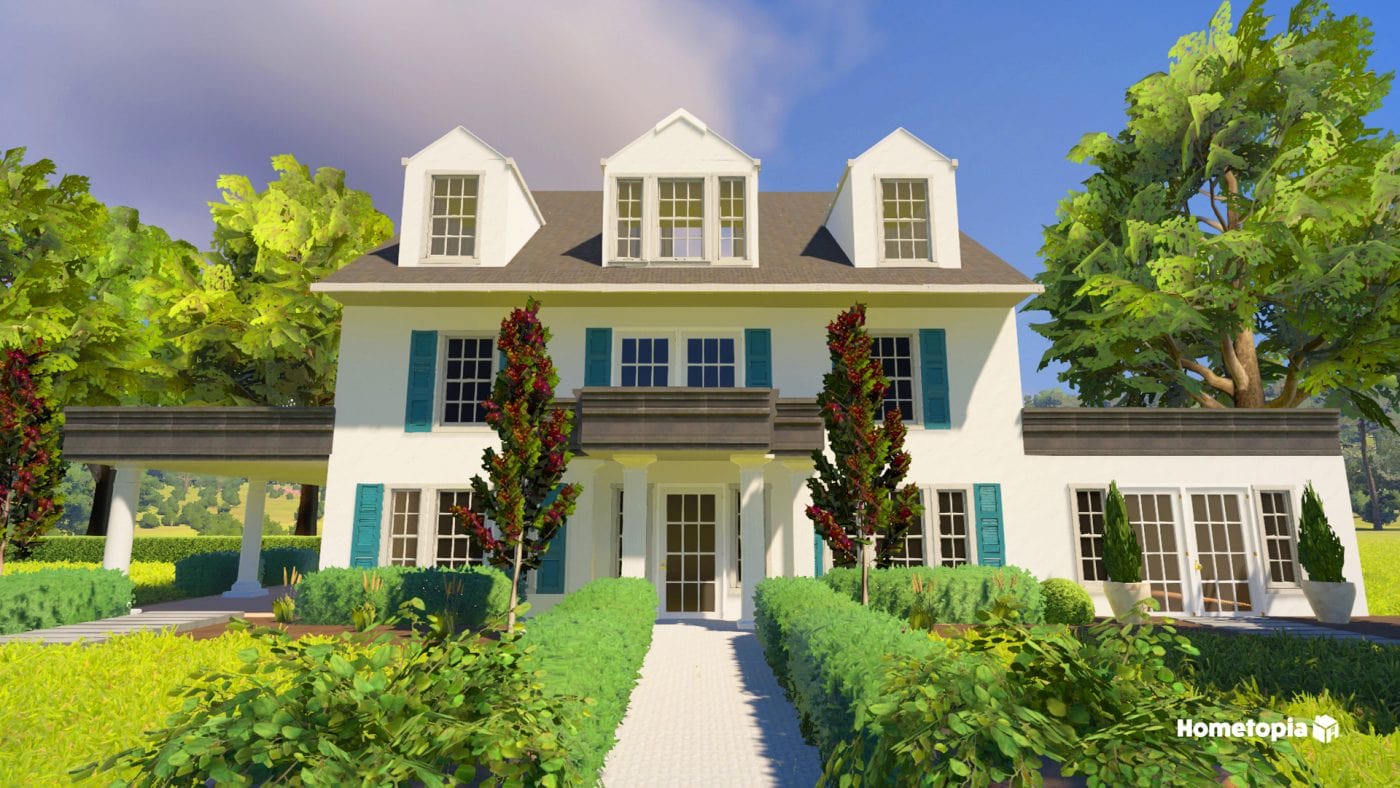 Today we talk about cooperative construction simulation, with the brand new Hometopia game. For those familiar with other real-life simulation and building games, the ideas are already clearer. Hometopia is currently in Early Access on Steam. As the developers say, this phase is excellent for letting the community try the title and at the same time collect feedback to improve it. Furthermore, the close contact and listening to the players will give the possibility to create customized and liking features. The release date of Hometopia is set for September 27, 2023.
But let's see who's behind the game!
The Hometopia Inc. & Giant Junior
Hometopia Inc. is an international game studio that grew out of game publisher Giant Junior. Giant Junior develops, funds and incubates all things social and community-focused gaming. It was founded in 2002 as a developer and publisher of casual and core games for PC, Mac, VR and mobile devices. Included are popular titles such as The Wonderful Wizard of Oz and Daycare Nightmare. Their mobile titles have garnered over 25 million downloads in the top-grossing home design games Design This Home and Design This Castle, setting the stage for the upcoming home builder and life simulator, Hometopia.
The incredible story of the founder of Hometopia: Alex Åhlund
Alex Åhlund is the founder of Hometopia and has been developing video games for almost thirty years. He moves many times: Texas, Wisconsin, Florida, Georgia. Alex Åhlund attended college in Boston, later working in San Francisco, currently living in Richmond, Virginia. He demonstrates an entrepreneurial soul since he was a child. Already in elementary school he was selling objects, especially rocks like amethyst, tiger's eye and pyrite. By learning important lessons about customer acquisition and retention.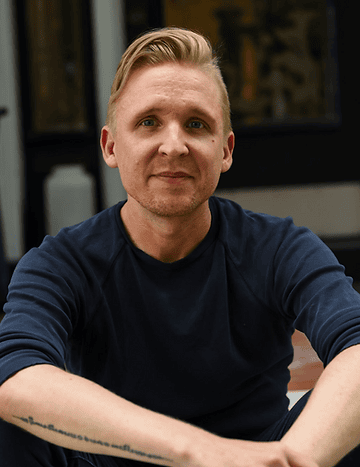 "My older brother has always been my most trusted collaborator. In school, we sold hand-drawn Trapper Keeper folder covers adorned with characters from the game Street Fighter. Our bond has grown even stronger as our careers have crossed paths over the years in the game development industry, and we still work together closely today."
First experiences in game development
The passion for computers and programming started as a child. He developed his first QBasic game at the age of 8. Proving to be an ASCII text-based real-time strategy masterpiece. A challenge composed of ASCII art and MIDI music. At the age of 10, he attracted the attention of the Palm Pilot company, where his mod pack for an RPG was presented and included in the retail package.
These early experiences would shape the course of his entire career.
Thus starting a cycle of first successes and small failures in his career. This excites Alex Åhlund's determination and hones his craft.
Success with Mobile Games
Since launching Weapon Studios in the late 90s, getting the first taste of financial success. At Injoy Games officially launched, which eventually evolved into the current Giant Junior. From which he launched Hometopia. Always with a focus on downloadable casual games, it has captured the hearts of a diverse audience. By gaining partnerships with major portals and retail giants.
He also embarks on a journey at Atari, where he works as a producer on such beloved titles as the Atari Anthology, Roller Coaster Tycoon 3 and Axis & Allies. Later he joined Floodgate Entertainment. But it was his latest move to San Francisco and his involvement with PlayFirst, the company behind the hit game Diner Dash, that really rekindled his entrepreneurial spirit.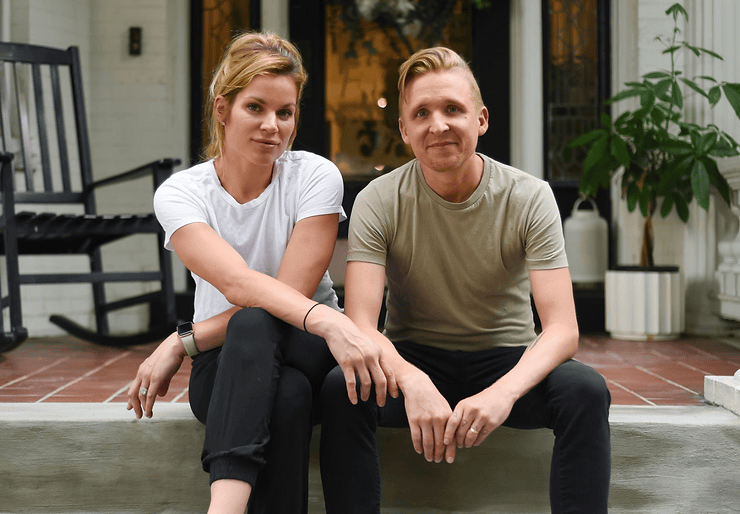 At that time he met his wife Heather who was working as a research immunologist in San Francisco. She eventually joined him in the video game development studio and they have been working together ever since.
With the game, Design This Home, he exceeded all expectations. The game took off, quickly climbing to second place in the US charts. Surpassing even the heavyweights of the time. With 20 million downloads, hundreds of thousands of five star reviews, and a barrage of tweets every second, it has caught the attention of major players in the industry. Little did he know on top of the world that it would soon prove to be a warning sign…
Rediscovering PC gaming and the inspiration for Hometopia
After the setback and reassessment of the video game market for several months, two things were evident. Mobile devices were no longer an ocean of blue. The PC gaming space was experiencing a renaissance. The second realization was their need for a real home. Not just any house, but the project of a lifetime. A place to build your own utopia.
Richmond Virginia, with great surprise reveals what Alex and his wife were looking for. Having found the perfect home, the next move on to the complicated phase of restoration. Inexperienced in the field of renovations, they find help in YouTube. The first ideas for a potential video game also light up.
Armed with little more than determination, they learn new skills and bring an old home back to life.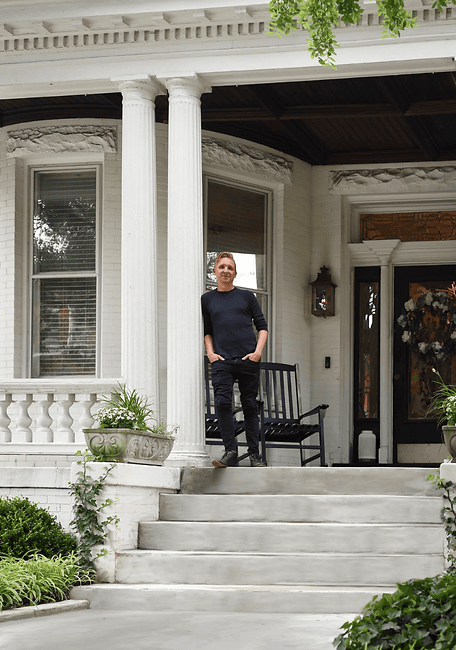 "My wife Heather emerged as the driving force behind our project. One of the most profound lessons I learned from her is that our self-imposed limitations are what hold us back. All too often, we dismiss certain things as being beyond our grasp, simply because we have not yet done them before. This leads us to underestimate our own ability to install a light switch, level a floor, or construct a shower. Yet, as Steve Jobs astutely remarked, "Everything was made up by people that were no smarter than you."
This small act of courage starts a snowball effect, building the confidence to overcome any challenge that comes your way.
Born out of their revived love of home design and renovation, Hometopia has become the embodiment of their lifelong vision.
The vision behind Hometopia
Hometopia builds on a legacy of interactive design games and real-world makeover experiences. It embodies a single vision: to stimulate creativity in an accessible and fun way. Eliminating complex controls and barriers to entry, focusing on a rewarding gaming experience that emphasizes satisfaction and achievement.
The essence of Hometopia is not just about building; it's about polishing, perfecting, and collaborating. The platform is provided to complete simple or ambitious renovations, collaborate with friends, and continually hone your design skills. Every task, big or small, is an opportunity to experience the thrill of success.
Hometopia caters to the diverse needs of gamers – whether you're looking for a relaxing escape, a fun co-op project, or an opportunity to improve your design style. This game was made with you in mind. The underlying commitment is to ensure that every house built, every room designed and every game session makes the player feel accomplished, rewarded and seriously satisfied.
The main features of the game:
Hometopia is a very rewarding co-op building simulation game. It turns its players into designers and developers of the most beautiful houses in the virtual world. Build better, together with Hometopia!
Co-op Communities: Work together with up to 4 other players to create sessions. Work together to initiate ambitious renovations or develop entire neighborhoods.
Career Path: Build a career starting as a rookie and progressing to a professional home designer. Discover the ins and outs of the industry, unlocking unique content as you level up your skills.
Dynamic Work System: Engage with a dynamic work system that offers a broad spectrum of client-based activities. From small one-room renovations to large-scale home constructions, each job tests and improves your design, renovation and construction skills.
Player Homes: Exercise creative freedom without restrictions or demands. Purchase land in a favorite biome and turn it into a dream home.
Hometopia is in constant and active development. With a commitment to creating a lasting and deep experience, not only with content updates, but with tons of new features that are in the works!
Some of those planned:
Terraforming: Create rolling hills and deep lakes to create a peaceful environment for your neighborhood. Make trees and foliage sprout to bring some nature into your world!
Contests: Compete against other Topians in design challenges to win prizes and exclusive in-game items!
Even more advanced building and customization tools!
Weather
Seasons
What other game lets you build, live and play with friends? The answer is easy Hometopia! Request access to the Playtest now on their Steam page. We will definitely be back to talk about it, so keep following us to find out more!
Good Game everybody!