We're telling you about the demo of Blue June, an all-female Indie, developed by Tiny Dodo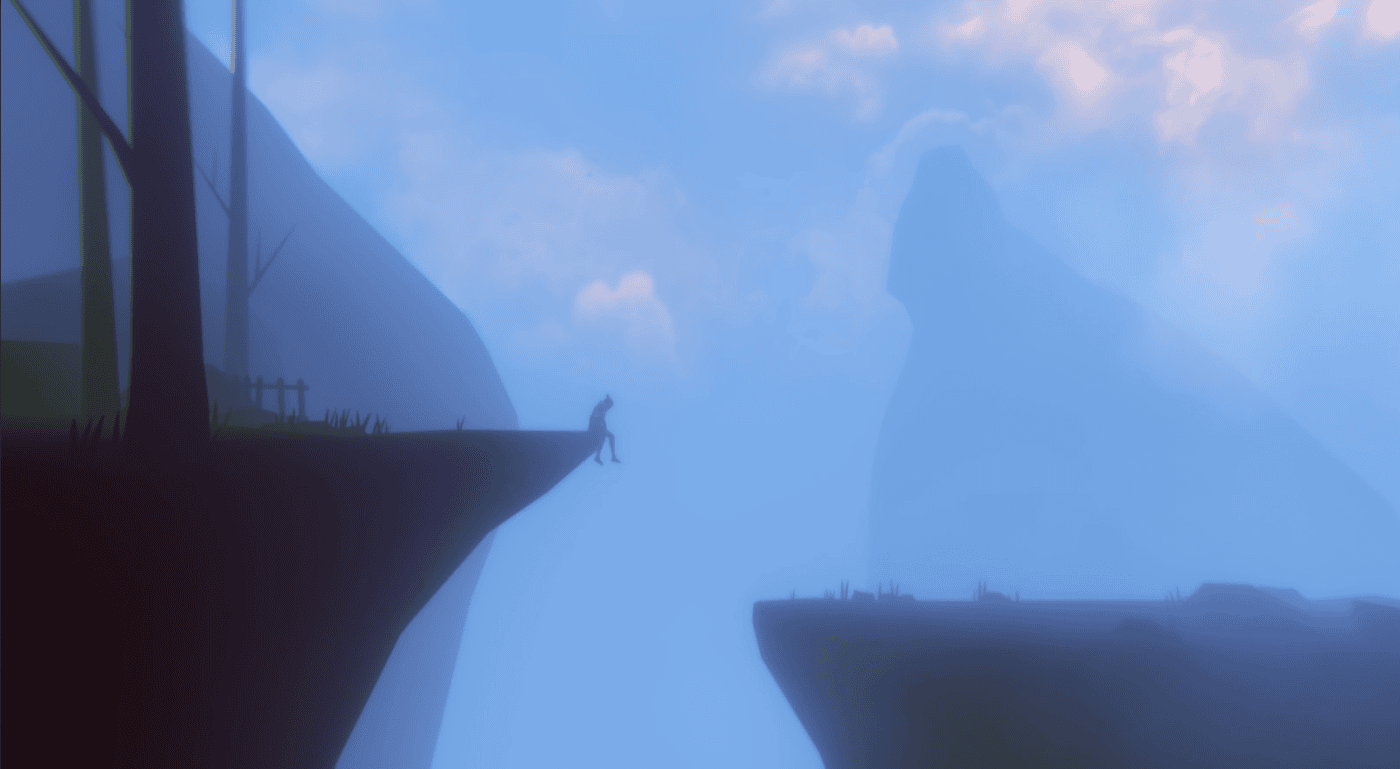 Today we talk to you about the Blue June Demo, a 2.5D story-based adventure game with elements of exploration, puzzle solving, stealth and horror. The title is an all-female solo-dev project and is coming to Steam. The Demo is currently available to try it briefly. Let's discover the girl behind the project!
The Tiny Dodo
Tiny Dodo is a one-woman video game development studio based in Toronto, Canada. The founder, Bibi Balisson, is the brain behind Tiny Dodo. As a solo developer, she does everything herself. From programming to art, game assets, animation, sound and design. She has a deep passion for creating little universes and game development fulfills everything she loves to do creatively. In fact, she herself defines herself as an artist.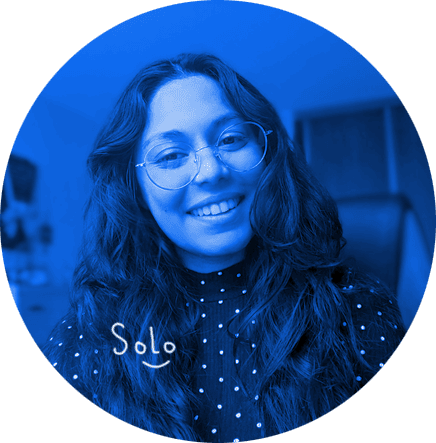 "I started learning about game development when I took my first programming class, back in high school, and have fallen in love with the process ever since. With Blue June, I want to take everything that I've learned over the past years to create a meaningful and inspiring game."
Blue June
In Blue June we are June Dunwell, a student at the prestigious Rose Hill Academy. Let's play to discover the truth that hides in her tormented mind. She explores campus, goes to class, makes new friends, and investigates the terrors that haunt her mind. Untangle your way through haunting and terrifying nightmares.
Before long, the real world begins to feel strangely foreign. The colours, sounds and smells are no longer the same. With each passing day, the dream world transforms into the real one and soon she may no longer be able to tell the difference…
Everything begins in the rain
The demo welcomes us with a rainy day. June, the protagonist, is sitting on the ground. She's not a soul around. Just us and the sound of the rain that accompanies us, as we cross the deserted road and walk towards a desolate meadow. The atmosphere is surreal and gives us mixed emotions. The blue shades that suggest calm and tranquility contrast with the sound part that transmits anxiety. The rain, the sound of our footsteps and the bass of the music, makes us realize that we are not exactly safe in this world and that in some way we are "watched" with every step we take.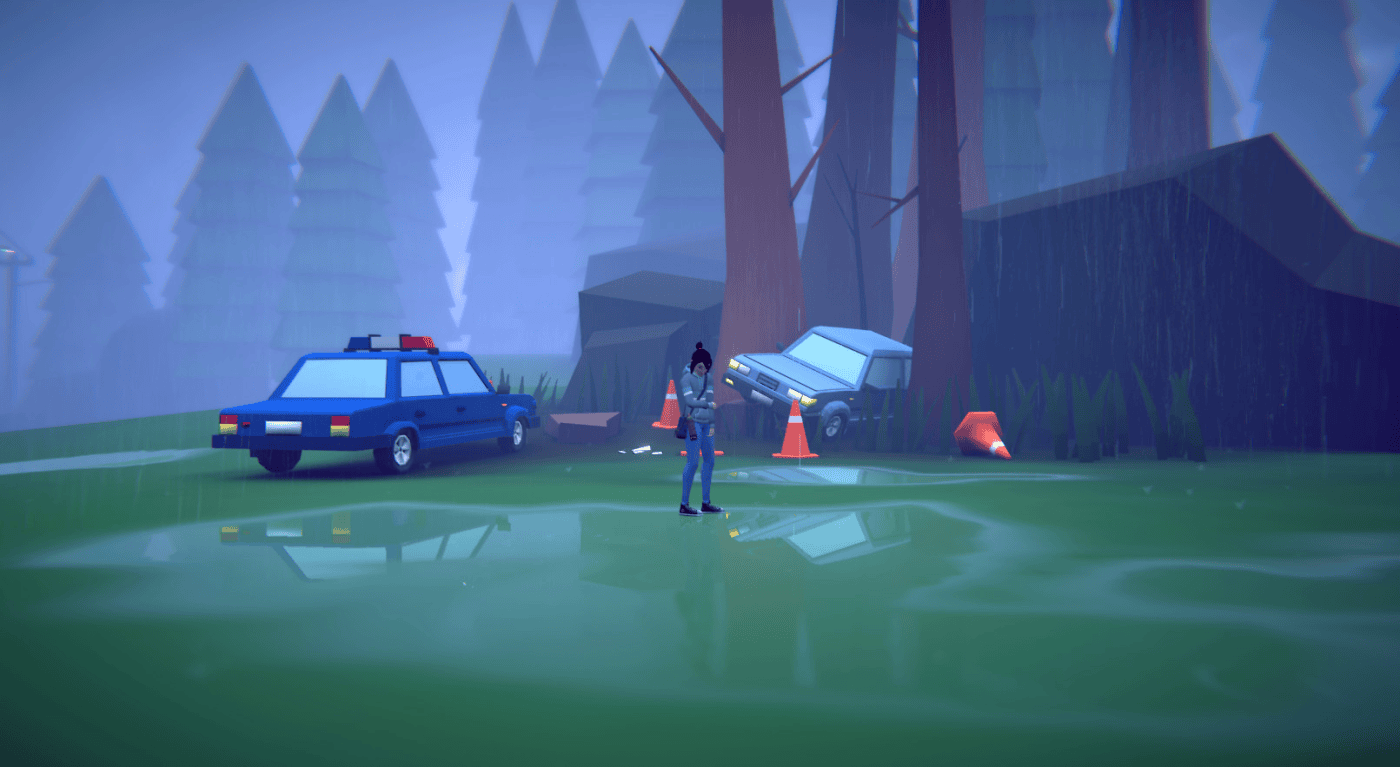 While walking we come across what appears to have been an accident. A police car is abandoned near another car that ended up among the trees. We continue without being able to do much, the car is closed and there is no way to open it.
Continuing our journey, in the distance June sees some strange, very tall figures, moving in the distance. The rain continues to beat incessantly and we finally find shelter in an old cabin.
The Cabin and its enigmas
Exploring the environment of the cabin we come across a trail of blood that covers much of the floor and which seems to start from a locked room. June notices that the blood is now dry and that whatever happened or whoever left these traces will no longer be able to help her find out what is happening. What to do then if not look for clues? Still in the main room, we discover a door with a bizarre opening. A golden disc divided into three sections is necessary if we want to open it. We will have to investigate and hunt for the missing pieces to find out what the room hides. In the bathroom we will find a pair of keys that will be very useful to us, thanks to them we will be able to find useful elements to open the door and part of the golden disk.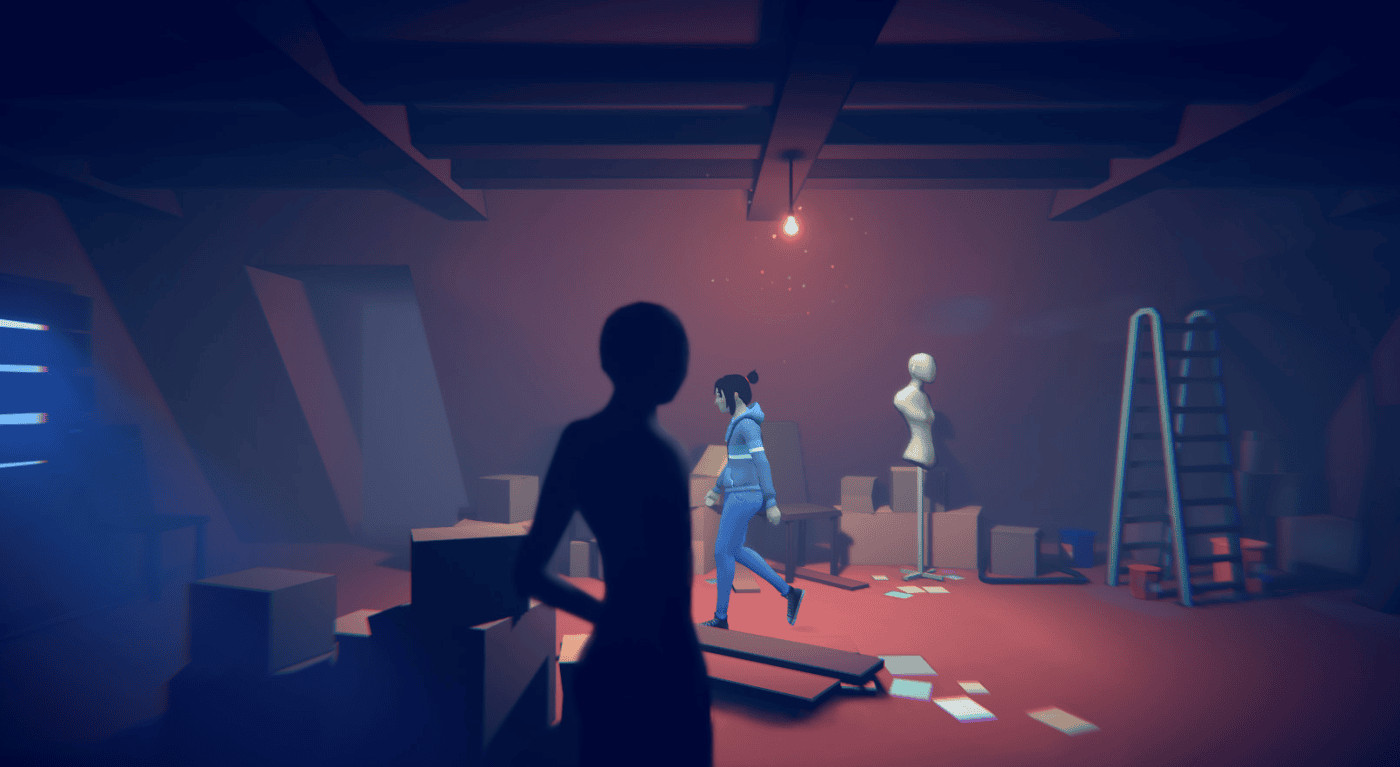 Looking around on the second floor, we find a room full of boxes and a window boarded up with wooden boards. As if someone was afraid that something might enter from there. We find confirmation in some bloody notes, left on the ground. It seems that strange creatures called Wipers are the cause of the disappearance of the people of this strange place. We find that these creatures are vulnerable to Heavy Metal music interfering with their brains. Could it just be the result of a confused mind? The notes end with the occupant's firm will to leave this place despite having been injured by one of these Wipers. And that these become even more aggressive at night.
June knows that it's almost nightfall and that she can't stay hidden in the cabin forever, she will have to go back out there and find a way to leave.
In and out of the world of dreams
June runs as fast as she can to class, for the umpteenth time she is late. Another night of strange nightmares has kept her busy and this reflects on her life as a student. As the world of Blue June anticipates with each passing day, she merges the world of dreams with the real one, soon leading our young protagonist to no longer be able to distinguish the difference. The day between books and friends safe in reality. During the night, while she is at her most vulnerable, June is catapulted into a world full of dangerous creatures ready to devour her.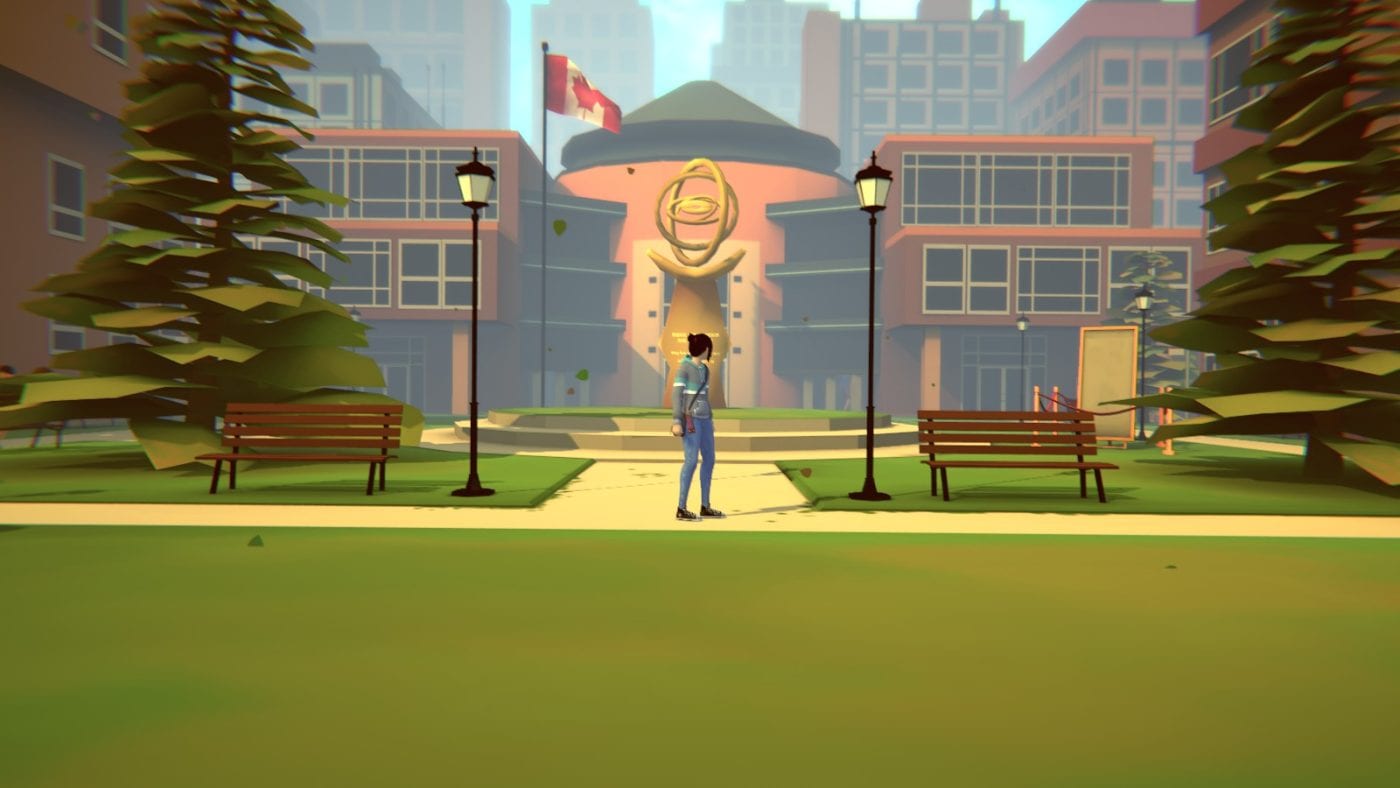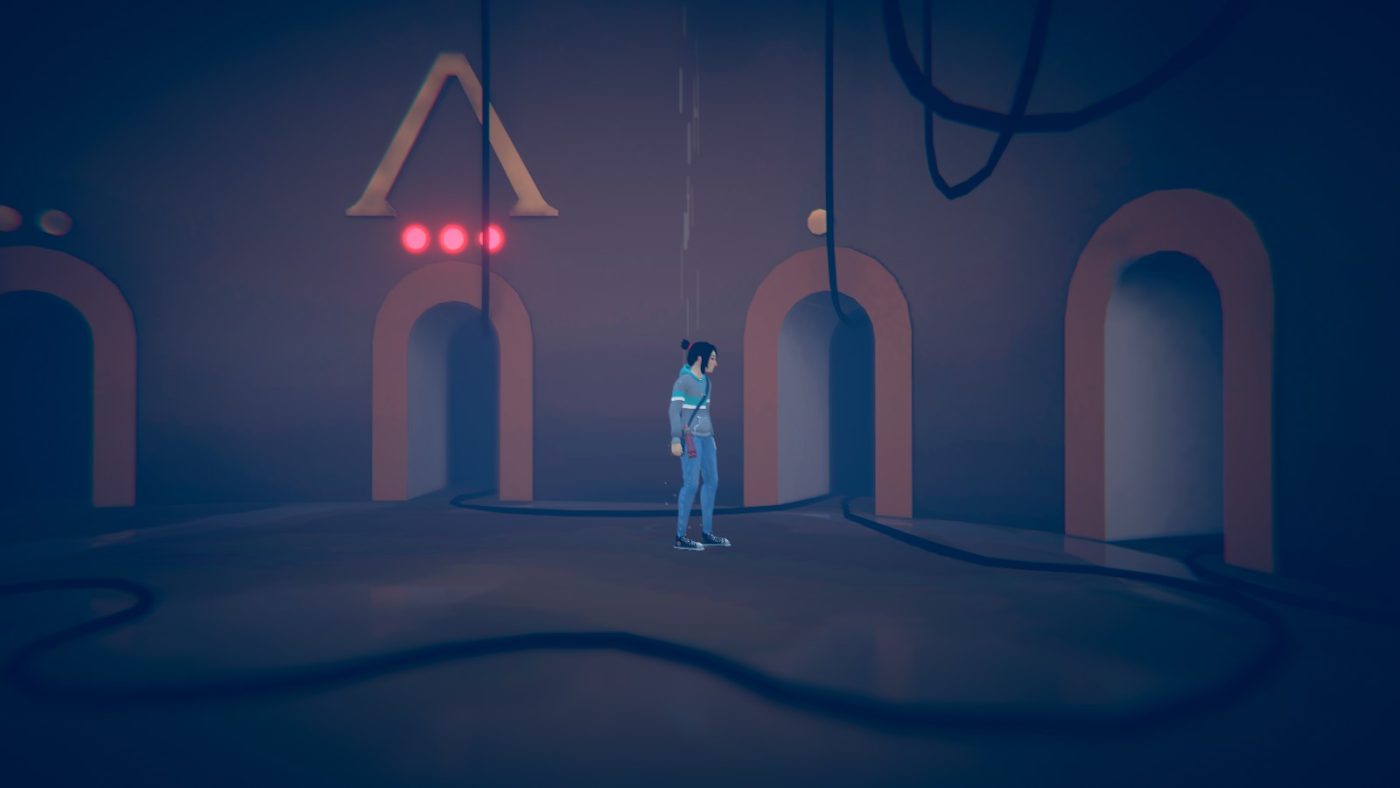 To return to normal she'll have to be able to solve riddles and puzzles. All this while operating stealthily so as not to be detected by the Wipers.
The further you go, the more the two worlds merge. One minute she's doing a test, now she's struggling with puzzles in order to wake up. The latest rough awakening saved June from a room full of very hungry Wipers. What challenge will await her next dream or rather… next nightmare?
After this first taste of the Blue June Demo, we are eager to talk to you more about it soon. If you like the Blue June genre, we recommend you give it a try. The Demo is not excessively long, it took us about 94 minutes. Despite this, you are immediately struck by the captivating plot and want to discover more and more. So, stay updated with us to know more about June Dunwell's story. We remind you that the Demo is currently available on the Steam platform. Don't miss it and let us know what you think, here in the comments!
Good Game everybody!