A graceful and disturbing new journey set between the pages of a mysterious book.
Beacon Pines is an unforgettable narrative journey. One of those projects that relies on its strong foundations in order to transport gamers on a fascinating and enigmatic adventure set between the pages of a book.
Released on September 22, 2022 for Nintendo Switch, Xbox and PC and available from launch on Xbox Game Pass, the game sparked a lot of interest in the independent gaming scene, thanks to the extraordinary success of the Kickstarter Campaign.
It's the new project from Hiding Spot Games, a Texas-based development team recognized for the creation of Flipping Legend (the most voted IOS game on Metacritic in 2017) and Ephemerid.
A small team that continues to present projects that aim at continuous and persevering artistic research and the creation of outstanding gameplay and storyline.
Before proceeding with the review, I recommend and advise you to retrieve the previous article I wrote on this title, so that you do not miss the essential themes and facets that characterized it.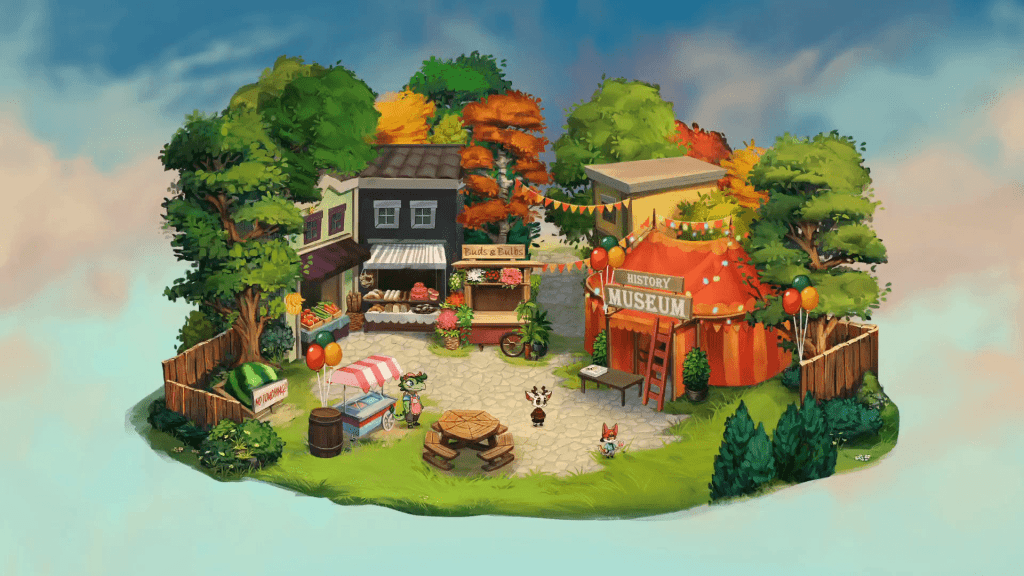 So, are you ready to experience a sweet and upsetting adventure as the tender Luka?
Let's dive into Hiding Spot Games' most ambitious project and discover what makes Beacon Pines a video game as intriguing as it is unsettling!
Welcome to Beacon Pines
Beacon Pines focuses on a narrative sector that is intricate, multifaceted, and immensely deep.
It all begins with a book and a narrative to tell. A story recounted by Kirsten Mize, the omniscient storyteller who will follow the players on their brief journey to discover mysteries and horrible truths.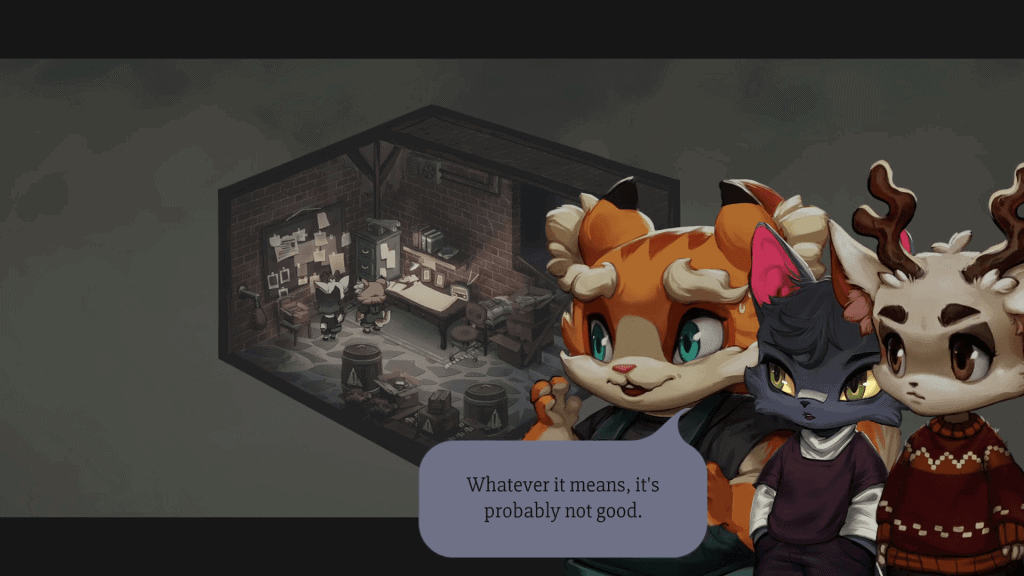 Beacon Pines appears to be a haven of tranquility and quiet. A small mountain town kept alive by the Valentines, a family who keeps the city alive through the fertilizer trade.
A resource that keeps the city alive while making the Valentines the most feared family among regular people.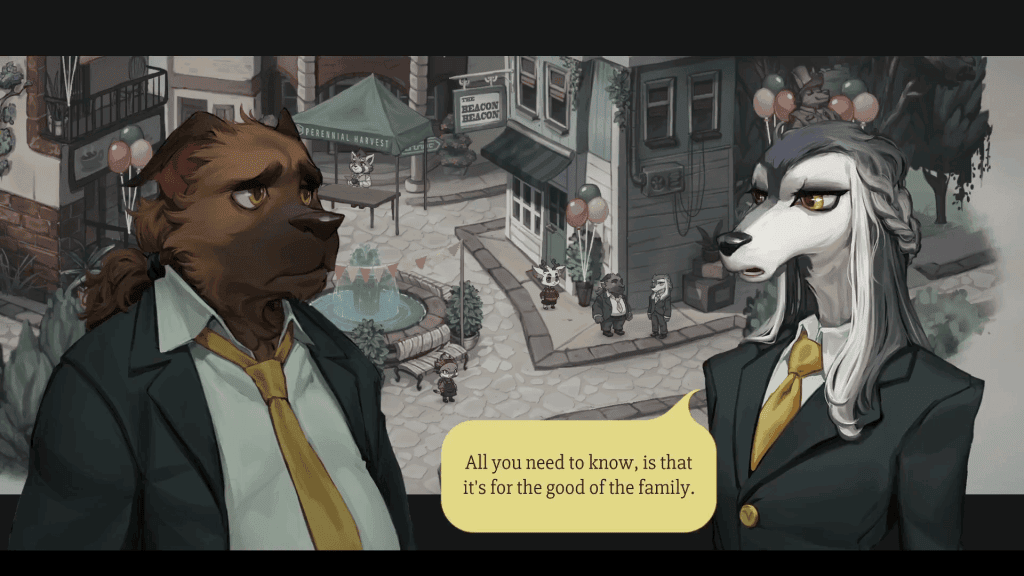 Not all good stories are meant to last. When a terrible year jeopardizes the harvest and the city fails to heal itself, the Valentine's company will collapse permanently close, giving way to another business.
A story steeped in past events, secrets, and lies in which we will play the part of Luka, a young and small deer orphaned by his father and whose mother has vanished for no apparent reason.
Settled with his intriguing and sweet grandma, our protagonist will embark on exciting and scary adventures with his best buddy Rolo: a vivacious and all pepper tiger who loves to get into mischief, including poor Luka.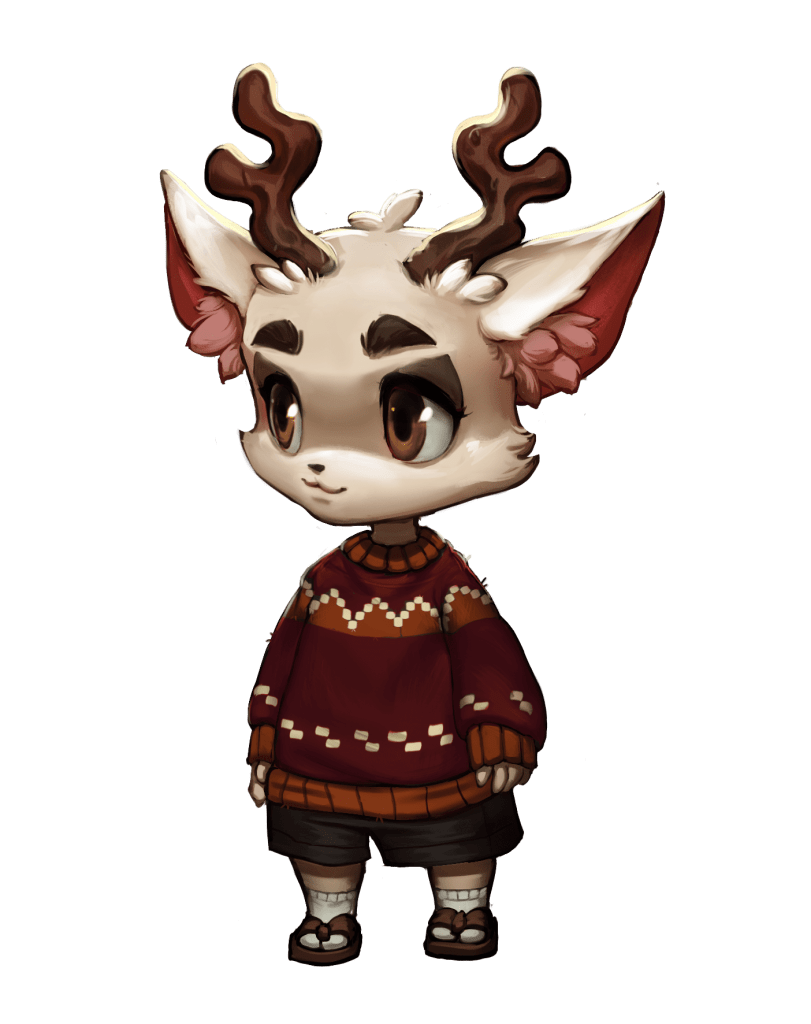 This time, though, the two have messed up big. Just when the two young friends are having a carefree time on the streets of Beacon Pines, they discover a terrible event that will change their lives forever.
A strong and engaging story in which the dialogues play a central role. Luka and his companions' decisions will drastically alter the relationships and course of events, with more or less serious consequences for the fate of the entire city.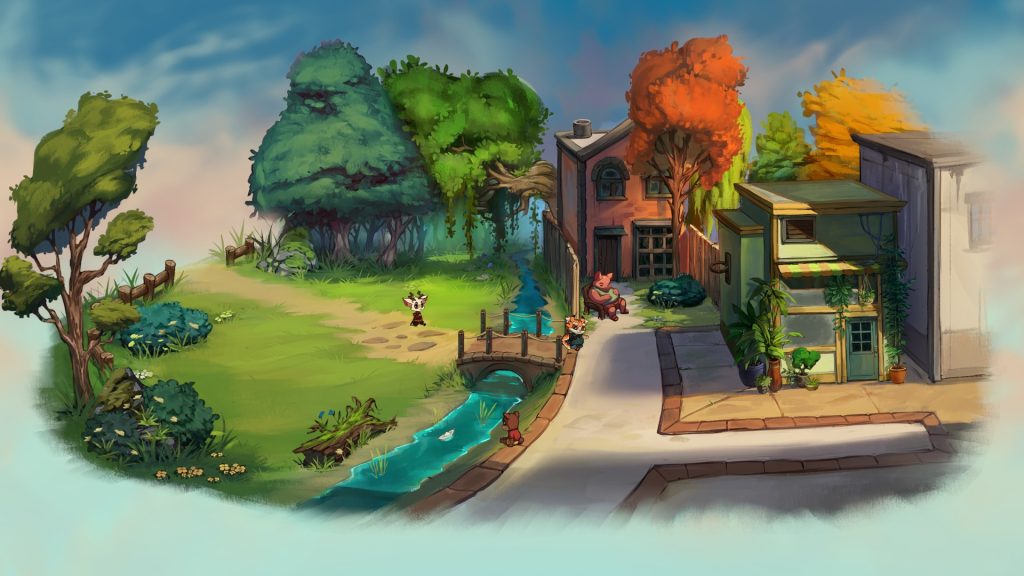 In search of the "disappeared" words
If Beacon Pines has many narrative facets, the playful sector is defined by a more or less limited exploration and the choices that the players will make.
The branching of the roads that the protagonist can travel articulates the gameplay. Every decision we make changes our social interactions, the future of the city, and we may even endanger Luka's life.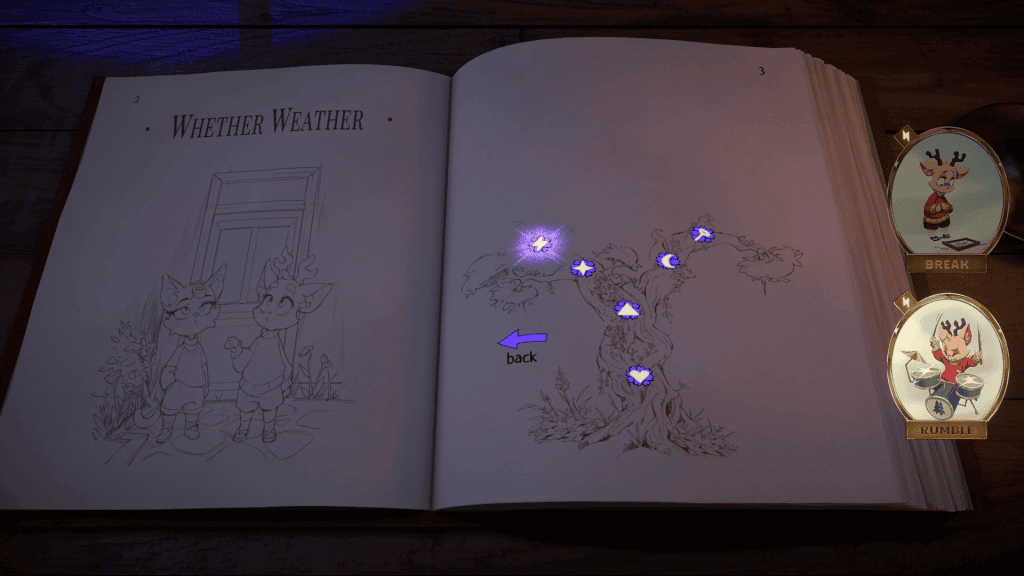 The right or not tragic way to go is only one. Whenever we choose the wrong path or cause unspeakable events, the narrator will remind us, in a dramatic tone, that we have not reached an happy ending.
As a result, we must retrace our steps, rewind the tape, and retrace past events until we are on the only correct path. The only ending worthy of inclusion in an adventure novel.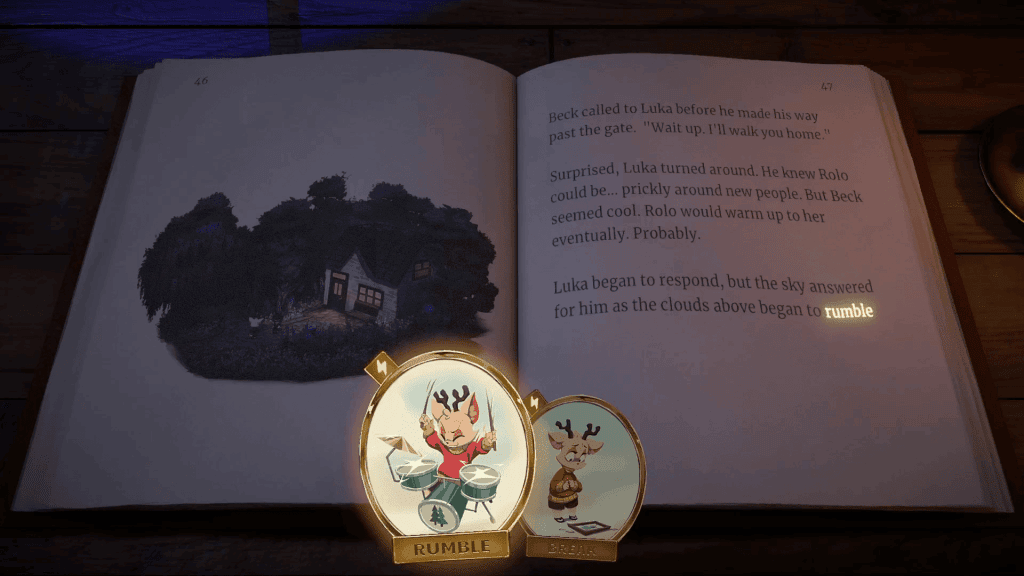 The options available to players are linked to the "Charms" that can be found and collected by exploring the streets of the city or performing certain game actions. Once we've discovered the Charms, we'll be able to choose which ones to use and which path to take.
Story will direct us directly to the pages of the book to fulfill our destiny and choose the words that will shape our future history with each potentially critical choice.
Although the actual choices that have an impact are few, each of our decisions will provide us with interesting ideas on a regular basis, creating curiosity and a desire to unravel the mystery even when our choices have completely negative and dramatic consequences.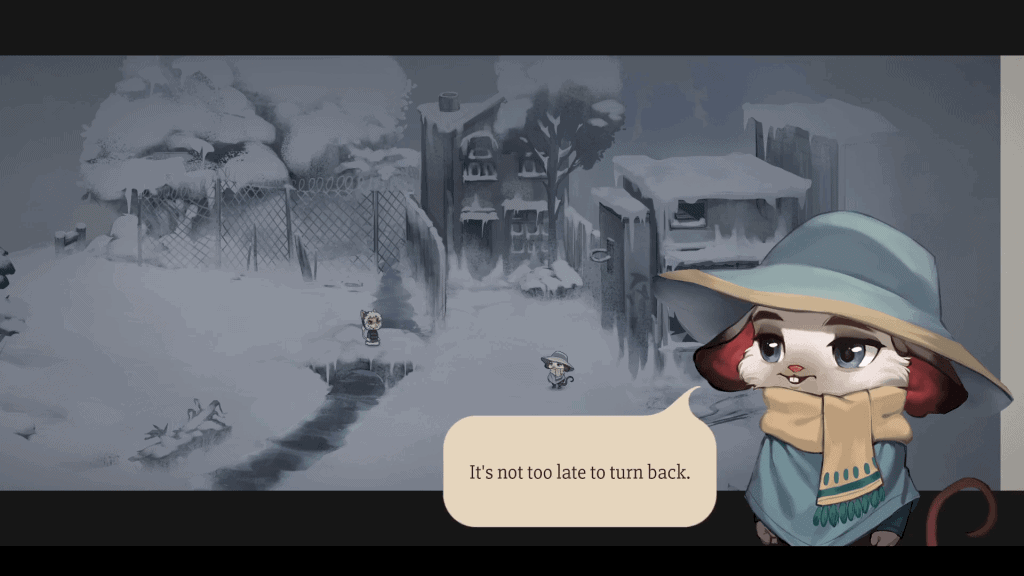 A splendid work of art
Art design is undoubtedly one of the most important components in Beacon Pines, and it aims to fascinate players both visually and stylistically from the start.
Each game session appears to represent a state of mind from a chromatic standpoint, arousing happiness and lightheartedness at times and restlessness and a constant and overwhelming feeling of anxiety at others.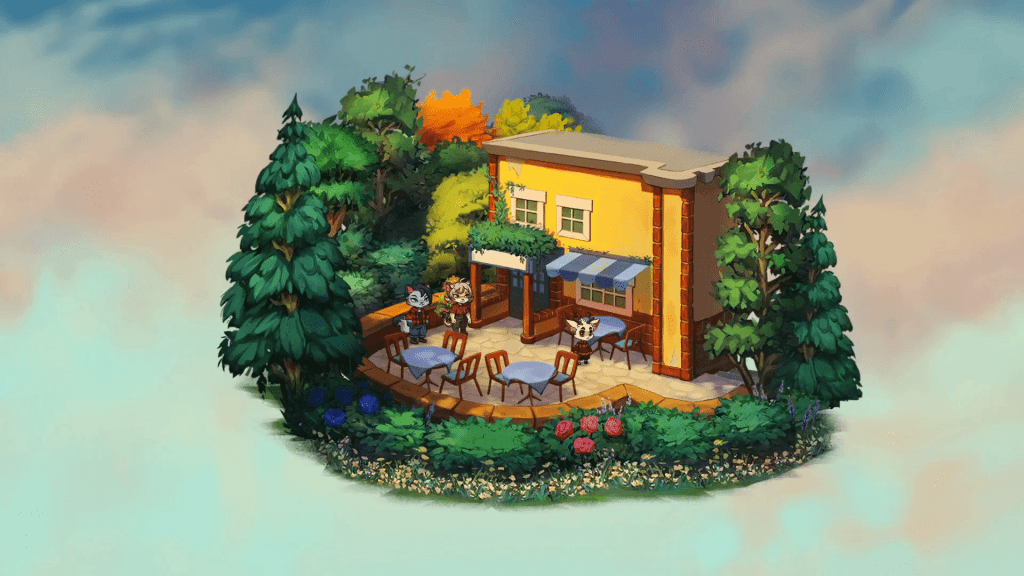 Each setting is meticulously crafted, distinguished by an intelligent and refined use of color, and, above all, represents the town in its true essence.
I also want to highlight the incredible character design work done by the development team, which makes each character unique and with its own identity from both an aesthetic and psychological standpoint.
To add to the mystery and distress, the soundtrack, especially in the last two hours of play, is a crescendo of emotions and moods that, to say the least, keeps an impeccable narrative alive.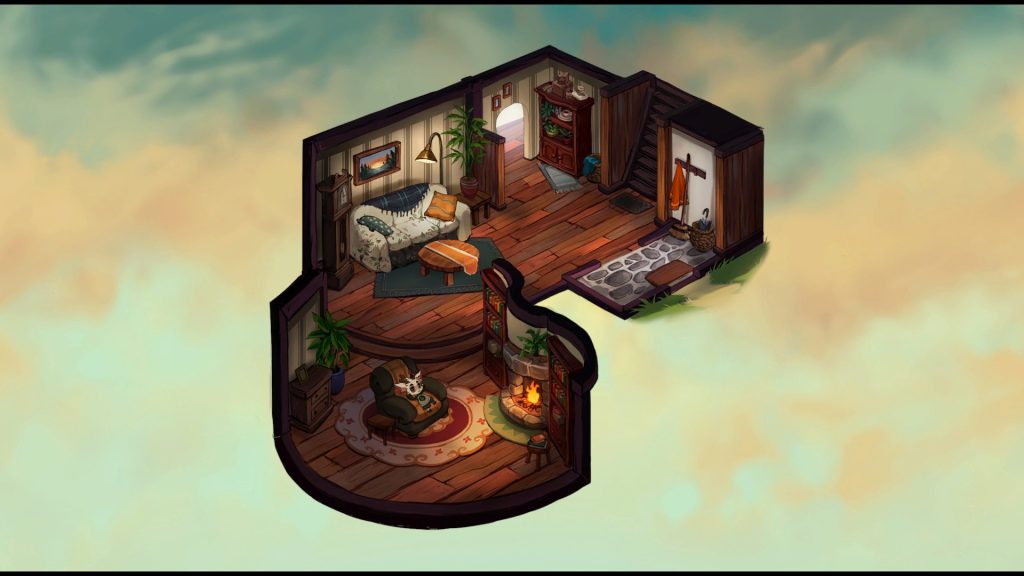 A special mention should be made of Kirsten Mize's excellent work for the development of the story of Beacon Pines through the words of the omniscient narrator. The voice actress's interpretation was so poignant, deep, and delicate that it instilled pathos into every detail of the game experience, making our journey unique and unforgettable.
The triumph of Hiding Spot Games
Beacon Pines establishes the success of Hiding Spot Games. An experience full of emotions, fun and with a deep psychological impact.
Despite appearances, the narrative's themes and the events described are far from childish. These are situations that will test our emotions while also keeping the players on their toes, thanks to the careful use of suspense.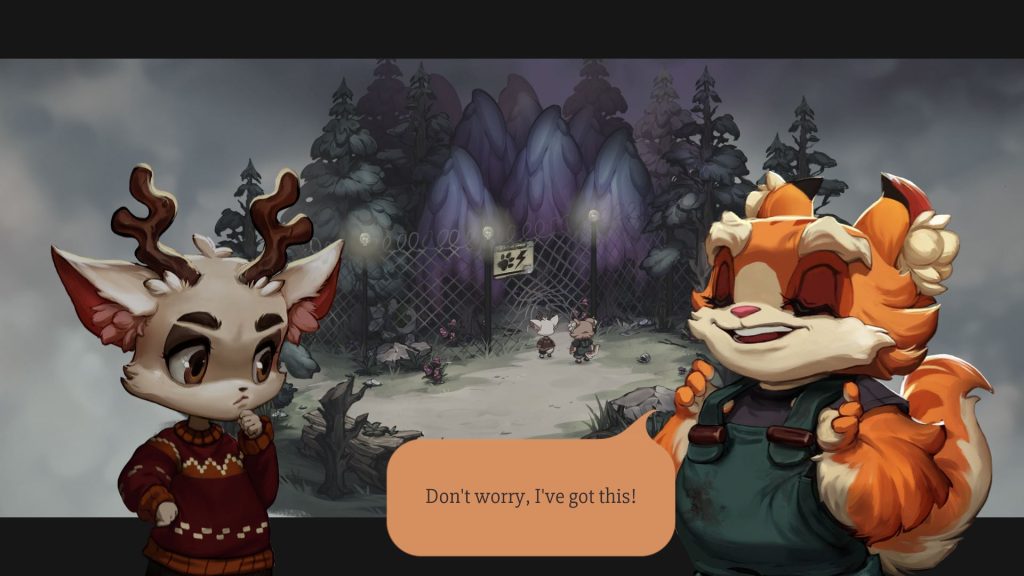 Although with some slight defections related to optimization, I consider Beacon Pines to be a rewarding, pleasant, and tireless experience that everyone should have at least once.
The only criticism we could have for the game is that, despite the numerous paths to take and choices to make, there is only one ending worth mentioning in the book. Could this be a playful level limit? Or is it a hidden message that wants to teach us that even our biggest mistakes and failures can teach us something and help us achieve our goals?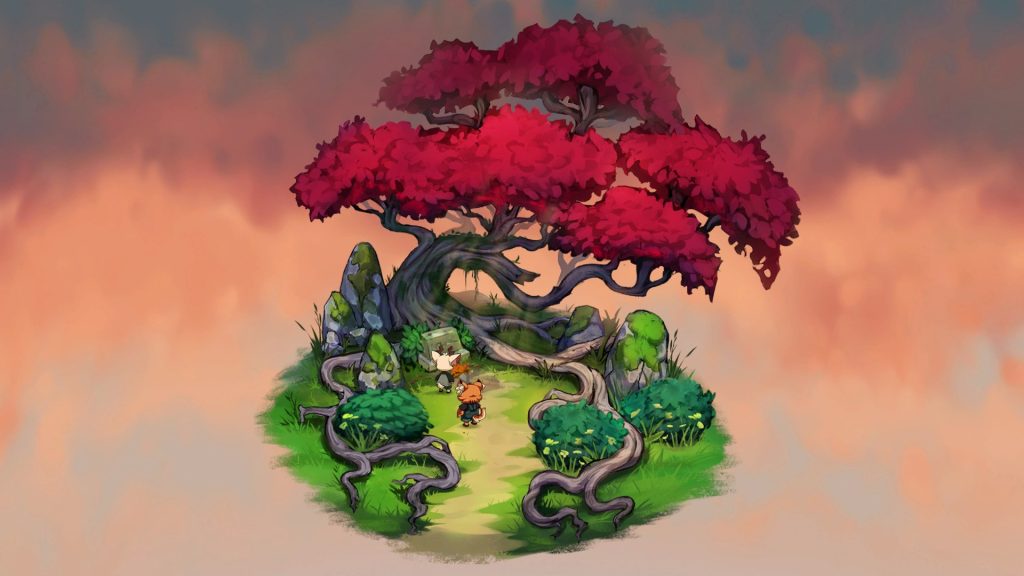 Only those who have played Beacon Pines will be able to answer this question.
Useful links:
Beacon Pines (official website)
Beacon Pines
"Beacon Pines is an unforgettable narrative journey. One of those projects that relies on its strong foundations in order to transport gamers on a fascinating and enigmatic adventure set between the pages of a book. Released on September 22, 2022 for Nintendo Switch, Xbox and PC and available from launch on Xbox Game Pass, the game sparked a lot of interest in the independent gaming scene, thanks to the extraordinary success of the Kickstarter Campaign."
8/10