A moving and heartbreaking experience that marks Asobo Studio's triumphant return.
A Plague Tale: Requiem is everything I've hoped for. The ideal and definitive sequel for anyone who has played the prequel or has simply empathized with or grown attached to the De Rune family.
This is why I'd like to share with you today an extremely personal review of a project that captivated me from start to finish, dragging me into a whirlwind of emotions, passion, and indescribable sensations.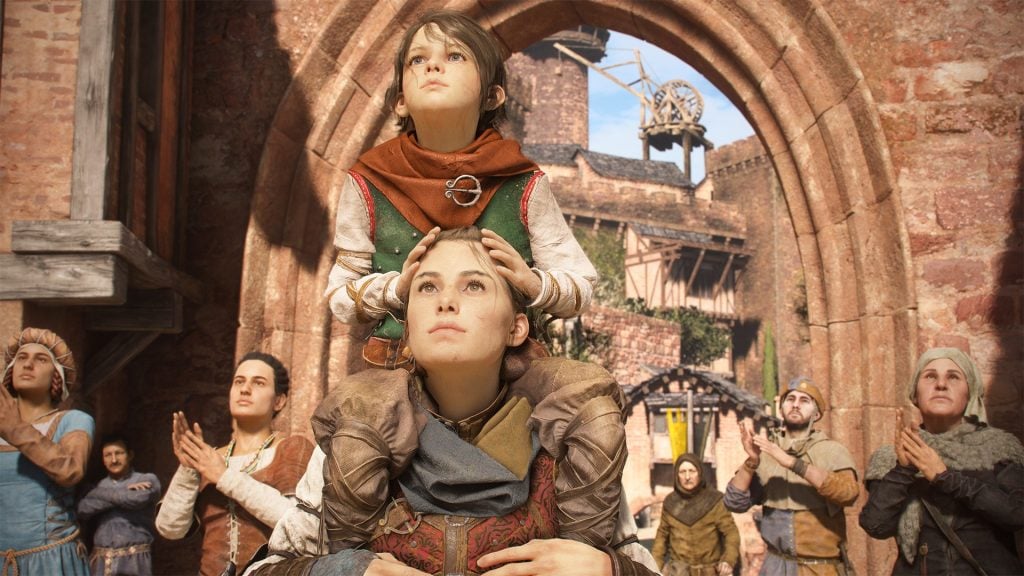 A title that does not deviate from the old successful formula of A Plague Tale: Innocence, further renewing itself on the playful sector with some significant improvements that do not intend to distort all of the good things seen in the prequel.
Released on October 18, 2022 for PlayStation 5, Xbox Series X|S, Nintendo Switch, and PC, and is also available to those with an Xbox Game Pass subscription, the project has already been a huge success among players, with over a million copies sold.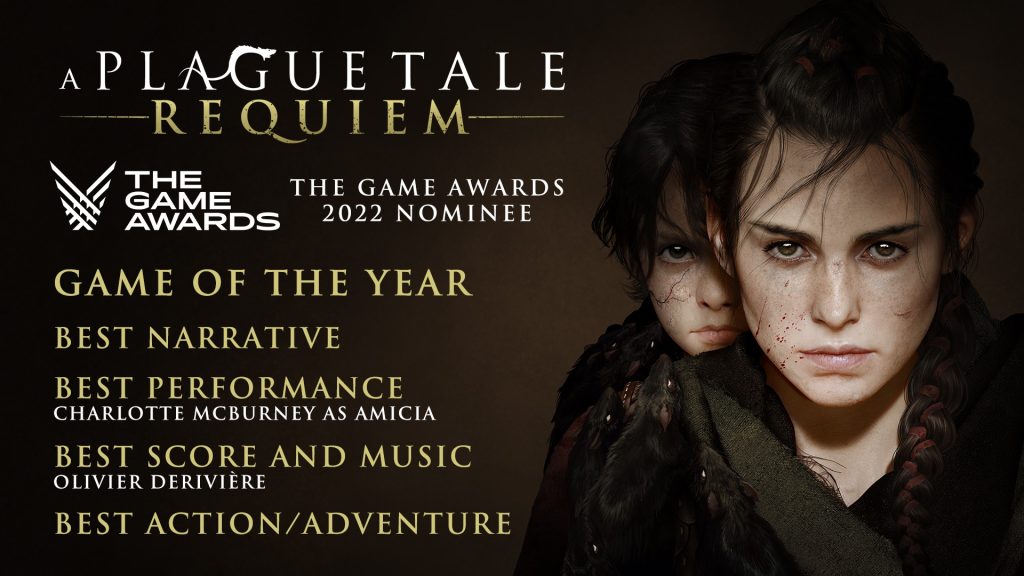 With 5 nominations, A Plague Tale: Requiem will also be present at The Game Awards! An incredible result that validates and rewards Asobo Studio's excellent work.
Do you want to know what I think about this sequel? If yes, all you have to do is join me in this dramatic and emotional experience.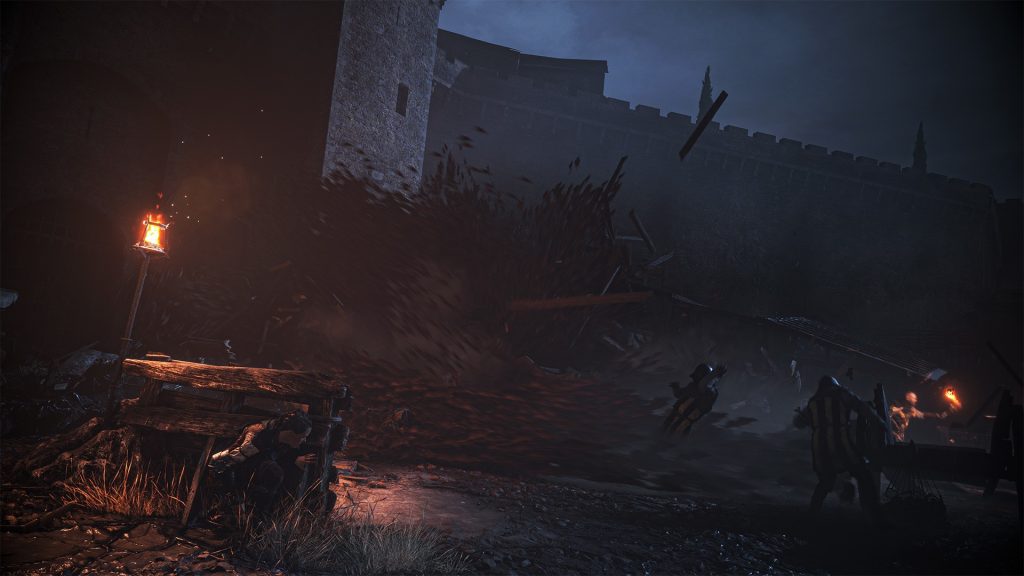 There may be some spoilers in the review about the various sections of the game, some events in the narrative sector, and the main game mechanics. Please be cautious!
Back to the origins
The narrative comes to life right away, immersing us in a healthy moment of peace and serenity. A glimmer of hope for the De Rune dynasty, ready to embark on a new life of joy, innocence, and light-heartedness.
The rapid decline of the Inquisition is the unexpected turning point. Amicia and Hugo will finally be able to put their past behind them and forget their pain.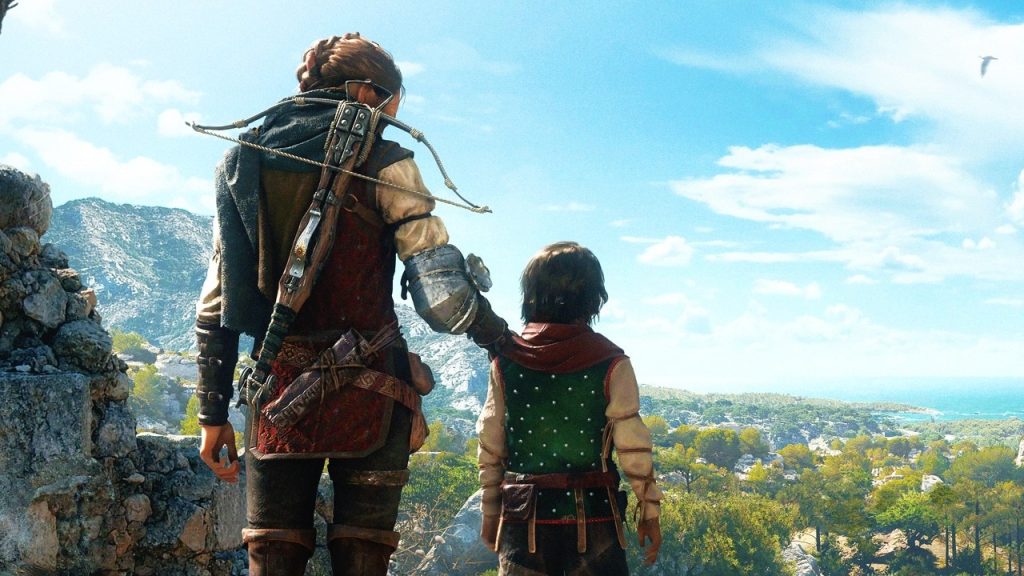 From a chronological standpoint, we are only a few months away from the events of the prequel. After defeating the Inquisitor Vitalis Bénévent, Amicia and Hugo continue their journey towards southern France with their mother Béatrice and the young apprentice Lucas in search of an Order of Alchemists luminary who can help them and fight the disease that haunts the little Hugo and who was a bearer of the plague in Guyenne.
During a layover, Amicia takes Hugo with her in order to distract him from the terrible events he has recently witnessed in order to preserve his health. When everything appears to be going well, the Macula resurfaces like an ancient dormant evil, manifesting itself as a nightmare that never completely vanishes.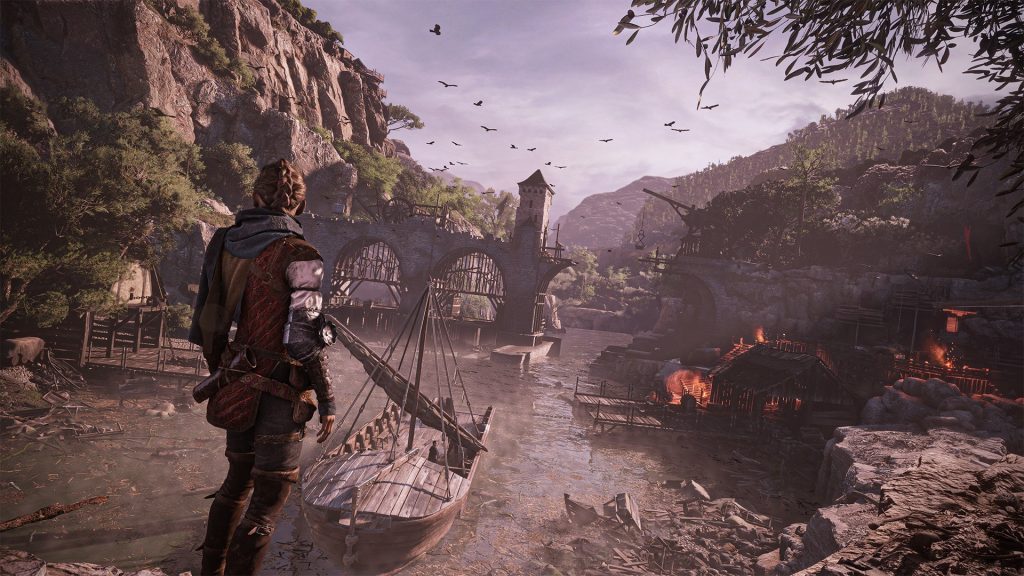 A series of shocking events will force our protagonists to flee to the heart of southern France, which will turn out to be the plague's next destination. And it is precisely in these seemingly idyllic and tranquil settings that the narrative reveals itself in all its cruelty, leading players on a desperate search for information and clues about a cure for the Macula.
A flawless and moving narrative sector that I found almost perfect from every angle, with excellent character and dialogue writing. A story that never slows down, but instead immerses the player in a whirlwind of emotions and sensations, leading him to a psychologically devastating epilogue.
The curse of the blood
I had only recently realized that I had said far too little about what I consider to be a critical component of the entire narrative sector of A Plague Tale series.
A mysterious and ancient curse that runs through the veins of some families, creeping into the carrier's veins. This disease, known as Prima Macula, is the primary cause of Hugo De Rune's suffering.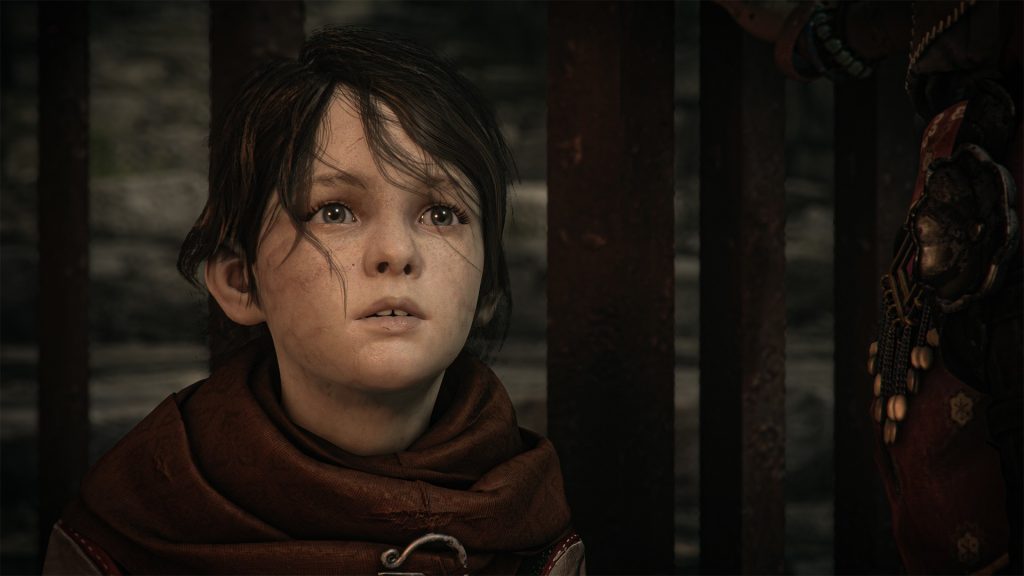 While it is unknown where or when the Macula first appeared, it is thought to have occurred during Justinian's plague in AD 541. A time span of more than eight centuries before the story's events.
The origin and discovery of the Macula can be traced back to the sixth century Roman frescoes. They depict a helpless and terrified child being held by his mother, with obvious signs of disease spread and propagation. The Sanguinis Itinera preserves the testimonies and ancient knowledge that reached the time of the De Rune family.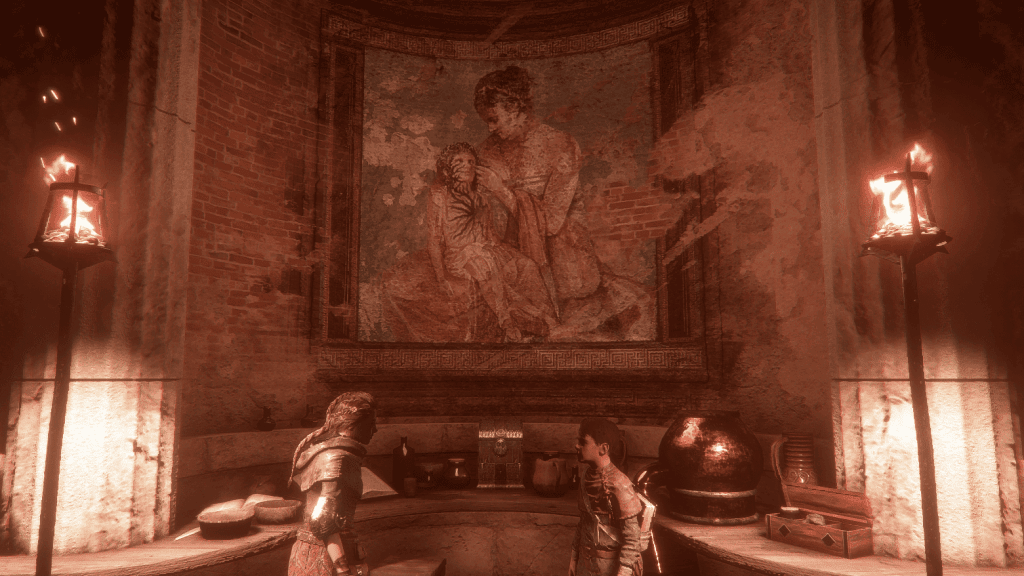 The disease progresses through several stages and evolves in the carrier's blood, with the ability to quickly transition from a dormant to an active state, causing occasional headaches, a ringing noises, and sporadic feelings of terror.
The Macula inflicts unimaginable pain on the carrier, living with the host for some time and constantly evolving to allow him to develop unimaginable powers, such as mental control over a swarm of rats. That is why Amicia will have to do everything she can to investigate ancient historical artifacts and mysterious texts in order to stop the disease's rapid spread in her brother's body.
The Prima Macula is a crucial element not only for its enormous significance in the narrative sector and for the development of the story, but also for what are some mechanics related to gameplay and the combat system, assuming a primary role both as a war tool and as self-defense for little Hugo and for the protection of Amicia.
A true cornerstone of the A Plague Tale series, which will gradually reveal all of its cruel nature and consequences, and which you will only fully comprehend after completing your experience in A Plague Tale: Requiem.
When tradition meets innovation
A Plague Tale: Requiem presents a playful sector that does not deviate from the excellent results obtained by its predecessor, providing some significant improvements on general solidity as well as other interesting mechanics concerning talent management, the combat system, and equipment upgrading.
As a result, the gameplay is divided into several sections, with a meticulous and in-depth development of the exploratory component, a varied and satisfying combat system, and a series of environmental puzzles to solve.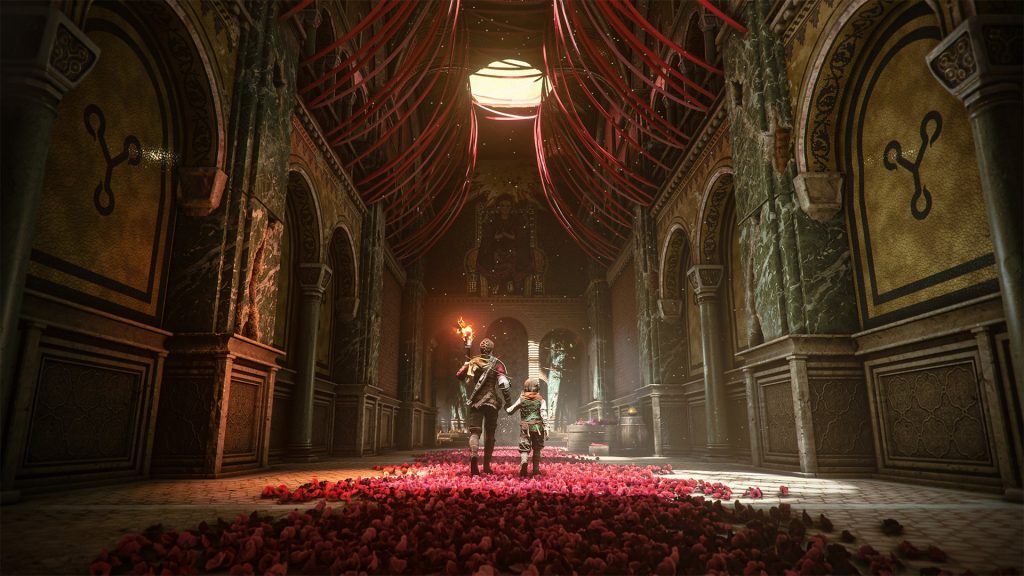 The survival instinct is a central theme in the A Plague Tale series once again, leading our protagonists to muster all their courage and face off against ruthless bandits and soldiers armed to the teeth, not to mention hordes of rats that will try to devour every little part of our body.
Amicia and Hugo will almost always begin with numerous disadvantages in comparison to their opponents, such as having limited ammunition and weapons. However, the old mechanics are joined at a playful level by new interesting solutions, such as pyrite, knives, and the crossbow.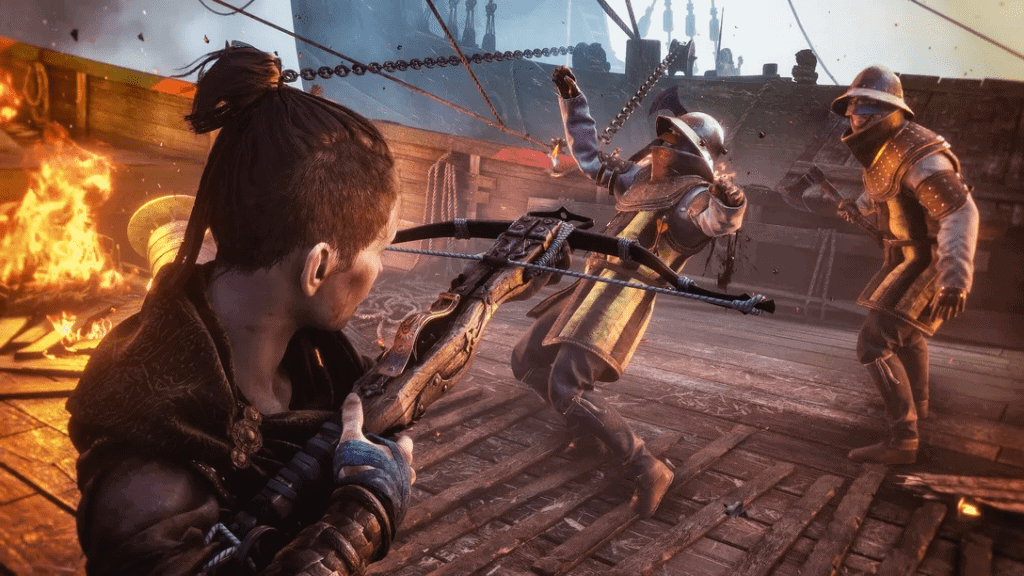 The crossbow will not only be a lethal combat weapon, but also a useful strategy for paving the way for us or or putting our alchemist skills to use. Could we forget about our favorite life-saving weapon, the slingshot? The weapon that allowed us to survive the horrors of the first chapter?
The slingshot is an unstoppable and useful weapon that will allow us to set fire to braziers, extinguish flames, distract enemies, and solve environmental puzzles. A weapon that is made even more useful by the ability to throw an infinite number of stones without having to recover them.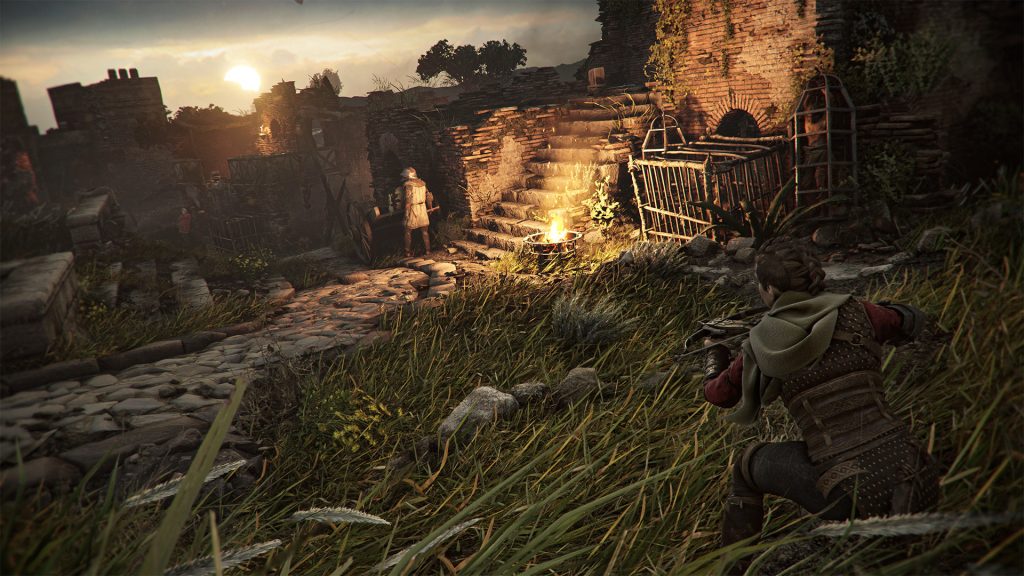 The development team has also made significant changes to the alchemical properties, including the addition of pitch: a highly viscous material that, when in contact with the vases, will generate a temporary light source and drive away the rats.
Knives, which can be found by exploring the game areas and will be indispensable for unlocking some workbenches, stealthily killing soldiers, or being used as a last resort available to avoid death, can be found to further expand Amicia's arsenal.
A Plague Tale: Requiem features an intriguing talent skill tree that players will unlock based on their approach and style of play. These are some passive bonuses that can be obtained by playing a certain way. You will have the option of attacking enemies in the shadows, confronting them directly, or ensuring your success through the art of alchemy. And for me, this was one of the most fascinating aspects!
The improvements are instead active upgrades that you can unlock by exploring the various areas, collecting scrap, and acquiring new upgrades for Amicia's equipment, ranging from expanding the bags to recovering ammunition for the crossbow from the corpses of the soldiers.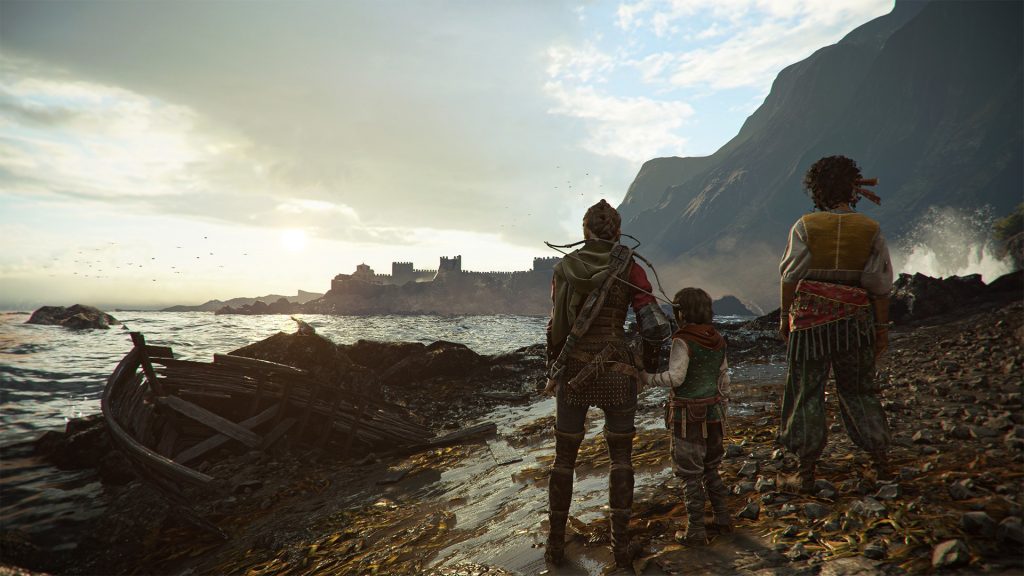 If we combine all of this with a fairly large exploratory component and the acquisition of a good number of collectibles, we can sum up the gaming experience as extremely satisfying, barring some minor AI flaws.
Maximum effort, maximum result
Asobo Studio packs a technically flawless pearl that focuses heavily on the players' emotions, ensuring a stunning and psychologically poignant visual experience.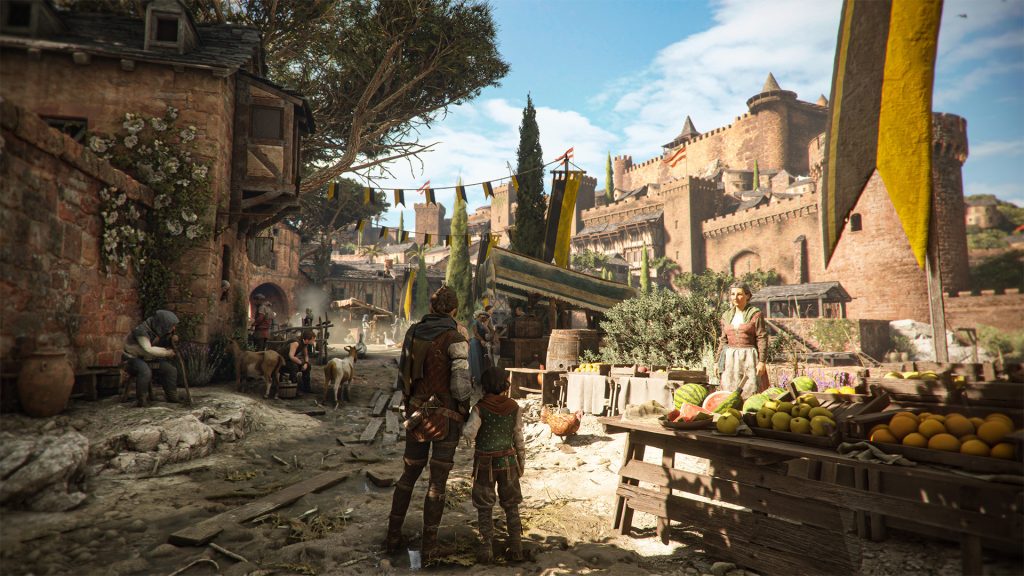 The settings are aesthetically pleasing and create atmospheres that constantly contrast with one another. France is made in all its splendor and charm on the one hand, but tormented on the other by disease, the pain of those who suffer, and the stench of death. A stunning piece of work that transforms A Plague Tale: Requiem into a dramatic and melancholy psychological journey.
Not to be overlooked is a top-tier sound sector with incredible sound management that accompanies the narrative sector, eliciting mixed emotions in the hearts of the players such as anguish, horror, hope, and an apparent glimmer of newfound happiness.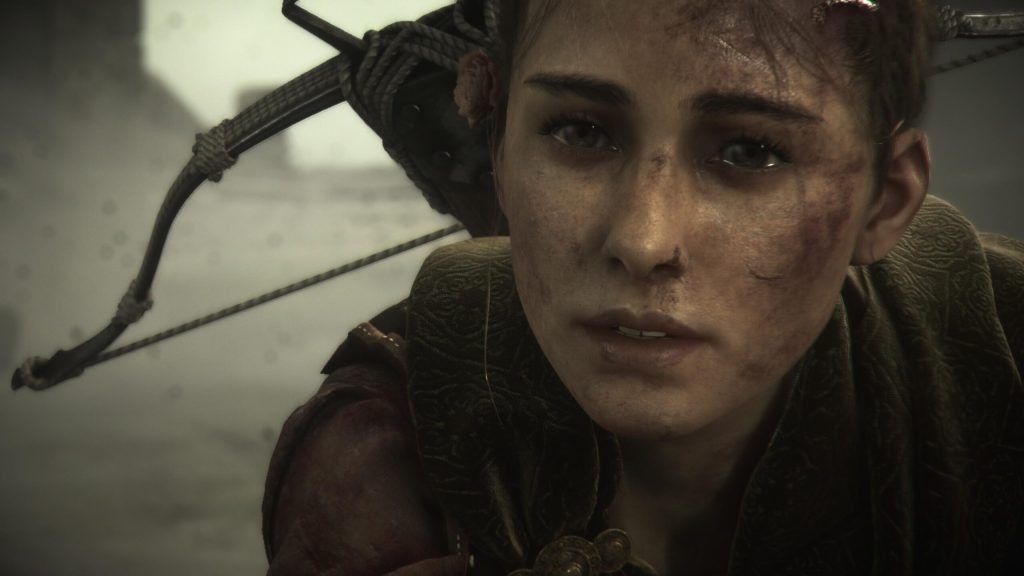 Olivier Derivière deserves credit for creating an epic and unforgettable soundtrack. His immense talent in creating something that will be remembered for a long time as an indelible sound experience is demonstrated once again in the tracks produced.
I'd also like to highlight Asobo Studio's excellent work on character design as well as the actors' interpretations of certain characters. I had previously focused on Charlotte McBurney, the actress who played Amicia, and praised her for her incredible acting abilities.
Charlotte confirms herself as a top-tier actress once more, which contributes to Amicia's tremendous psychological growth, transforming her into a strong and fearless young woman who would do anything to protect her family.
However, it would be remiss of me not to mention Logan Hannan (Hugo) and Anna Demetriou (Sophia). Logan is a formidable actor, especially given his age and Hugo's incredible transformation in A Plague Tale. And I won't go on about this character any further because I believe it is up to you to fully understand him.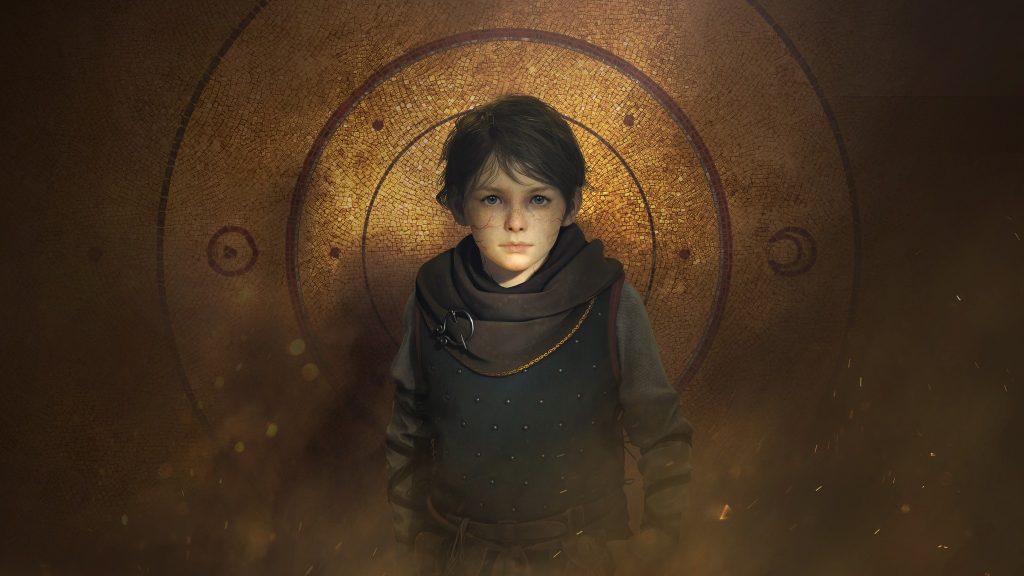 Sophia, on the other hand, was the real surprise. Despite the De Runes' skepticism, she proved to be a woman with a great soul, magnanimous and faithful, assisting the two brothers on their journey to fight the Macula.
A bath of tears
"I won't tell you don't cry, because not all tears are bad".
I am confident that I have already expressed my genuine opinion on such a deep and distressing project as A Plague Tale: Requiem, but I would like to conclude this review by spending some essential words on what has been and will always be an experience that I will not soon forget.
What I can recommend is that you face it and experience it in all of its splendor, coming into close contact with a world ruled by suffering and preparing yourself for a narrative sector that will overwhelm your emotions, causing an indescribable psychological impact.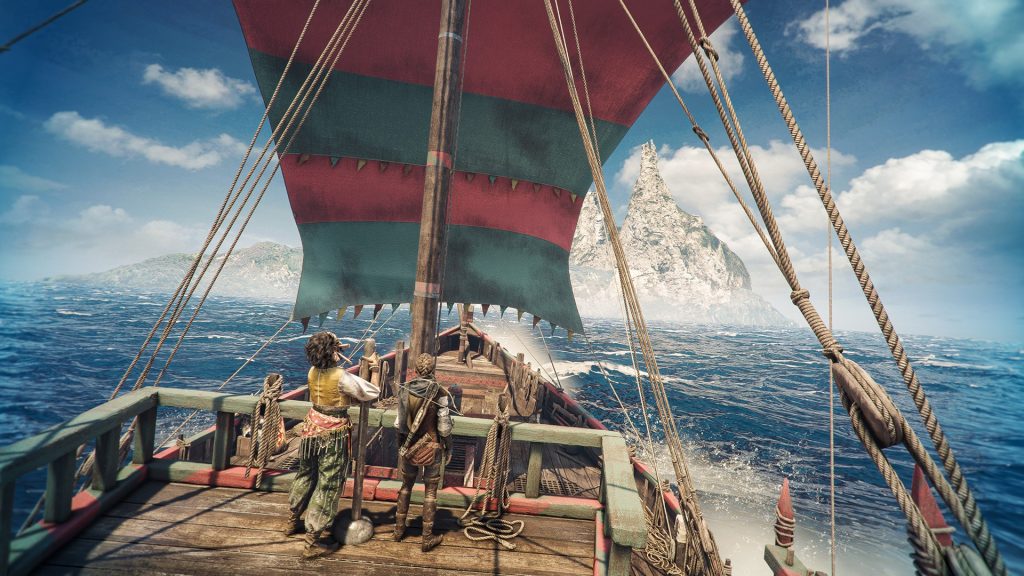 There will be moments of joy, sadness, well-being, and drama that will pervade your mind, resulting in a jumble of emotions that you will not want to relive right away.
Everything you're looking for is in A Plague Tale: Requiem. A complete and memorable work that will be difficult to resist. An experience that will make you cry all the tears you've saved up over the years.
A Plague Tale: Requiem
"A Plague Tale: Requiem is everything I've hoped for. The ideal and definitive sequel for anyone who has played the prequel or has simply empathized with or grown attached to the De Rune family. This is why I'd like to share with you today an extremely personal review of a project that captivated me from start to finish, dragging me into a whirlwind of emotions, passion, and indescribable sensations."
9/10