A round-breaking tale for outcasts, danger lovers, and hopeless romantics
I followed the development of TOUCHSTARVED for a while and realized right away that it was a fantastic product. In fact, the Kickstarter campaign is doing exceptionally well.
 $ 481.956,50 reached on a target of $ 95.000, 11 days from the end.
"You may be human, but you've always believed that you're monstrous."
TOUCHSTARVED is a gothic horror romance visual novel, a project by Red Spring Studio, a small indie team creating dark, mature visual novels.
And so it appears to be TOUCHSTARVED.
The player takes on the role of a cursed first-person character whose hands twist the minds of everyone the latter comes into contact with. Desperate, the Main Character travels to Eridia, a dark city where five monstrous strangers offer salvation or damnation. It all depends on the Main Character's decisions: "Your choices determine whether the story ends with gothic romance or blood-curdling horror."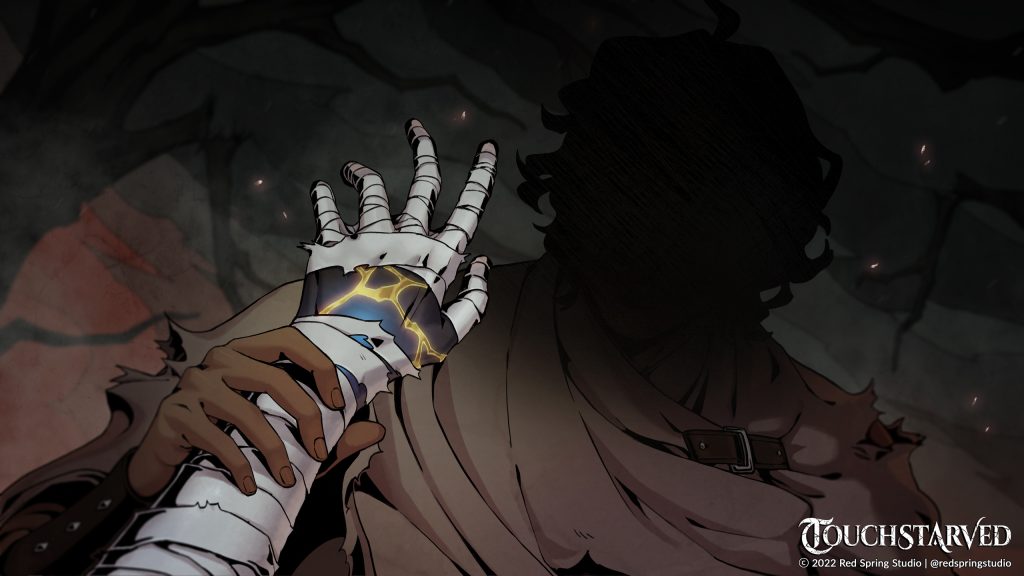 You can choose the name of the Main Character (She, He or They) and the backstory in which to set the story.
"Your curse has defined your life, but how depends on your Origin."
There are three Backstories and Settings.
Backstories: the Unnamed (character raised as an oracle in a remote temple, with premonition powers that make body and soul tremble. Has a sixth sense that allows the latter to detect supernatural presences.); the Hound (a character who grew up on the margin of society and is extremely adaptable); the Alchemist (character raised by a wizard as an apprentice). All three must make their way to Senobium.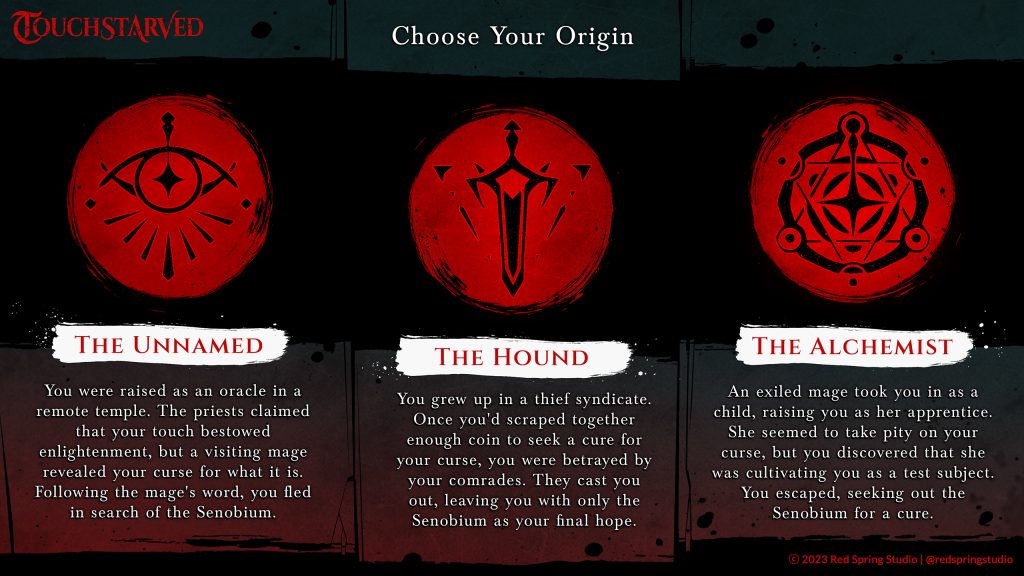 Settings: The Senobium (an academic institute with authority over Eridia); Lowtown and Hightown (two antipodal locations, but both with fascinating or dangerous characteristics); The Seaspring (a mythological place beyond the outskirts of Eridia).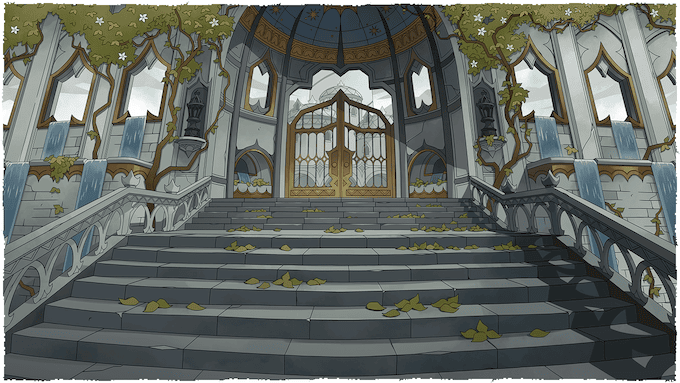 "Who will you trust?"
This title focuses on the characters, who appear in the video trailer in a series of sensual scenes and poses that are rather explicit but extremely elegant.
They are all obviously very beautiful and well-detailed.
I'll give you a list: Ais (a violent, unpredictable outsider); Mhin (a freelance Soulless Hunter); Vere (raised as a wicked beast, with a collar that sealed away his powers); Kuras (an angel who's lived among mortals for centuries, with medical skills); Leander (founder of the Bloodhounds to help those in need).
"Miracles, magic, and horrors around every corner."
Red Spring Studio introduces us to the game in a very suggestive way:
"In a world slowly succumbing to a mysterious and deadly fog, your search for cure brings you to a desolate, salt-soaked wasteland where the howls of ravenous beasts echo in the night. In the distance, you can see the spires of Eridia, a city both beautiful and treacherous."

Three elements define the gameplay: Branching Story (multiple times playability to experience as much of the story and learn as much about the characters as possible), Five Routes (5 interconnected routes with 15+ hours of gameplay), Multiple Endings (15+ possible endings).
Everything driven by narrative
At the heart of this intriguing video game is close collaboration among the team's various members, where the narrative guides everything, from the background to the characters and even the UI.
They are all veterans in their respective fields, as evidenced by the graphic quality, which is extremely accurate and executed by expert hands. Excellent work, especially on the character design. Probably thanks to Vika, who is also the art director.
TOUCHSTARVED is a labor of love, where everything, from concept art to illustrations, are treated with careful consideration.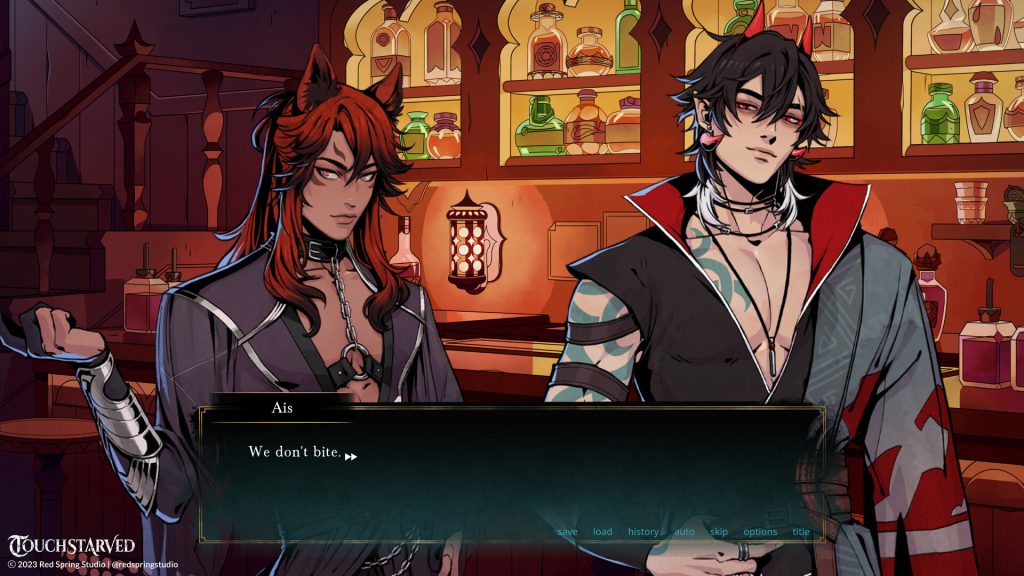 For more information and try the demo for PC/Mac, visit the Kickstarter campaign.