In this fascinating journey deep beneath the surface, it is your task to wait for your king's awakening… for 400 days.
I'll start telling you about The Longing honestly and without filters, because that's how I decided to face this fascinating and unexpected journey, at least for the time being.
A video game I recently discovered by chance on a rainy day that turned out to be a pleasant discovery right away. After many hours of play, I believe it is one of the most innovative and unusual experiences I've had in recent memory, owing to its brilliant concept.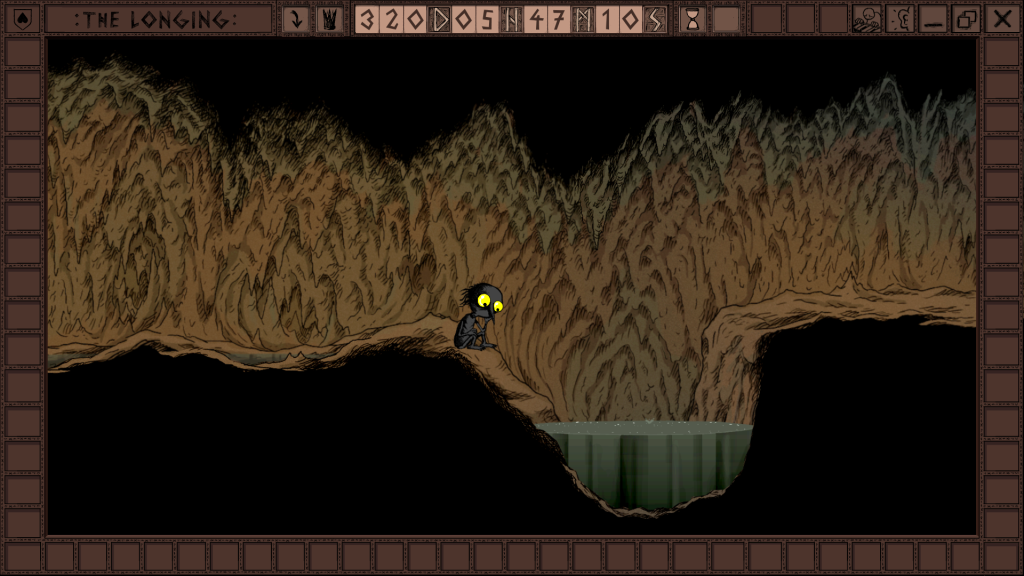 The Longing, which was released on March 5, 2020 for the Nintendo Switch and PC, is the result of an ambitious German team of independent developers known as Studio Seufz, which is already known for producing animated films, music videos, and other video games that stand out above all in terms of artistic quality.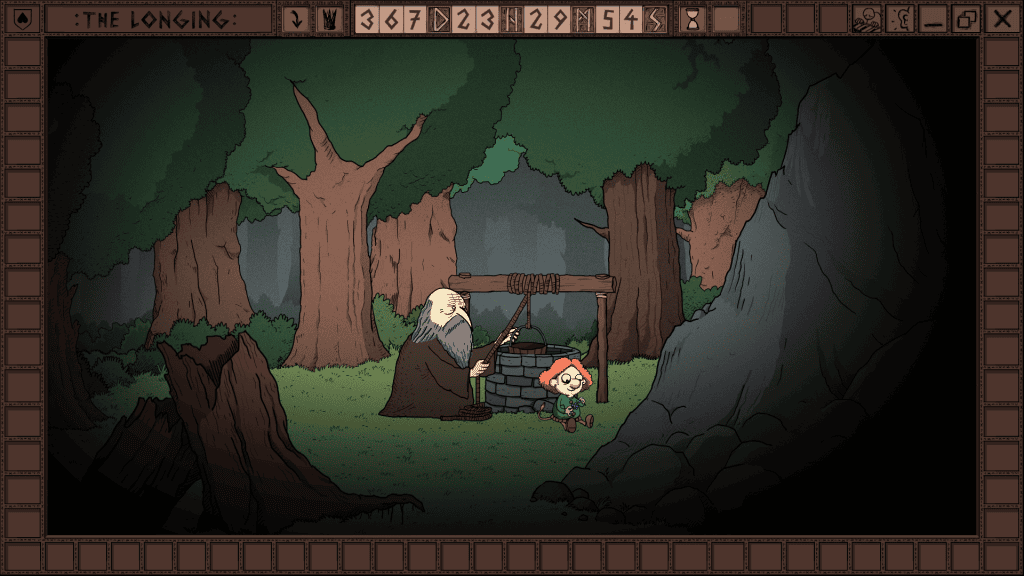 Application Systems Heidelberg, a group of German publishers involved in the publication of various cross-platform video games, provided additional support for this production.
The Longing is a deep and lonely journey as a humble and inquisitive servant who awaits his king's awakening, which will occur in "only" 400 days. Meanwhile, our likable protagonist will have plenty of time to explore the depths of the surface, peruse the archives of this dark abode, or simply browse as he sees fit.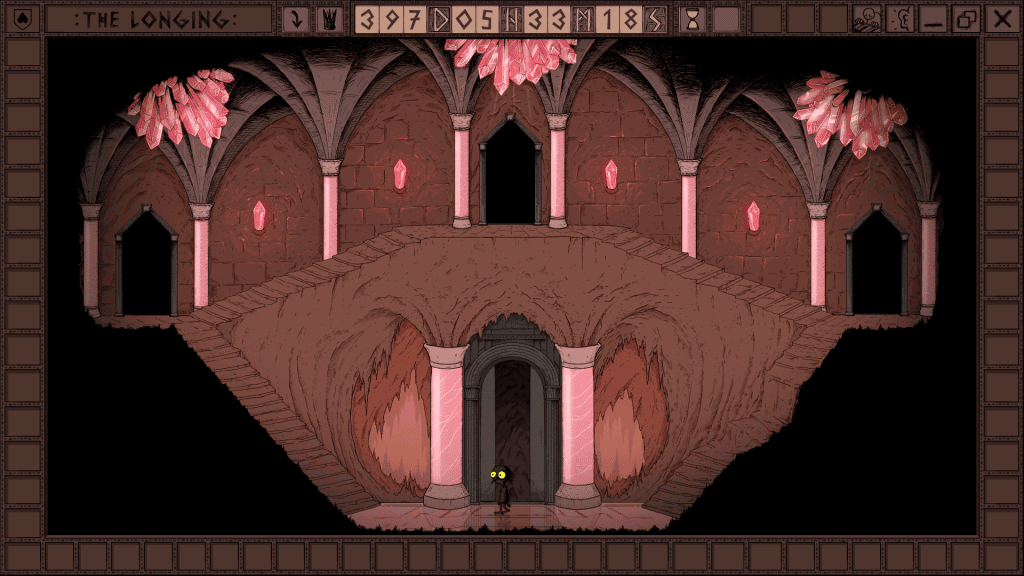 In fact, 400 days is quite long… What if I told you that in this game, the line between fantasy and reality has become so thin that it has vanished? Would you be willing to wait 400 real-world days to complete the game?
Is The Longing truly the longest video game ever created? You'll have to be patient and curious to follow me to find out. On the other hand, I can't tell you everything right away!
The King under the Mountain Legend
According to the writings, the ancient King Frederick Barbarossa rests in the depths of the surface, more specifically in the caves beneath the imperial castle of Kyffhäuser, awaiting his awakening.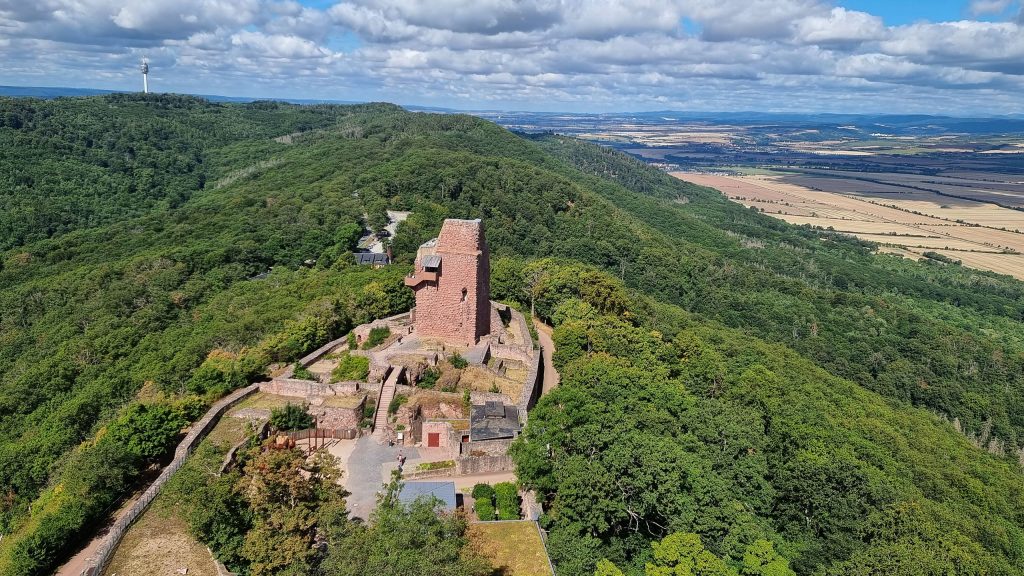 Legend has it that Frederick I, also known as Barbarossa, did not die, but was cursed by witchcraft and confined to a cave beneath the Kyffhäuser mountains, where his loyal servants eagerly await his reawakening.
Every hundred years, he awakens and sends one of his servants to see if the ravens are still circling the mountain. If so, the emperor returns to his sleep.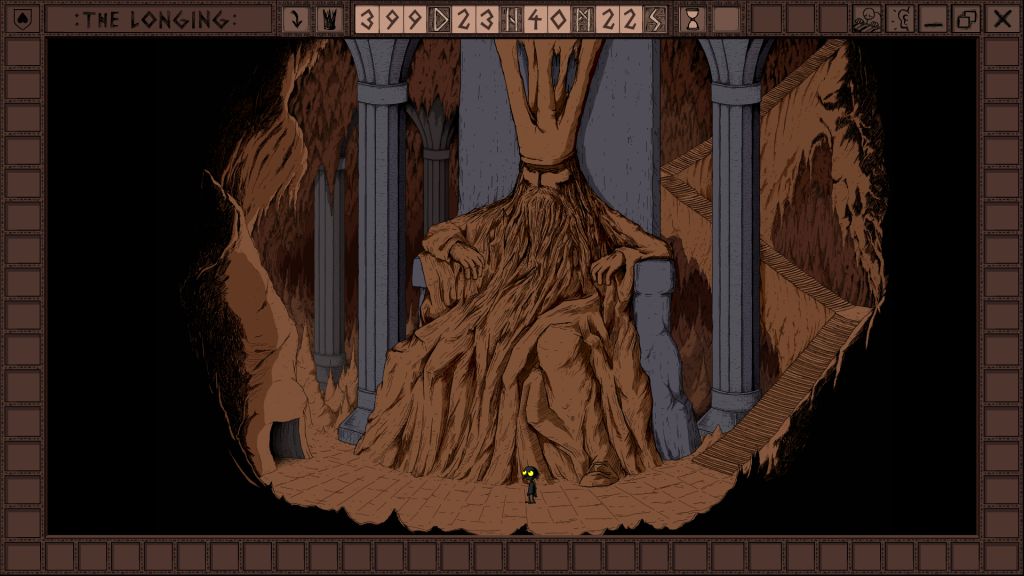 According to legend, his beard must grow around the table once (or even three times) to break the spell.
If he awakens one day, he will be tasked with traveling to Walserfeld and fighting one final battle between good and evil. An epochal battle that not even the most powerful evil spells will be able to remove him from.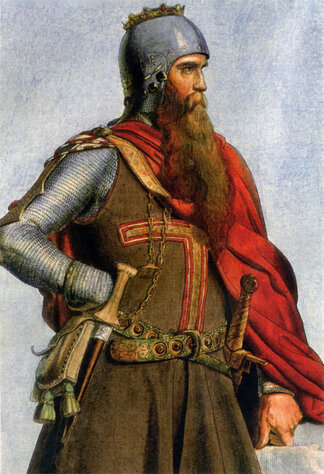 Harmony or Contrast?
Among the game's major pillars is an undeniably significant historical component, as well as a strong artistic design that will prove to be the true protagonist of a work that is both complex and innovative.
The Longing is an unusual hybrid of an imaginative adventure and an idle-game in which players have complete decision-making freedom, can choose their own style of play, and can influence the narrative through their choices, which have positive or negative consequences.

It's a point-and-click adventure in which players assume the role of a small and lonely servant. The goal is to wait for your sleeping king to awaken for 400 "real" days, explore dark areas, interact with some objects, and use your time wisely without becoming impatient.
A one-of-a-kind experience with soothing rhythms and central themes of longing and stillness. But not everything is as it appears! You can interact with your puny protagonist in an infinite number of ways, such as exploring, reading ancient poems, speeding up time, and even attempting to flee, thereby betraying your king's trust.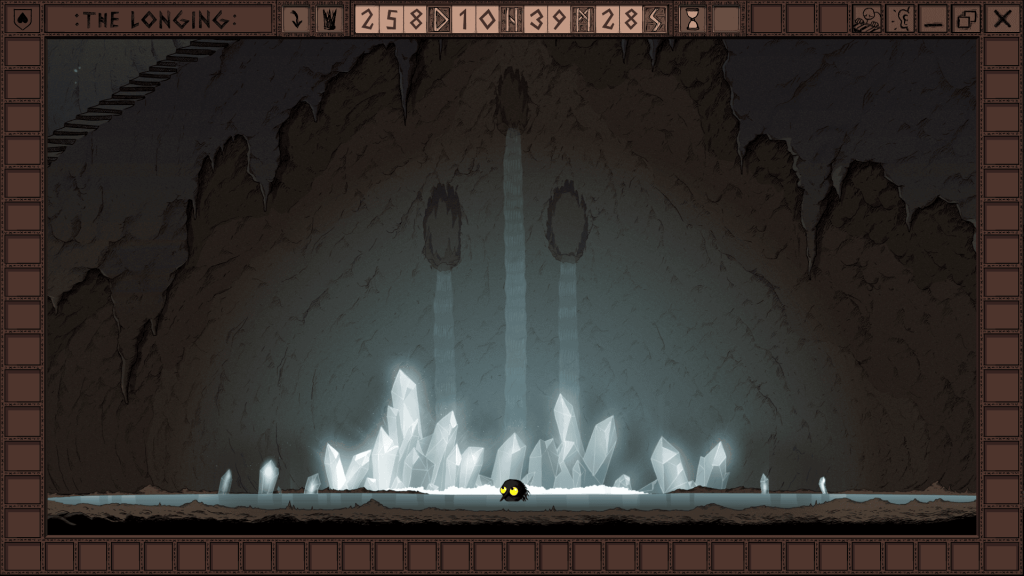 You can choose to play for an hour a day or even go a few days without opening the game, but be cautious! The tender little servant has emotions and a soul. He will be sad if you abandon him to himself, and he will suffer greatly as a result of your absence!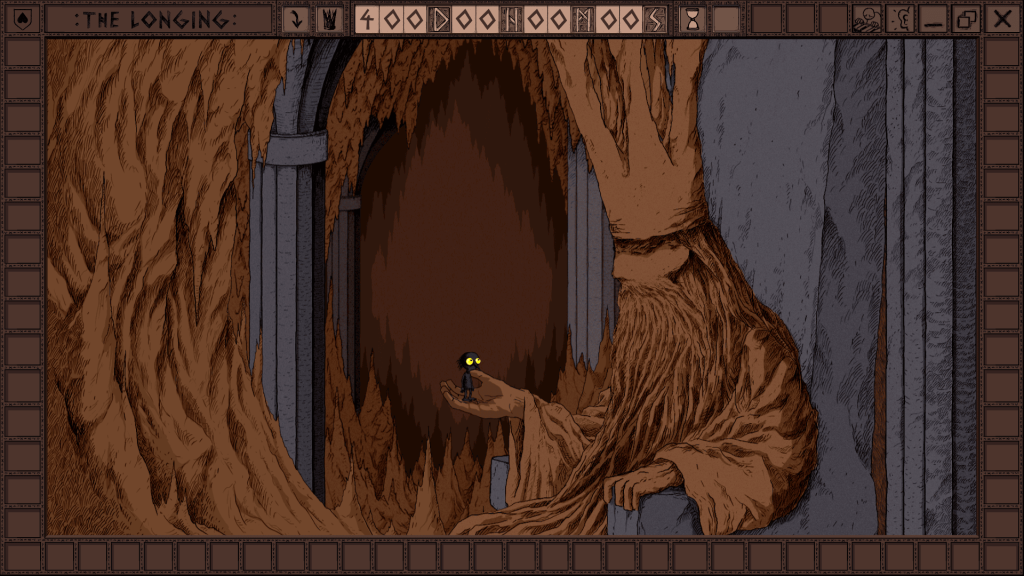 It will be necessary to strike a balance and carefully dose your play hours, carrying out the tasks you deem necessary and assisting the protagonist in his simple daily activities without going overboard.
Calm and fantasy are often contradictory terms, but in this case, they are two souls of the same work. Consider yourself in the role of the protagonist. Would you rather know everything right away and ruin the surprise, or devote a small portion of your day to exploring the depths of these places with incredible curiosity and admiration?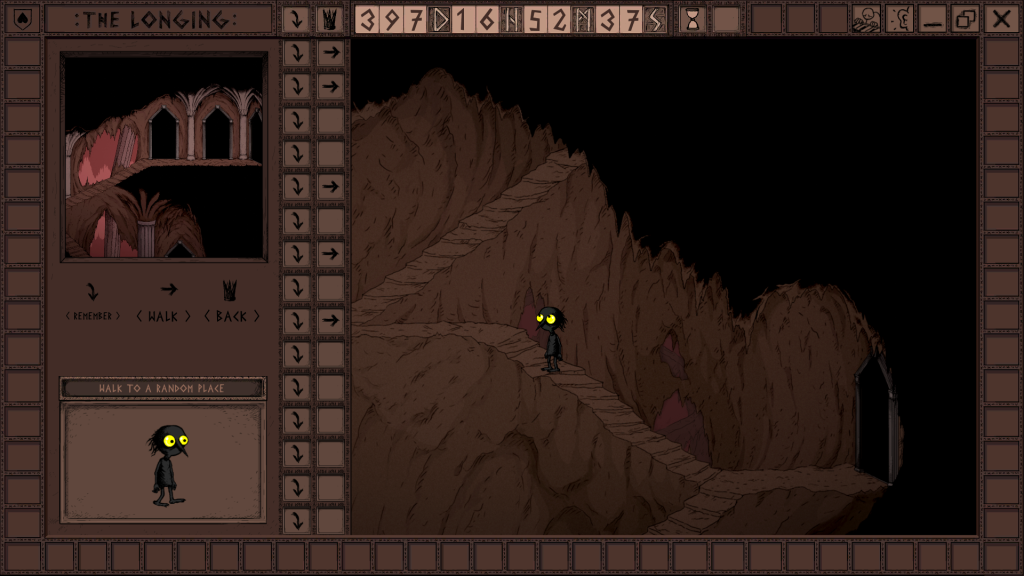 The Longing deals sensitively with both the themes of loneliness and desire, transporting players to an alternate dimension where hyperactivity is useless! A production that stands apart from the current videogame scene, offering an experience that will gradually win over even the most skeptical hearts.
Some things you should know about Studio Seufz
Studio Seufz was founded in 2017 by Stefan Michel, Benedikt Hummel and Anselm Pyta. The founders are all Filmakademie Baden-Württemberg students who have come together with the goal of creating soulful animations and video games.
Anselm Pyta and Benedikt Hummel know each other since school. Their free-to-play games, such as Lucky Tower and Murder, have been played over 100 million times on the web.
The Longing arose from the brilliant ideas of Anselm Pyta, who has distinguished himself as a game designer, artist, sound designer, and screenwriter since 2014. Anselm's trip to Kyffhäuser in 2012 was a major source of inspiration for this project.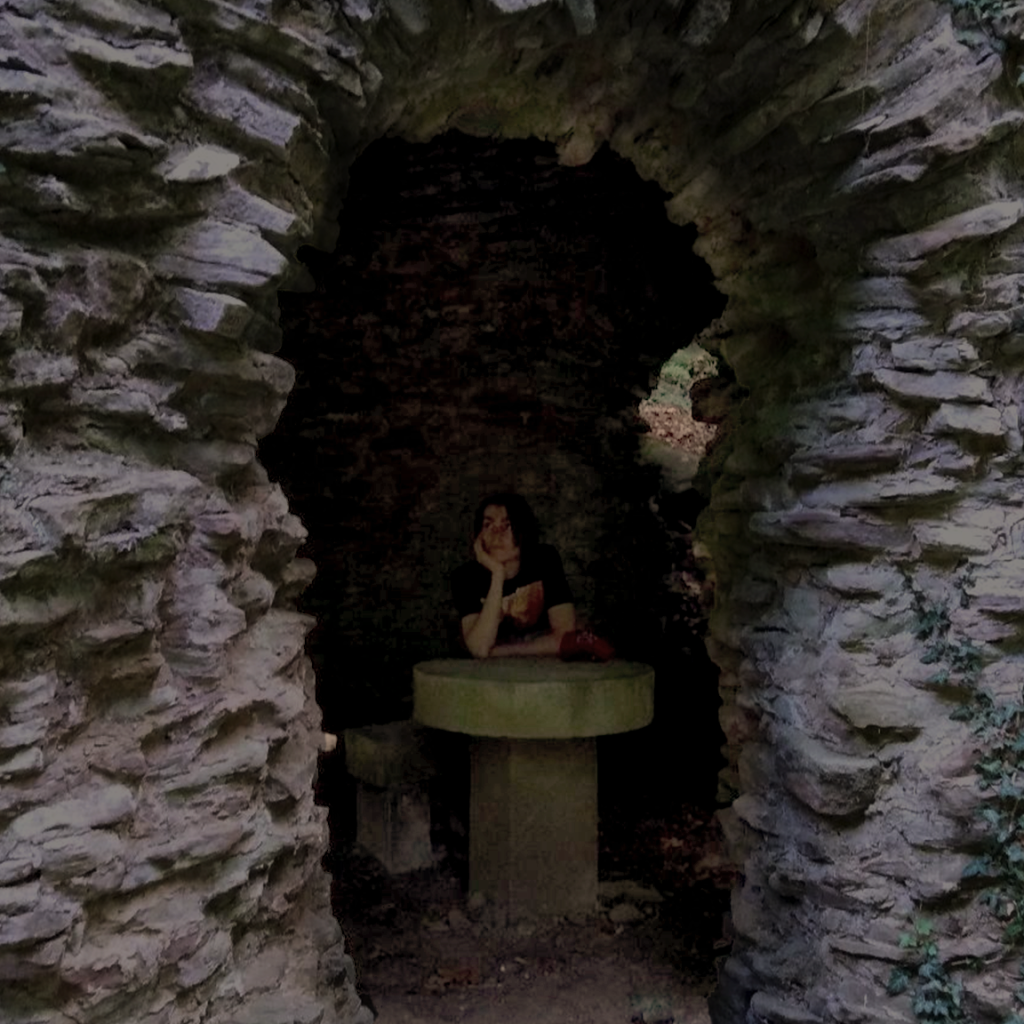 Among the team's shared goals is a strong research dedicated to artistic direction, which I noticed, particularly in The Longing, by exploring the game areas and in every small detail that is never left to chance.
The protagonist's stiff gait, the excessively slow pace, and the need for time to take its course are all elements that emphasize how important art is to Studio Seufz's development process.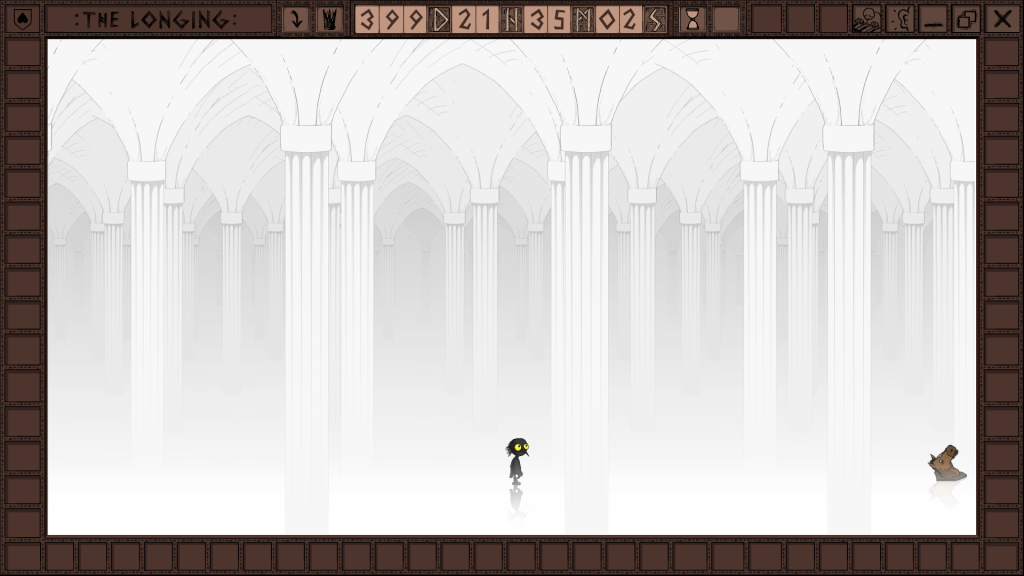 Some personal reflections on The Longing
I couldn't leave you without sharing my thoughts on the adventure that I am still experiencing in The Longing. Don't get me wrong; I've already thoroughly explored and completed one of the possible scenarios that lead to the game's conclusion, up to the "bad" ending.
However, I believe it is also appropriate not to reveal it until I have completed the game in its entirety. It would be wrong for both me and you to provide you with an incomplete or partial review.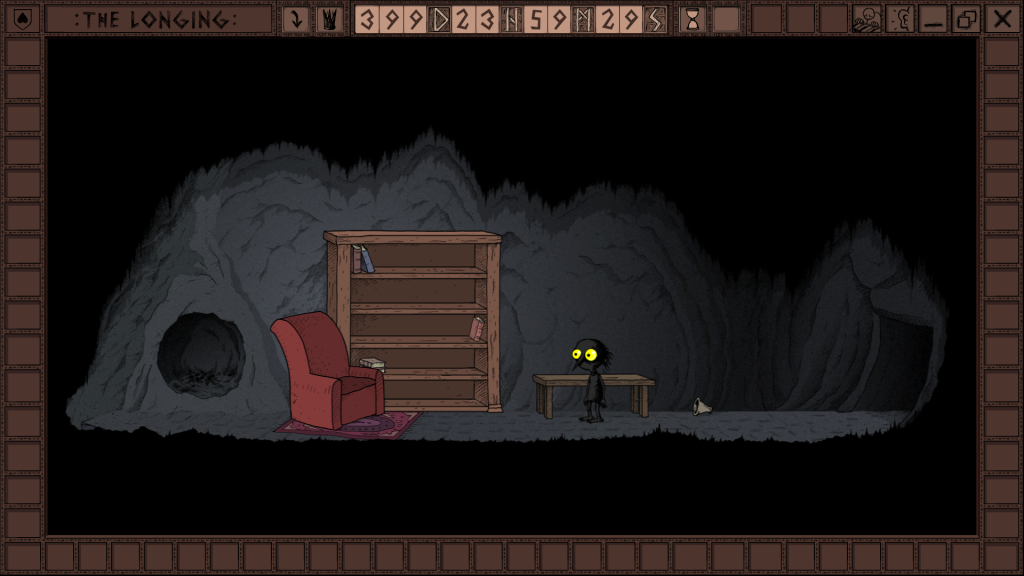 The Longing is a video game with a strong artistic component that aims to captivate the player and reassure him from the stresses of daily life through gameplay that moves at a deliberately slow pace. The game world's progression is far from static, and it employs its own logic to entice players to discover something new every day.
At first glance, it may appear to be a kind of artistic design contemplation. Our protagonist will take far too long to take even one step, cross an area, or open that blessed door that you are so eager to open.
And what a fantastic soundtrack! A magical journey for my ears, with a sound heavily influenced by dungeon synth music: a dark subgenre of dark ambient and black metal. An intriguing blend of sounds that will accompany you on this solitary and mystical journey into the earth's depths.
Prepare to be amazed in front of a setting meticulously crafted with artistic care and sensibility that will astound every part of your body. You can devote yourself to reading in a room that houses literary works of immense value, such as Homer's Iliad, Friedrich Nietzsche's Thus Spoke Zarathustra, and Edgar Allan Poe's The Raven.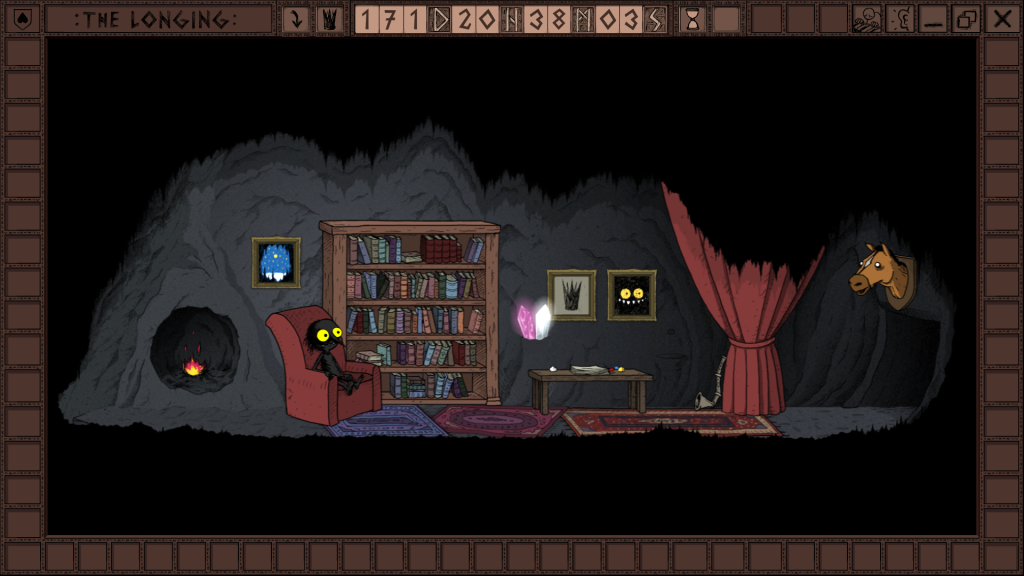 Studio Seufz's philosophy is an unconventional and critical playful one that focuses on exaggeration, on how much the video game industry is today based on irrepressible rhythms. A production that does not conform to the uses and customs of all players, but instead transforms the video game into a medium that employs a novel approach in which art and video game reach extremely high peaks by combining.
It's a game for small doses that entertains me and makes me passionate, and I really appreciate the development team's desire to bring a different, unusual idea that focuses on the relationship between the artistic and playful components in such an extreme way.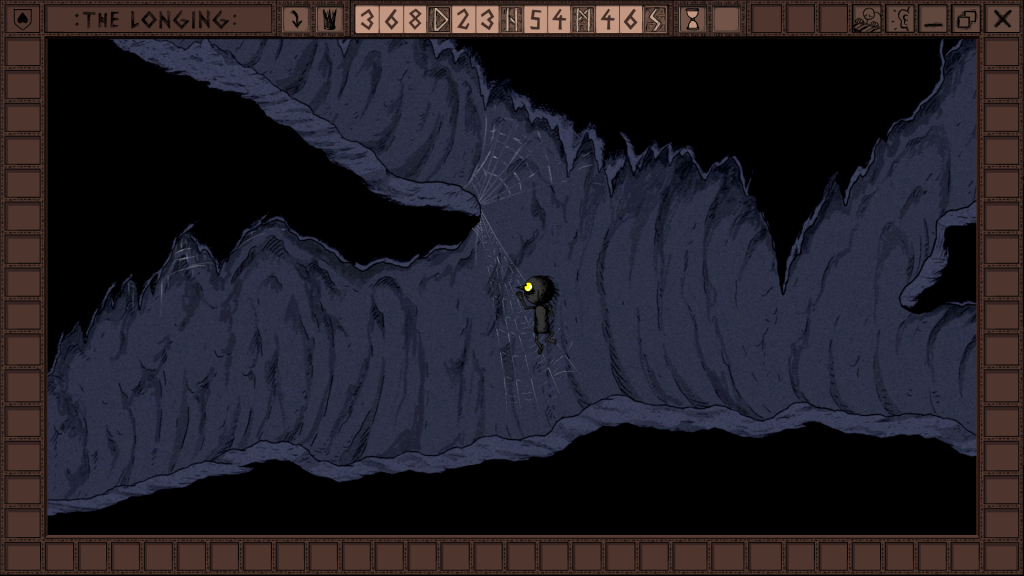 I would only recommend it to those who are open to novelty and change and aren't afraid to try something new, as it doesn't lend itself to a hasty or superficial approach to video games.
But, to answer the question I posed at the outset, is The Longing truly the longest video game ever made? For a few simple reasons, my answer to this question will never be accurate! As previously stated, the line between fantasy and reality has become increasingly hazy. So it doesn't matter how many hours you play in The Longing per day, or which or how many tasks you complete, because the passage of time in the game takes into account some important factors, such as your current and real life.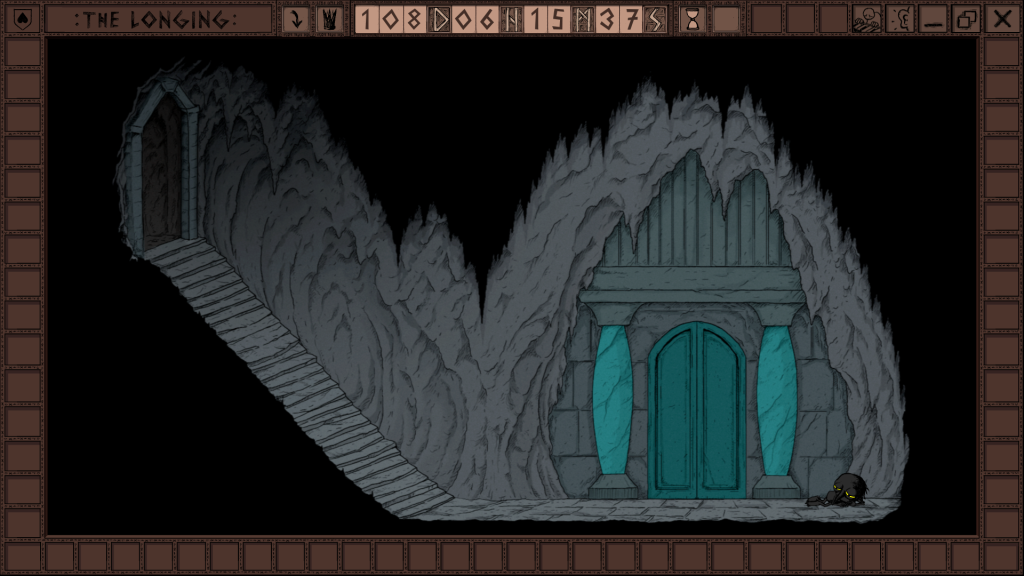 And who knows? Perhaps a team of developers is currently working on a video game even longer than The Longing. What I can assure you is that this will undoubtedly be one of the most memorable gaming experiences you will ever have. If you don't believe me, just try it.
While you wait for my final verdict, I will continue on with this adventure and return here once the review is published. Please stay tuned so you don't miss out!