12

min read
We tried out the Planet of Lana demo and were immediately enchanted. In this article, we'll share our first impressions and expectations for Wishfully's debut video game, which will be released in Spring 2023.
After finishing the Planet of Lana demo, my only desire was to keep playing. And I'm not going to lie: I had to replay it a few times before I could fully appreciate the charm that this video game has to offer.
I apologize for taking so long, but I needed time to explore the world of Novo and provide an overall analysis of the demo. But let's go step by step!
Developed by Wishfully and published by Thunderful Games, the game will be available in Spring 2023 for PC, Xbox One, and Xbox Series X/S.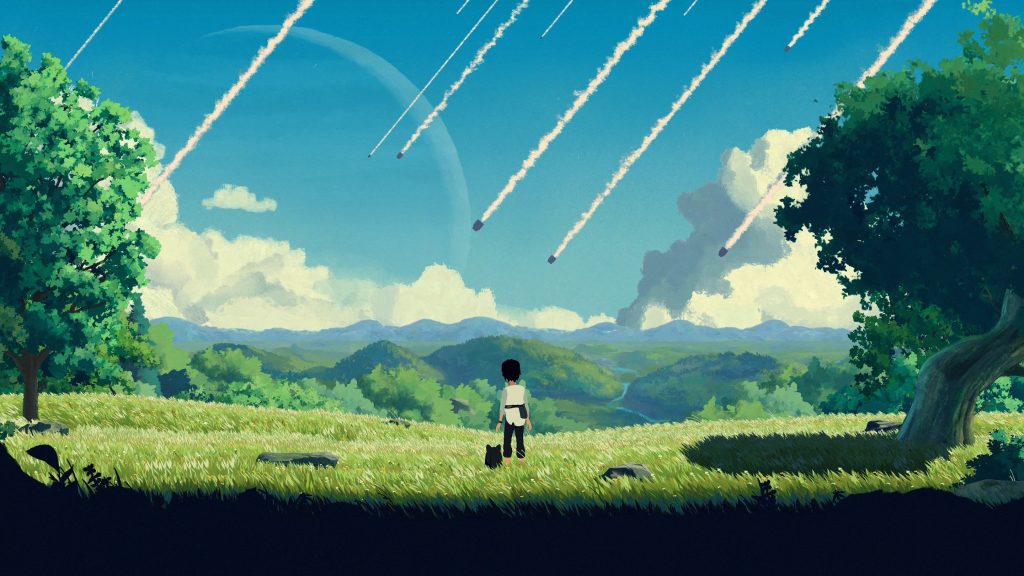 Planet of Lana is a charming sci-fi cinematic adventure with sumptuous art direction and vibrant colors. An intimate and atmospheric journey with a delightful and unique story about friendship.
The demo received an overwhelming positive response at the Steam Next Fest. Currently, the game has over 300,000 wishlists on Steam. Wishfully also announced that the demo will be available to everyone on the game's Steam page until the release date. So, take your time and play it because it truly deserves it.
But let's get a little more specific. In this article, I'll talk about my first impressions of the demo as well as my overall expectations for the release. Follow me!
An Off-Earth Odyssey
First, I'd like to make a premise. I personally tested the demo on PC first, then on Steam Deck. Both platforms displayed excellent animation fluidity and attention to detail, as well as excellent frame rate stability.
So, if you're wondering if you should play it on the Valve console while away from home, the answer is yes. And the compatibility with Steam Deck is perfect.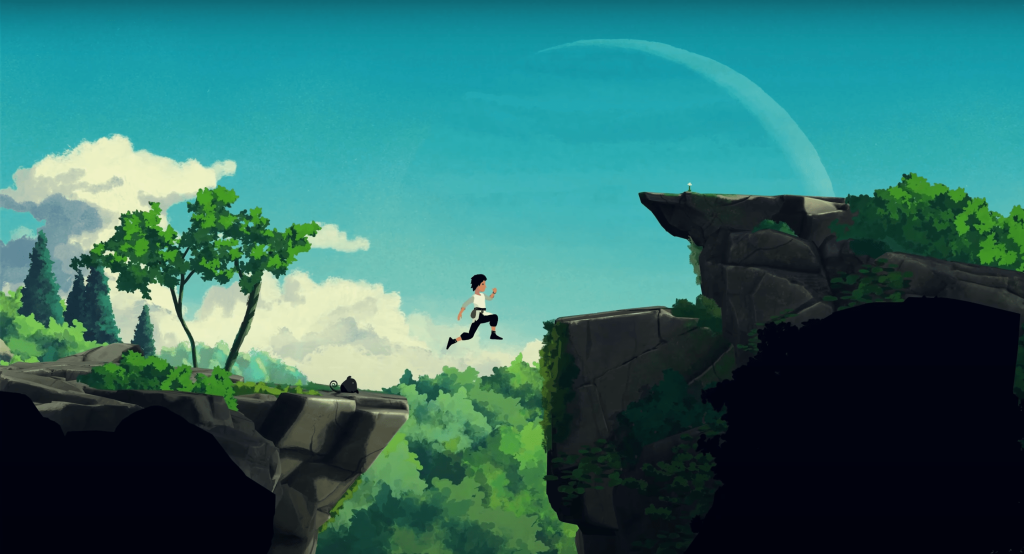 The demo will not answer all of our storytelling-related questions. However, there are a few details that haven't escaped my notice and that I'd like to explore. So, let's see if we can deduce a few more plot details from the developers' words.
"A planet that used to be a place of undisturbed balance between human, nature and animal has now become something else entirely. The disharmony that had been in the making for hundreds of years has finally arrived in the form of a faceless army. But this is not a story about war. This is a story about a vibrant, beautiful planet – and the journey to keep it that way."
The relationship between nature, animals, and humans will be one of the story's central themes. However, I believe that Planet of Lana reaches its apex in the contrast between balance and disharmony. It's a relationship that's reflected in Wishfully's stunning video game aesthetic, which serves both a deep symbolic meaning and a narrative purpose.
Planet of Lana is the story of the magnificent planet of Novo, a tale about nature's vastness, and an evocative and fascinating journey. It is the omen of a ruthless and faceless army threatening to subjugate all life forms. But it's also the story of Lana and Mui's extraordinary friendship.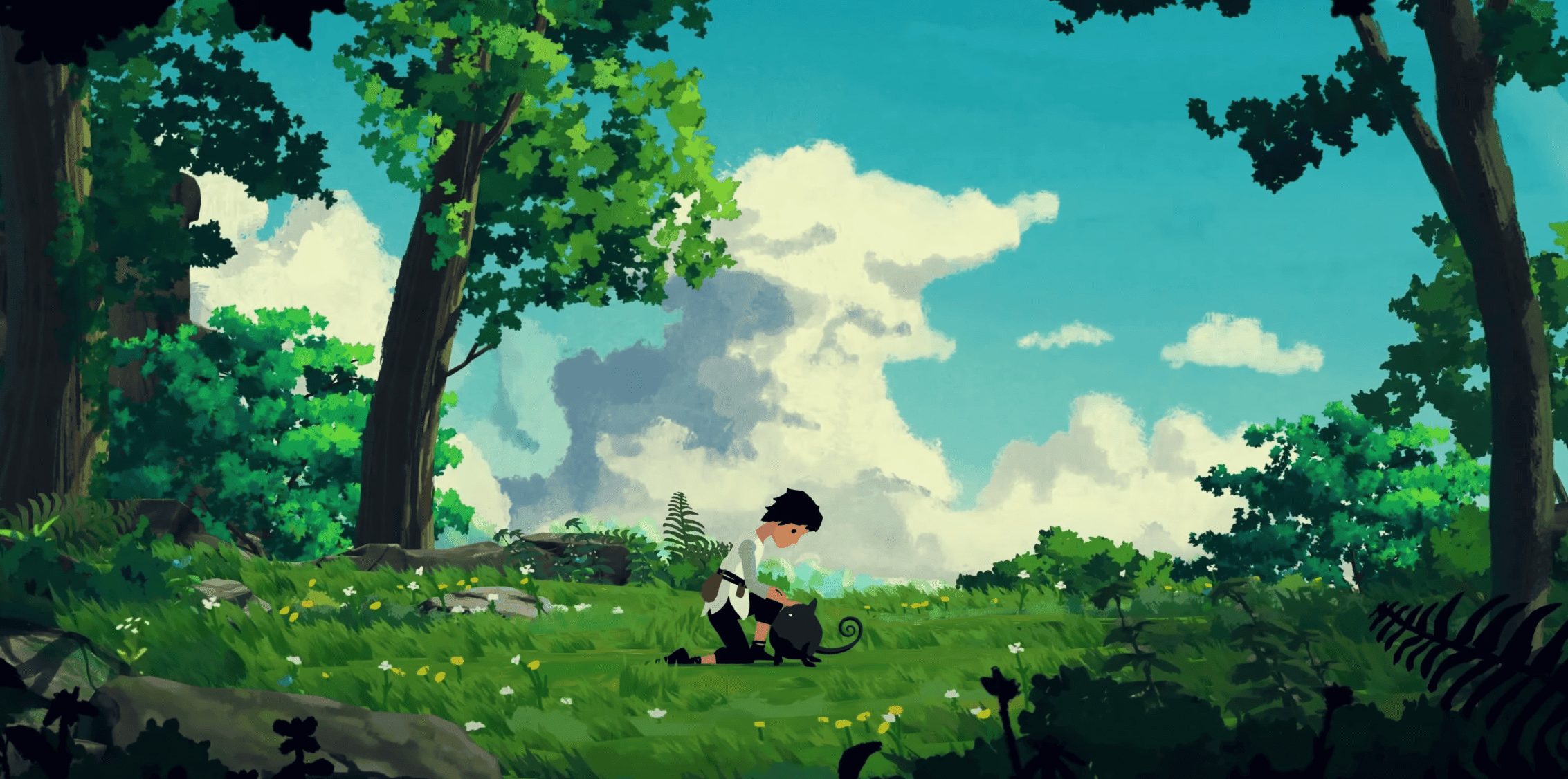 Planet of Lana is much more than a visually stunning experience or an action-packed story-driven video game. It's a vibrant journey brimming with emotions, pathos, and passion. The atmosphere that surrounds you is almost magical, enveloping you in every detail. The air you breathe is harmonious, familiar, and emphasizes the value of bonds.
In the world of Novo, the contrast between the first and second parts of the demo represents an intriguing dualism. It's almost as if the developers wanted to warn us that nature isn't the only main character in Planet of Lana. Many dangers lurk in the shadows.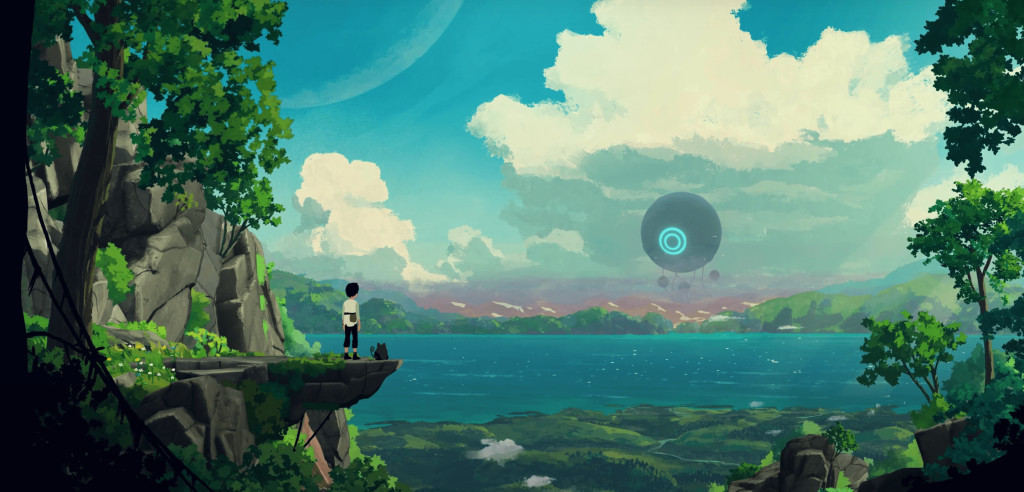 The demo's narrative structure is compelling, with a powerful ascending climax of emotions and feelings. I would have liked to play for another two or three hours, but that'll have to wait until the full release.
Love at First Sight
The demo's most impressive details and features were Wishfully's art design, style, and beautiful hand-drawn scenarios.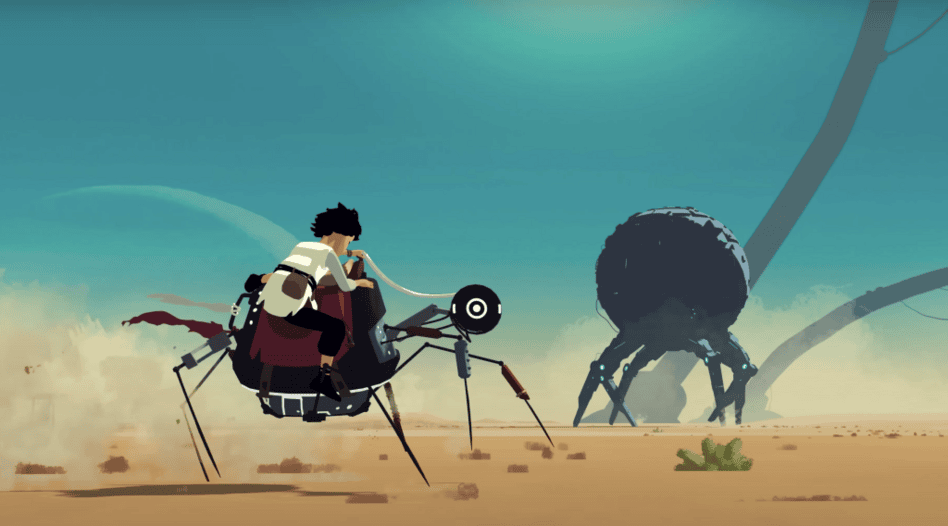 To begin, Planet of Lana does not require a narrative voice to illustrate events or describe the atmosphere. Everything is flawless, atmospheric, and brilliant. Lana and Mui speak in an unknown language, most likely Novo's.
The most intriguing aspect is that, despite their very different backgrounds, the two protagonists completely understand each other. Lana's mimicry and gestures frequently dictate how they interact. There's a lot of collusion and cooperation going on between the two friends.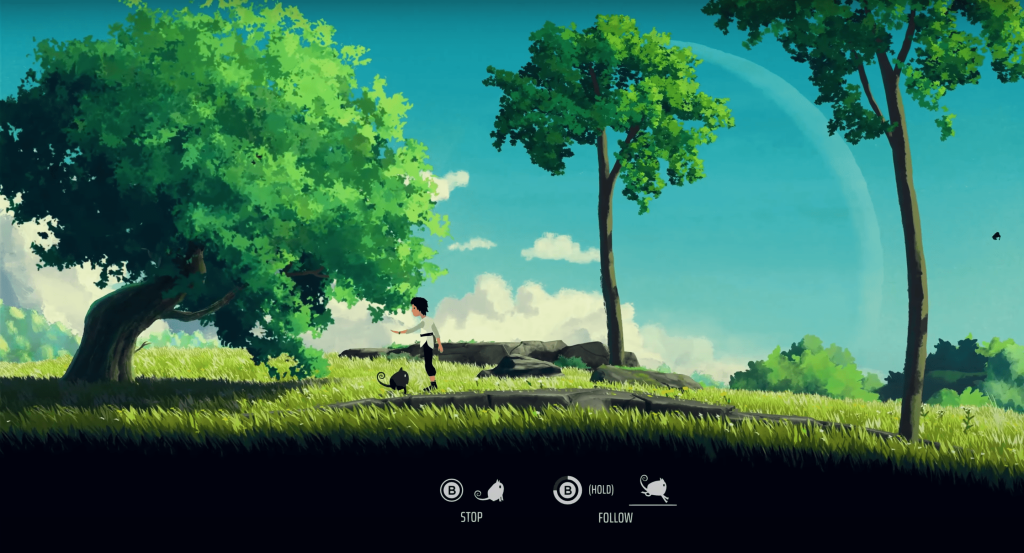 The use of color palette is also very interesting, adding dynamism and life to our field of vision by displaying an interesting contrast between the settings. Some scenarios provide a truly breathtaking panorama!
The previously mentioned dualism creates a strong chromatic and atmospheric contrast between the scenarios, giving some a sense of peace, familiarity, and comfort and others a sense of melancholy, sadness, and disorientation.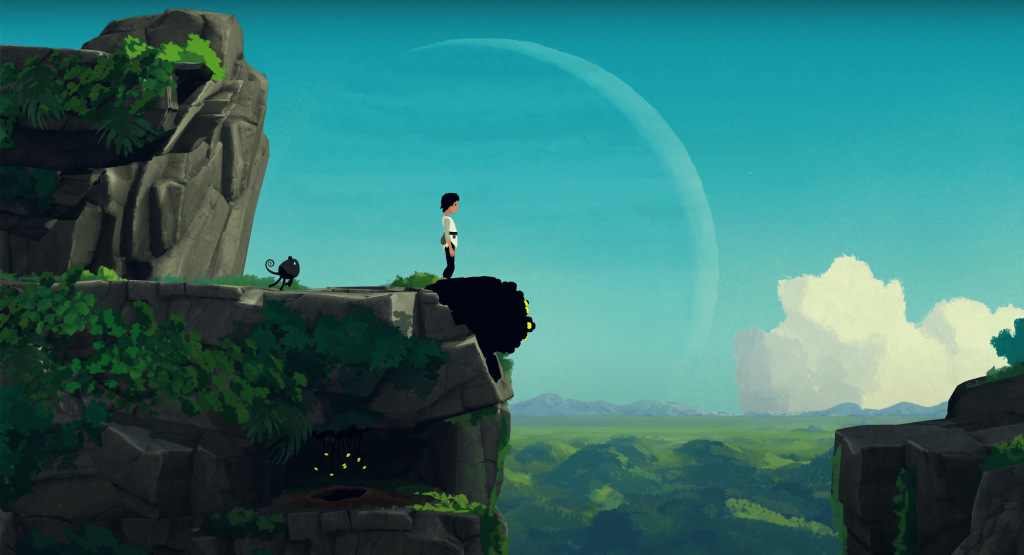 What video games inspired Planet of Lana? What influenced the team's art and game design decisions the most?
Adam Stjärnljus, Wishfully's Creative Director and Lead Game Designer, has never hidden the sources of inspiration for Planet of Lana's development.
The first is Another World (Out of this World in the United States), which cannot be overlooked when discussing the game world, atmosphere, and style. It's the action-adventure platforming video game designed by Eric Chahi for Delphine Software International and released in 1991.
Playdead's Limbo and Inside are important references for game design and style. Inside, in particular, served as a major inspiration for Planet of Lana's gameplay, particularly the dynamic structure of the puzzles, rather than for atmosphere or style.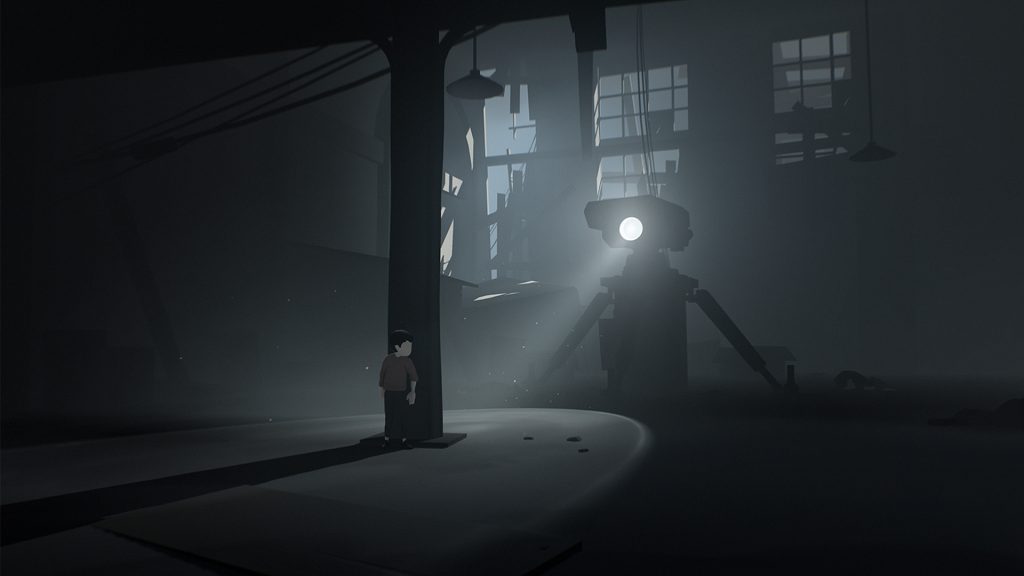 Planet of Lana does not, in any way, inherit the atmospheric horror-style and disturbing landscapes of Limbo or Inside. The Playdead influence has a greater impact on gameplay and platforming.
Also, we're talking about entirely different worlds and atmospheres, each with its own narrative implications and identities.
Last but not least, there's Studio Ghibli's Spirited Away. A vital source of inspiration for shades, colors, and atmospheres.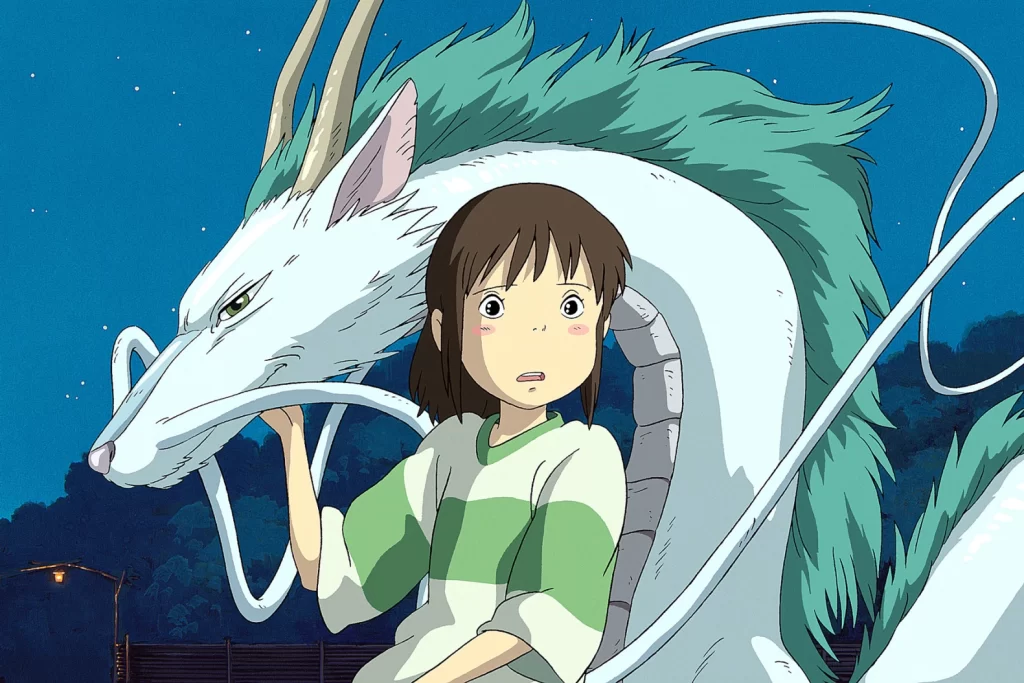 Take a look at what Adam Stjärnljus had to say about Spirited Away: "That's been kind of like a guiding star from the beginning in terms of tonality with this serious, emotional story, but [also] still, like, a fun quirkiness to it, and really this sense of exploring another world, which we really want."
Other titles mentioned by Planet of Lana's Creative Director include the Oddworld series and Flashback, which have left an indelible mark on his life as a player and developer.
But there's still something missing, which I haven't mentioned before. The Planet of Lana soundtrack was composed by Takeshi Furukawa, an extraordinary artist and composer. From Star Trek: Enterprise and Star Wars: Clone Wars to Cannes Lions-winning global campaigns for Mercedes-Benz, Sony, and other major brands, Furukawa's music is well-known in the video game industry.
How could we forget his breathtaking and moving score for The Last Guardian?
Furukawa's notes seemed ideal to Adam Stjärnljus and Klas Eriksson for the Planet of Lana music. Who else but Furukawa could create this sound contrast between the solitude's melancholy and the harmony of Novo's vegetation?
In the following section, we will look more closely at some of the demo's technical aspects.
This is not a Story about War
Planet of Lana's gameplay works like a side-scroller action adventure game, with simple and easy-to-learn game mechanics.
More specifically, the game is a story-driven adventure with a solid platforming component and an intriguing variety of puzzles.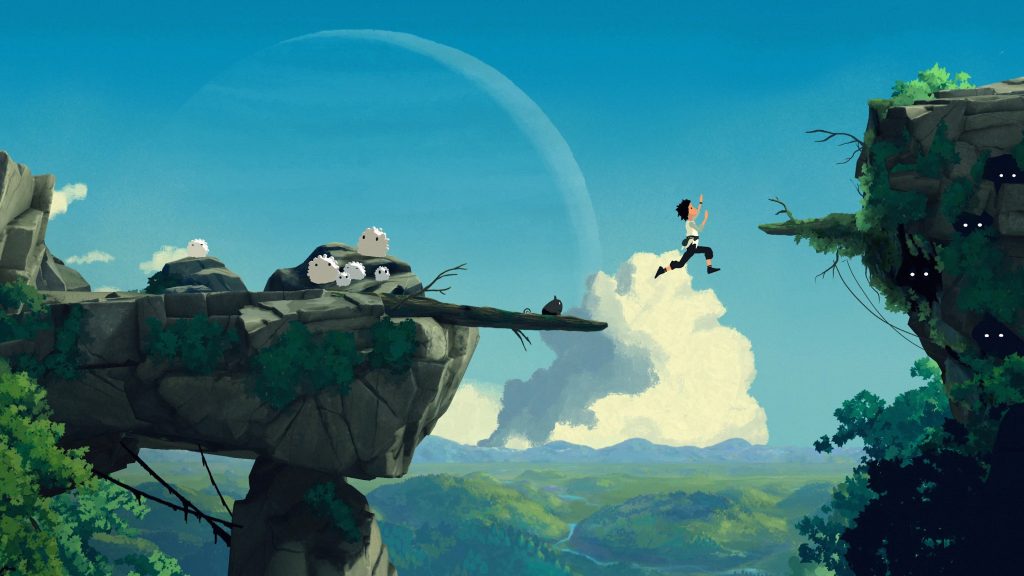 As said before, Lana's cooperation and relationship with Mui (a friendly cat-like space animal) will be a central theme not only for narrative reasons, but also to reveal the exploratory component through ongoing interactions between the two protagonists.
Novo is a planet devastated by a truly unusual apocalypse that wiped out all forms of life while preserving nature's beauty and charming vegetation. The trees, nature, and atmospheres, appear to be immune to Novo's depopulation.
To be honest, the planet is not entirely devoid of life forms or threats. The demo will feature sentry-robots from the Faceless Army, a mysterious troop of invading assassin robots.
Facing them is difficult, as we can only avoid them through stealth. They are quick, efficient, and have an uncanny killer instinct. Hide in the bushes and secure Mui as soon as you notice the color of their interface changing. Each color represents a different state of alert:
Blue: You're safe, for now.
Yellow: Hide, the sentry is on your tail.
Red: Run, run, run!
Purple: This is suspicious. But, for now, I'm not sure what it means.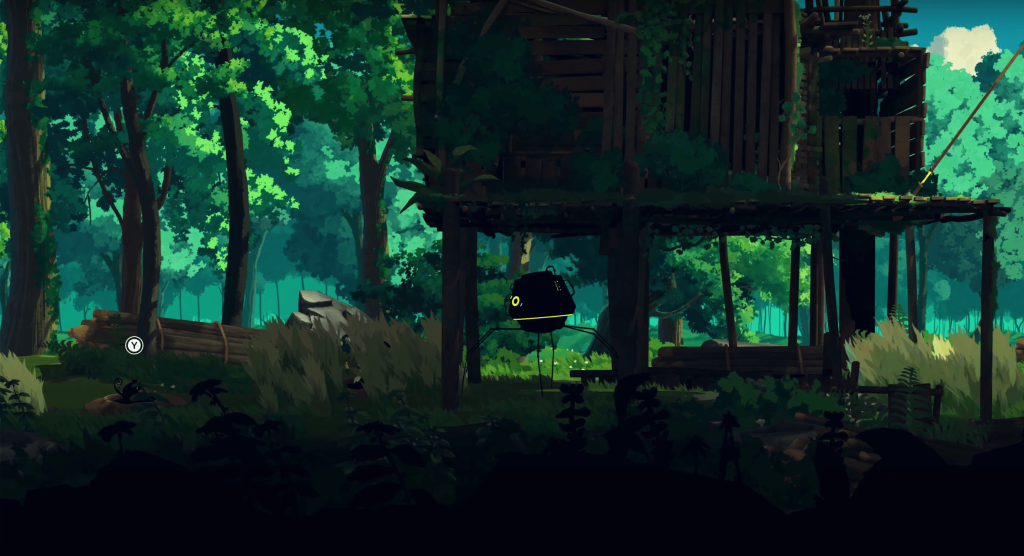 The AI of the robots is performing and fluid, so we must be very careful not to raise suspicion or get caught.
As you may have noticed, the title of this paragraph is unusual. This sentence, reported directly by the developers, is extremely helpful in understanding Lana's story as well as the nature of the gameplay.
Lana will have no way to fight and no weapons with which to defend herself. Her only weapons are her intelligence and her ability to adapt to the unexpected. She can use environmental elements to eliminate sentries and clear her path by collaborating with her companion. These are the distinguishing features that show her power, that her mind is superior to an AI's.
War does not belong on this planet, nor does it belong to Lana.
The Faceless Army, however, will not be the demo's only "enemy." Lana will have to look after herself while also monitoring Mui's health. There are some rocks that hide tentacled creatures. These rocks can be used as a platforming tool. But be careful; if you don't, the creature will capture and devour Mui, who will become its next meal.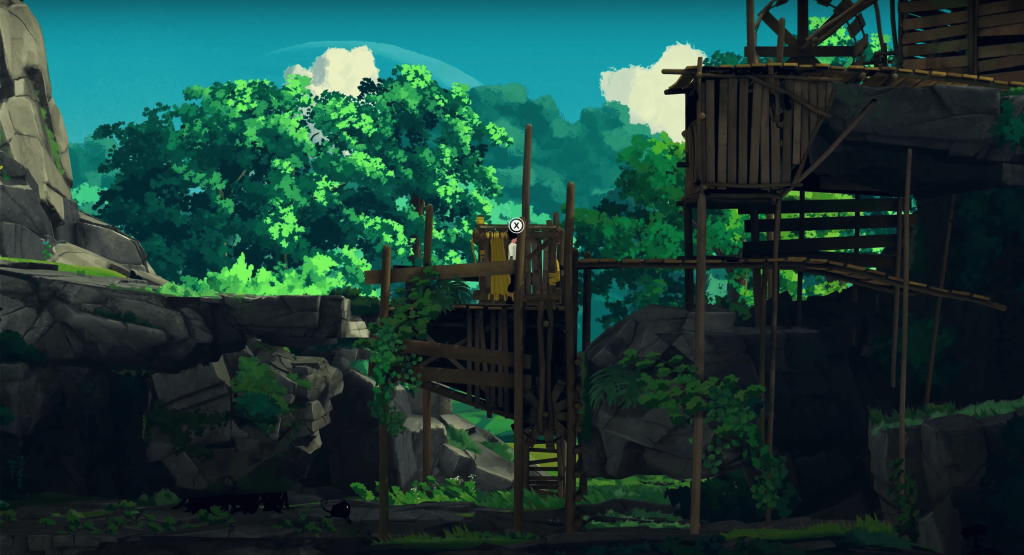 Lana's abilities allow her to direct her companion to follow her, to stop and wait, to show him a point to reach, and even to solve some puzzles. Mui also appears to be connected to an unknown power, which I'm sure we'll learn more about on Day One.
The puzzles are dynamic and well-done, challenging at the right points while remaining approachable to all. To be honest, a few puzzles were a little more difficult than others, but nothing was impossible or inaccessible. It's all about figuring out how to get the two best friends to collaborate.
The tutorials are informative, helpful, and efficient, allowing even inexperienced players to grasp the game mechanics. The controls are simple, responsive, and have never caused me any problems.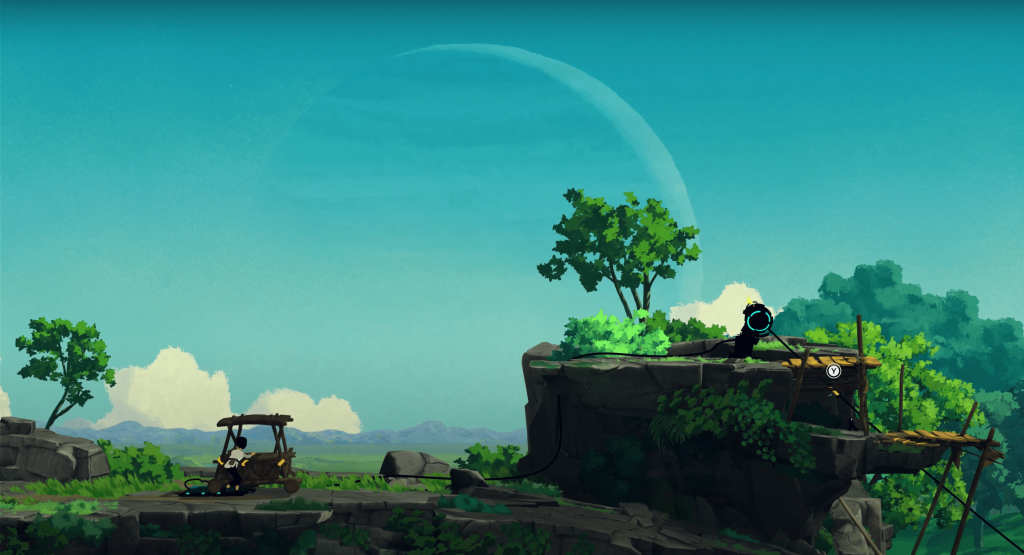 You'll die a lot of times against the Faceless Army troops, but don't worry. Checkpoints are strategically placed throughout the demo. Wishfully designed Planet of Lana to be a relaxing experience rather than a hardcore beat video game. However, evading the sentinels will not be as easy as it appears. Take care!
I anticipate some enhancements to companion controls and movement in the game world. His responses to Lana's commands aren't always smooth and accurate. Nothing that detracts from the experience, but improving Lana and Mui's interaction would be a significant step forward!
If the full release lives up to the demo's standards, a small masterpiece is to be expected, especially for fans of the genre.
A Heavenly Oasis… and an Apocalyptic Threat
But what about Planet of Lana? So, what's my overall impression of the demo?
The demo is an excellent preview of the game, presenting itself as a product with meticulous attention to detail and refined on the artistic component, which is exactly what I had hoped for.
Every detail, every element of Planet of Lana oozes love, emotion, and positive vibes. Every component is in the right place and at the right time.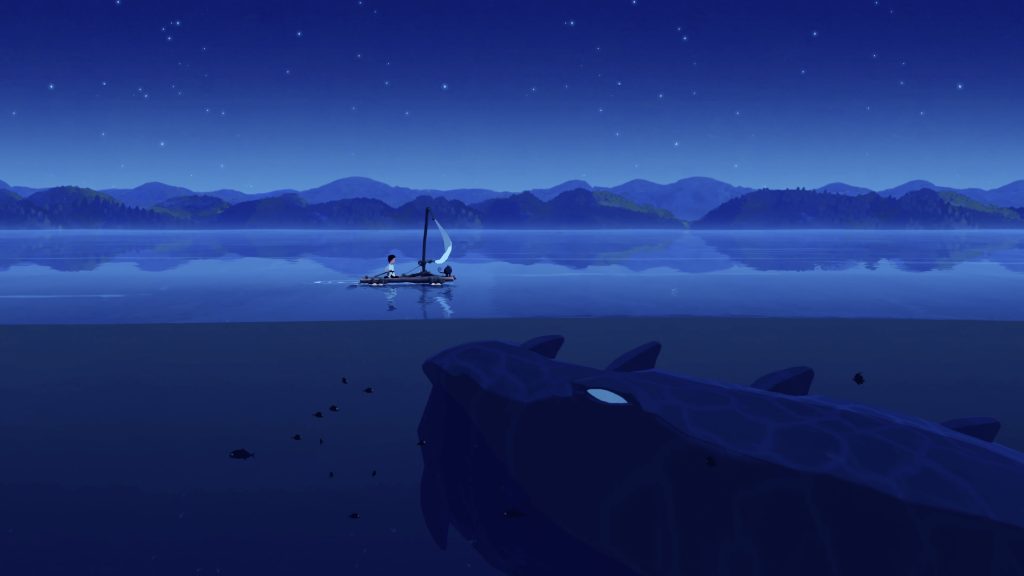 And we already know that the outstanding art design work will not be limited to the demo's lush vegetation. There will be vast deserts to cross on mechanical steeds, seas to navigate, and magnificent creatures to encounter or avoid.
In this regard, keep in mind that Mui hates water and hates getting his thick fur wet, so you'll have to find other ways to get him through it. This will require new game and level design solutions, which have thus far proven to be lavish and challenging.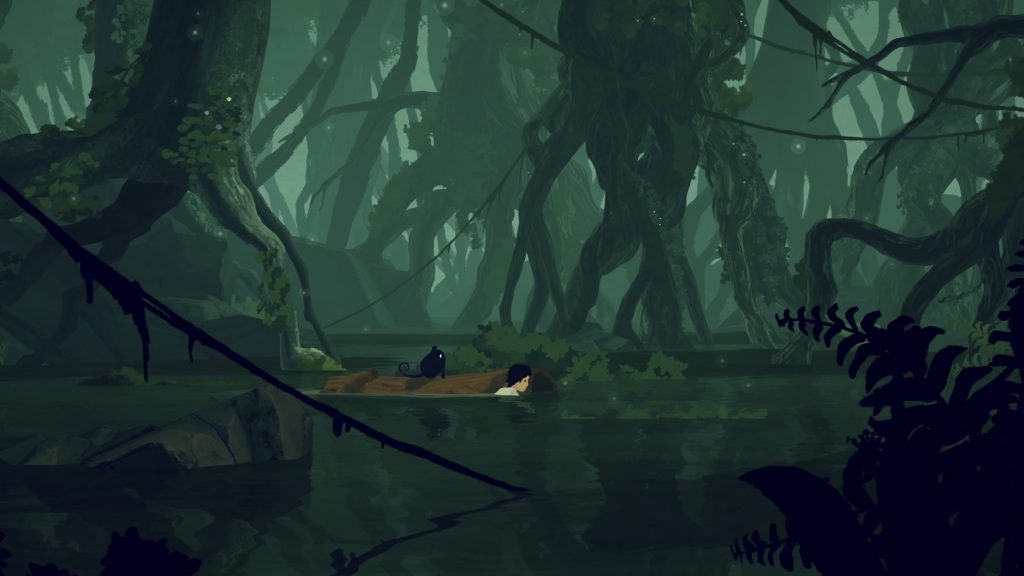 Lana and Mui's in-game animations have all been very responsive and fluid, so I expect the same level of care and performance for the full release.
Of course, each new area in Novo will have its own set of environmental obstacles, distinct features, and and new ways to hide from sentries and destroy them with props such as log piles or metal objects.
I'm confident that platforming and puzzles will evolve primarily in response to the environmental component. In the desert, for example, we see Mui climbing a strange and harmless mechanical robot as an escape route from the sentry.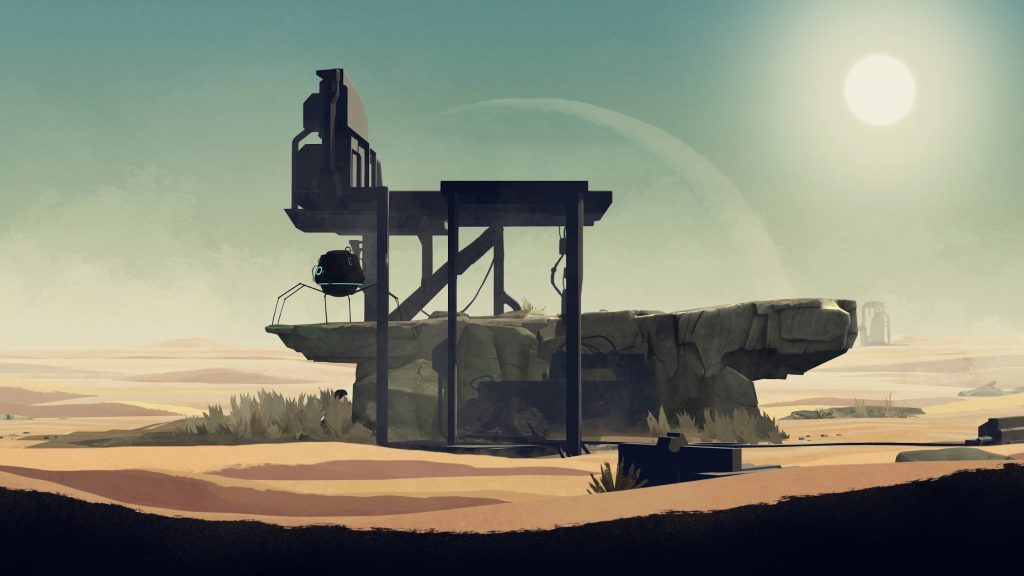 It's also no coincidence that the game will be published by Thunderful Games, a Swedish publisher of indie video game originals such as Cursed to Golf, Fe, and Lost in Random, to name a few.
Planet of Lana is coming in Spring 2023 for PC, Xbox One, Xbox Series X/S, and launches Day One on Game Pass.
Wishfully has yet to announce an official release date, but rest assured. We'll know more soon. In the meantime, you can play the demo on Steam or follow us to stay up to date on our latest Planet of Lana news.
Thank you for your time, see you on Novo.