Some months ago, we presented our interview with Chaos Systematic about their new project: NEBULA, the 2d colony management game that everybody is waiting for. But how went the kickstarter? Let's find out!
We definitely have some good news about kickstarter: they collect about 84,288€ with 1955 backers!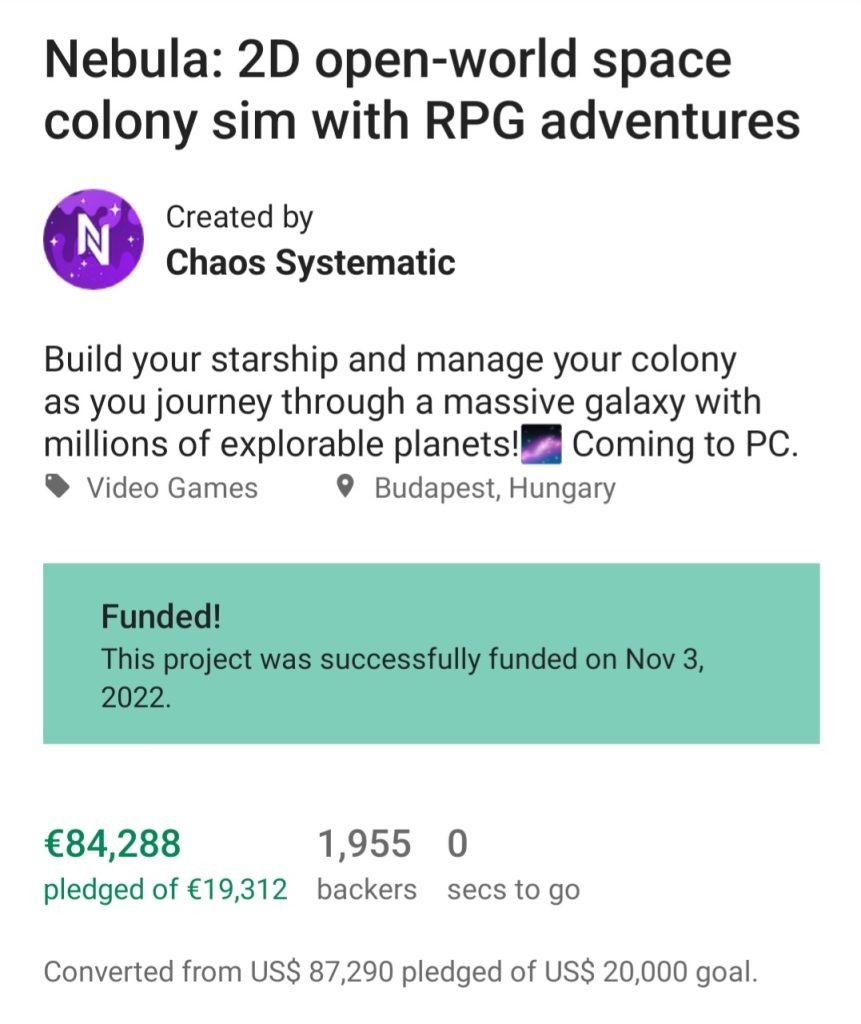 The Kickstarter
They created a successful kickstarter with different funny options to choose from.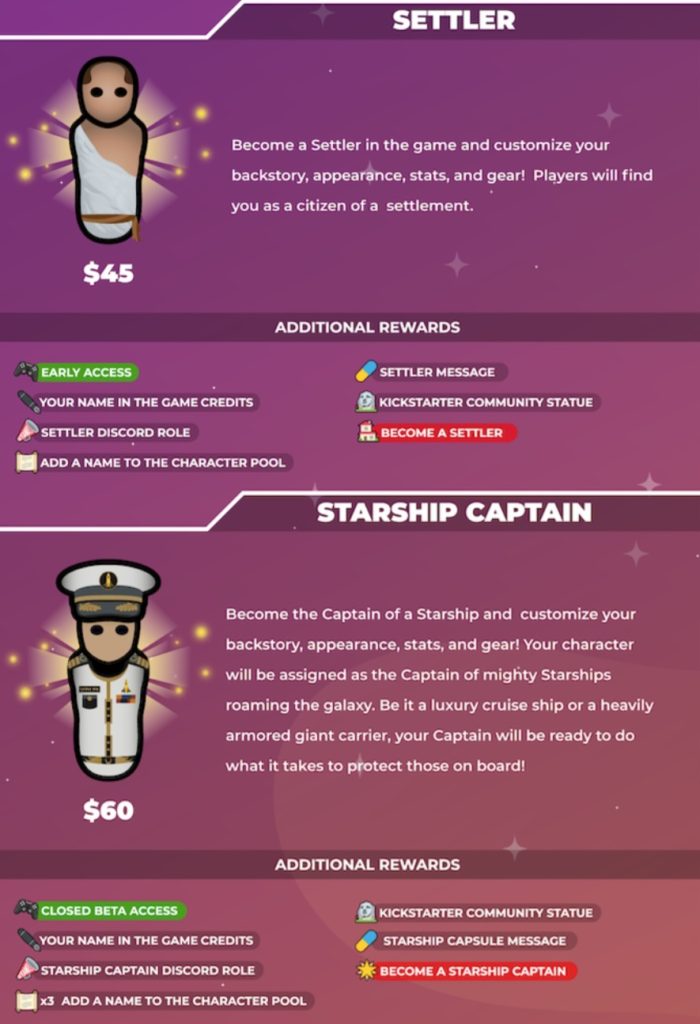 They actually give you the opportunity to be part of the game with a lot of different rewards.
You could choose to give your name to a casual character or a specific one, like a legendary warrior or a settlement leader.
Don't let the cover fool you
For the skeptics who saw it as a Rimworld or Dwarf Fortress remake, they really made the point with this video explanation.
And.. what now?
The kickstarter is now over, but if you are a baker, you can still have the chance to grow your impact inside the game or get the closed beta after completing the form sent by e-mail.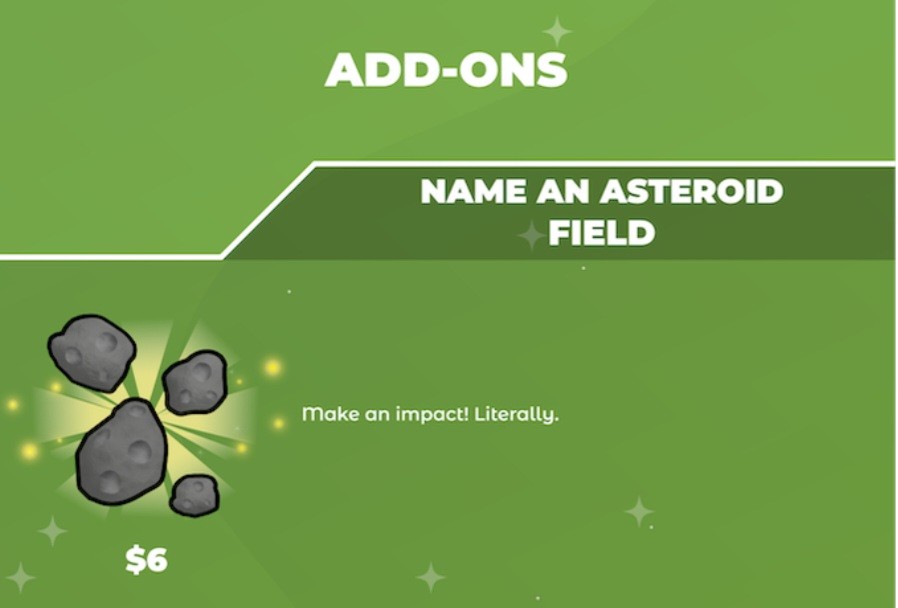 If you missed the kickstarter campaign, you can still go to their website, and choose between two options: Starship Engineer, which gives you the Early Access, or Starship Vip, to get the Closed Beta Access.
For everyone who chose the closed beta, that will give you access to the game in December 2023.
For all the others in possession of early access, Nebula will be available in March 2024.
In the meantime, you can add Nebula to your Wishlist on Steam and join Discord server for being part of a new rising community.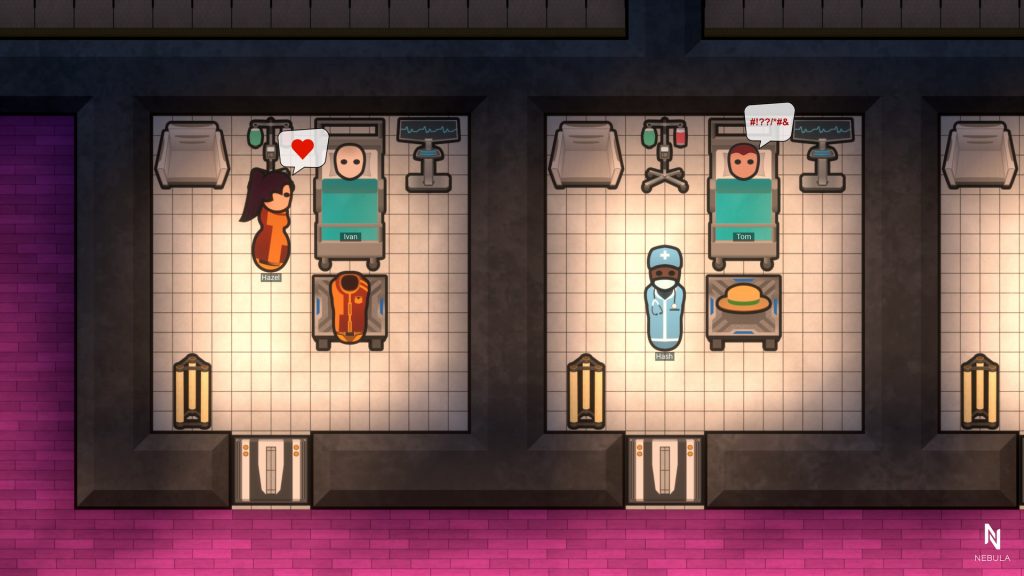 Now we just have to wait and say good luck to Chaos Systematic; they are working to create one of what may be one of the best colony management of the future.