Master the ancient art of ink, summon armies of bizarre and unusual creatures, and become the Academy's most illustrious and powerful Inkulinati.
Welcome, stranger! We are delighted to welcome you to the most prestigious academy ever founded. A magical place where art, history, and creativity are sublime and extraordinary arts that all of our students must master. Do you believe you have what it takes to join the Inkulinati Academy?
You will have to face difficult challenges, prove yourself by dueling with skilled students, and demonstrate your exceptional abilities. Ours is a well-known academy, but it is also well-hidden from prying eyes. This is our academy invite letter. Here, take it!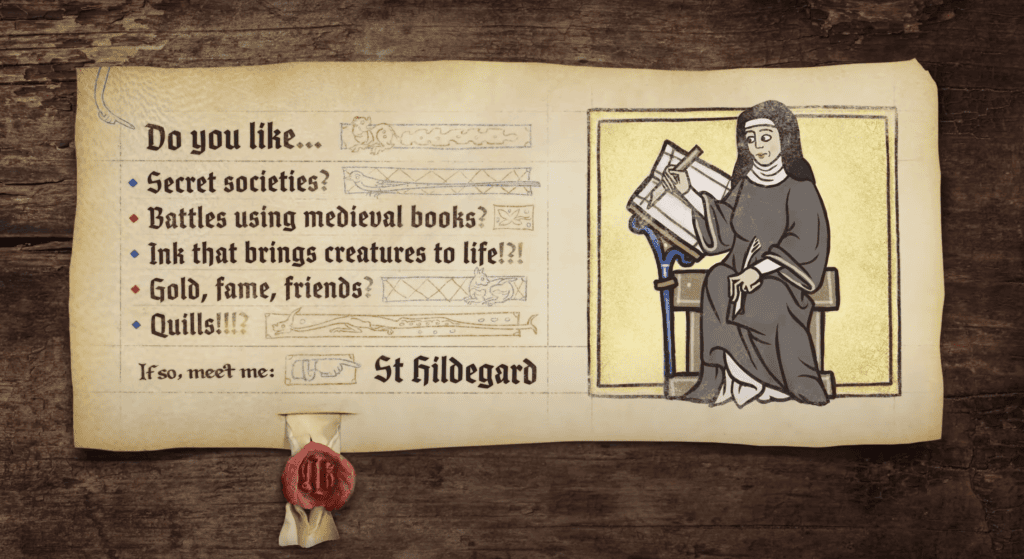 The world of Inkulinati will be brought to life by your imagination, genius, and the way you choose to use ink to display your wonderful living works of art. The project was created by Yaza Games, a team of independent developers who are decidedly creative in their ideas and very inspired from an artistic and playful standpoint.
Battles to the death will take place between the pages of an ancient medieval manuscript. Do you want to be remembered as one of the Academy's most talented students? Summon hundreds of ferocious war rabbits, masterfully marshal your troops, and annihilate your opponent.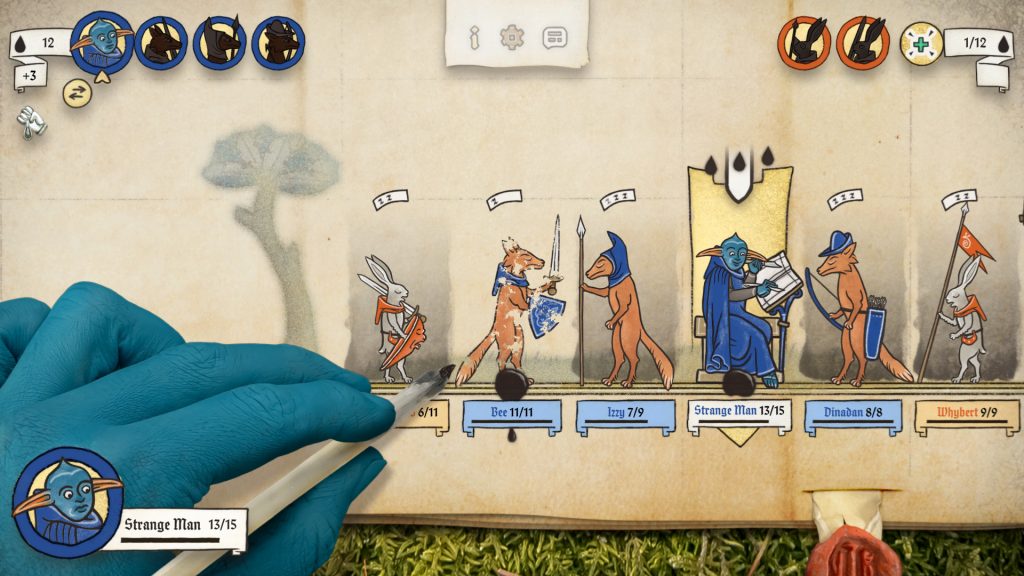 On January 31, 2023, Inkulinati will be available in early access on PC, Xbox One, Xbox Series X|S, and as part of the Xbox Game Pass subscription. According to the developers, once all future content is available, including an intriguing multiplayer mode and a slew of other exciting new features, the game will also be available for the Nintendo Switch.
As a true fan of medieval art and history, I strongly advise you to read this article from beginning to end. I'll go over important details, the main features of Inkulinati, and everything else you should know before you play it. Don't pass up this enticing opportunity!
The Kickstarter Campaign
A sensational crowdsourcing campaign! In these terms, we can summarize Yaza Games' Kickstarter feedback. A commendable accomplishment for a team that has delighted hundreds of supporters since the beginning, gaining the support of a devoted community that fully appreciated the Inkulinati concept and the method by which the project was managed on this platform.
The Kickstarter Campaign received $73,329 from 2,349 backers out of a total of $20,000 minimum goal. This enabled the game's future release on the Nintendo Switch, as well as numerous artistic and playful additions.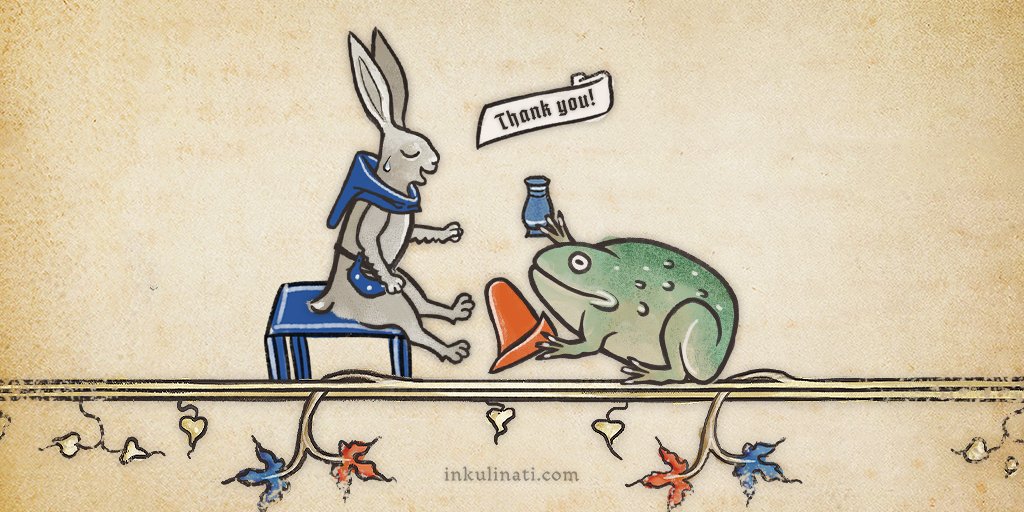 An impressive and extremely satisfying outcome for the development team, the result of direct, efficient, and ironic communication that was perfectly in sync with Inkulinati's magnificent style.
Backers were able to support the project by selecting from a variety of options, including a series of rewards that are as entertaining as they are brilliant! Among these are a unique medieval hood for your four-legged friend, an artbook (in digital or physical edition), and a fantastic t-shirt featuring a warrior rabbit.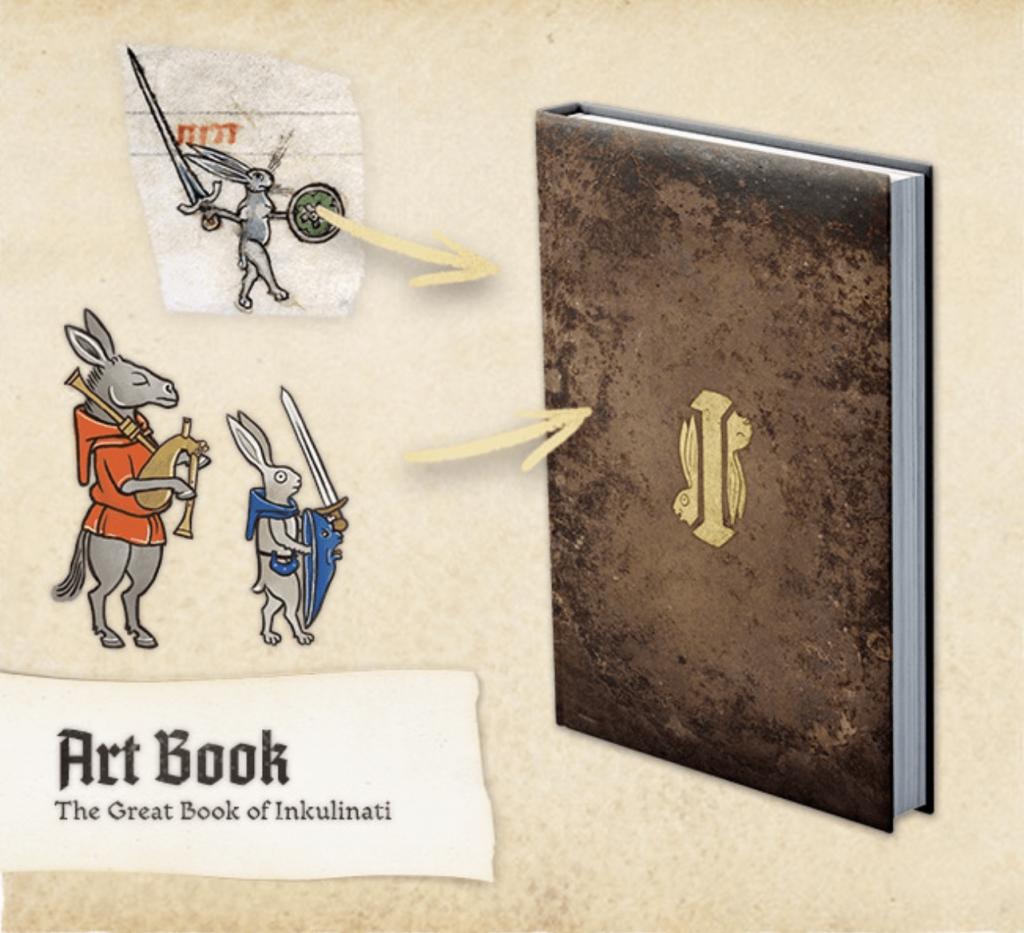 The developers also informed us that each hood was entirely handcrafted and can be worn by your dog based on specific circumference and length measurements. The fabric's construction material is obviously natural and breathable, such as cotton or linen. Isn't that just the cutest thing you've ever seen?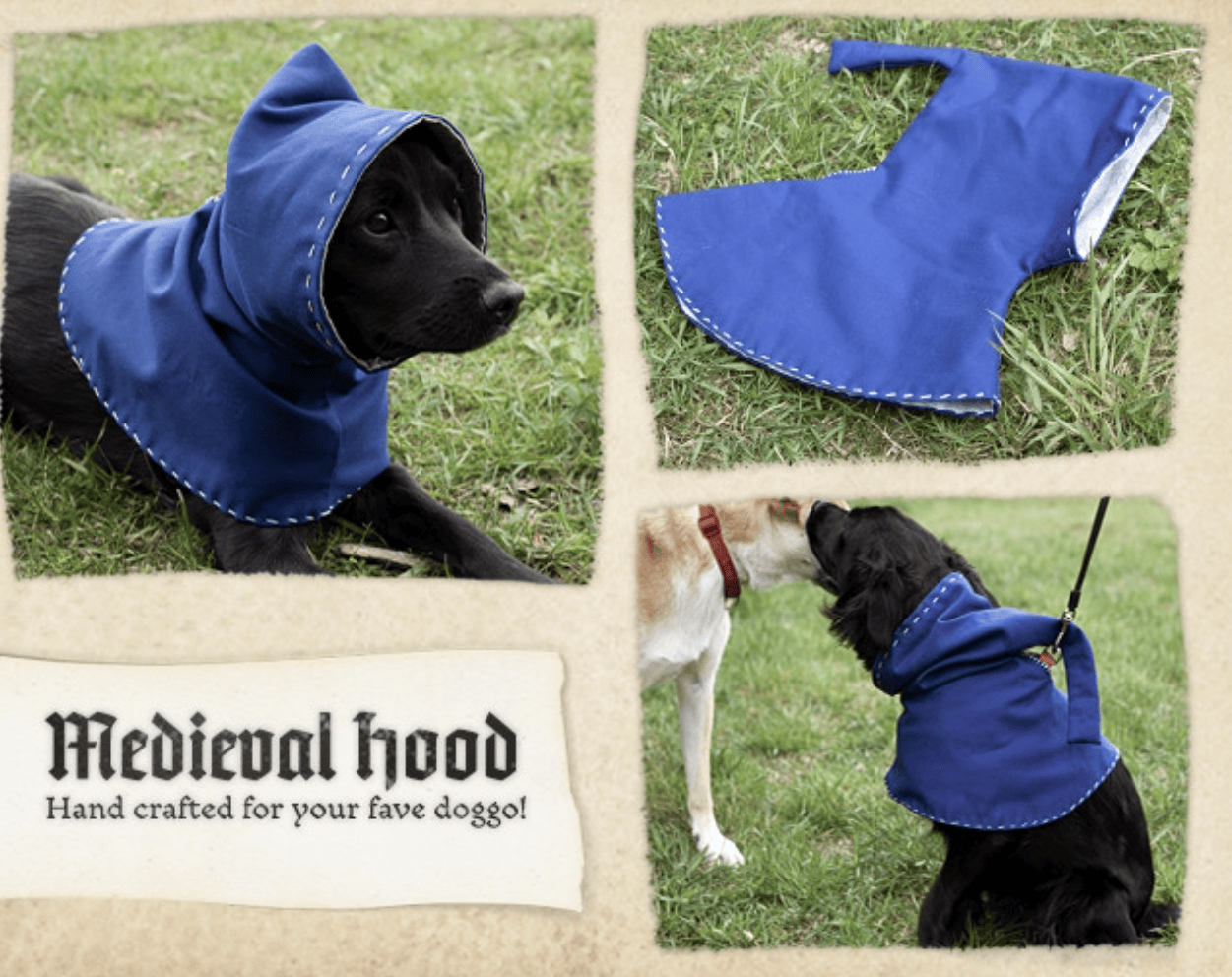 The crowdfunding campaign perfectly reflects the message that the developers wished to convey with their work, which perfectly blends style, creativity, art, and that fantastic sense of humour that makes this new production as fascinating as it is unique.
The Living Ink
Since its first official announcement, the title of the new Yaza Games project has immediately gained great relevance, arousing curiosity and interest, so much so that players have fantasized and are curious about the reasons why the developers have chosen a name as peculiar as perfect for their new game. The developers answered quickly in a special section dedicated to the team's most frequently asked questions.
Inkulinati is a clever combination of the words ink and Illuminati. A fascinating union with deep historical and cultural roots. A significant reference to the historic and secret Illuminati Academy, founded on May 1, 1776 in Bavaria as the only alternative to Freemasonry.
The Inkulinati Academy is a closed and secret society for a select few that bases its beliefs on the study and learning of Living Ink: a magical substance with unlimited powers capable of materializing and animating the grotesque creatures depicted in ancient medieval manuscripts. The duels are an opportunity to demonstrate one's abilities as a student, as well as a useful tool for comparing oneself to other students and learning from the most experienced and wise artists.
It is undeniable that medieval art and history have been significant inspirations for the development team, with a particular emphasis on European medieval history. In this regard, I invite you to watch this video in order to gain a better understanding of some historical findings concerning the Inkulinati Academy.
The narrative component introduces us to a new student. A newcomer attempting to carve his own path within the Academy through the noble expressive art of ink. Do you truly believe you have what it takes to handle all of this pressure and be worthy of the Inkulinati Academy?
The writings describe how the most powerful masters mastered the arcane power of living ink within the enigmatic walls of an ancient and prestigious academy, summoning powerful animated creatures and engaging in ruthless and interminable duels. These duels took place between the pages of ancient medieval manuscripts.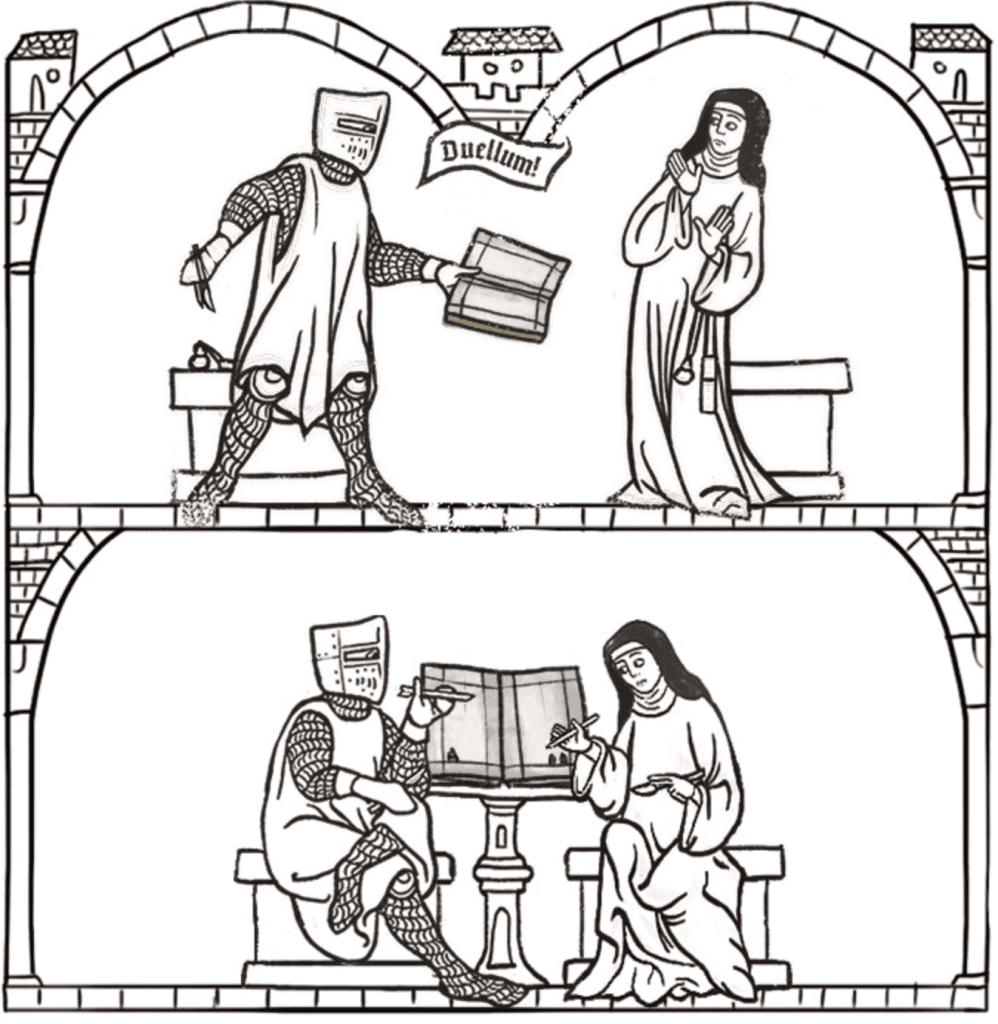 The narrative is an essential component of a well-coordinated and comprehensive development process that aims for a playful experience that does not leave a bad taste in the mouth with a weak or disappointing story. Players will be able to customize their character's appearance by selecting from a variety of options that are perfectly in keeping with medieval customs and traditions.
You will be able to choose your name as Inkulinati, your favorite color, the starting beasts that will comprise your army, the skills, and even the aesthetics and features of the hand with which you will be able to use the living ink and materialize your creatures on the battlefield.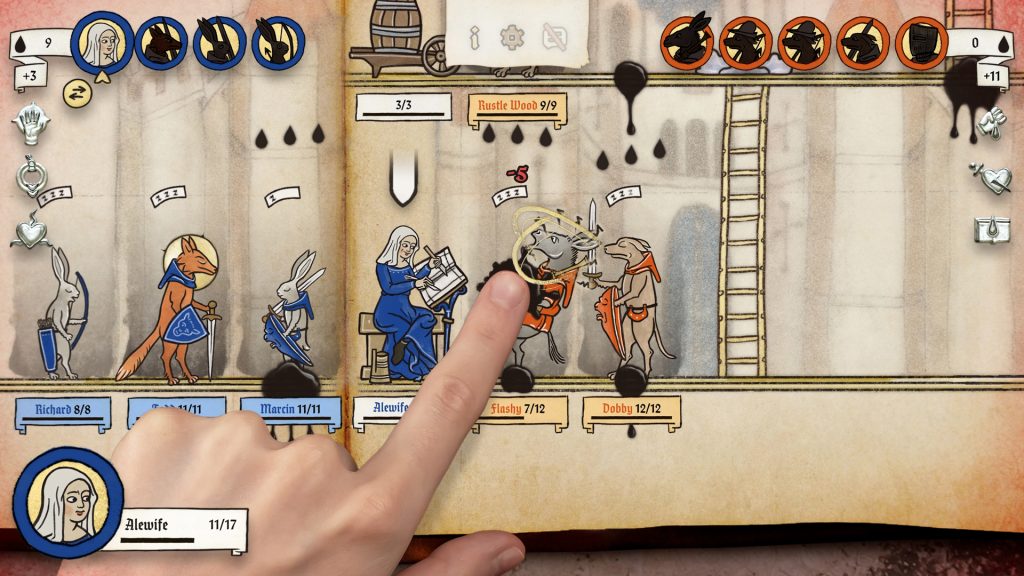 As a novice apprentice, you must hone your skills by challenging illustrious characters to duel, including the brilliant Dante Alighieri, the humble St. Francis, and even Death in the flesh. After defeating an Inkulinati Master, you'll be able to learn all of his secret techniques and combine them with the ones you already have. Follow the map objectives, defeat all the Ink Masters, and add your incredible feats to the manuscript!
The developers are keen to emphasize that what players will face will be a unique and artistic experience that no one has ever written or imagined before. The outcome of your battles will shape your adventure as well as how you use ink. All of this adds up to a breathtaking single-player campaign full of exciting duels, strange beasts to add to your army, and powerful Inkulinati Masters to defeat!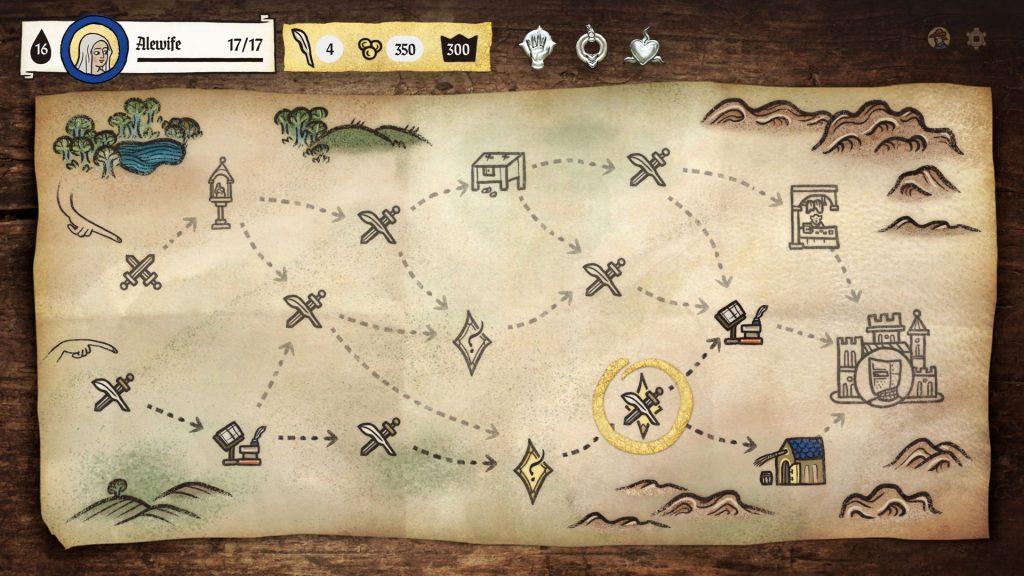 How to start playing Inkulinati?
"700 years in the making, finally these bizarre art pieces can come alive in a video game and show that medieval people also had their "memes" and that they laughed from the same silly things that we do today." Yaza Games chose this iconic and ironic key to introduce Inkulinati to the players.
A message that we must fully interpret and comprehend in order to grasp the essence of a production that relies on subtle and feeble sarcasm that blends with a truly creative and unique art design.
One of the game's most notable features will be its playful sector, which presents itself as an articulated and versatile component. The gameplay focuses on fierce battles between extravagant creatures manifested by the magical power of Living Ink.
The battles will take place between the pages of an ancient medieval manuscript, with the two challengers seated side by side, ready to fight with ink strokes. The duel will begin once the contestants have prepared their ink bottles and drawn themselves in the shape of Tiny-Inkulinati.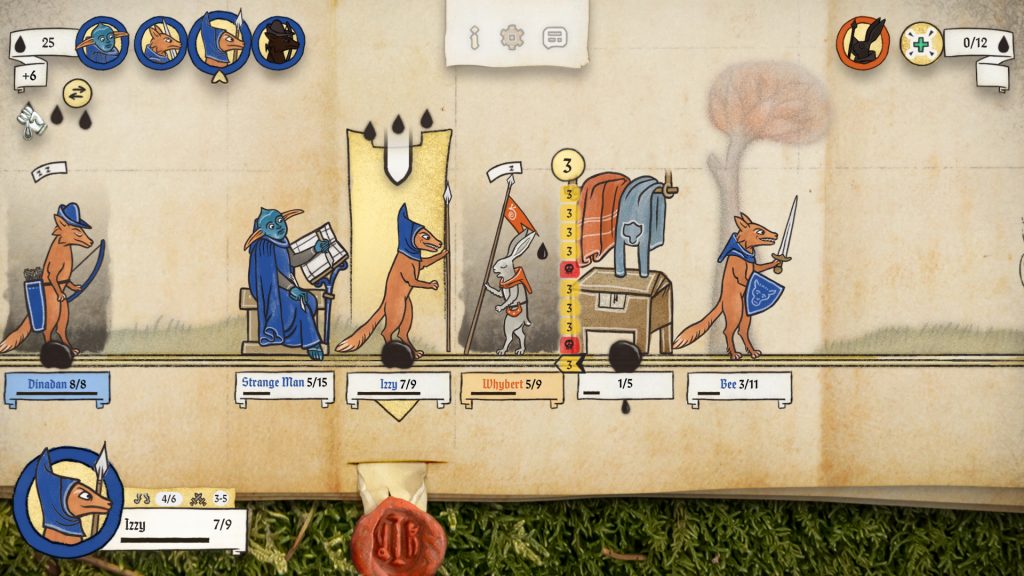 The next step is to ensure that you have strategically deployed the creatures you intend to use, taking advantage of their strengths. To win, you must destroy your opponent's Tiny-Inkulinati and defeat his troops. As a result, it will be necessary to plan a strategy, employ ingenuity, and exploit the weaknesses of the opponent's creatures. Make sure you begin the duel with what you believe to be the best combination of creatures at your disposal.
You will have a limited amount of ink at your disposal to summon your creatures. Certain actions will assist you in gaining more ink and turning the tide of battle in your favor. Choose from a slew of heinous beasts, including ferocious swordsman rabbits, dog archers, and vicious killer snails. As you progress through the main story, you'll discover new and powerful creatures to add to your army.
Use brilliant strategic tricks to brilliantly boost your army or thin the enemy ranks. To distract the enemy, master unique abilities like blessings, healings, attacking from behind, and even some nasty tactics like deafening trumpet farts or showing your creature's buttocks. Ensure victory, no matter how repulsive or unfair your actions are!

You may have the impression that the fights will be too easy, that no one will be able to stop you. Hitting your opponent from a distance is technically impossible in some cases, such as if you choose to field only poor swordsman rabbits against an elite of cat bishops or skilled dog archers. How are you going to beat them? Use your brain and plan a strategy!
Your power extends beyond the use of ink. As a skilled and powerful strategist, you will be able to bring about drastic consequences on the battlefield, such as a thunderous punch to kill enemy creatures.
Furthermore, the manuscript on which the duels will take place will be more than just a place of contention; it will be an extraordinary artifact that will record your heroic deeds, your miserable failures, or any other bizarre event that will occur on the battlefield. Each event will be accurately described in a procedural manner, so that future generations can appreciate your notable successes as well as your crushing failures!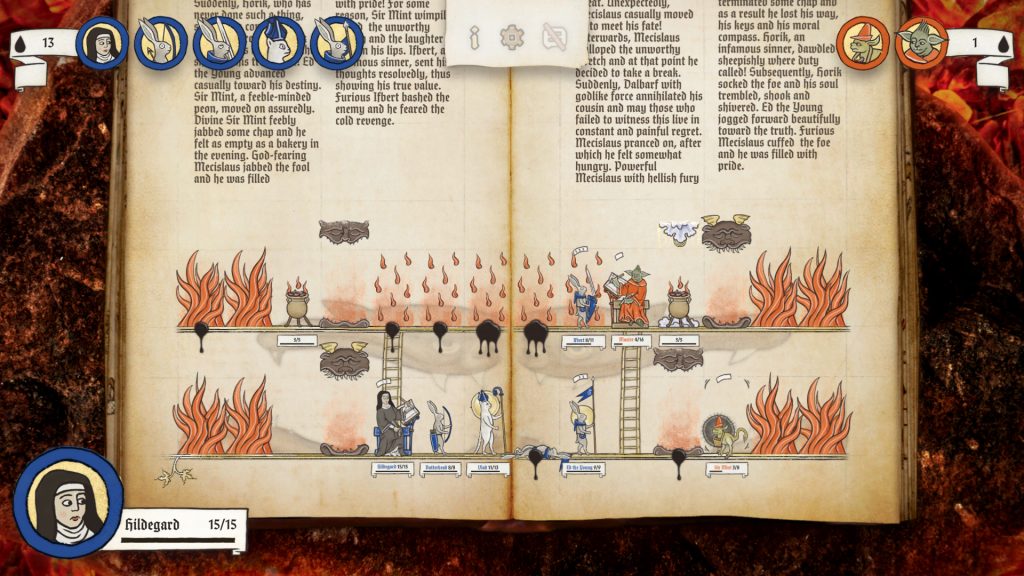 The battlefield will also play a role in the resolution of duels, with more or less severe consequences for both duelists. This is why you will never be certain whether you have won or whether you are at an advantage or disadvantage. The playing field will be littered with impassable obstacles, lethal traps, and ladders for your creatures to scale. You could be thrown into an apocalypse or witness the death of all your creatures at the hands of a dramatic fire. Keep your eyes peeled!
The extravagant and twisted art of Medieval Manuscripts
The influence of medieval art in history books is one of many examples of how much ancient history has inspired creative thinking and as a method of expressive language. This art is still alive and well in the twenty-first century, pulsing and indelible, and finally reinterpreted with great skill even in the video game world.
Previously, ancient medieval manuscripts were not only a source of knowledge and study, but also an ideal medium for artistic expression. Marginalia were annotations in the margins of books that need to help the reader understand the text or to provide interesting information about the document the reader was consulting.
These annotations varied depending on the context, taking the form of seemingly convoluted scribbles or small illustrations. The most notable feature is that they are a deliberately grotesque, unusual type of art aimed at eliciting opposing emotions such as disgust, sarcasm, or dismay.
Giant rabbits that decapitate humans, assassin snails that murder knights, dogs riding on the backs of rabbits… Medieval art acquires twisted and absurd connotations, giving rise to a much deeper symbology than appears on the surface.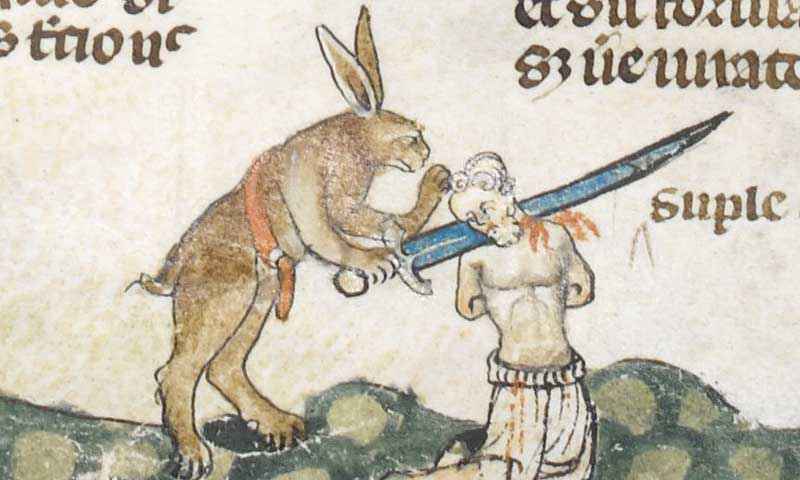 These are just a few examples of what inspired the creation and design of Inkulinati's beasts. The developers admitted that when they saw the depiction of a battle between dogs and rabbits, they immediately thought of making it into a strategy video game.
Medieval Marginalia were not only an aesthetic source of inspiration, but also a means of learning how to develop the abilities of various creatures. That's why it was thought to imbue the beasts with extraordinary abilities, such as praying, shooting fire from their buttocks, or even pooping to frighten other creatures.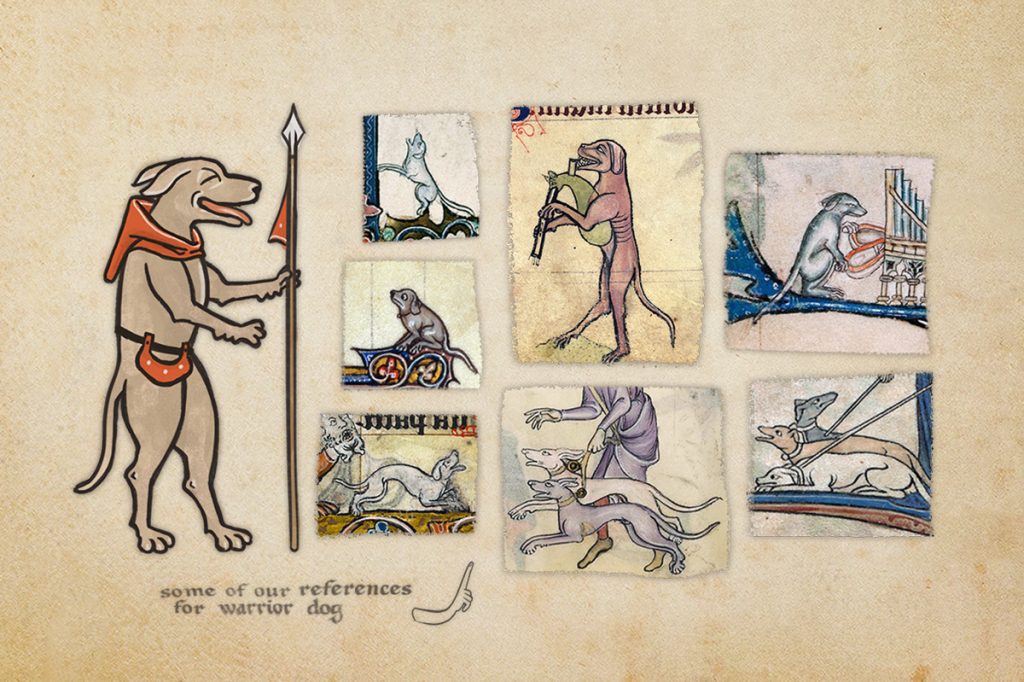 And, just by looking at the sketches that inspired the art design, we can see how much work goes into such a layered production, which may be what makes the artistic component its most fascinating and unique.
Let's get some more information about Yaza Games
Making a quality production requires excellent ideas, flair, a solid and unique concept, and the enviable qualities that any creative or artistic work has got. All of the skills that Yaza Games managed to manifest in the development of Inkulinati, despite the fact that the developers' only limitation at the start was the amount of time they could devote to their project.
Time is frequently the bearer of change, of positive factors, but it is also a phenomenon that drastically shortens the timing of a complex job or, in this case, the creation of an ambitious video game. In fact, the development team had to use the limited time available to implement the good ideas and early feedback in what became the game we are now seeing.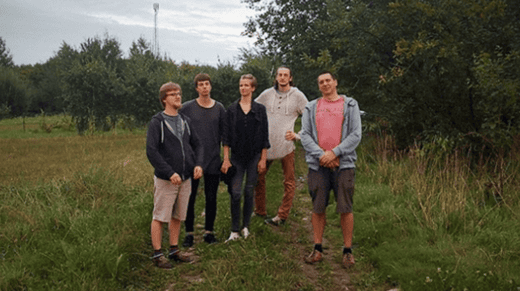 But it was only time that produced the much-anticipated results and brought together what is now a team of ambitious and promising developers, with out-of-the-ordinary ideas and united by a great creativity with interesting distinctive features that are easily identifiable in their new project, such as the creation of fantastic hand-drawn worlds and a wicked sense of humour.
Yaza Games currently has eight developers on its team, including art and creative directors (Wojtek Janas and Dorota Halicka), programmers (Mariusz Nowak and Marcin Pazdan), a producer (Ryszard Kiełtyka), a sound designer (Aleksander Zabłocki), a marketing manager (Michał Napora), and, of course, a medievalist (Łukasz Kozak).
That of the Polish development team is a very deep research, both from a playful and artistic standpoint, that aims to take care of every little aspect of the project, from the various animations of the characters to something as restricted and peculiar as an ancient medieval manuscript. And we hope that the developers will continue in this vein, incorporating all of the excellent ideas demonstrated in Inkulinati into their future projects.
Early access, Multiplayer, and other features are on the way
On January 31, 2023, the Early Access version of Inkulinati will be available for PC and Xbox. (This also applies to Xbox Game Pass subscribers). We don't have any details on upcoming content or a release date for the much-anticipated multiplayer mode, so please be patient. All relevant information and details will be at hand through the developers' social media channels. Yaza Games is working tirelessly to make all future content available as soon as possible, as well as post-launch support to improve the overall gaming experience.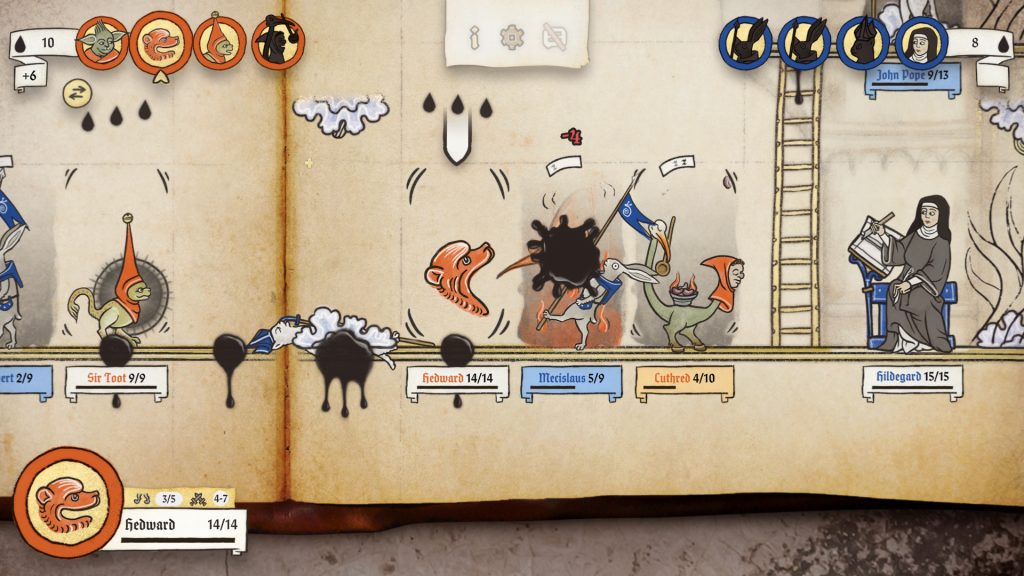 I'll let you know what I think of this project soon, but for now, I'll just say that I'm surprised. Inkulinati is a video game that we can appreciate from a variety of perspectives, as it is fascinating and enjoyable to play while leveraging excellent artistic direction and historical accuracy, making this production even more complete and refined in all of its nuances.
I'd also like to remind you to keep an eye on the development team's official profiles or subscribe to their Discord channel in order to not miss any of the exciting upcoming news.
When you start your first game, keep this in mind: "A rabbit's bum can be deadlier than a dog's sword."