Guerrilla Games showcases the Waterwing, the new flying and aquatic machine mount included in Horizon Forbidden West's Burning Shores DLC. Let's take a look at this new and fearsome machine.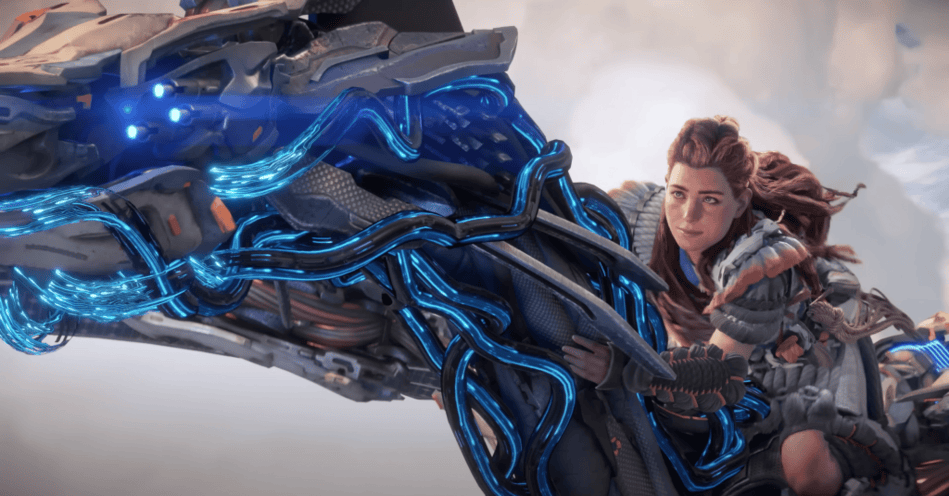 New details about Horizon Forbidden West's new DLC expansion, Burning Shores, continue to emerge.
Guerrilla Games has revealed the first machine included in Burning Shores via its social media channels. We're talking about an eye-catching new machine mount that will bring new and interesting solutions to the game's exploratory component.
You probably guessed it. This is, indeed, the imposing Waterwing. A powerful hybrid winged machine with flying and underwater capabilities.
We already know that Burning Shores will only be released on Next-Gen. The DLC will, in fact, be will be available exclusively for the PlayStation 5.
No, it wasn't just some details of Aloy's face that influenced this decision; It was also significant points of arrival reached by the development team that are no longer accessible on PlayStation 4.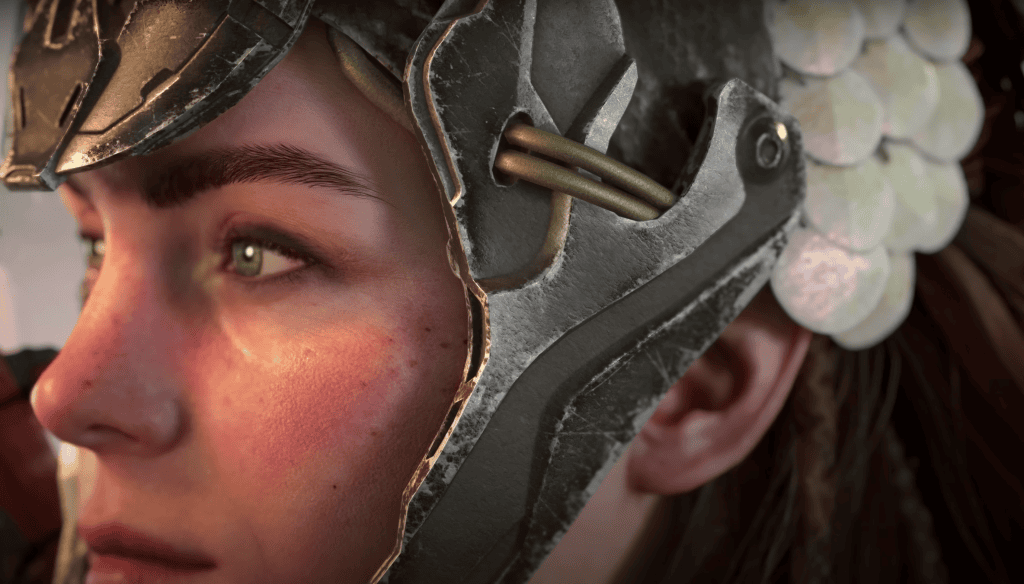 We've already discussed the impressive realism of the clouds, but there are a slew of other details that convinced Guerrilla Games to focus exclusively on Next-Gen, as Sr. Community Manager Narae Lee has meticulously explained on the PlayStation Blog.
But that is not the main topic I'd like to discuss today. Since Guerrilla Games announced the Waterwing as the first machine included in the DLC, I've been asking myself a lot of questions in an attempt to learn as much as I can about this new machine mount.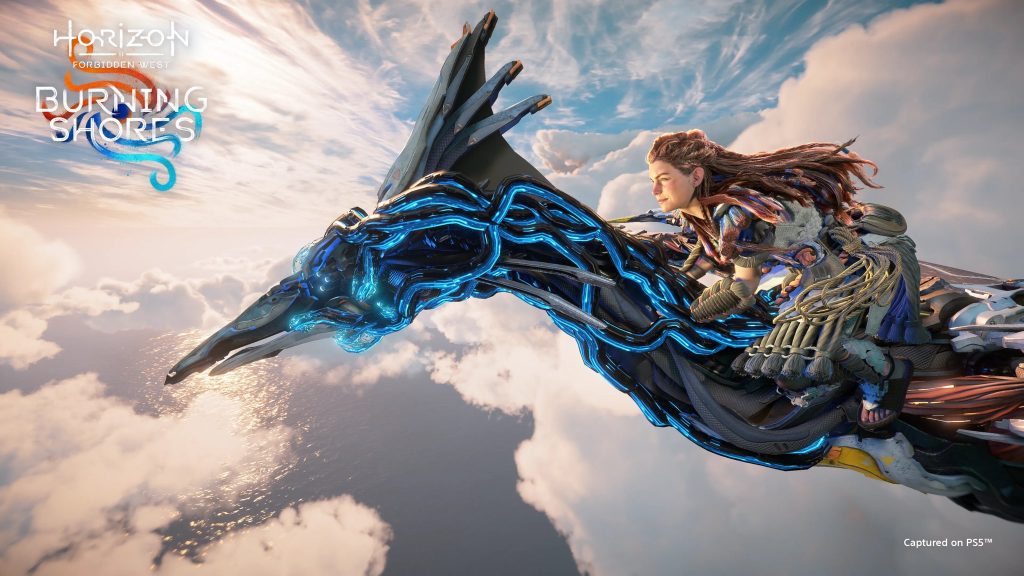 In this article, I'll try to reveal everything I've learned so far about this new creature. So, without further ado, let's get started.
What is the Waterwing?
The Waterwing is the Horizon series' first aquatic machine mount.
According to Guerrilla Games, this beast is a medium-sized flying machine that can dive deep underwater. It is highly maneuverable and, when disturbed, is an unrelenting foe.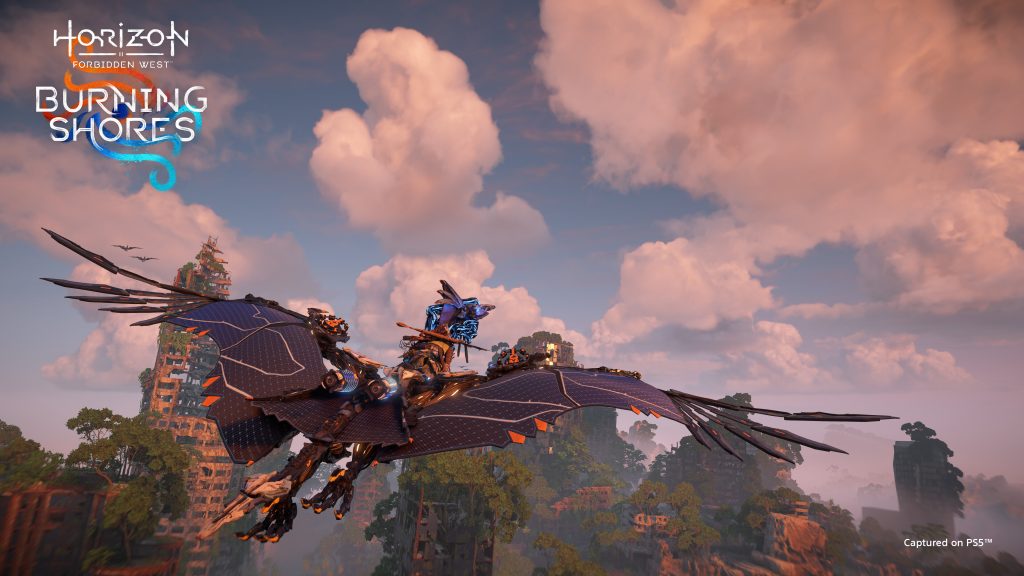 It's more than just the evolution of a Sunwing
It would be far too simplistic to claim that the Waterwing is simply a more powerful and unstoppable evolution of the Sunwing.
The two machines have a very similar aesthetic rendering, but as their names suggest, they differ greatly in their properties, abilities, and capabilities.
First and foremost, we can see a distinction between the two species by looking at their beaks.
The Waterwing's hooked jaw opening is similar to that of a pelican. This unique feature will allow the machine to capture large prey, transforming it into a ruthless hunter.
The two machines have similar wingspans, allowing them to soar through the skies. They both share sharp fighting claws, and some common weak points.
However, taking a closer look at the Waterwing's abilities reveals some significant differences from the Sunwing.
Flying and Diving Skills, Unique Powers, and Weak Points
The Waterwing represents a mini-revolution in Horizon Forbidden West's exploratory component. A completely new way to explore the seafloor while riding a powerful machine with exceptional abilities.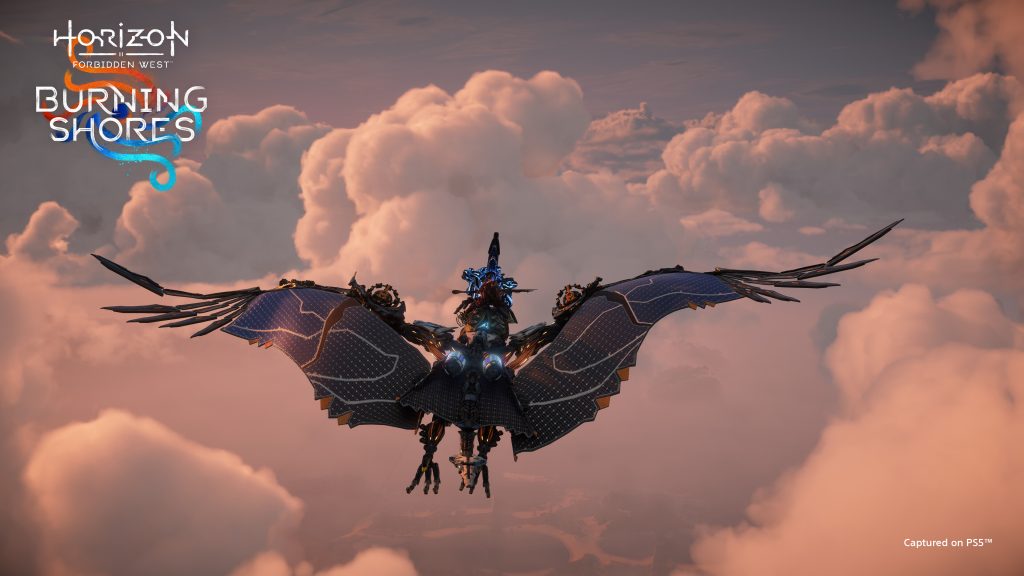 It is a very unpredictable and fast mount, making the Override and mounting difficult. However, it would be incorrect to regard this machine as merely a mode of transport or exploration.
The Waterwing will be a valuable ally, especially in combat, assisting Aloy in aerial combat. In the trailer, we see the two working together synergistically, which leads us to believe that Aloy can easily fight both in the saddle and on dry land, while the machine assists her with ranged attacks.
This machine's diving and flying abilities and capabilities distinguish it as a one-of-a-kind hybrid. But what are the two machines in Horizon Forbidden West that could merge to form the Waterwing?
My first thought was that the new machine might be a strange cross between Sunwing and Snapmaw.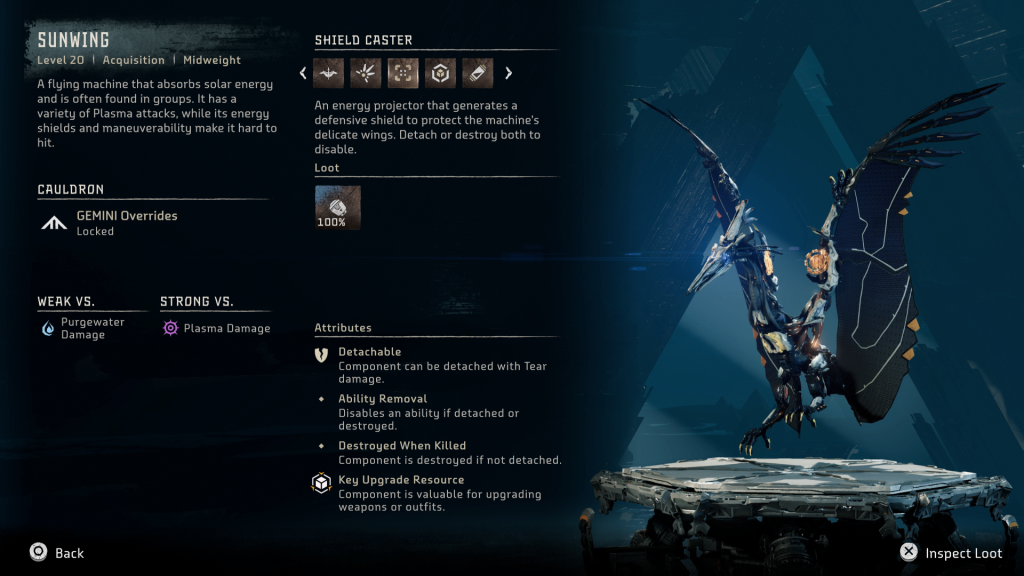 Strange, isn't it? Why the Snapmaw, a machine with no resemblance to the Waterwing in design?
The answer to this question must be found in the machines' strengths and weak points rather than their aesthetic similarities. As you may recall, the Snapmaw is weak and vulnerable to electro shocks and fire damage, but strong against frost damage and purgewater damage.
What about its underwater abilities and adaptability to the seafloor? The Snapmaw is one of the few machines capable of presenting such danger and unpredictability both in and out of the water.
We don't know for certain which elemental damage the Waterwing is weak or strong against, but we can make some educated guesses.
First, we can see that the Waterwing has two tufts on either side of its head to replace the Sunwing plasma crust. This may lead to the abandonment of Plasma-based attacks. While instead of Shield Casters, we can find angular pieces required for Underwater Locomotion.
The machine, unlike the Sunwing, has Chillwater Canisters that replace the Glowblast Canisters. This could imply that the machine can master Frost-based attacks.
We also know that the Waterwing's sharp claws allow it to land powerful melee attacks on enemies. Be cautious when attempting to override it.
What are its weak points? We don't know for certain right now. As a half-water, half-air machine, we might expect it to be vulnerable to electrical attacks and fire damage, such as electro shock and violent elemental blasts.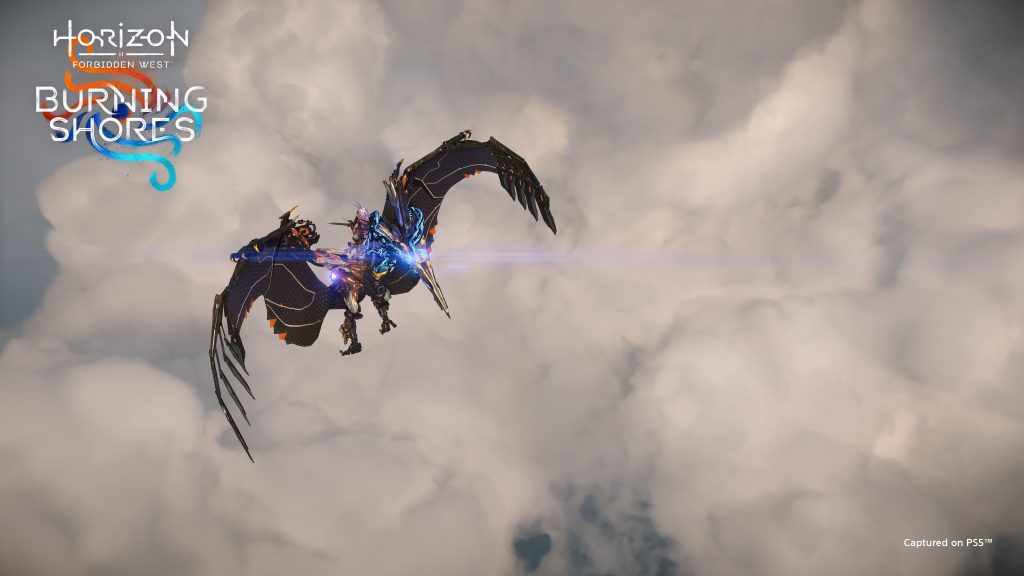 But watch out! We saw in the trailer that the Waterwing can fly very high in the sky, even not being afraid of stormy weather conditions like lightnings. As a result, no one has yet confirmed the machine's electrical vulnerability.
What we do know is that Aloy will be able to hover in the air and explore the depths of the archipelago much more easily, thanks to the Waterwing's new Underwater Locomotion function.
But are these the only details we need to know about this new machine, or is Guerrilla Games keeping something else from us?
Machine Parts, Cauldron, and Override
Many specifics concerning the Waterwing remain unknown, including the majority of machine parts and the Override.
By analyzing it, we will undoubtedly learn more about the machine's components, such as detachable heavy weapons and removable components. You've probably seen in the trailers how ferociously the machine defends the resource container in its chest. The Chillwater Canisters are the only explosive components we know of thus far.
At this time, the Waterwing Override is unknown. Regarding the Cauldron, I anticipate an exceedingly difficult mini-dungeon filled with dangerous and lethal machines.
After completing the Cauldron and performing the first Override on the machine, you can mount your Waterwing and explore the Volcanic Archipelago with one more ally at your side.
So begins Burning Shores
Horizon Forbidden West: Burning Shores will be released on April 19, 2023 as a PlayStation 5 exclusive.
How do you get your hands on the DLC? It's necessary to complete the main mission "Singularity". After completing the quest, you will receive a call on the Focus from Sylens, unlock the new area, and be able to travel through the perilous lands of the Volcanic Archipelago.
Pre-ordering the expansion grants you access to two exclusive pre-order bonuses, both of which can be found in the merchant's shop:
Blacktide Dye Outfit
Blacktide Sharpshot Bow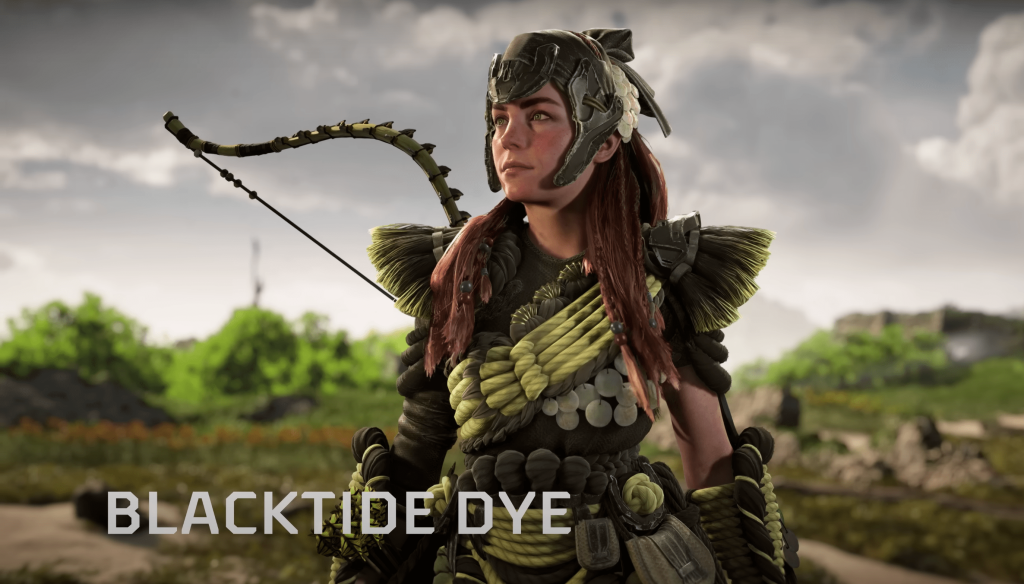 Know that the Waterwing will be just one of many machines and surprises in store for us at Burning Shores. Many perilous dangers lurk in Hollywood's ruins, including an ancient evil that has never truly vanished.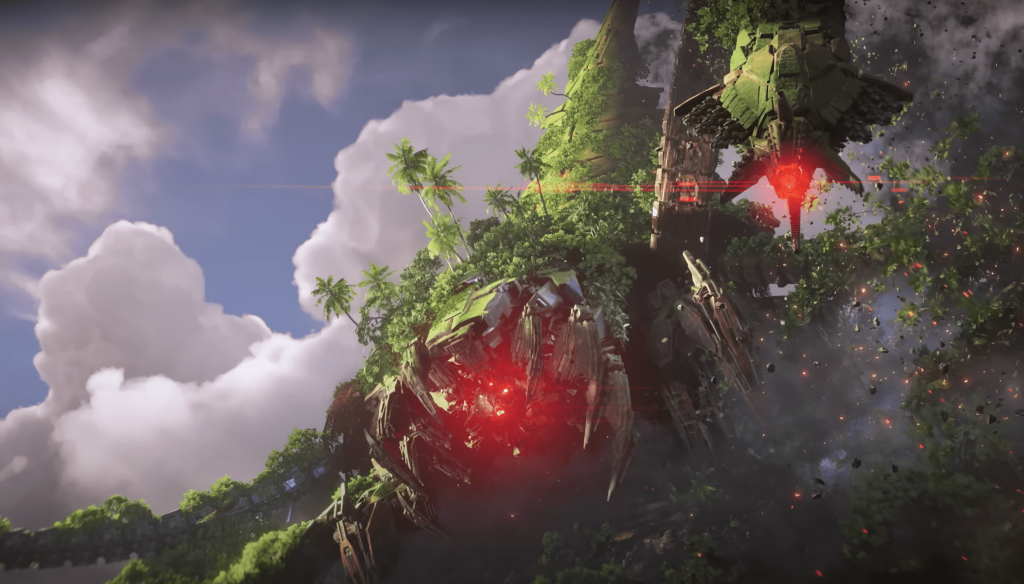 Do you want to learn more about Guerrilla Games' new expansion? Check out our in-depth look at Horizon Forbidden West: Burning Shores.
For more info on the DLC and the Horizon series, visit the official developers' website.
That's all for now; we'll be back soon with more news from the Forbidden West and the Tenakth lands.