A new adventure as Hornet begins.
Not just a DLC
Initially Silksong was supposed to be DLC for Hollow Knight, as part of a Kickstarter goal to have a second playable character. Eventually, development became too ambitious to limit to a DLC, so Team Cherry opted to create a new game, including instead "Stretch Goals" such as the Abyss, the Colosseum of Fools, and other (yet to be achieved) goals.  Hollow Knight: Silksong was revealed on February 14, 2019.
A new realm to explore
Team Cherry seems to have used the knowledge gained from Hollow Knight in the development of Silksong.
The trailer begins with tiny insects carrying Hornet in a sort of cage across the plains. Knowing Hornet's character in Hollow Knight, one might wonder how they managed to capture her. In any case, Hornet finds herself in a whole new realm to explore ruled by silk and song.
The first location shown in the trailer is a mossy cave reminiscent of Hollow Knight's Greenpath. However, this place is much brighter and seems to be the starting point of the game, where Hornet breaks free and gets out of the cage.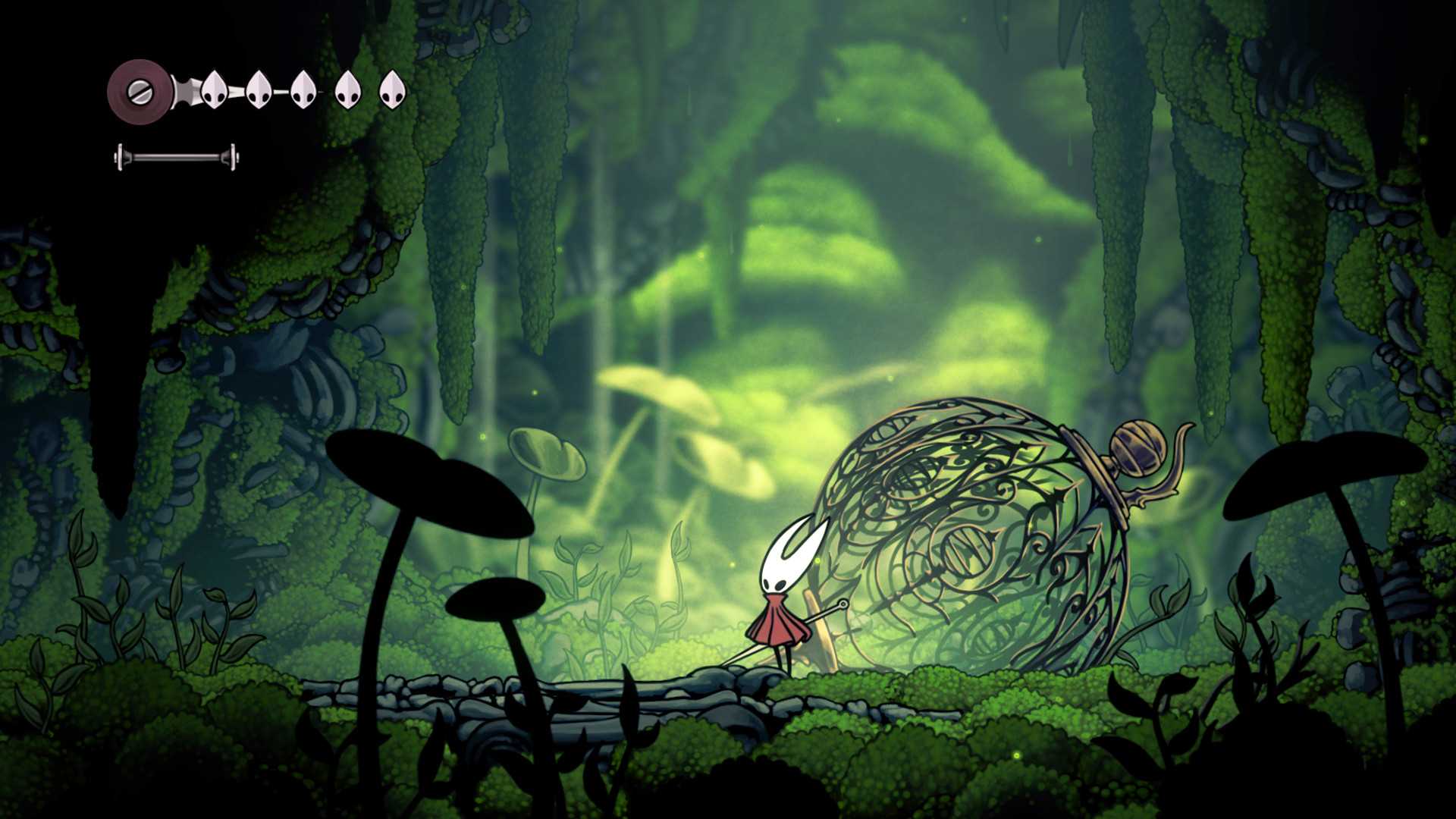 Bound by her lineage and guided by the echoes of her past, Hornet will venture through mossy caves, coral forests and shining citadels. Only by reaching the top of the kingdom she will be able to unravel the deadly thread that threatens this strange new land.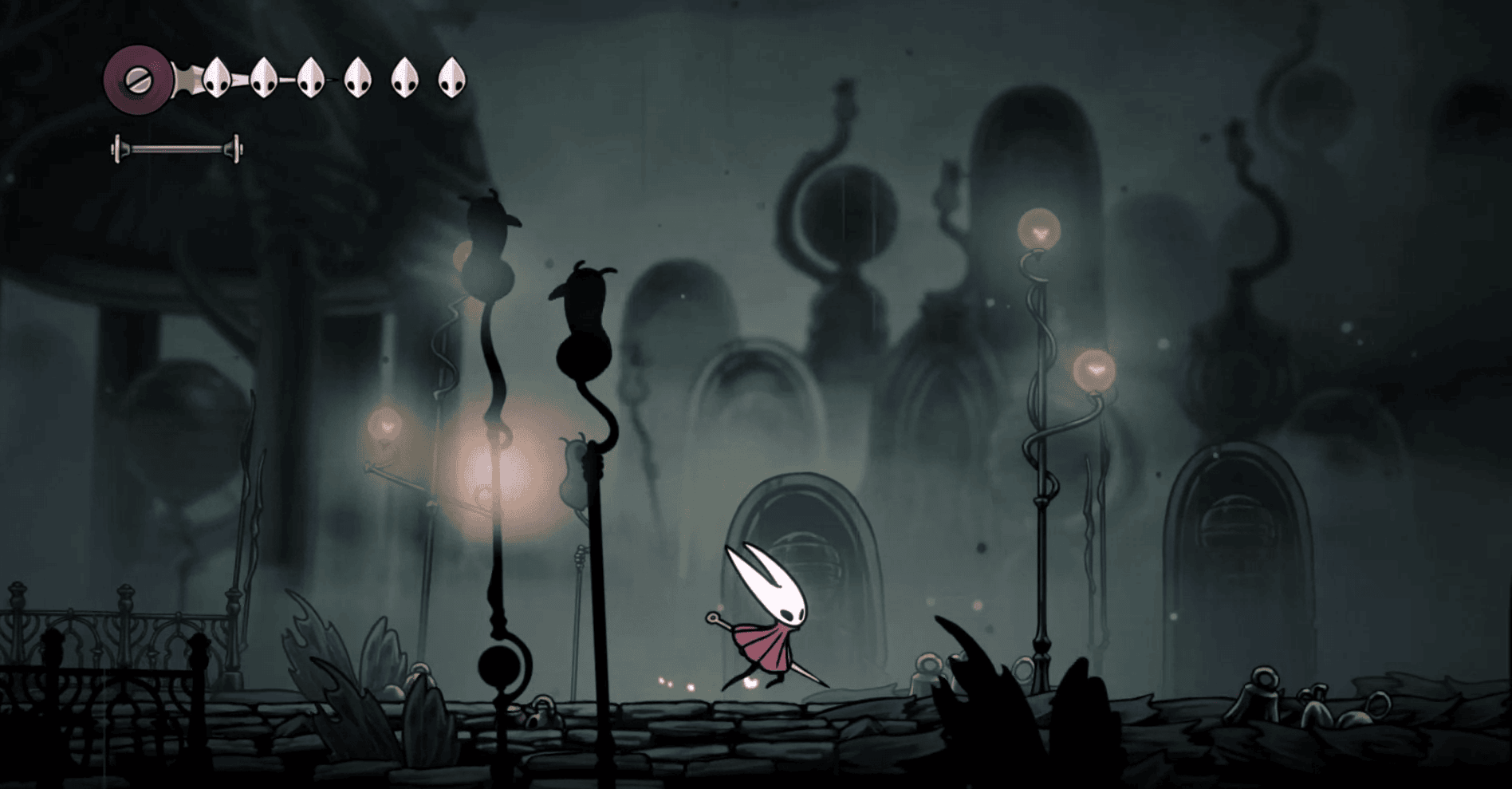 A breath of fresh air…
According to Team Cherry, Silksong will feature a more multi-faceted quest system than Hollow Knight. Hornet will have to hunt down rare beasts, forge new friendships, solve ancient mysteries and search for lost treasures in order to fulfil various quests. As Hornet learns new skills, creates deadly tools and masters powerful new moves, she will be able to overcome the various challenges that lie ahead.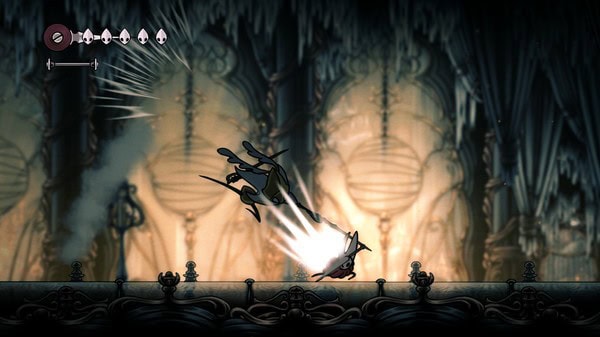 … with elements of continuity
The vast world of this new chapter is brought vividly to life in a traditional 2D style. Golden cities, lakes of fire and misty moors are illustrated in exquisite detail.
As in Hollow Knight, Christopher Larkin's vibrant melodies go with Hornet on her adventures in Silksong.
Looking at the title of the game, it's easy to see just how important music will be. The trailer shows NPCs, enemies and areas with references to string, wind and percussion instruments. It's not a coincidence that the trailer ends with a clip of a tolling bell, isn't it?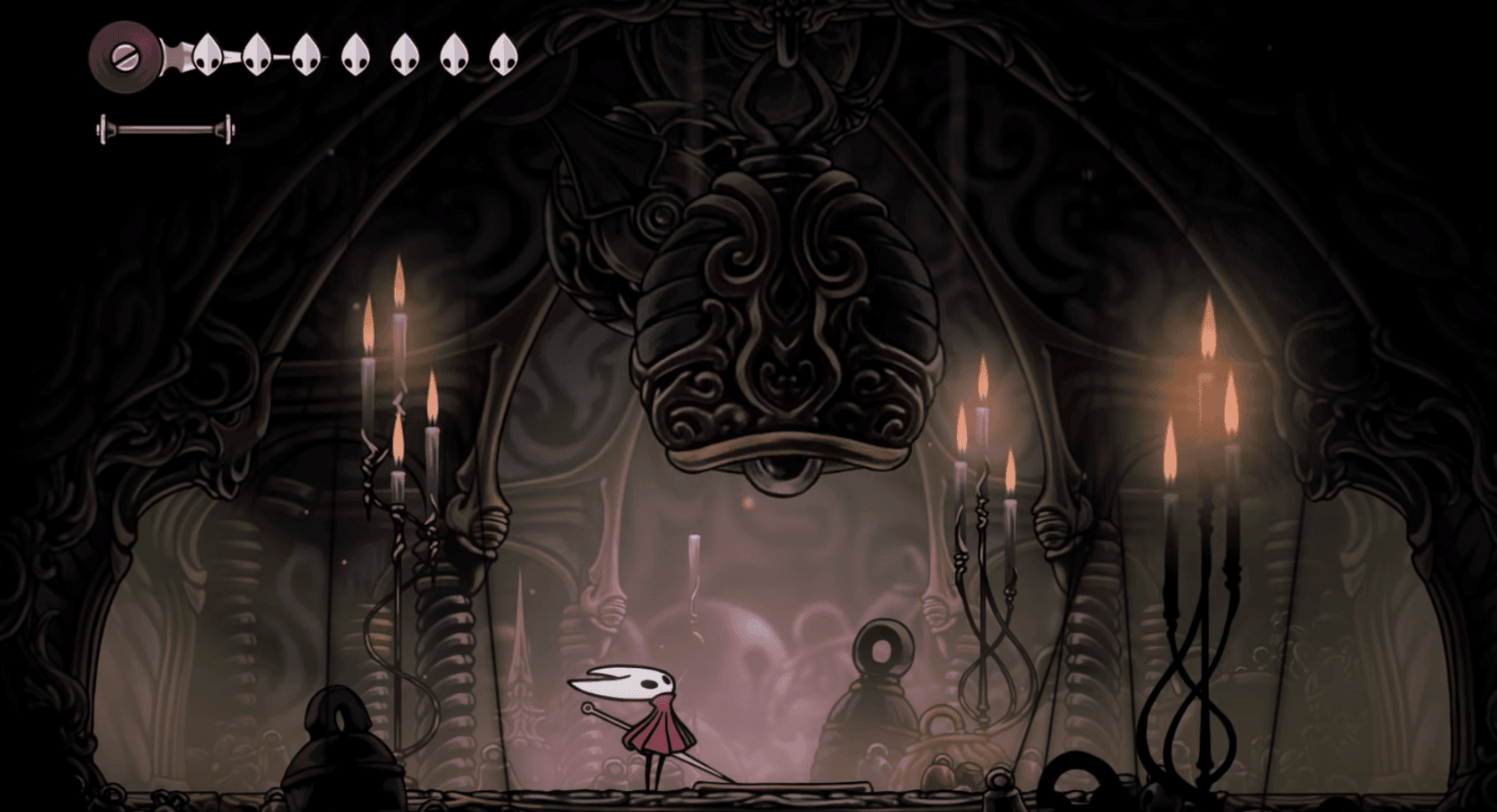 Like its predecessor, Hollow Knight: Silksong promises to be an artistic immersion. In the trailer, the various scenes follow each other harmoniously and sinuously. The varied and detailed setting is stimulating and satisfying. The fights seem to perfectly balance tension and elegance in a kind of lethal acrobatic dance.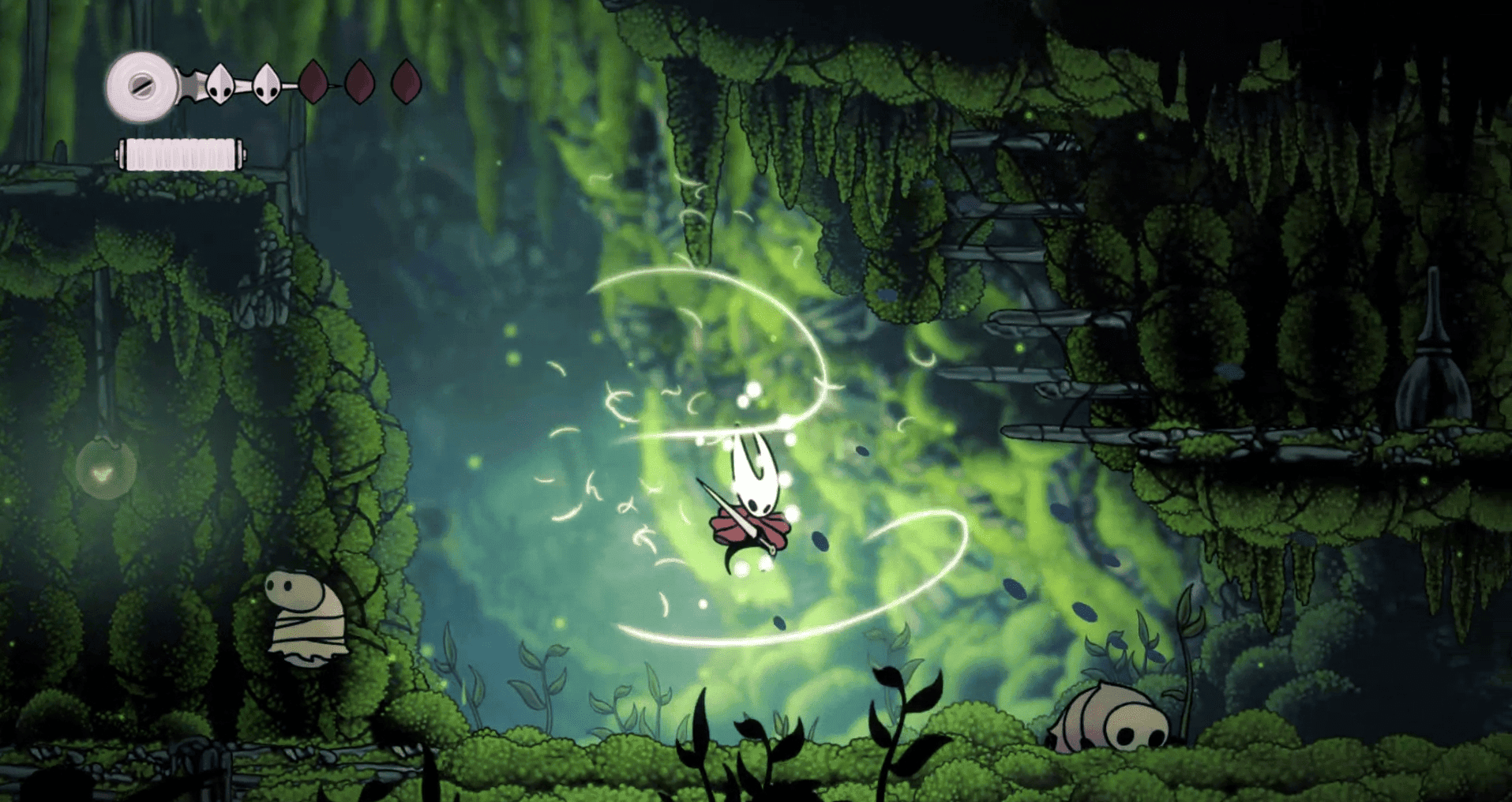 Hollow Knight: Silksong – some rumours
Although Team Cherry has yet to provide a release date, one thing has jumped out at those eagerly awaiting the release of Hollow Knight: Silksong. Going to Silksong's GOG page, the web version shows "TBA" as the release date while the mobile version shows that the title would be coming this year. As Reddit user r/GamingLeaksAndRumours points out, the "product details" section actually shows the date "2022".
For now, it's best to stop here and wait for news on Hollow Knight: Silksong.