Are you ready to return to Hogwarts and write a new unpublished chapter in the Harry Potter saga? Create your own wizard or witch, journey through a vast and beautiful universe, and save the wizarding world from a long-forgotten evil. The fate of Hogwarts is in your hands!
Hogwarts Legacy is a nostalgic trip back in time, a long-awaited dream realized. Anyone who has had a happy childhood fantasizes about running freely through the corridors of Hogwarts, attending witchcraft or potion classes, and casting the Wingardium Leviosa spell on that smart-ass student who thinks he knows it all.
Avalanche Software's new video game is a long-awaited dream for longtime Harry Potter fans, thanks in large part to fans' insatiable fascination with author J.K. Rowling's fantasy universe. A difficult-to-represent imaginary, presented in a new form and with audacious premises, in which players can write their own personal story.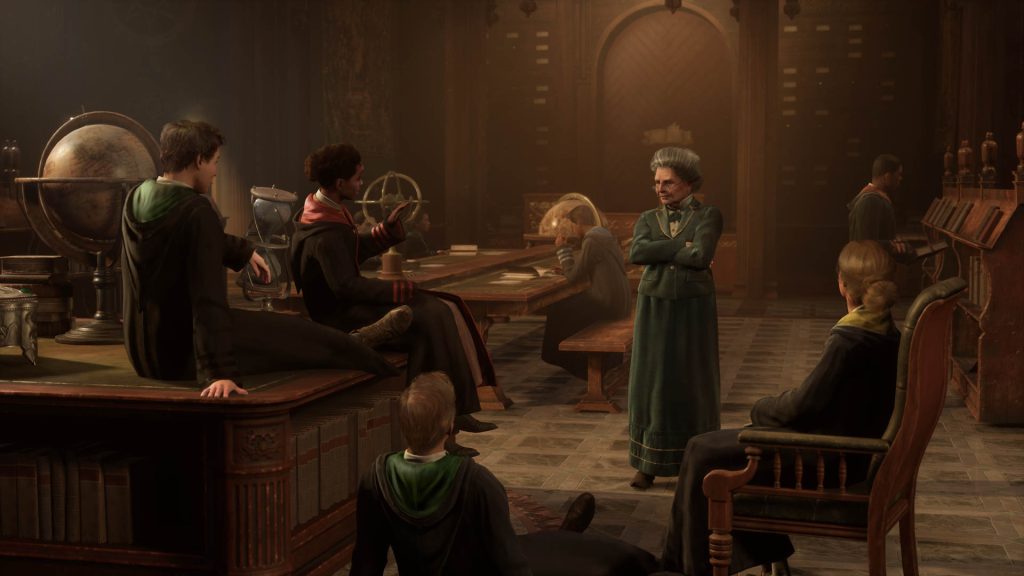 Is Hogwarts Legacy, however, the video game that all Harry Potter fans have been waiting for? Will it be the definitive and most rewarding videogame depiction for anyone who has always wanted to begin his or her own journey at Hogwarts School of Witchcraft and Wizardry, or will it be a disappointing and overly derivative video game?
Here's an article that should answer all of your questions. A helpful recap that includes information, details, and my personal expectations for Hogwarts Legacy.
Release Date and Early Access
Hogwarts Legacy underwent a complex and time-consuming development process, in part due to Avalanche Software's desire to optimize the game for all platforms. As a result, when we discuss the release date of Hogwarts Legacy, we are referring to a particularly notable case.
On February 10, 2023, the PC, PlayStation 5, and Xbox Series X|S versions of the game will be the first to be officially available.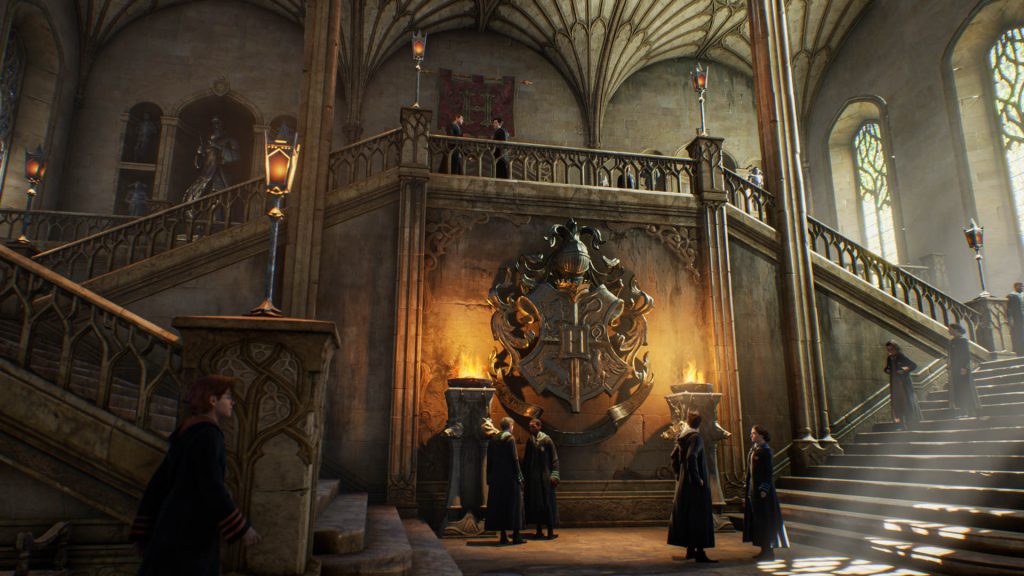 Following that, the PlayStation 4 and Xbox One versions will be available on April 4, 2023, with the Nintendo Switch version following on July 25, 2023.
An unavoidable choice that, except for product optimization purposes, leaves no room for interpretation, and which I personally find acceptable and, above all, correct in relation to all players. There were many, many mistakes in this regard, and it's understandable that the development team wanted to devote all of their attention to taking care of every single detail, even if it meant delaying the release for platforms that require more delicate optimization.
Beginning February 7, 2023, Deluxe Edition owners will have access to the Hogwarts Legacy early access trial for PlayStation 5, Xbox Series X|S, and PC, as well as some pre-order bonuses.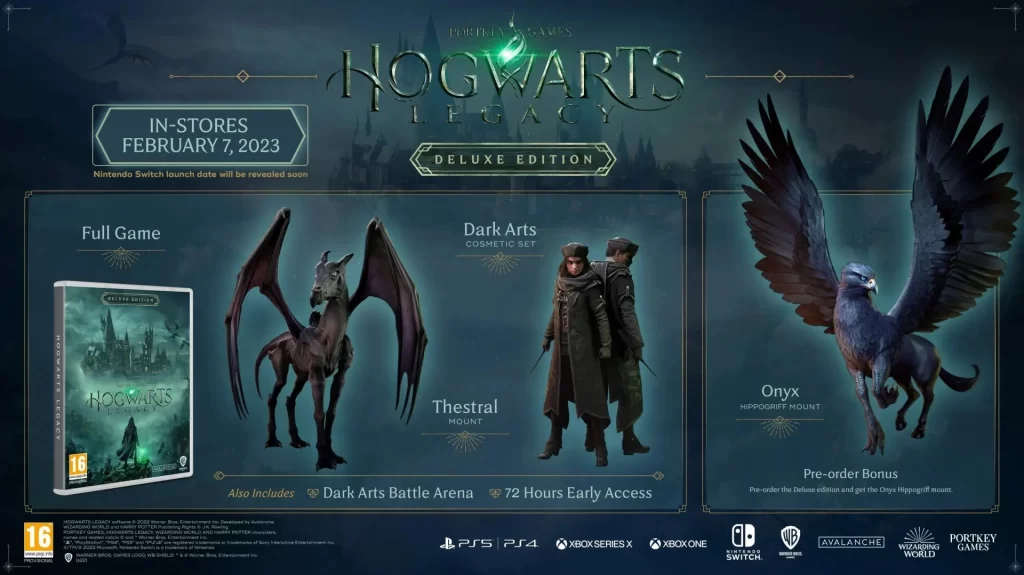 There are currently no early access trials for the Nintendo Switch, PlayStation 4, or Xbox One. Further updates coming soon.
All Editions, Pre-order Bonuses, and Preload
The Standard Edition and Deluxe Edition of Hogwarts Legacy will be available in both physical and digital formats.
A substantial Collector's Edition was also released, which included the entire video game, an exclusive steel case, the Dark Arts Pack (Cosmetic Set, Thestral Spectral Mount, and Dark Arts Battle Arena), and a magic floating wand floating with a book base, in addition to the 72-hour early access trial, the Kelpie Robe, and the Dark Arts Garrison Hat.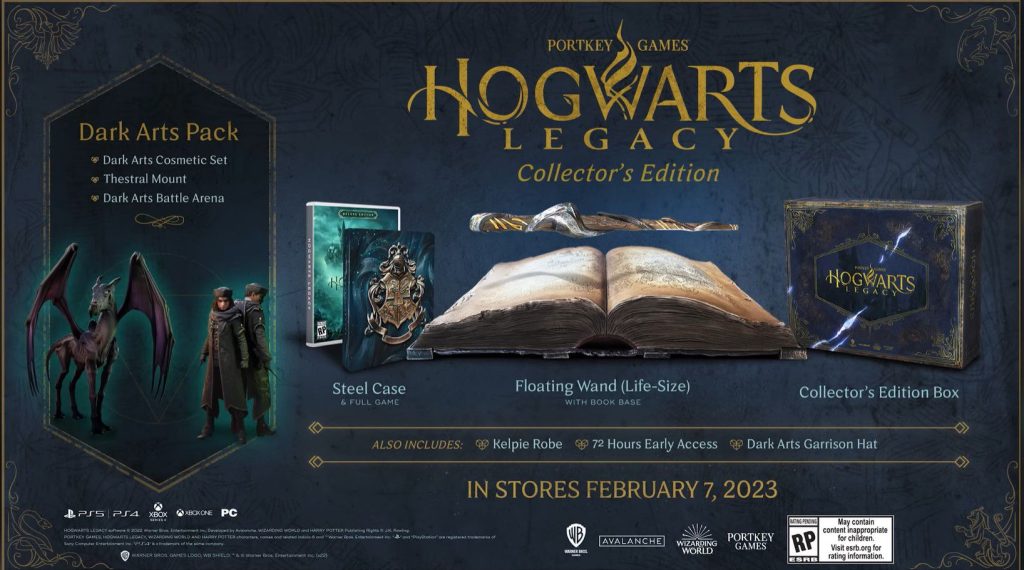 Pre-ordering the Standard Edition will also get you the Onyx Hippogriff mount, while purchasing the Deluxe Edition will get you the 72-hour early access trial and the Dark Arts Pack, in addition to the mount.
In addition, purchasers of the Digital Deluxe Edition will be able to redeem the limited-edition Dark Arts Garrison Hat.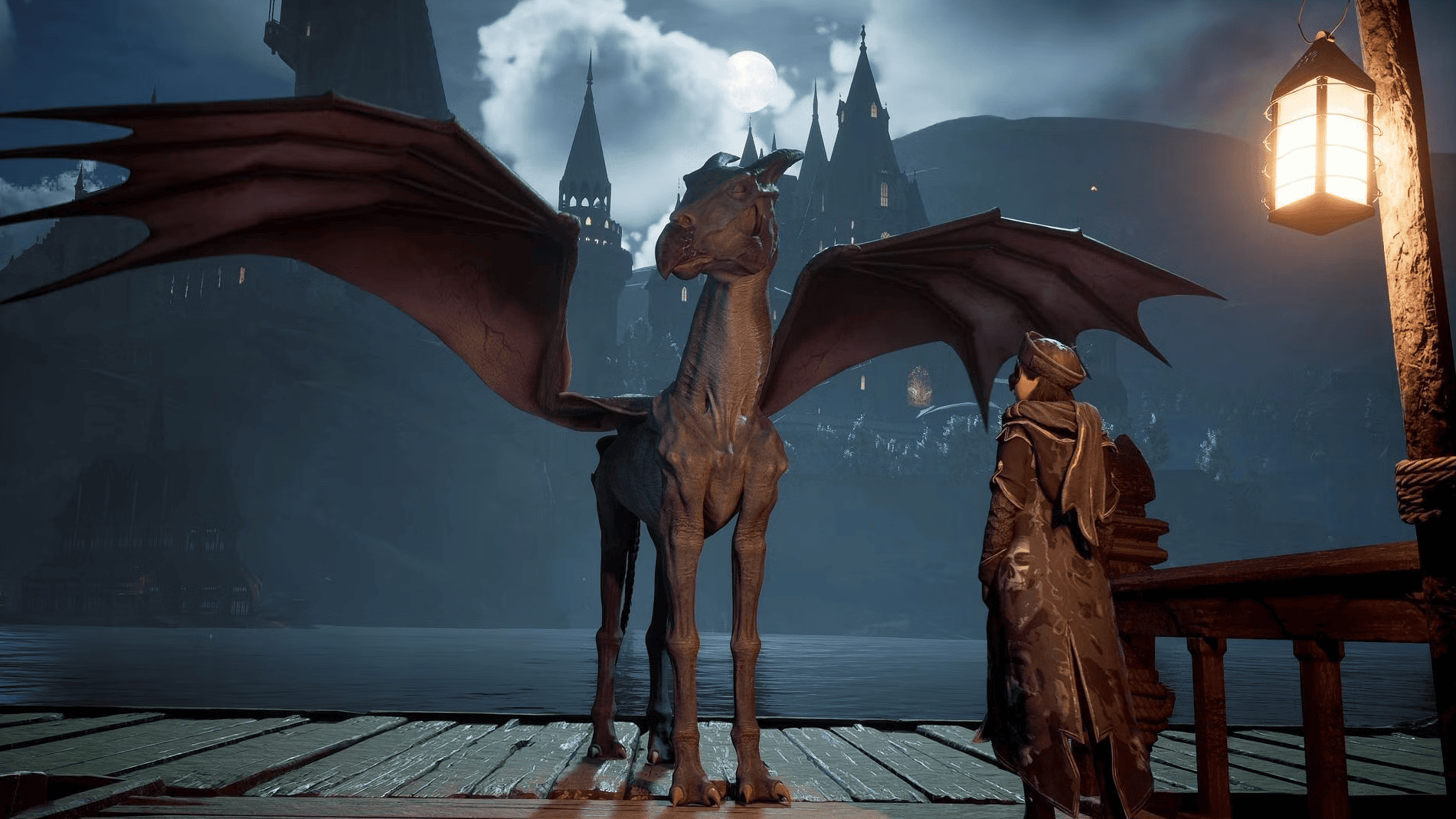 By pre-ordering the PS4 and PS5 versions of Hogwarts Legacy, we will gain access to two very interesting additional bonuses that will round out the already diverse personalization of the gaming experience.
The first bonus consists in obtaining the recipe for the Felix Felicis potion, also called "Liquid Luck". This is a one-time bonus that allows you to see equipment chests on the mini-map for the next 24 hours in-game. Despite its extremely limited use, it's an intriguing and profitable resource for those who have access to it. When Felix Felicis' magical effects fade, attending potions classes is the only way to learn and recreate the potion.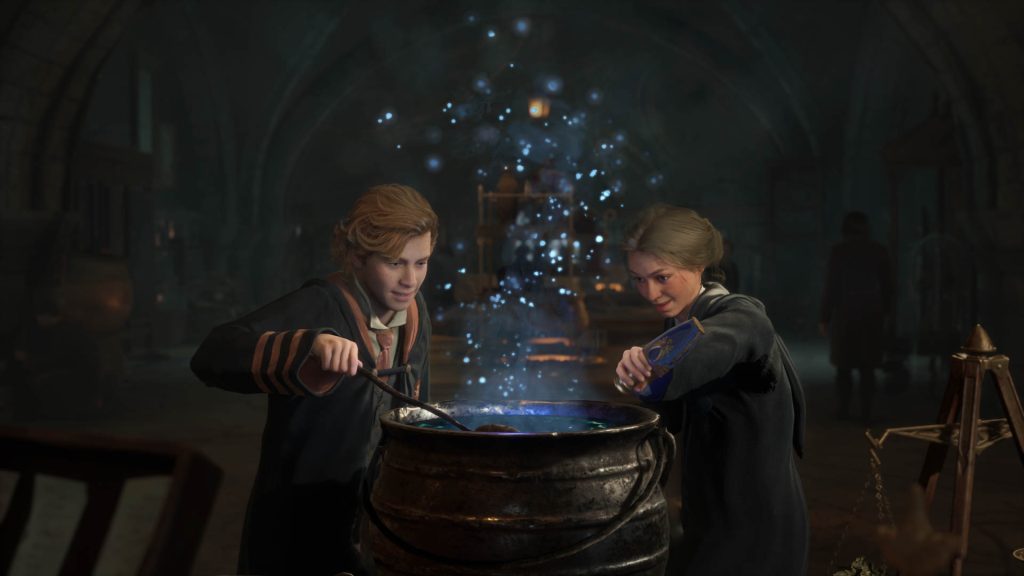 The temporary exclusive quest "The Haunted Hogsmeade Shop" will be available to purchasers of both PlayStation versions of Hogwarts Legacy. This is a particularly gruesome and dark quest, set in the eerie basement of the merchant Madam Mason's shop, which she wishes to sell, but something is wrong. What eerie mystery awaits you down there?
Players must explore the depths of the shop, reveal its secrets, and appease Madam Mason's poor soul, who will reward you handsomely. After completing the haunted shop challenges, you will receive a one-of-a-kind shop where you can sell items and equipment at best prices, as well as the Shopkeeper's fabulous cosmetic set.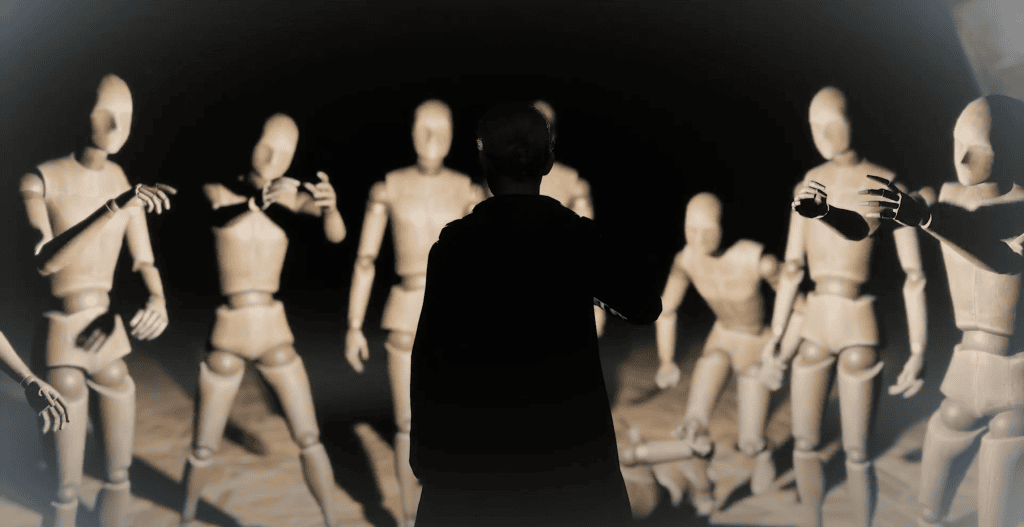 In terms of preloading, specifics on the PS5 and Xbox Series X|S versions are currently available. The Xbox version's preload is now available and weighs exactly 76.67 GB. The PlayStation version's preload will begin on February 8 (or yesterday if you have access to the early access trial) and will weigh 79.543 GB.
Today, February 7, the preload of the PC version with a total weight of 85 GB is officially available. Here's Avalanche Software's official tweet.

Below there is a list of the minimum requirements for the PC version of Hogwarts Legacy.
| | |
| --- | --- |
| OS | 64-bit Windows 10 |
| CPU | Intel Core i5-6600 (3.3 GHz) or AMD Ryzen 5 1400 (3.2 GHz) |
| RAM | 16 GB |
| GPU | NVIDIA GeForce GTX 960 4GB or AMD Radeon RX 470 4GB |
| DX VERSION | DX 12 |
| STORAGE | 85 GB HDD |
| NOTES | SSD (Preferred), HDD (Supported), 720p / 30 fps, Low Quality Settings |
When does Hogwarts Legacy take place?
Among the most frequently asked questions to the developers, one in particular concerns the setting and reference period. Will the events and characters described and represented in J.K. Rowling's works reappear in Hogwarts Legacy?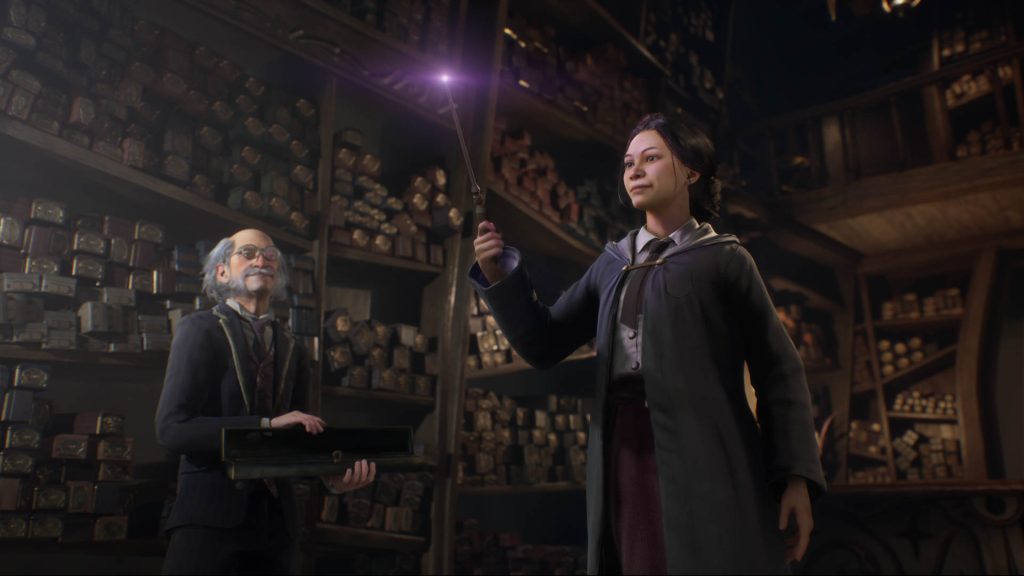 The answer from Avalanche Software is a resounding no! Despite ongoing collaborations between the developers and Rowling's team, the British author did not take part directly in the game's development.
The game takes place near the end of the 1800s, before the events of the Harry Potter saga. What we have here is an unpublished and personal story about a fifth-year Hogwarts student.
To begin, the first thing that drew my attention was an incredibly detailed character editor, which will allow players to customize their avatar and adopt their own fighting style at the start of the adventure.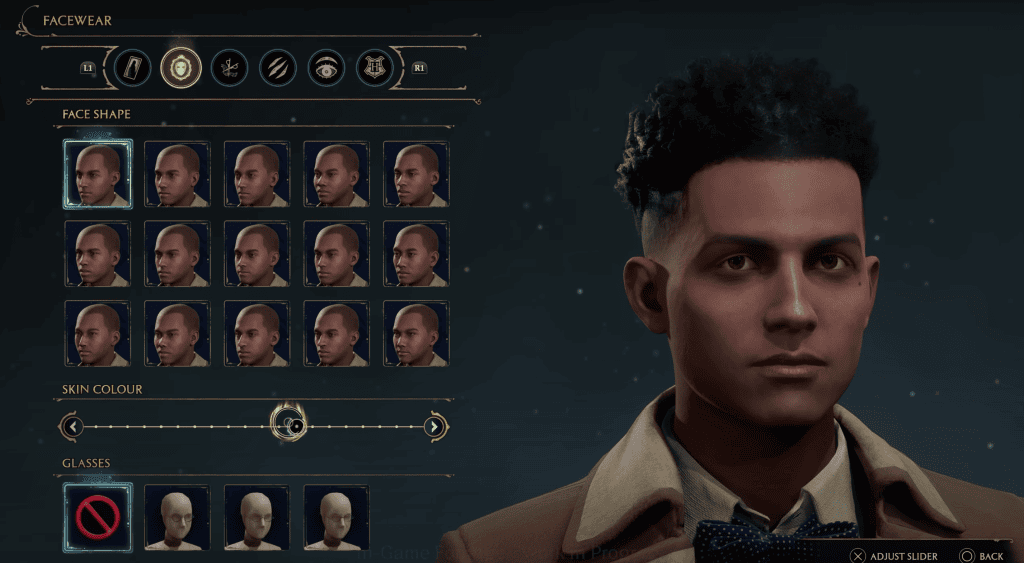 Many people have imagined that the Sorting Hat chose our Hogwarts House based on our interactions with him or, for example, our choices in the introductory hat (no, he's not a distant relative of the Sorting Hat), but the truth is that we, the players, will be the ones to decide whether we belong to Gryffindor, Hufflepuff, Ravenclaw, or Slytherin.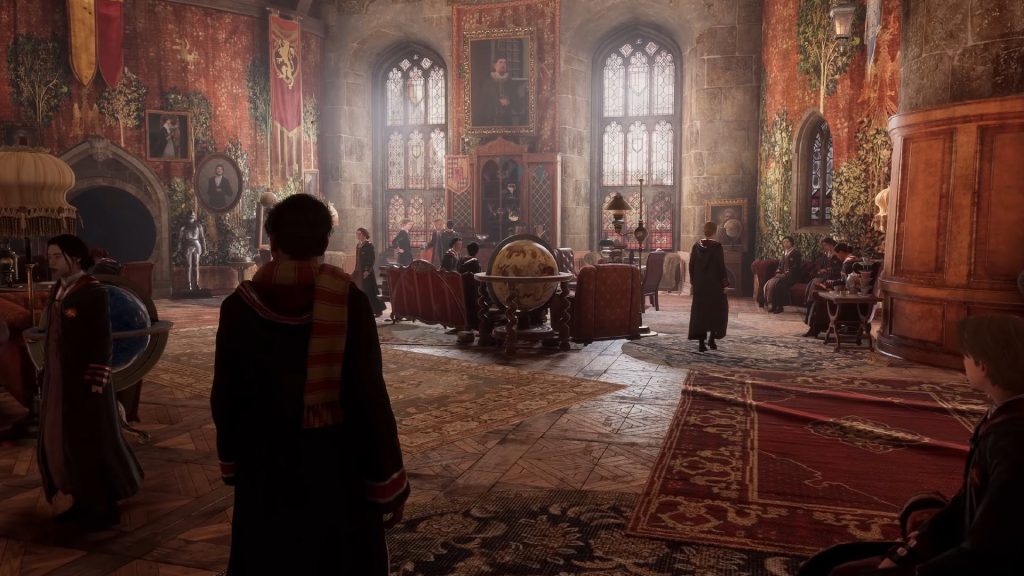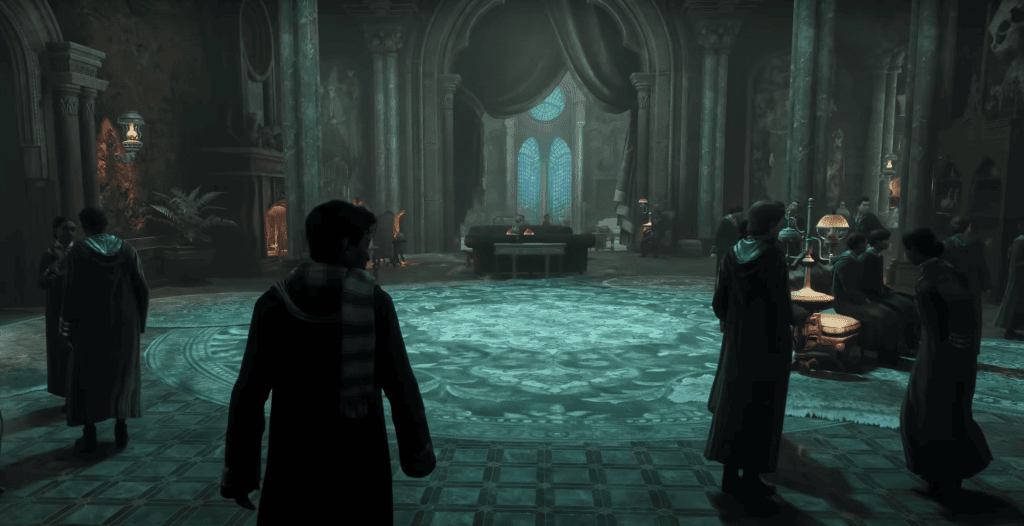 Take care to select only the Hogwarts House that best represents your character, because once you've made a decision, you can never go back, unless you want to create a new character in a new save slot.
Even by looking at the common rooms, we can see how much Avalanche Software wanted to carve out an obsessive attention to detail. This is exemplified by the scenographic Slytherin entrance, which unfolds like a huge slithering snake, opening the doors to the dark and suggestive common room for us.
Players will be able to shape their own story based on their choices, influencing the narrative path, interactions with other characters, and the overall fate of Hogwarts. The story is original, unedited, and appropriate for all audiences, though longtime Harry Potter fans will pick up on a few extra references and become even more immersed in what promises to be nothing short of a magical experience.
The plot will be set against the backdrop of a terrifying goblin rebellion led by the evil Ranrok, allied with the leader of the dark wizards, Victor Rookwood. That's why understanding, opposing, or even mastering the Dark Arts will be a crucial component in the story's progression.
But who are the true villains of Hogwarts Legacy? Is it you or these two terrifying characters who are the most dangerous to Hogwarts? Will you be the one to wield the ancient powers of the Dark Arts and bring Hogwarts to its knees? Will you save it by following the sacred rules of the Academy? Choose between the heroic path and the cursed wizard's dark path.
What type of video game is Hogwarts Legacy?
Hogwarts Legacy is a an open-world, single-player, action role-playing video game developed by Avalanche Software and published by Warner Bros. International Enterprises.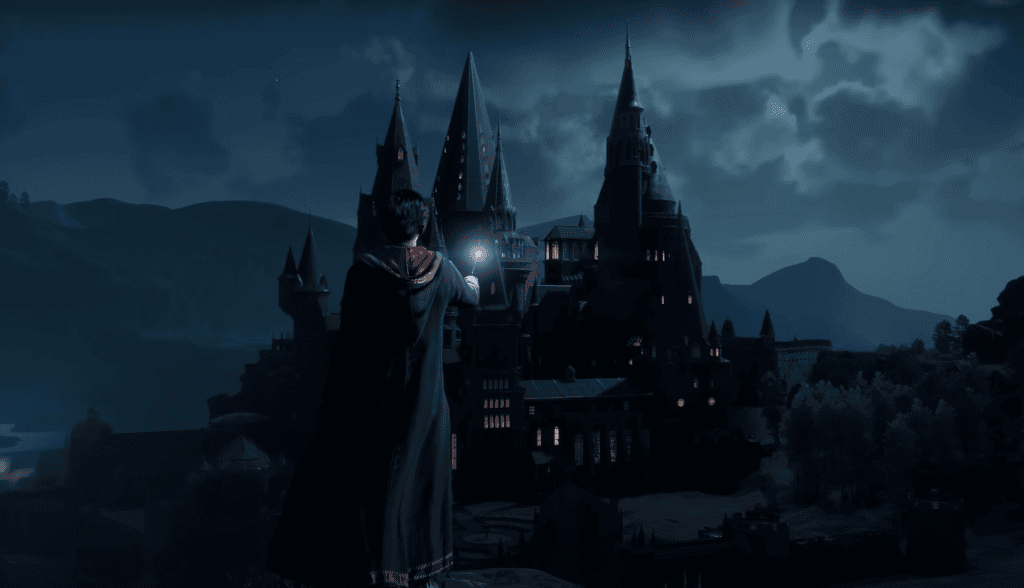 As previously stated, the game takes inspiration by J.K. Rowling's works while maintaining its own identity and an innovative and original story in which players will be able to write a new personal chapter within the acclaimed Hogwarts School of Witchcraft and Wizardry.
The gameplay has got a complex and dynamic component with an infinite number of distinct elements and traits. Exploration is without a doubt one of the most captivating and breathtaking features, as it will allow us to explore the game world while riding a winged steed or our beloved flying broom.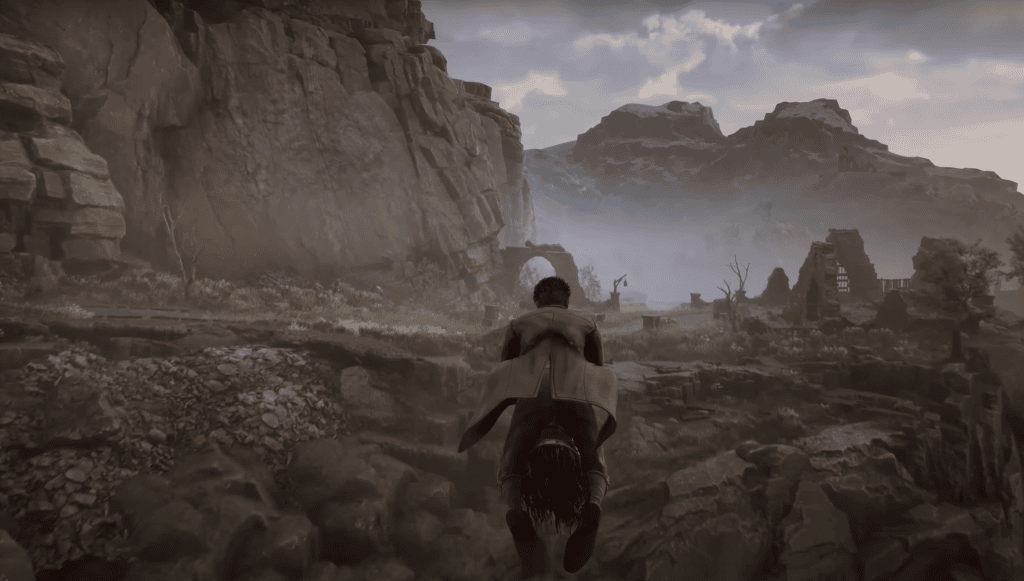 A vast magical world, from the enchanting Forbidden Forest to the Hogsmeade Village, up to the evocative depths of Hogwarts Castle, could not be missing. According to a leak, our overall Hogwarts Legacy experience will last approximately 70 hours, divided into 35 hours for the main quest and another 35 hours for the remaining activities.
We'll have to demonstrate our teaching abilities by attending lessons as fifth-year students, but we will also be free to explore the game areas, uncover ancient mysteries, solve the Trials of Merlin, and gain access to interesting underground areas. It is entirely up to you whether to focus on the main plot or continue with the side quests.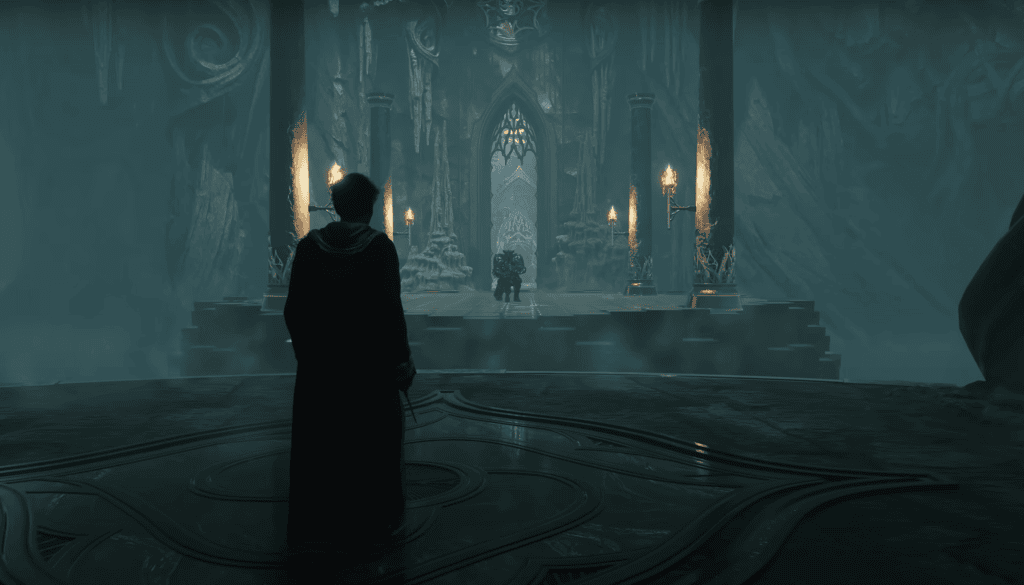 It would have been just as exciting to be able to show off our skills with Quidditch, which will unfortunately not be included in the game. Who knows if this game component will be included in future DLCs. On the other hand, I think it's a perfectly reasonable explanation for the current finished product, which appears to be a highly detailed and complex video game.
Social interactions with other students will also play a role in determining who we can form friendships with and invite to join us on adventures outside of the castle. Furthermore, the common rooms will be a fascinating meeting place, even if it is just to sit on the sofa and have a peaceful conversation with other students. The dialogues appear to be very pleasant at first glance, and the character facial animations are, for the most part, convincing and realistic.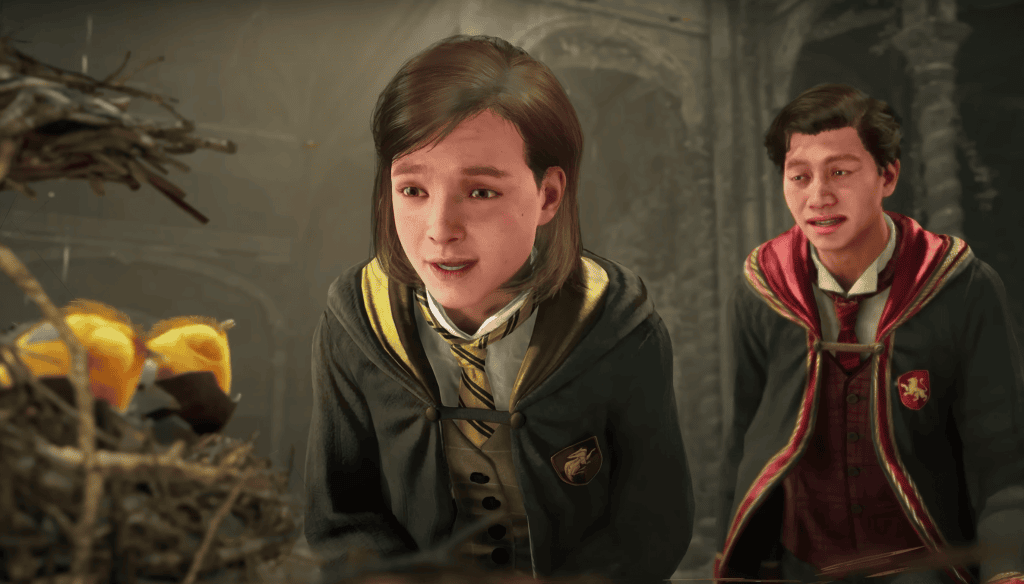 The extensive customization options extend not only to the narrative but also to the gameplay experience, allowing us to choose whether we want to be a flashy or dark-featured student, what kind of wizard or witch we want to be, which skills to master, and how to care for our docile adventure companions, for whom there will be a very special space.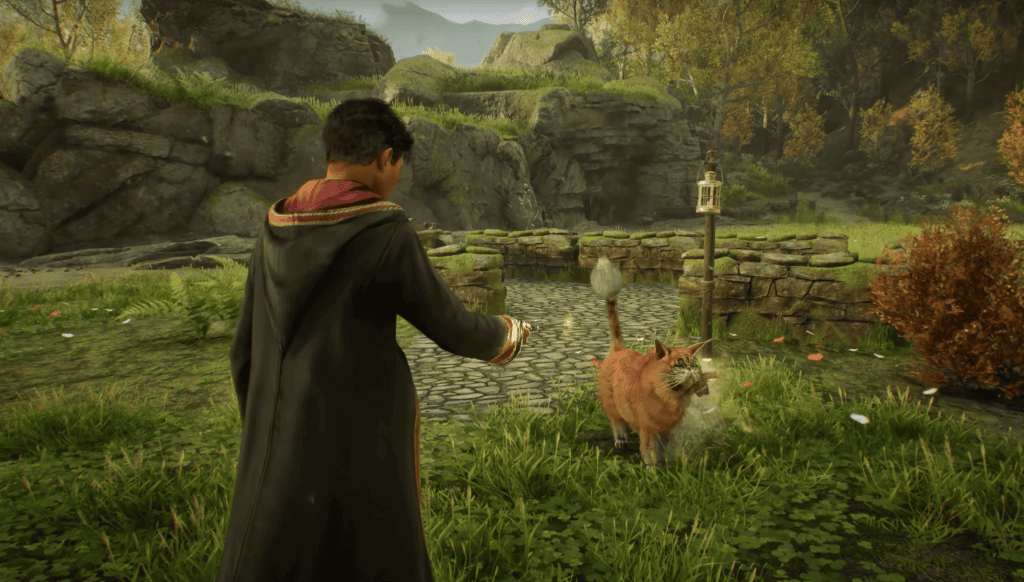 Who are your Hogwarts Professors?
A respectable teaching staff with strong personalities could not possibly be lacking. This is how I'd like to introduce you to the Hogwarts professors who will be in charge of teaching you everything you need to know about magic. Let's take a look at who they are and what makes them unique.
The first is Professor and Headmaster Phineas Nigellus Black, who is also one of the Academy's most important personalities. Throughout Hogwarts, he is a prominent and extremely important figure. He is in a position of great responsibility!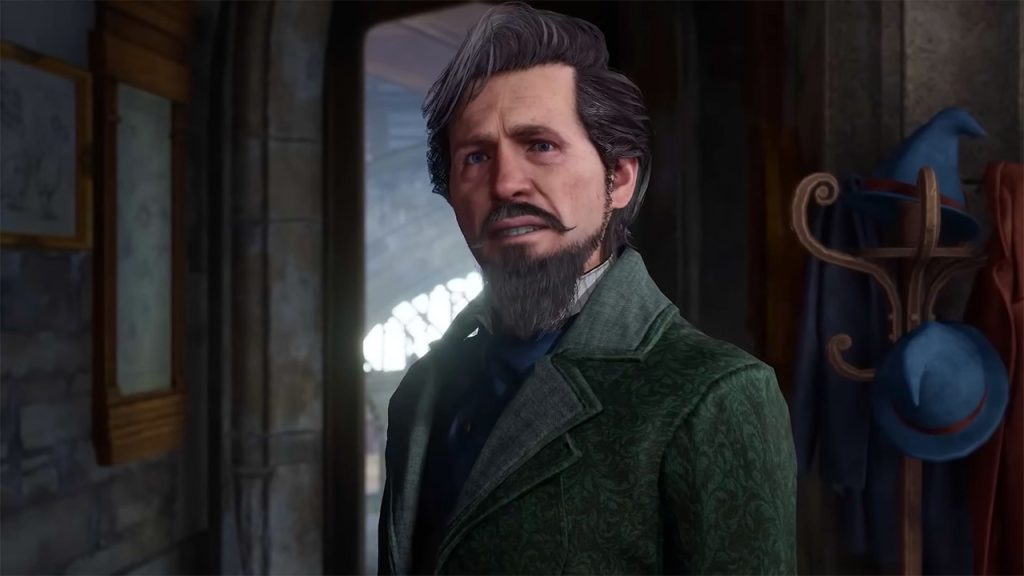 The illustrious and astute Aesop Sharp is your Potions Master. A very intelligent and astute man who has no time for lazy, or silly students. Due to a serious injury that hampered much of his career, we see him walk awkwardly and limp in the gameplay that has been revealed. His extensive experience in the field of potions renders his personality extremely complex and delicate, but equally beneficial to your studies.
Matilda Wesley, Transfiguration Professor and Deputy Headmistress, will undoubtedly be a prominent figure. A notable faculty member, known for her extraordinary abilities in transfigurations as well as some defense against the Dark Arts.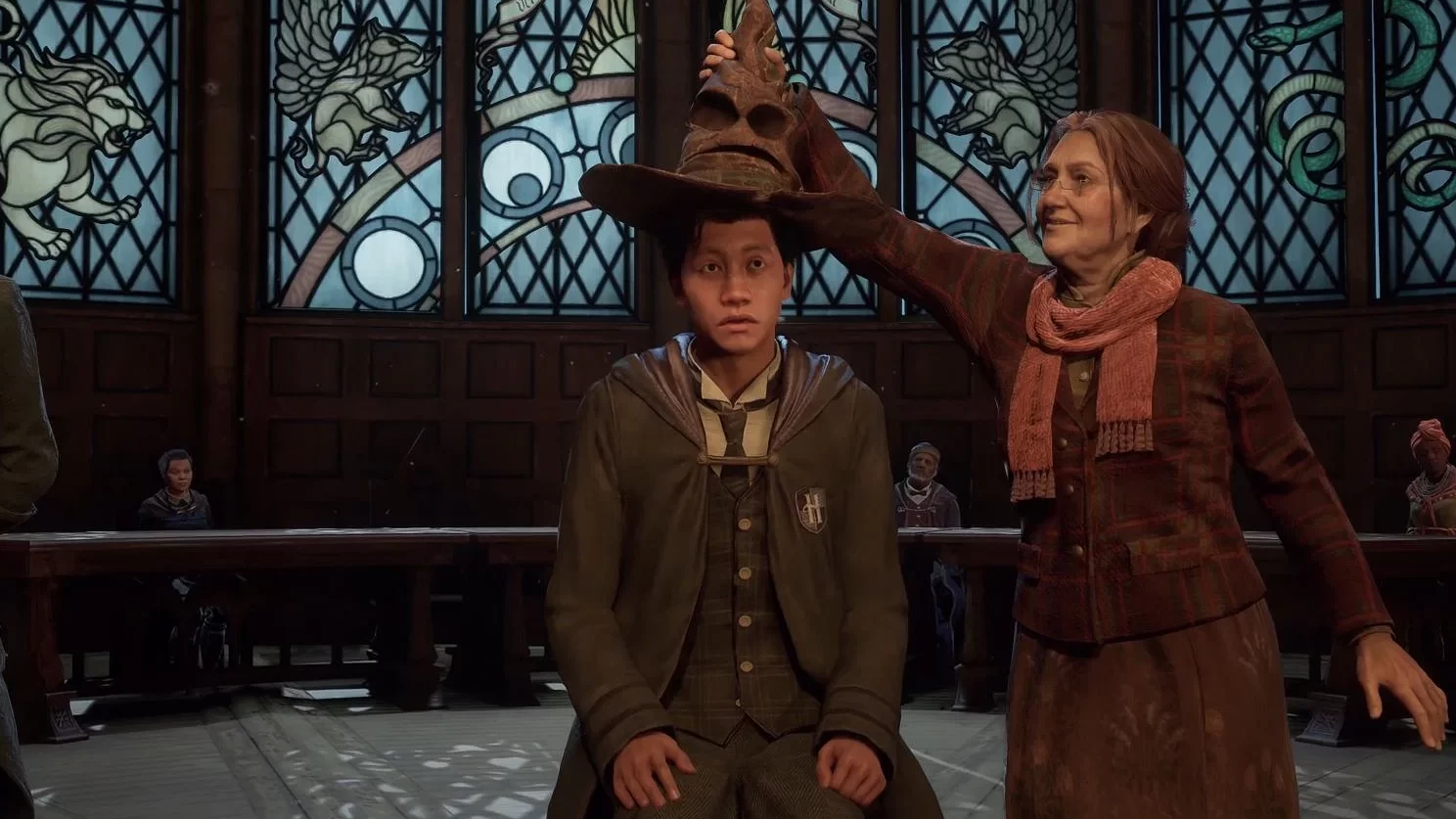 Eleazar Fig will lead us through the study of Magical Theory. He is a wise and understanding professor who employs logic and reason as effective teaching methods.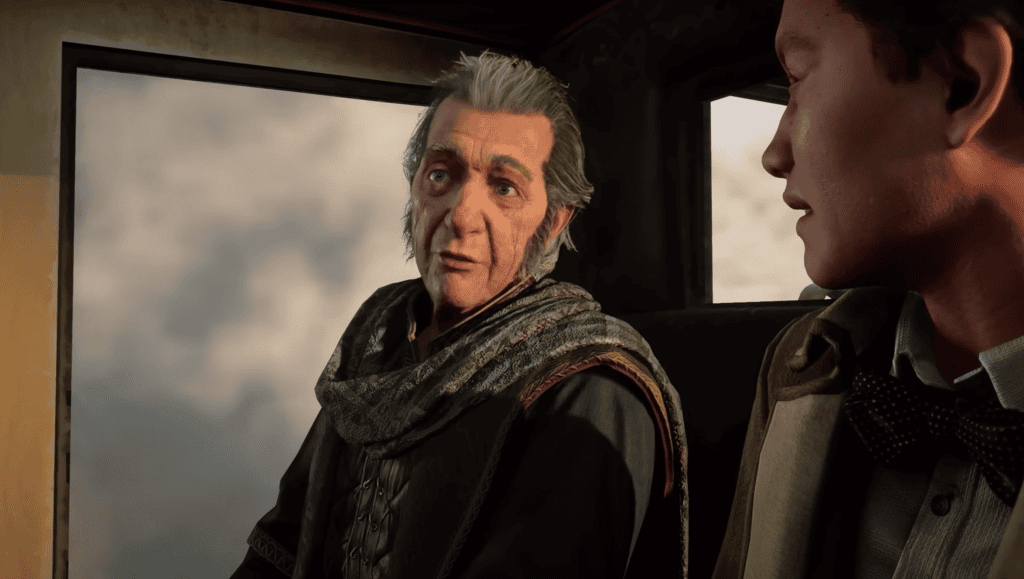 Instead, Dinah Hecat will be in charge of teaching us how to defend ourselves against the Dark Arts. As seen briefly in the Hogwarts Legacy launch trailer, her personality is fantastic and nuanced. Dinah is a strict but pleasant teacher. In the trailer, we see her struggling with a lesson in front of her students, where she literally makes one of them levitate by saying the words: "A surprised opponent is a weak opponent". She is always teaching you something new!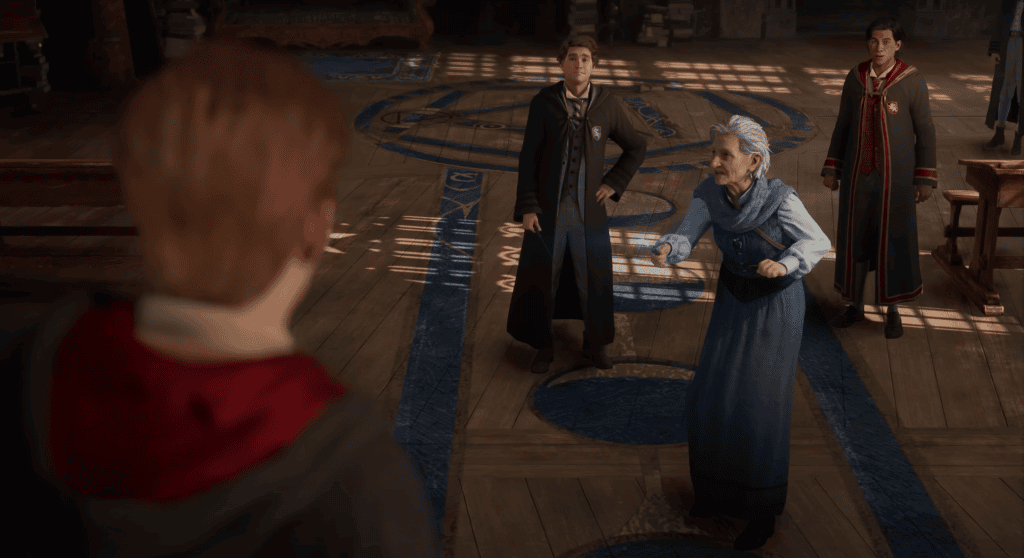 And now it's the turn of Mirabel Garlick, the friendly and sweet Herbology Professor. Her adorable first name comes from the sweet Mirabelle Plum, and her surname comes from garlic. Her career grew in tandem with his interest in magical plants. Her bright, elegant, and loving personality is only a reflection of her noble and sensitive soul. Her unconditional love for her discipline and her students makes her a very interesting character. The kind of teacher we all wish we had!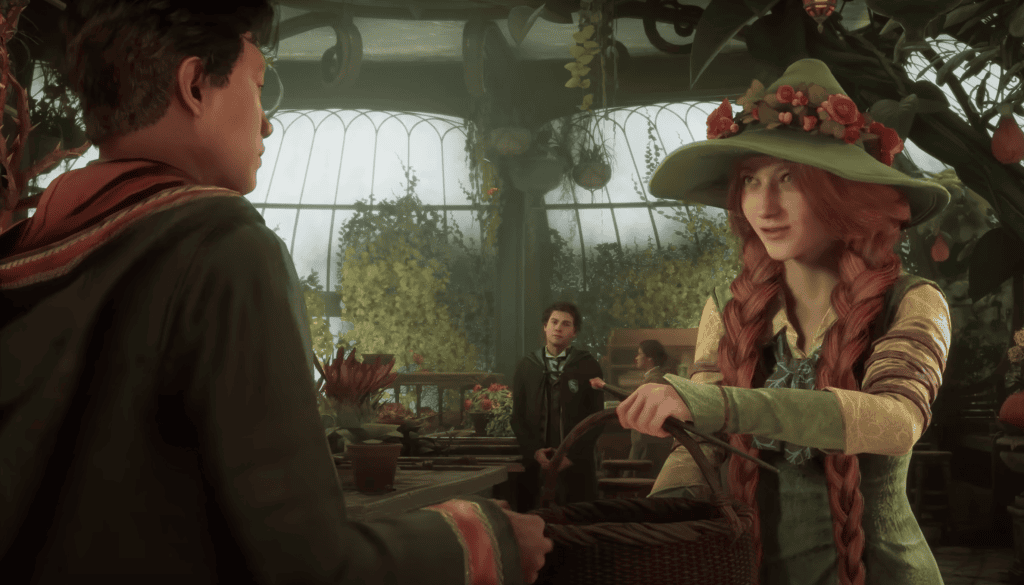 Grace, elegance, and boundless kindness. Abraham Ronen, the Charms Master, is actually a loaf of bread! His carefree and calm demeanor, combined with his pleasant and constant jumping happily while teaching us new spells, make him a truly intriguing character. He considers education to be one of the learning pillars. He adores all of his students.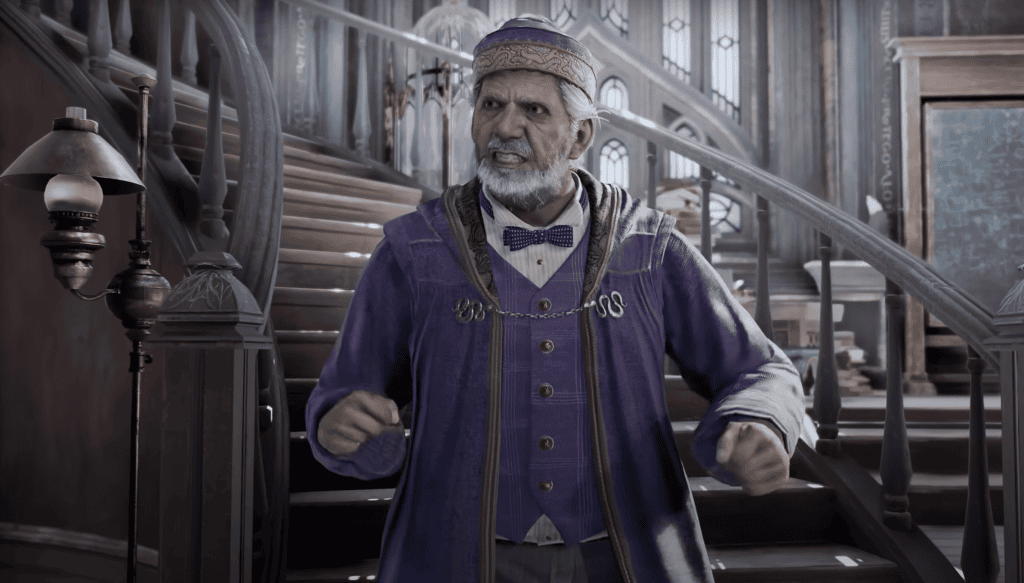 Animals are magnificent and fascinating creatures, but they can alsouseful to make clothing, items, potions, and even as a resource for wand cores. Bai Howin, Professor of Beasts, wishes to teach her students a variety of lessons, including this one. The Professor has a high regard for Beasts, but she also understands their true potential and wants her students to understand it as well.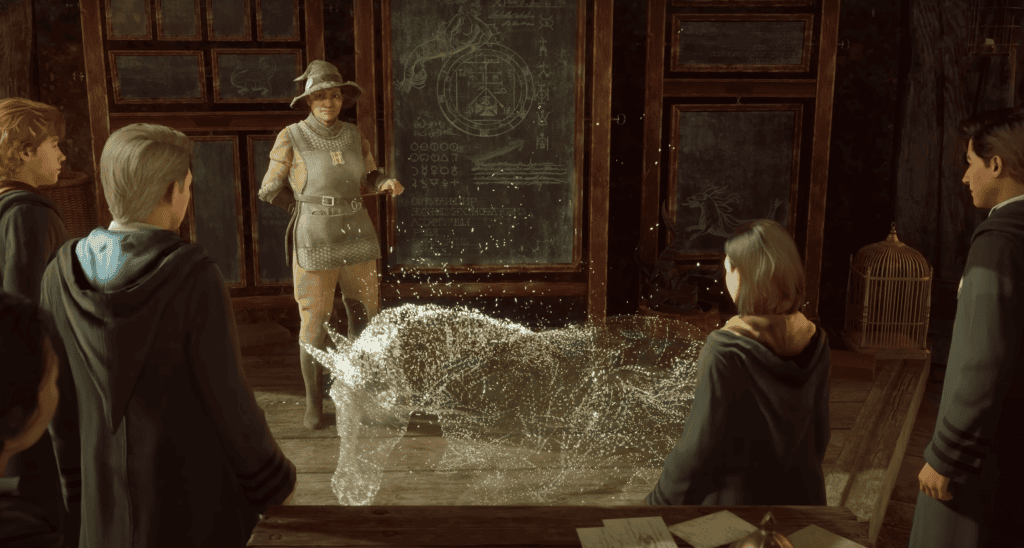 Cuthbert Binns, Professor of History of Magic, reveals very little about himself or his personality. Binns appears as an extremely old and withered entity with a weak but scratchy voice that sounds similar to the hum of an old vacuum cleaner.
The Professor is a wise figure and an expert connoisseur of magic due to his skills in Magizoology, Wandlore, ancient rune studies, alchemist, and Master of the History of Magic.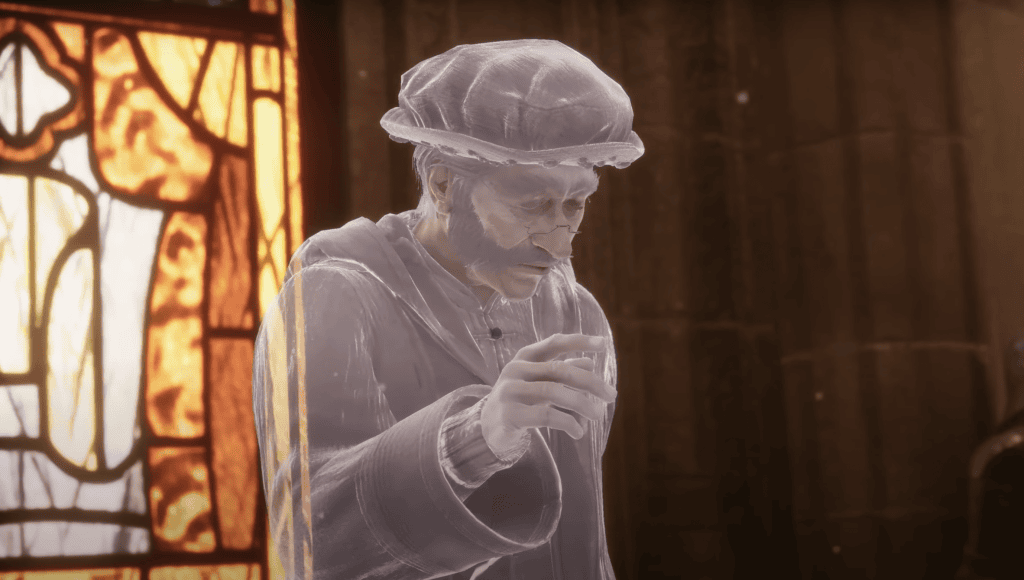 Chiyo Kogawa, the Flight Instructor, is a very demanding and strict teacher whose teaching is based on strict adherence to the rules. Don't be concerned if you hear her speak loudly; she isn't yelling at you. She frequently yells to be heard while flying over the Quidditch pitch.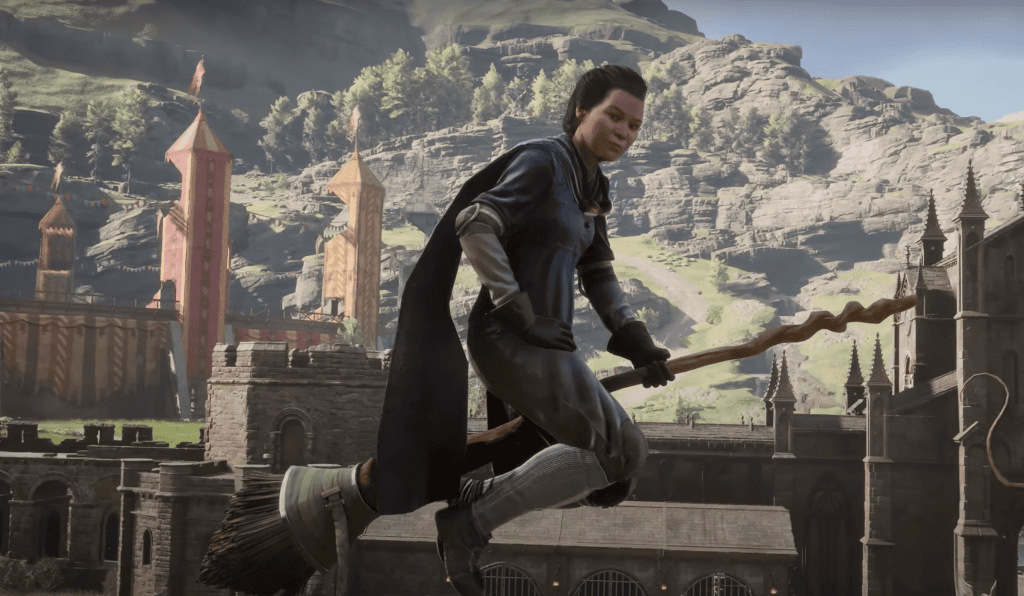 Mudiwa Onai, the Divination Professor, is a demanding and respected figure who expects maturity and education from all of her students. Her enthralling abilities gained through the study of Divination and Transfiguration have made her a very powerful and skilled woman. She is said to be able to cast powerful spells without using a magical wand. She moved from Africa to Hogwarts with her daughter Natsai after being hired as a Divination Teacher.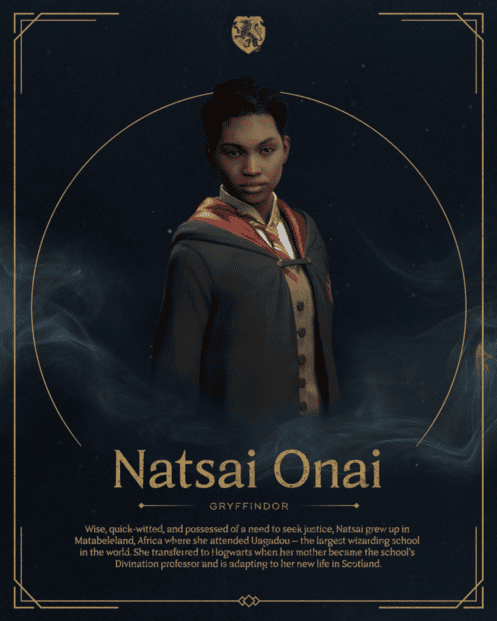 The Astronomy Professor, Satyavati Shah, is well-versed in both theoretical and applied sciences. Her teaching methods are frequently criticized as being excessively stressful, but wait until you get to know her better. Her extreme rigidity conceals a lot more than one might think.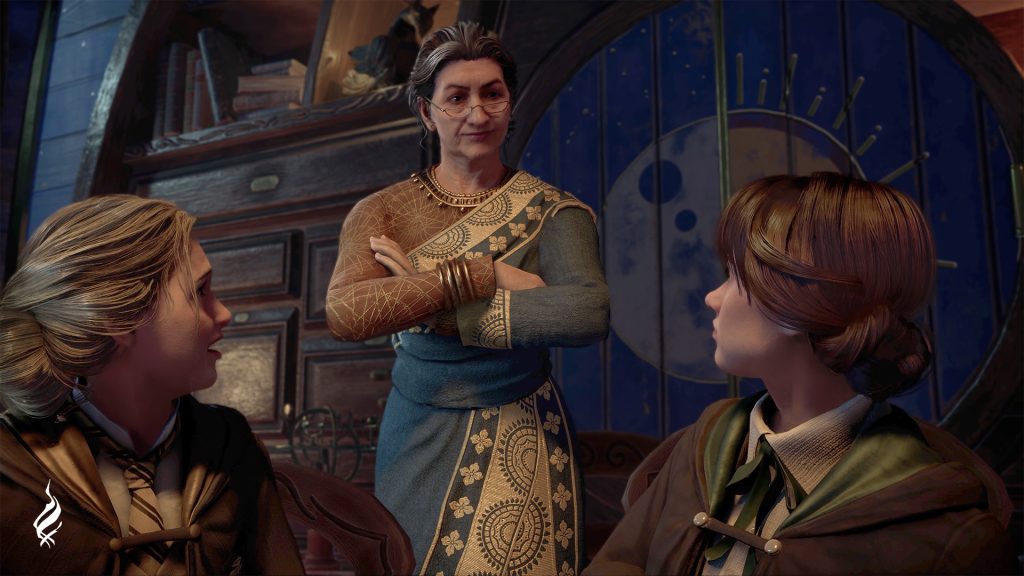 Wands at the Ready
The well-structured gameplay, which is full of activities and elements, is only a small part of what will be a rich gaming experience. The combat system will become an addiction to you, partly because of the highly articulated structure of the duels, but also because of the gratification you will feel when you see your enemies collapse at the hands of your spell.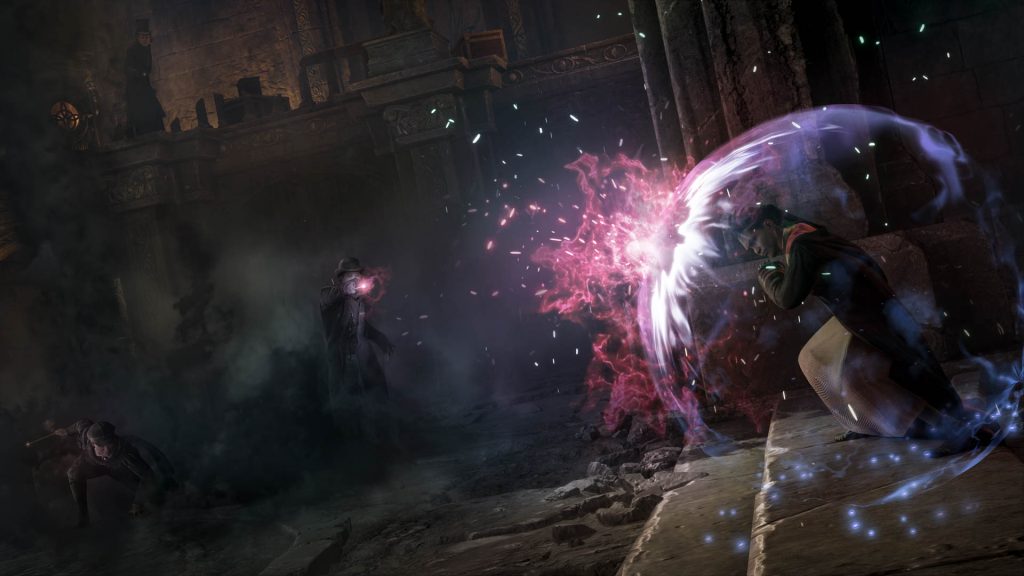 It's important to remember that some spells can be used not only as a simple offensive tool in duels, but also as a useful escape strategy while exploring, catching the enemies off guard.
In duels, we will have access to an infinite number of spells, ranging from the most basic and harmless spells to the most powerful Unforgivable Curses. In this sense, players will be able to shape their own story from the start, choosing whether to follow Hogwarts' sacred laws or learn the perilous secrets of the Dark Arts. As a result, our choices will have an impact not only on the narrative, but also on the learning of spells and curses.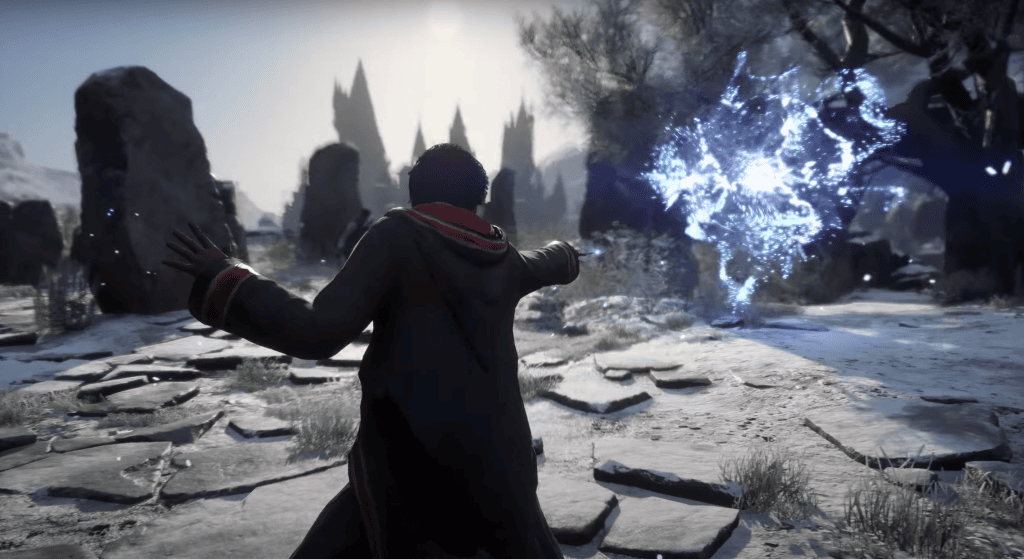 Potions, magical plants, and props are just a few of the many ways to ensure victory. You can quickly turn the tide of the duel by using the potions' bonuses and increases. Using potions, as well as casting specific spells or curses, will require a much longer recharge time. Use all of your magical secrets to defeat your opponents.
Unforgivable Curses deal devastating damage that affects not only the intended target but also other enemies, though there are some limitations. For example, the Avada Kedavra can instantly kill an opponent while also inflicting powerful status effects on nearby enemies. Because of its disruptive power, the developers clearly limited its use, implying a significantly longer recharge time than other spells.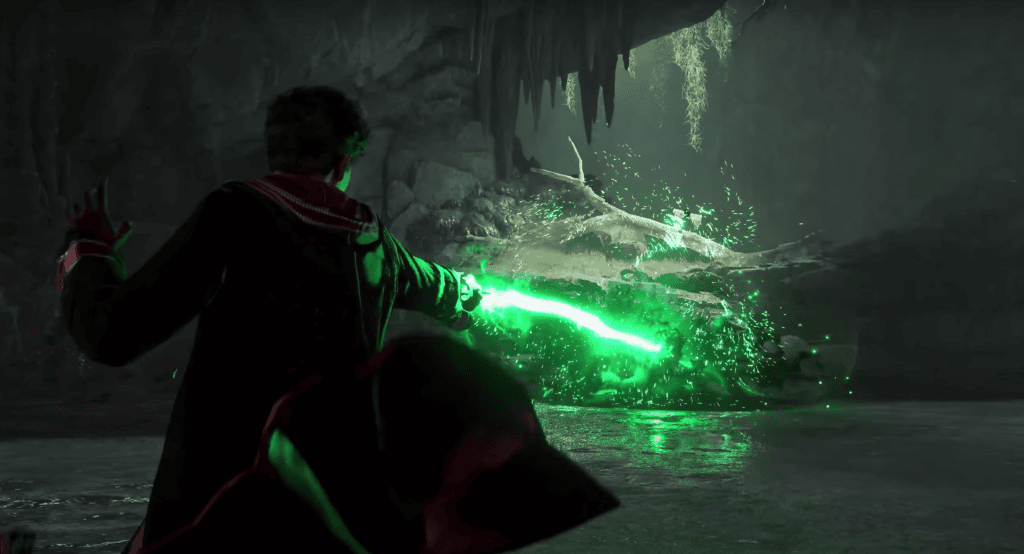 Here are some spells that I believe we could use. Attack spells, protective spells, spells useful in exploration (or in certain sections of the game), and the coveted Unforgivable Curses are all included in the list below.
The spell list is currently incomplete and will be constantly updated with new spells as they become available.
Accio: The Summoning Charm attracts an object to the caster. This spell can be used to solve environmental puzzles or to magnetically attract items to throw at enemies.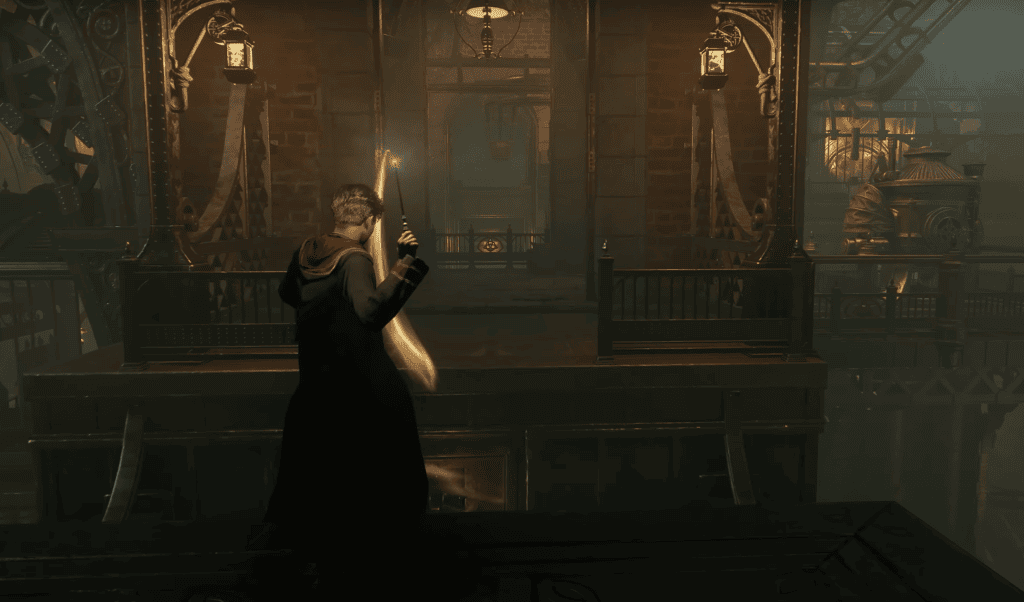 Alohomora: The Unlocking Charm. A simple spell that can be learned to unlock inaccessible magical doors and reveal the contents of intriguing items like chests. The term "Alohomora" comes from the West African Sikidy figures used in geomancy and has the literal meaning "Friendly to thieves".
Arresto Momentum: The Slowing Charm. A deceptive name for a crucial dueling spell. Consider learning how to cast a spell that allows you to slow the fall of an object or person. It has the potential to both save lives and cause pain.
Avada Kedavra: The Killing Curse. The most "beloved" of Lord Voldemort's three Unforgivable Curses. Avada Kedavra instantly kills the target.
Colloportus: The Locking Spell. This charm magically unlocks doors, windows, and other types of locks. It first appears on the walls of Professor Abraham Ronen's spells class.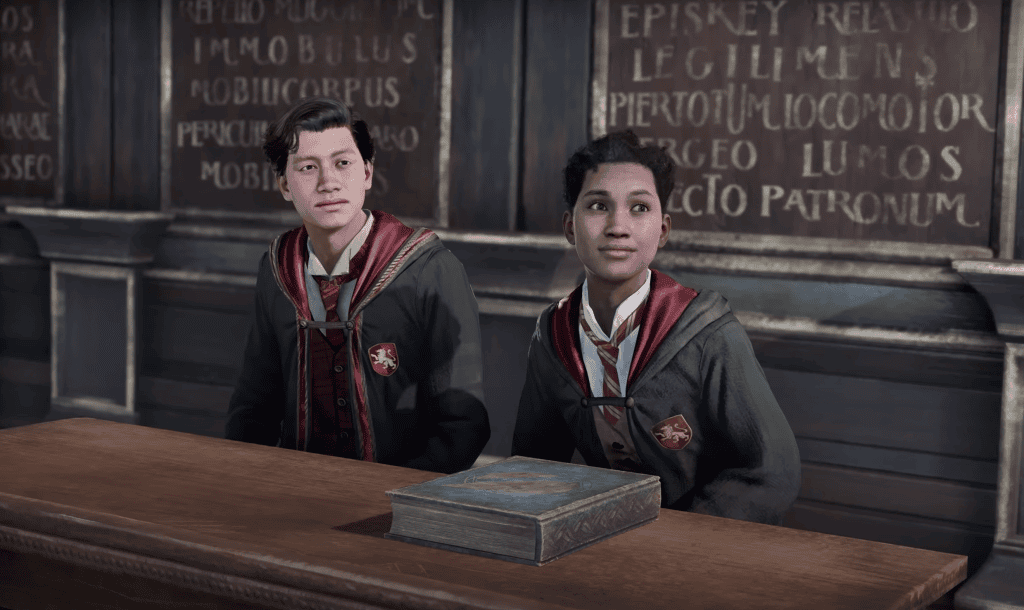 Confringo: The Blasting Curse. A powerful explosive spell that can be used in battle or to clear obstacles. It is strongly advised not to use it indoors or near highly flammable objects.
Crucio: The Cruciatus Curse, also known as the Torture Curse, was a sadistic Dark Arts tool and one of the three Unforgivable Curses. A cruel and inhuman curse that causes unbearable pain, causing the enemy to writhe in agony.
Descendo: Have you just levitated an opponent in the air? Do you sense his apprehension? Maybe it's time to let him go. Don't you think you could cast this spell on objects every now and then?
Depulso: The Banishing Charm. This spell can either throw something at an opponent or repel their attacks. Its effect is diametrically opposed to that of the Summoning Charm (Accio).
Diffindo: The Severing Charm. This spell is especially useful for precisely cutting objects, but it can also cause death if used carelessly. Stop slicing other students like ham!
Episkey: The Minor Healing Charm. It is used to treat minor wounds or simply to alleviate pain. The Episkey charm, like Colloportus, appears in the spells classroom, so I'm assuming it's one of the learnable spells.
Expecto Patronum: The Patronus Charm. Will this spell actually appear in the game? Who knows! It would undoubtedly be a beautiful tribute to Harry Potter fans. Summon a powerful mystical creature known as a Patronus to protect the wizard or witch for a limited time.
Expelliarmus: The most well-known Disarming Charm among Hogwarts students. Disarm your opponents, take away their magic wand, and counterattack with a spell.
Flipendo: The Knockback Jinx. Every Hogwarts student should be able to perform this basic attack. This spell inflicts superficial wounds on the enemy's body and allows us to move objects or small magical beings.
Glacius: The Freezing Spell. The cinematic trailer shows this spell in action. Its freezing power will be extremely useful in combat, allowing us to inflict severe frost damage while temporarily immobilizing the enemy.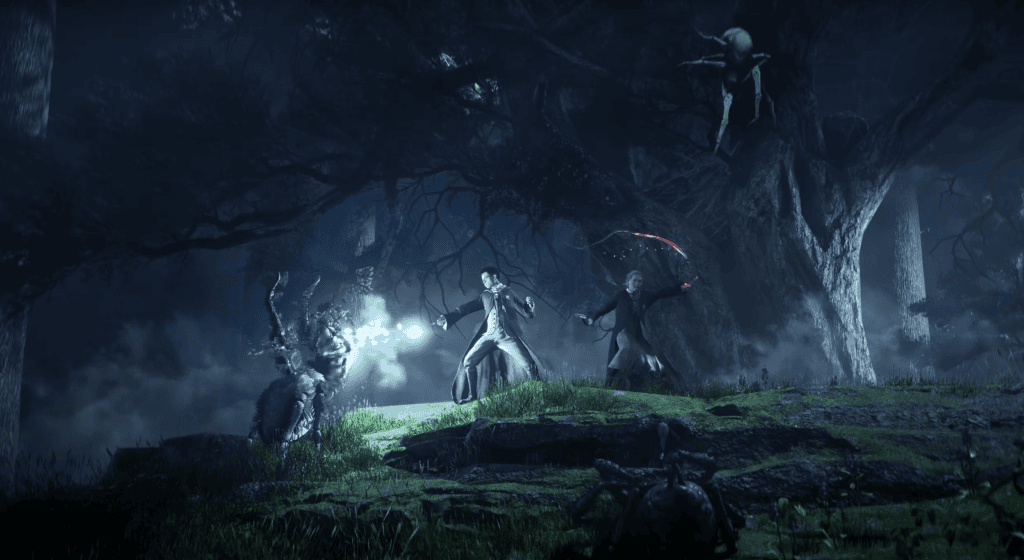 Glisseo: The Sliding Spell will be useful not only for transforming ladders and other similar objects into slides during exploration, but also for making your enemies slide or lose their balance. This spell appears on the walls of Professor Abraham Ronen's spells class.
Immobulus: The Freezing Charm is extremely useful for both fighting the enemy head on and escaping a wild beast's attack. In any case, its immobilizing effects will buy you enough time to temporarily obstruct the majority of your opponent's bodily functions.
Imperio: The Imperius Curse. The term imperio is derived from the Latin word "Imperium", which means power. This is the final and third Unforgivable Curse. Its power allows the player to brainwash the enemy into siding with us, but that's not all. As long as you have control over your chosen target, it will take much less damage from enemy attacks, allowing the curse to last much longer.
Incendio: The Fire-Making Spell. A powerful spell that summons a beam of fire that ignites the entire area to which the wand points. It can be used to attack enemies, but it can also be used as a defense tool to protect us from a surprise attack by a creature.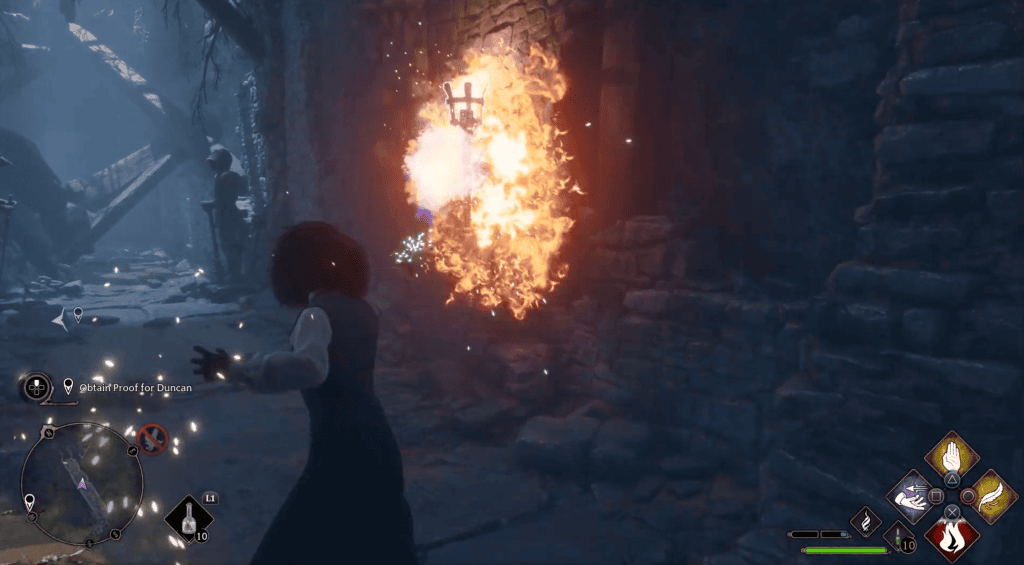 Levioso: Is this the Levitation Charm to replace Wingardium Leviosa? We're not sure, but the effect of this spell appears to be slightly different from the famous Harry Potter spell from the books and movies. We will be able to levitate an object or an enemy with Levioso, but we will not be able to control or move it as we see fit. Defence Against the Dark Arts Professor Dinah Hecat casts this spell on a student in the launch trailer to demonstrate to her students that even a minor distraction in combat can lead to defeat.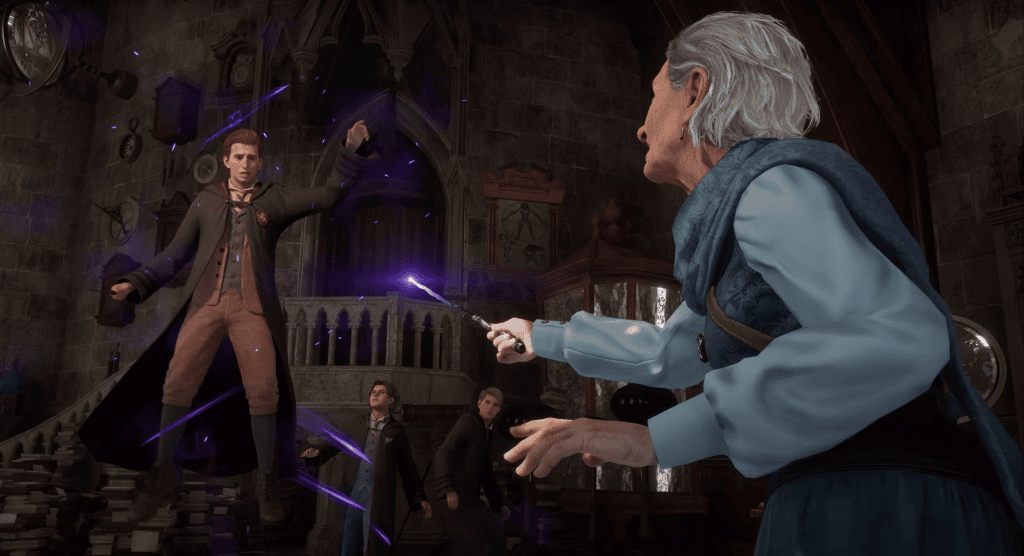 Lumos: The Wand-Lighting Charm. It creates an intense beam of light that drives away the darkness by transforming the wand into a torch. t's particularly common among Hogwarts students.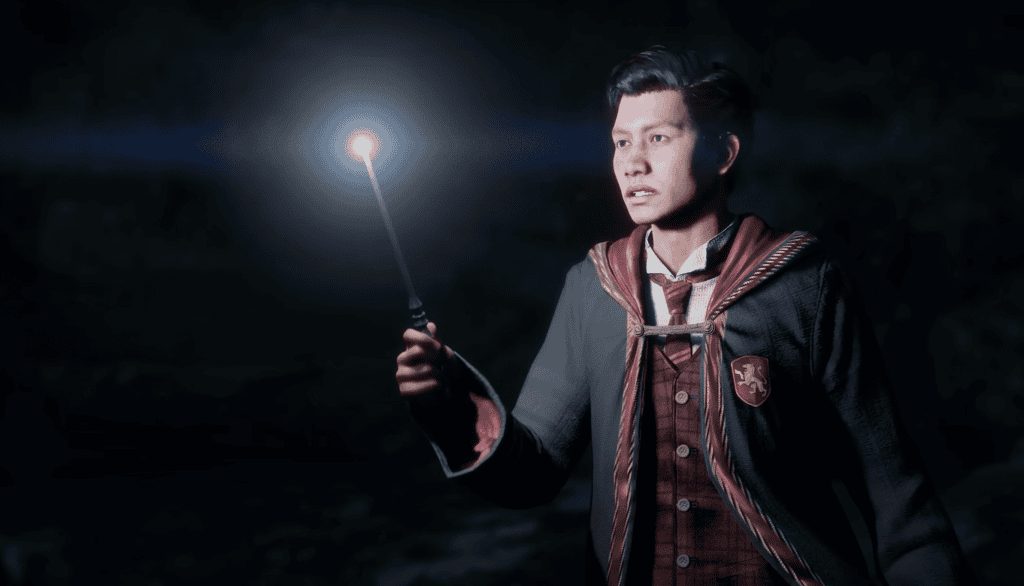 Mobiliarbus and Mobilicorpus: We've added two more Levitation Charms to our list, but we're not sure if they'll be in Hogwarts Legacy. The first spell causes trees to levitate, while the second has an effect on things and people. Both spells can be found in Hogwarts' spells classroom.
Nox: The Wand-Extinguishing Charm. Why use your wand when there's plenty of light?This spell has the opposite effect of theThe Wand-Lighting Charm (Lumos).
Oppugno: The Oppugno Jinx. A powerful and dynamic spell that shields us from the enemy. It attracts flaming barrels, swords, and other blunt instruments, which we can use to attack opponents.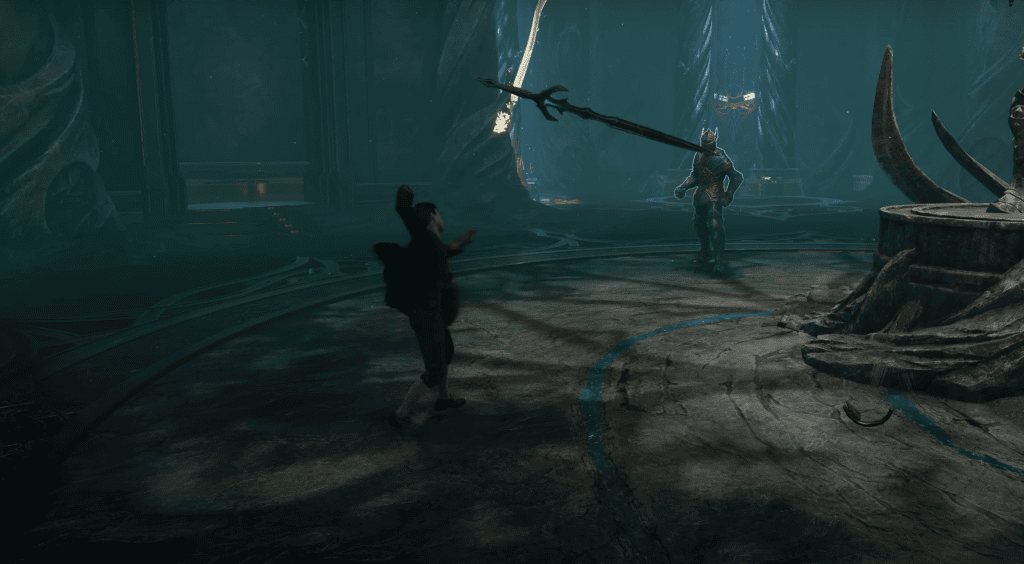 Petrificus Totalus: The Full Body-Bind Curse. A powerful petrification spell that hardens an opponent's body into stone, immobilizing them. You'd scare even Medusa!
Protego: The Shield Charm acts as a shield against opponents' weaker magical attacks. It has no effect against Unforgivable Curses. It is frequently mentioned alongside its three more advanced forms: Protego Horribilis (a protective charm against Unforgivable Curses), Protego Maxima (a defensive barrier that guards a perimeter), and Protego Totalum (a protective spell cast to keep an area safe from intruders and their spells).
Reparo: The Mending Charm is used to repair various sized objects. It comes in a variety of shapes, including the Oculus Reparo, which allows you to repair broken glasses. According to the trailer, the power of this spell is not limited to repairing glasses or other small objects, but it can also rebuild a massive stone bridge.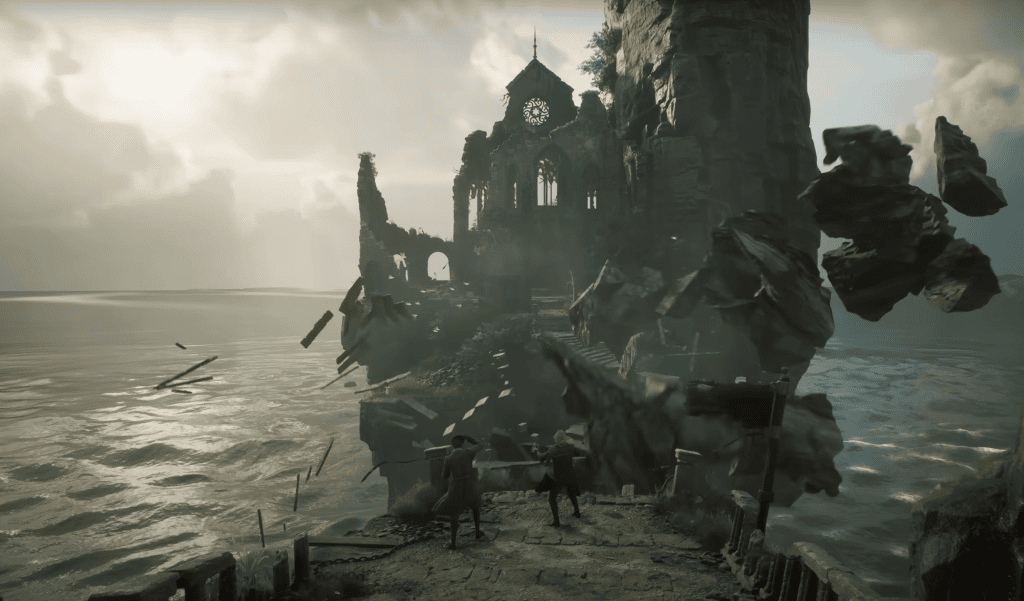 Revelio: This charm (Revelio Charm) reveals an object, a message, a secret access, or anything else that is hidden from sight. It could be especially useful in Hogwarts Legacy to reveal a collectible or anything else that tries to hide from our sight.
Stupefy: The Stunning Spell. This spell summons a powerful attack that hits the opponent hard and knocks him out for a set amount of time. Remember when Hermione used the Stupefy to knock Ron out?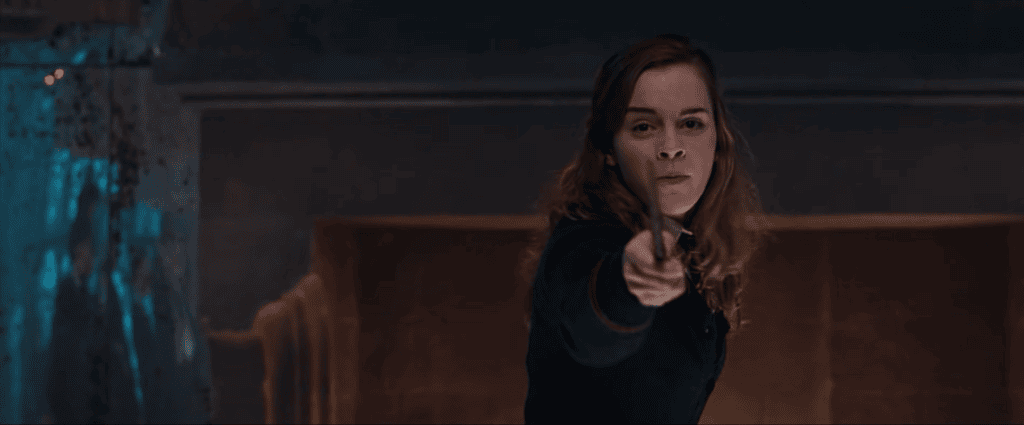 This is my personal list of spells and charms. However, I'd like to say a few words about talent points.
In addition to taking classes with Hogwarts Professors, learning spells, and defeating hordes of magical enemies to earn experience points, players will have access to a wide range of power-ups, unique abilities, and talents to help them improve their character. You'll be able to design your own fighting style, deciding which spells to improve and whether to take an offensive or defensive approach to combat. According to rumors, it's not possible to respec the talent points later, so choose your points and refine your skills carefully.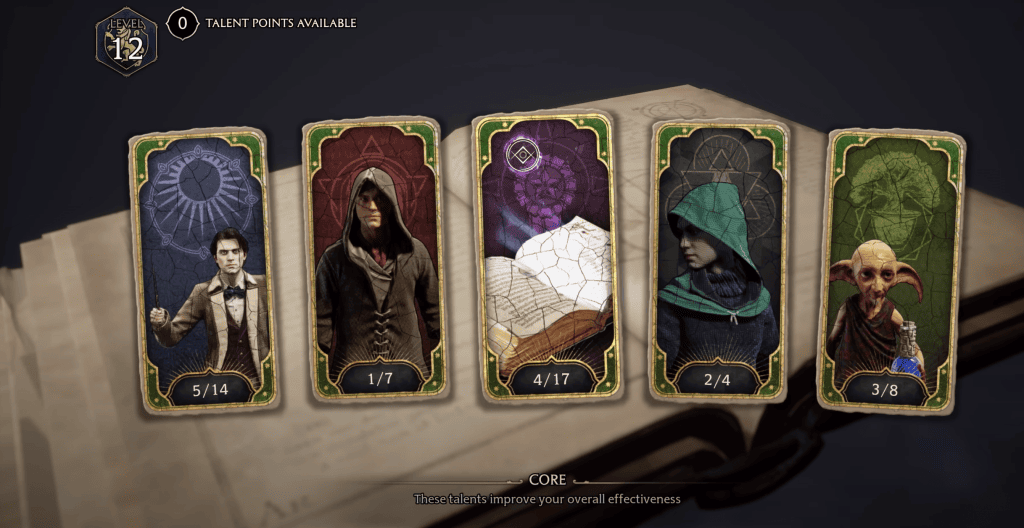 The Room of Requirement and the Chamber of Secrets
I'd like to discuss two other noteworthy aspects of Hogwarts Legacy. These are two fascinating areas that long-time fans will undoubtedly recognize and, in my opinion, deserve special mention. I'm referring to the Room of Requirement and the Chamber of Secrets.
The Room of Requirement will serve as an important reference point for Hogwarts students as well as a key component of the gameplay experience. Consider it your own top-secret headquarters, complete with everything you need. It's a massive space that can be completely customized to your preferences.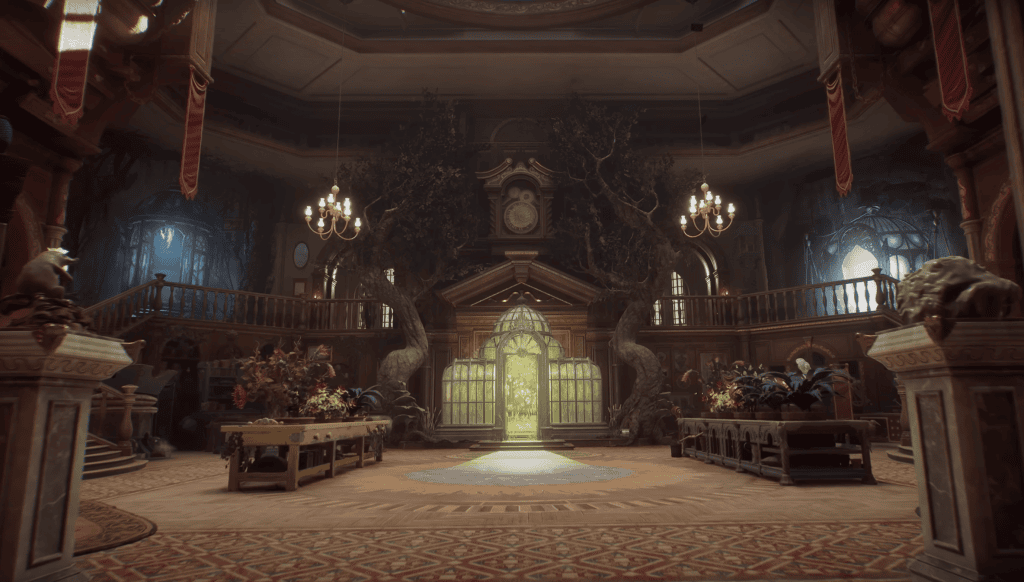 You'll be able to change the architecture of the room, decorate it with carpets, statues, and other decorative objects, upgrade your gear, and customize every detail according to your preferences by utilizing an infinite number of customization options. This is your personal space, and you are not required to share it with anyone.
Choose the color, size, and position of the decorative objects at your disposal. You'll have your own space where you can sow, grow, and harvest your plants, as well as the ability to brew potions. Of course, everything has a price. You'll need to complete some side quests and collect some intriguing magical formulas scattered throughout Hogsmeade to have so many customization options.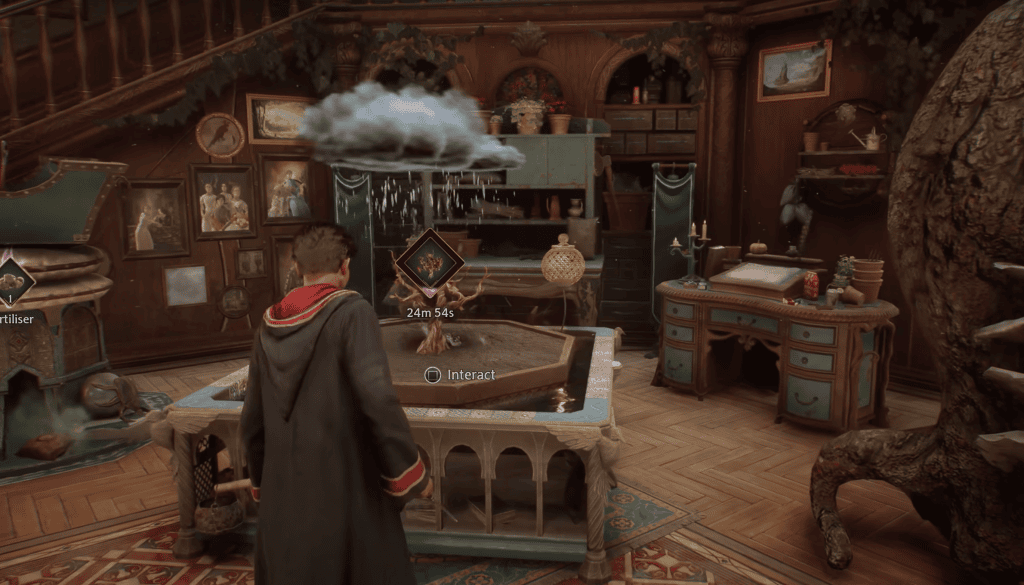 The Room of Requirement's numerous possibilities are not limited to a single internal space, but also include other enticing surprises.
There will be an outdoor area where players can build a fully customizable Vivarium from multiple perspectives, where we can feed and care for our magical wild animals. Deek, a kind and helpful house elf, will guide you through the process of acquiring and managing your own magical beasts.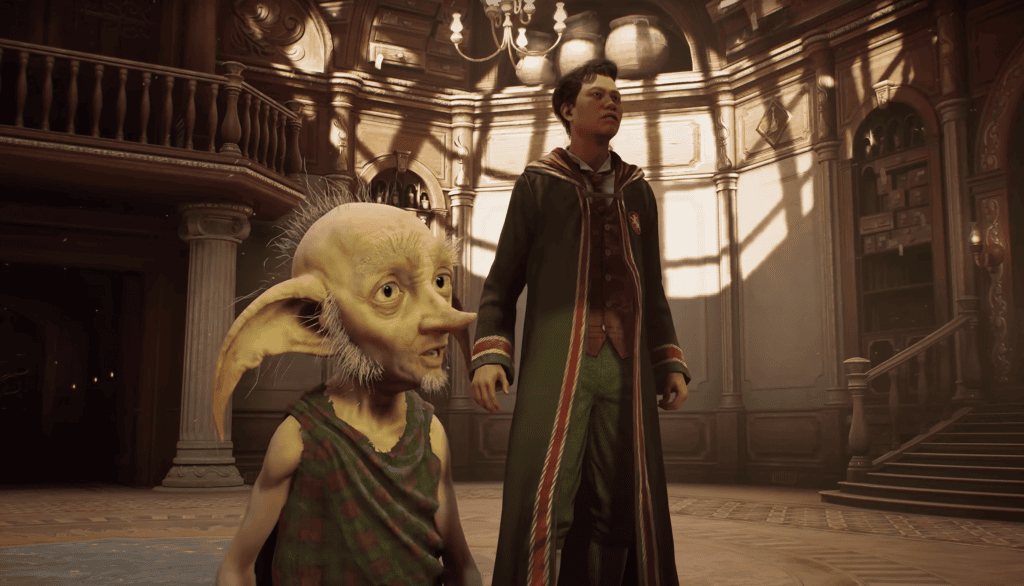 This area will be completely customizable based on your protagonist's personality, resulting in a stunning naturalistic and personal space. You can brush, care for, and cuddle your magical pets, as well as make them participate in their favorite activity and even give them a name. Their reward for you will be their unconditional love, as well as some magical ingredients and other useful magical resources.
You'll be able to reclaim the magical creatures by exploring the various areas and rescuing them from perilous situations, thereby earning their trust. Remember to visit the Room of Requirement on a regular basis to check on your plants and feed your hungry pets. Hagrid would be proud of you!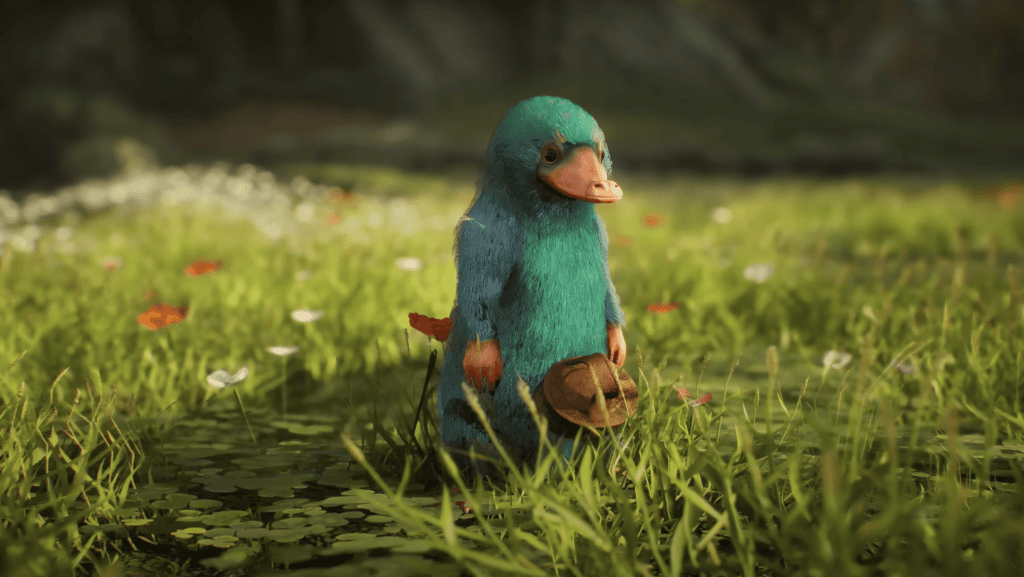 As previously stated, the possibilities offered by Hogwarts Legacy's open world are limitless in all game components, with the goal of creating an indelible experience for both Harry Potter fans and all players looking for a thoroughly researched open world ARPG.
Finally, I'd like to say a few words about the Chamber of Secrets, which, for those who are unaware, will not be included in the game. Avalanche Software's choice is extremely coherent and forced, leaving no room for other interpretations. But what are the reasons why this area cannot be included in Hogwarts Legacy?
The reasons for this choice are primarily lore-related. The developers have stated that they want to accurately and precisely build the world and events depicted in the game while keeping the main story of Harry Potter in mind. The biggest issue was the monstrous Basilisk that crept into the depths of the Chamber of Secrets.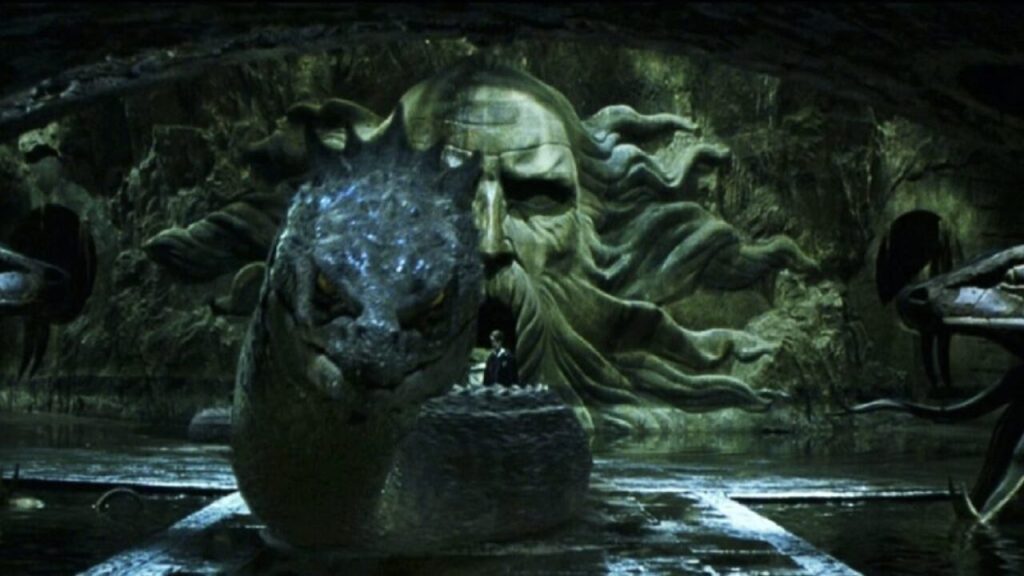 According to a recent leak regarding the official Hogwarts Legacy artbook, Avalanche Software has expressed its willingness to halt development of this area due to the overwhelming number of challenges that the developers should have faced, particularly in terms of design, as well as a variety of other factors that would limit everything that would come from it.
Furthermore, because Hogwarts Legacy takes place in the 1800s and the Basilisk was killed in 1992, a strange temporal paradox would have occurred.
Good Morning, Hogwarts
Personally, I am excited to step into the magical world of Hogwarts Legacy. All game components appear to work in tandem, resulting in Avalanche Software's new project being a high-level, complete, and unique video game.
Will this be the best video game based on the Harry Potter saga ever made? I can't tell you yet, but all of the conditions are in place for this to happen!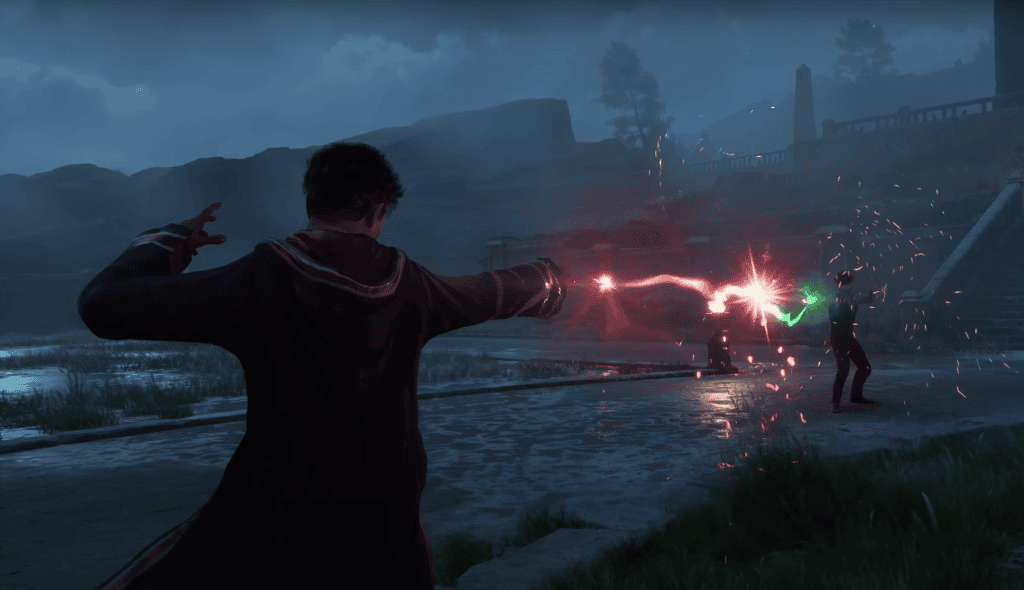 If you've made it this far in the article, thank you. I hope you enjoyed my analysis, and I've included some helpful resources below that I recommend you visit to learn more about the new Avalanche Software project.
Welcome to the Hogwarts School of Witchcraft and Wizardry!