Ninja Theory unveiled a jaw-dropping teaser trailer for Hellblade II: Senua's Saga at the State of Unreal GDC 2023, showcasing Senua's incredible real-time facial animations with Unreal Engine.
Senua's Saga Hellblade II was showcased at the Game Developers Conference's State of Unreal with a stunning new trailer featuring the actress Senua's new hyper-realistic real-time facial animations created with the Unreal Engine 5.
The trailer showcases the full creative, artistic, and technical power of the Metahuman middleware as well as the multi-faceted creative tools integrated in the Unreal Engine 5 editor, which Ninja Theory's digital artists used to outline Senua's realistically impressive face, animations, and facial expressions.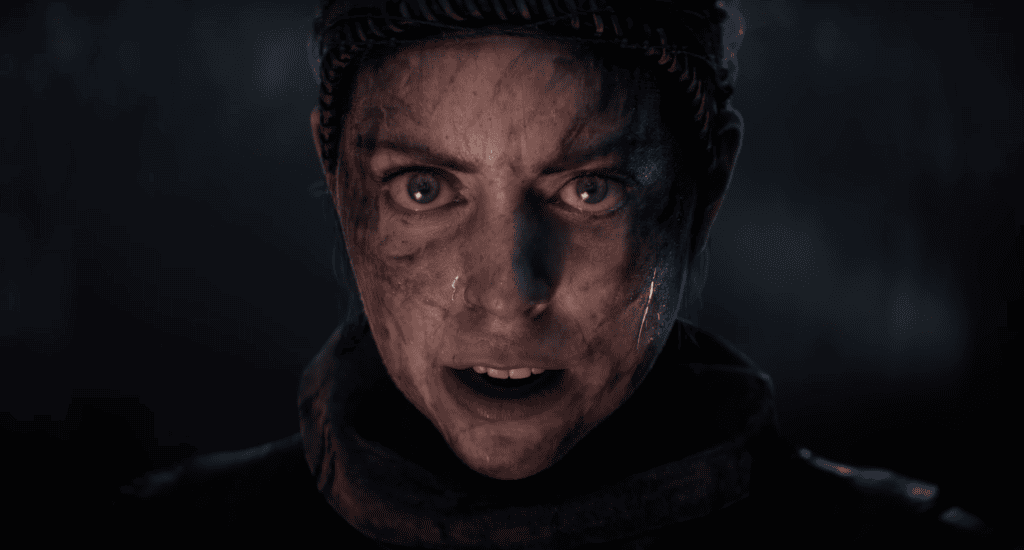 The details are incredible, especially the light-shadow contrast textures and the extraordinary facial expressions of the lead actress and motion capture artist Melina Juergens.
Look at the eyes' expressiveness and the mouth's animation. We're talking about a high level of realism, which is aided by Melina's exceptional acting and expressive abilities.
We can see her rage-filled green eyes, some raised wounds, a perfectly natural brow movement, and the glacial gaze caused by suffering and vengeance. Senua's eyes are swollen with rage, burning like fire, and fixed on the viewer, conveying her emotions.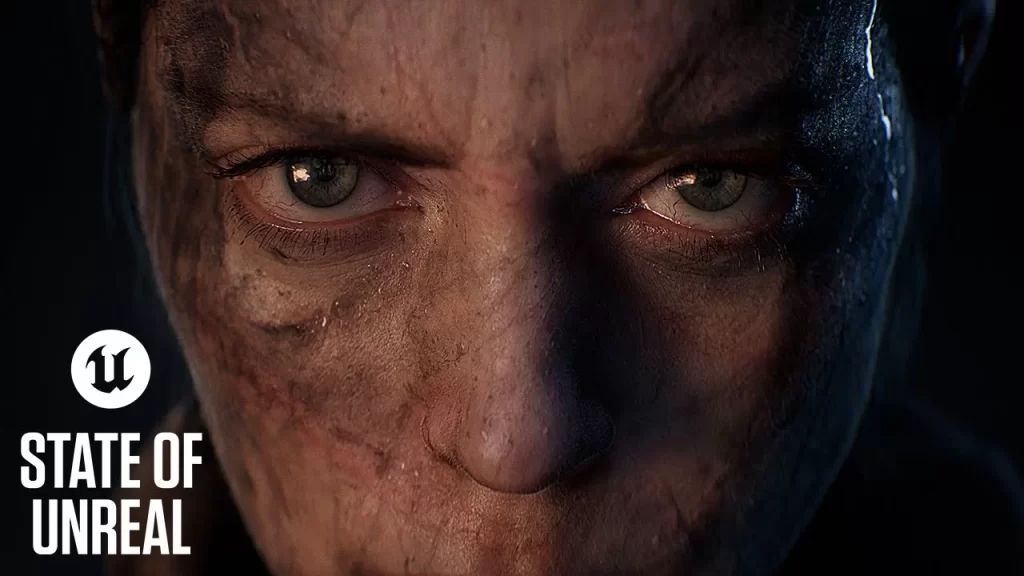 The Omen of Ragnarök
"I see through your darkness now. I see through your lies. I will show them how to see as I do."
Senua's words reverberate like war drums. We've heard Druth's stories about the runes that herald Ragnarök, the end of the gods. The protagonist's voice is a rage-filled scream, an echo of unfulfilled vengeance.
"I will not appease your gods. I will destroy them."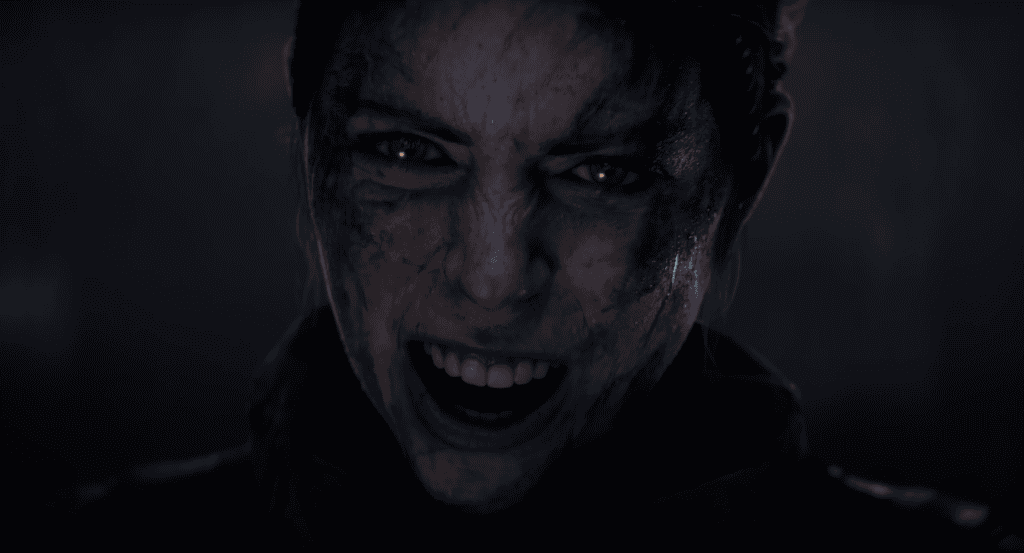 Her veins throb with blood, and her deep voice announces the start of a bloody war. This time, no deity will escape her fury.
The oppressive veil of darkness, the lies, her desire for vengeance… Nothing will be enough to quell her anger. Her unyielding wrath will be unleashed on the gods, with catastrophic consequences.
We have no idea where Senua will lead us or how many battles we'll have to fight. However, there is one thing we already know. The voices in her head have returned.
Melina's performance is phenomenal. Just take a look at her expressiveness, gaze, and facial mimicry to see what emotions she's attempting to convey to us. She has great body language, expressing emotion with every look or movement of her face. She's an excellent actress who gives Senua a unique personality and sensibility.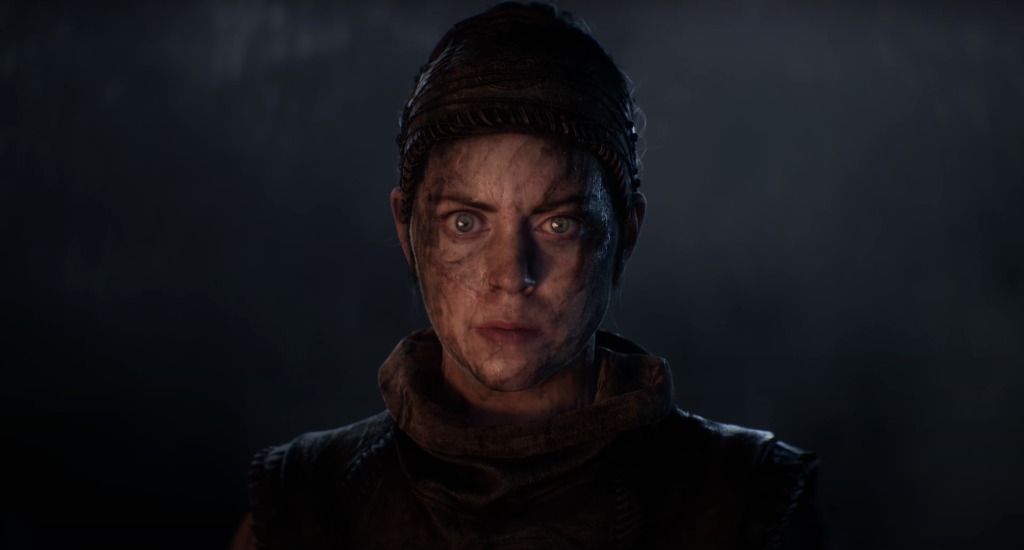 Looking Forward to the Release Date
Senua's Saga: Hellblade 2 is coming soon to PC and Xbox Series X/S. Although Ninja Theory has not yet revealed the game's official release date, insider rumors suggest a release window in the second half of 2023, but nothing has been officially confirmed.
If you're curious about what goes into the development process of a video game, I recommend checking out Ninja Theory's Development Diary in Iceland's vast nature reserves.
If you want to learn more about the Senua's Saga thus far, check out our Hellblade: Senua's Sacrifice review.
For the time being, all you can do is wait and keep an eye out for our latest Hellblade II news. Stay tuned, talk to you soon.
Useful Links:
Ninja Theory (Official Website)