Dead Unending, is a simple classic format that doesn't need further ado: hordes of zombies!
Game developer Tylario is back after PEGGO! and Infinite Platformer, aiming once again on addictive gameplay.
The pleasure of slaying
It took me just a few hours to appreciate the old-fashioned ambience of this new title coming out at the end of April.
A simple graphic engine focuses all the attention on the addictive gameplay. 
Slay zombies to loot resources useful to build a base camp. And then repeat this slaughter/exploration in search of new weapons and resources. 
The base can be customized, fenced off, equipped with barbed wire, automatic turrets and all the quality of life that any survival genre needs.
The player has few Game stats (Hunger, Energy, Health) to keep an eye on during explorations in the small town of Null.
There's an experience and level system that determines the availability of upgrades. 
The save spot only available in base camp add a dash of tension to the roaming routine. 
The tight backstory pairs well with the retro graphics and immediately gives way to the survival horror/sandbox hybrid gameplay.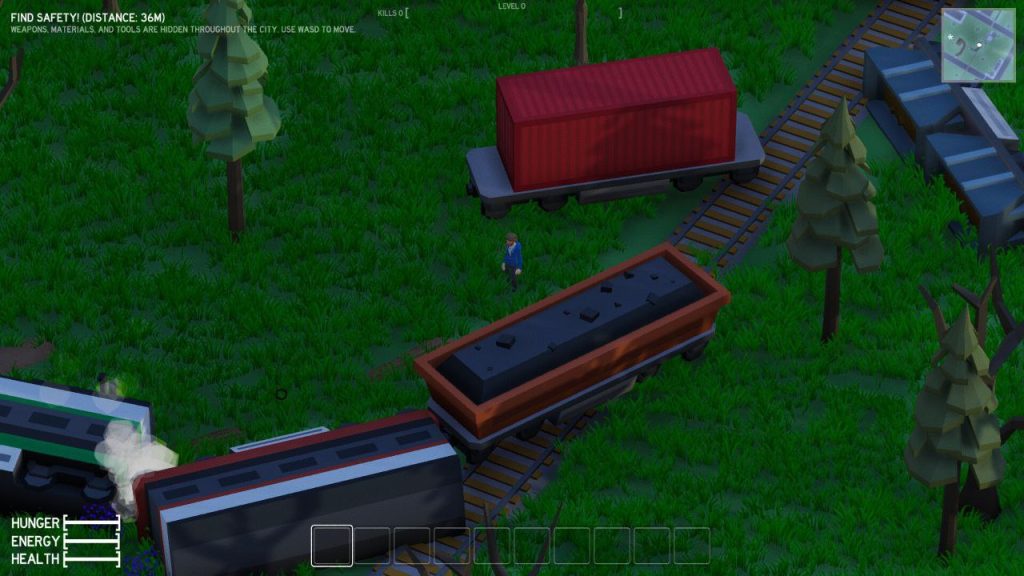 That cabin in the Null
Even with a map to explore, I wouldn't consider this title an open world, and this is a damn good thing. 
The well designed and diversified environment does not lead to random wandering like in a lot of recent survival games.
The rewards for these undead massacres aren't well varied, but this is a demo, and even the difficulty for now seemed quite flat.
However, these are minor obstacles, surmountable with the inclusion of more features in the full version.
I found myself dreaming about new resources, weapons, enemies and especially new add-ons for my little home among the undead…
The hype is real.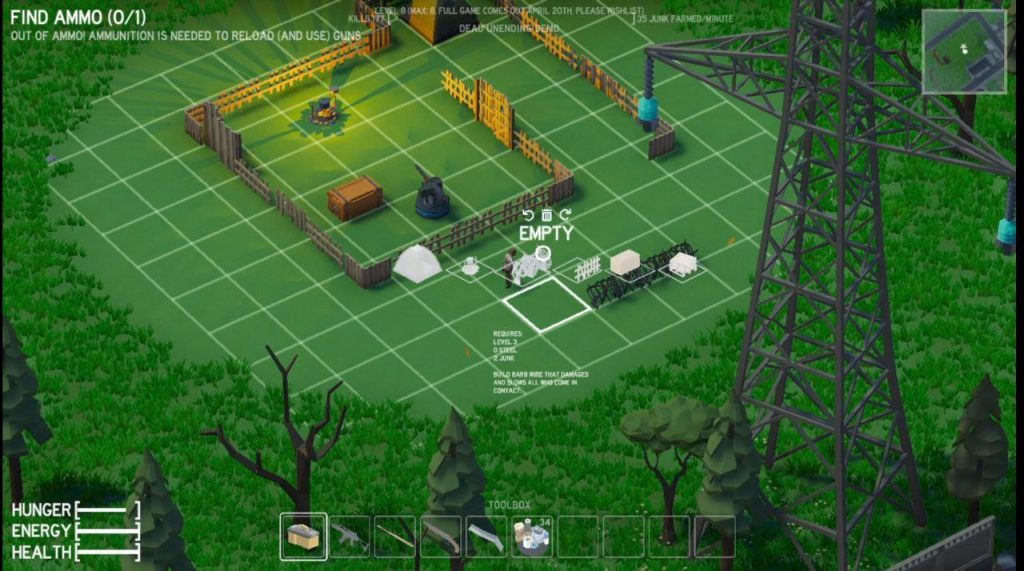 One thing I absolutely would not touch is the graphic engine, which is light and nice and has a surprising variety of playable skins. The zombies are seldom identically dressed, and the bugs I have encountered are very few for an indie game.
With these assumptions Dead Unending really promises to be a pretty and addictive hybrid, a perfect cross between Minecraft and 7 Days To Die.
Developer Website
Dead Unending on Steam