Build your reputation, create delectable dishes, and earn the coveted and prestigious Michelin Star.
Chef Life: A Restaurant Simulator is a new video game developed by Cyanide Studio. The project highlights NACON's partnership with the Michelin Guide in order to provide an immersive and realistic restaurant experience for anyone interested in approaching a production that combines gastronomy and video games. A collaboration that offers a consistent overall experience while showcasing the culinary landscape in all of its glory.
The PC version of the game was released on February 23, 2023. On March 28, 2023, Chef Life will also be available (in the United States) for Nintendo Switch, PlayStation 5, PlayStation 4, Xbox One, and Xbox Series X/S.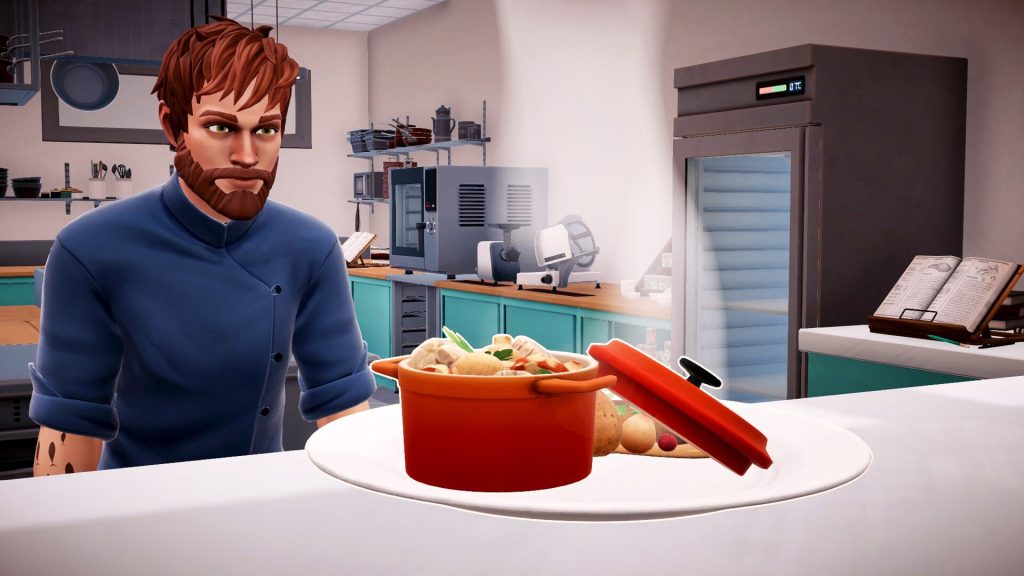 Cyanide Studio broadens the scope of simulation video games with a production suitable for all ages, providing a fun and engaging experience that places all of its cards in the hands of the chef's life management.
Chef Life: A Restaurant Simulator is the latest project from the French software house, which you will undoubtedly recognize as the developers of the video game adaptation of Jervis Johnson's table game Blood Bowl, which combines the splendor of NFL with the extraordinary fantasy world of Warhammer.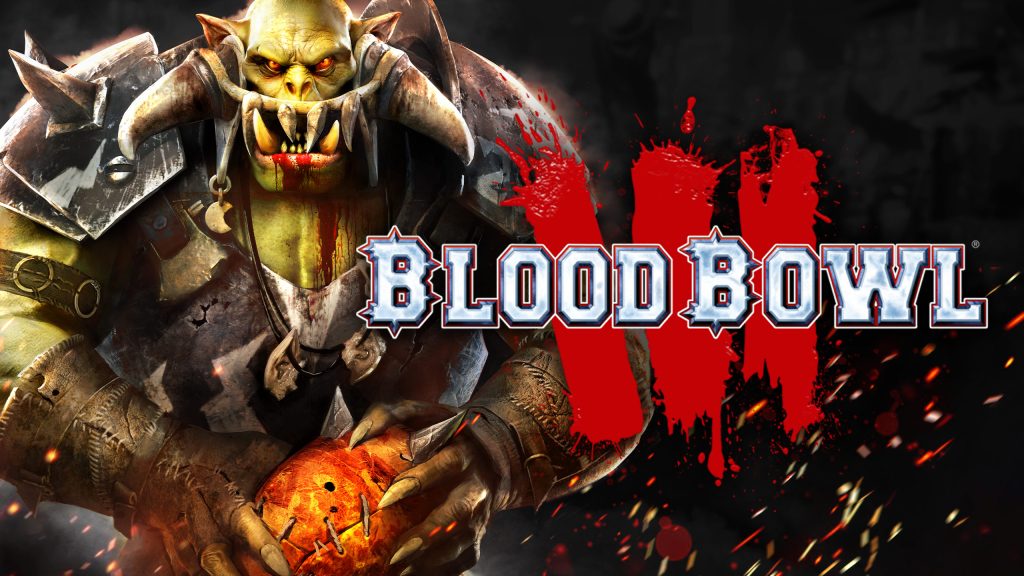 Chef Life provides players with a one-of-a-kind and innovative concept, marking a significant step forward for the developers. Will it be enough to satisfy simulation video game fans? In this article, I'll go over the most intriguing aspects of the new Cyanide Studio title, as well as some of my first impressions after a few hours of play. Let's see what Cyanide has in store for us.
From Rags to Riches
In recent years, many food personalities have emerged on the scene. The goal of contemporary cuisine is to blend tradition and innovation so that cuisine evolves alongside the modern world. To do so, any self-respecting great chef must understand how to combine flair, creativity, research, and evolution.
This is how the world's best multi-starred chefs built their empires. How could I leave out extraordinary chefs like Pierre Gagnaire (12 Michelin stars), Enrico Bartolini (12 Michelin stars), Anne-Sophie Pic (10 Michelin stars), and Carme Ruscalleda (the world's first woman and chef to hold the record of 7 Michelin stars)?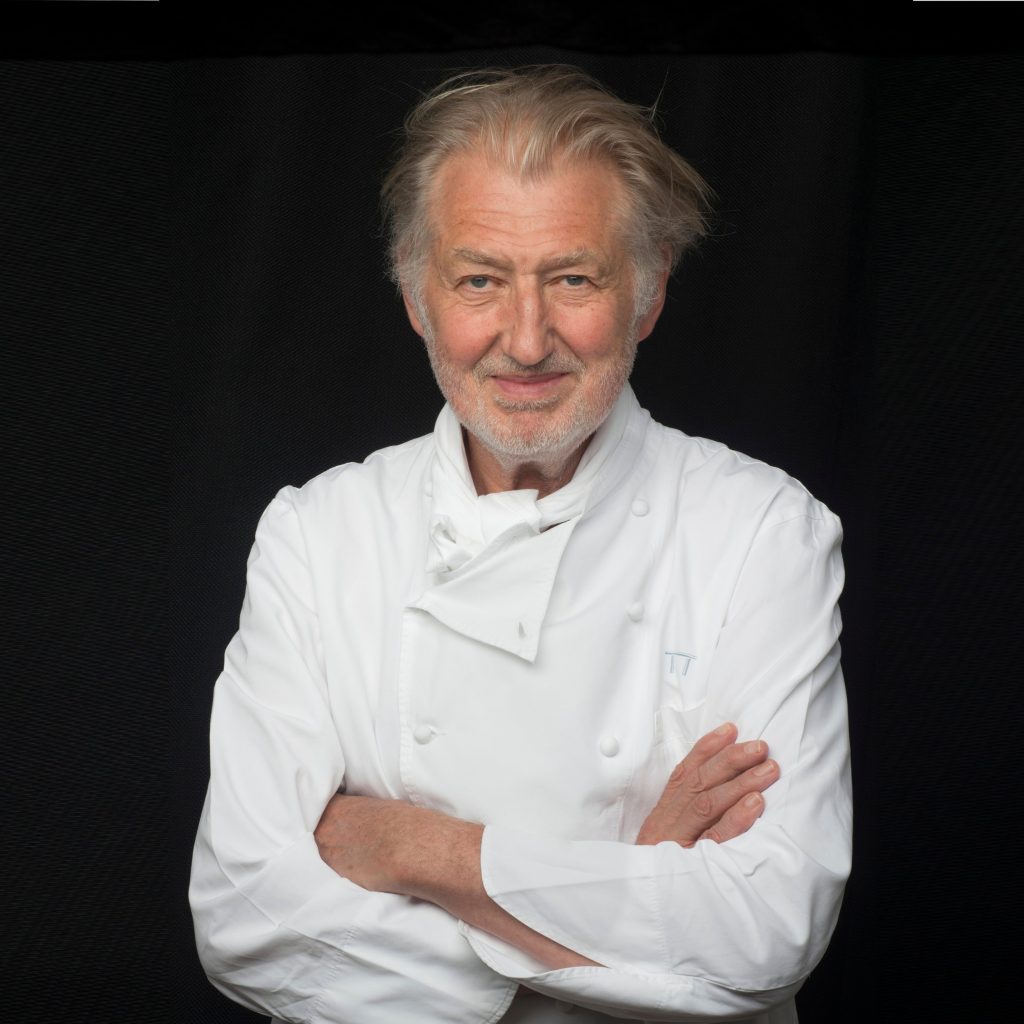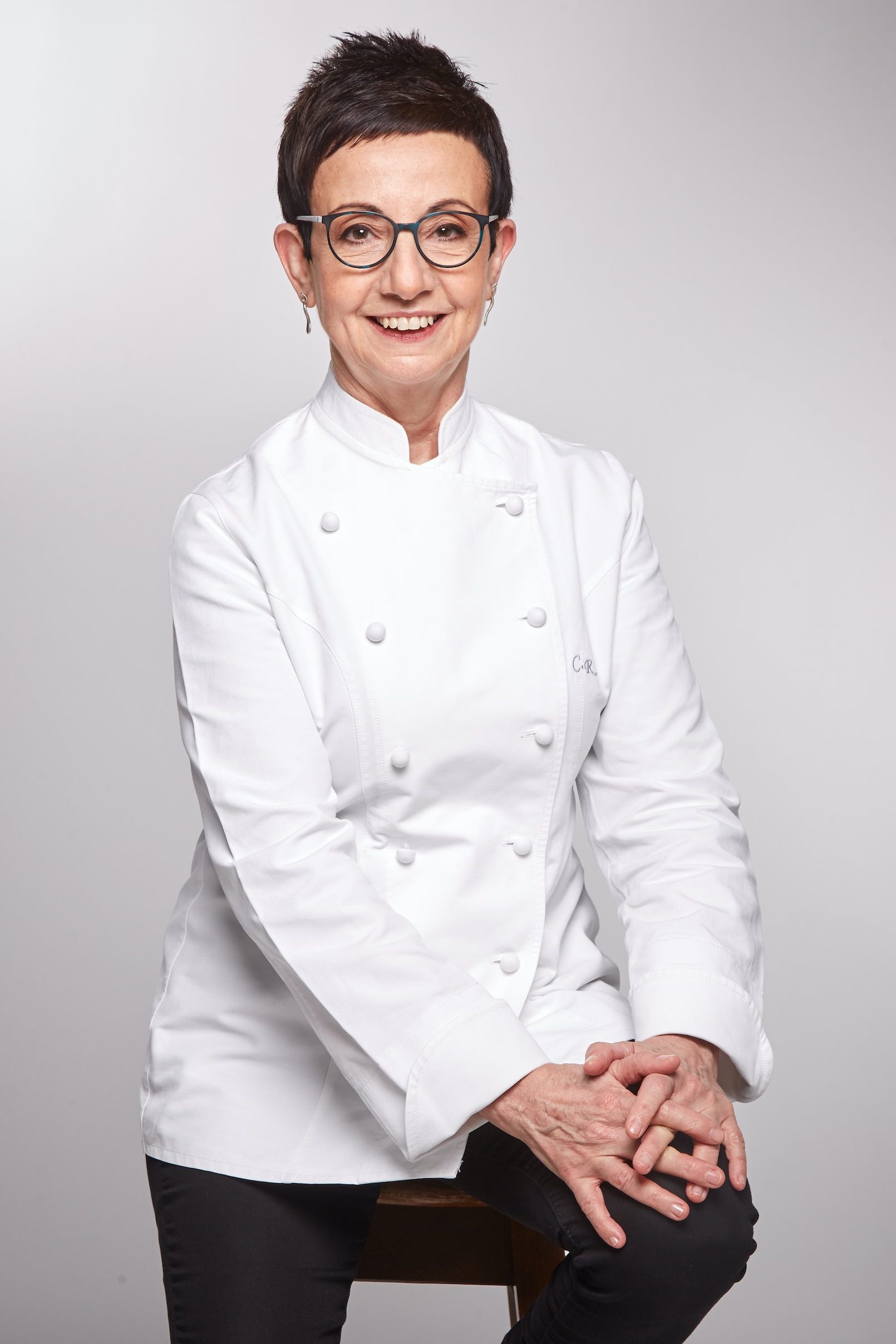 Do you know what these four chefs have in common? Passion, work ethic, and an insatiable desire to cook. The same passion that developers expect from us when we prepare a meal or clean up after a meal service. A chef's job does not end with cooking or simply following orders until a service is completed. No, it does not stop there. Cooking entails paying attention to the customer, locating the appropriate ingredients, managing your own kitchen brigade, respecting the raw materials…
Consider this game aspect to be similar to a large restaurant builder space in which you can customize dozens of kitchen components such as cooking surfaces, food processors, or ovens to create your dream kitchen! It will be your responsibility to organize your brigade and manage suppliers in order to work with high-quality ingredients that will satisfy even the most discerning gourmets. In short, you will be in charge of your kitchen's operational and managerial aspects.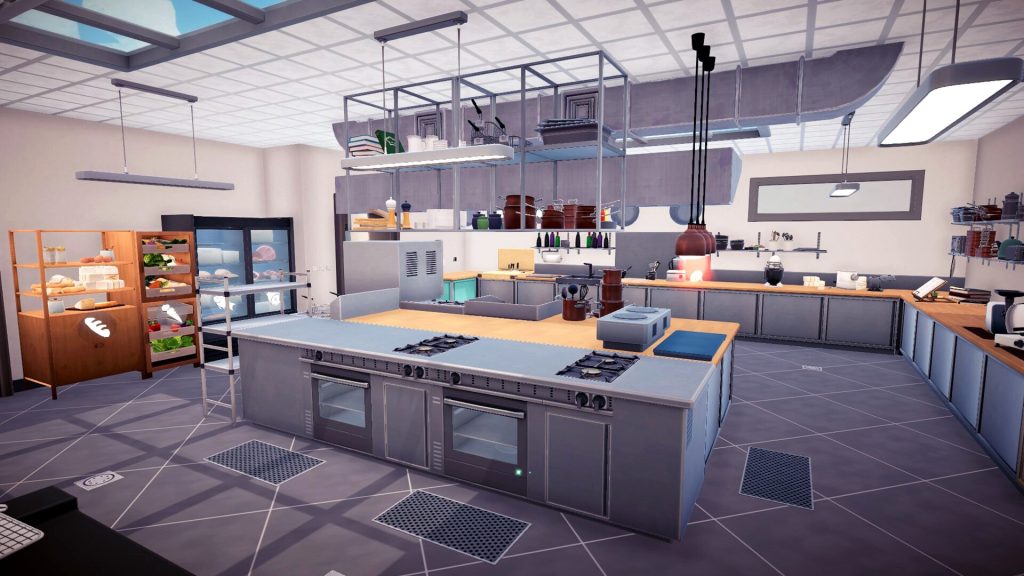 Then it'll be time to start cooking. I had the impression that I had a very large menu at my disposal, with dishes ranging from famous French dishes like Boeuf Bourgignon to popular international dishes like Pizza Margherita. French and Italian cuisine appear to be the two cornerstones at the heart of the Chef Life: A Restaurant Simulator recipe book's extensive menu.
If you love pizza, the "Al Forno Edition" of the game will be available on March 23rd, with a wood-burning oven as a new cooking station, 8 different pizza recipes, and 65 new decorative objects to decorate your restaurant.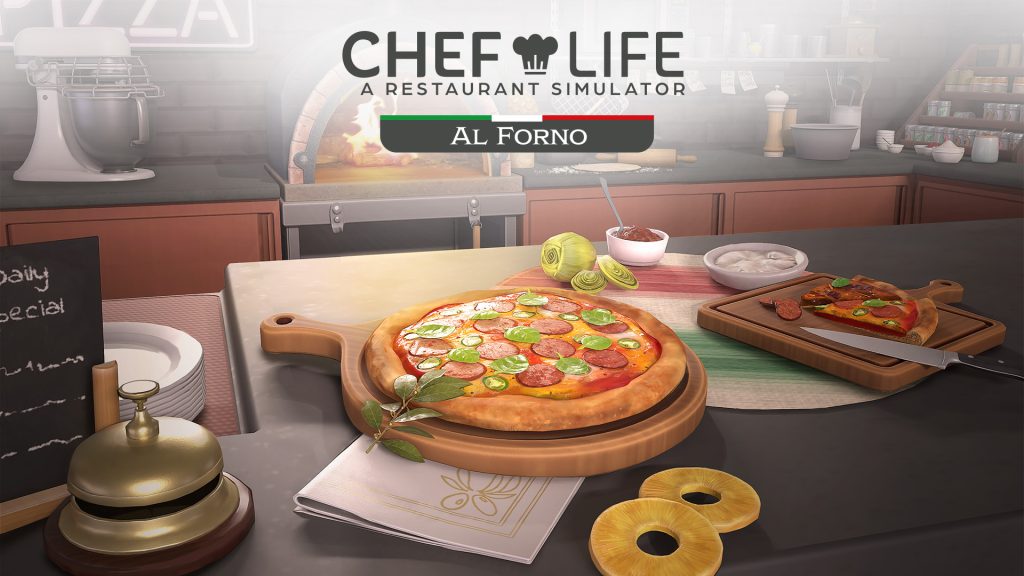 The cooking phase is the most enjoyable and engaging in my opinion, and it is divided into several stages. To please your customers, you'll need to gather all of the necessary ingredients, carefully cut them, and cook them to perfection. This is an important aspect of the gaming experience that, in my opinion, has been handled meticulously. The tutorials are clear and easy to follow, making the game suitable for all audiences and enjoyable for those who enjoy cooking but don't want to get their hands dirty.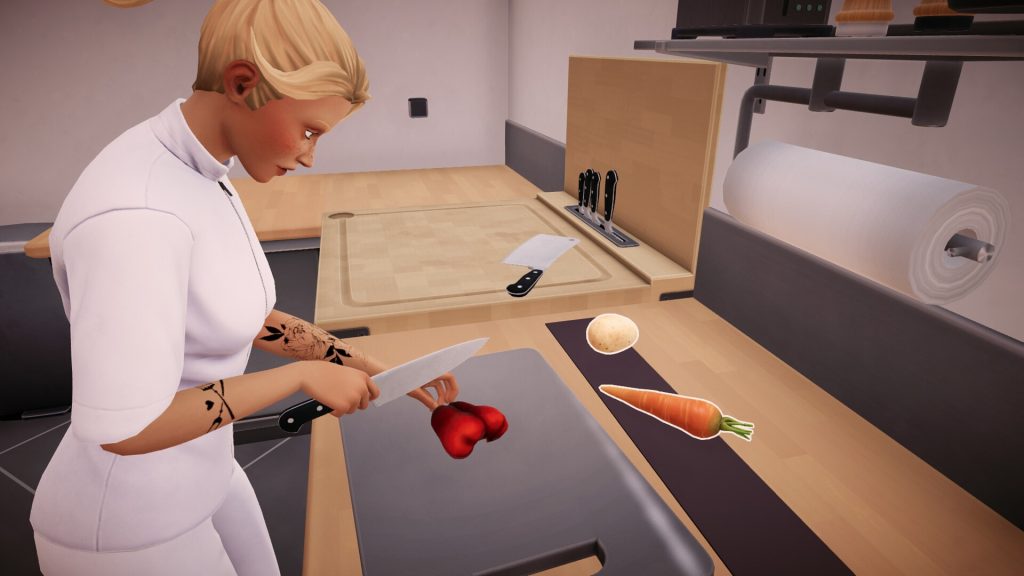 The ingredient cooking and cutting animations are excellent, and Cyanide Studio's attention to detail is evident, both in the dish preparation section and in the background of life as a chef. And I believe this is an important consideration, particularly for gamers seeking a dependable and fully immersive simulation experience.
Except for some minor animation flaws and the extreme complexity of the menu composition, preparing the recipes will be quite enjoyable and simple, especially once you've mastered the main game mechanics.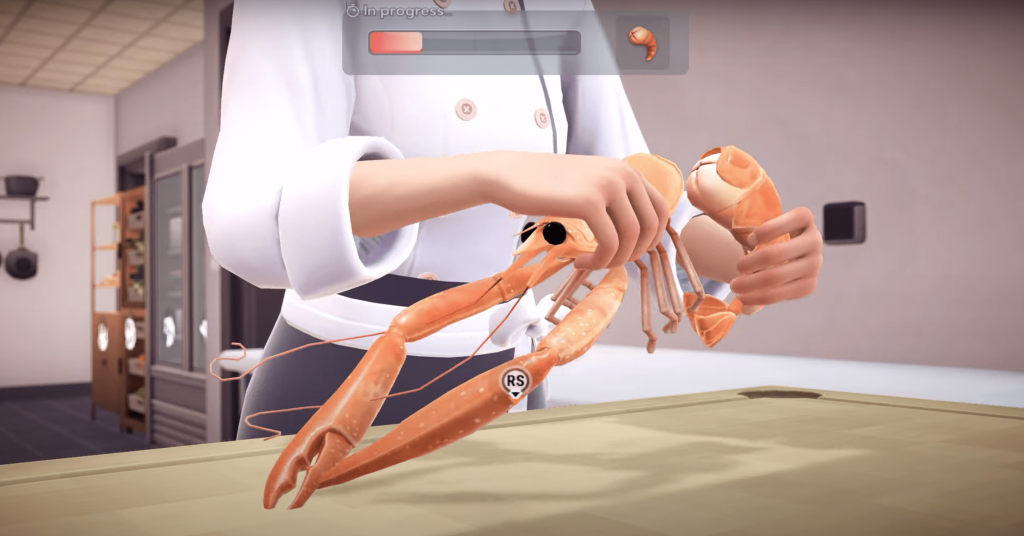 You'll work your way up from managing a small neighborhood cafe to managing a Michelin-starred restaurant's kitchen brigade. You will be expected to take meticulous care of the plating so that your dish can be eaten with the eyes first and then with the mouth second. Don't even consider completing an order by plating a bad dish!
There are some interesting and useful steps to decorate and make the dish refined, including choosing the arrangement of the ingredients, the choice of colors, where to place the vegetables and where the meat or fish. Fine-tune all of your plating techniques to become a great chef. Et voilà, your delicious dish is now ready to serve.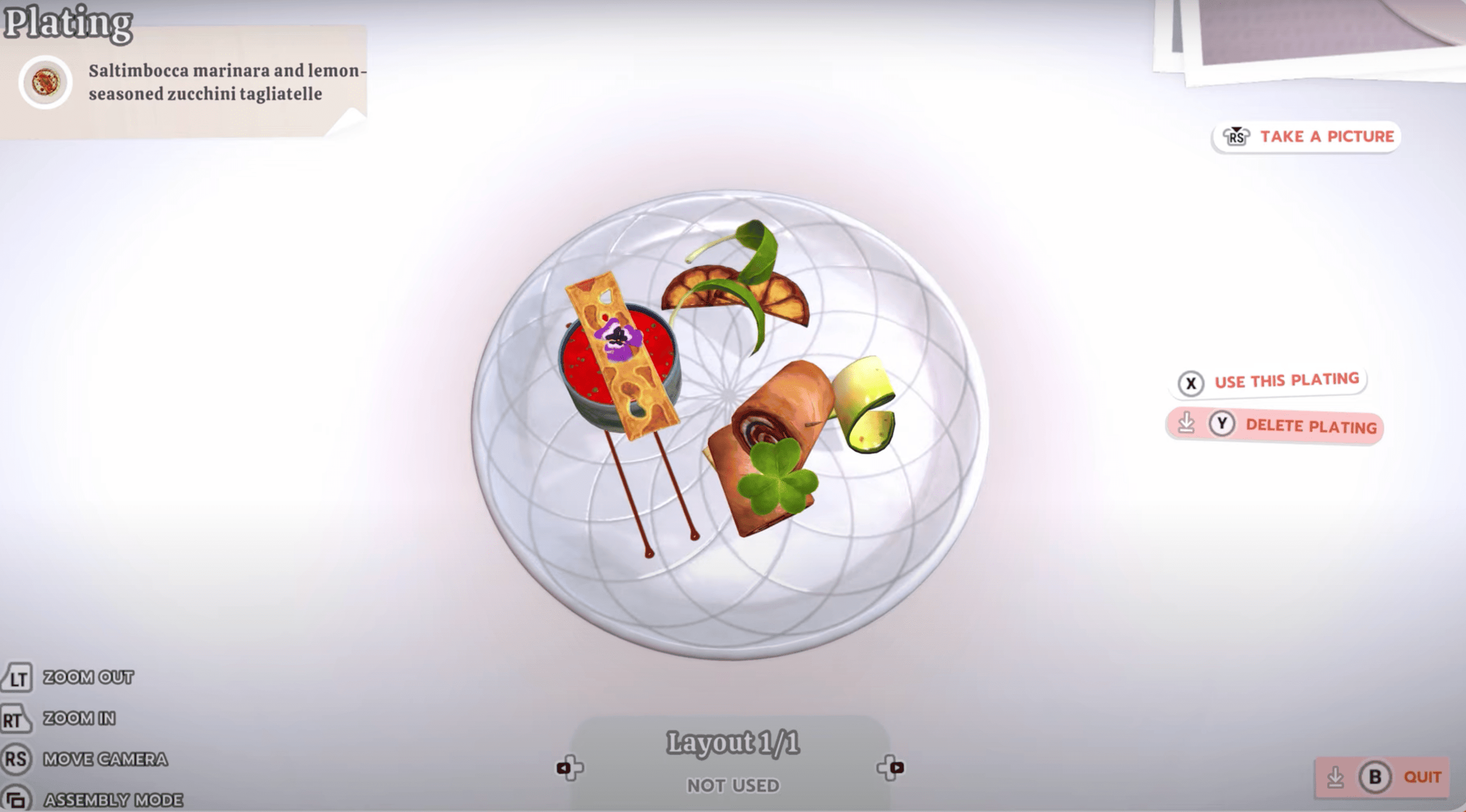 A few words about Cyanide Studio
Let's take a moment to talk about Cyanide Studio, which deserves special attention.
The Cyanide team is a Paris-based independent video game studio that was founded in 2000 and has grown to become one of France's most productive game development studios. It all started with the research of seven Ubisoft employees who wanted to make a sport management simulation set in the world of professional cycling.
The founders' sporting bent enabled the team to combine their passion for video games with the field of professional sports cycling. Among the cycling-themed video games developed by the Studio, the popular " Pro Cycling Manager " PC series stands out. In 2014, the series will be expanded to include " Tour de France," which has become a must-have for cycling fans.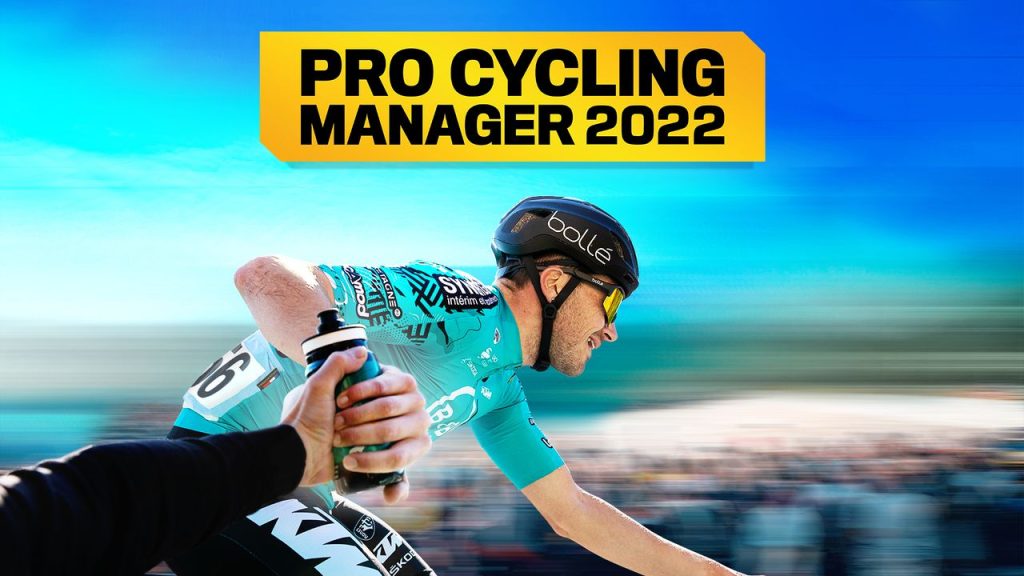 Cyanide Studio has proven its ability to span multiple gaming universes by offering a diverse range of video games to its audience, such as Game of Thrones: Genesis, a video game adaptation inspired by George R.R. Martin's "A Song of Ice and Fire" series, or the survival horror Call of Cthullu, inspired by Howard Phillips Lovecraft.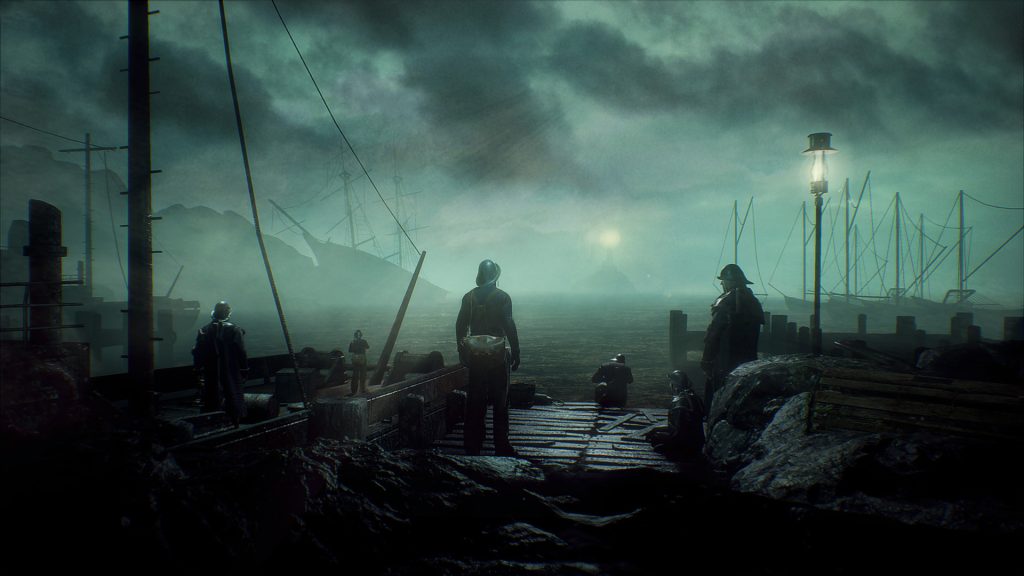 In May 2018, the French publisher NACON acquired Cyanide Studio. Previously, the studio employed more than 150 people across three studios. To date, the Cyanide team has more than 100 people in Paris, with another 150 scattered around the world, and has released over 50 video games, some of which have become real trademarks.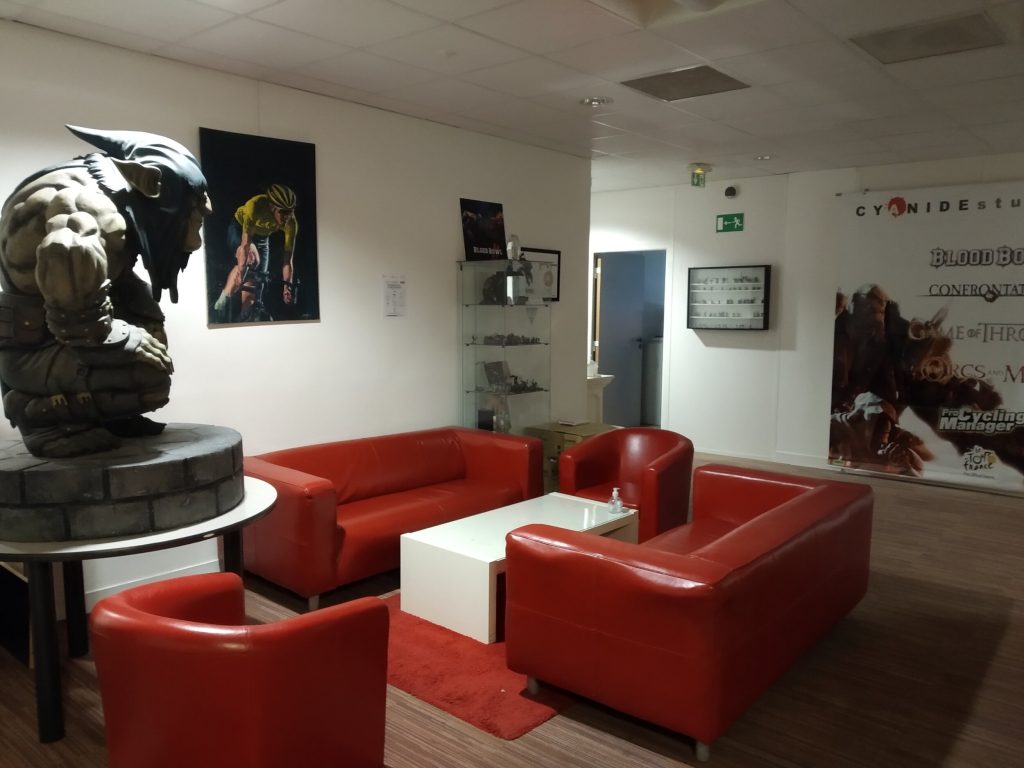 Cyanide Studio has made significant inroads into the contemporary gaming landscape, but more work is needed to validate the good work already done. Chef Life's development may have provided a breath of fresh air to the developers in this regard. We believe that their latest video game is more of a starting point than an end point for their plans. And we truly hope so!
Are you ready to open your own Michelin-starred Restaurant?
My first impressions of Chef Life are very positive, but I need to play a little more before I can give you my final verdict. The game is of high quality, and all game components have extensive content depth. The gameplay is satisfying, enjoyable, and fun, and it allows both adults and children to play, which I think is fantastic.
Both the kitchen's customization options and the menu's composition are excellent in my opinion. The cooking techniques are well executed and rewarding, just like slicing a tomato or filleting a salmon at home. As a result, the developers have taken great care and attention, and NACON has provided substantial support.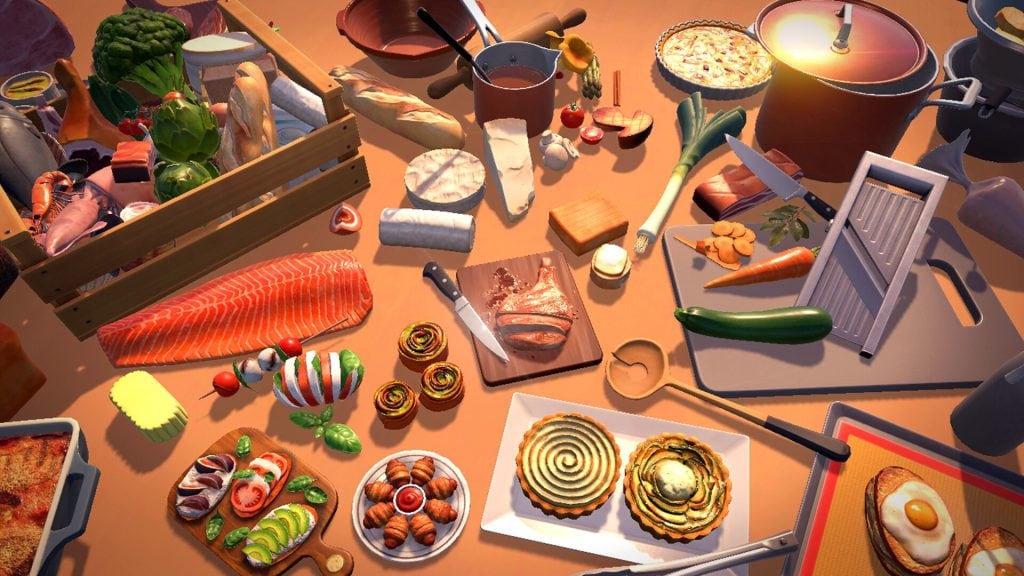 The graphics sector would have benefited from some improvements, particularly in the facial animations and general aesthetics of some elements. This minor flaw affects the character editor as well, so don't expect a flawless or excellent customization of your chef. After all, the game is worth a shot, especially if you enjoy cooking or simulation games.
Of course, if cooking isn't your thing and you don't enjoy this type of game, I wouldn't recommend it. Otherwise, if you've never played a simulation video game before and want to get your first taste of it, Chef Life is a great place to start.
So, are you ready to lead a kitchen brigade, prepare extraordinary dishes, and earn the prestigious Michelin star? Your journey from neighborhood cook to top-tier chef is just getting started. You'll have to sweat and work hard to achieve your goals!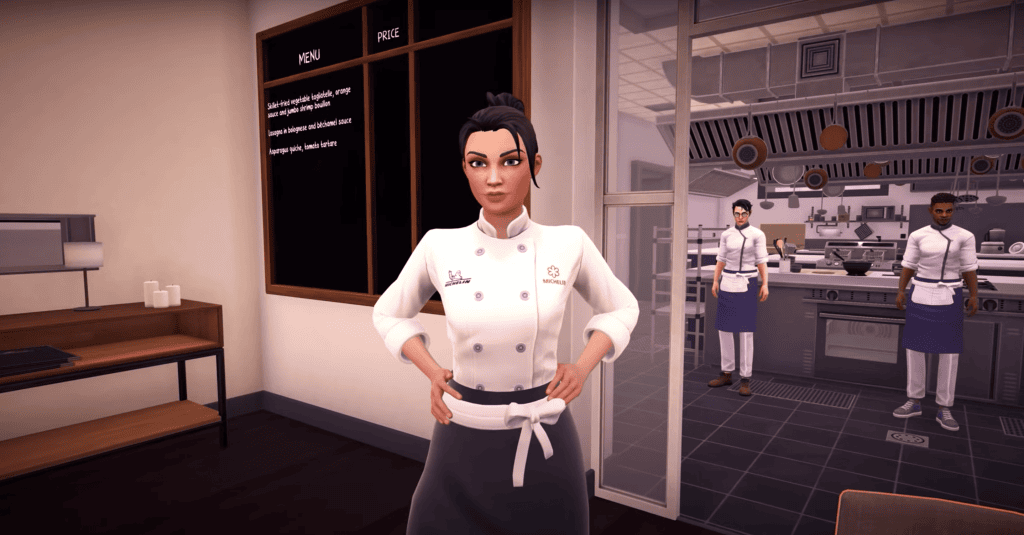 Useful links:
Chef Life: A Restaurant Simulator
Cyanide Studio (Official Website)