In this new adventure developed by PlatinumGames, we will meet Cereza before she becomes the powerful Umbra's witch. We'll lead a little child and his scary demon cat in the depth of the forest to complete their quest.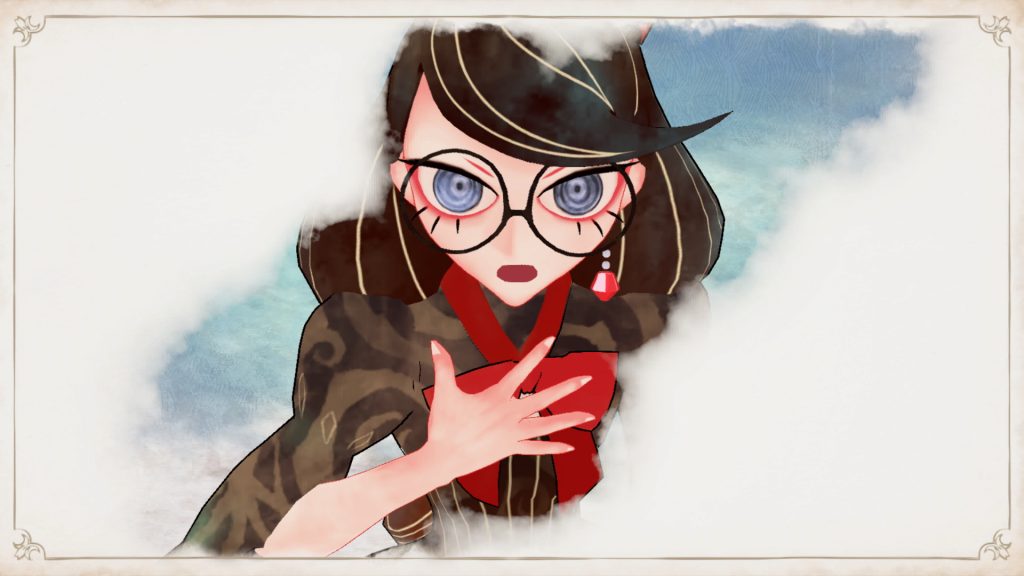 The first Bayonetta was released in 2009 for Playstation 3 and Xbox 360 by PlatinumGames and published by SEGA.
Directed by Hideki Kamiya, who created the Devil May Cry franchise when he was working for CAPCOM, it's an action hack and slash where the players control a witch named Bayonetta as she wields dual pistols, and long, magically transforming hair which becomes a deadly weapon.  
After the first game we had two sequels for the franchise: Bayonetta 2 in 2014 only for Wii U.
A brand new chapter Bayonetta 3 was released on 28 October 2022 for Nintendo Switch.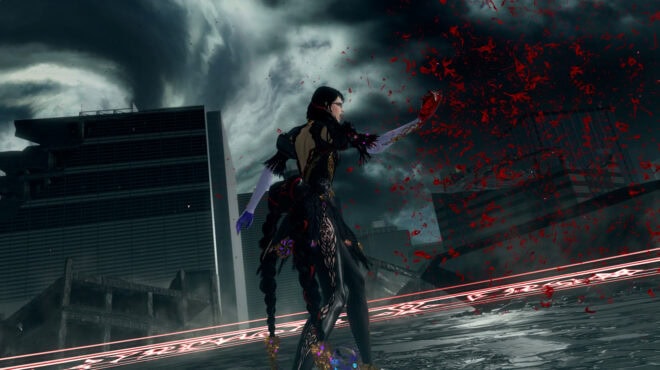 Anyone who played at least one of these games can't forget the frenetic, stylish, and dynamic action made of a spectacular combo system and finishers. The iconic boss fights against titanic enemies and last but not least the Bad Ass Umbra's witch and her co-protagonists with an over the top behavior and charisma, like Enzo, Luka and Rodin, the owner of Gates of Hell.
Essentially she fights against hordes of enemies coming from Heaven and Hell, using her incredible strength and demonic summons to smash and destroy anyone who tries to stand against her.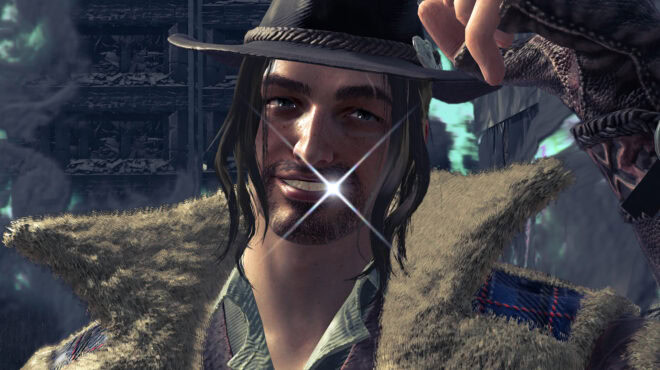 A brand new game:
Let's talk now about this new game announced by Nintendo for March 17th, 2023. 
What we see from the trailer is a game that is far away from the visual and mechanical conception of the Bayonetta franchise. Seems more relaxing and calm, like a little fairytale for children.
The Umbra's witch doesn't exist yet, there is only a little child. Cereza, a witch in training with her first summoned demon called Cheshire. 
The Trailer
For the first seconds we can see some random game footage of Bayonetta 3. Suddenly, some book pages start to slide backwards up to the title screen: Bayonetta Origins.
After this transition we are immersed in a fairy and colorful world, where the little Cereza will steps into adventure with her demonic friend.
The world and the environment are far away from the old trilogy. The players will move in a fairytale forest that looks like it came out from a watercolor dream. The sun filters through the fronds, but the forest is a dangerous place, especially for a young child. In the depths of this place there are sinister buildings, creepy places, and especially ravenous creatures.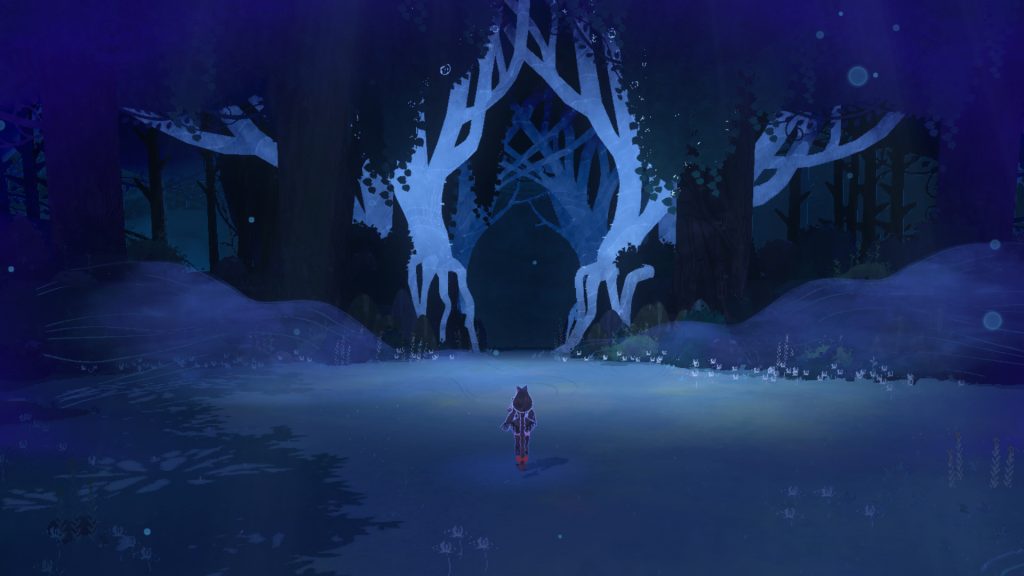 Cereza's mother suffers a magic disease, and the only way to help her is to go on a new adventure in this forbidden forest. 
We saw only a few seconds of gameplay, but we can assume that Cereza and  Cheshire are two separate entities, not sure if independent of each other, but surely with their own skills and abilities. The players will have to combine Cereza's magical abilities with Cheshire's brute strength to go ahead.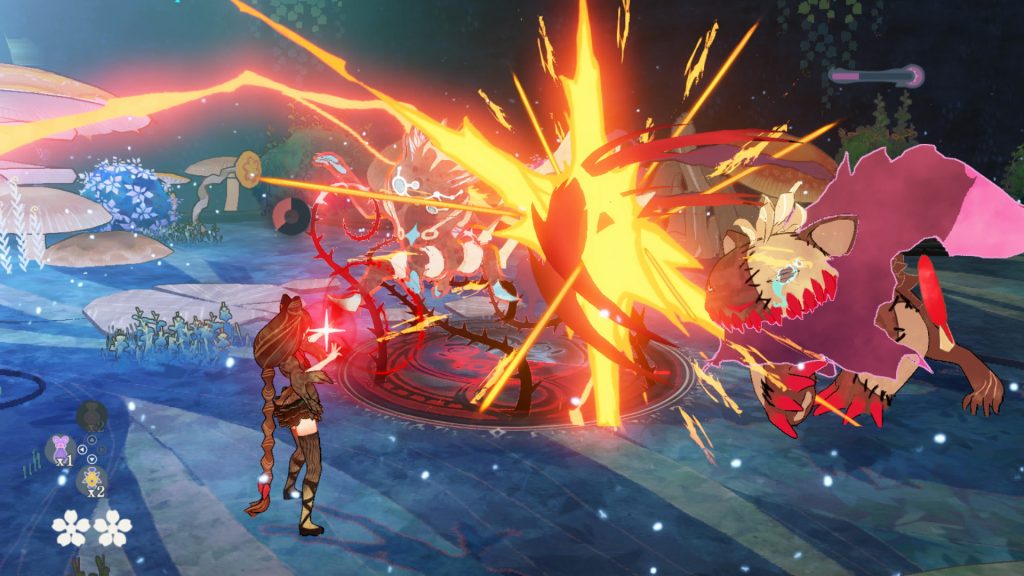 Hideki Kamiya message:
The game Supervising Director sent a message to all the franchise fans saying that the game is something very new for PlatinumGames, made by a team of young ambitious developers with just a few vets to help along the way. 
Abebe Tinari spearheads the effort as a first-time Director and Tomoko Nishii brings the game's unique visual style to life as Art Director.
I would like you to read a little quote from Kamiya message: 
"I am guessing that some of you out there may be intimidated by the word Bayonetta in the title, perhaps you're not an expert at hardcore action games […]. This game is a brand new gameplay experience […]. We created Bayonetta Origins: Cereza and the Lost Demon with the hope that fans of the series to date will enjoy this unique take on their favorite badass heroine, and also endeavor to deliver an unforgettable experience to players who may not be comfortable with action games."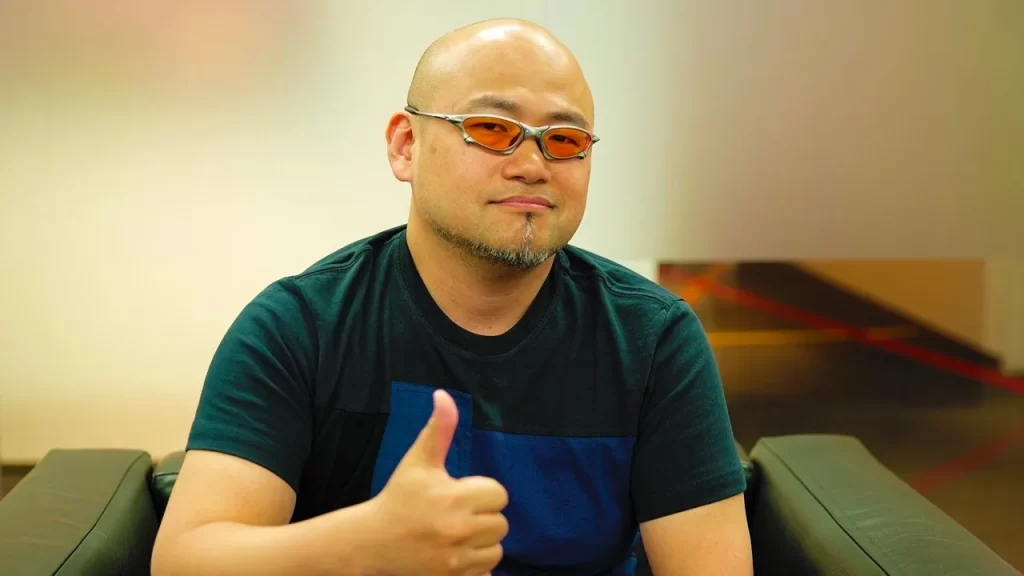 We expect a very different game, not challenging but fascinating.
See you on 17th March!