Our interview with Acme Gamestudio about the development of Asterigos: Curse of the Stars.
The wait for Asterigos: Curse of the Stars is almost over. Acme Gamestudio's new Action RPG based on Greek and Roman mythology will be released tomorrow, October 11, 2022, for PlayStation, Xbox, and PC.
A project that piqued our interest from the start due to meticulous attention to detail and the development of an intriguing and compelling game system.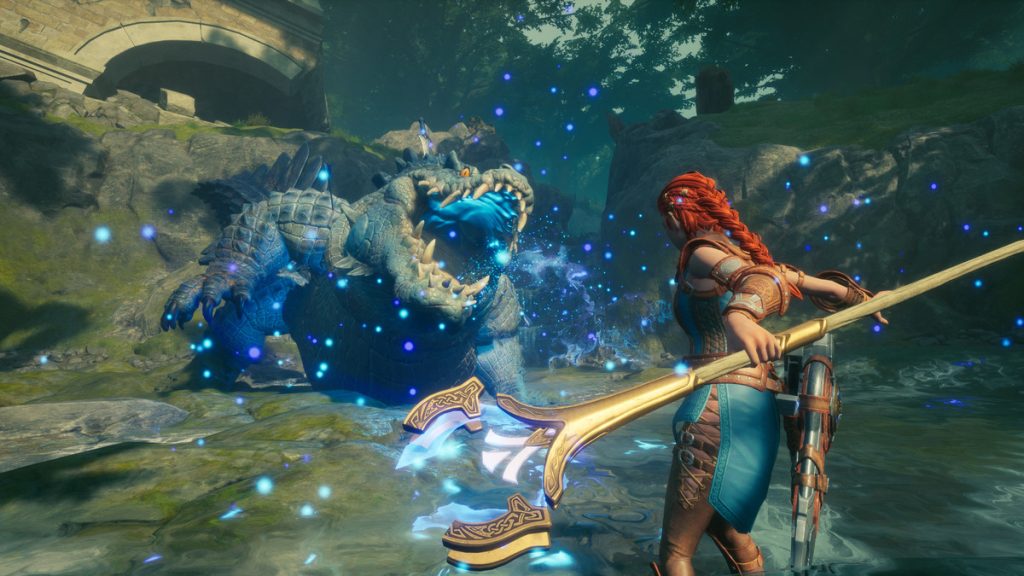 So we decided to interview the development team. in order to understand the main steps that characterized the project and to discover some curiosities and background that characterized the development.
Before proceeding with the interview, we recommend that you read our article on Asterigos first, if you haven't already, so you don't miss out on what makes this new project unique.
Are you curious about the questions we posed to the developers about the development of Asterigos: Curse of the Stars? Keep an eye on us to find out!
Francesco:
Asterigos: The Curse of the Stars will be launched on October 11, 2022. In light of the upcoming release, how are the works progressing? What are your expectations?
Acme Gamestudio:
We are aiming to make it a smooth launch across the major platforms: Steam, PlayStation, and Xbox.
The team is working hard to ensure that the players can have the best experience when the game is delivered to their hands. Our only hope is that the players will enjoy the game content we created for them and that would already put a smile on our faces.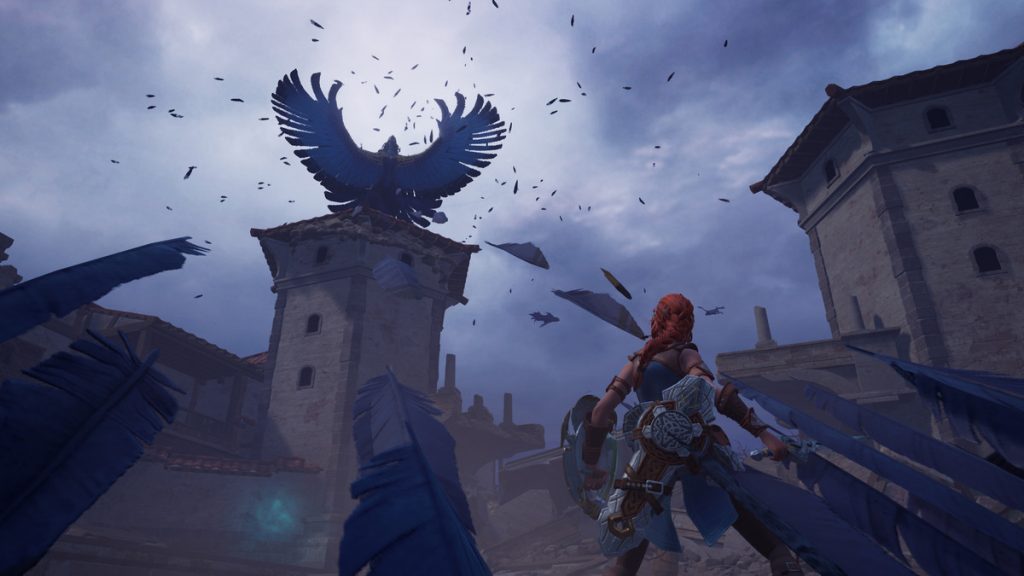 Francesco:
How is the Acme Gamestudio team composed? Could you tell us about the formation of your team?
Acme Gamestudio:
Acme Gamestudio is composed by pure game developers, including game designer, software engineers, artists and animators. All of us are passionate gamers, as well as dedicate developers with average more than 10 years in the industry.
In terms of composition, there are 6 designers, 6 engineers, and 12 artists and animators, if we count the management as well.
Francesco:
Could you tell us a little bit more about what lies behind the curse that afflicts Aphes? What motivates Hilda to embark on such a perilous mission?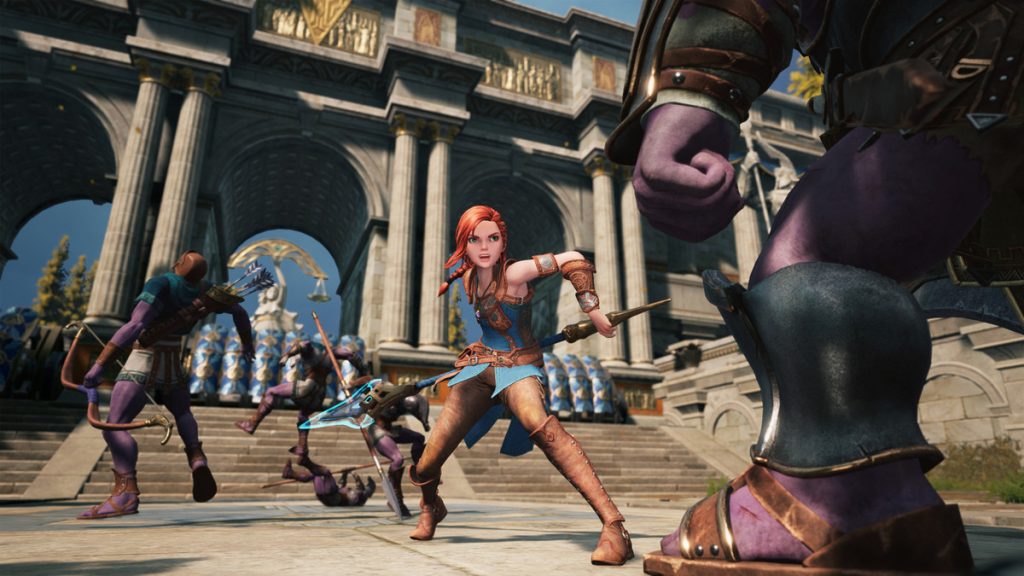 Acme Gamestudio:
The magic curse bestow upon Aphes happened 1000 years ago. We can't reveal the root cause of the curse because it would be a spoiler. But we can say that the curse has completely alter Aphesians' body and mind.
Francesco:
The setting and story transport the players to a world inspired by Greek and Roman mythology, both in terms of the creation of the settings and the enemies.
Did you take inspiration from some literary works about the Greek or Roman world? What did you get your inspiration from?
Acme Gamestudio:
We studied architecture and history of ancient Greece and Rome, not just the myth, to create Aphes. But, of course, mythology inspires a lot of monsters.
The game, on the other hand, has its own story and world setting, and we've always wanted to build our own world, one that will be remembered and has a lot of immersive gaming experience.
Francesco:
Hilda will be an essential character in both the narrative and the gameplay. How did you characterize her from a playful and psychological point of view?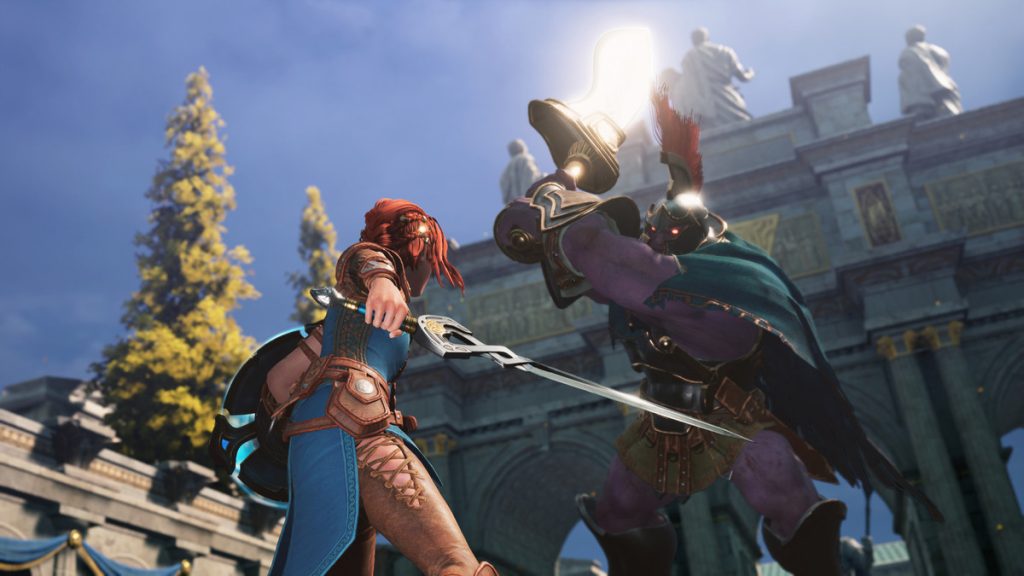 Acme Gamestudio:
Hilda will be the main point of view for most of the narrative part. But also, as an outsider to Aphes, we also want to provide a different perspective that represent the Aphesian as a whole.
So, as the players are experiencing the game, they will find out that Hilda will not be the only one to have a point of view, but there will also be others. The mixture of different characters' point of views will give the players a
very fresh and unique taste on the narrative part.
Francesco:
Who is the actress who played Hilda? Could you please explain why you chose this actress?
Acme Gamestudio:
In terms of animation, there is no actress because our animators manually animated all of Hilda's keyframes.
We don't use any motion capture because we want to make Hilda's animation a bit more "animated" like the Pixar or DreamWorks animation movies.
In terms of voice acting, we worked closely with Brightskull Entertainment Group and cast many actresses before settling on the best one Christie Cate. She is such a talented voice actress, and her performance was flawless. Hilda is young, energized, and has always taken the initiative!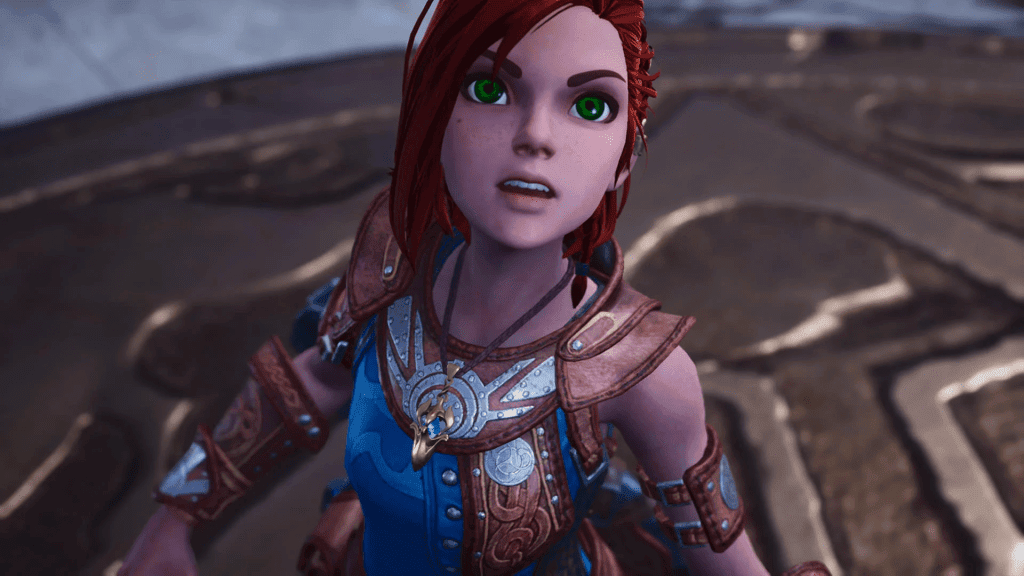 Francesco:
In terms of gameplay and combat system, which do you think are the most innovative mechanics you have created? What makes Asterigos' gameplay unique and true to its nature?
Acme Gamestudio:
In terms of combat system, we believe that equipping any of the two weapons at once and allowing you to switch freely between them, combined with the skills, talents, and magical elements, will provide the players with unique gameplay.
Furthermore, the weapons Hilda can wield are tied to the lore, and we want to make sure that her story as a Northwind Legion member is not just part of her background, but a root cause of how she could act and perform in game.
Francesco:
As for the mechanics of using and upgrading weapons, which do you think is the best approach in terms of gameplay? What weapons or techniques would you recommend to players?
Acme Gamestudio:
We recommend that players try all of the weapons and pick their favorites to master.
We believe that our design of the weapons has made each one unique, and that different people will have different tastes and favorites.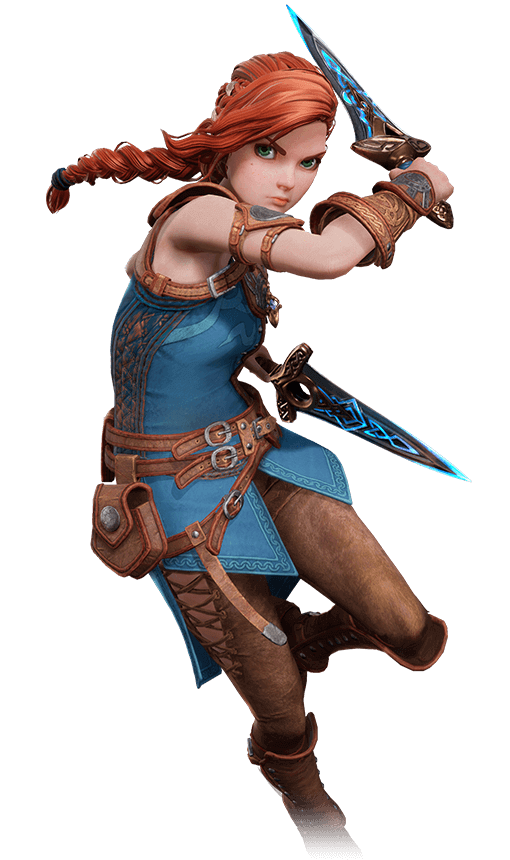 Francesco:
The combat system's development is typical of Action RPG classics, but with some elements that made me think of some different dynamics and mechanics. Is the Asterigos combat system suitable for all gamers, or will it require extensive learning and study of the enemy to lead Hilda to safety?
Acme Gamestudio:
Basically, an action game requires the player to master the protagonist's actions while also observing the behavior of the enemies in order to counter them. Almost all action games follow this rule. Asterigos is no exception.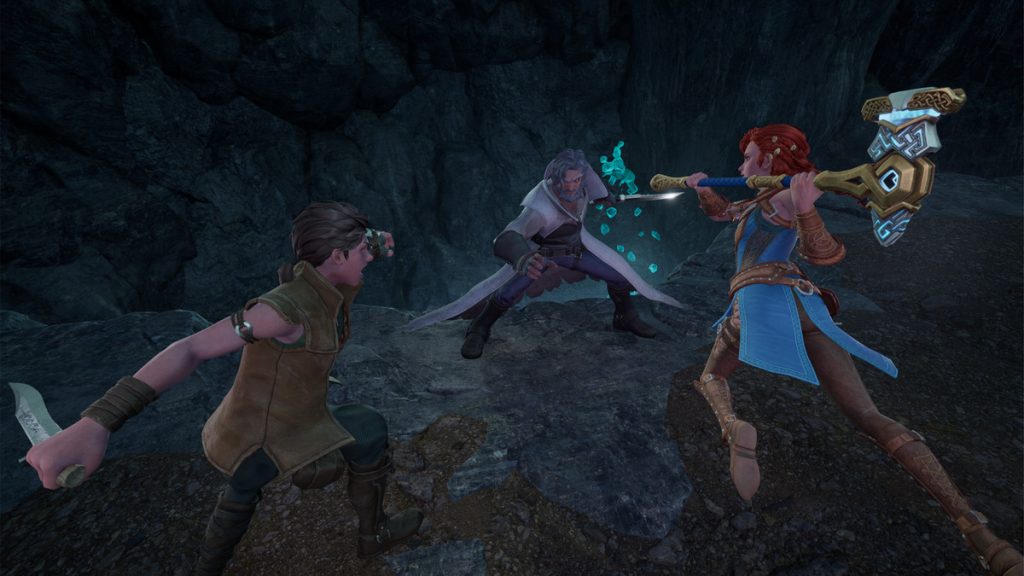 Francesco:
How did you work on the technical sector and on the creation of the soundtrack?
Acme Gamestudio:
We used Unreal Engine 4 to develop the game. And since Unreal Engine 4 is open source, we have a lot of freedom to dig deep into the source code and interact with developers all over the world.
Mr. WeiFan Chang is a fantastic composer to work with! It is rare to see a music composer play the game personally in order to get the true feeling and emotions from the game in order to create the best and fittest soundtracks. He and his team can handle almost everything we need, from contacting the orchestra group to handling singers and mixing.
Working with them is a fantastic partnership!
Francesco:
Do you already have plans for future DLCs and post-launch support for the game, or will you focus on a new IP?
Acme Gamestudio:
Yes. We have a post-launch road map for Asterigos. The first thing we're going to do is add keybinding support for both game controllers and keyboard and mouse.
Following that, we will release a content DLC that will include 1 new zone to explore, 7 bosses to challenge, 12 new weapons to collect, and 1 brand new outfit! More information will be released soon. Stay tuned!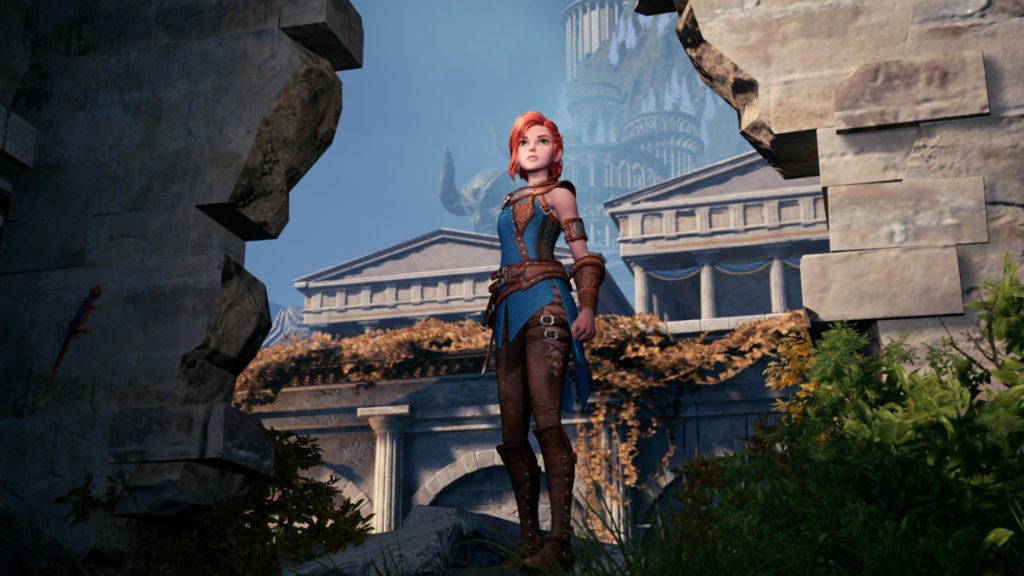 Hilda's adventure is about to begin
Hilda's journey is almost here. An adventure that will take us through the dangers of Aphes' land and pit us against mythological and legendary creatures.
While we wait to be able to play it and enjoy this fantastic gaming experience, we'd like to thank the Acme Gamestudio team for this interview and send them our best wishes for the upcoming release of their new project.
Aphes' mysteries await you! Save the ancient city from corruption and make decisions that could alter the course of events!