Did you miss the Humble Games Showcase? Do you want to know all the video games announced at the event? Here's the recap you've been looking for.
The latest Humble Games Showcase concluded, delivering exciting announcements, news, and delightful surprises.
The event held by Humble Games, the game publishing label of the Humble Bundle brand, presented a rich and engaging showcase, unveiling their upcoming production plans for 2023 and 2024.
And since not everyone may have had the time to closely follow the event, we've got you covered. Are you ready to explore all the exciting announcements and revealed video games from yesterday's showcase? Let's go.
#BLUD – Exit 73 Studios (2024)
Developed by Exit 73 Studios, #BLUD is a gritty, polished, and hilarious zany dungeon crawler filled with blood and mayhem that blurs the line between action RPGs and hyperkinetic 90s cartoons.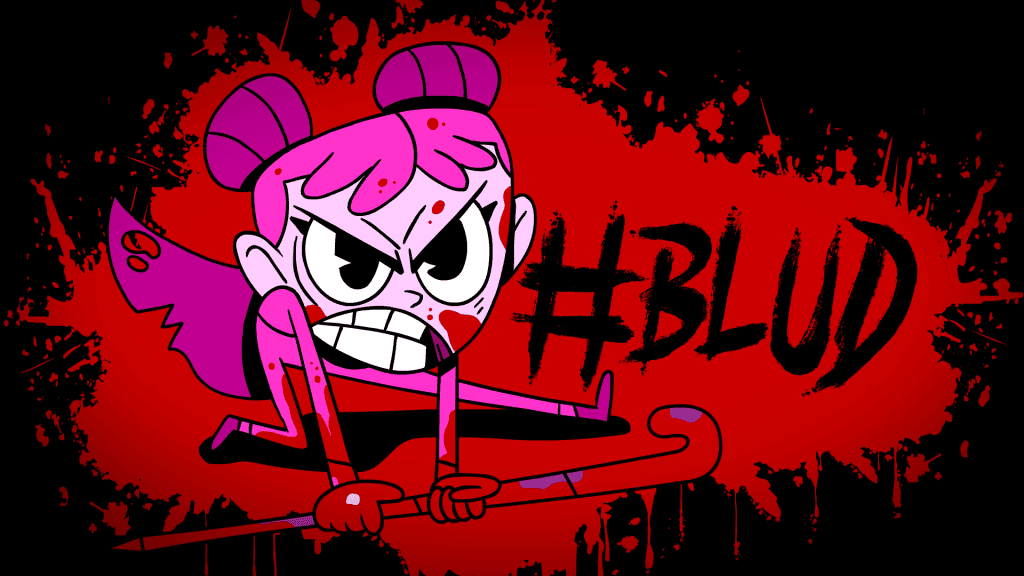 Step into the shoes of Becky Brewsyer, an irreverent and lovely student who effortlessly balances school life, socializing with friends, and mercilessly exterminating hordes of hellish vampires and mutant monsters.
Hunt blood-thirsty vampires and mutagen-controlled beasts, analyze and exploit their weaknesses through Becky's smartphone camera, and accept missions by consulting social media.
Grab Becky's trusty vampire-slaying field hockey stick, bash some vampire heads, and face the escalating challenges of increasingly challenging gameplay in a game inspired and composed of traditional hand-drawn 2D illustrations and animations.
Experience a bloody and entertaining adventure in a brilliant hybrid between the beloved cartoons of the 90s and modern-era Action RPG video games.
The release date of #BLUD is scheduled for sometime in 2024 on PC.
Bō: Path of the Teal Lotus – Squid Shock Studios (2024)
Developed by Squid Shock Studios, Bō: Path of the Teal Lotus is a hand-drawn 2D Metroidvania based on Japanese folklore. You play as a tiny Celestial Blossom (Tentaihana) that grows from lotus blossom after being blessed by the moon god.
Use your legendary bō staff to bounce and move fluidly through a delightfully-demonic east asian fever dream. Use the tight movement and reset system to reach areas efficiently and gracefully or recover chaotically while floundering for footing.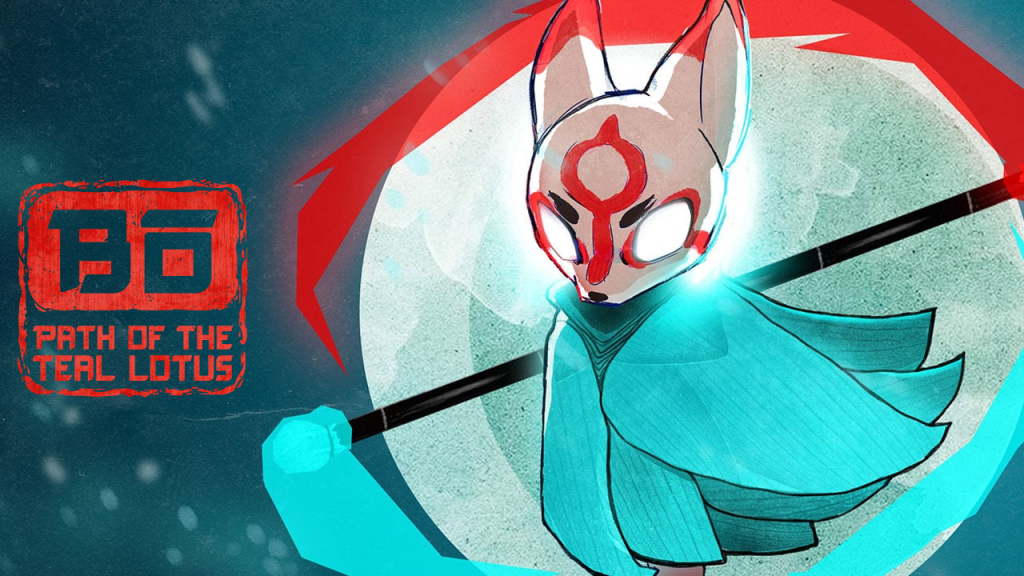 Featuring fluid jumping, bouncing, and acrobatic movement, as well as intricate combat mechanics, Bō: Path of the Teal Lotus takes the concept of fluidity and complexity to new heights, becoming the focal point of gameplay.
As the platforms and enemies become more diverse and unpredictable, chaos ensues. We want players to embrace the challenging nature of the game and always be prepared to think on their feet, reacting swiftly to find a way to stay afloat and overcome the obstacles that lie ahead.
The chaos that ensues when the platforms and enemies become more varied and unpredictable. We want players to remember that this game looks challenging, and that you always need to stay on your toes and react quickly to find a way to stay afloat.
The release date for Bō: Path of the Teal Lotus is scheduled for sometime in Q1/Q2 of 2024 for PC.
If you're interested in exploring more about the development of this title, make sure to check out our interview with Christopher Stair, Creative Director and Lead Artist at Squid Shock Studios.
Breeze in the Clouds – Stormy Nights Interactive (To be announced)
Developed by Stormy Nights Interactive, Breeze in the Clouds is a vibrant and stylish combo-fueled 2D action-adventure.
Suddenly, Breeze finds himself whisked away to Tropolis, a strange and chaotic world where time is controlled and maintained by a bickering bureaucracy of natural forces from across the animal kingdom.
If he wants to find his way back to Diana, Breeze will need to use his newfound powers to assume an array of weather-based forms, fight the forces of pollution poisoning the world, and become an unstoppable force of nature.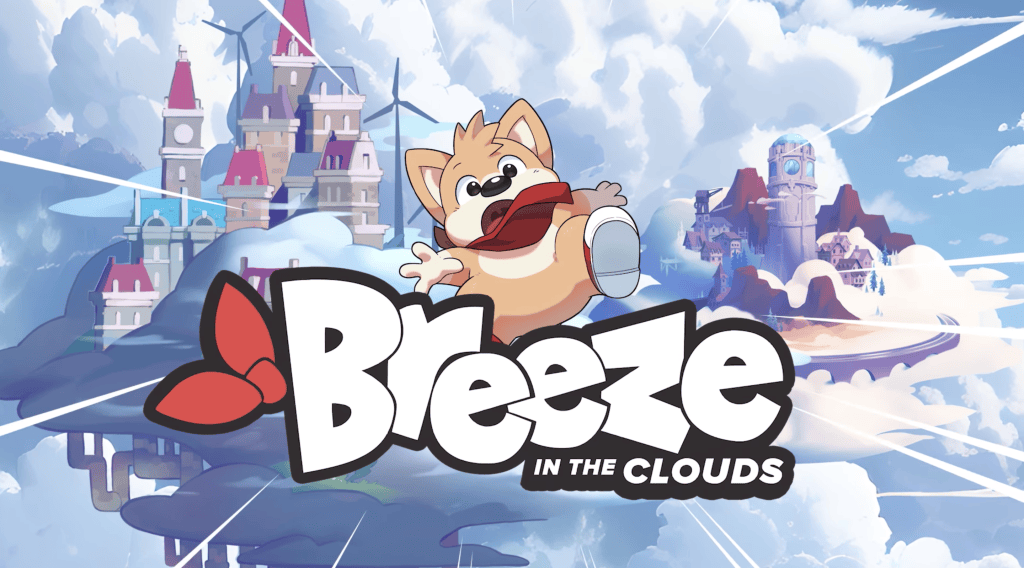 Command the forces of wind, clouds, and the most treacherous weather conditions as you journey through a wide range of meteorological domains, inhabited by icy wolves, rain-summoning platypuses, sulfur-vomiting hyenas, and other animal embodiments of climate and pollution.
And if you've always dreamed of stepping into the shoes of a lovable four-legged creature who controls weather power and influences it at will, well, Breeze in the Clouds is definitely the game for you.
The game's release is yet to be officially announced by the devs.
Cataclismo – Digital Sun (To be announced)
"First came the Perlas, a gift from the heavens. Then came paradise, the fruit of our hubris. Then came the Mist. The Horrors. The Cataclismo."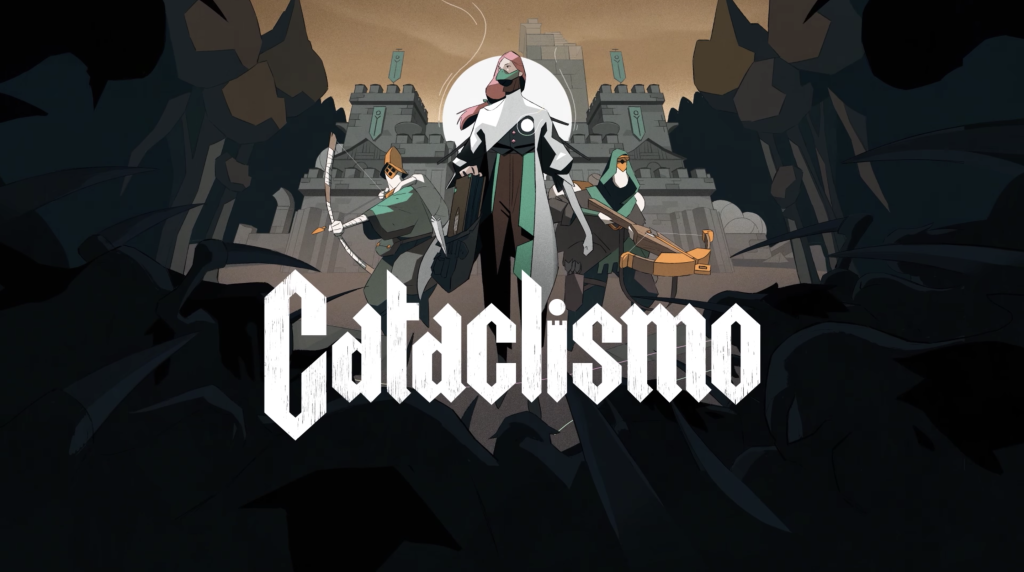 Developed by Digital Sun, Cataclismo is a fortress-building RTS video game that combines the best qualities seen in The Mageseeker and Moonlighter with a new project that blends player creativity with the construction of a massive defensive fortress against hordes of eerie monsters lurking in the mist.
Piece together walls, bridges, and towers through straightforward, brick-by-brick construction. The sturdier your structures, the better equipped you'll be to withstand the relentless assault of the Horrors. If your walls are demolished or your barriers are breached, manipulate time itself to grant your soldiers another chance to survive.
Face the Mist and survive the night. Prepare for the upcoming nocturnal assaults by gathering and managing your remaining supplies and researching new technologies.
Choose whether to challenge yourself by fending off the relentless attacks of monsters and venturing into the unknown in the dark Medieval Fantasy Campaign, or embrace the peaceful Creative Mode.
Digital Sun has not yet planned an official release date for Cataclismo. Further updates coming soon.
Lost Skies – Bossa Studios (To be announced)
Developed by Bossa Studios, Lost Skies is a cooperative survival adventure for 1-6 players set amongst the clouds, in a vast sky of floating islands.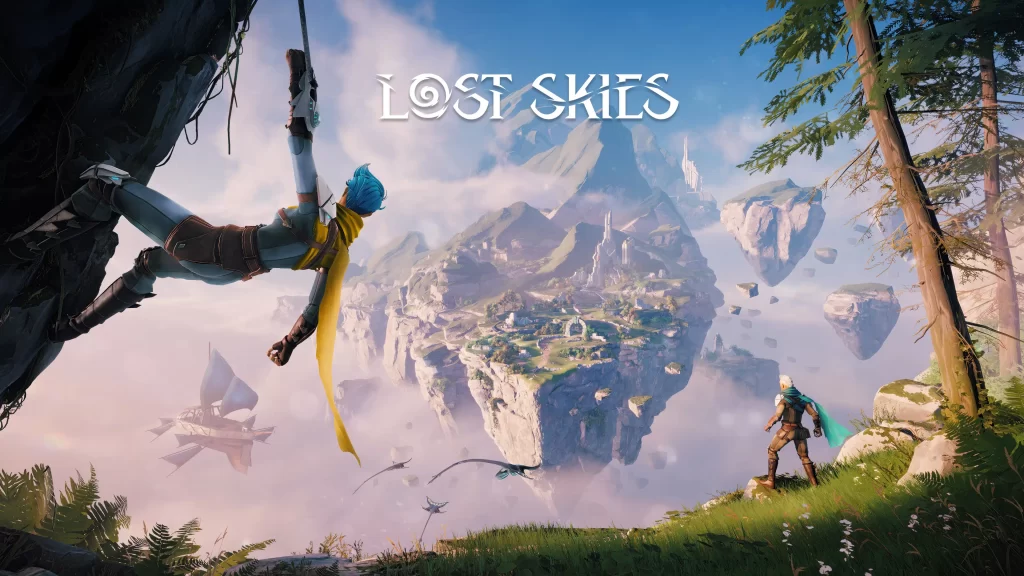 Embark on an adventure through the remnants of ancient civilizations, unraveling the mystery of their downfall and harnessing their advanced technology to aid your journey. Traverse a shattered world ravaged by storms, revel in lands reclaimed by nature, and confront colossal beings that still roam the skies, the very entities that brought about humanity's destruction.
With its exclusive shipbuilding system, Lost Skies offers you the ability to customize the hull of your ship and freely position its parts, while taking care of the quality and weight of the materials you use.
Of course, your ship will serve not only as your suspended home among the clouds, but also as a formidable war machine and a means of survival against treacherous weather conditions.
Bossa Studios has not yet revealed a release date for Lost Skies, but if you'd like to delve deeper and learn more about the game, I recommend checking out the Dev Diary below featuring Luke Williams, Lead Designer at Bossa Games.
Stray Gods: The Roleplaying Musical – Summerfall Studios (August 3rd, 2023)
"A musical for video game lovers, and a video game for musical lovers."
Stray Gods: The Roleplaying Musical is an urban fantasy musical RPG developed by Summerfall Studios and written by David Gaider, the former lead writer of the Dragon Age series.
With all the comedy and tragedy of your favorite stage shows, Stray Gods is a tongue-in-cheek and heartfelt reconception of Greek mythology, seamlessly merging the best elements of contemporary musical theater with immersive video game storytelling, where characters and narrative shine.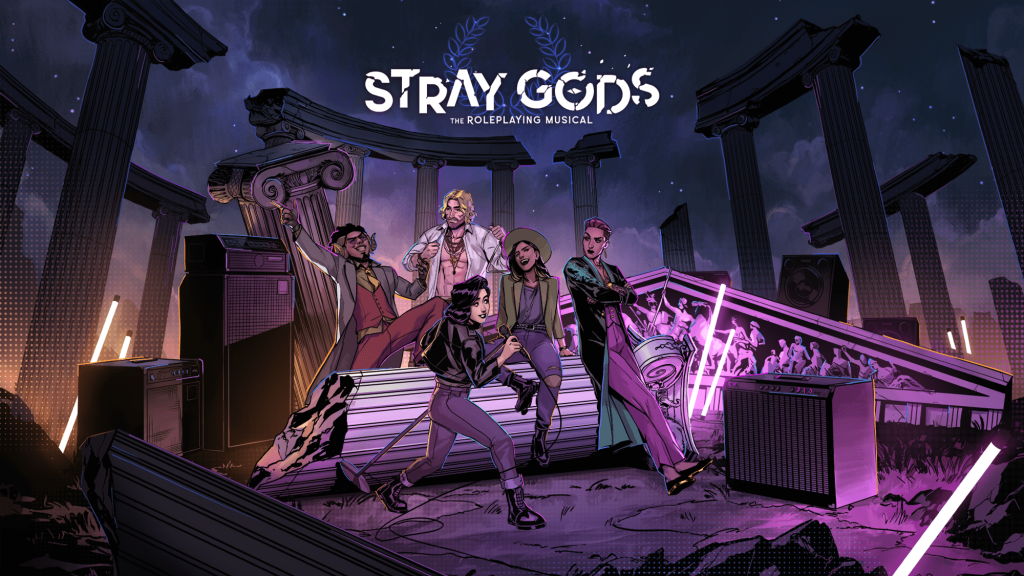 The narrative follows the story of a young woman named Grace, who inherits the powers of the Last Muse. Through players' impactful choices, Grace has the ability to shape her own story, forge friendships, experience love, all within an alternative Greek mythology brimming with intrigue, scandals, and murders. Embrace the power to change your destiny and wield music as a persuasive weapon.
Immerse yourself in a high-powered musical adventure with fully interactive musical numbers composed by Grammy-nominated composer Austin Wintory (Journey, Banner Saga), Tripod (musicians Scott Edgar, Steven Gates, and Simon Hall), and Australia's own Eurovision artist Montaigne (Jess Cerro).
And meet a stellar cast handpicked by David Gaider himself, featuring exceptional performers such as Laura Bailey, Troy Baker, Mary Elizabeth McGlynn, Merle Dandridge, Erika Ishii, and other world-renowned actors from the world of video games, film, and Broadway.
Stray Gods: The Roleplaying Musical will be officially released on August 3rd on PC.
Supraland: Six Inches Under – Supra Games UG (Out now on PlayStation and Xbox)
Developed by Supra Games UG, Supraland: Six Inches Under made its debut on PC on January 14th, 2022. With over 8200 reviews and an overwhelmingly positive average rating, the game has achieved remarkable success among players.
The latest Humble Games Showcase announced and confirmed the game's release on PlayStation and Xbox, with a surprising addition to Game Pass subscription.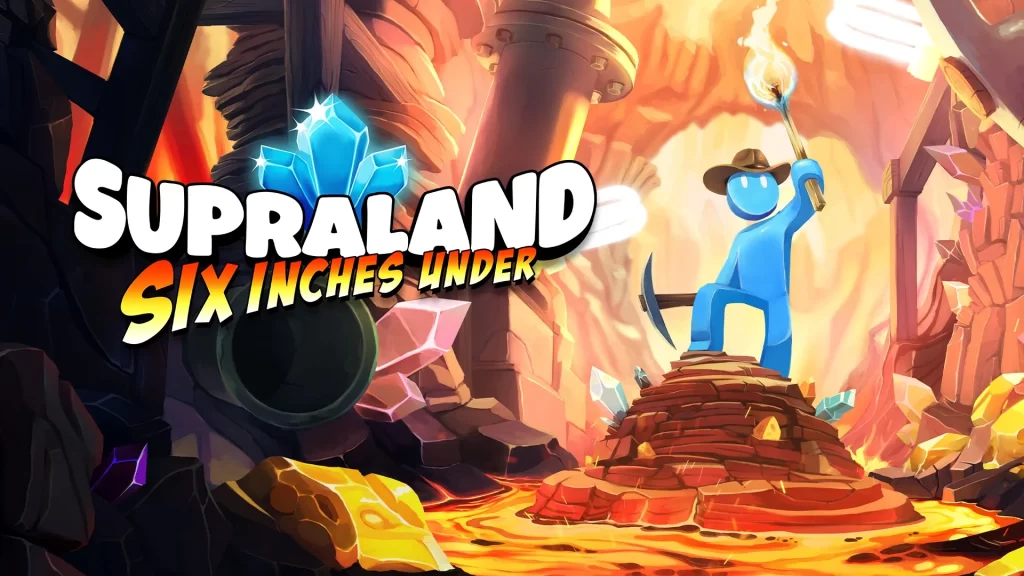 Supraland is an atypical and intriguing first-person Metroidvania puzzle game inspired by acclaimed classics such as Portal, Zelda, and Metroid.
The game starts with a basic premise from developer David Münnich:
"Supraland assumes that you are intelligent and lets you play independently. The story is minimal, gives you an overarching goal to pursue, and then sets you free. Despite child friendly visuals, the game targets experienced players."
The gameplay of Supraland offers a learning curve that is not as straightforward as one might anticipate from the game's charming and vibrant visual style.
Münnich clarifies that the game can be completed in 12 to 25 hours. However, it's important to note that the actual duration varies based on the player's preferred pace of progression and their desire to extend the adventure.
So, if you're seeking a unique and atypical Metroidvania with a standout progression, a well-balanced blend of exploration, captivating minimalist puzzle design, and challenging yet enjoyable combat, then Supraland is a must-play.
Wizard of Legend 2 – Dead Mage (To be announced)
Developed by Dead Mage, Wizard of Legend 2 is the sequel to 2018's Wizard of Legend. We're talking about a fast-paced dungeon crawler with roguelike elements, featuring 4-player co-op.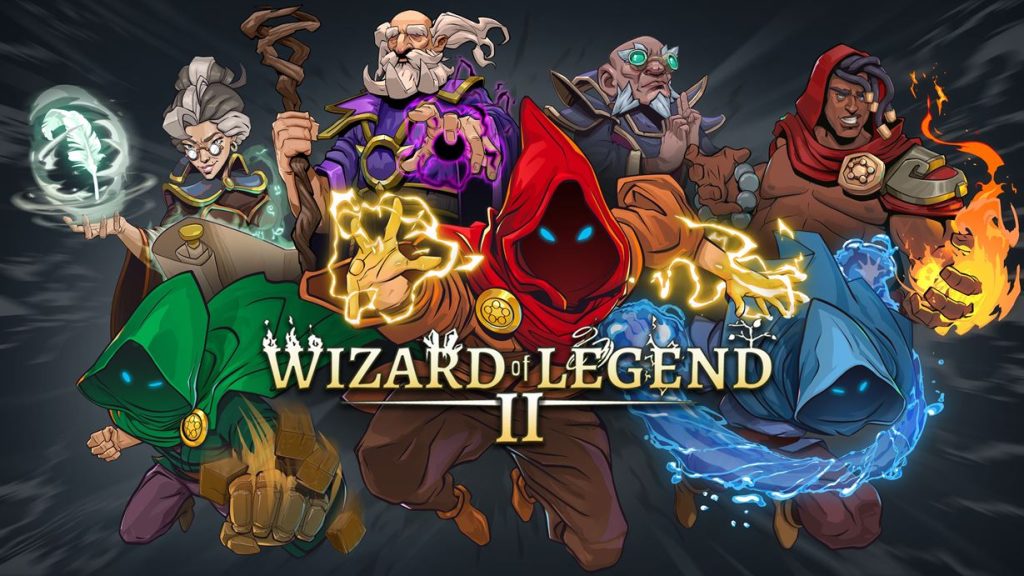 Set in a magical era ruled by powerful and skilled wizards, Wizard of Legend 2 aims to modernize the original title while staying true to its roots, with a new 3D visuals solution and fast-paced up to 4-player online co-op.
Harness the power of old and familiar Arcana, combining them with new ones to unleash unstoppable onslaughts. Mix, match, experiment, and master your favorite combinations.
In Wizard of Legend 2, your wizard has the ability to embody the aspects of the 5 elements: fire, water, earth, lightning, and air, introducing new layers of possibility and potential. This feature elevates the gameplay experience, granting players increased freedom to harness the elemental damage bonuses and craft a balanced attack build that suits their playstyle.
Will you become the true Wizard of Legend, or will you be remembered as one of the many aspiring wizards who couldn't make it?
The release date for Wizard of Legend 2 is currently unknown. The game has been announced only for PC so far. As we eagerly await official updates from Dead Mage and Humble Games, we hope that, similar to its predecessor, the sequel will also provide cross-platform support
In conclusion
As evidenced by the highly positive performance of the company and the announced productions, the Humble Games Showcase has proven to be a pivotal event for Humble Bundle.
Here are the words from Vice President of Global Publishing, Mark Nash, regarding the event:
"We're incredibly excited for players to get their hands on our newly announced lineup as we continue to focus on supporting our development partners to bring their creative visions to life—and help them make their games the best they can be.
2022 was another very successful year for us, adding several more critically acclaimed and award-winning titles like SIGNALIS, Ghost Song and Prodeus to our growing portfolio. Our future lineup is proof of our continued investment in supporting our development partners to push the boundaries with their games."
Was the Humble Games Showcase a successful event? Yes, it provided an opportunity for many titles to and introduce themselves to players. And I believe there are some hidden gems among these video games that you should keep an eye on.
We just have to wait and see what Humble Bundle has in store for us in Q2 2023 and the beginning of 2024.