A fascinating emotional journey between heart and soul that explores the themes of sacrifice and hope.
After Us' unexpected announcement at The Game Awards shocked the public, presenting itself with an intriguing announcement trailer that depicts a very ambitious project with plenty of style.
And we all know how important an event of this magnitude is for independent software houses to stand out from the flood of video games that have been presented. In a nutshell, it was an opportunity too good to pass up!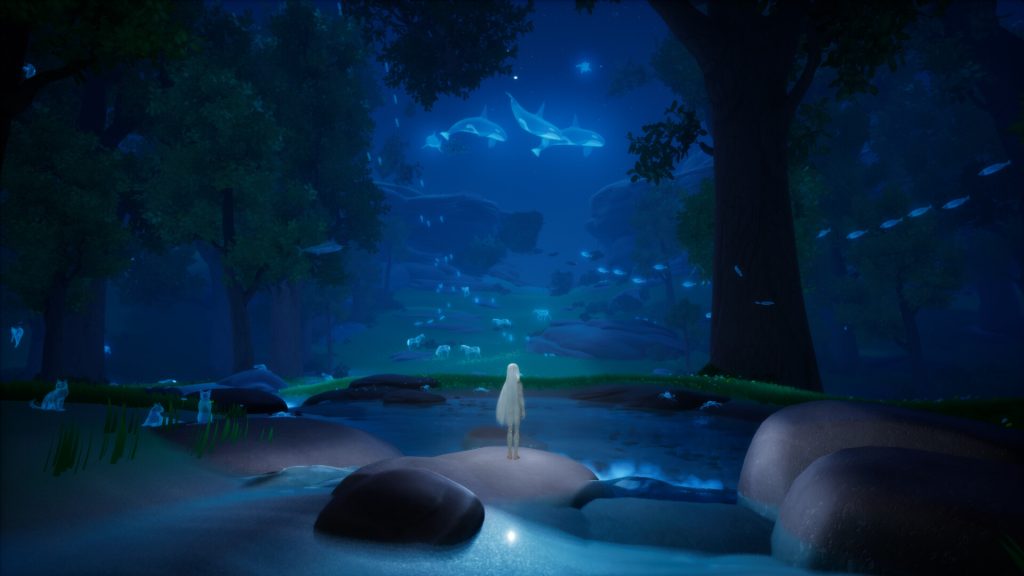 It's the Piccolo Studio's second project. A Barcelona-based development team that already knew how to captivate players in 2019 with the enchanting Arise: A Simple Story.
The development team's first project, distinguished by a remarkable and exciting narrative sector and seasoned with superb artistic direction, has won the hearts of many players and is now enjoying well-deserved success.
One of Piccolo Studio's research objectives has always been to learn how to tell an intimate and touching story. Currently, the Spanish development team is working on After Us, an enchanting adventure that is emotionally engaging and relies on symbolism and contrasts.
The game will be released in the spring of 2023 on PC, as well as next-gen PlayStation and Xbox consoles.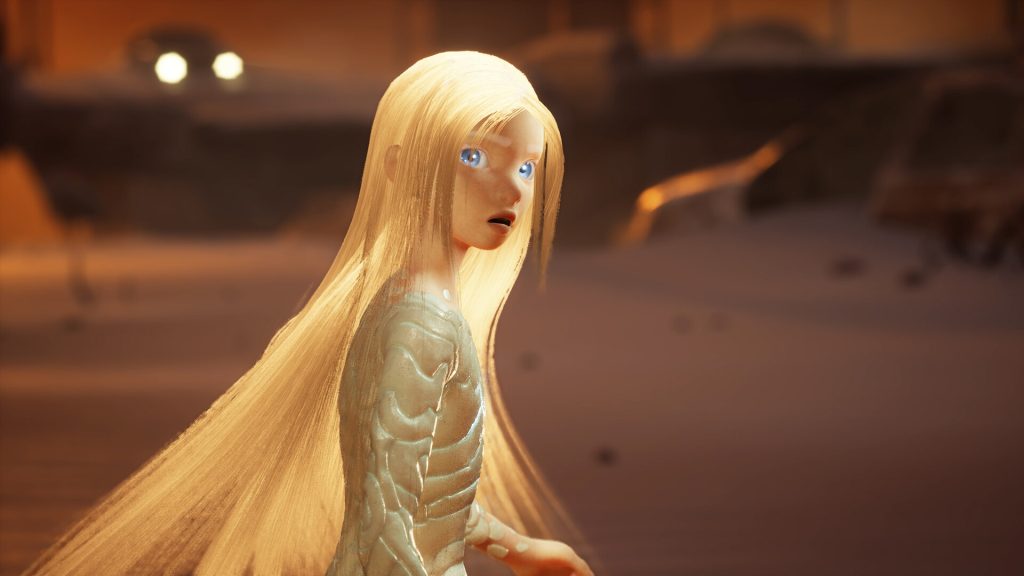 In this in-depth article, I will attempt to reveal some of After Us' many secrets, in the hopes of allowing you to discover the main features of this new production as well as some additional interesting details about the development team.
Gaia: The Soul Protector
After Us presents a dark and dramatic vision of the world's fate that, in some ways, mirrors the dangers we face every day. A direct and introspective narrative sector that does not give up on instilling important insights into the current human race and the risks that our impact on nature entails.
As the Earth draws its last breath, animals die, and the world loses its once-thriving humanity, it will be up to Gaia, the Spirit of Life, to restore order, prevent total destruction, and bring light back to this world oppressed by the shadow.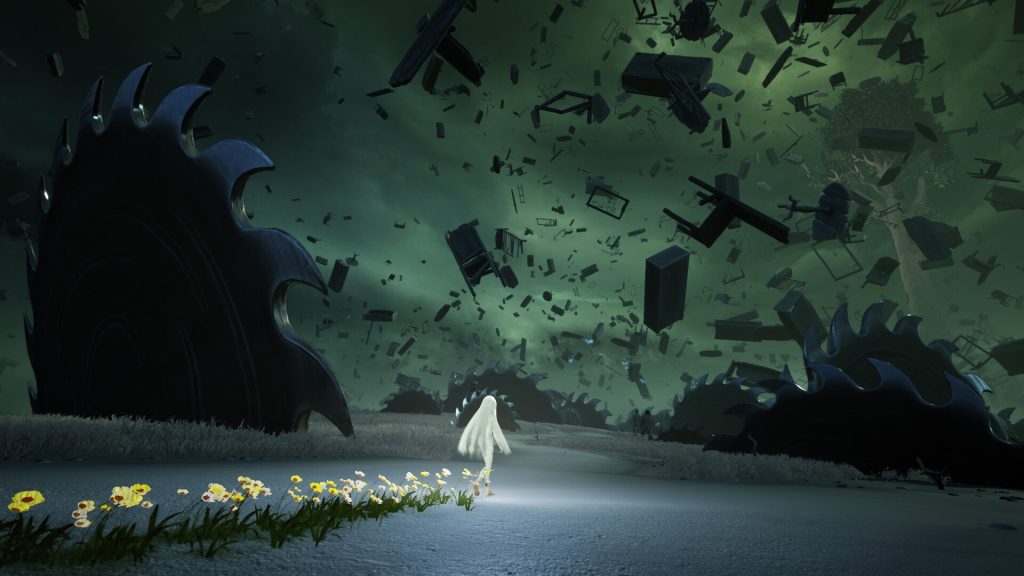 The last animals have died, and Mother has used all of her Life Force to save their souls, which are now trapped in their vessels. Gaia is the only one who can bring peace to these corrupt lands and rescue each of their souls and bring them back to Mother's Ark.
And it is once again man who is the source of his evil and the destroyer of nature, which, unable to regenerate itself, requires Gaia's vital energies to be able to rectify past mistakes and prevent the self-destruction of creation. However, there is still hope for the world's fate!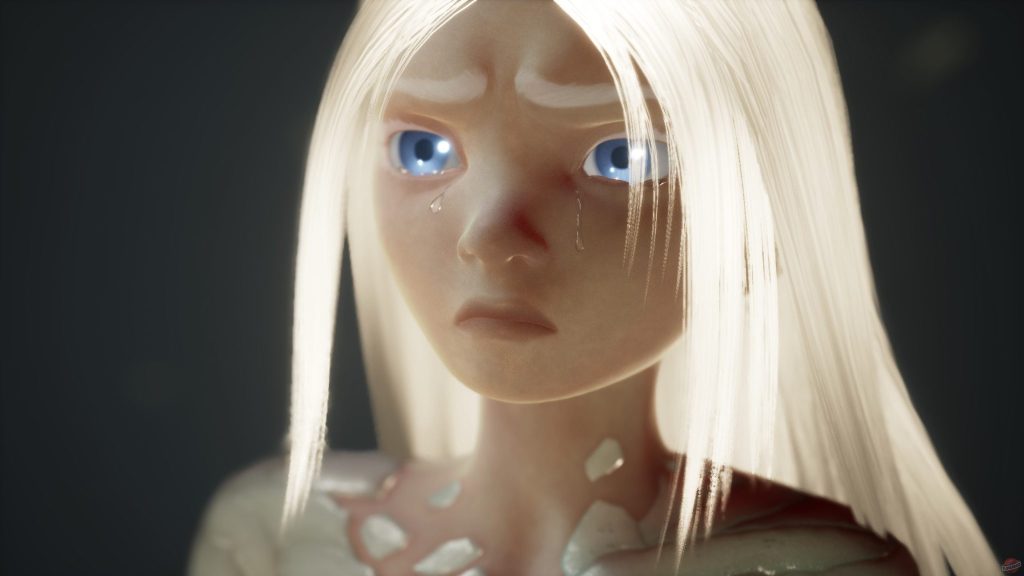 We'll soon discover that Gaia's abilities will not only be an important narrative device, but will also have a fundamental impact on the gameplay, involving some critical game design decisions that will also affect the performance of some phases of the combat system.
What we will witness is a symbolic and touching narrative that focuses not only on how harmful man-made evil can be, but also on his ability to understand and correct his mistakes. We are constantly caught between being agents of destruction and bearers of love, care, and radical change. So why do we always see only the negative aspects of our path?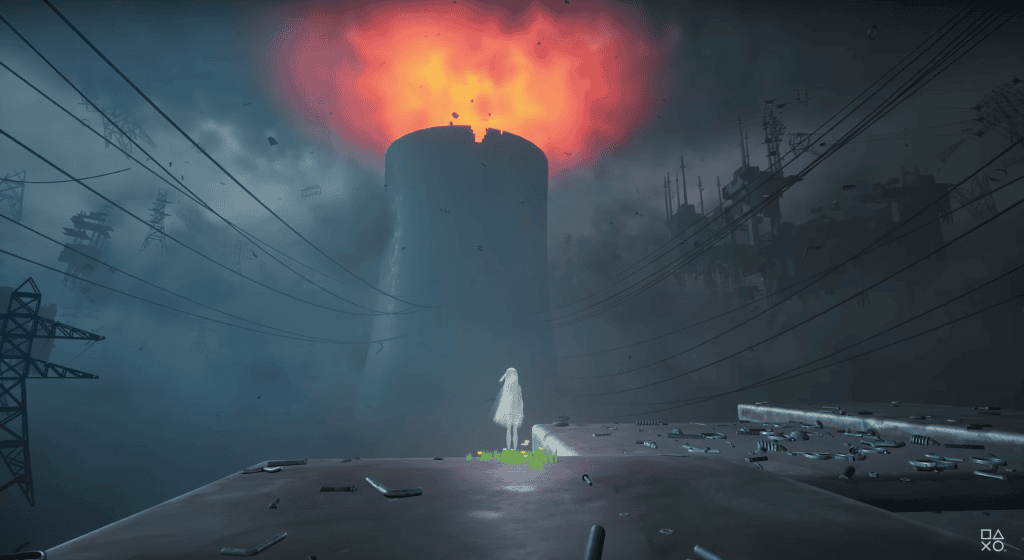 We can act, change things, and correct our mistakes, but we must act quickly. We will never get back the time we have lost!
Heart And Soul
It would be incorrect to think of After Us as a production that focuses all of the players' attention on the narrative sector and artistic direction while ignoring the playful component.
Piccolo Studio's approach is undeniably the result of extensive research that aims to create an exciting narrative while not limiting itself in gameplay choices that aim to complete the entire gaming experience, adding charm to each of its facets.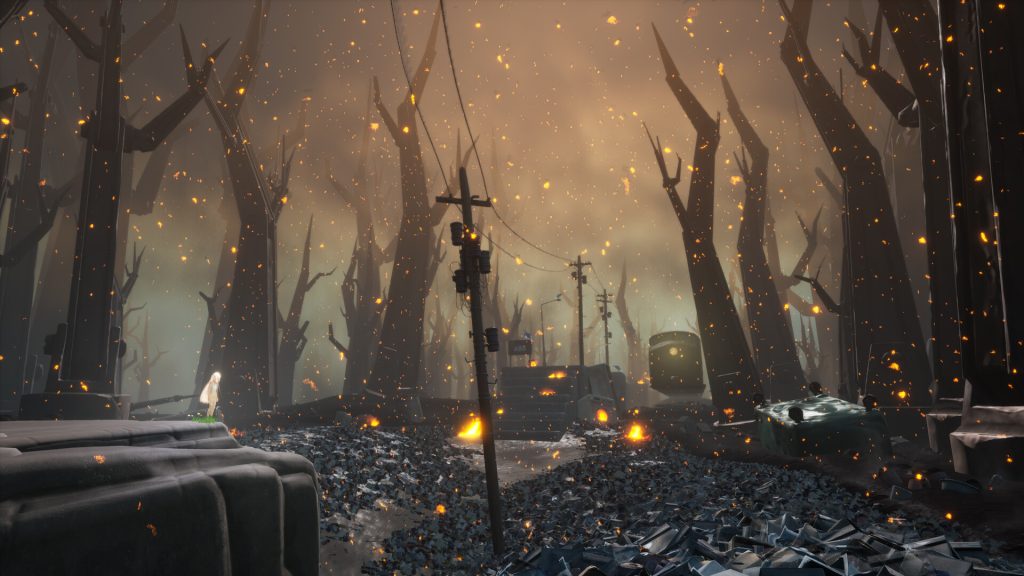 Nature plays an important role in After Us as both a setting and a co-protagonist, with an interesting game of contrast between darkness and oppression and the faint hope of humanity that Gaia tries to restore through her light and purity.
Her heart is a central theme in both the narrative implications and some playful choices, such as solving environmental puzzles and using it as a vital resource for countering enemies and transforming the surrounding environment.
That's not all! Our heroine is shielded by a natural armor resembling the protective layer found on trees' bark. I have reason to believe that this defense will be critical to Gaia's safety, as well as an intriguing choice of art design.
Prepare to be immersed in an authentic adventure video game with a fairly large exploratory component, atypical fights, environmental puzzles, and platforming sections.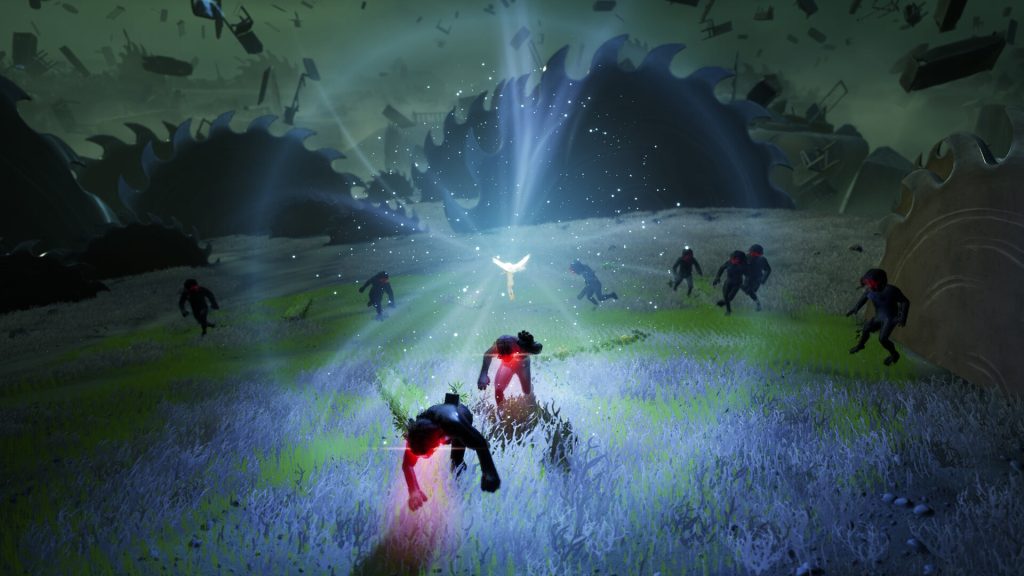 Gaia's natural abilities will allow you to glide, jump, and dash to explore new areas and evade deadly traps, while her special gifts will grant you the power to clear the oil that consumes the world and free the souls of over a hundred animals, including whales, deer, eagles, and other now-extinct species.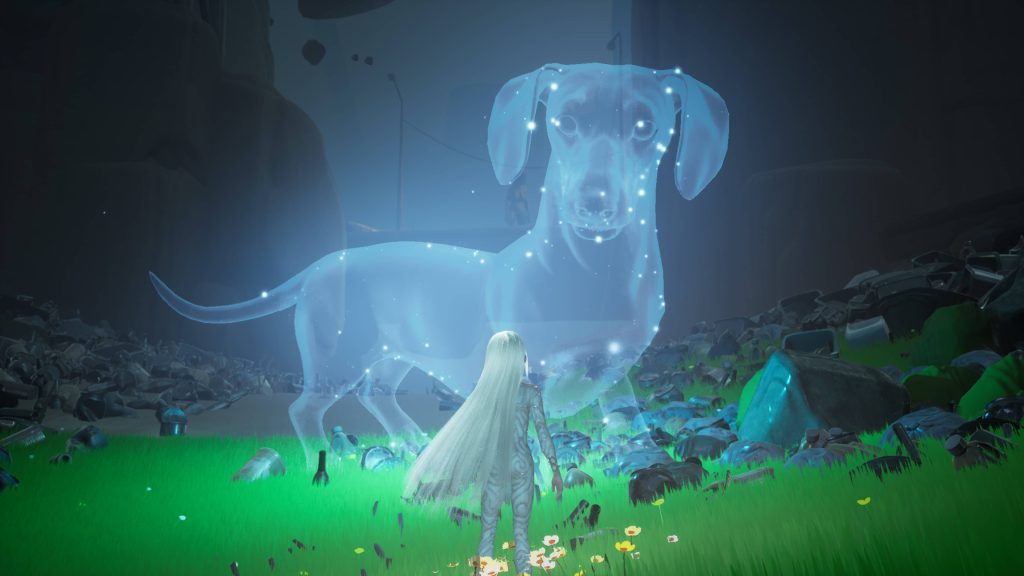 Many topics would need to be addressed, including an insight into the protagonist's character, but I will save these words for a separate article about her. For now, I'll just say it's a seemingly vulnerable creature with far more strengths than she reveals.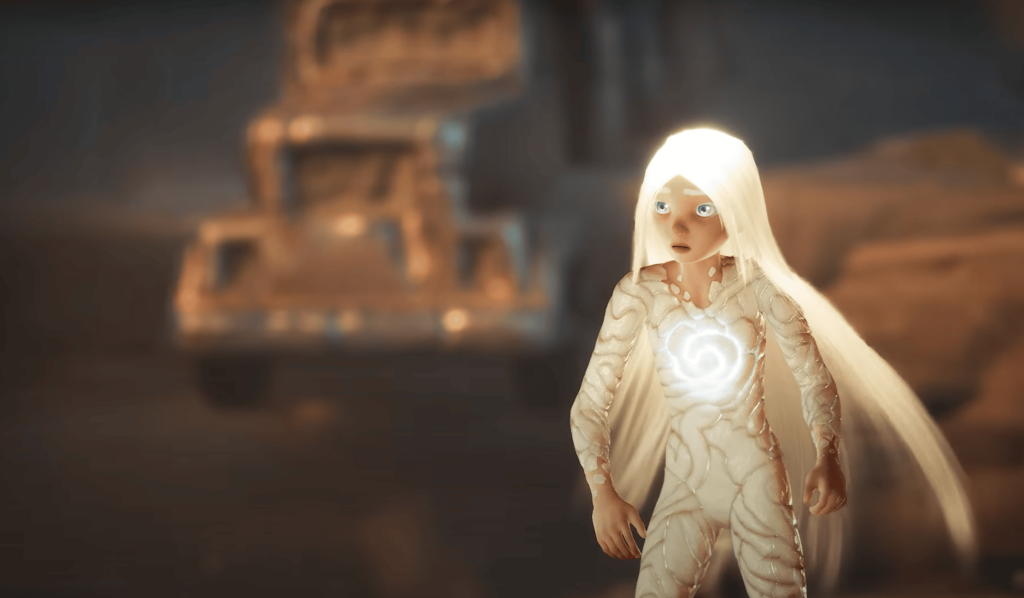 Piccolo Studio: A tailor-made story
It all began with advertising. And, as strange as it may appear to you, I'm not kidding! The Spanish development team's professional career began in the advertising industry, where they created interactive experiences for some major brands.
Despite their great success and passion for their work, the developers knew in their hearts that this was not the career they wanted to pursue for the rest of their lives. Finally, the developers were able to realize their long-held childhood dream of creating video games.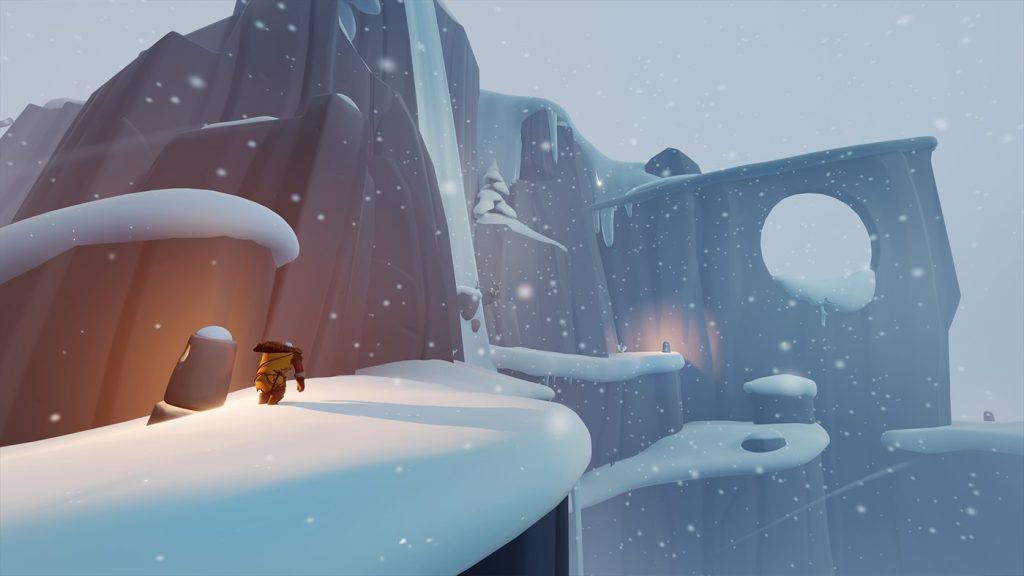 Piccolo Studio has finally managed to turn the ideas and objectives of the project's three founders into reality, first with the production of Arise: A Simple Story, which was released on December 3, 2019, and then with the efforts that led to the creation of After Us.
Piccolo Studio's vision of 360-degree video games is romantic, passionate, and artistic, which I share and seek out every day in the videogame world. And a detail that I can't ignore is imprinted on their logo, both stylistically and symbolically: a needle and a thread.
Two objects with profound meanings that are completely in sync with the development team's creative philosophy. Piccolo Studio's video game vision is a handcrafted vision that aims to sew a story that can involve and excite. There's a big difference between making video games and crafting them!
The Gaia's Journey
Perhaps the time hasn't come for me to make my point or shower the developers with thousands of compliments, but when After Us was announced at The Game Awards, I was taken aback, almost as if by a spell. The trailer transported me to a different, almost spiritual dimension.
Allow me to say, however, that the true expressive power of a video game is demonstrated when it manages to touch on extremely relevant social issues while also entertaining and exciting the players. After Us addresses two critical issues in today's world: environmental impact and animal extinction. And when a production manages to both excite and entertain while also making you think, it has my respect, attention, and support.
And, after seeing what Piccolo Studio accomplished with Arise, and knowing how important the narrative sector is in their development, I'm eager to see what heights they can reach with this new production.
I'll wait for now, too, because I'm not allowed to do anything else. But, in the meantime, I recommend that you keep an eye on the developers' official profiles, as well as my upcoming in-depth articles on After Us.