Are you ready for one of the most anticipated TV shows of 2023? Joel and Ellie's long journey is about to begin!
Raise your hand if you're looking forward to watching The Last of Us. While I can't see you or your hands up, I'm sure many of you want to relive Joel and Ellie's thrilling adventure.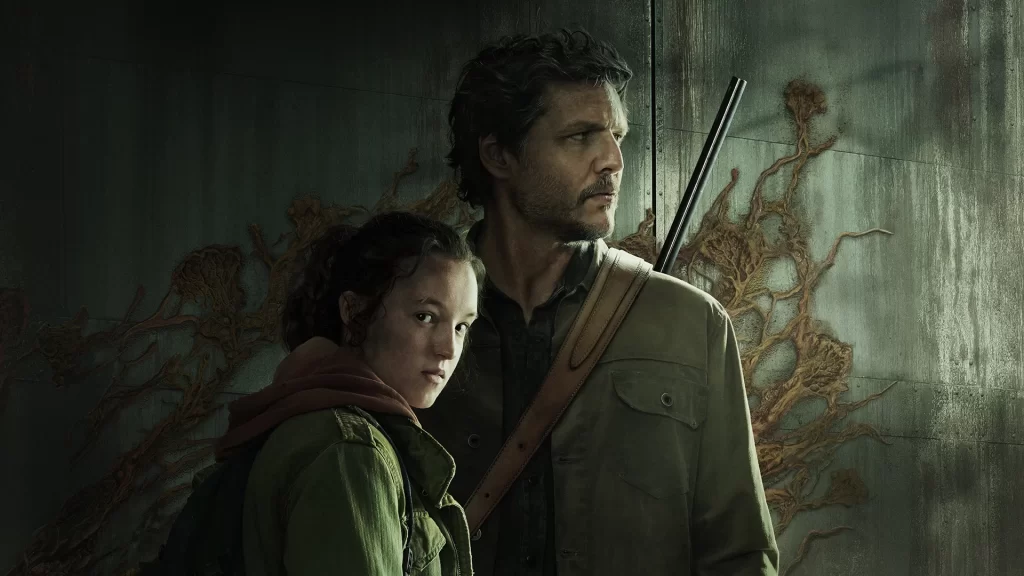 In you, I feel joy, restlessness, fear, and hope. A collection of sensations and moods that I am having. I understand, but The Last of Us is also like this! It's all about emotion, passion, and pain. We've learned the value of being able to look after ourselves, the consequences of our actions, and who we can rely on.
The adaptation from video game to television production is never easy, both in terms of the expectations of a specific fan base for that product and the potential changes to the narrative and other elements that made it famous and untouchable a production. But this time, I'd like to give you a different example that will dispel all of your doubts and skepticism.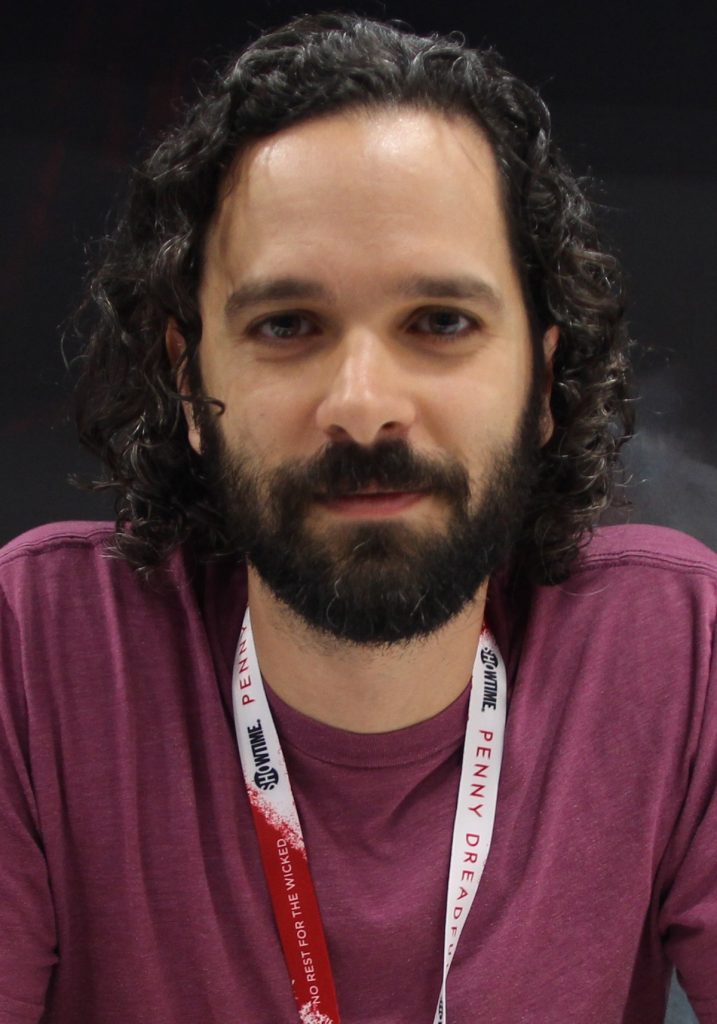 Neil Druckmann is my guarantee: video game author, creative director, designer, Naughty Dog co-president, and author of The Last of Us video game saga. Why should you doubt the person who gave birth to this production and was the co-creator, along with Craig Mazin, of a TV show that will openly be inspired by the events of the video game?
Anyway, what I'm going to do today is simply capture your attention by flooding your mind with useful information, insights, and some interesting details that I believe you should be aware of before beginning to watch the series. It doesn't matter if you're a newcomer or a seasoned veteran of The Last of Us. I have a ton of useful information for you all!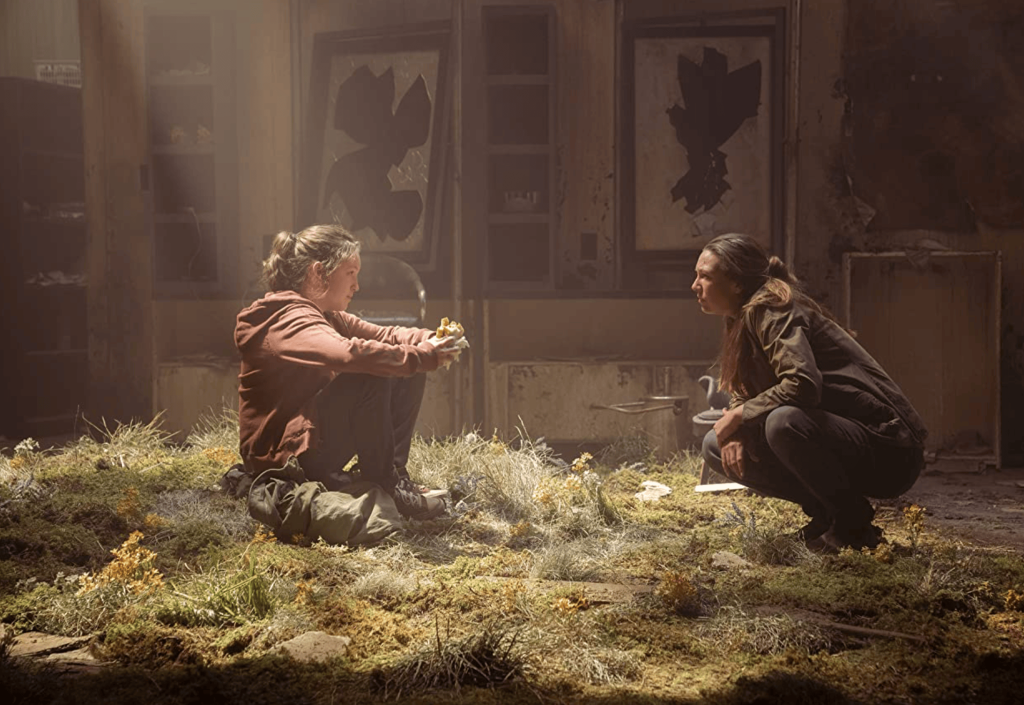 The Smuggler and the Girl
Long-term players are familiar with The Last of Us' narrative sector. A solid and overwhelming narrative structure that will largely be one of the strong points of its television adaptation, with some minor novelties and subplots sprinkled throughout to make the product more appealing to the public, without distorting the main story.
The plot follows the dreadful path of a global Cordyceps pandemic, which will prove to be a major and recurring theme in our analysis. This plague is the result of a traumatic cyclical evolution that transforms humans into infected with a hunger for human flesh. There is neither a cure nor a vaccine!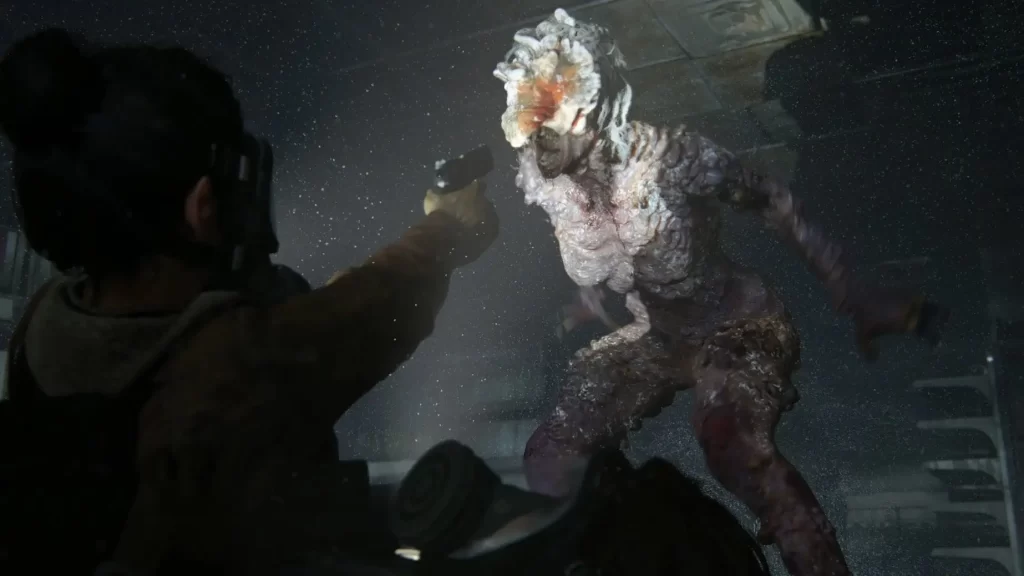 In this dramatic and apocalyptic setting, we will meet Joel Miller, a tenacious middle-aged smuggler who appears wary and devoid of hope for humanity. A seemingly heartless and merciless man who has developed an acute survival instinct, perfectly adapting to the consequences of Cordyceps.
And one of his smuggler missions will forever change Joel's life. A simple and quick task that will lead to a long journey across the United States, except this time the smuggled goods will be a girl rather than weapons.
A young 14-year-old girl who has never lived outside the quarantine zone, insecure and suspicious, but curious about what is going on in the outside world. Ellie Williams is the girl I'm talking about.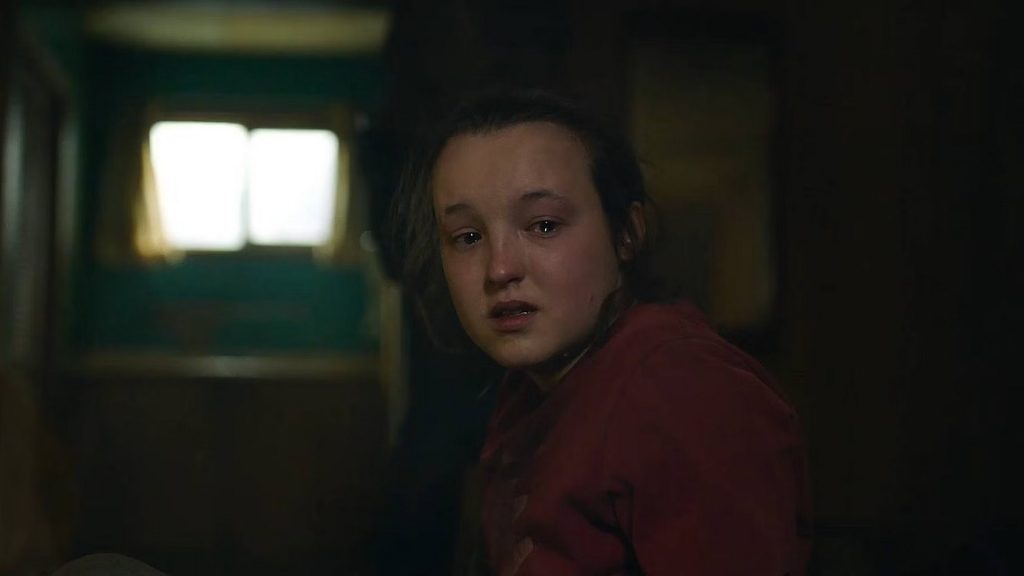 A journey that will test the two main characters' patience, endurance, and ability to adapt to the unexpected, forcing them to interact as strangers, cover each other's back when things go wrong, and survive.
What I expect from Druckmann and Mazin is an adaptation with impeccable dialogue writing, as well as a focus on some side stories that will appeal to both newcomers to The Last of Us and veterans who have played the entire videogame series.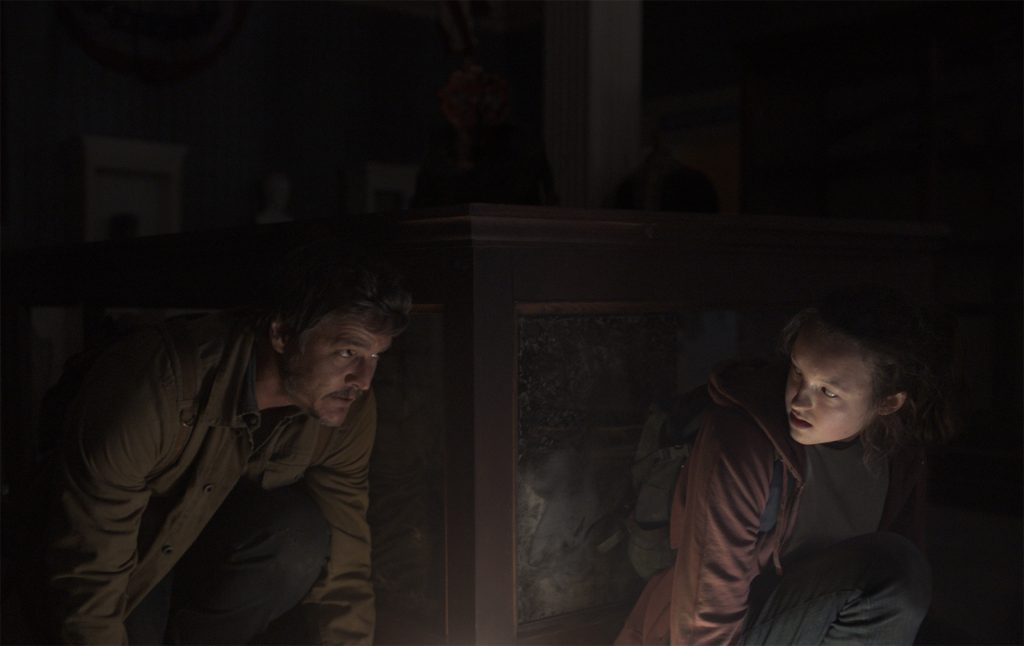 I understand how difficult it is to translate a video game into a television product, particularly in terms of reproducibility, and I'm confident that meticulous and maniacal attention has been paid to every last detail. After all, Neil Druckmann has promised that this series will be the best video game adaptation yet. Now, Neil, we're expecting something spectacular!
The First Season
The Last of Us will premiere on January 15 with a nine-episode first season. I can already tell you that the first episode will be approximately 85 minutes long (the average length of a film). A long-lasting first episode that will set the tone for a compelling and exciting first season.
The series will thoroughly treat the events depicted in the first chapter of the videogame series of The Last of Us, including the important storyline between Ellie and Riley, which players have previously had the chance to deepen with the DLC "Left Behind".
Neil Druckmann has stated from the start that players might run into some old friends. And the trailers have done nothing but confirm our expectations, revealing key characters like the irreverent Bill (Nick Offerman), Marlene (Merle Dandridge), Tess, the brothers Henry and Sam (Lamar Johnson and Keivonn Woodard).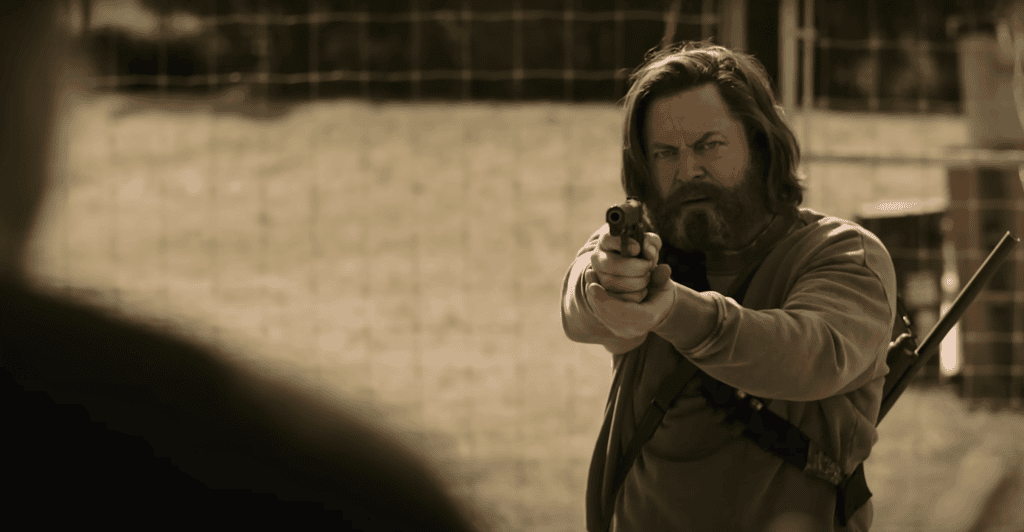 A truly stellar cast comprised of top-tier actors and actresses who will play distinct characters with strong personalities, including Anna Torv (Tess), who I could single out for her incredible talents in the numerous productions in which she has appeared. I'll only mention one that has stayed with me and that I consider a masterfully personalized character Nariko from Heavenly Sword.
Nariko is a well-known character who needs no introduction. A brave, fearless, and vengeful woman who develops her personality as the story progresses. Ninja Theory's character writing is excellent, but much of her personality is owed to a fantastic Anna Torv.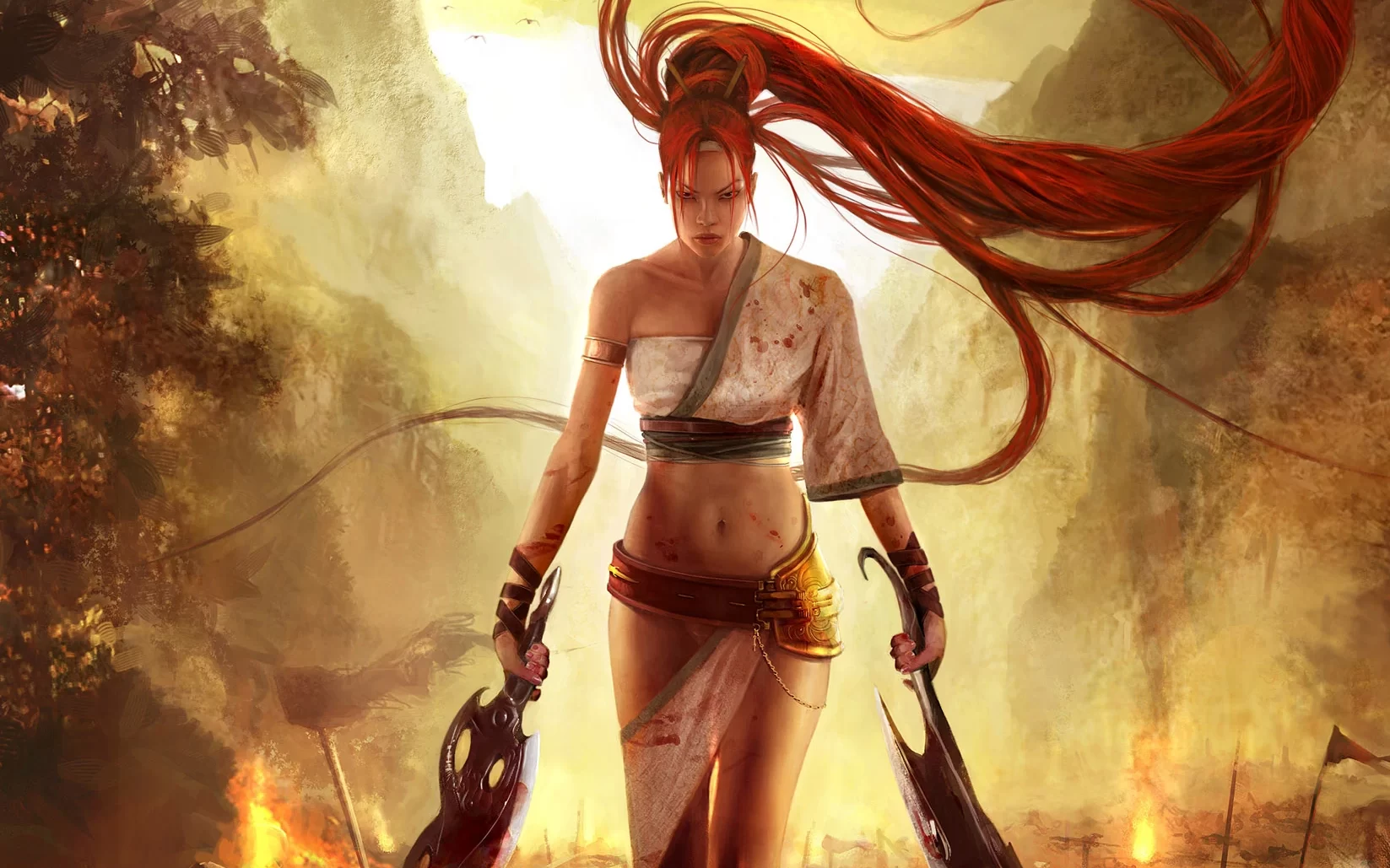 There will also be some significant surprises for longtime fans, such as Ashley Johnson's young Anna (Ellie in the videogame series) or Troy Baker (Joel in the videogame series), who will play a very hostile and cheeky character named James.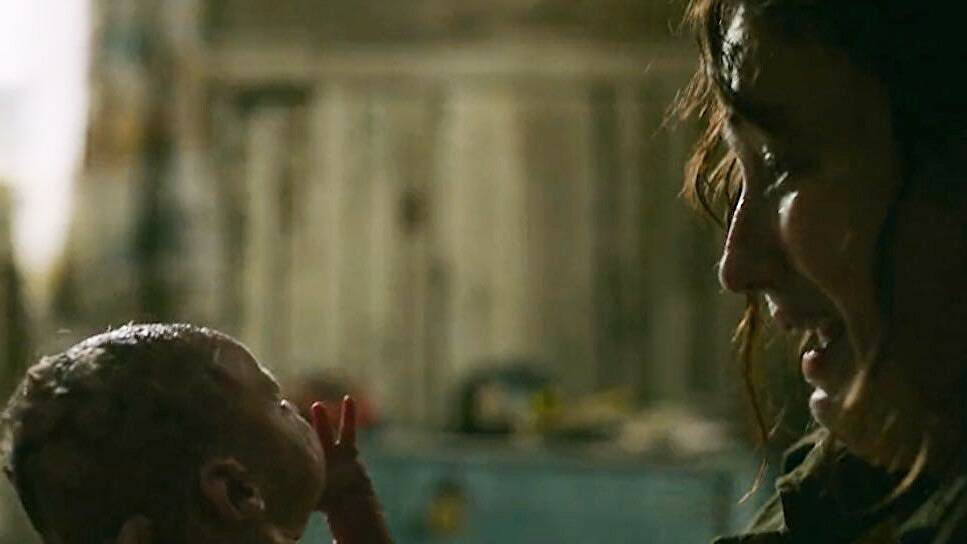 On the one hand, a defenseless pregnant woman forced to give birth in the middle of a cruel and ruthless pandemic, and on the other, an unscrupulous young boy willing to kill anyone for the sake of his group's survival, even if it means dismembering his victims and using them as meat for slaughter.
The casting of Bella Ramsey as Ellie and Pedro Pascal as Joel strikes me as logical and positive. From my perspective, I have grown to appreciate both their various roles in the cinematic world.
Bella Ramsey is a young, talented, and very promising actress who I remember fondly as Lyanna Mormont in Game of Thrones and, more recently, as the protagonist in Lena Dunham's film "Catherine," playing the magnificent Lady Catherine.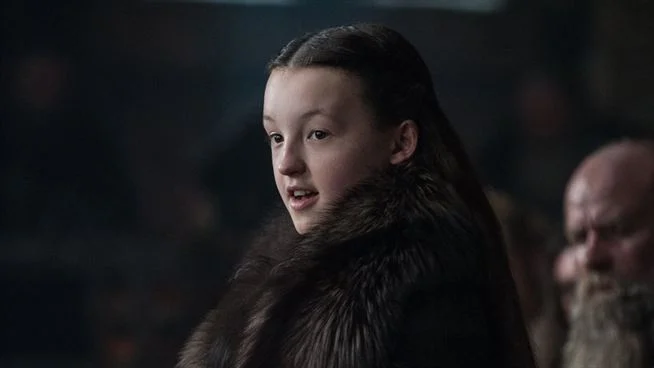 Why should you limit yourself to outward appearances? I've read and heard many harsh and unfair criticisms of Ellie's character. You hurled a mountain of crap at Bella. I believe you should watch the show before passing judgment, and perhaps delve into Ramsey's journey as an actress rather than just what happens or purely aesthetic differences. Maybe you should also learn how to use social media responsibly. Damn, there's someone who actually reads what you write!
I can assure you that she will be an actress who will surprise and excite you, just like Ellie. After all, isn't Ellie's personality and irony the most endearing aspect of her?
On the other hand, an actor of the caliber of Pedro Pascal, whom I enormously respect and admire for his versatility and immersion in the characters he plays, and because I have seen many productions in which he has appeared as a protagonist. My first "meeting" with Pascal was on Game of Thrones, when he portrayed the Red Viper Oberyn Nymeros Martell, a cheeky, vengeful character with a fiery temper.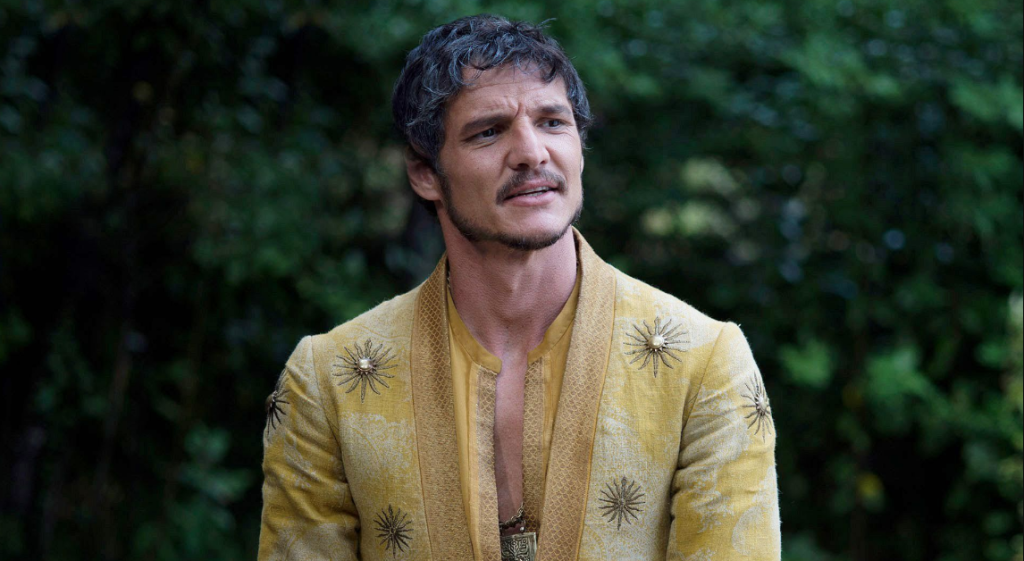 Many significant roles in films and TV shows, including The Mandalorian as the main character, Narcos as Javier Peña, Wonder Woman 1984, and The Great Wall, to name a few.
I'm excited to see him play Joel, especially to see how he connects with a character who is very complex in his characterization, hiding so much sensitivity and sweetness behind his unscrupulous actions. We frequently try not to show our flaws and suffering in order not to appear frail and insecure. And I am confident that Pedro Pascal will achieve his goal, even if he could have grown a little more beard! Seriously, I believe we are all eager to see him in this new adventure.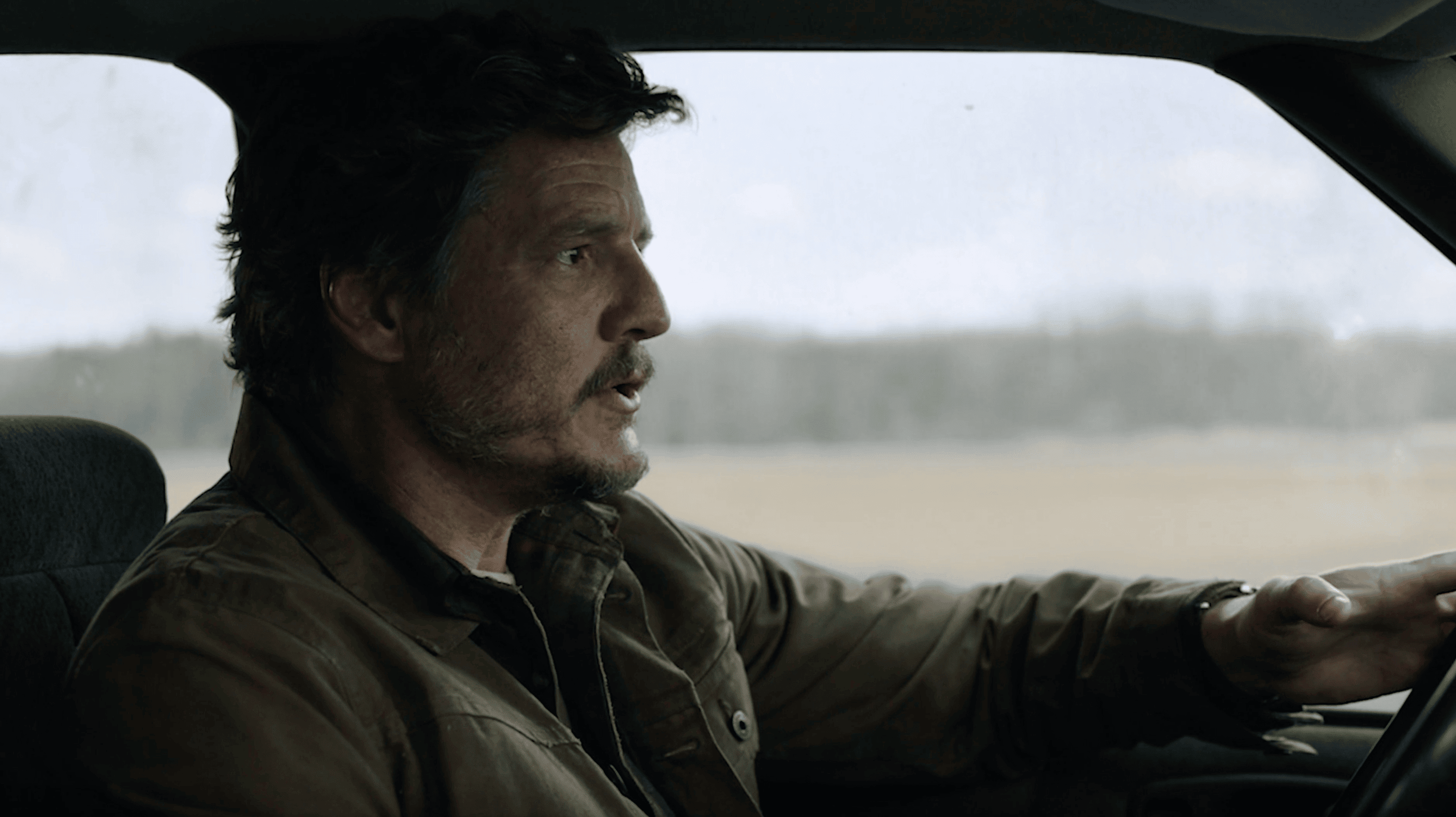 To round out my analysis, I feel compelled to mention Gustavo Santaolalla's soundtrack, which is already well-known as the composer of the video game series' soundtrack.
The music in The Last of Us complements the narrative sector in an exciting and intimate way, with notes that really reach the heart. And who better to do it than Gustavo Santaolalla? It's true that you return to where you had a good time. Santaolalla's poignant and moving notes will reverberate like a pulsing and vivid memory in this adaptation.
The trailer provided a brief glimpse of HBO's new production, which was sweetly accompanied by the beautiful a-ha's Take on Me. Is there anything in this song that reminds you of anything? Ellie's magnificent arrangement for Dina creates a rare moment of beauty and sweetness in The Last of Us Part II. We never talk about how important music is in a production. A powerful communication medium that transports us to a personal and incredibly touching dimension.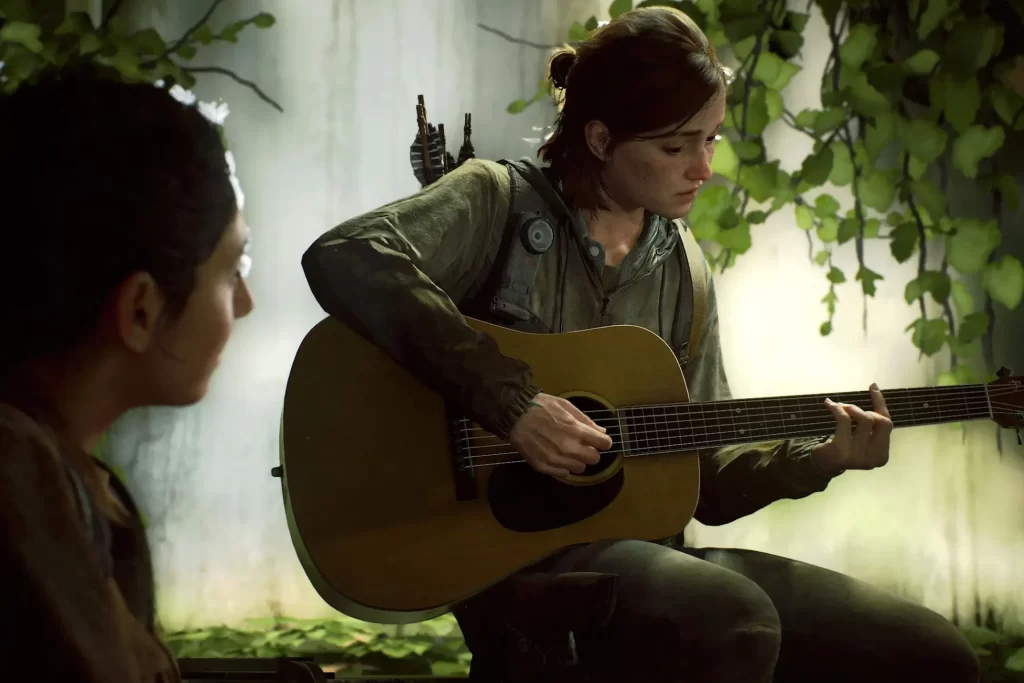 Are we prepared to cry for the hundredth time?! Maybe not, but I've been waiting for that moment for a long time.
The Cordyceps
Let's learn more about the cause of the infection that turns humans into merciless zombie creatures with no control. A mushroom genus belonging to the Cordycipitaceae family. It's a highly invasive and aggressive parasitic fungus that primarily attacks truffles and other underground fungi, but also small and medium-sized animals.
The infection that affects animals occurs as a result of the dispersion of the spores, which come into contact with the host body by penetrating inside the body and spreading. The insect will die within a few days after becoming engorged with spores. I'd like to share with you an instance of Cordyceps infection on a tarantula that was completely infected by the infection's spread.
It's no coincidence that Neil Druckmann was inspired by such a potent and invasive fungal infection to study its features and recreate it as a vehicle of death and pain in the gaming universe of The Last of Us.
The video games depict in detail an infection that has both immediate and devastating effects, claiming an increasing number of victims and bringing the United States to its knees to the point where it becomes an uncontrollable plague.
The Cordyceps spreads quickly between brain membranes while the human maintains control of its vital functions. The virus's uniqueness lies in its ability to evolve and modify the host body, allowing it to become increasingly strong, aggressive, and unstoppable.
In video games, the infected go through five stages of evolution and transformation. Each of them occurs as a result of the creature's ability to survive in the outside world, developing abilities that make it unpredictable and intelligent. A creature that understands how to use its surroundings to its advantage, striking its prey like a wild predator.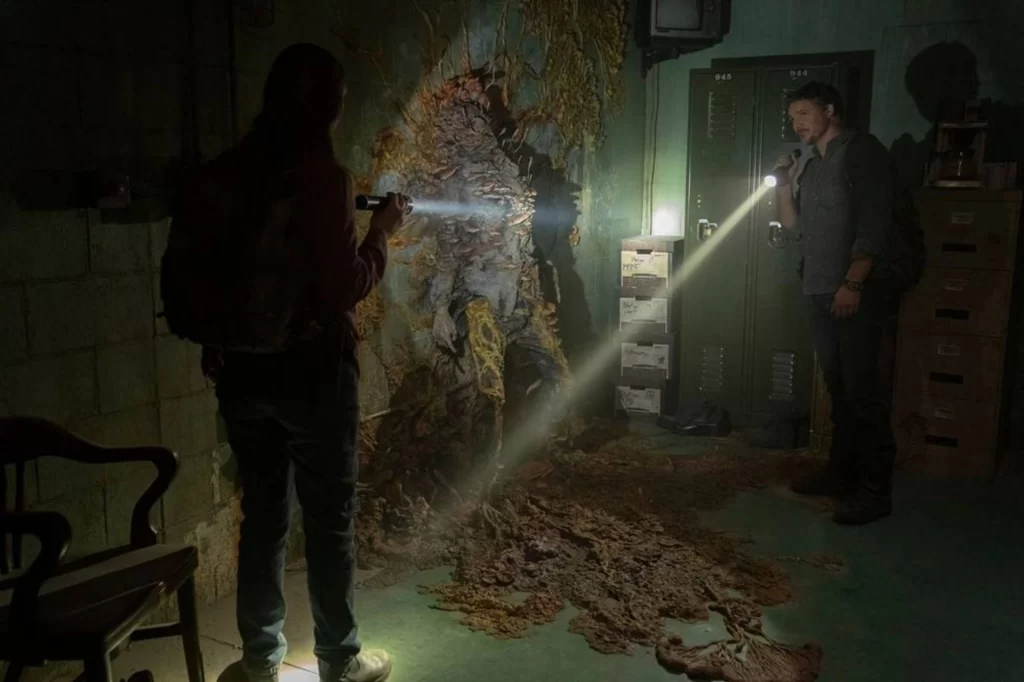 Significant changes will be made to the TV show that will affect how the infection is transmitted. The tendrils will be the primary vehicle of contagion, rather than the spores. A significant and, at the same time, required modification for this adaptation, particularly in terms of reproducibility and scientific roots. It would have also been difficult to require the protagonists to always wear gas masks in order to avoid infection. Furthermore, the cast's performances would have been complicated because they would have had to wear the protective masks for the majority of the scenes.
Among the intriguing news is the appearance of a new type of infected, which will make our two protagonists' journey even more difficult. The trailers first showed a "pleasant" Clicker and aesthetically very similar to video games, as well as a short frame where we can see, for the first time, a Bloater: one of The Last of Us' most experienced, evolved, and dangerous infected.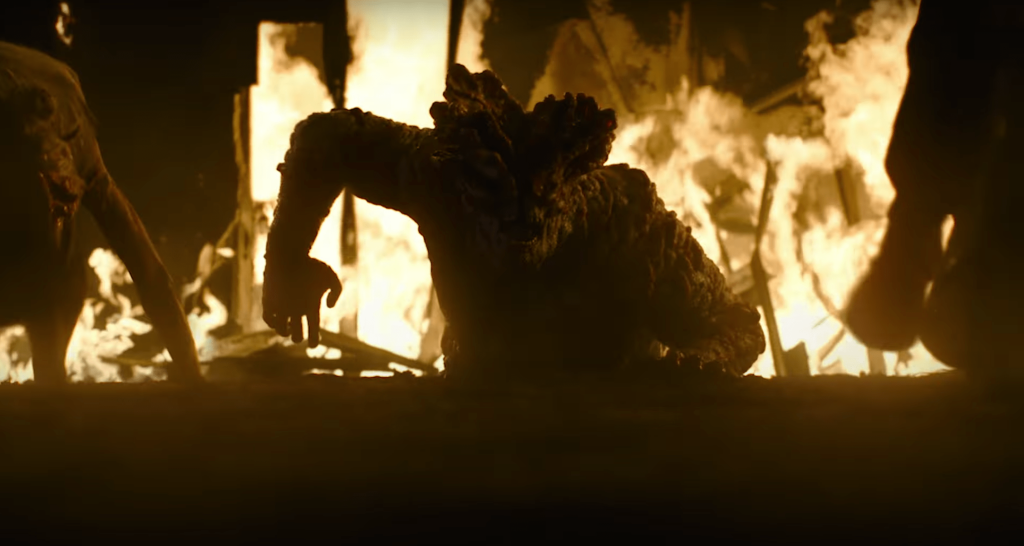 "I'm just a girl, not a threat."
Even today, we've made it to the end credits. I have a lot more to tell you, a lot more considerations to reveal, but I think it's best to save them for the final review.
My hopes for the series are high, both because of what has been promised and because The Last of Us video game series remains one of the most beautiful and exciting journeys I have taken in my life.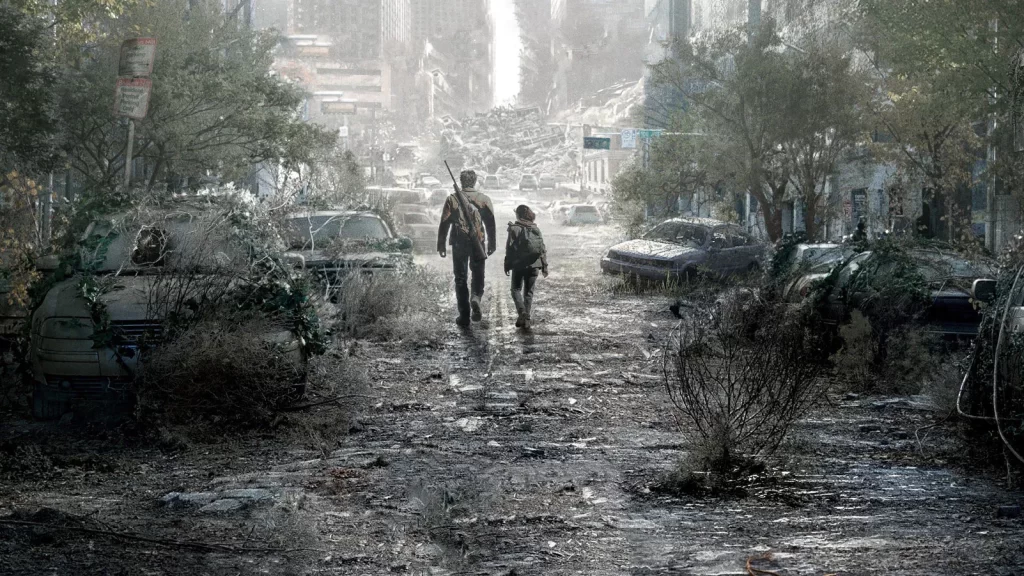 The conditions for one of the best video game adaptations are all in place, both in terms of the budget spent on production and what I have seen thus far. We don't know how faithful it will be to its original work or how many changes will be made, but I urge you to have faith.
The wait is nearly over. The Last of Us enters a new era on January 15th! I'll leave you with an important recommendation in case of a zombie apocalypse.
"When you're lost in the darkness, look for the light."